Overland travelers love to sit back, relax, and enjoy a quiet evening by the fire. We all have camp chairs loaded in the back of our rigs, but does your camp chair recline and allow you to rock like a rocking chair?
NEMO's new generation STARGAZE camp chair has been re-engineered to swing and recline for maximum comfort while stargazing (or napping) on your next camping trip.
I know what you're thinking… Is it sturdy? Will it stay balanced on varied terrain? The chair's base is a heavy-duty aircraft-grade aluminum built with the ability to flex while you swing and recline and the auto-reclining feature helps you find the perfect sitting angle simply by leaning back and shifting your body weight. NEMO designed the STARGAZE™ camp chair specifically for use on any surface, including rocky, sandy or uneven ground. Plus, the chair's lower center of gravity helps you find that deep lounge position, ideal for finding that full view of the night sky.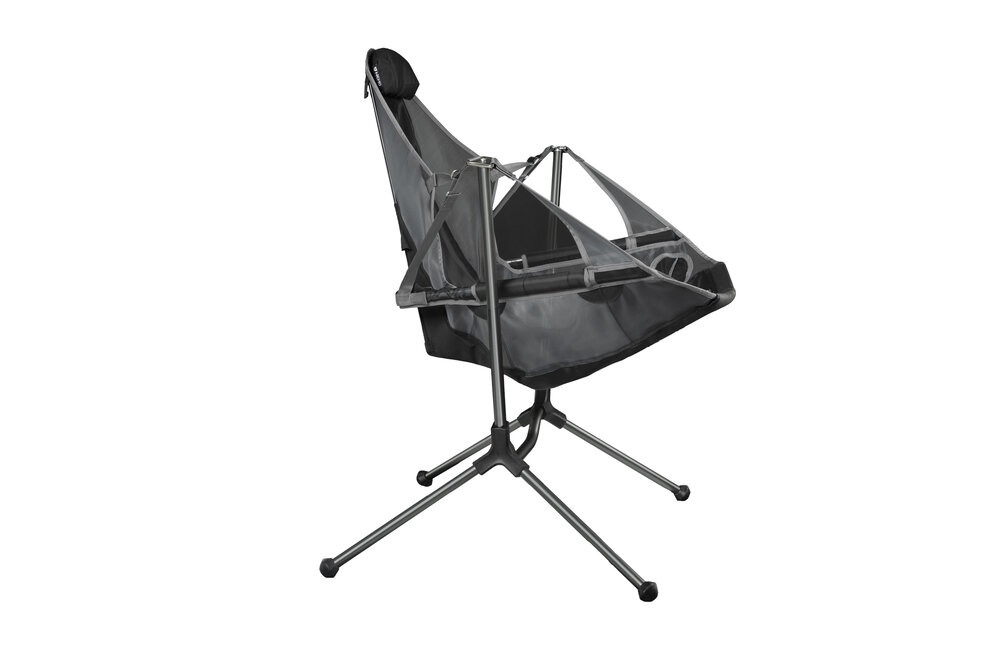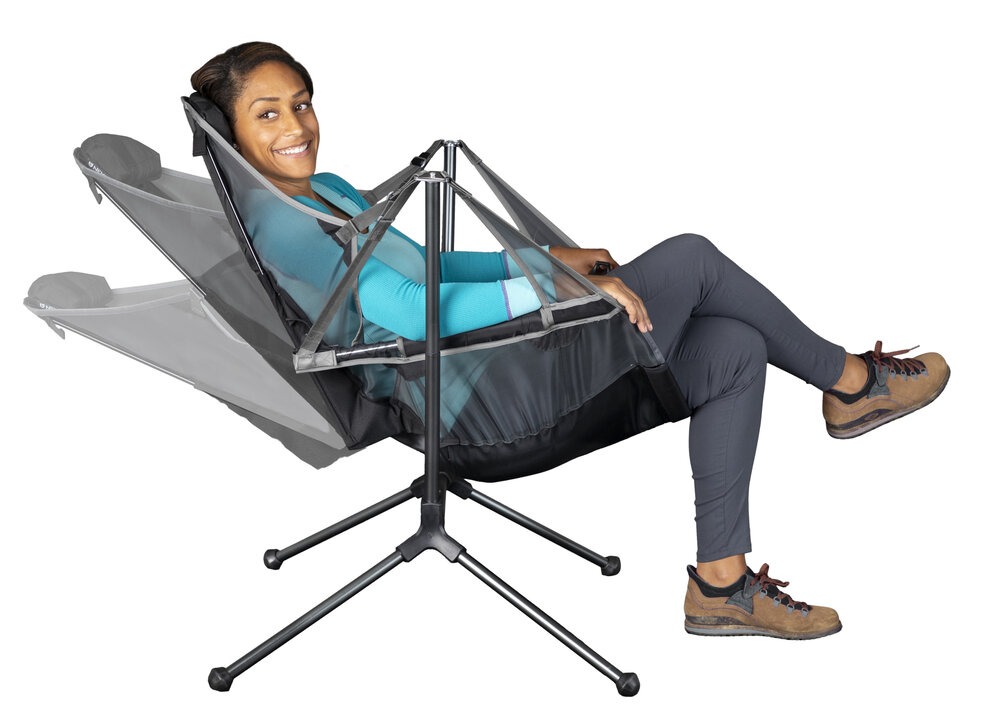 The chair also has all the modern conveniences of today's camp chair including an adjustable headrest, cupholder and a phone pocket. Plus, it easily stashes away in a convenient carrying case when you're ready to strike camp.
If NEMO adds a foot rest accessory to this package down the line, this might just be the perfect camp chair.
The Stargaze™ sold out online earlier this year but is now back in stock.
MSRP: $219.95
---
Header image by NEMO
Article by Jessica Kirchner