The addition of solar to a rig allows overlanders to stay out there – wherever "there" is – which is why we chose to add the 180 watt Expedition XPLOR series solar panel to the 4Runner. Sunflare, the parent company of XPLOR, designed and engineered the XPLOR solar panel series specifically for the off-road, RV and overland market. Sunflare is the leader in the next generation of solar technology, reinventing the energy landscape. Sunflare has perfected a new, proprietary technology revolutionizing CIGS solar. Their rapid cell-by-cell manufacturing process yields efficient, shade-resistant, micro-crack-proof modules. These light, thin, flexible and rugged modules can go anywhere and everywhere.
The rough terrain encountered while overlanding can really do a number on silicon panels…even "semi-flexible" panels. Because silicon cells are super brittle, they get micro-cracks when they flex. Over time, this cracking causes a loss of wattage. XPLOR is made with semiconductors on stainless steel. So, they can flex all day long without damage.
XPLOR panels are rugged and beat other panels when it comes to energy production in shade. XPLOR panels have a bypass diode at each cell. This means that when a cell is being shaded, only that individual cell won't produce energy. The bypass diode lets the energy flow right around the shaded cells to the next cell. Most panels only have a bypass diode at every string. So, when one cell on a string is shaded, the whole string turns off. Side-by-side tests show that with only 2 cells shaded on a 100-Watt panel, XPLOR still produces 71 Watts, while other panels produce only 18 Watts.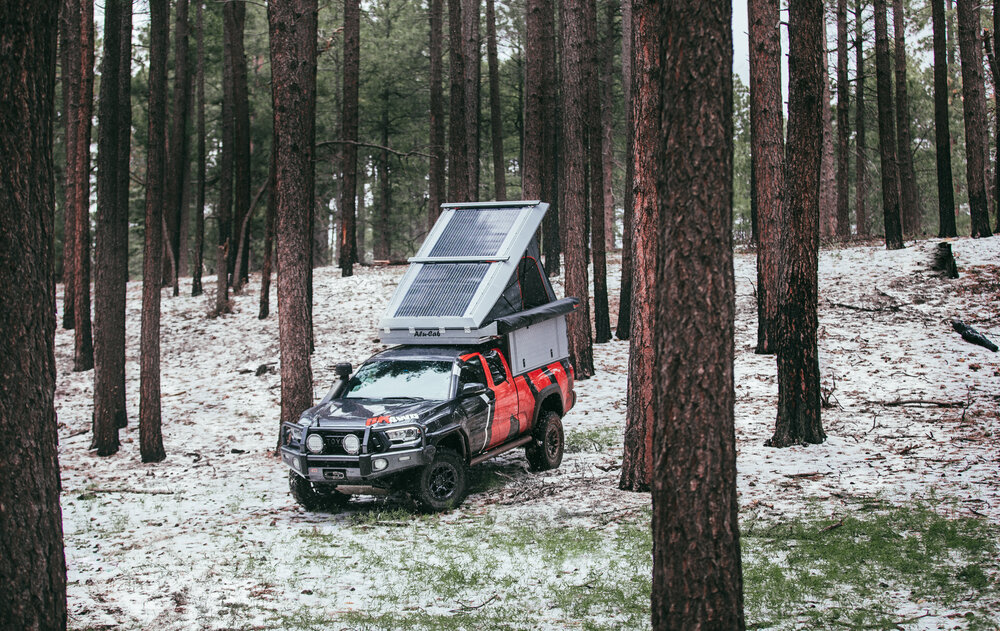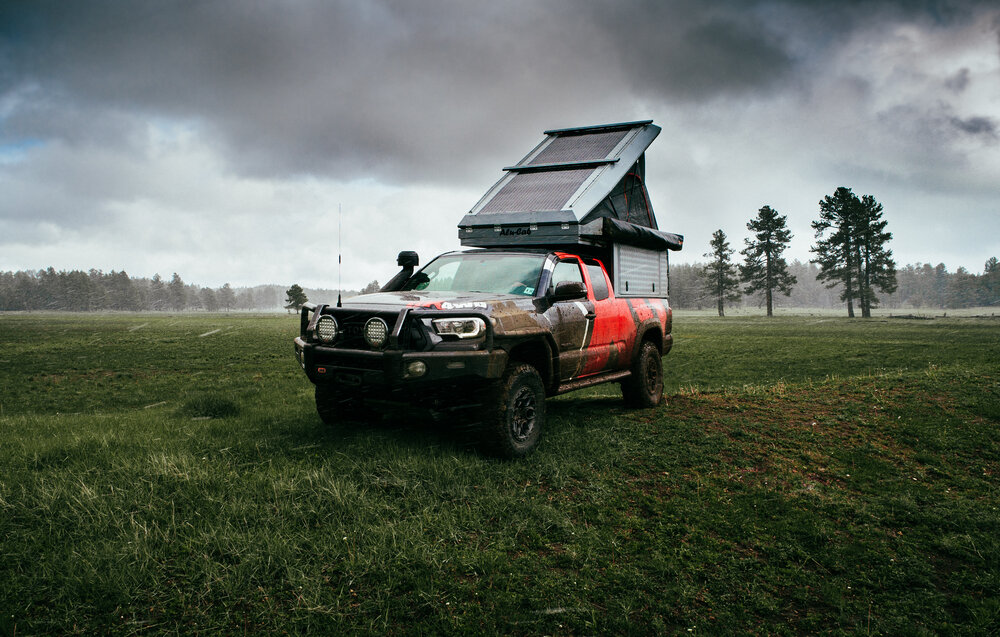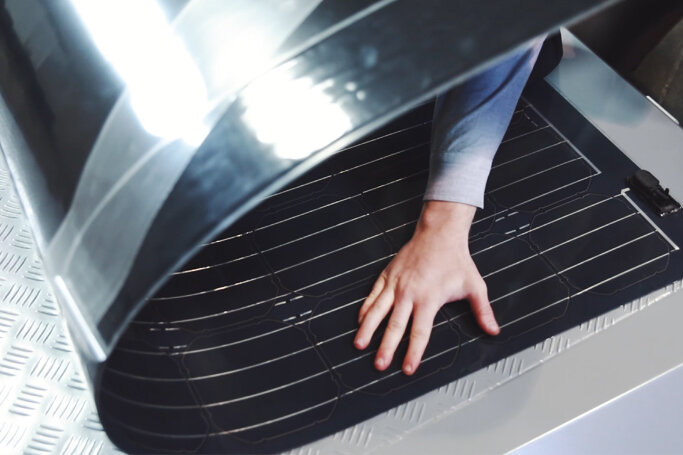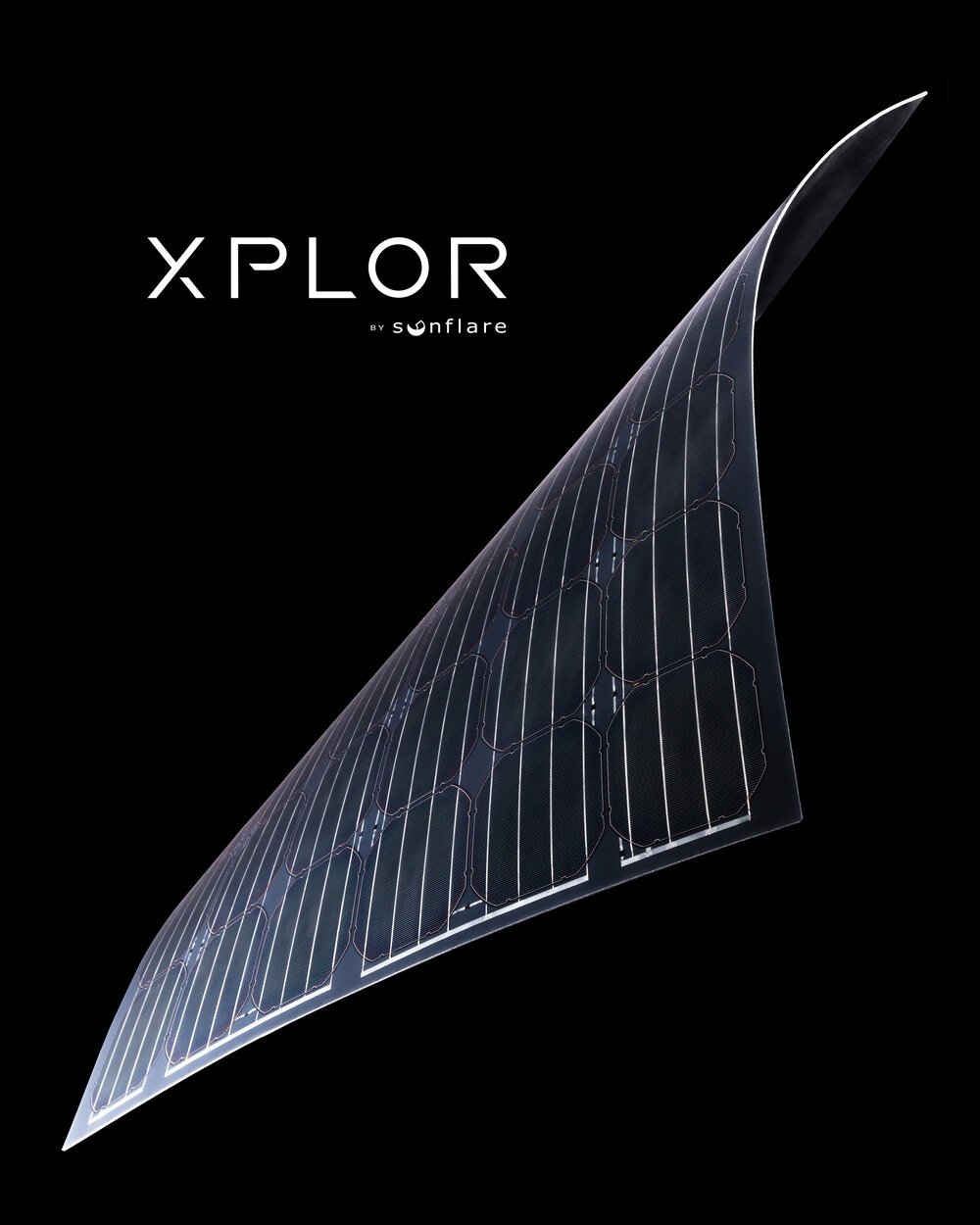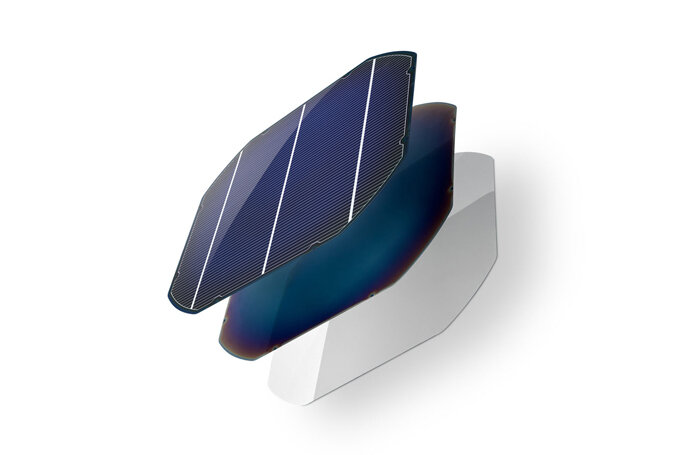 No need for racks and ballasts: adheres directly to a trailer, RV or roof top tent.

Lightweight and performs well in load-constrained applications.
Thin, flexible, and durable so it can be curved to fit any surface and does not create wind drag.
High-performance energy capture in low-light situations, such as dawn and dusk.

Bypass diodes on each cell. This means if you have debris or a damaged cell, only the affected cell will turn off. Unlike Silicon where it will turn off the entire strand.

Small carbon footprint and clean manufacturing process.

XPLOR series solar panels are available in three different sizes: 105-watt Weekend, 126-watt Adventure, and 180-watt Expedition.
MSRP: $749
---
Disclaimer: This paid story was produced in partnership with Sunflare