Like the infamous 24 Hour of Le Mans race, it always rains at Overland Expo East. Day two of the 2021 show was no different. A drizzle fell on the Oak Ridge Estates between 9 and 11 a.m. Thankfully, it was only a light rain and didn't saturate the grounds. But it was heavy enough to test exhibitors' and attendees' awnings.
Thousands more fans, along with the hundreds of onsite campers, strolled the isles and perused the 200 exhibitors' booths.
In the evening, adventure moto-enthusiasts gathered for the Rider Justice Moto Dinner, the proceeds of which were donated to Rally for Rangers.
The highlight of any Overland Expo show is the education and the hundreds of session-hours of classes and roundtable discussions open to all attendees. In order to give an insider look into the show's education programming, a handful of Overland Expo staffers audited some classes on Saturday and shared their experiences.
Axes and Overlanding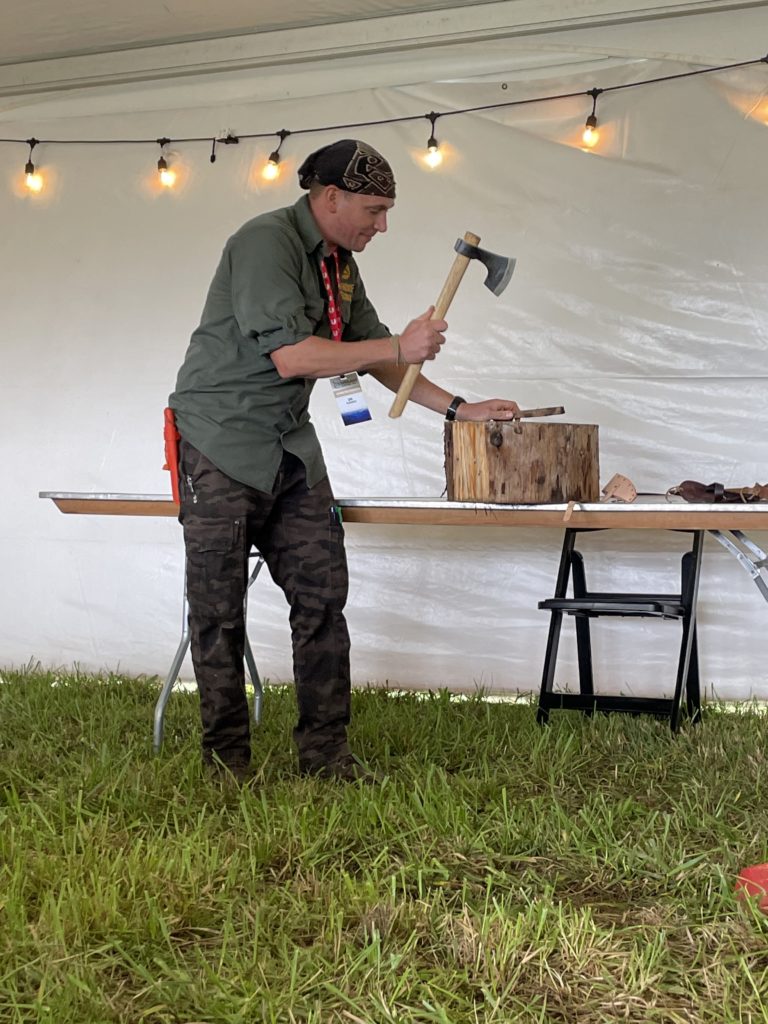 Hosted by Joe Flowers, this class was fast-paced and incredibly informative and engaging. Flowers' passion for bushcraft and axes is palpable. Starting off with a brief overview of different style of axes, of which there are hundreds, including regional differences within the United States, Flowers explained what axes should be used for which job and why. He then gave a quick overview of America's obsession with axes and the tool's place in American lore, as they were integral in literally shaping our country.
Exploring Land of Fire and Ice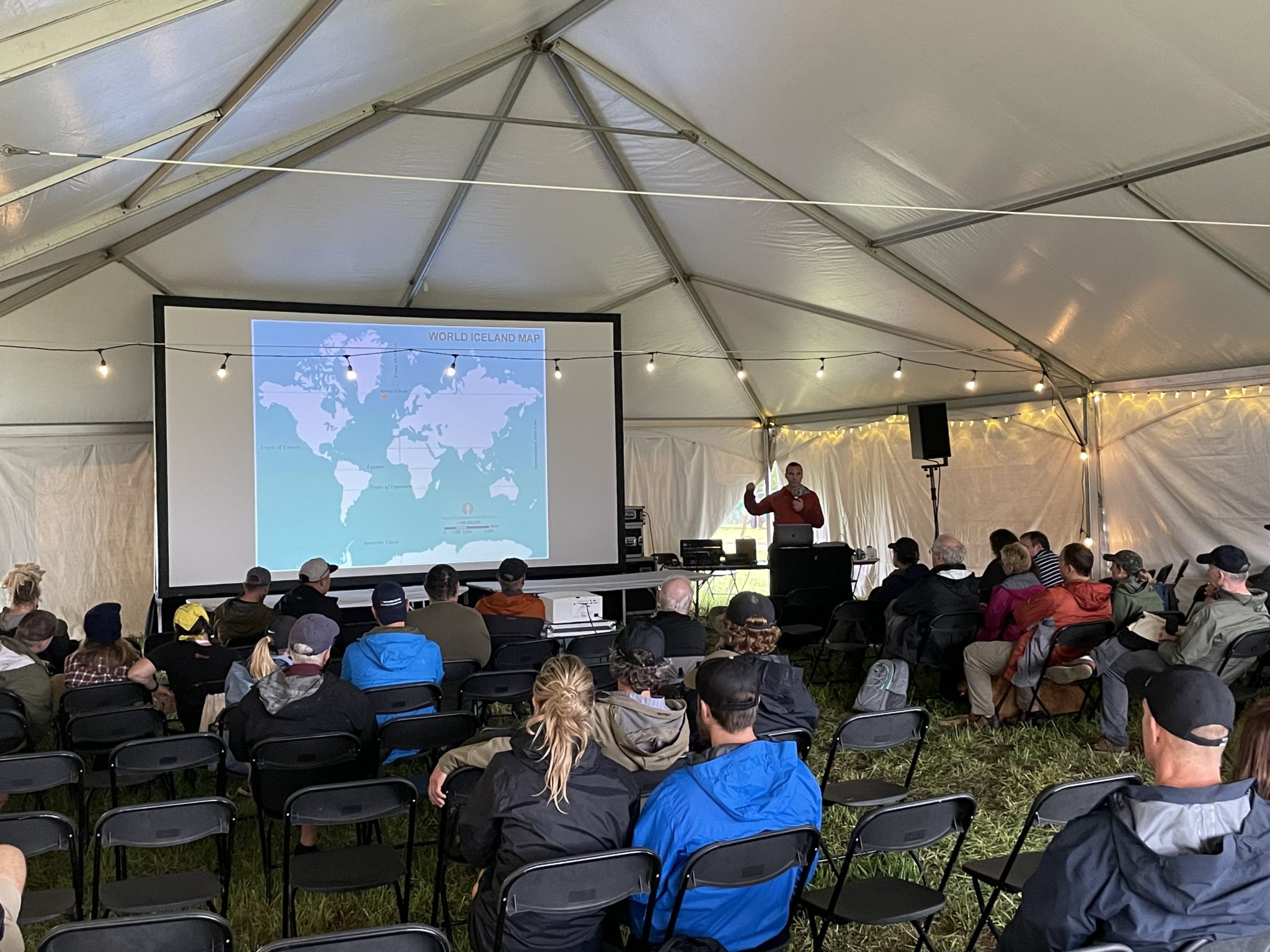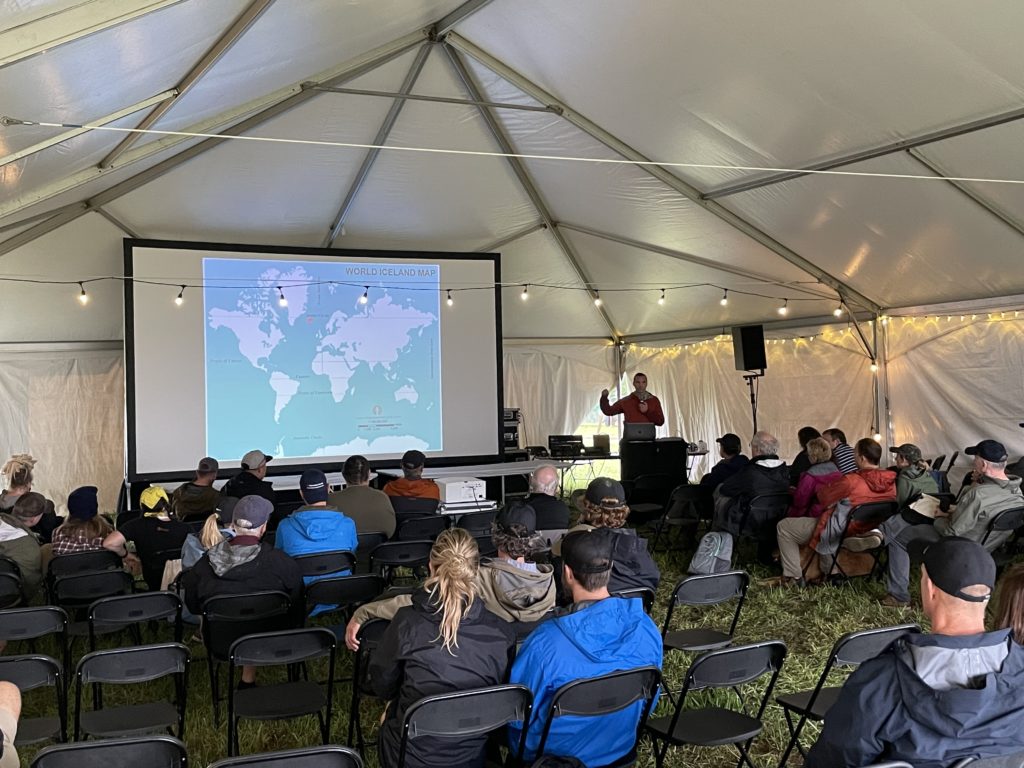 If you've ever wondered what it would be like to ship your vehicle to Iceland and explore, this is the class for you. Ryan Huff and his wife spent six weeks traveling around the island, learning and exploring. This class featured a slideshow of photos from their trip as well as advice on shipping a sprinter van across the world. Ryan explained the logistics of overlanding in Iceland, travel etiquette, and accommodation options. The photos from their journey are spectacular and you will leave this session feeling inspired to see what the land of fire and ice is all about for yourself.
Overlanding Responsibly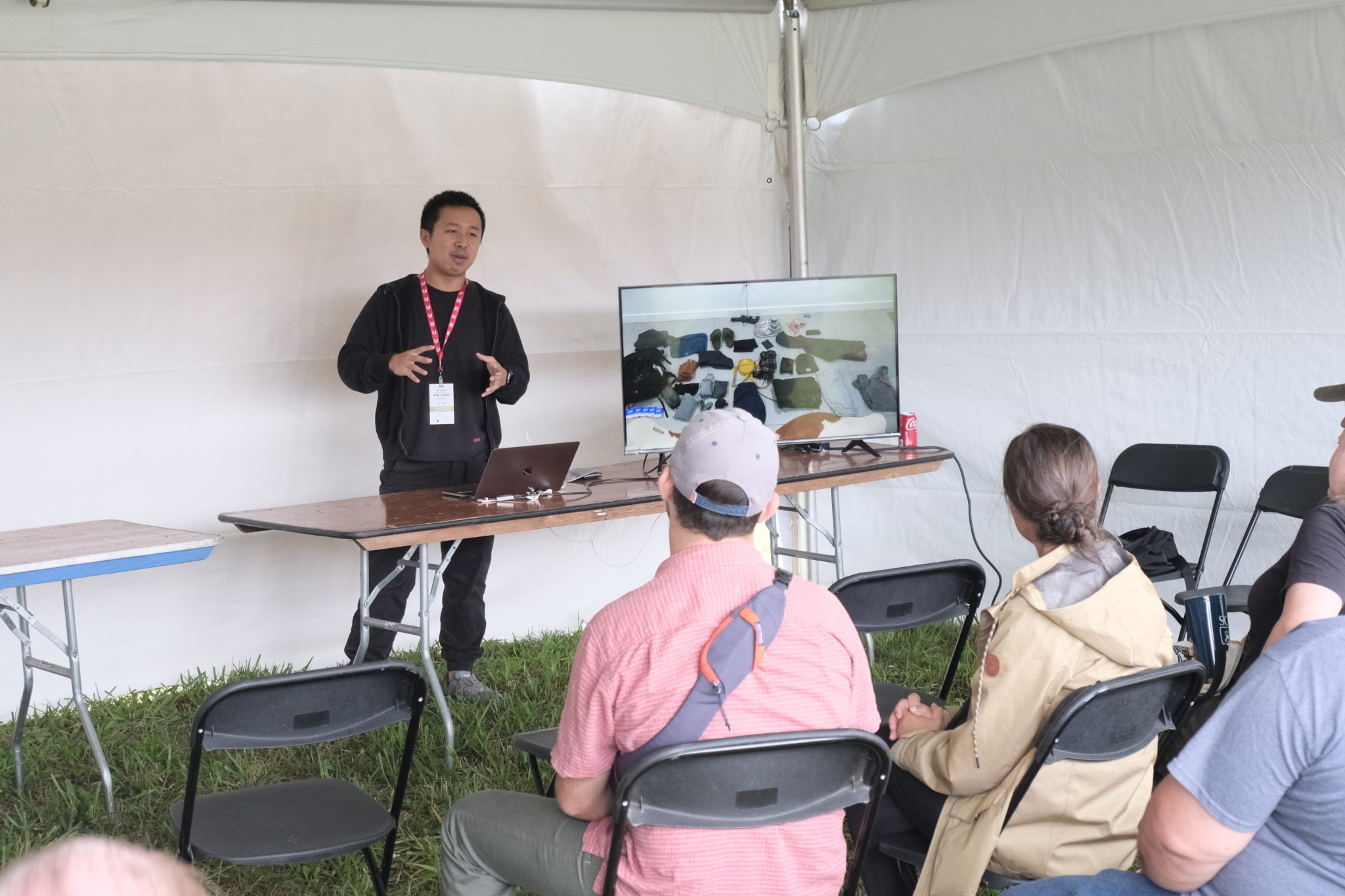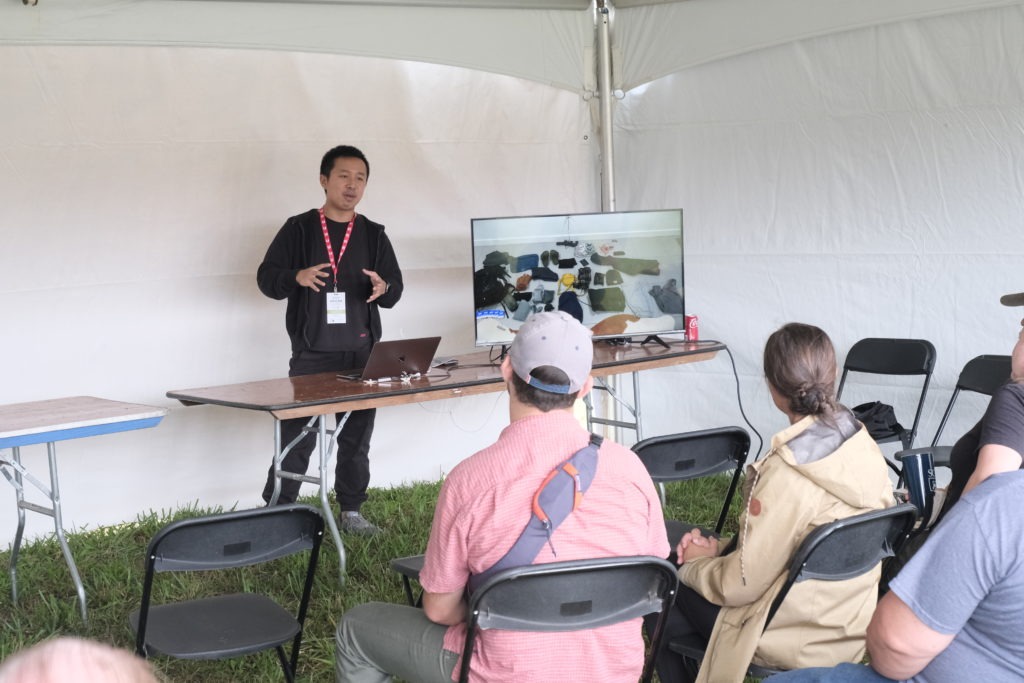 This Roundtable at the REDARC Pavilion featured Anthony Sicola, Stephen Nielson, and Lowell Eckart. They discussed the importance of Leave No Trace ethics and Tread Lightly principles. The discussion participants discussed their experience with various trail management organizations, ways to become involved in trail preservation, and the importance of educating the new wave of overland and off-road enthusiasts. Attendees were able to ask questions about trail closures, particular issues in their regions, and learn more about the various organizations striving to preserve trail access.
10 Essentials for the Novice Overlander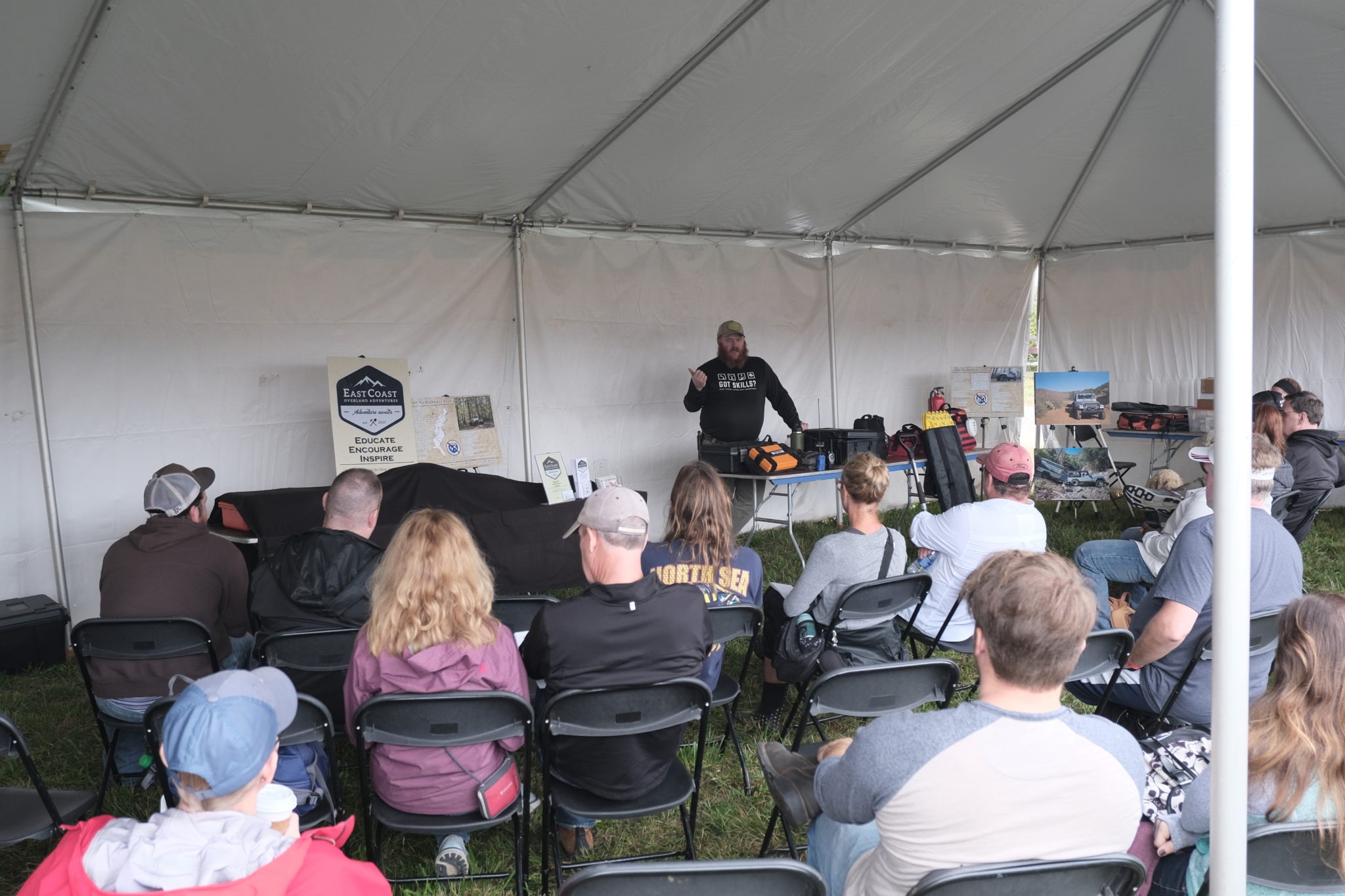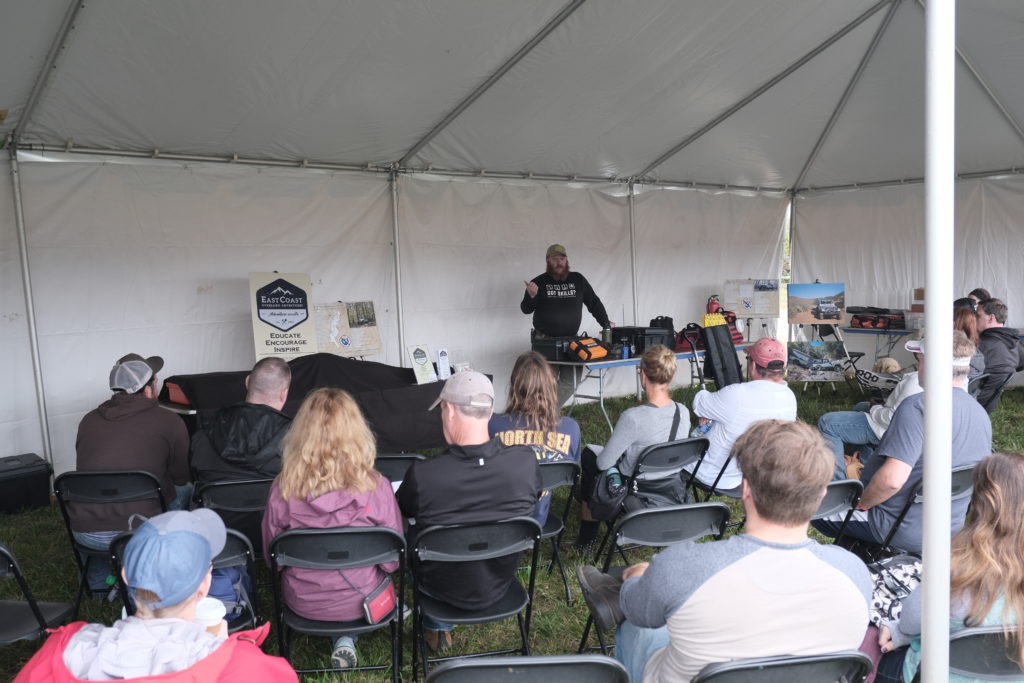 In this session Dean Shirley laid out a road map for what you need to start overlanding from the ground up. There are a lot of great products out there, but it can be overwhelming to decipher what is a need versus what is a want. Dean's years of experience has helped him walk the line between prepared and overburdened, and he passed this information onto attendees. His 10 Essentials provide a framework for gear that is applicable to a weekend trip or long term travel. This session was also beneficial for overlanders that may have fallen into the trap of chasing the next best thing and find themselves needing a bit of organization to trim down their gear.