GMC pulled the proverbial covers of its refreshed 1500 Sierra full-size pickup for the 2022 model year. For the first time ever, the new Sierra line includes a more off-road-tuned trim, AT4X. This, if it's not clear from its moniker, builds on the off-road-y AT4 but adds additional capability.
More than that, though, GMC has completely reworked the interior making it much more plush.
Sierra ZR2?
If you're wondering whether the Sierra AT4X is simply a slightly nicer Silverado ZR2, you'd be right. That's the name of the GMC game; take a Chevy and class it up a bit … not that there's anything wrong with that.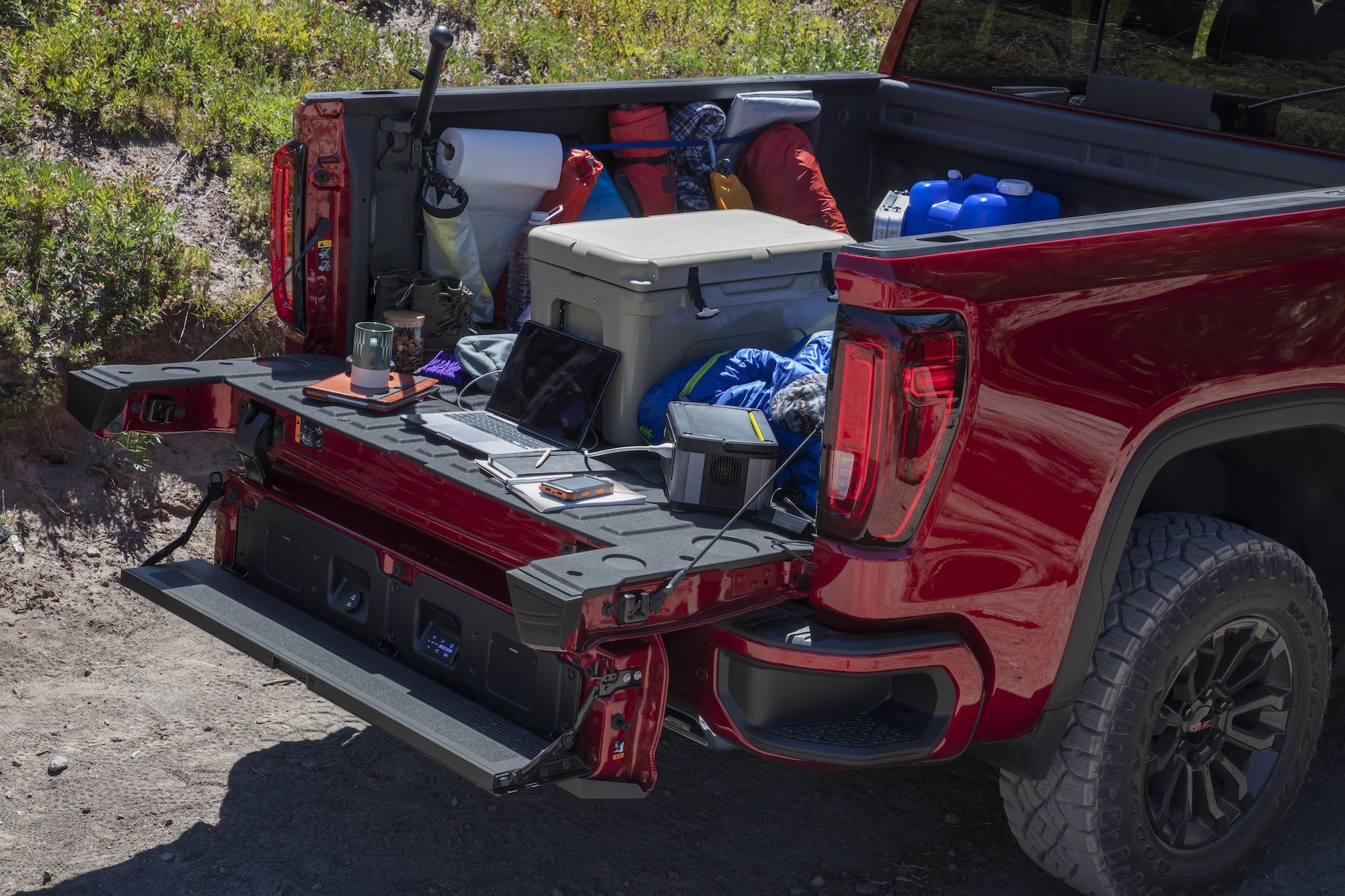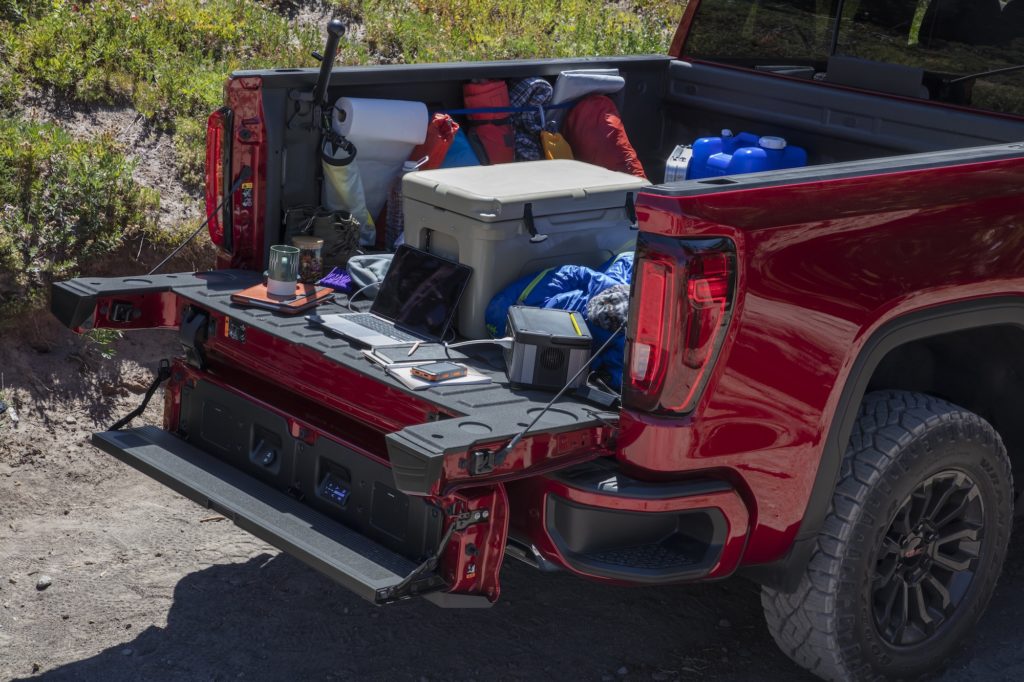 Sierra AT4X is powered by GM's 6.2-liter push-rod gasoline V8. It produces 420 horsepower and 460 foot-pounds of torque. It is mated to a 10-speed automatic transmission. From there, power is routed through a two-speed transfer case with selectable modes for different off-road conditions. This includes Terrain Mode, which allows for one-pedal rock crawling.
Essentially, you drive with only the throttle pedal. Lift off the throttle and the AT4X brakes for you. This gives you one less thing to worry about when piloting a full-size luxury pickup through a rock garden, which is nice. This is especially true if you select the optional rock sliders.
The selectable Terrain Modes are paired with electronic locking differentials in the front and rear, further enhancing the AT4X's go-anywhere pretensions. Power is put to the ground by 18-inch wheels wrapped in LT265/70R18 Goodyear Wrangler DuraTrac Mud-Terrain tires.
Ride quality is handled by unique springs and Multimatic DSSV spool-valve dampers. This distinct suspension tuning gives additional suspension travel compared to AT4 — 1.9 inches in the front and 0.98 inches in the rear.
Do you like luxury?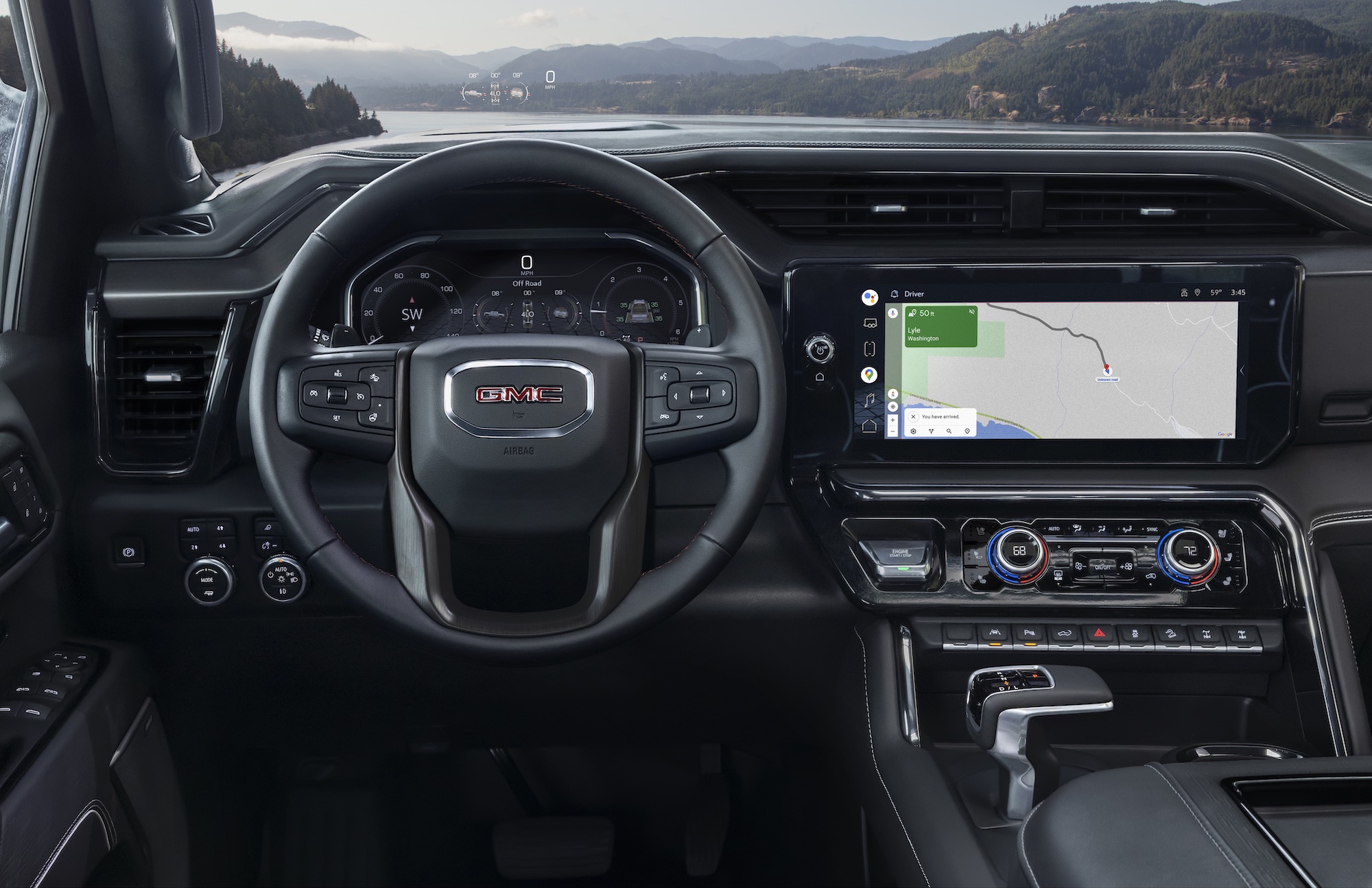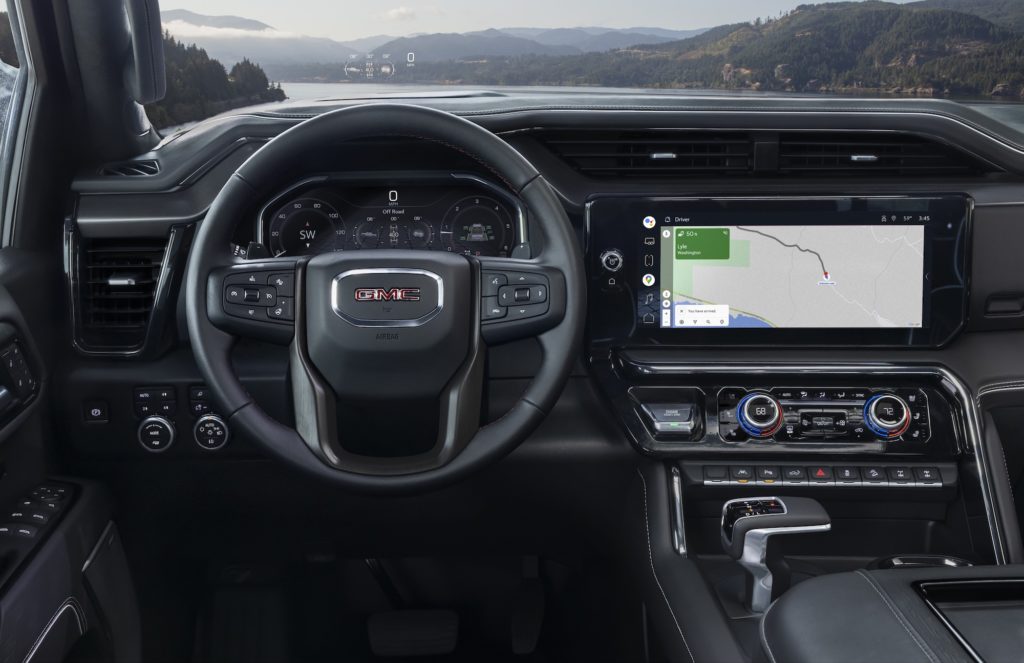 Separating the AT4X from the full-size ZR2 is the interior; it's a very fancy place indeed. The front seats, for example, are 16-way adjustable and have built-in massagers (Bentley, eat your heart out). The headliner is microsuede. And you can get laser-etched wood trim on the dashboard, too.
More than old-world fancy, the Sierra AT4X has lots of tech treats, too. It has a multi-color 15-inch heads-up display (HUD), 13.4-inch infotainment touchscreen, and 12.3-inch configurable instrument screen as well.
Good for overlanding?
Sure, the Sierra has locking differentials and a torque-y V8. But is it good for overlanding? GMC sure hopes you think so. And the overlanding market does seem to be skewing toward full-size trucks. That makes sense because those trucks are where the Big Three American automakers are putting the majority of their R&D budgets. As a result, full-size trucks are very, very nice.
That said, the AT4X only has a scant 1,420-pound payload and modest 8,900-pound tow rating.
Kissing 9,000 pounds is plenty of towing. But is 1,420 pounds enough payload? A comparably equipped RAM 1500 Rebel has an 1,840-pound payload. Let's be honest, 420 pounds is nothing to sneeze at and can make all the difference.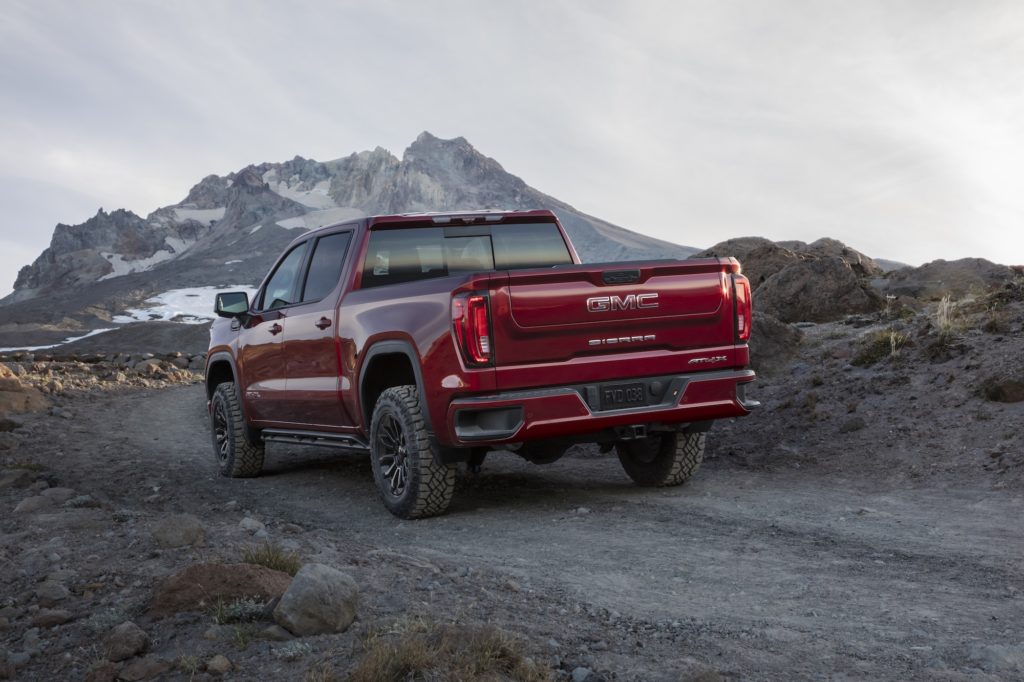 Am I nitpicking? Kind of, yes.
Overall, the Sierra AT4X appears to be an awesome full-size luxury truck that, thanks to its specially designed suspension system and e-lockers, should be able to handle just about anything you can throw at it in the backcountry. More importantly, though, it'll be an absolute gem to drive on the pavement, too. I look forward to testing one, if GMC is kind enough to give the the chance.