Ford may be an American automaker, but it has research and development arms throughout the world. That's because it's a brand with a directive to design its new products as global products. That means the vehicle you get in America is the same as it would be overseas … well, mostly.
This is good news for us overlanders, because Ford isn't just testing the next-gen Ranger outside Dearborn, Michigan. It's notably torture-testing the all-new mid-size pickup in Australia, the unofficial home of overlanding.
Latest evidence of this comes from the Ford Australia communications arm, which produced a video highlighting just how hard its engineers are pushing the latest Ranger.
"Whether it's tackling muddy bush tracks, coping with the rigours [sic] of extreme tropical weather, towing over alpine passes, or enduring temperatures of more than 50° Celsius, Ranger has to do it all," said John Willems, Ford Ranger Chief Program Engineer.
I've been quite excited for the all-new Ranger since I reviewed the all-new Bronco. That's because the Ranger will ride on the Bronco's new chassis, Ford's next-gen global mid-size truck platform. And it's a very good platform with very good powertrains to match it.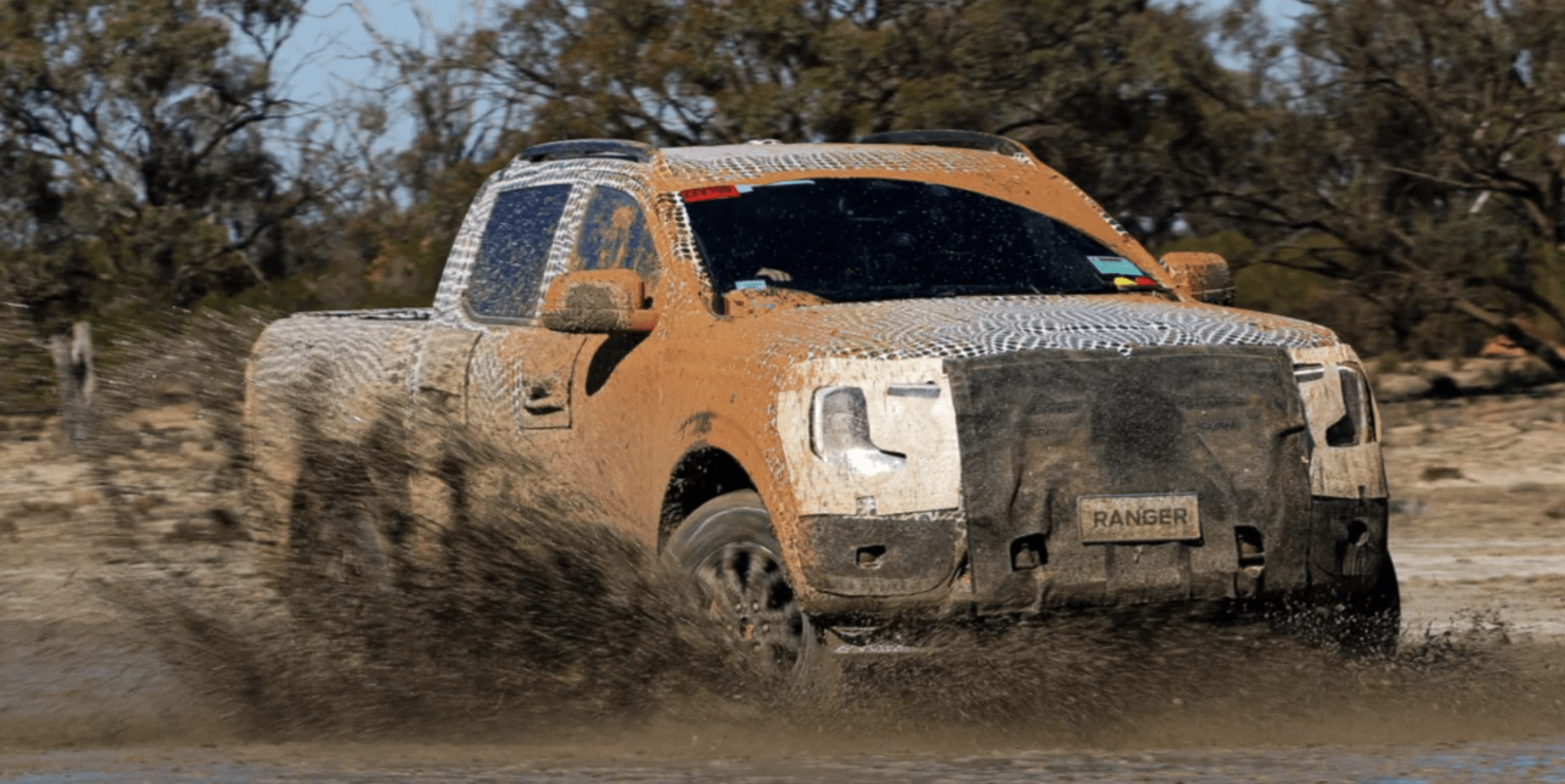 I noticed, though, in studying the video, that the Ranger will ride on rear leaf springs and not the rear coils that hold up the Bronco's rear end. This is a disappointment for me, since I don't like leaf springs (too noisy and heavy) and greatly prefer the ride quality and capability of modern coils. Nevertheless, I am sure the new Ranger will be very good indeed.
That said, we'll have to wait a while. Ford may have teased the new Ranger last month, the official rig isn't due until 2023 as a 2024 model year.
Until then, keep on torturing it, Ford. We overlanders have a ton of tough tracks just waiting to see what the Ranger can do.