The Blue Ridge Parkway traverses 469 miles through Virginia and North Carolina, making it America's longest linear park. It connects Shenandoah National Park to the Great Smoky Mountains National Park, and between these two amazing parks, it crosses countless mountains and valleys as it winds along the higher elevations of the area. Not only does the Blue Ridge Parkway provide a beautiful paved route to explore the landscapes and communities of Appalachia, but there are numerous adventurous opportunities for those looking for a more challenging travel experience.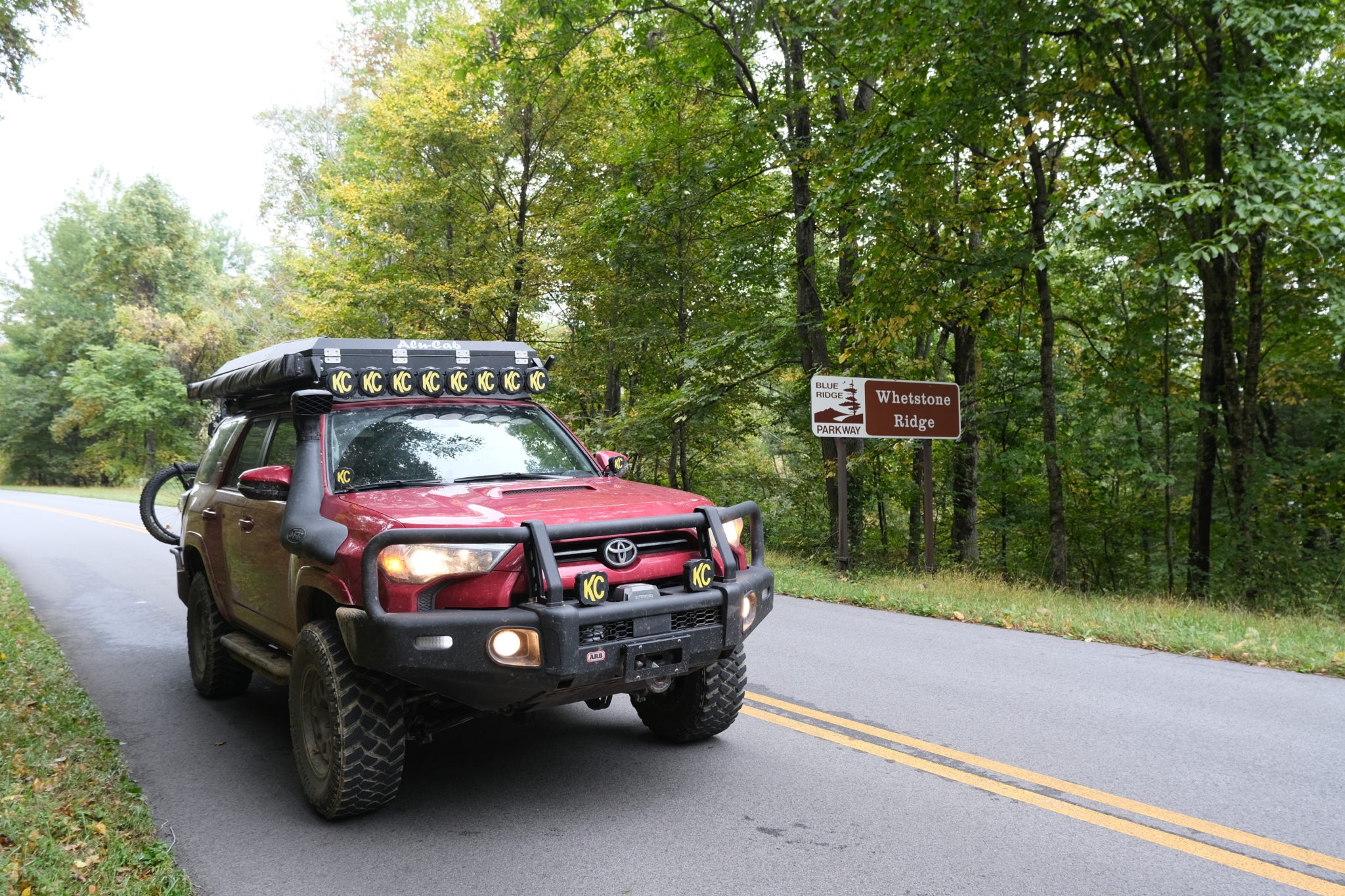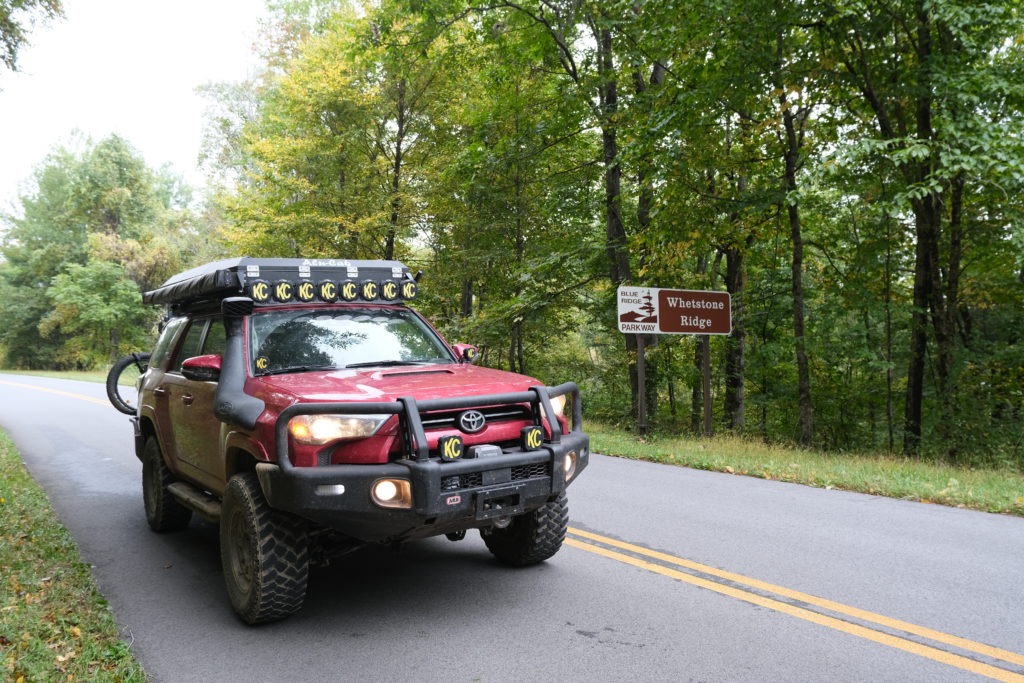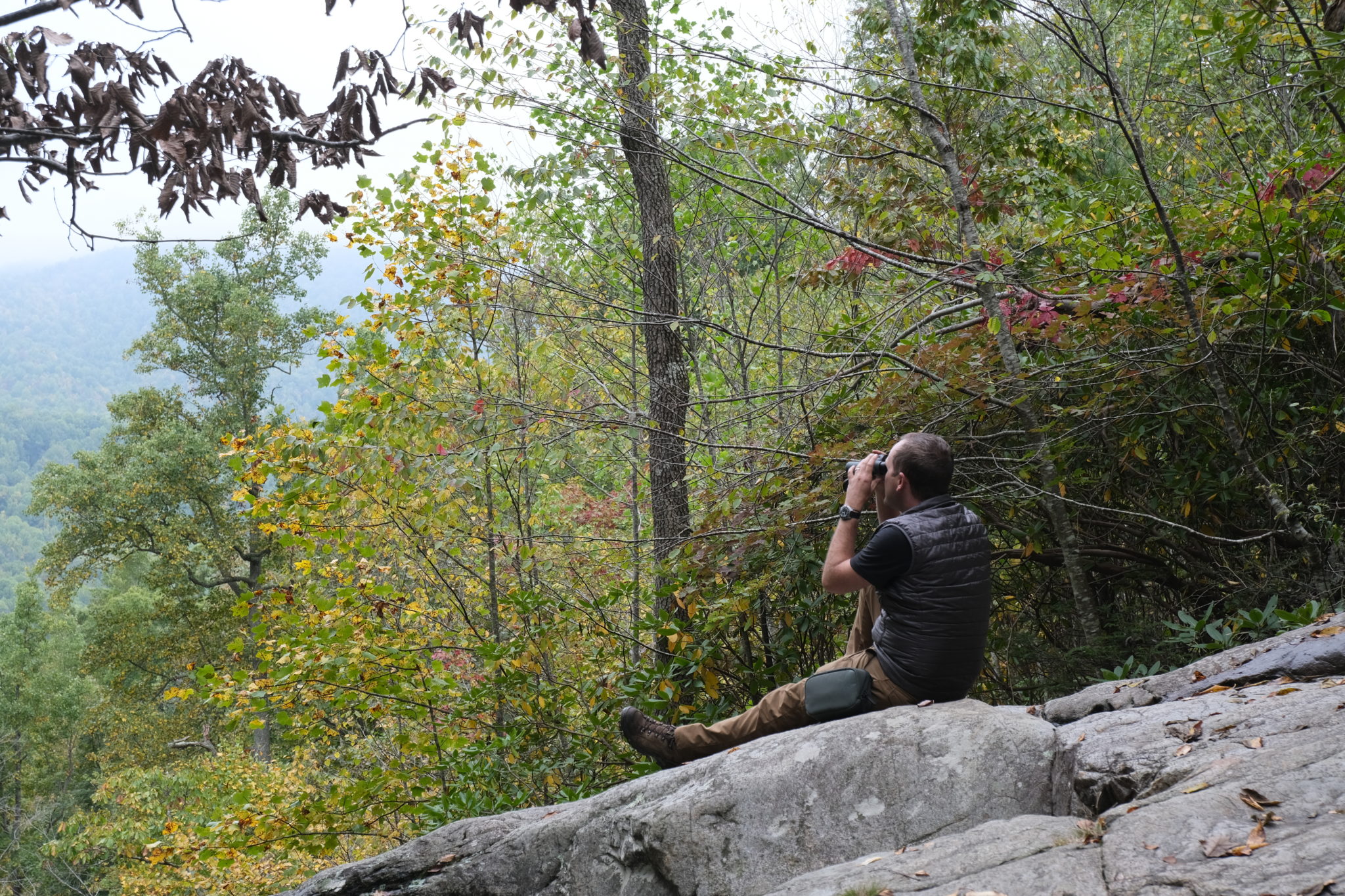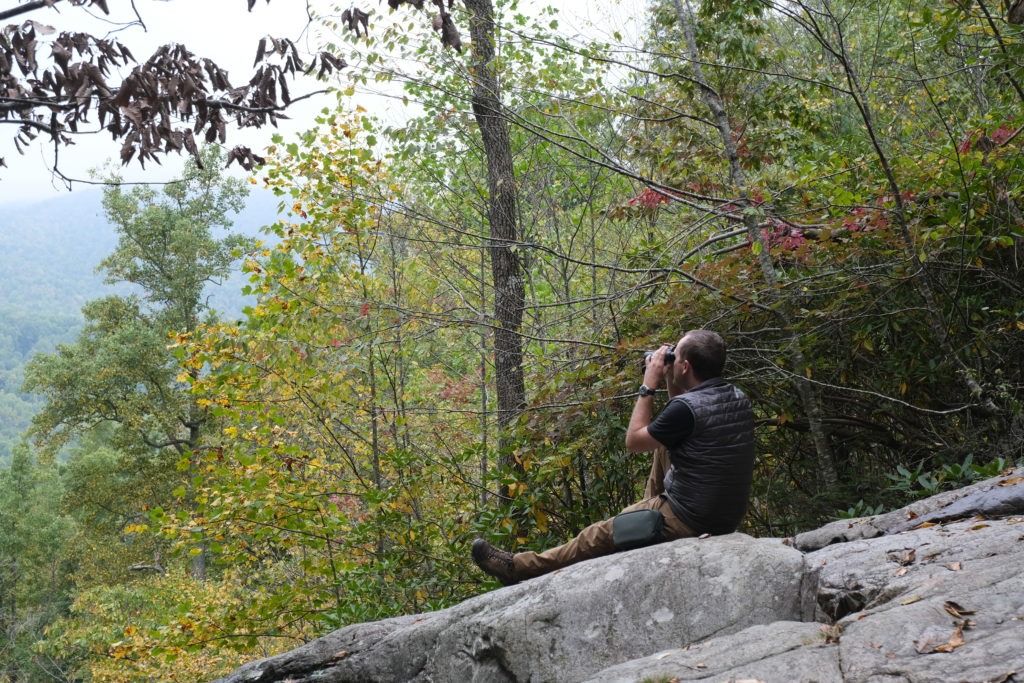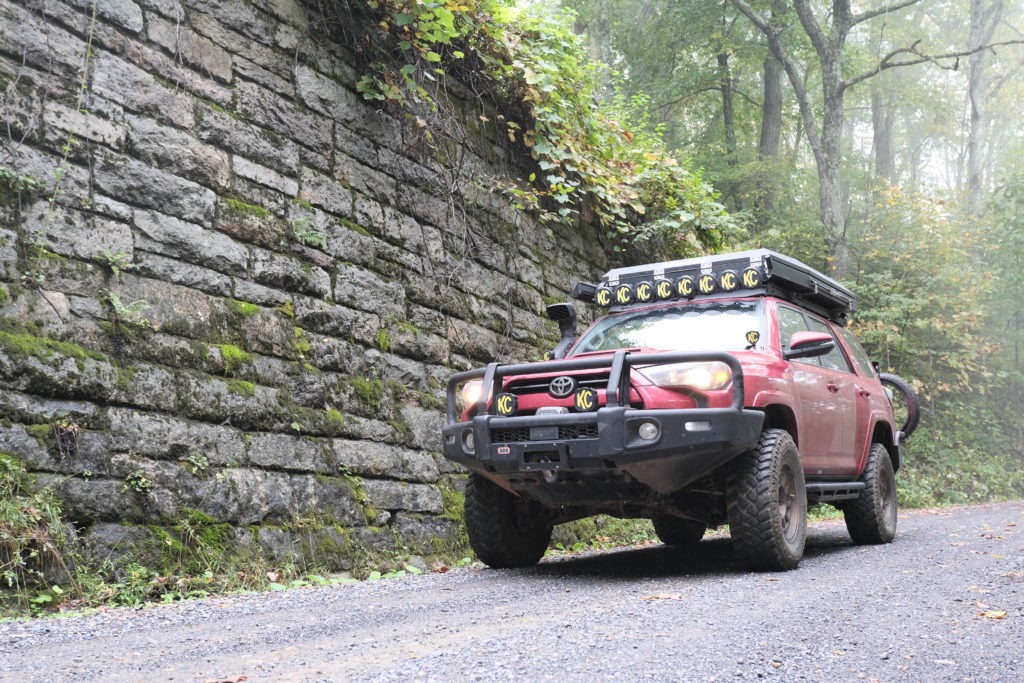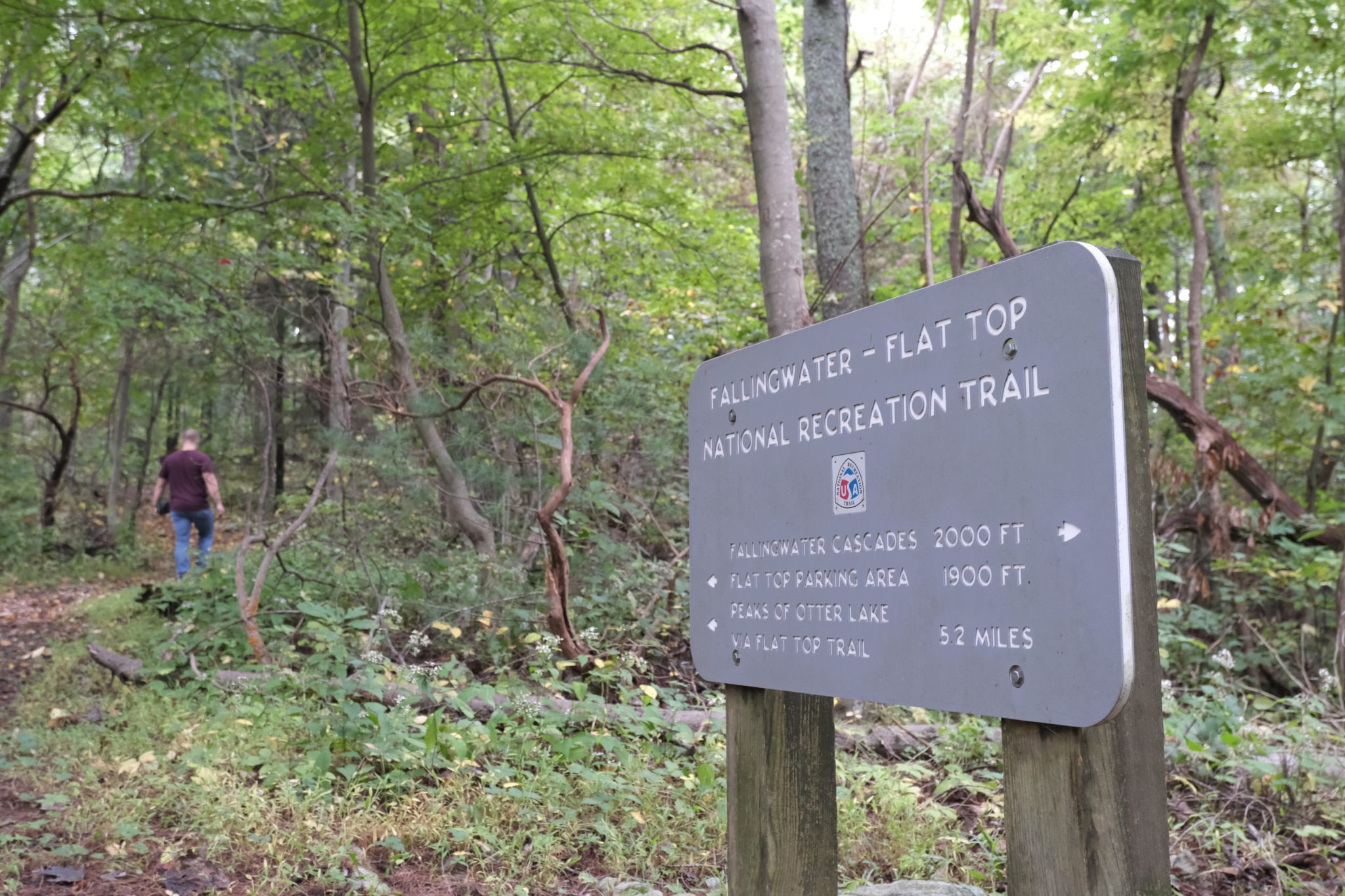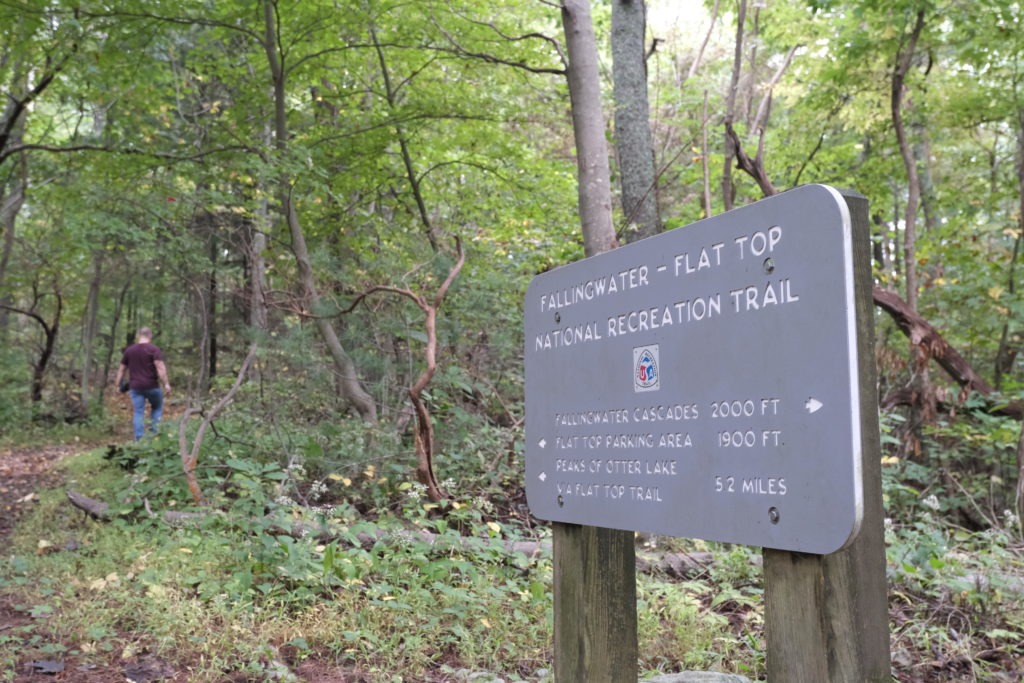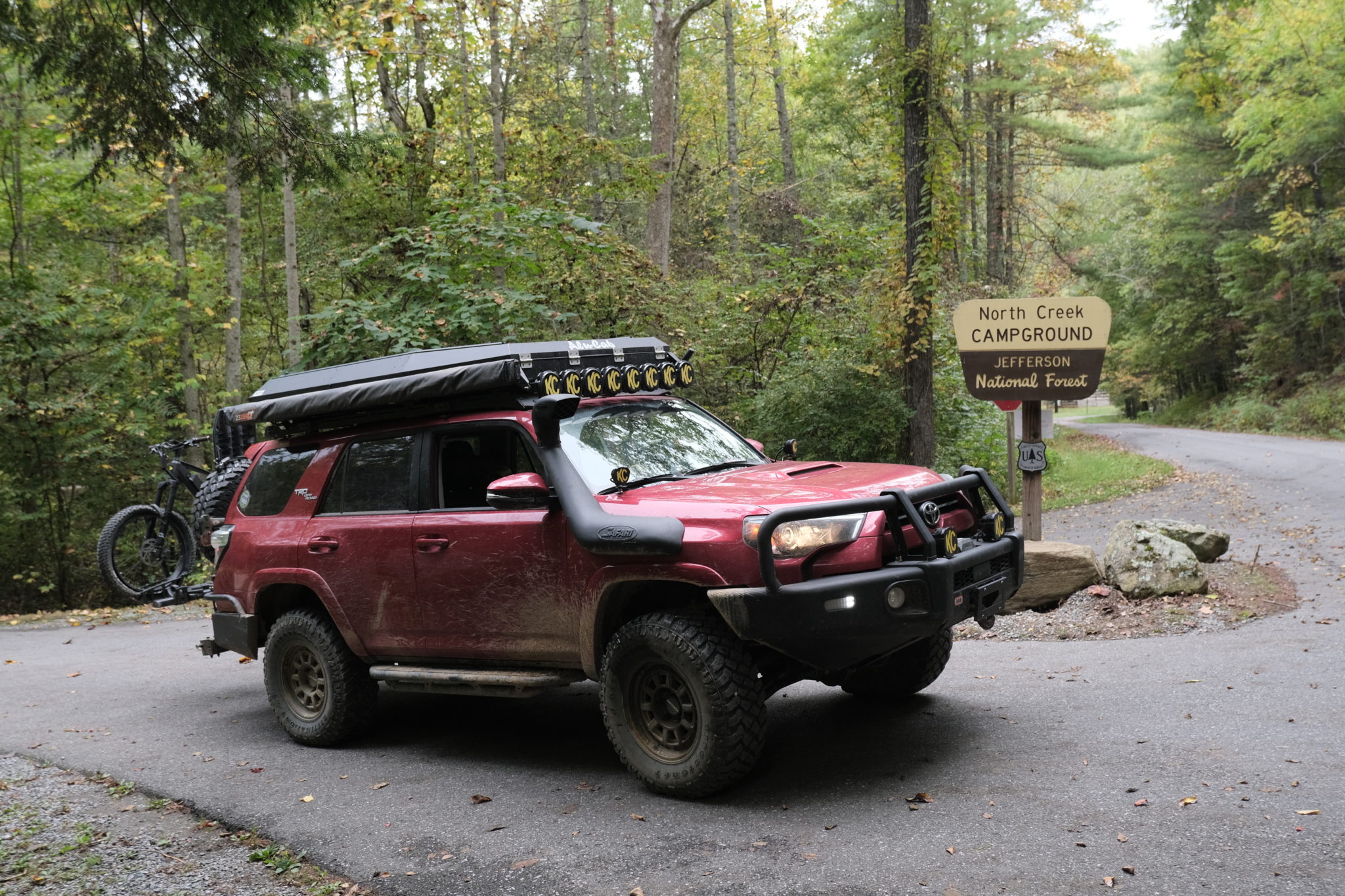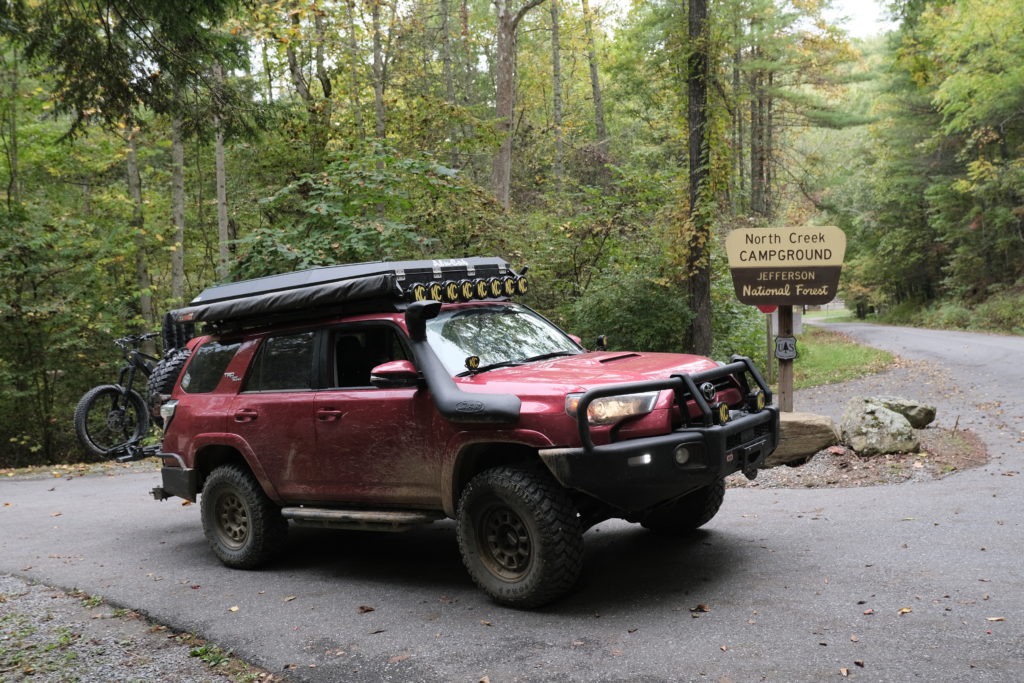 Near the midpoint of the Blue Ridge Parkway, you'll find yourself in the mountains of Virginia near Lynchburg. You can use the parkway for cruising between waterfalls and roadside overlooks, or you can explore the miles upon miles of forest roads that branch off the parkway and into the surrounding woodlands.
If your trip is limited to a couple of days, you'll have time to explore a trail, get in a short hike, and visit a lodge or other parkway sites.
There are plenty of camping opportunities along the Blue Ridge Parkway ranging from dispersed camping along forest roads to campgrounds operated by the park service.
Enchanted Creek
If you only have time to explore one trail along the parkway, you'd be hard-pressed to find a better option than Enchanted Creek. This 7.6-mile track drops off the Blue Ridge Parkway and starts as a gravel road that parallels the blacktop. As it loses elevation, it gets rougher, and the likelihood of mud holes increases. Most of these are easily passable, but during or after heavy rains, it would be worth verifying the depth before proceeding. Around one mile in, if traveling from the south, you'll encounter a few sections of sloping slate rock and clay that provide a few moments of pitch and roll that can be alarming. However, slow speeds and a spotter should get you through these sections just fine.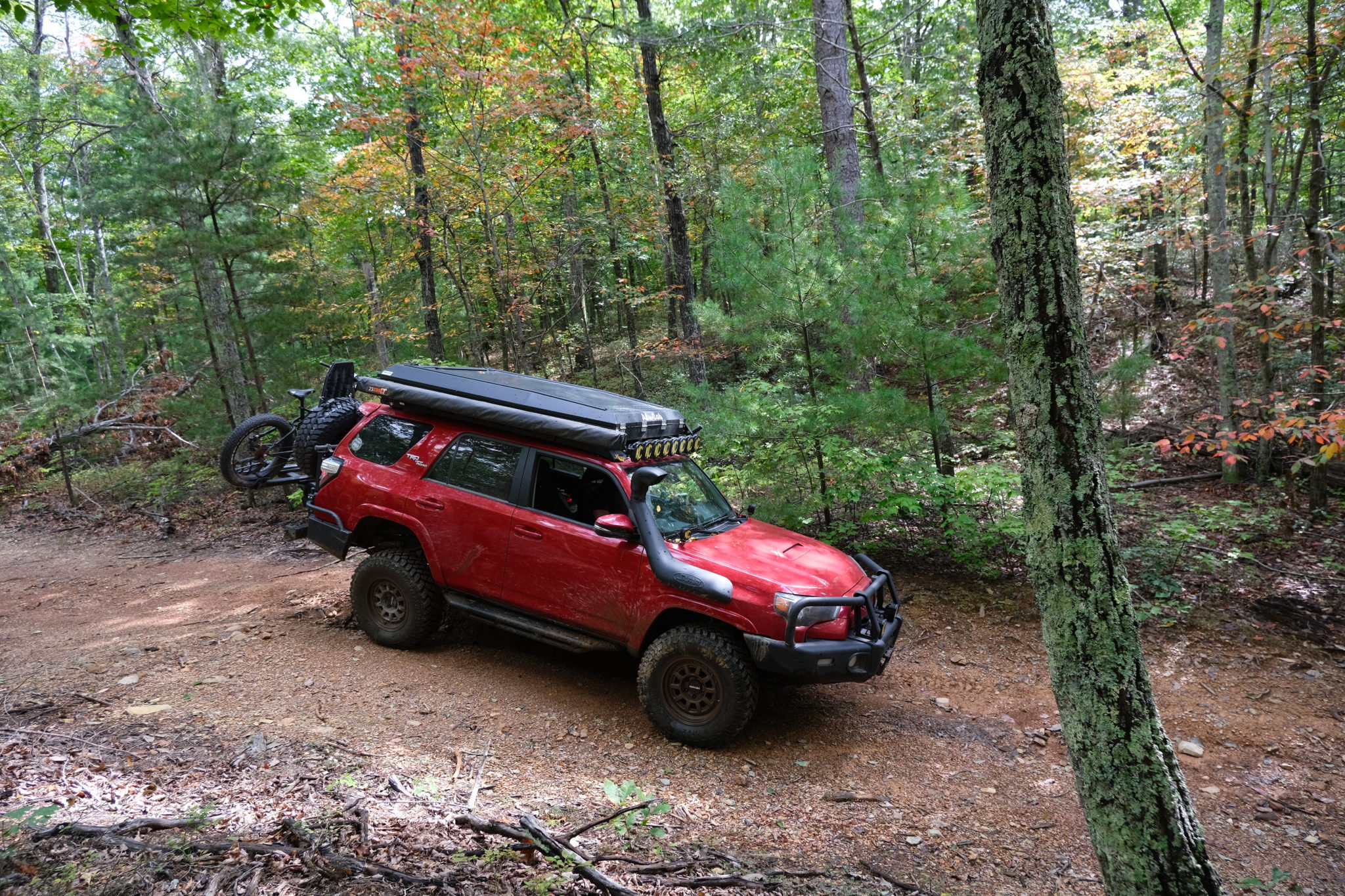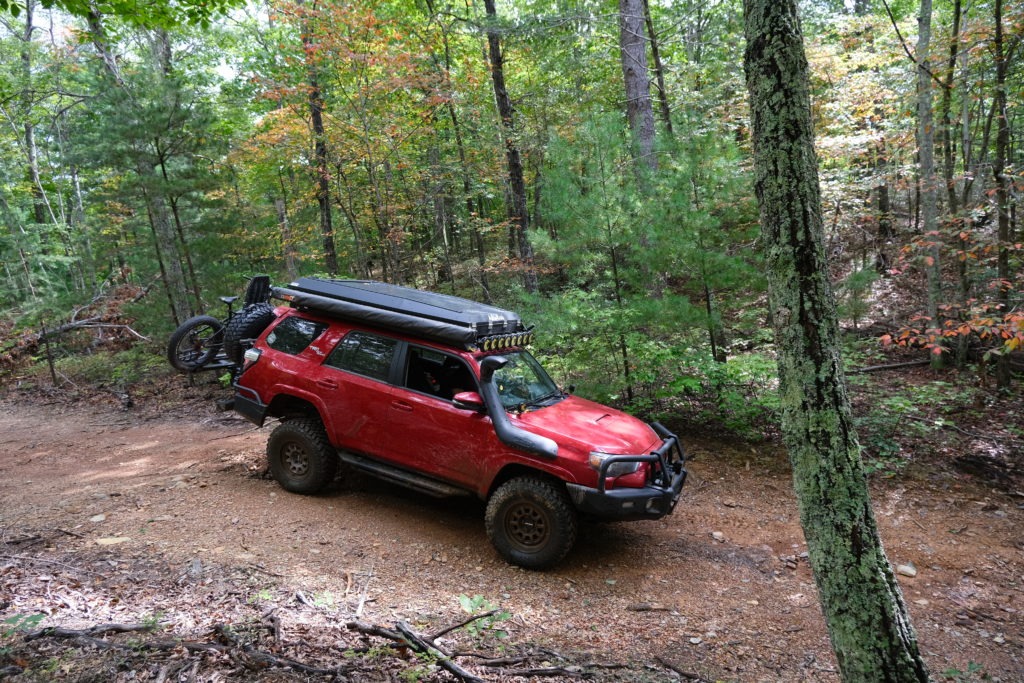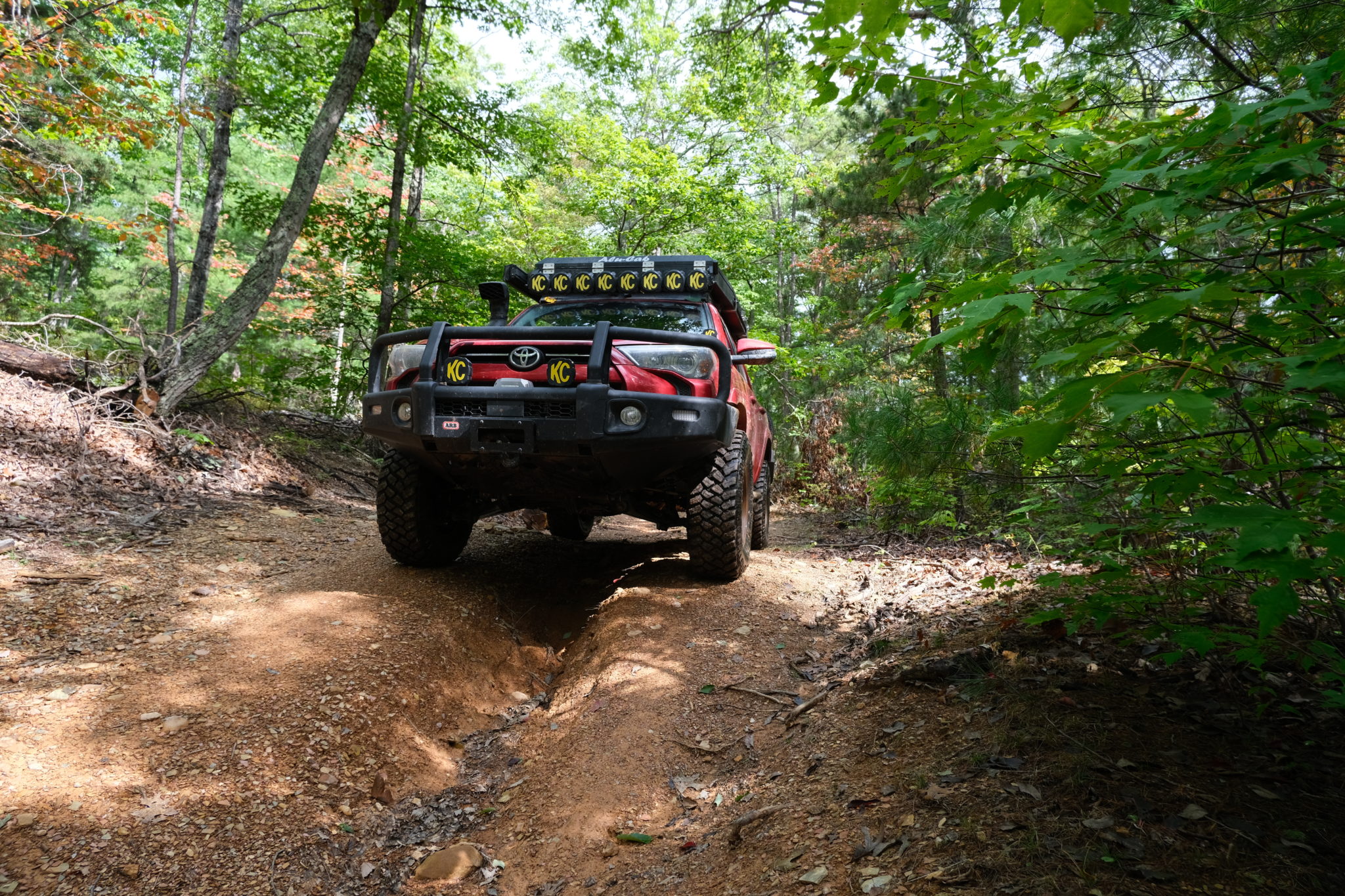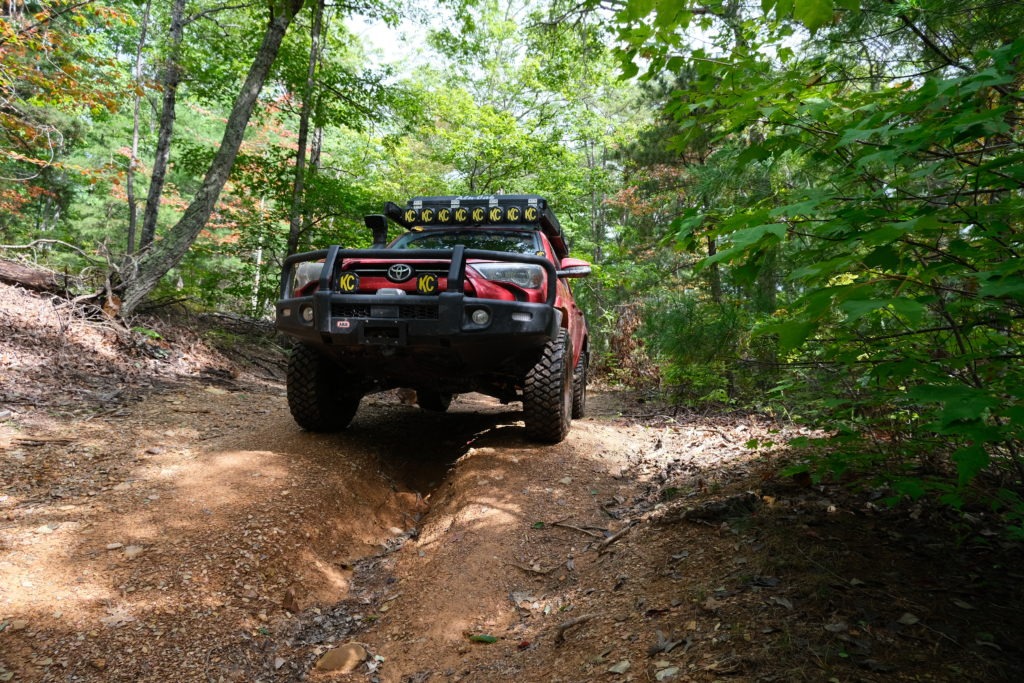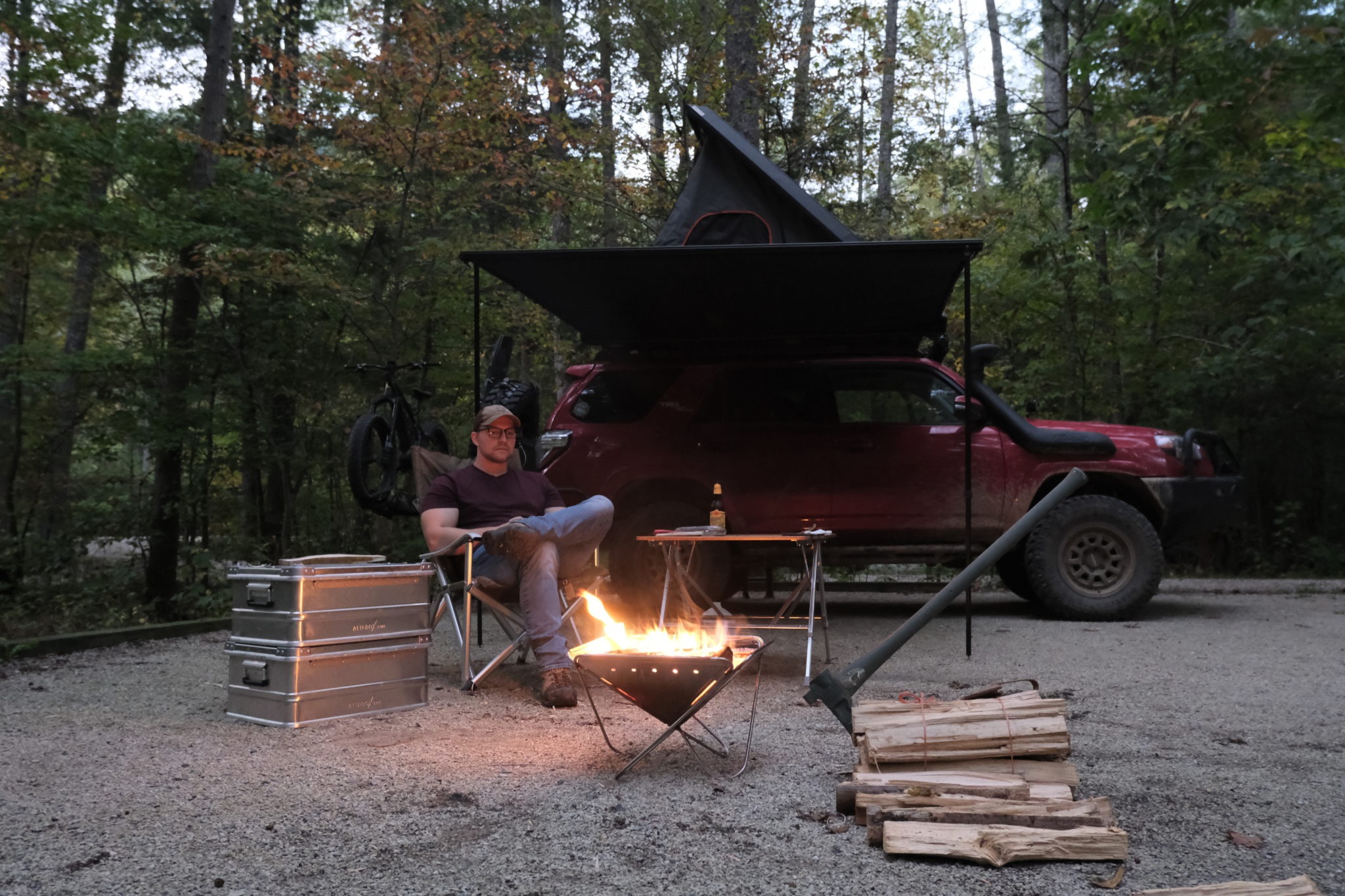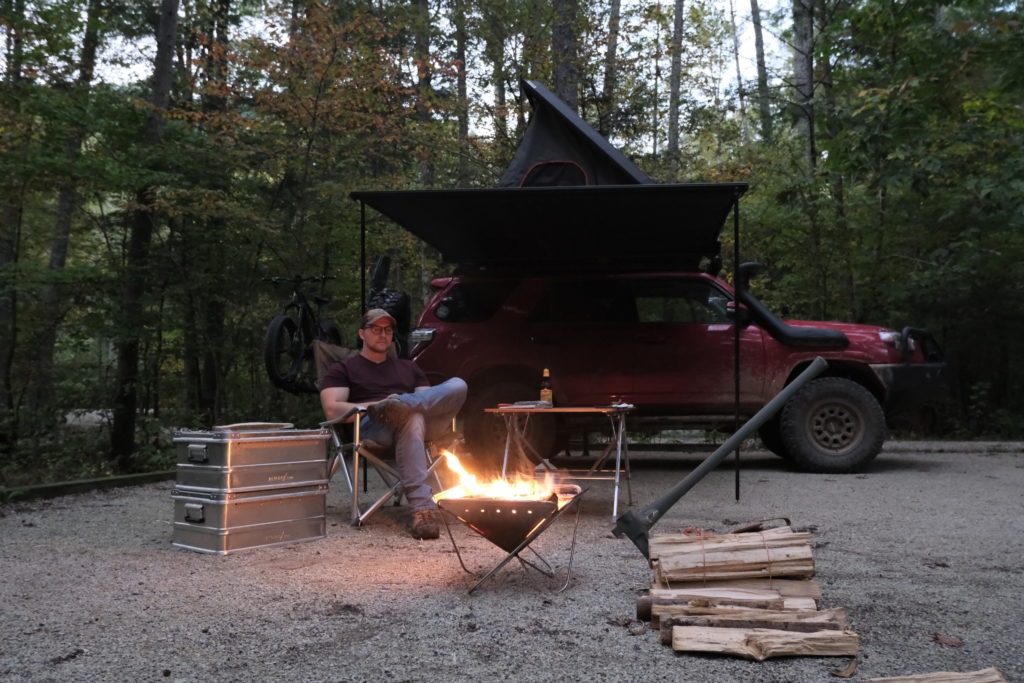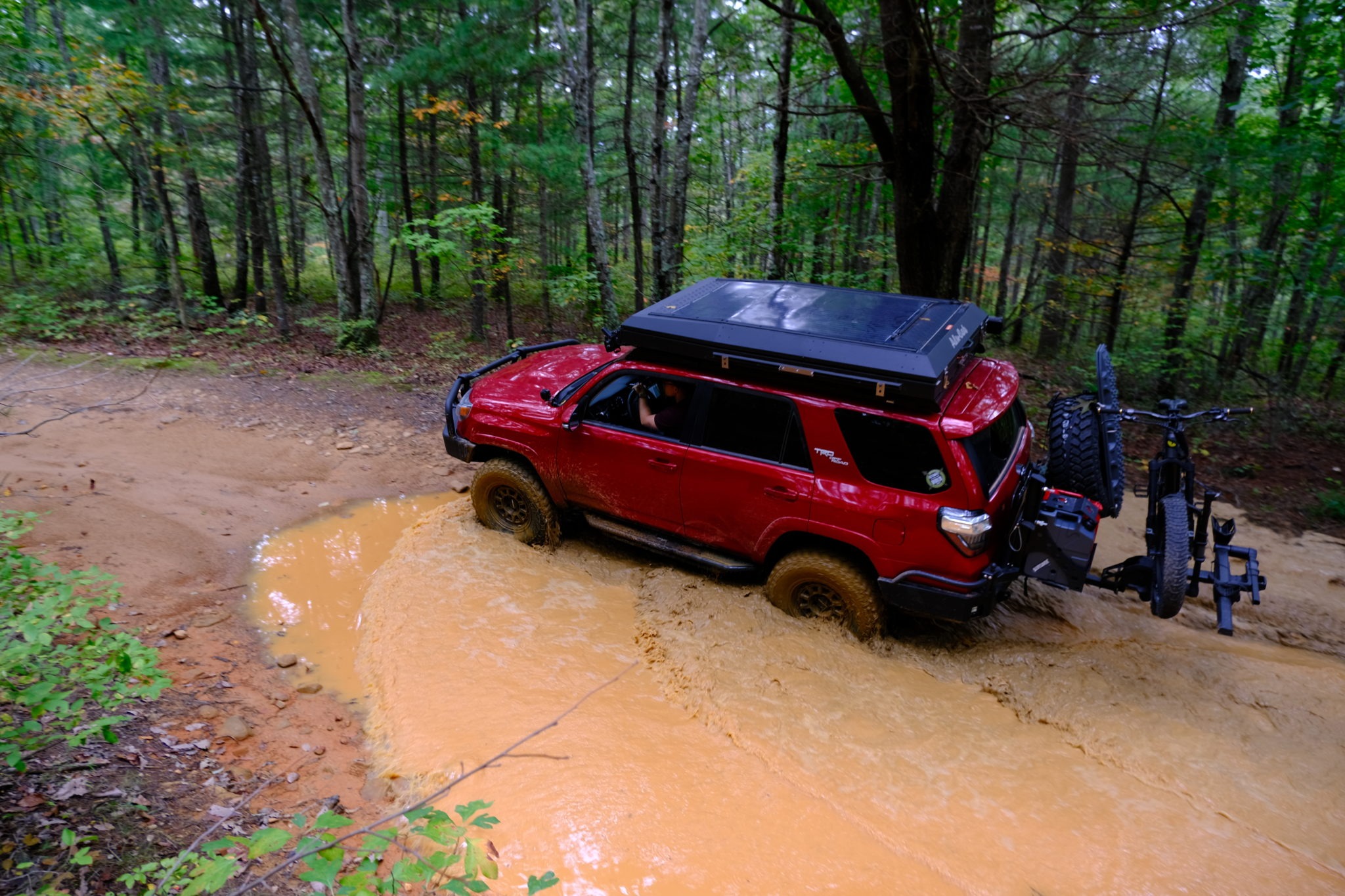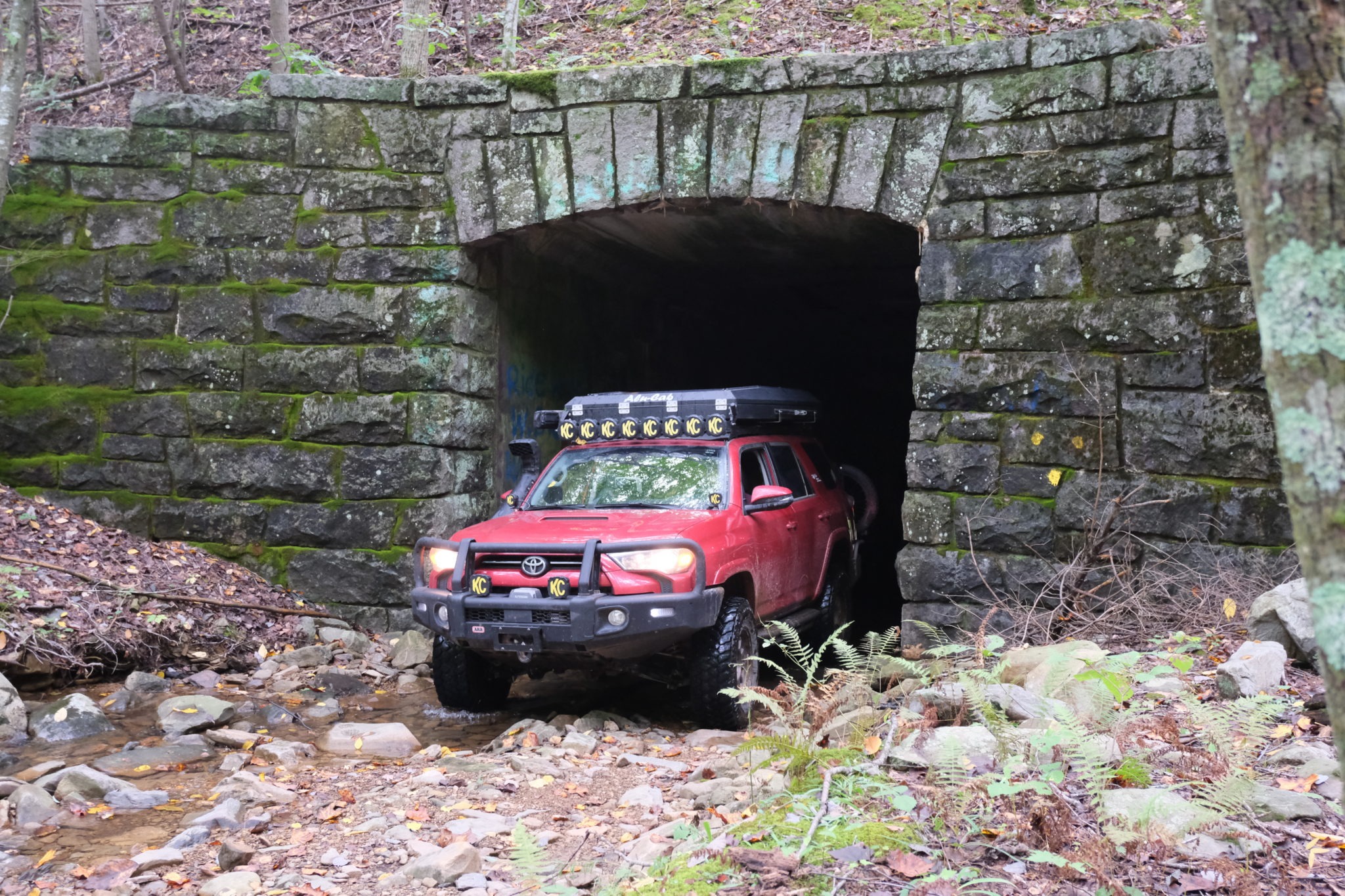 At approximately halfway through Enchanted Creek, you'll pass through a tunnel that goes under the Blue Ridge Parkway. From there, the trail starts to climb back up, but most of the path is solid and shouldn't be too challenging with good tires.
The majority of Enchanted Creek is one vehicle wide, with a few areas where two vehicles could pass. Camping is limited to dispersed sites on each end of the trail.
Once you exit Enchanted Creek, you can head north towards the Whetstone entrance to the parkway or south towards Peaks of Otter Lodge. Both are great areas to continue your explorations of the Blue Ridge mountains.
WHAT TO KNOW:
Time: One day is sufficient for Enchanted Creek, but you can spend a week exploring the Blue Ridge Parkway and still not see it all.
Distance: 469 miles
Fuel: Fuel is available along the route at small towns off of the parkway.
Highest elevation: 6,053 feet at Richland Balsam (Milepost 431)
Water: Outside of the obvious availability at stores and gas stations along the route, water is also available, with proper filtration, at the numerous rivers and streams in the area.
Permits: Camping at National Forest Campgrounds requires payment and check-in. However, the parkway connects to a number of different state and national public lands, so be sure to check regulations specific to the area you're exploring.
Other considerations: The Blue Ridge Parkway is very well maintained, and many of the forest roads that connect to it are suitable for any vehicle. However, some definitely will require four-wheel drive. Also, severe fog can frequently be an issue along the parkway.