With over 400 vendors spread out over Fort Tuthill Park, there were plenty of booths at Overland Expo West 2021. From sporks to expeditions vehicles and everything in between, attendees could compare vehicle suspensions, pick up a new generator, or get a look inside hundreds of expertly built rigs.
With such a wide array of items on display, it's challenging to pick the "best", so here are some products that stood out.
The Galley from Talus Gear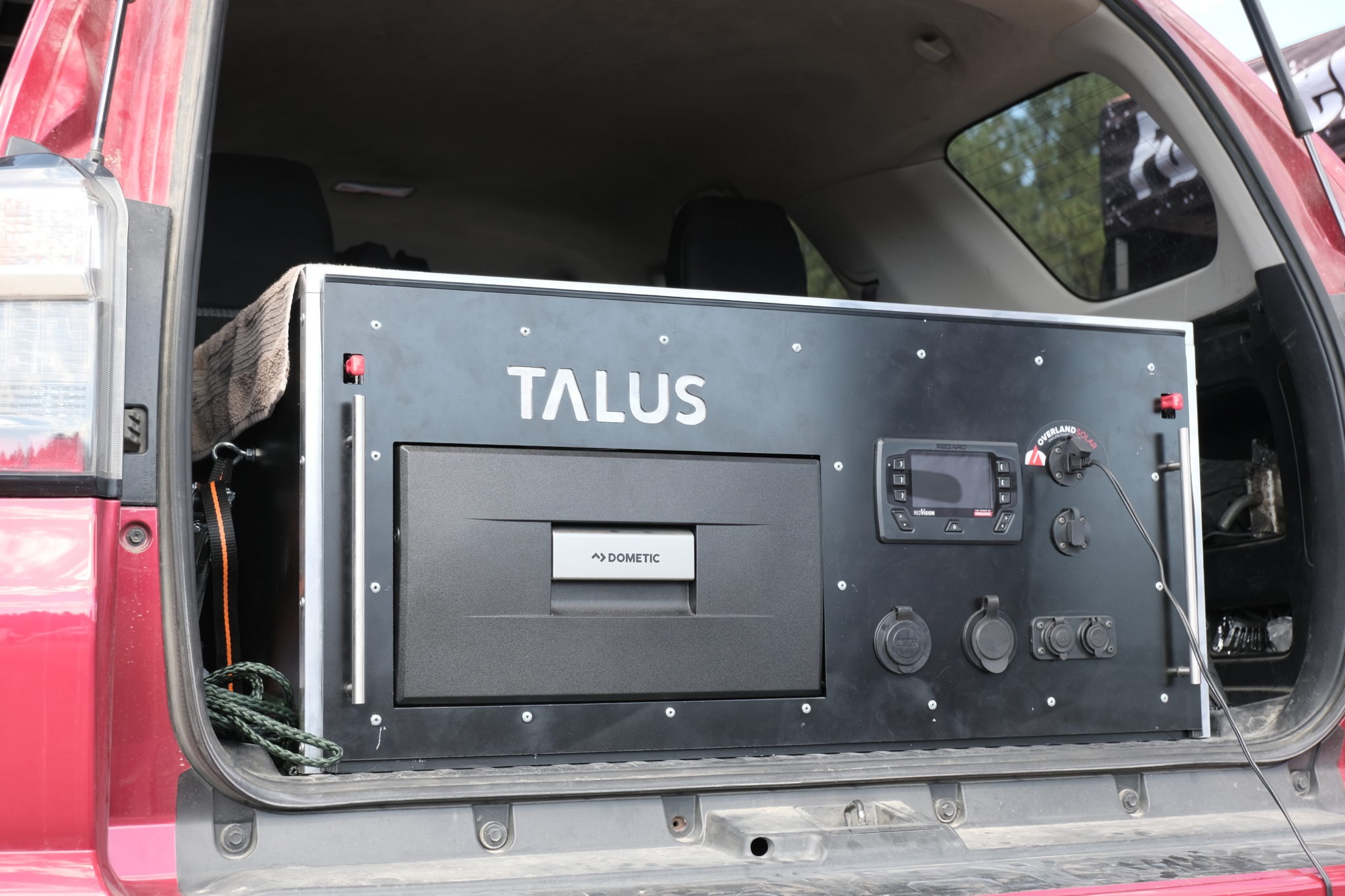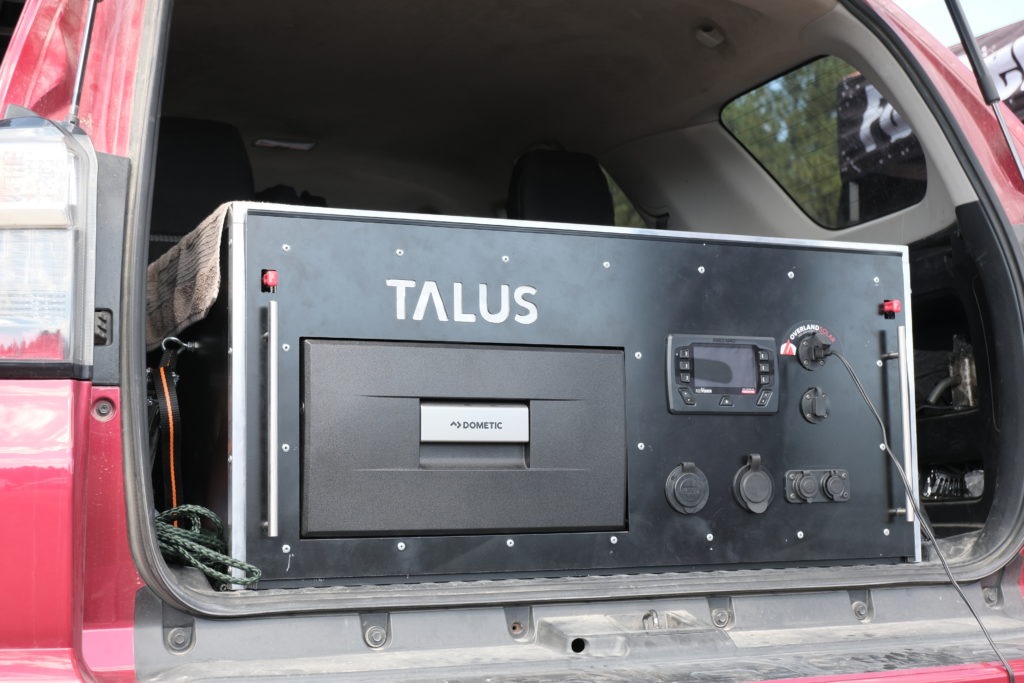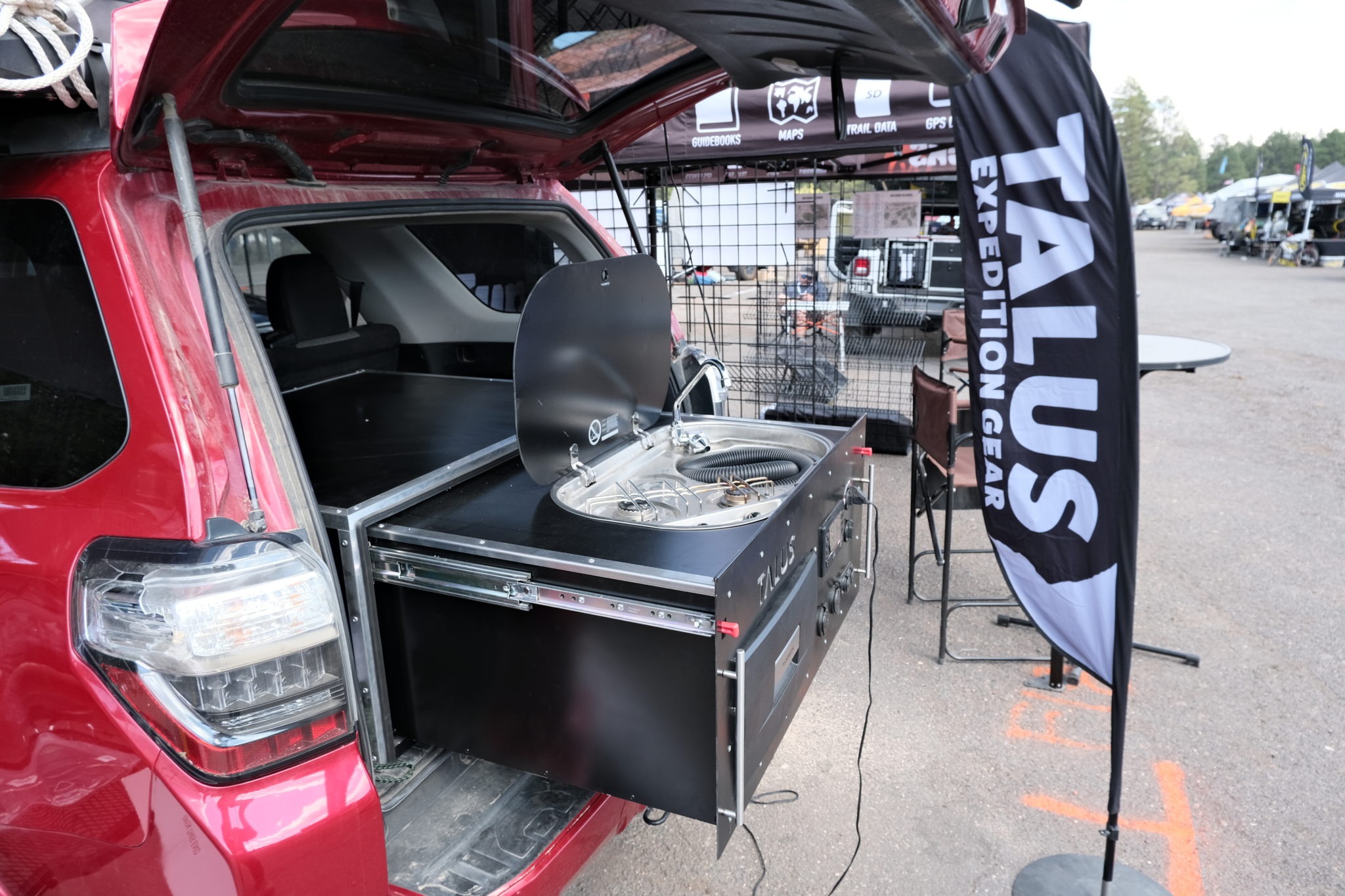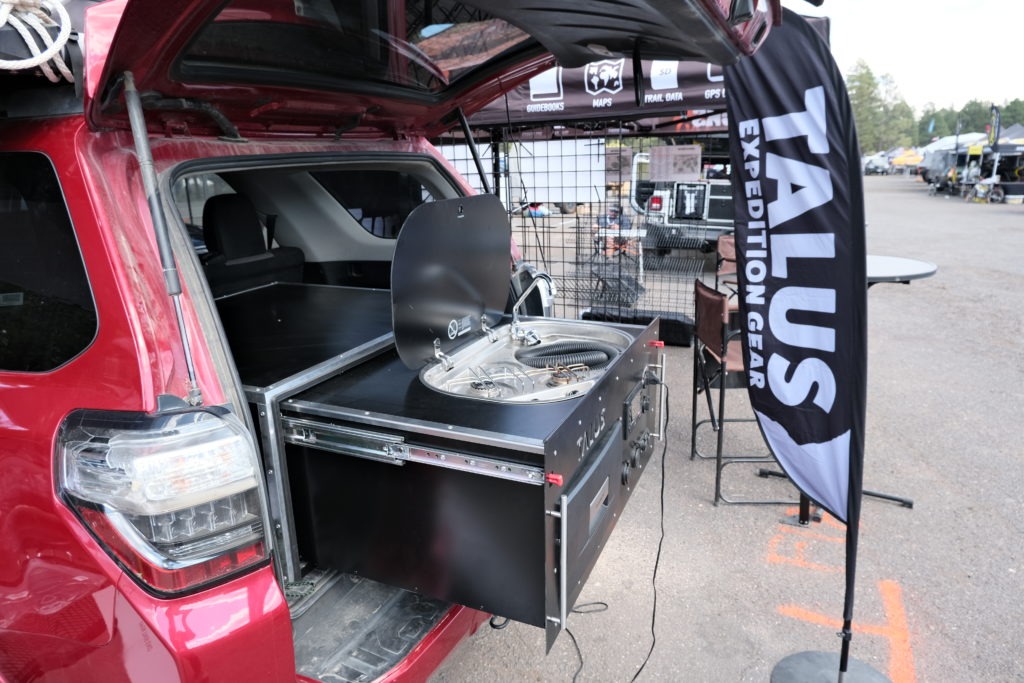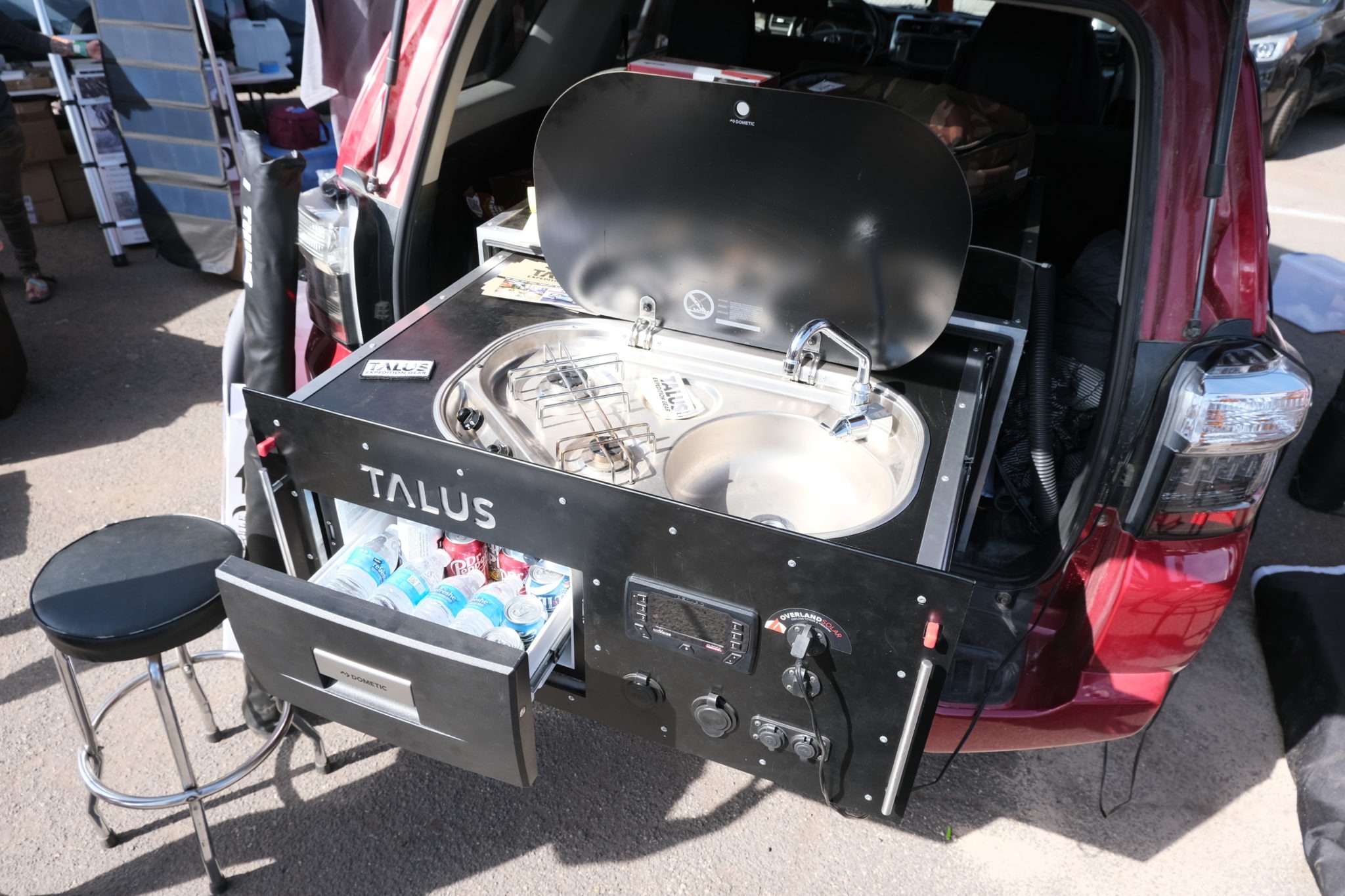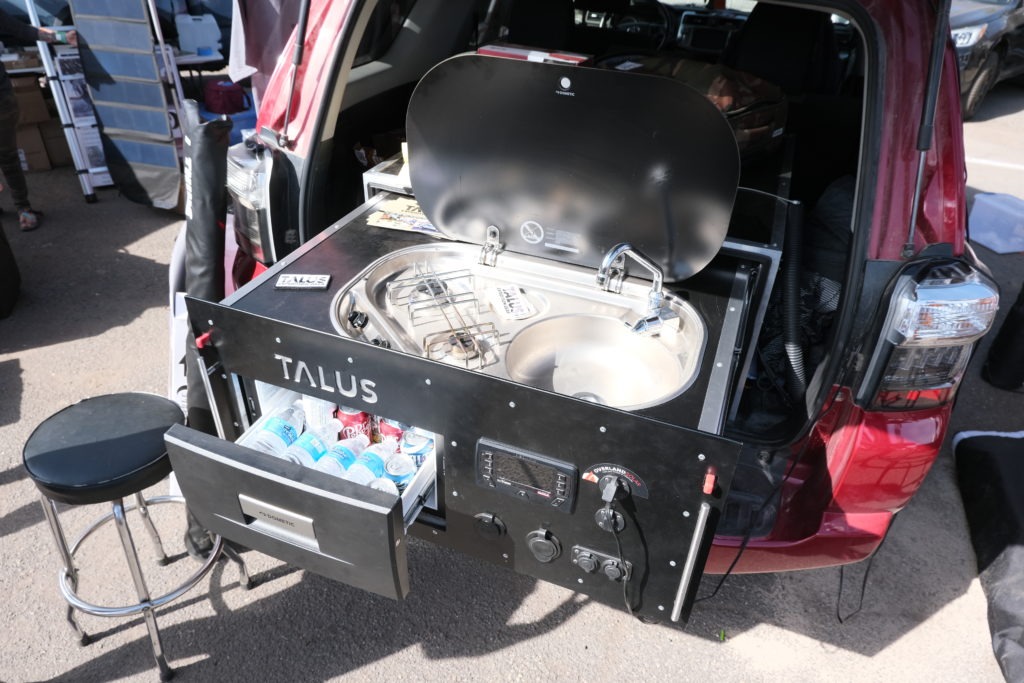 The Talus Gear Galley is an all-in-one option that brings storage, cooking, cooling, and power to your rig in a convenient and easy-to-move package. With a pressurized faucet, a two-burner stove, and a 31-quart refrigerator, your camping cooking needs are taken care of. Additionally, it includes a 100Ah lithium-ion battery with a 450w inverter, managed by Redarc Manager 30. It' includes charging ports for 20V, USB, and12V, and a LED under cabinet light bar. The best part, it can be install or removed by two people.
Falcon Series from LOKI Basecamp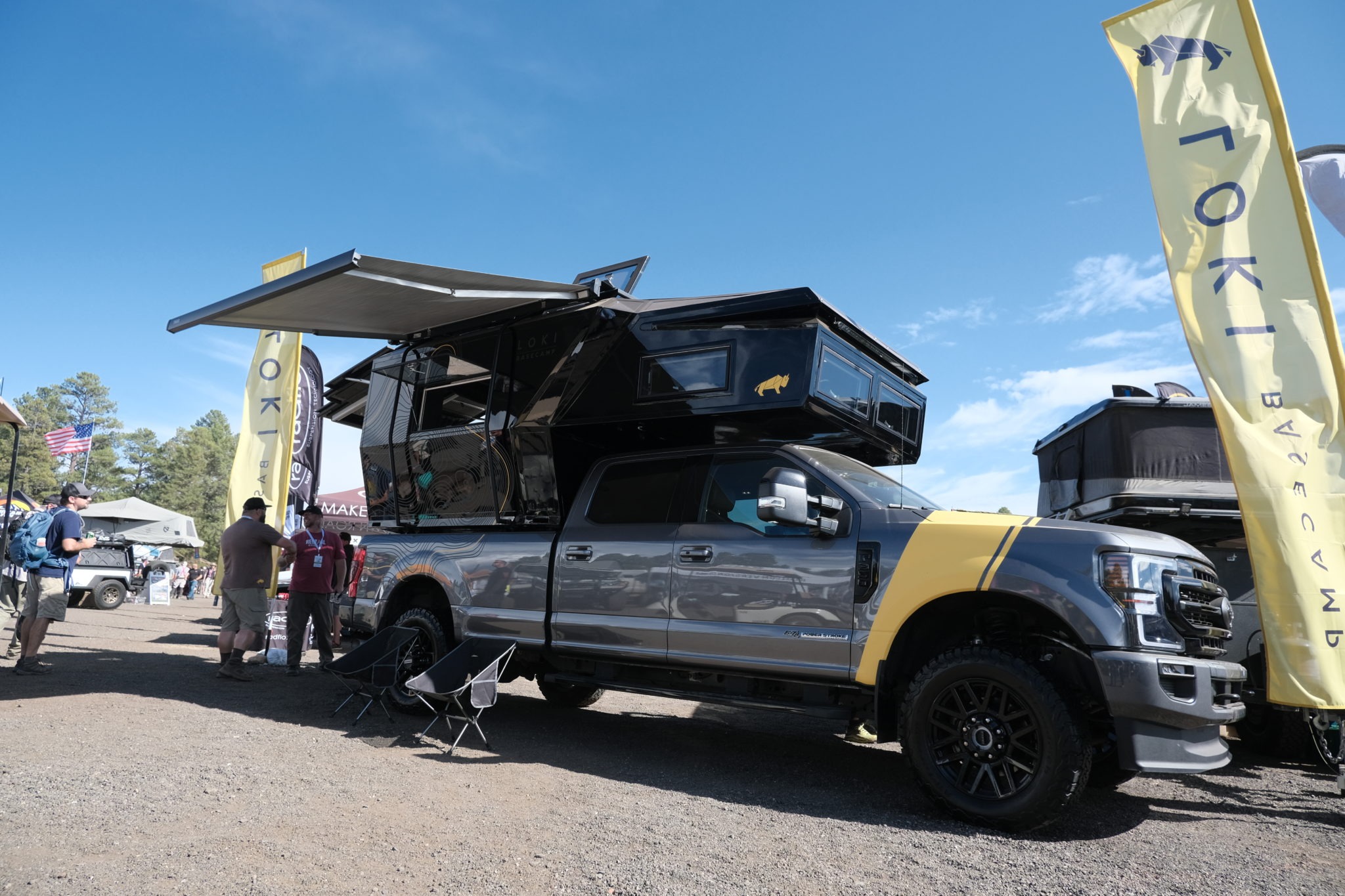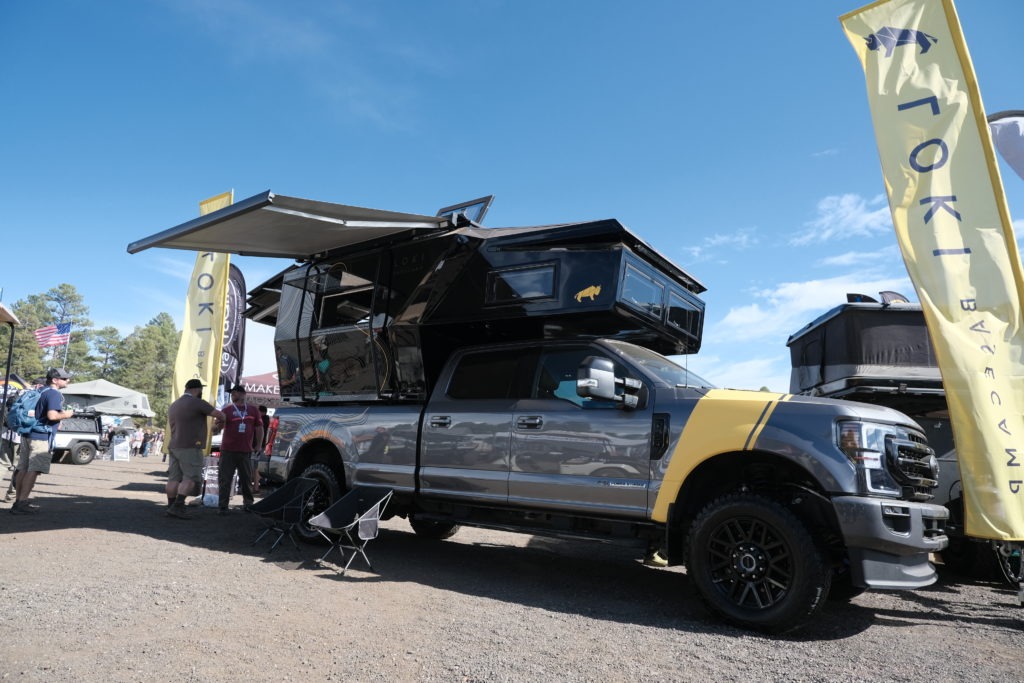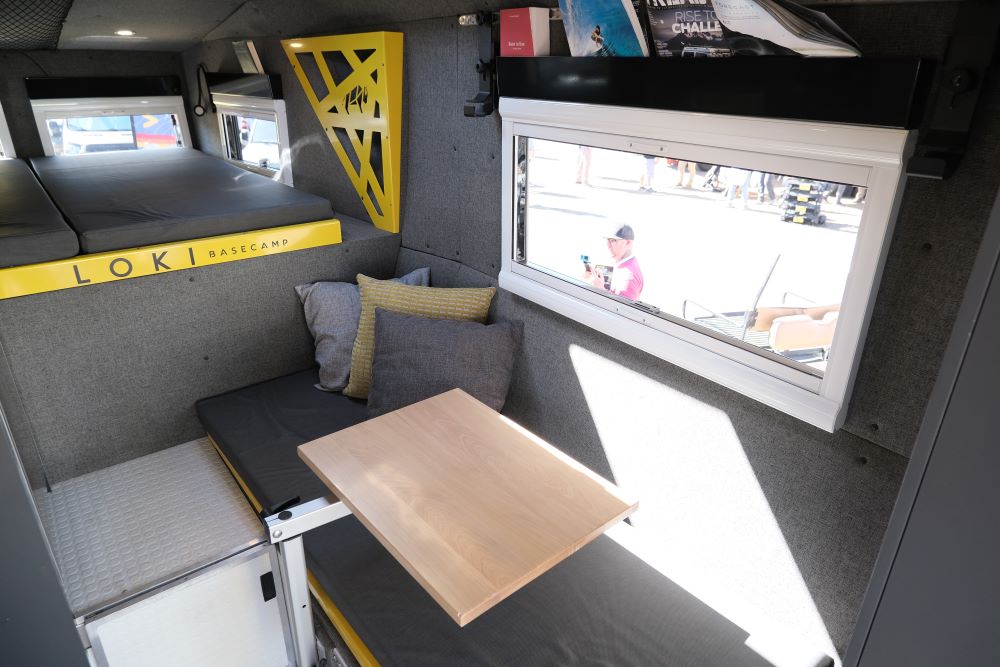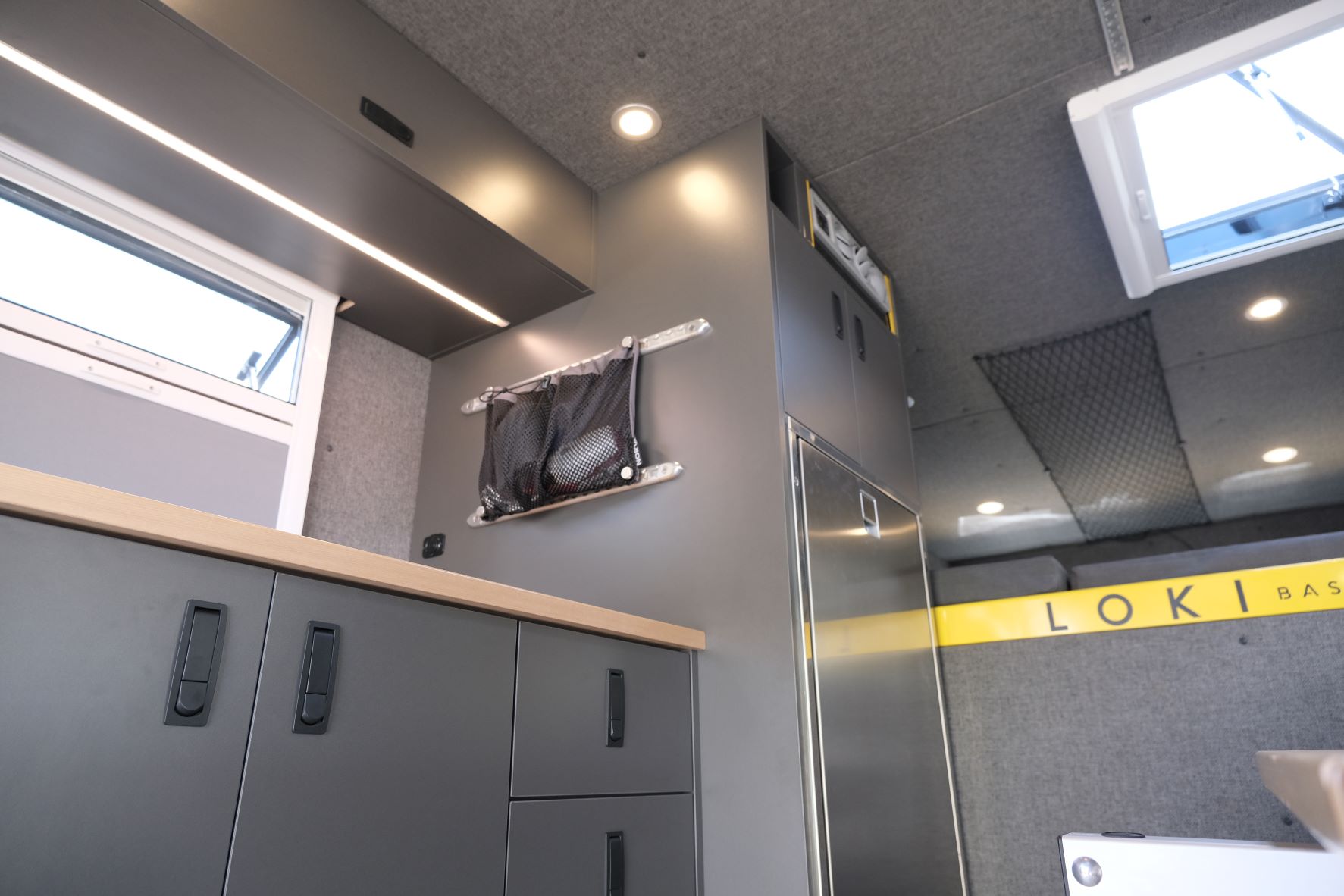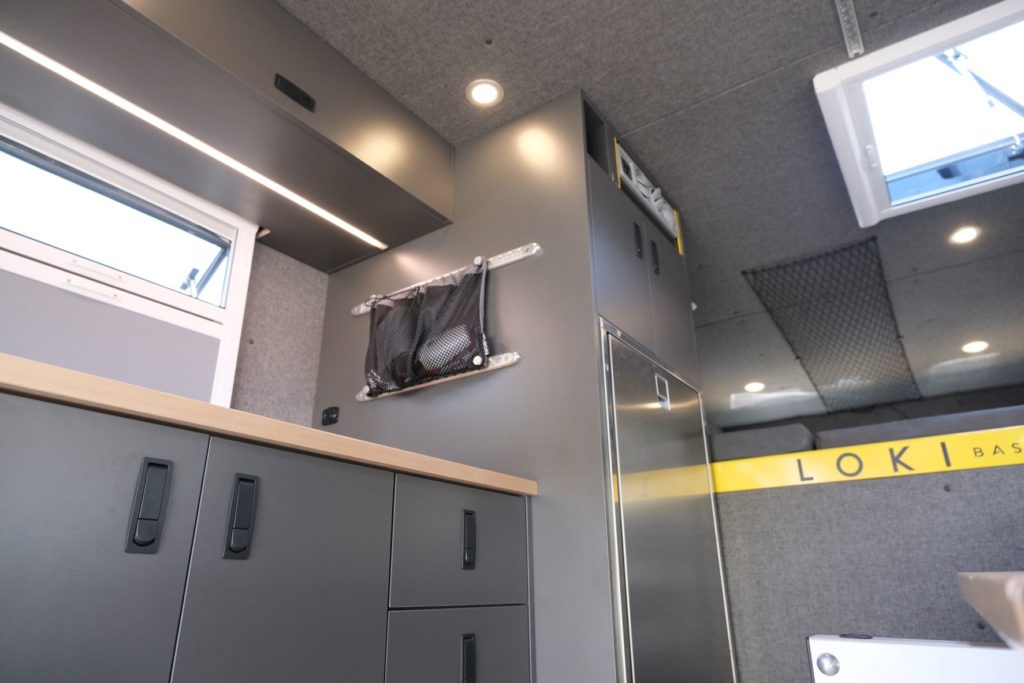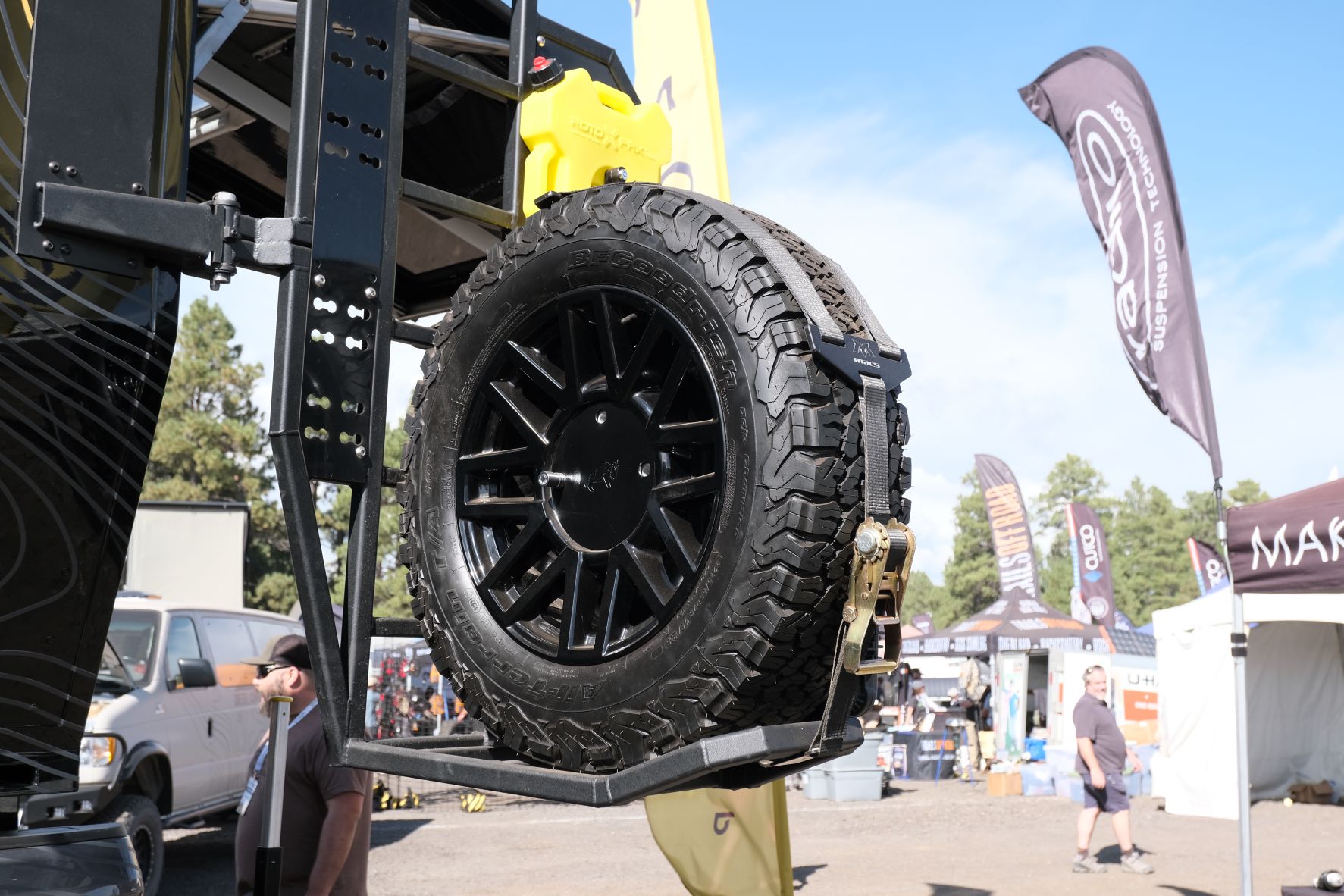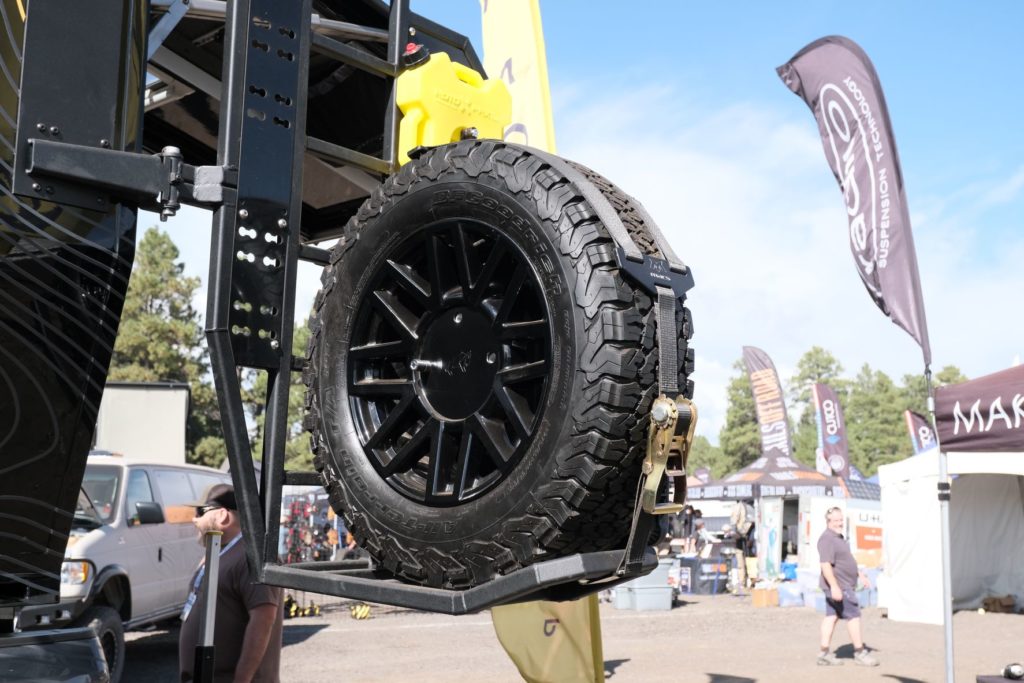 The Falcon Series from LOKI Basecamp is a sight to behold. On the outside, the sleek and feature-rich design gives a hint of what you'll find inside the camper. With onboard heating, air conditioning, 4-season insulation, and storage galore, adventure opportunities are as expansive as interior space. The quality of construction is more space station than slide-in camper, and once you're inside, it's obvious that every detail received equal attention. The mudroom, interior removable shower, and sleeping area are all designed to keep the Falcon Series camper efficient and multifunctional throughout. The Falcon Series is available in five, six and a half, and eight-foot configurations, so there's a LOKI Basecamp option for nearly every truck on the market.
Kokopelli Pack Rafts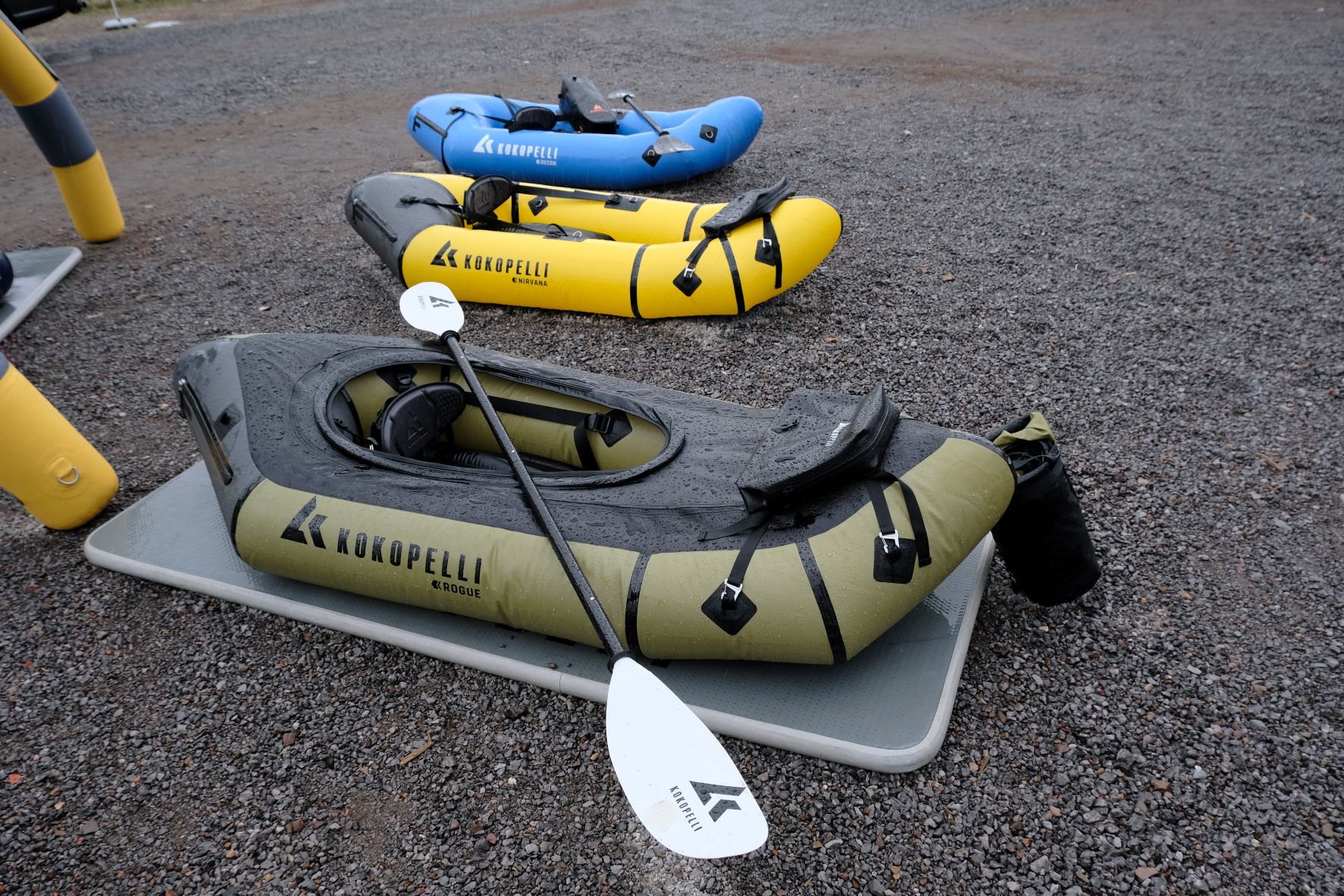 Often times our explorations bring us near bodies of water that offer a new way to experience our natural surroundings, but oftentimes the hassle and space requirements of bringing a boat win out, and adventure ends at the edge of the water. Kokopelli aims to keep you exploring over just about any type of water with inflatable boats for everything from peaceful lakes to whitewater rivers. The portability of Kokopelli pack rafts is almost unbelievable. For example, the Rogue weighs 9.1-lbs and packs down to just slightly larger than a roll of paper towels. However, it has a weight capacity of 300-lbs. You can literally tuck a Kokopelli boat into your gearbox, and when the opportunity arises, be on the water in minutes.
Trekboxx Expedition Systems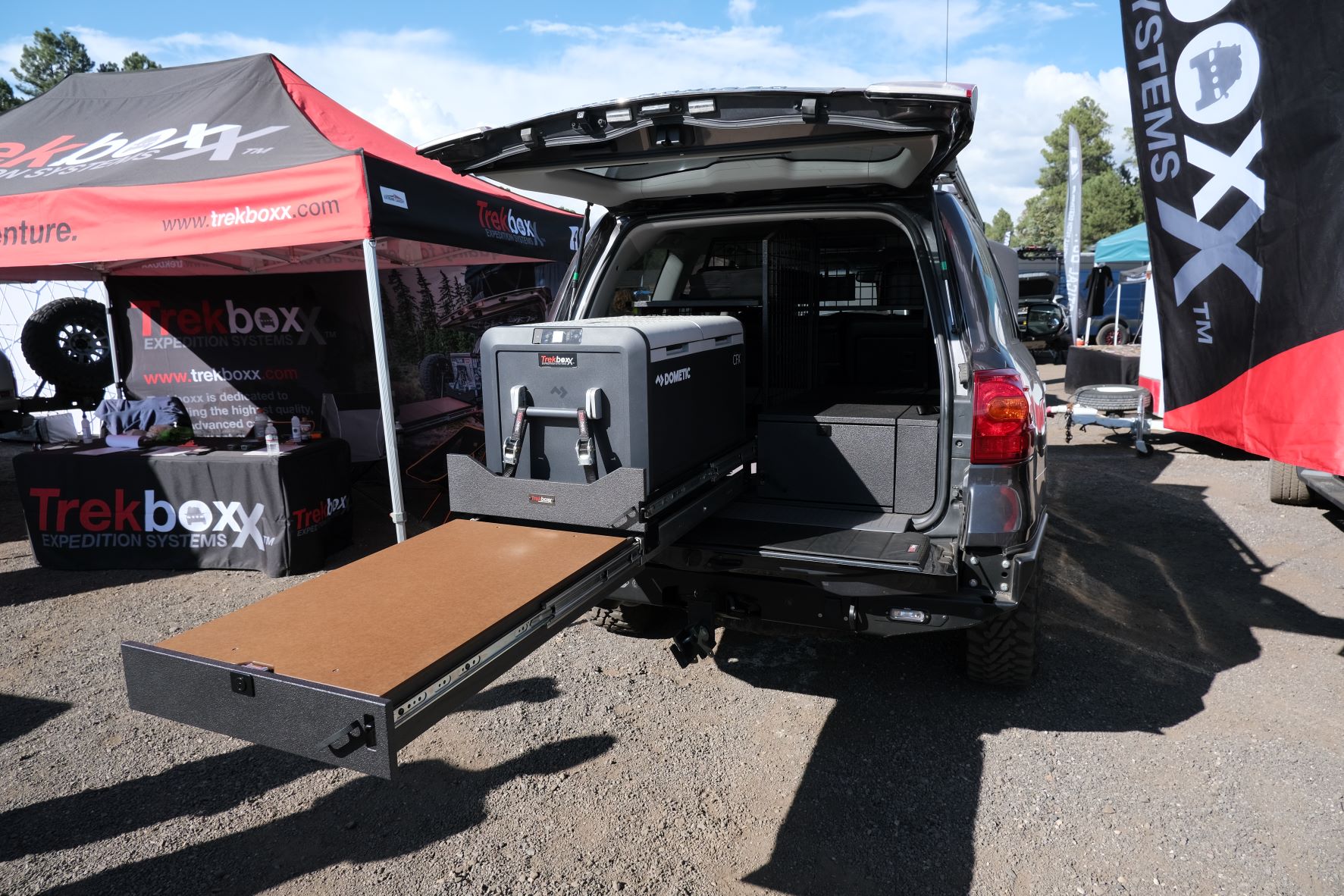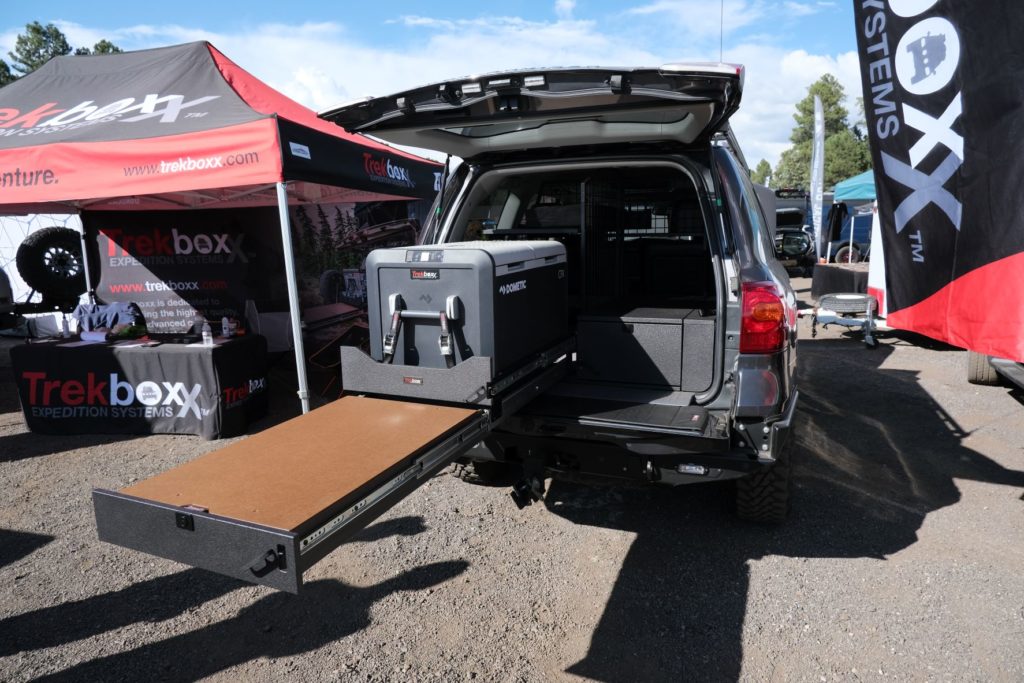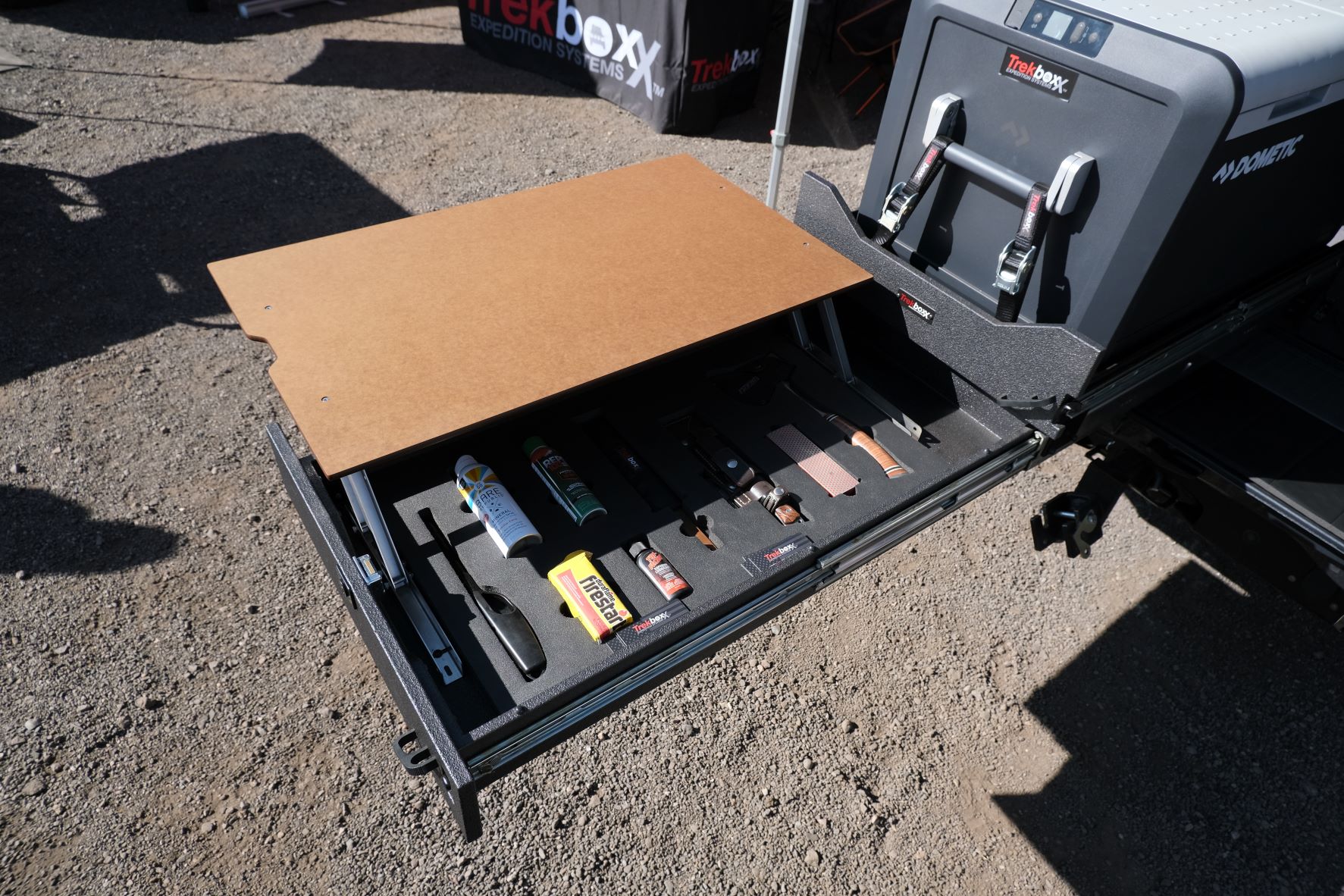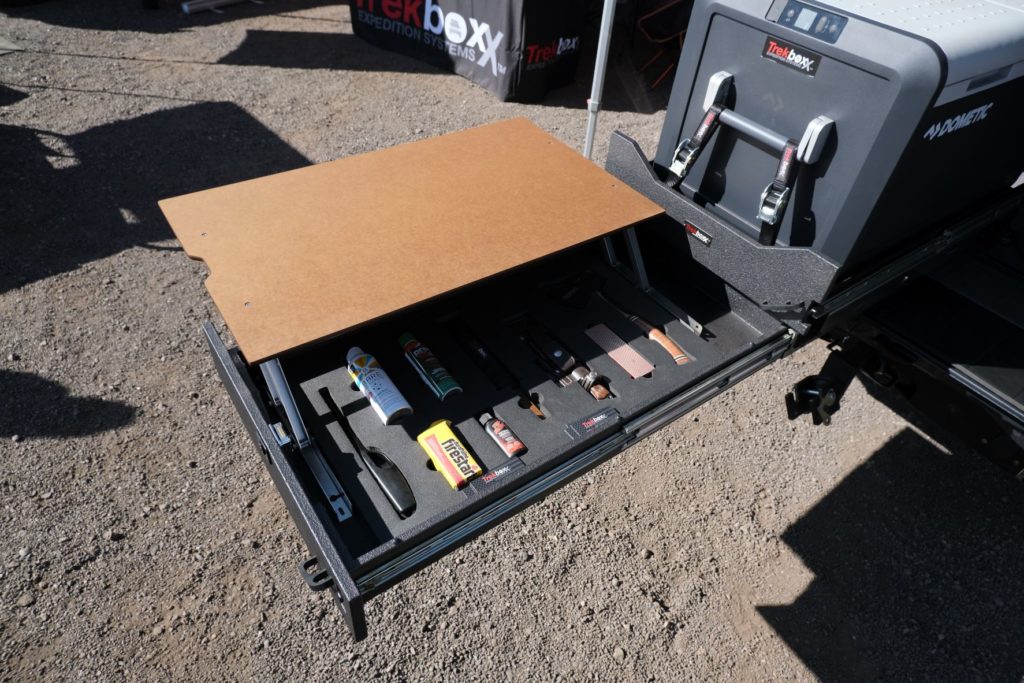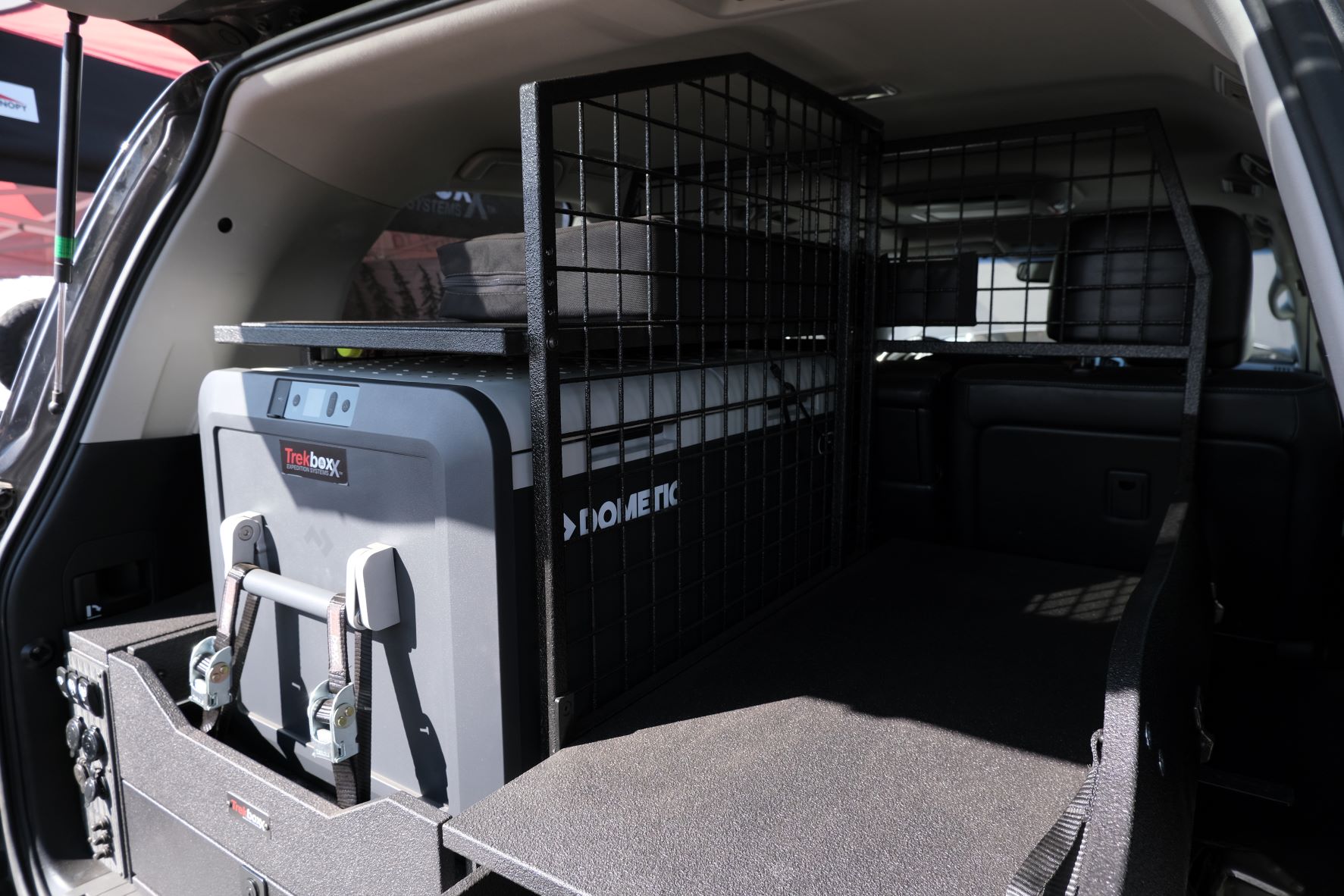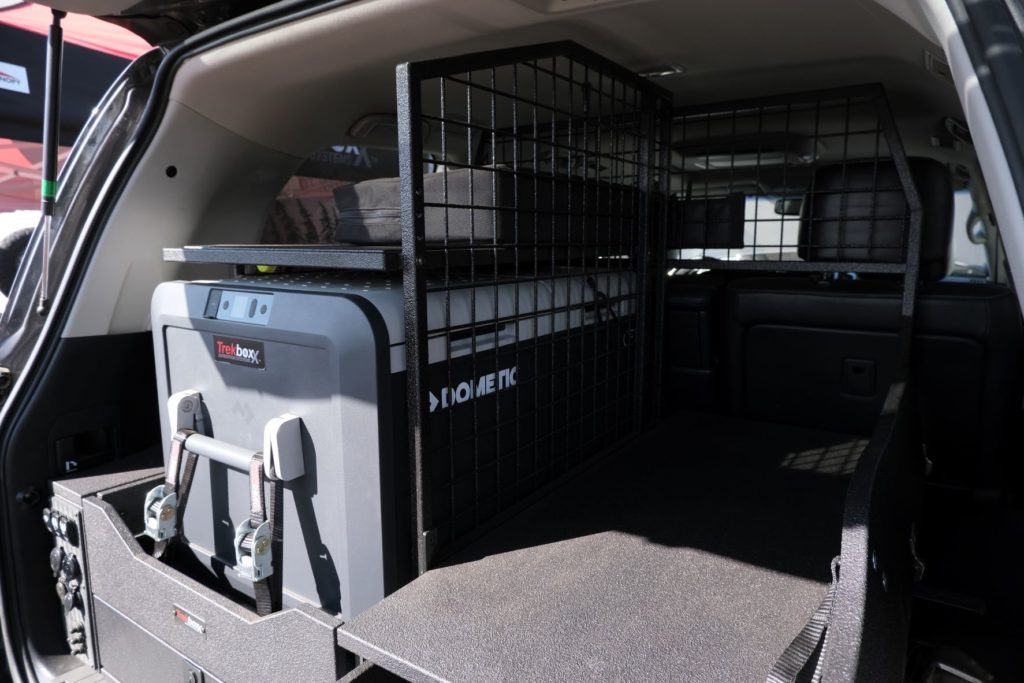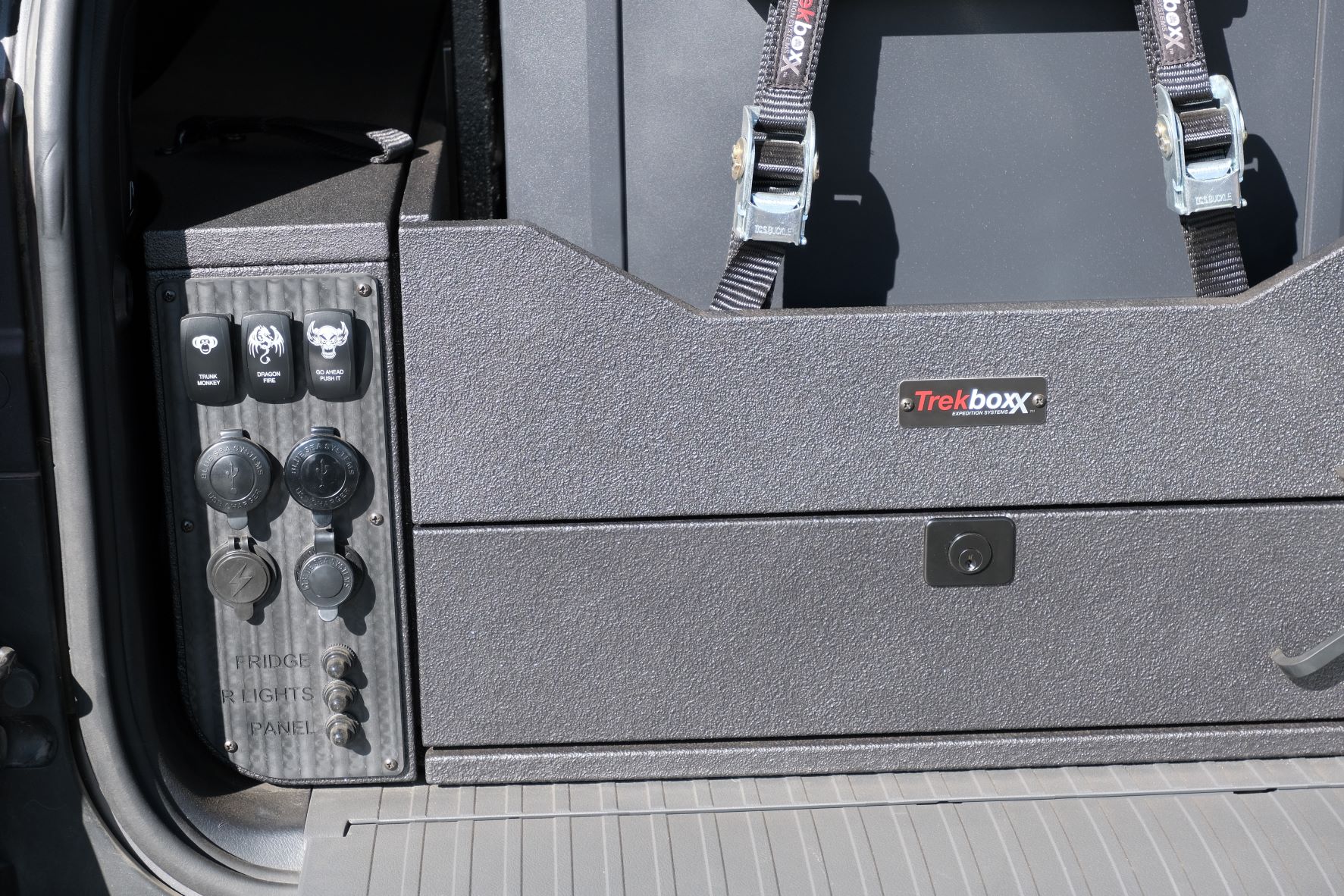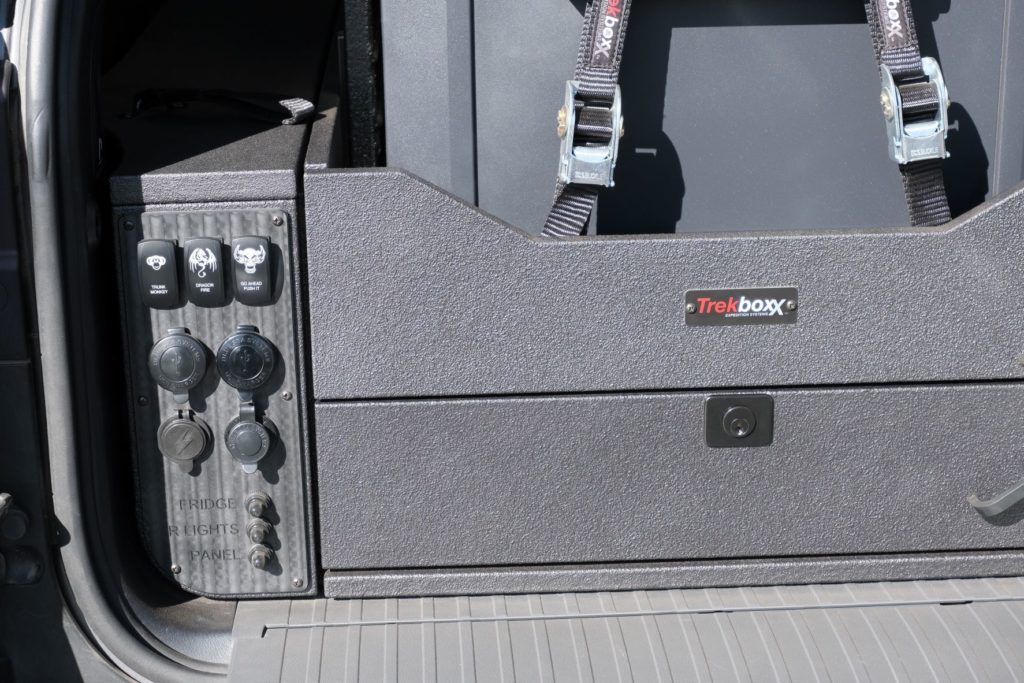 A truly squared away drawer system is something to behold, and the Trekboxx Expedition Systems is definitely squared away. Featured packed and modular, but with an overall clean design, Trekboxx products keep tools, camp gear, and a fridge on hand and ready to roll into action. They offer systems for 80, 100, and 200 series Landcruisers and several other Jeep and Toyota models.
Rev Tent from C6 Outdoors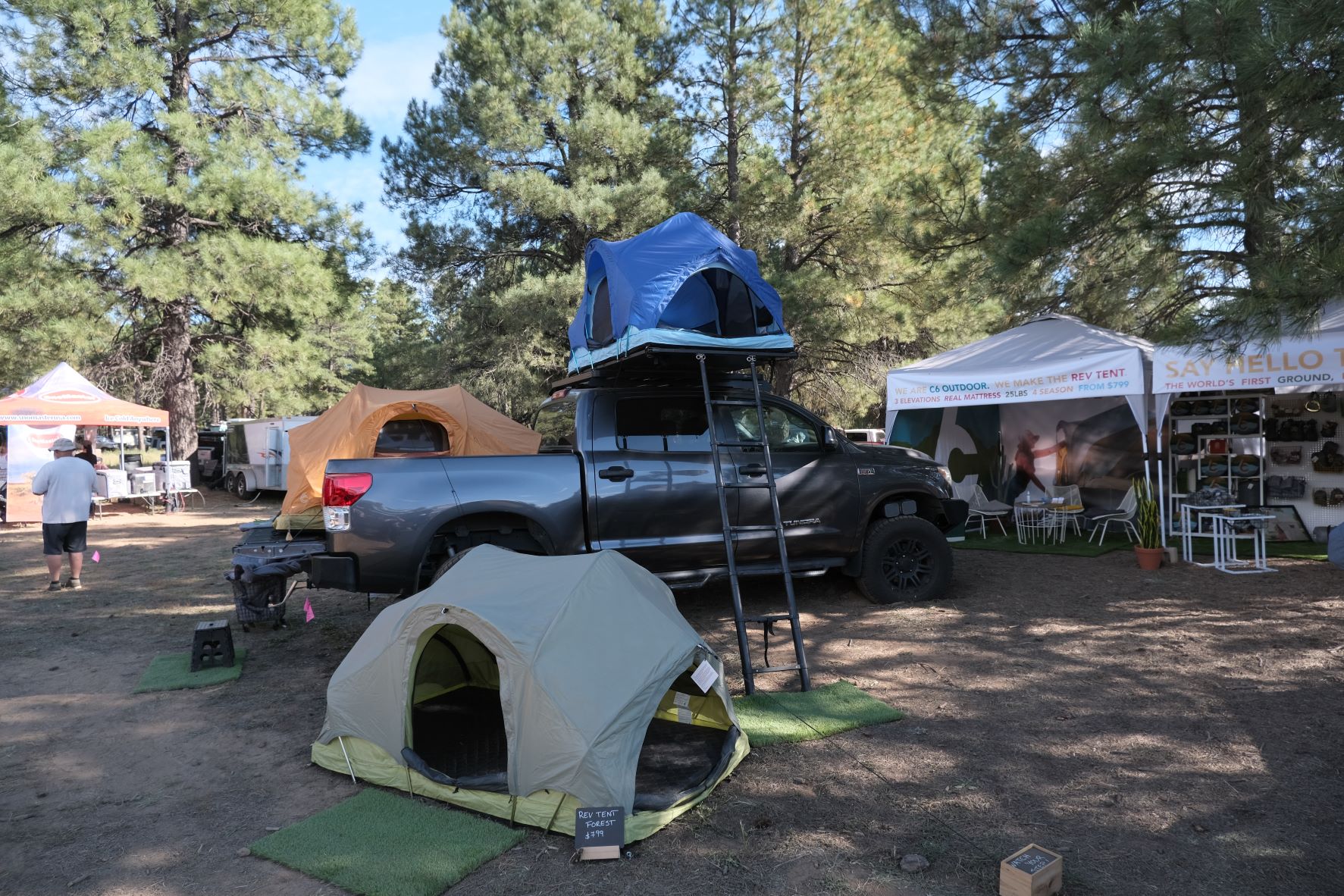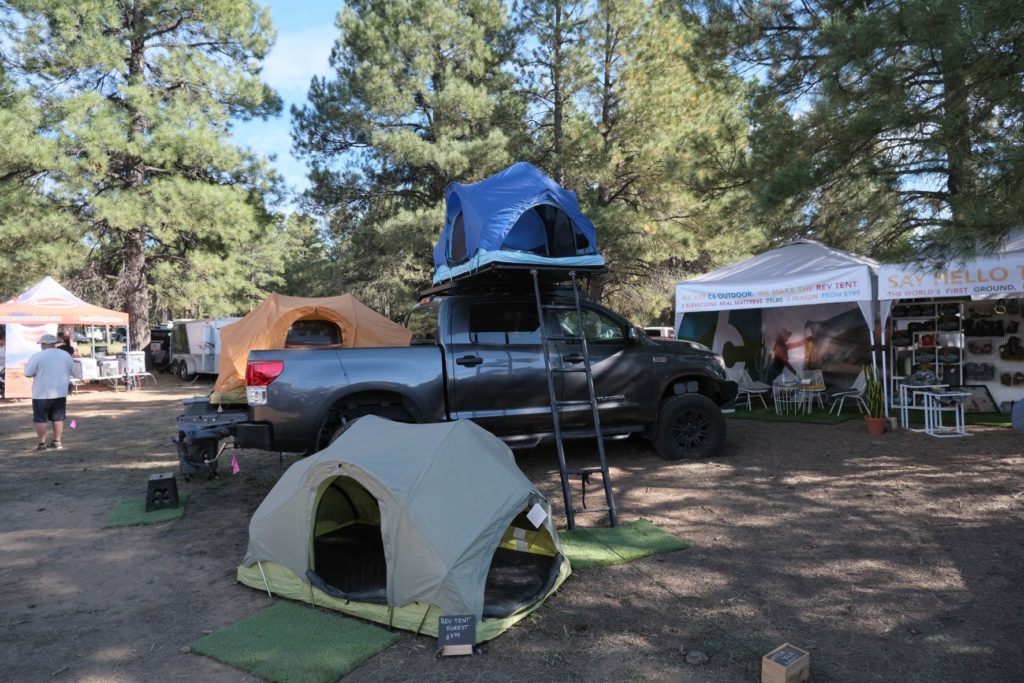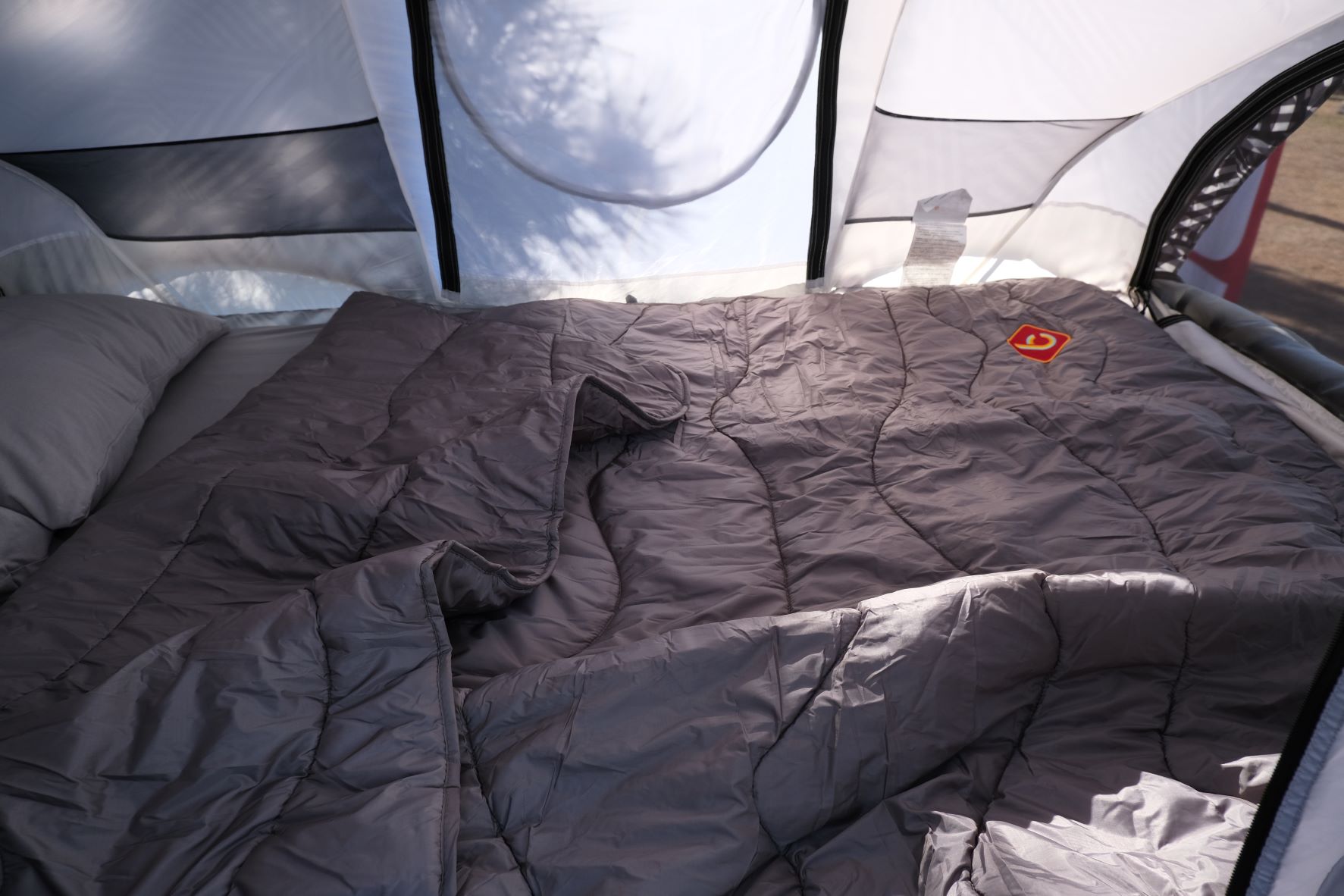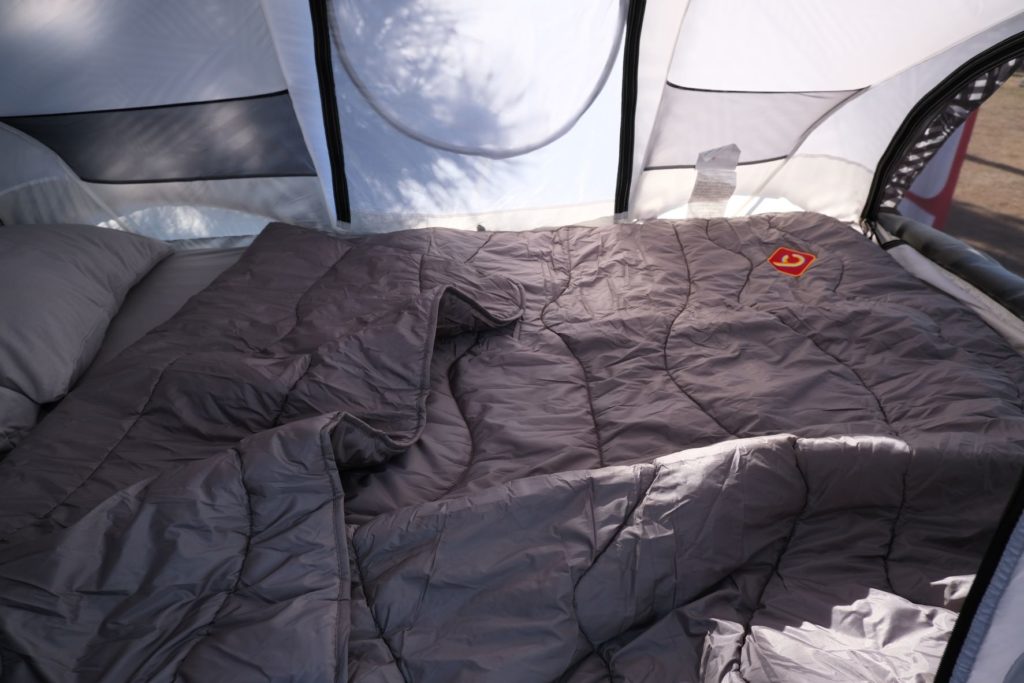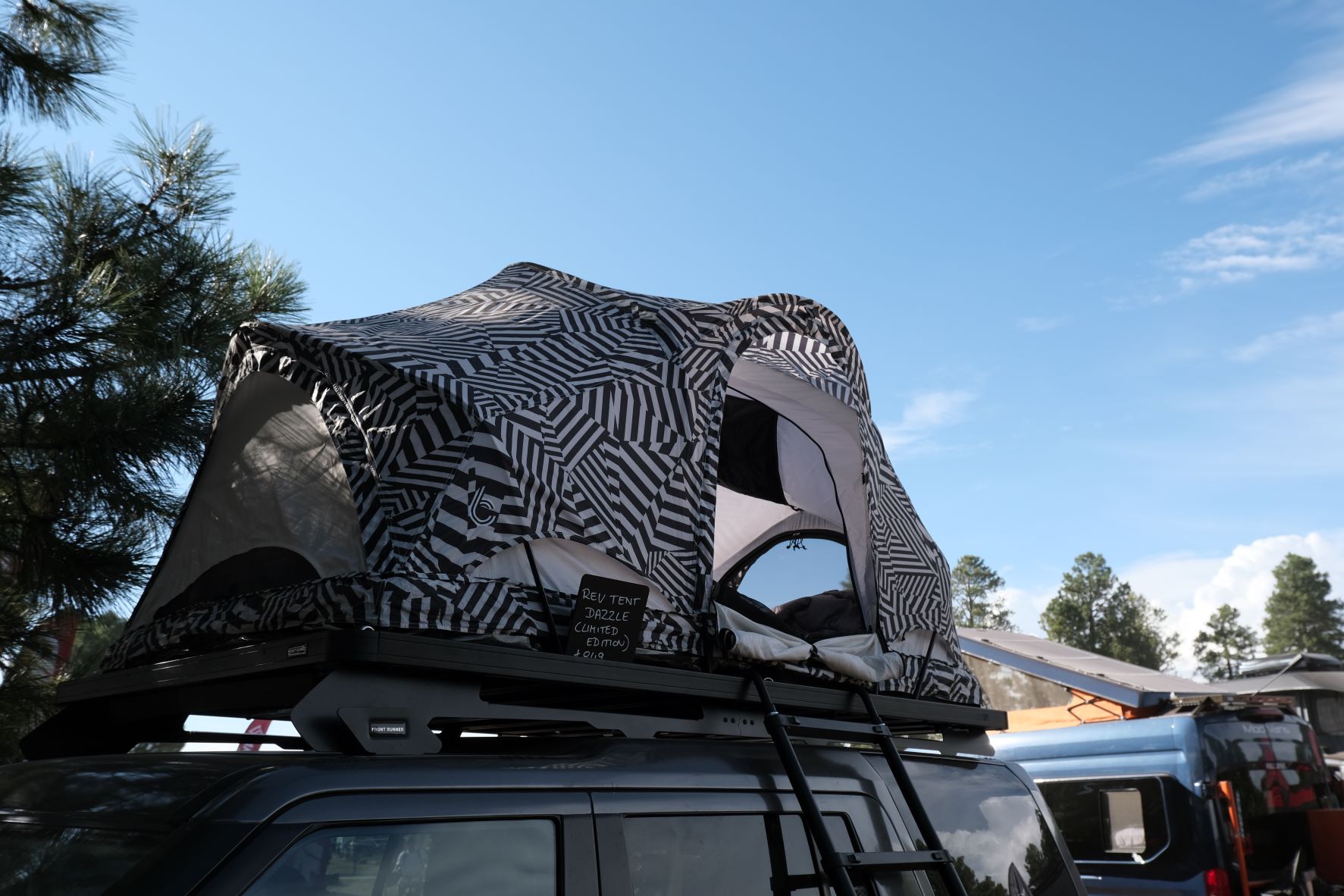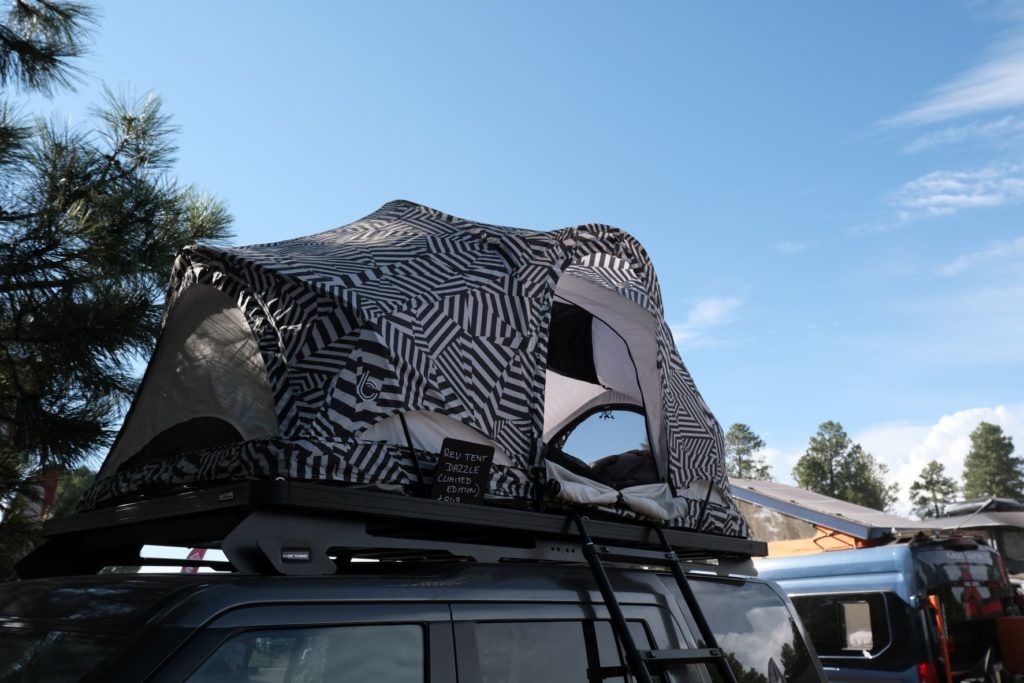 When is a rooftop tent, not a rooftop tent? In the case of the Rev Tent, it's whatever type of tent you want it to be. Weighing in at 25-lbs and featuring a quick setup, a 4-inch mattress, and plenty of flexibility of use Rev tent lets the end-user decide how to utilize the shelter. It's ready to use a ground tent out of the box, but it can also be used as a rooftop tent with platform roof racks or with the optional Rev Platform.
BX Cargo Cases from Pelican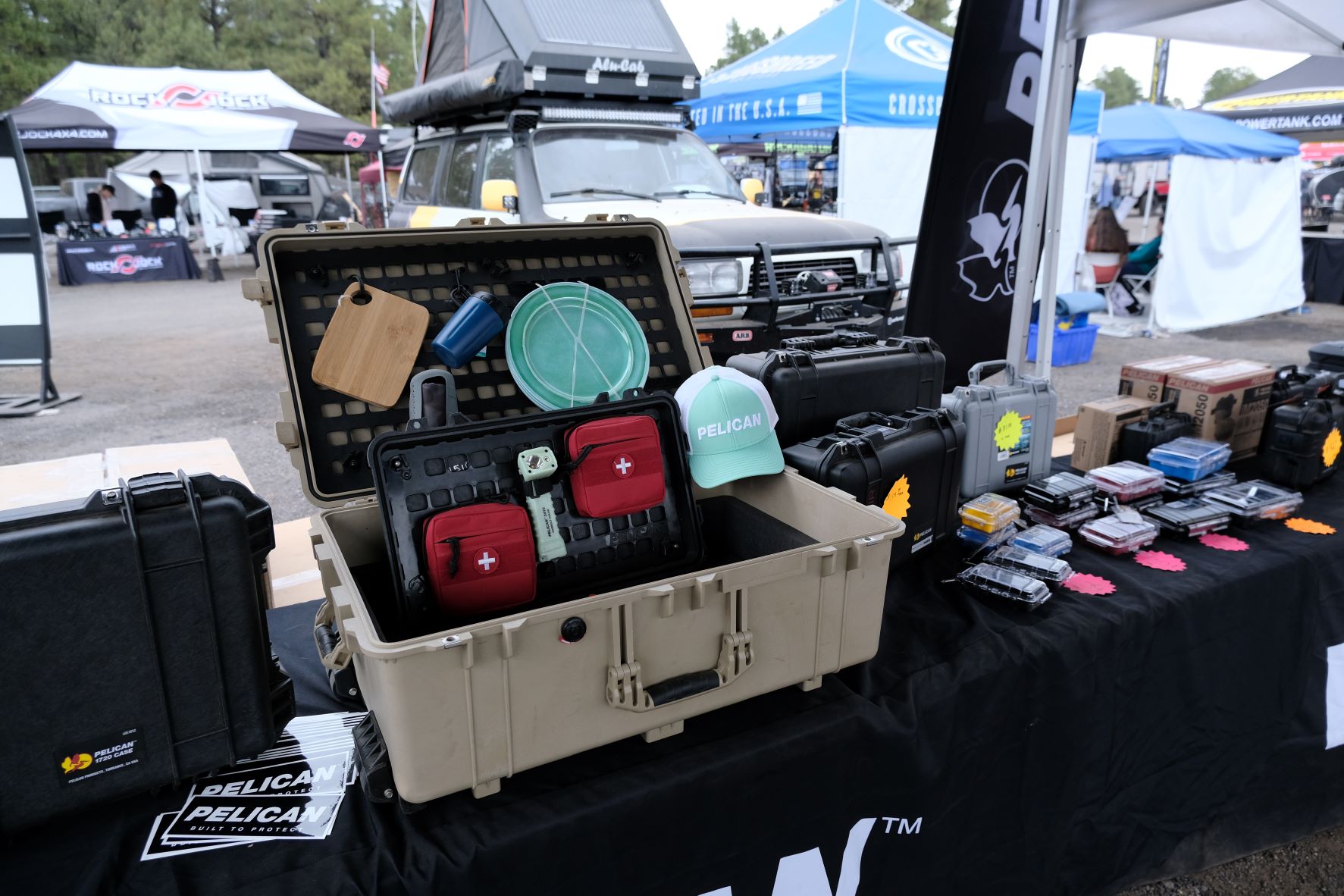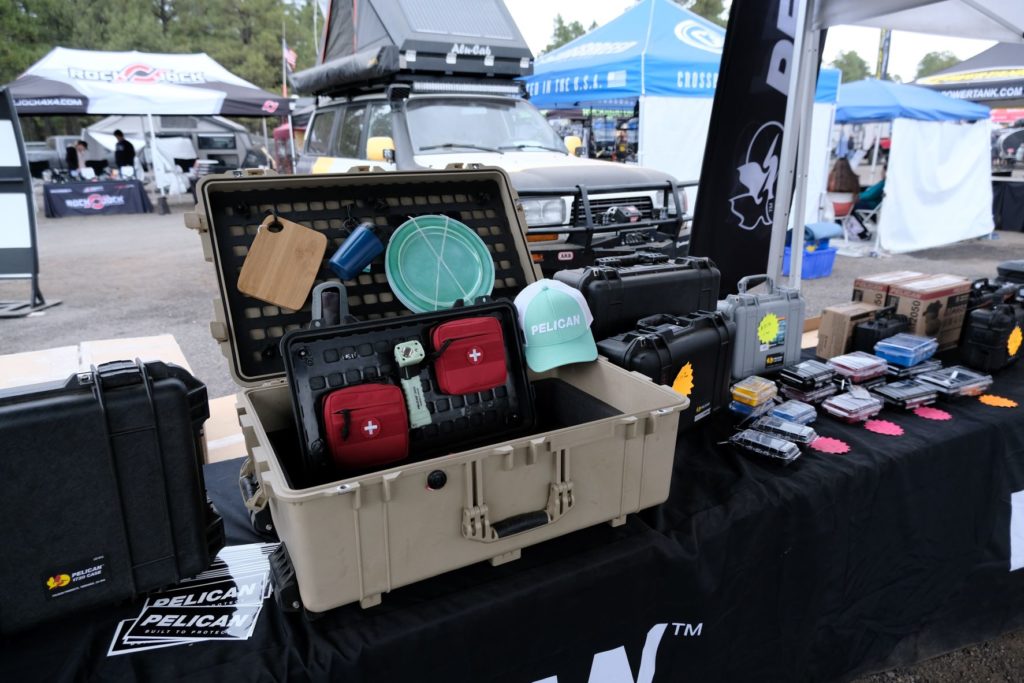 Keeping your gear organized and secure is paramount on the trail, and the BX series of cases from Pelican is an excellent option for doing just that. With eight sizes and numerous mounting accessories, Pelican offers a solution for just about every storage problem. The BX series utilizes saddle mounts, or they can be paired with a number of popular roof rack platforms. In addition, they feature heavy-duty lay-flat handles, tie-down plates, E-coated steel latches, and roto-molded construction. Just like other Pelican products, the BX series is built to withstand the elements. They are tested to Mil-Spec 810G to protect against 70 mph wind-blown rain and dust.
Water Cells from Sea to Summit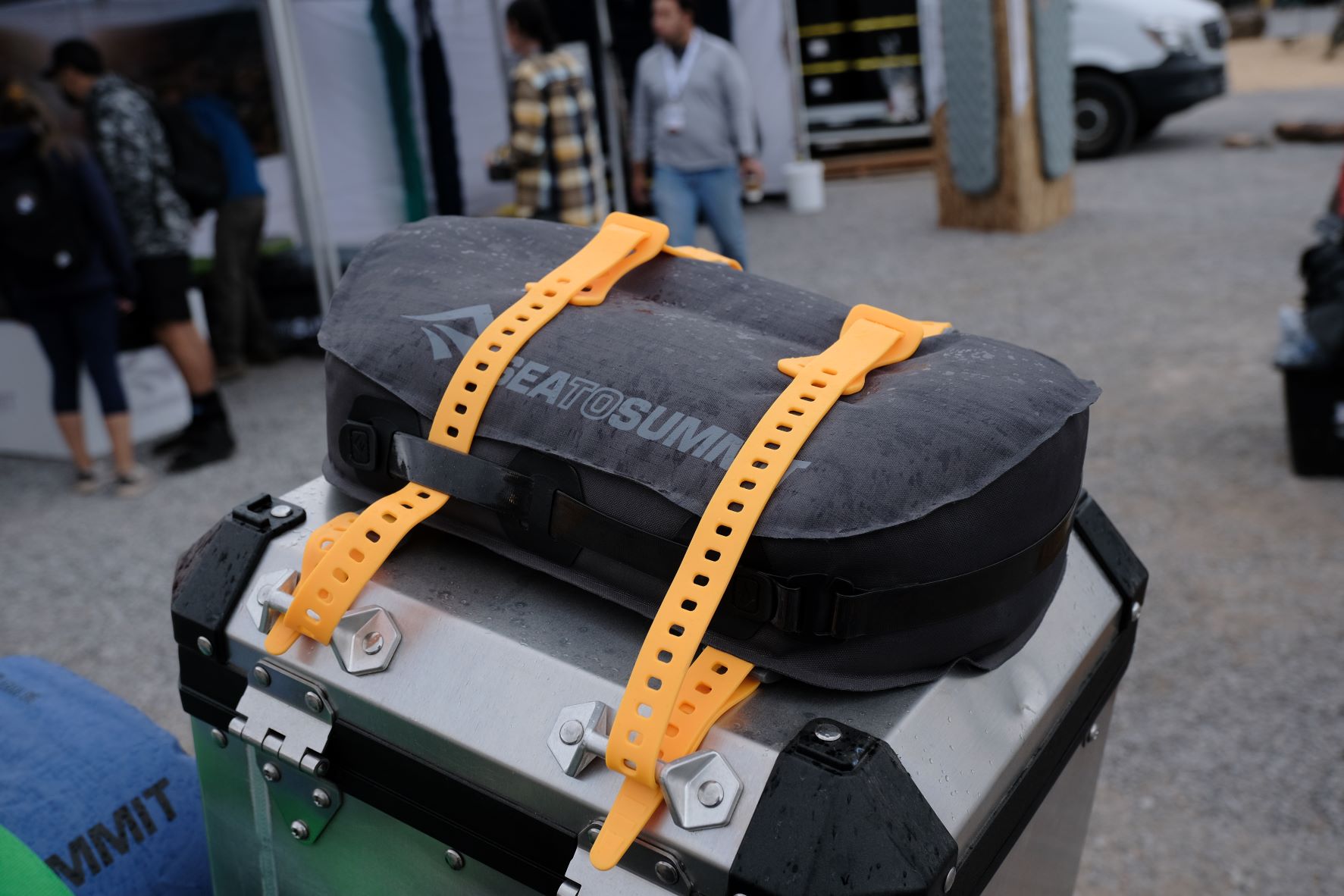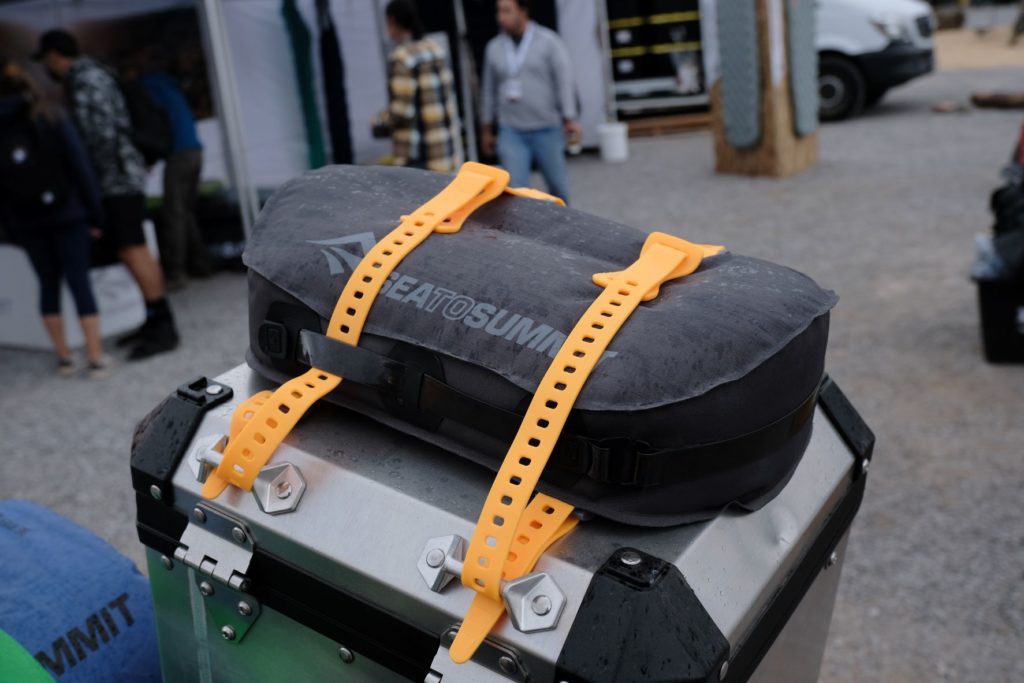 The Sea to Summit Water Cell series bridges the gap between water bottles, hydration bladders, and even jerry cans. Available in four sizes ranging from four to twenty liters, you can pack enough water for a dry day hike or a weekend overland trip into the backcountry. The RF-welded TPU construction is BPA and PVC-free and includes 3D baffles. The welded handle makes pouring and filling the water cell a breeze, and it can be used to hang or lash the reservoir.
Hydralift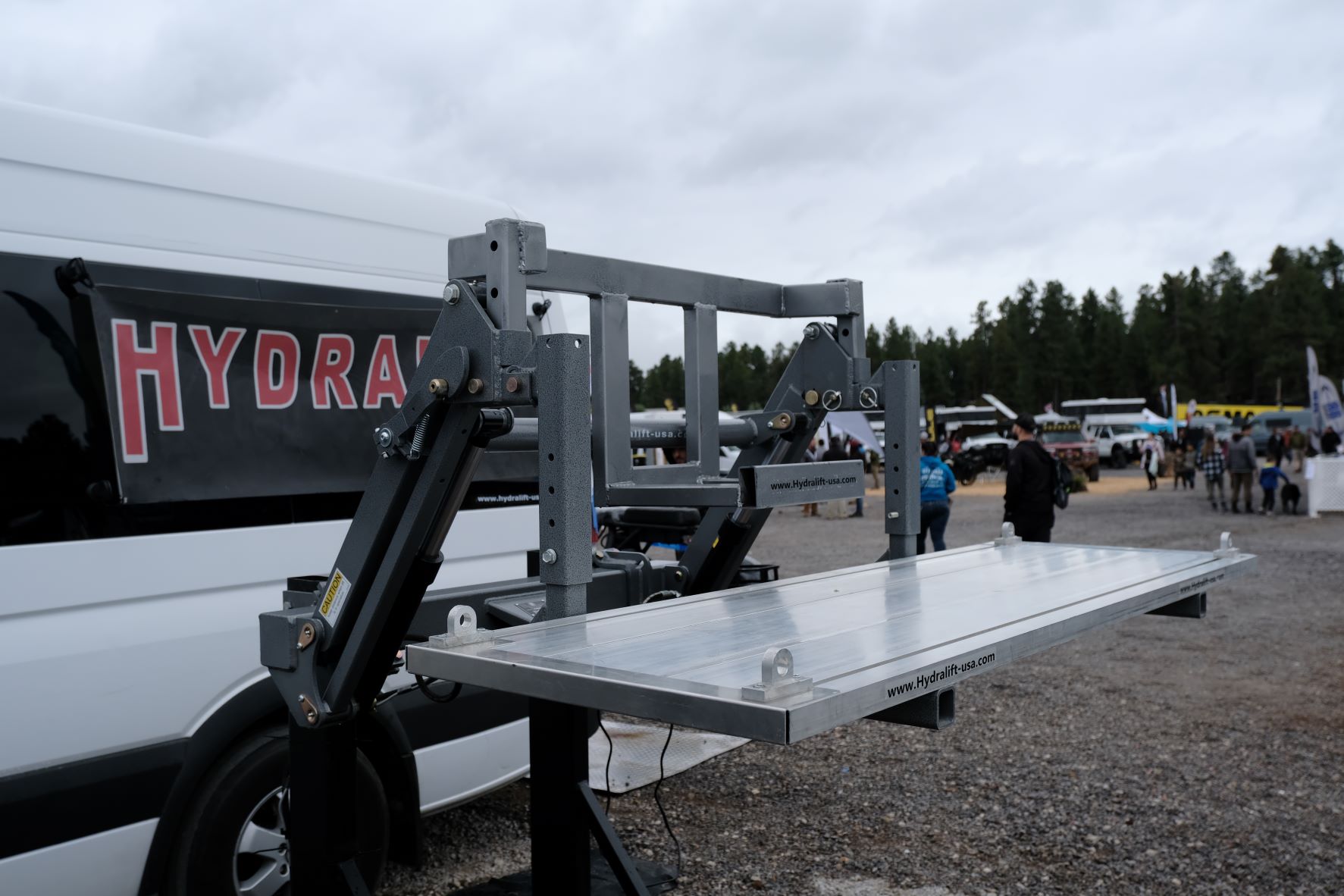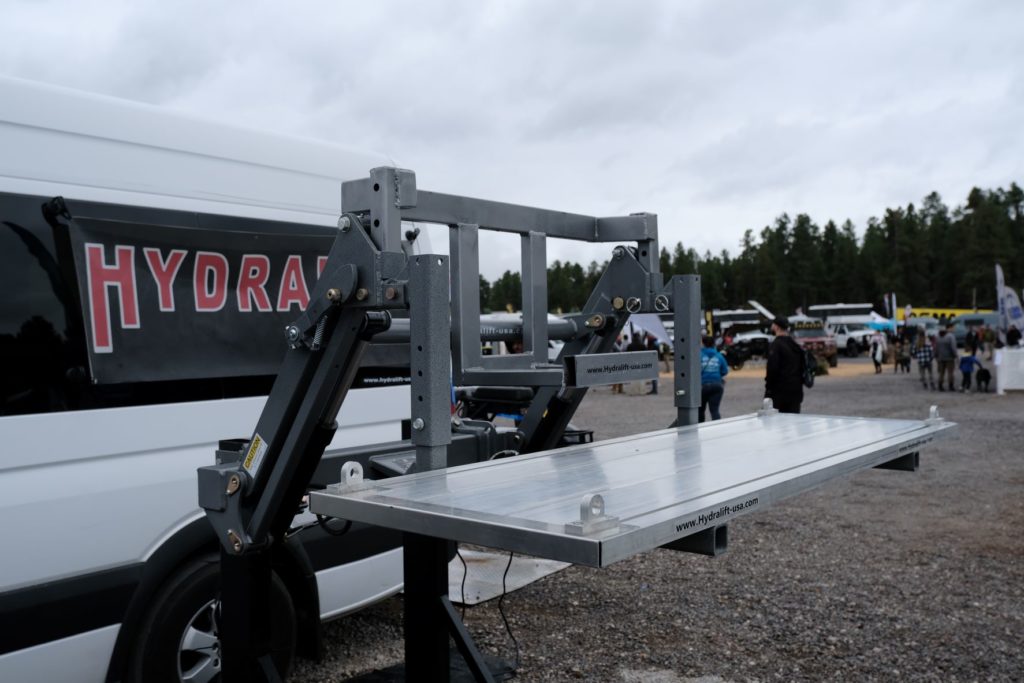 Sometimes you see a product, and without knowing the details, it's evident that it's built to last and do its job no matter what. That was exactly the case with the Hydralift booth. With several lifts suited for every class of motorhome, vans, or trucks, the Hydralift allows travelers to easily and securely haul their motorcycle, or two, on the back of their rig. The 500 Series, in particular, is designed for the Sprinter and similar vans and can be mounted with standard hand tools and zero welding or metal fabrication. With a 500-lb. weight capacity and a built-in towing receiver, you can easily load two small motorcycles on the back and be ready for exploration on two wheels or four.
67 Designs Device Holders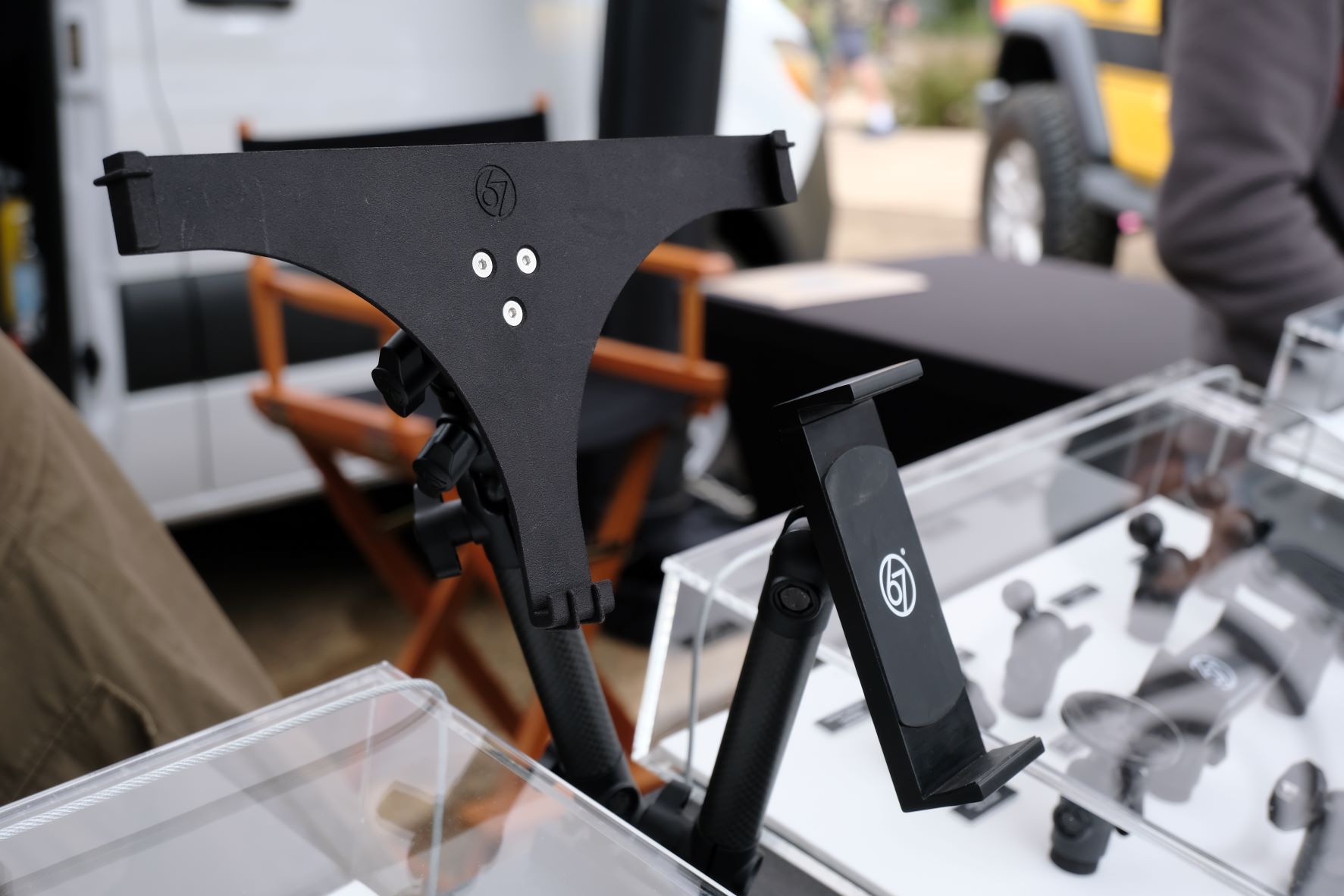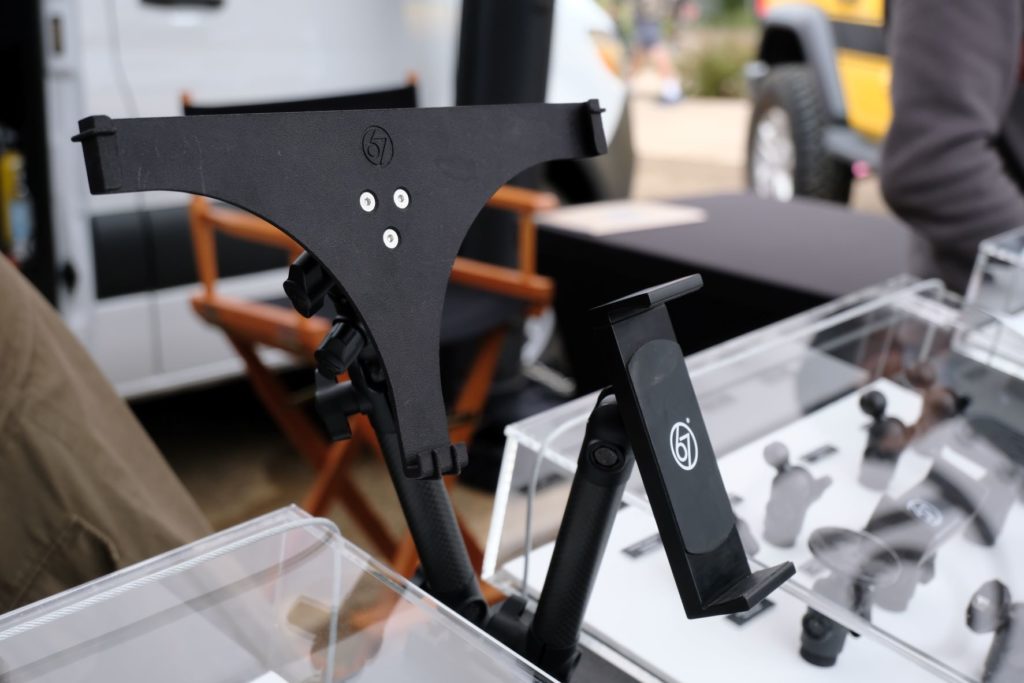 Most overlanders have a device that they use to navigate, stay in touch on the trail, or to capture the action. Regardless if it's a camera, tablet, phone, or satellite communicator, 67 Designs probably builds a holder for that device. Not only are their designs secure and high quality, but they also pair with a variety of common mounting options. 67 Designs strives to produce the highest quality designs that are produced in the USA and paired with responsive customer service.
Alu-Cabin from Alu-Cab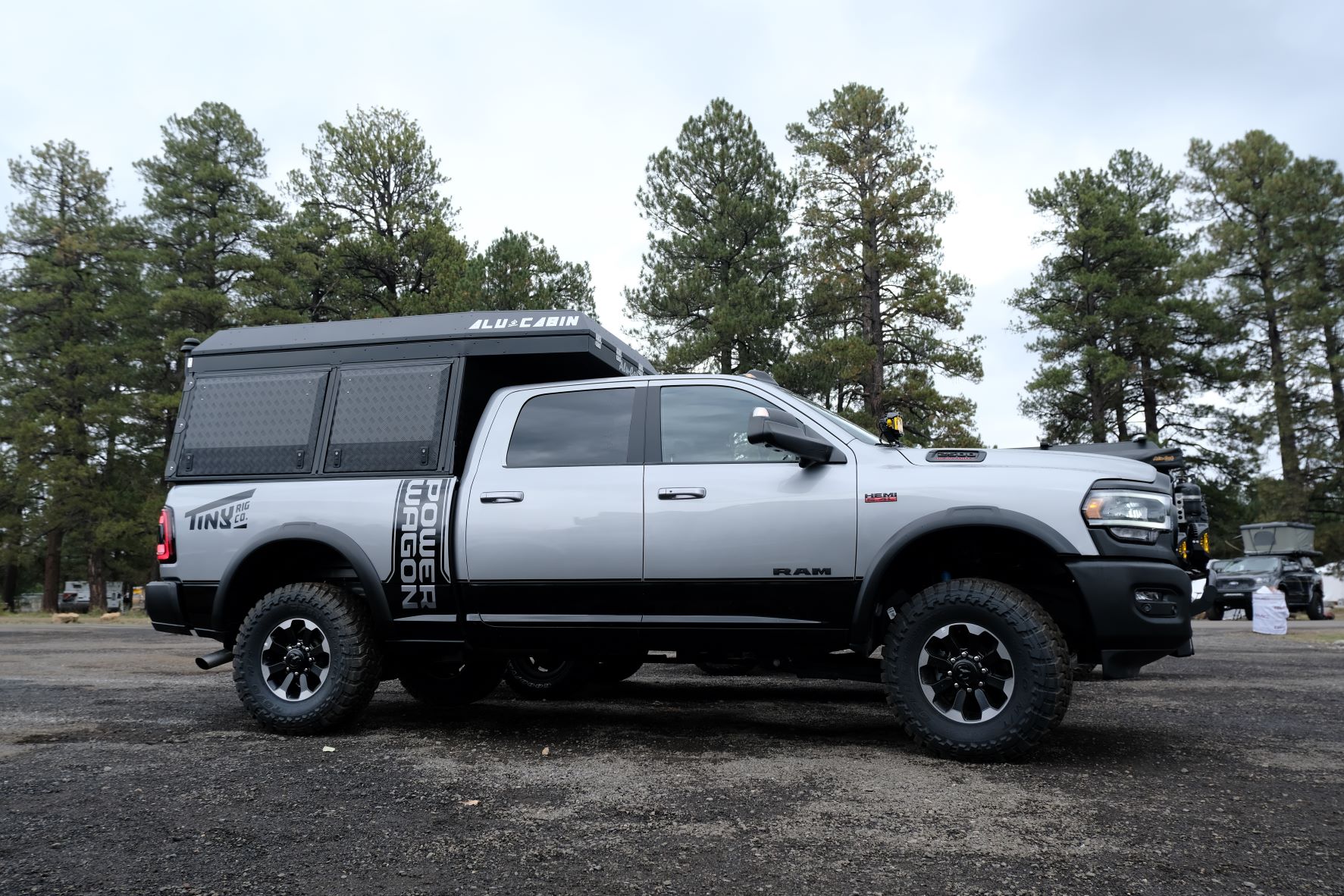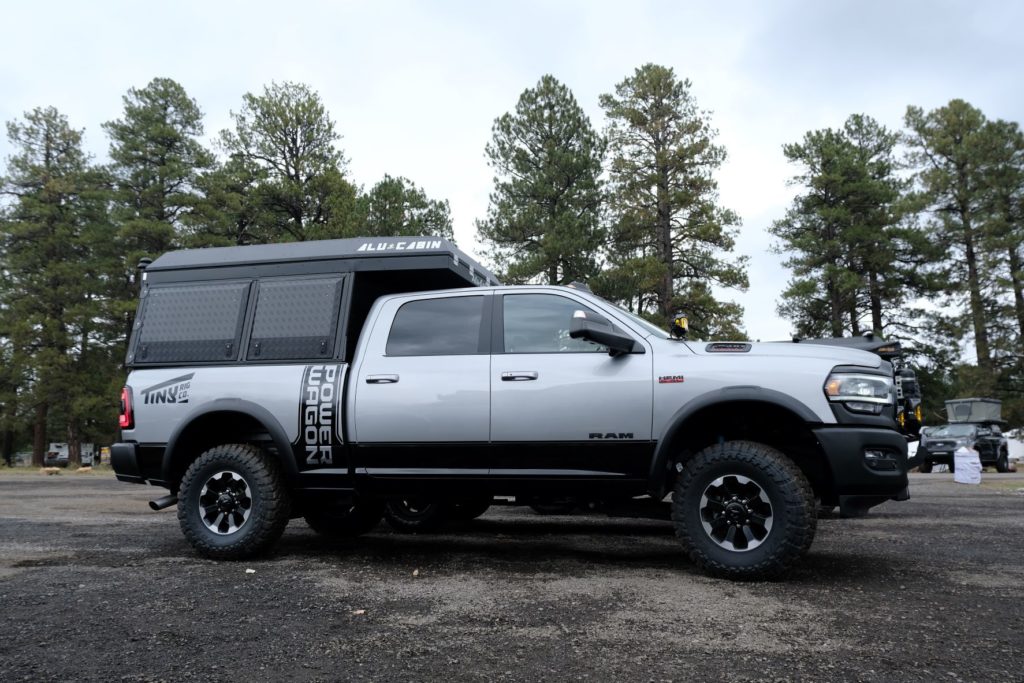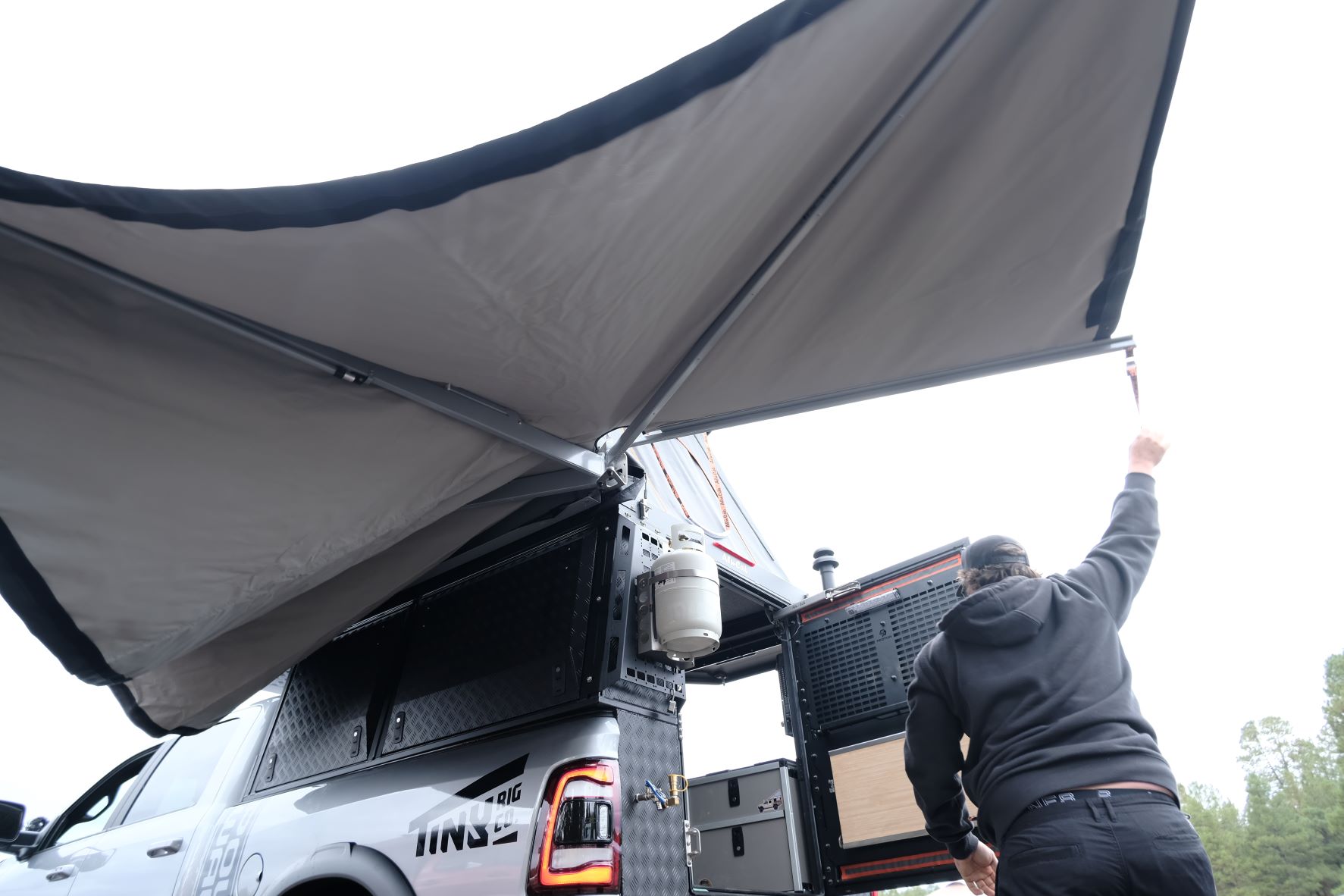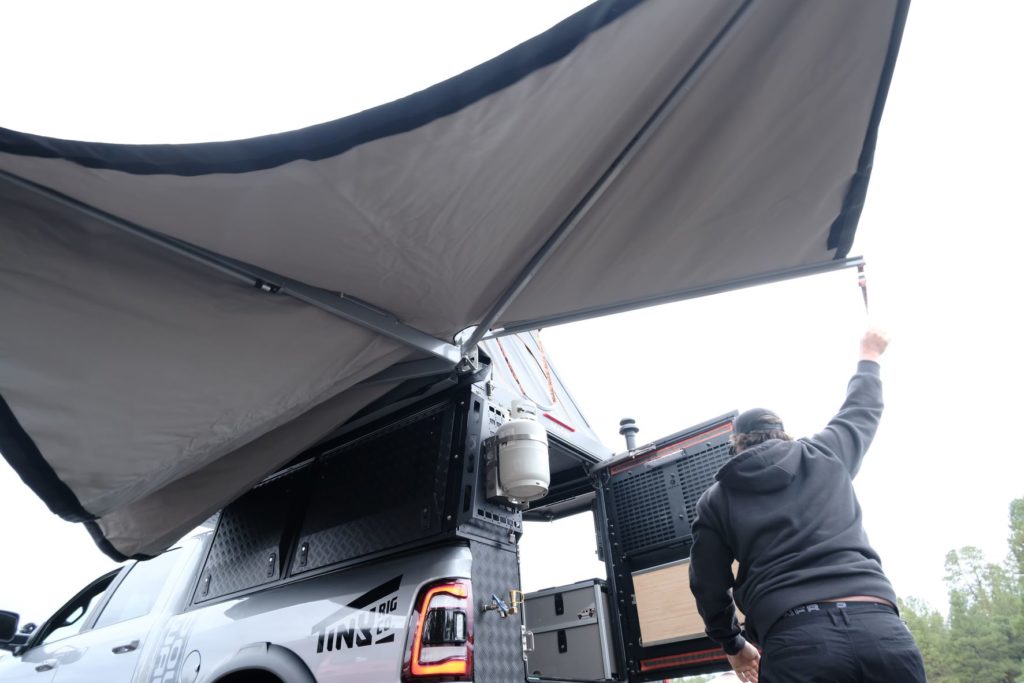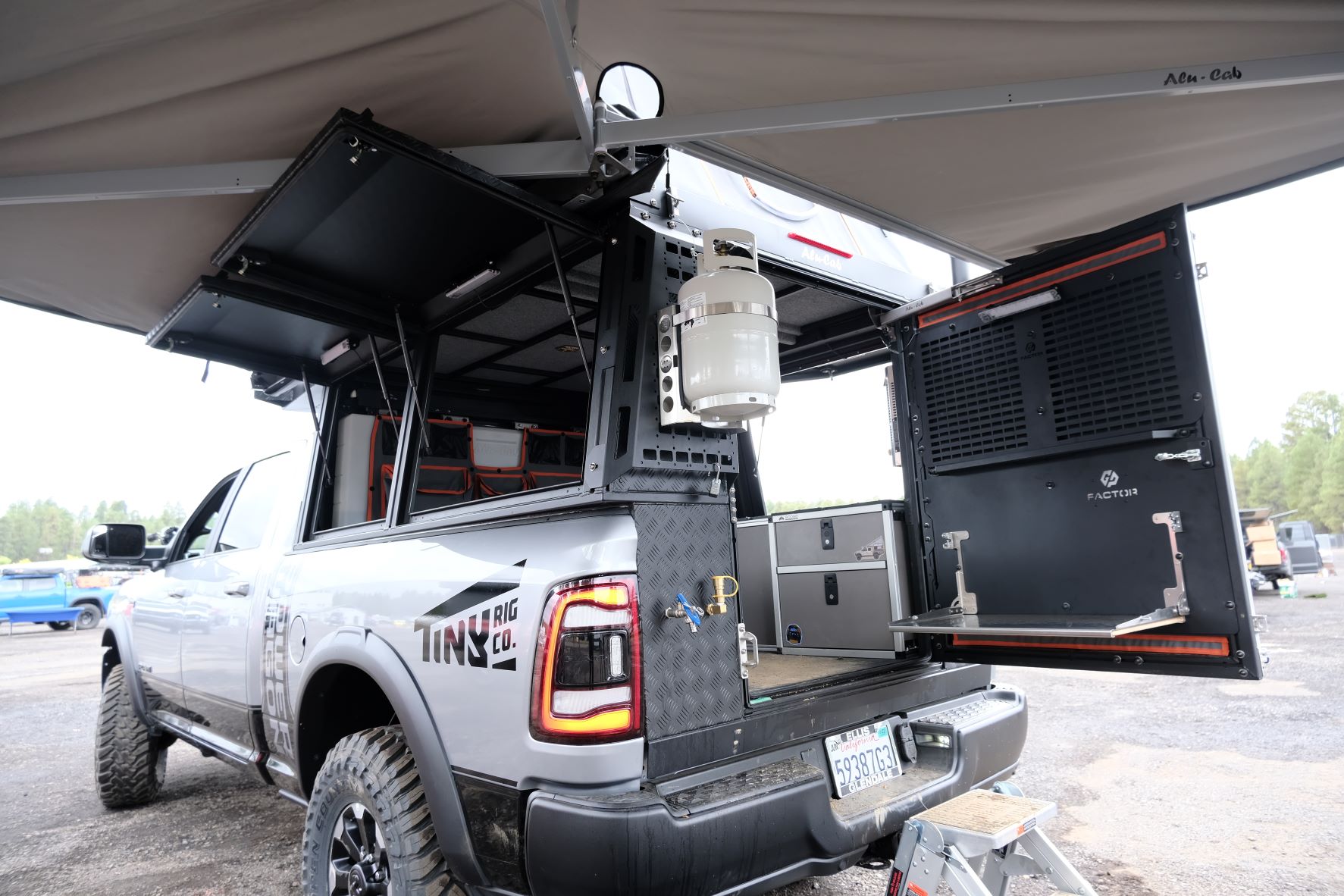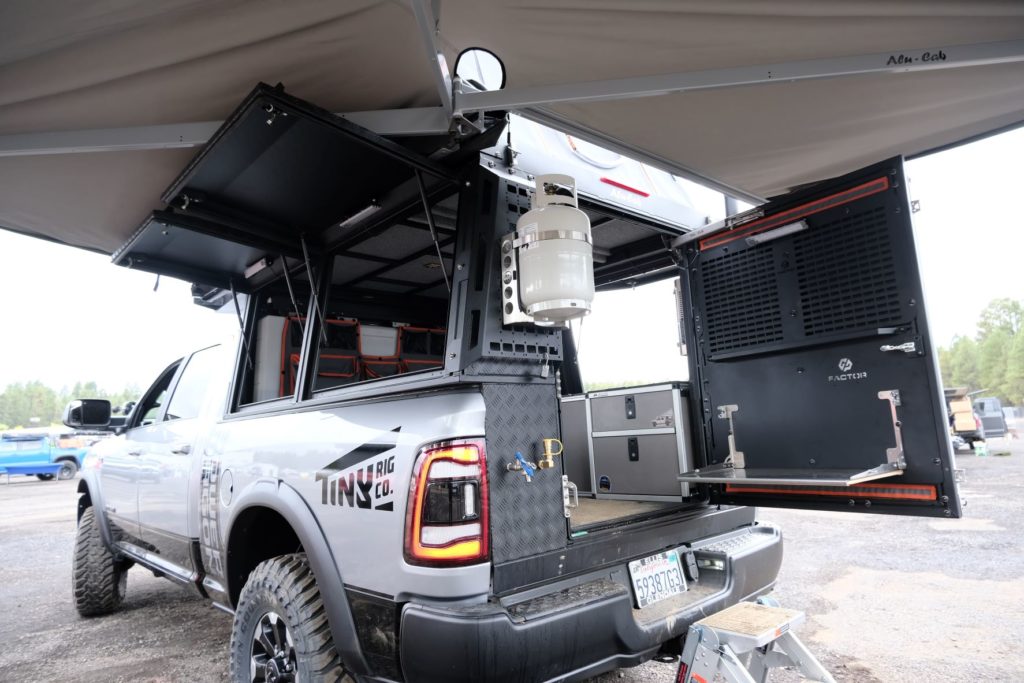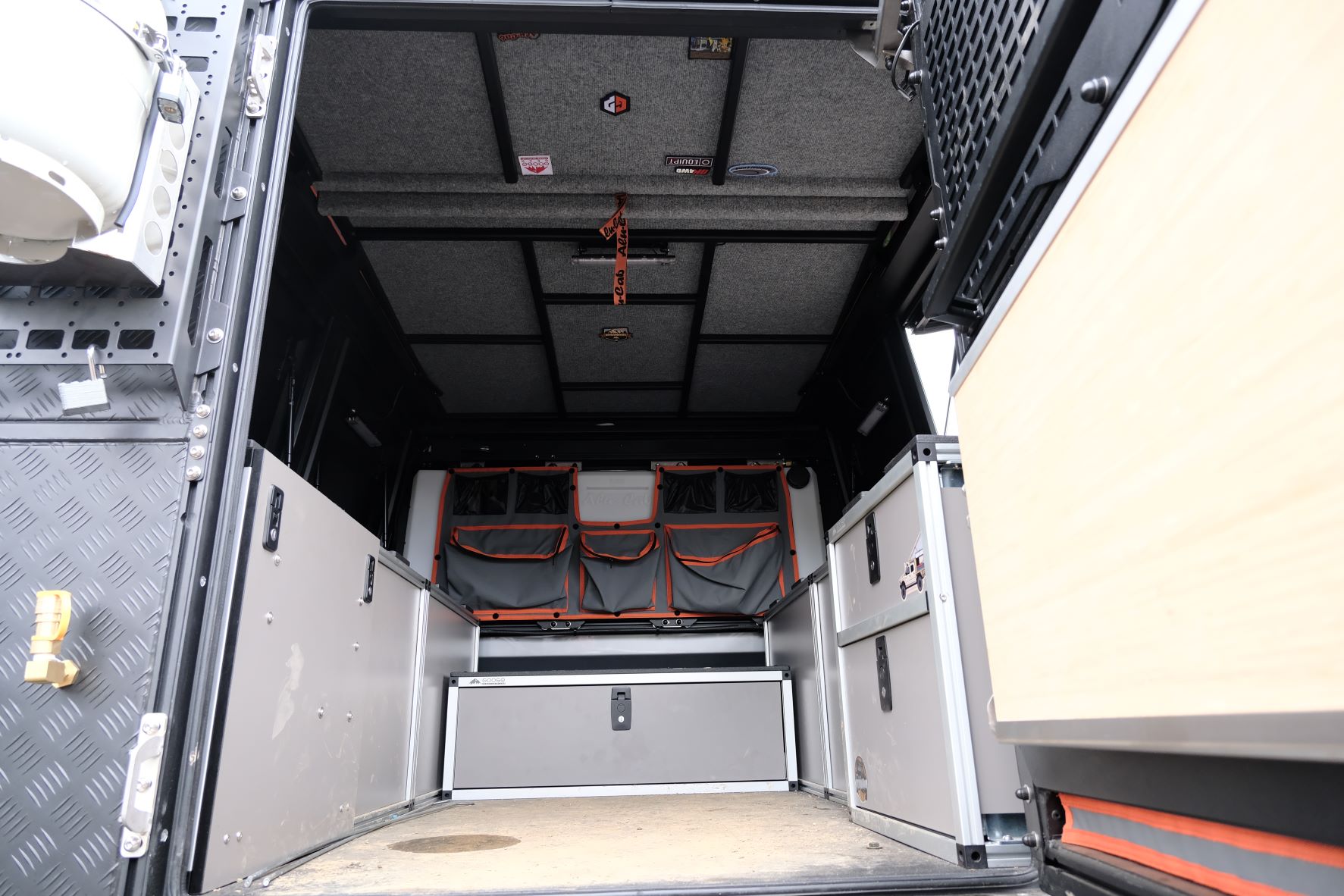 The brand new Alu-Cabin from Alu-Cab made its debut at Overland Expo West. This updated Canopy Camper has the same lightweight and robust construction that's present across other Alu-Cab products and fits full-sized trucks with either 5.5 or 6.5-ft beds. It's jammed packed with smart features, including a vertical door that replaces the tailgate and eliminates dust entering the camper, a flip-away bed that allows for ample headroom, and dual-layer canvas to keep the elements at bay. The interior offers plenty of useable space and options for customizing the build-out.