If you're reading this article, I would guess that you spend most of your time riding full-sized motorcycles with lots of CCs, plenty of HP, and ample carrying capacity. Perhaps, despite your penchant for big-bore adventure bikes, you may just have a soft spot in your heart for tiny, ridiculous motorcycles as well. And if you don't, for whatever ungodly reason, you need to check out the Adventurists and have your mind changed immediately.
The Adventurists began in 2003 with an event called the Mongol Rally that involved driving haggard, sub-1000cc jalopies from the UK to Mongolia in the name of pure adventure. The popularity and ridiculousness of the Mongol Rally spurred the Adventurists to create other nonsensical events such as the Rickshaw Run (1000s of miles in a rickshaw? Count me in!) and the Monkey Run (ditto, but on a miniature motorcycle!).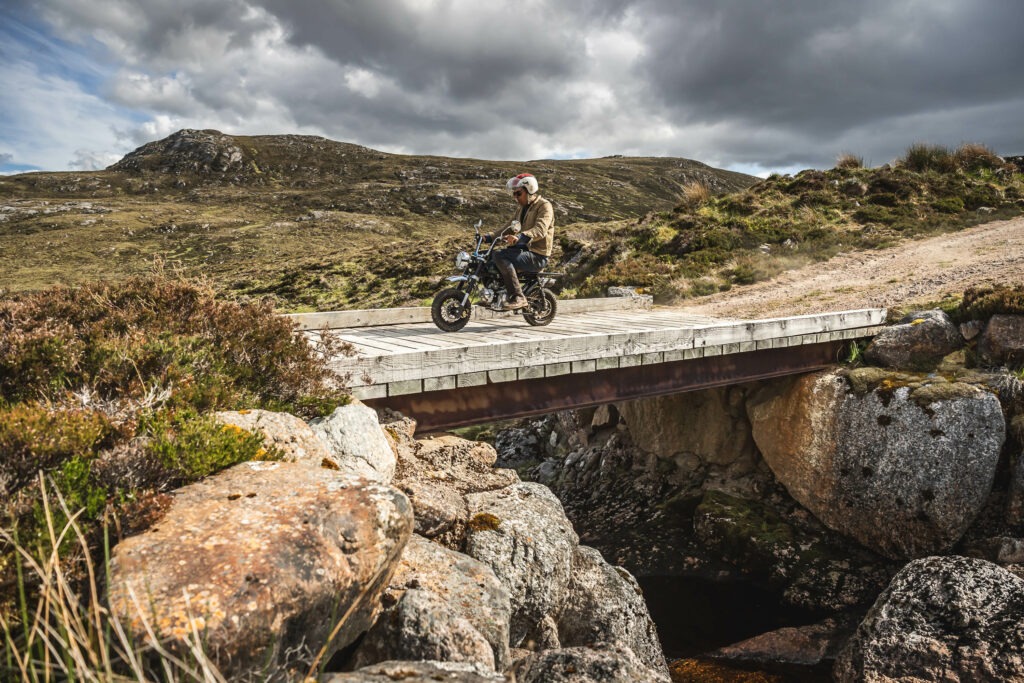 With so many rowdy events under their belt, the logical next step for the Adventurists was to start building their own motorcycles. They teamed up with the folks at Gilo Industries, known for their innovation with flying cars and motorized surfboards, to create the Venturo, a miniature, adventure-packed motorcycle.
The Venturo is a 150 pound mini-moto sporting either a 50 or 125 cubic centimeter engine. The Venturo promises adventure-ready features such as the "ultimate rear rack of mirth, uprated suspension, stiffened foot pegs, and stainless steel exhaust of great subtlety." What more could you ask for in a bike with a whopping 1.5 gallon tank and no electric starter?
Wait, did I mention that it also flies?
If you're interested in this sort of nonsense and mayhem, you can register interested on the Venturo website, where you can also learn about the Venturo's ability to fly and the upcoming electric version. But you can't just walk into a local dealership and take home a Venturo, that would be too simple. According to the website, "once you buy your stead you can't just pick it up from a showroom. You have to come and get it. From somewhere ridiculous."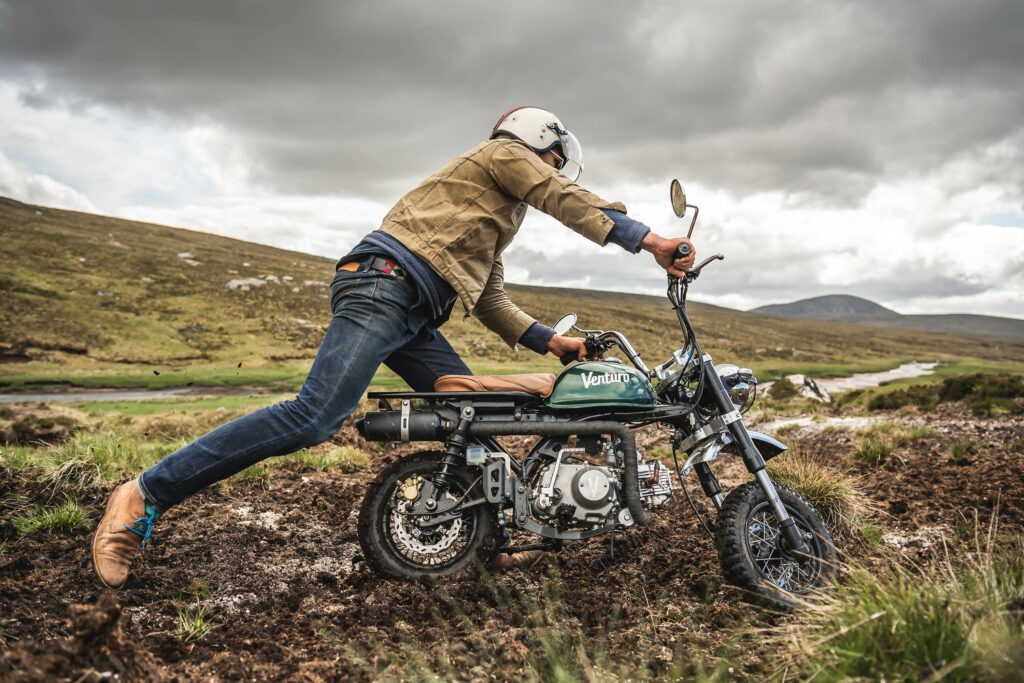 In our world of big, capable motorcycles, it might seem counterintuitive to consider a tiny bike, but the Venturo promises a giant adventure in a tiny package. These days an honest adventure is often hard to come by and I can't think of anything more delightful and adventure-worthy than a chance to fetch an impractical miniature motorcycle from a wildly inconvenient location.