Earlier this week Ford unveiled the Bronco DR, a stripped down, hardcore desert racer with more than 400 horsepower and crazy suspension travel. It is targeted at those who want to drive off the dealer lot straight to the starting line of the Baja 1000.
If this sounds like your cup of tea, get ready to pony up more than $200,000. Then get in line. That's because only 50 units will be produced for the 2023 model year.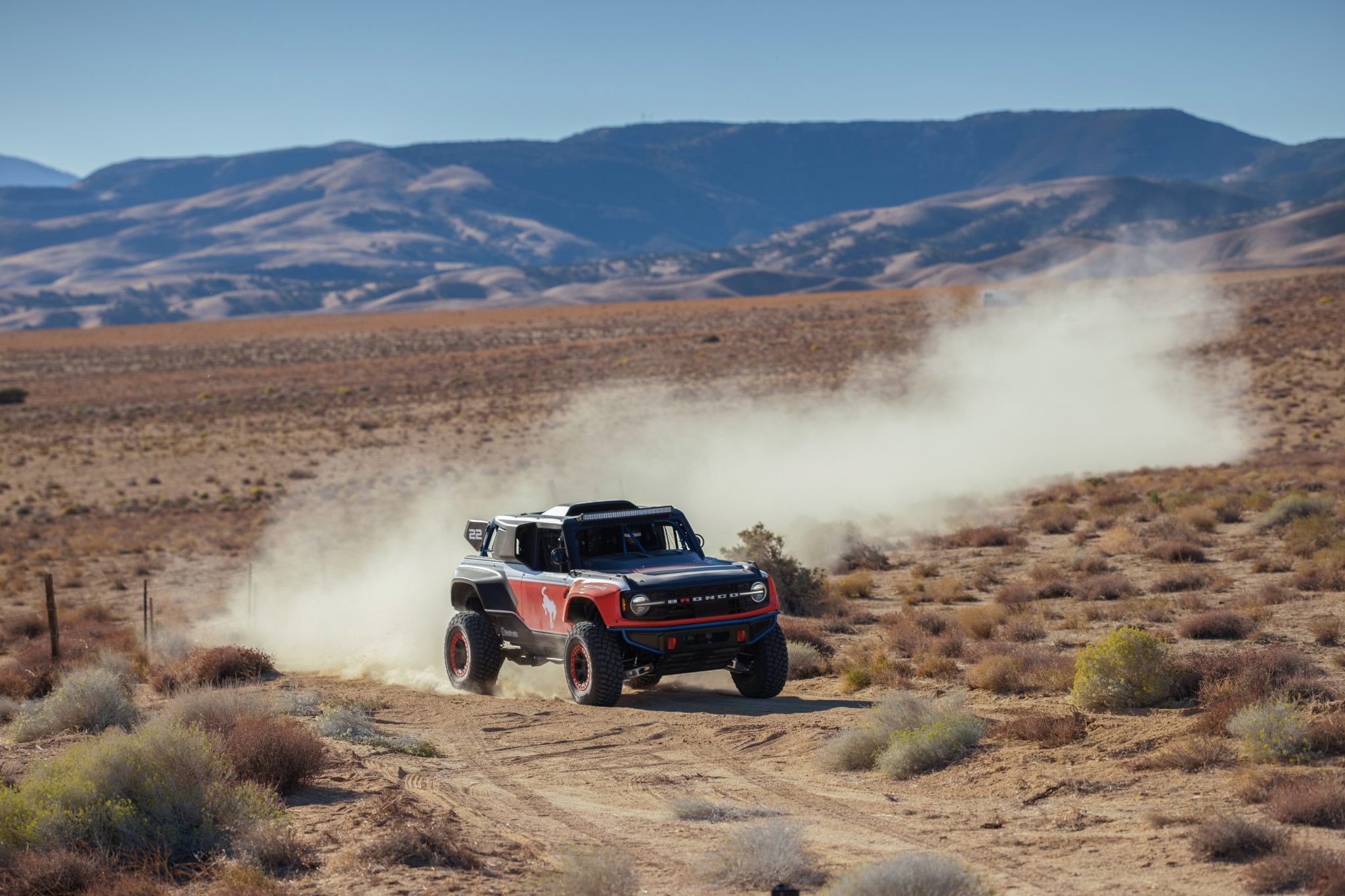 For the DR Ford Performance has started with a production 4-door Bronco chassis and modified it to endure the torturous requirements of racing. The tired and true 5.0-liter Coyote V8 is targeted to produce more than 400 hp, which will propel the 6,200-pound Bronco as it rides on 37-inch BFGoodrich Mud-Terrain T/A KM3's and a Multimatic High Performance Off-Road Stability Suspension (H.O.S.S.) specifically designed for the Bronco.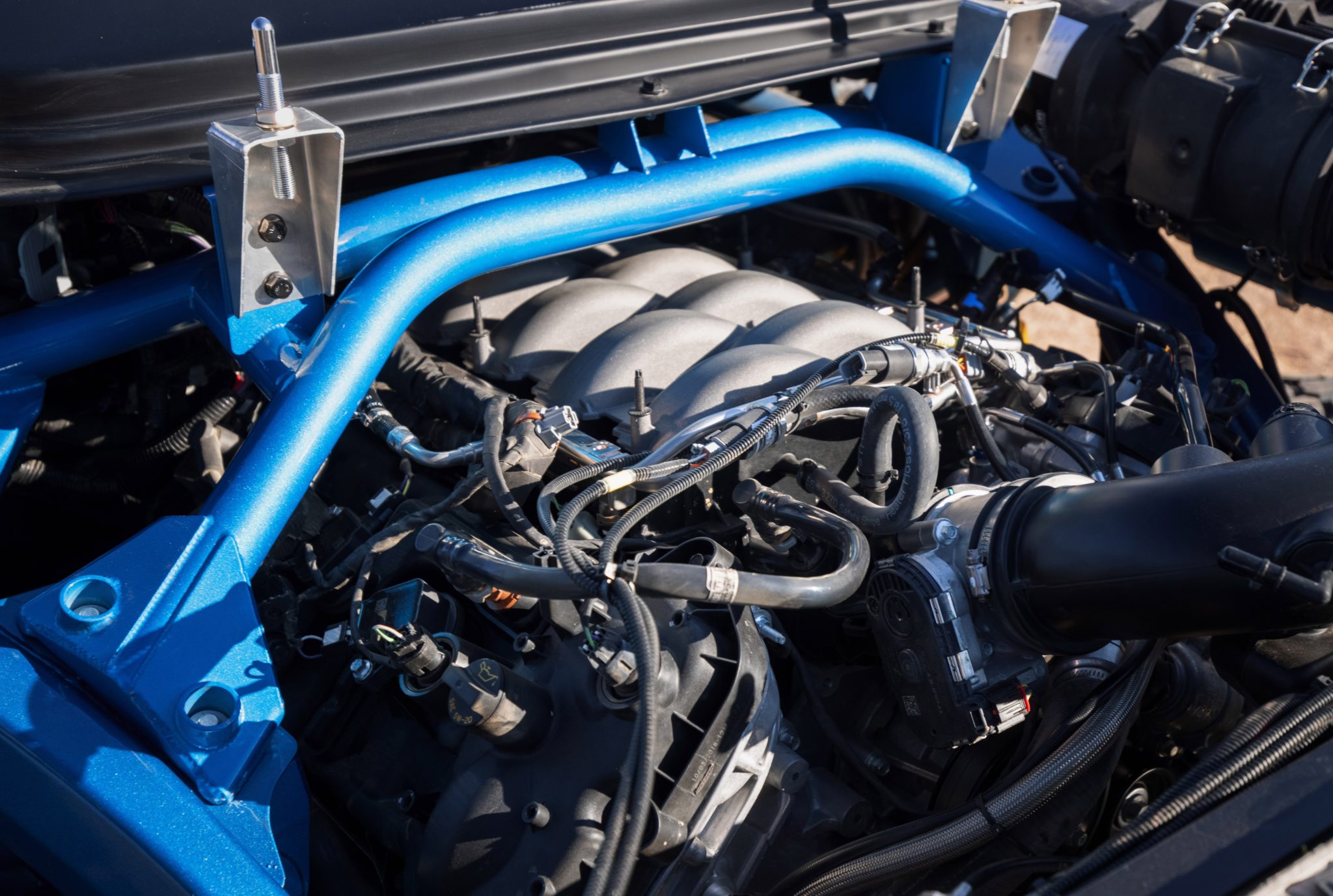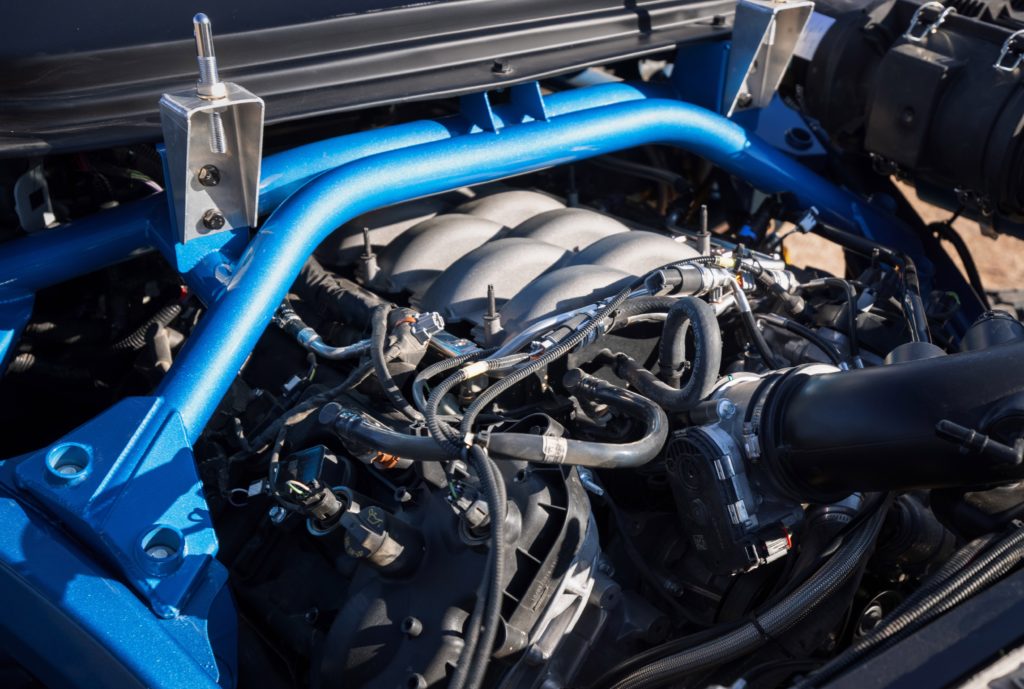 Along with the V8, the H.O.S.S. suspension appears to be the star with billet aluminum lower control arms and Positional Selective DSSV Dampers with 80-millimeter bodies with finned fluid cooling channels all adding up to 15.8 inches of travel in the front and 17.4 inches in the rear.
That's some serious travel.
As exciting as the Bronco DR announcement is, what does this mean for those of us less focused on racing and more on overlanding?
To begin with, the fact that Ford has put so much energy behind promoting the Bronco's off-road chops shows that Ford is committed to making the Bronco brand a success with enthusiasts of all stripes.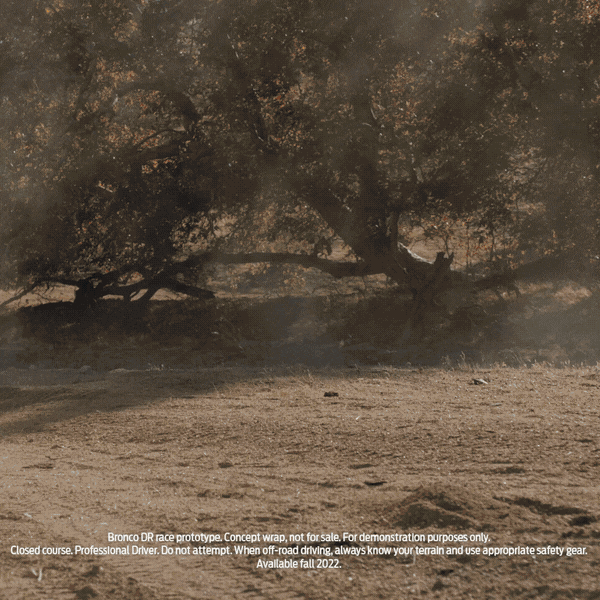 Ford is banking on these parts taking a beating in races and proving their durability, relying on the adage, "Win on Sunday, sell on Monday."
Upgrades to suspension and steering, along with armor like skid plates and bumpers, are sure to be attractive parts for those building their Broncos for serious backcountry exploration. When these parts, or variants of them, are made available to bolt on to your Bronco, you'll know you can trust them.
Look for the Bronco DR to start lining up at your favorite desert races in late 2022.