Keeping your rig protected and prepared for recovery situations is an essential part of overlanding. We've rounded up some of our favorite products help you get through, and out of, those tough spots on the trail.
4 Wheel Parts – Bubba Rope OP Tow Strap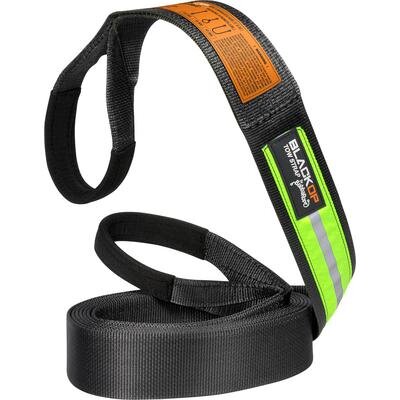 The Black OP Tow Strap is made from bonded nylon thread with Cordura® eye covers giving you a strong, more than capable strap to help you out in recovery situations. This strap has been thoroughly tested and marked with load limits.
The Bubba Rope line is dedicated to making the safest and best recovery gear in the USA. They take their products and customers seriously. A quality tow strap is needed in every recovery kit and the Bubbe Rope Tow Strap is a quality option.
MSRP: $95.00
4 Wheel Parts – Hi-Lift 48" Trail Jack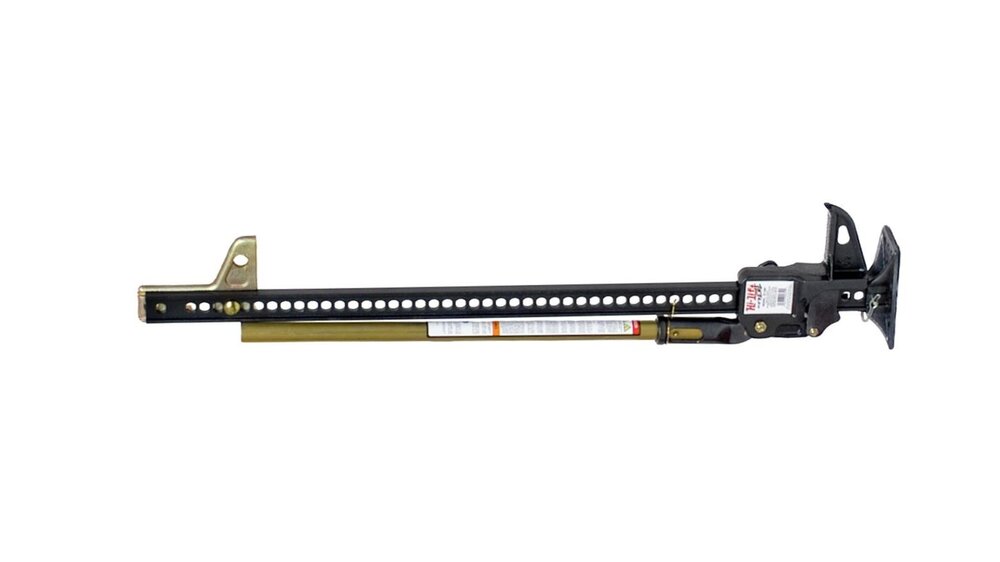 The Hi-Lift X-Treme is Hi-Lift's top-of-the-line all-cast version with special features that include, Charcoal metallic powder coat finish and gold zinc-coat hardware-and handle to ensure the greatest rust resistance from extreme use. Unique winch clamp spreader attachment replaces clamp clevis of the standard Hi-lift Jack.
With over 100 years of quality, the Hi-Lift Jack is a rugged, highly versatile jack that puts you in command of situations requiring lifting, pushing, pulling, winching, and clamping. Although light in weight and easy to maneuver, the Hi-Lift Jack offers a rated load capacity of 4,660 pounds (2114kg) and a tested load capacity of 7,000 pounds (3175kg), achieving a 150% safety factor. These jacks are designed to help you survive in the most demanding situations – whether you are in the Moab desert canyons, the Welsh mountains, the Amazon jungle, or the farmlands of Indiana. With a full range of specially designed accessories, the Hi-Lift jack is just about the most versatile piece of off-roading, farming, auto recovery equipment you can buy.
MSRP: $112.99
CBI Off Road – Toyota 4Runner Covert Baja Front Bumper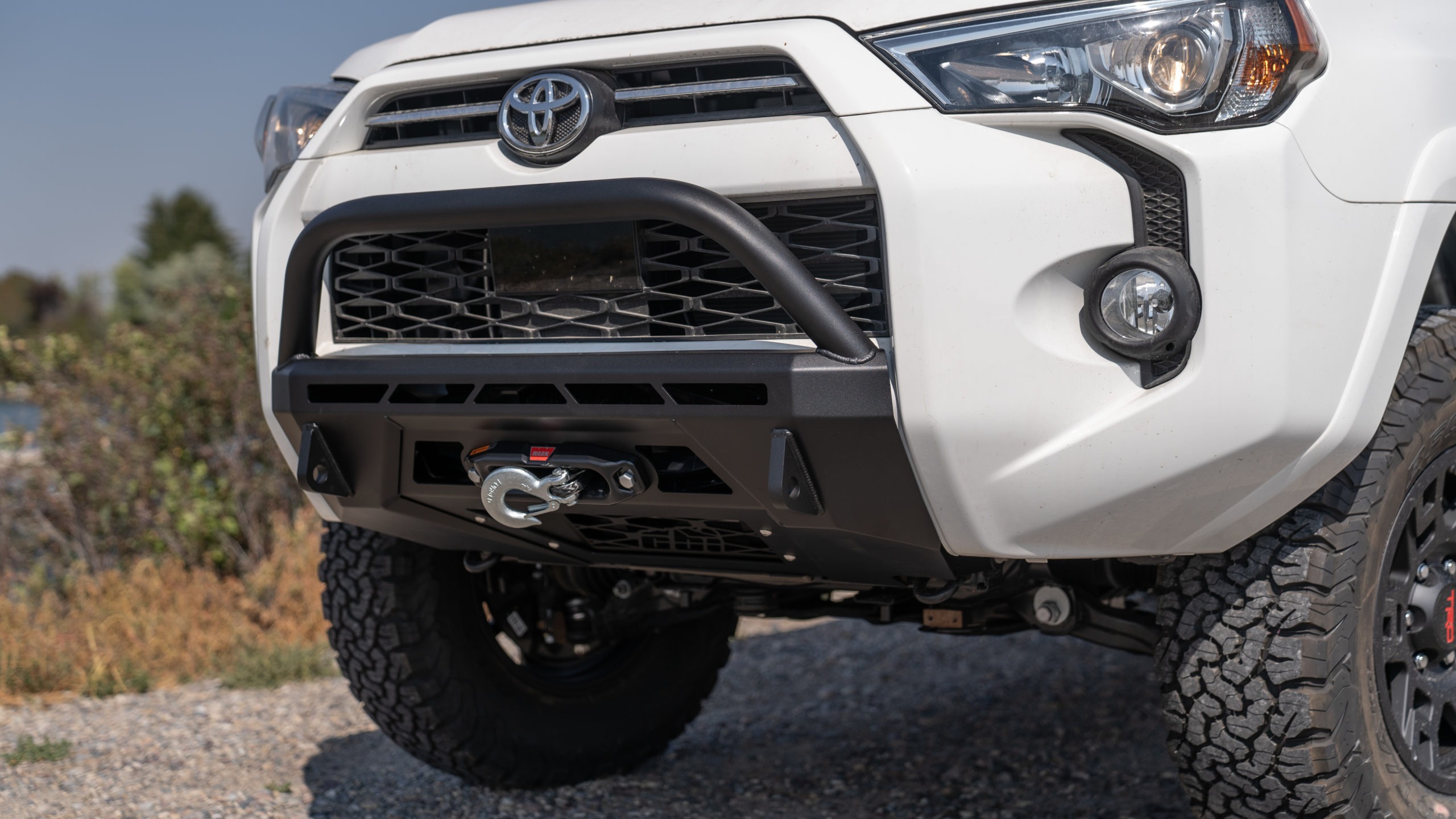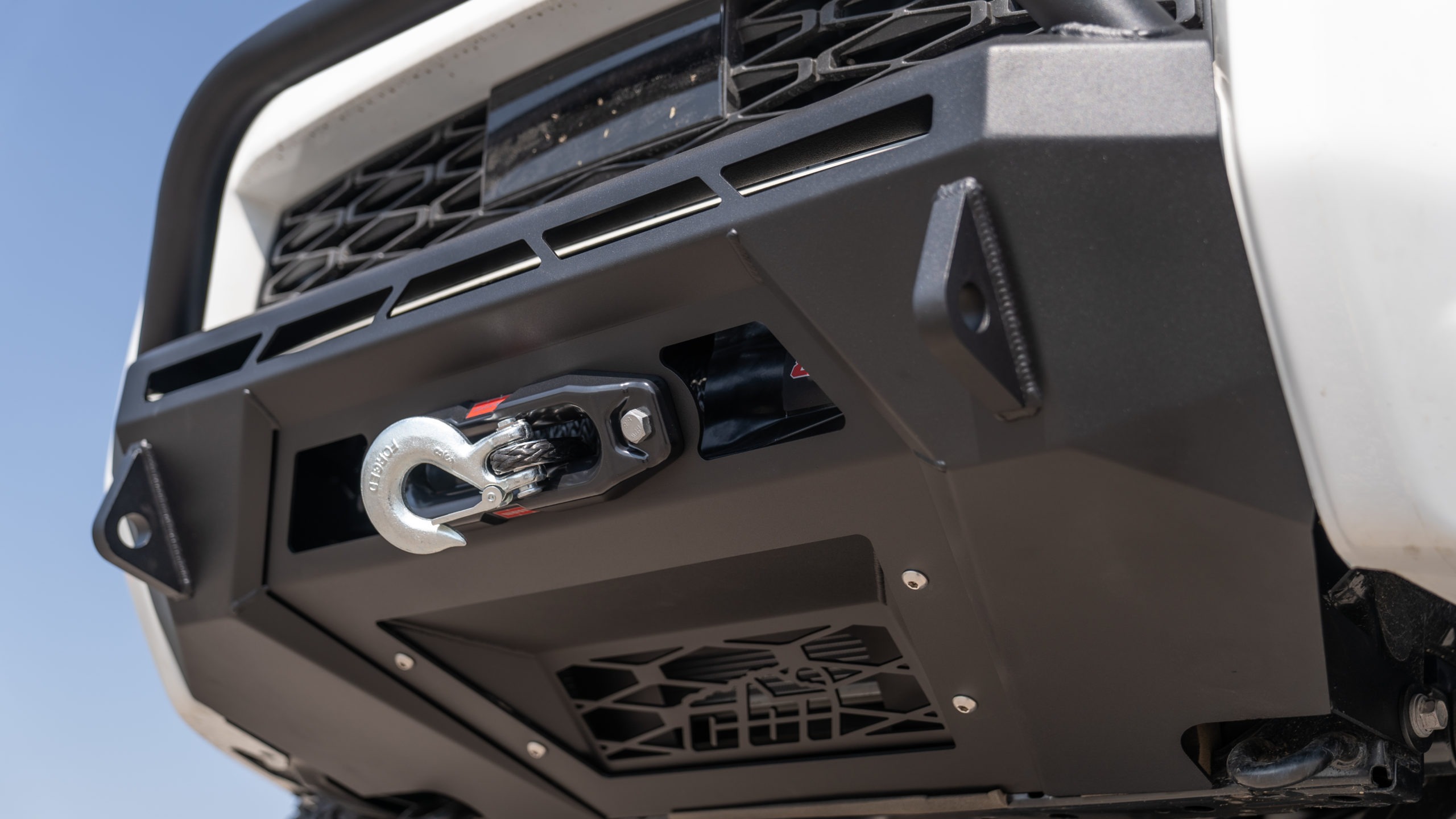 The CBI Offroad Toyota 4runner Covert Bumper offers maximum protection and functionality in a low profile and lightweight package. You get all the benefits of a full front bumper like a fully gusseted and reinforced winch mount and integrated D-ring tabs for recovery. It also features an integrated light bar mount for a 30", single row light bar. This provides protection to your light bar and allows for full use of the light output as well. The covert bumper provides increase approach angle on the front and much-needed belly protection. Add some CBI skid plates and you can have a fully protected undercarriage! The covert bumpers mounts in the same way as our full bumpers, directly to the frame rail ends, and are mounted with provided standard grade 8 hardware where needed. Each bumper comes powder coated in a satin black, textured finish that matches nicely with the factory vehicle.
MSRP: $874.99
Deadman Off-Road – Earth Anchor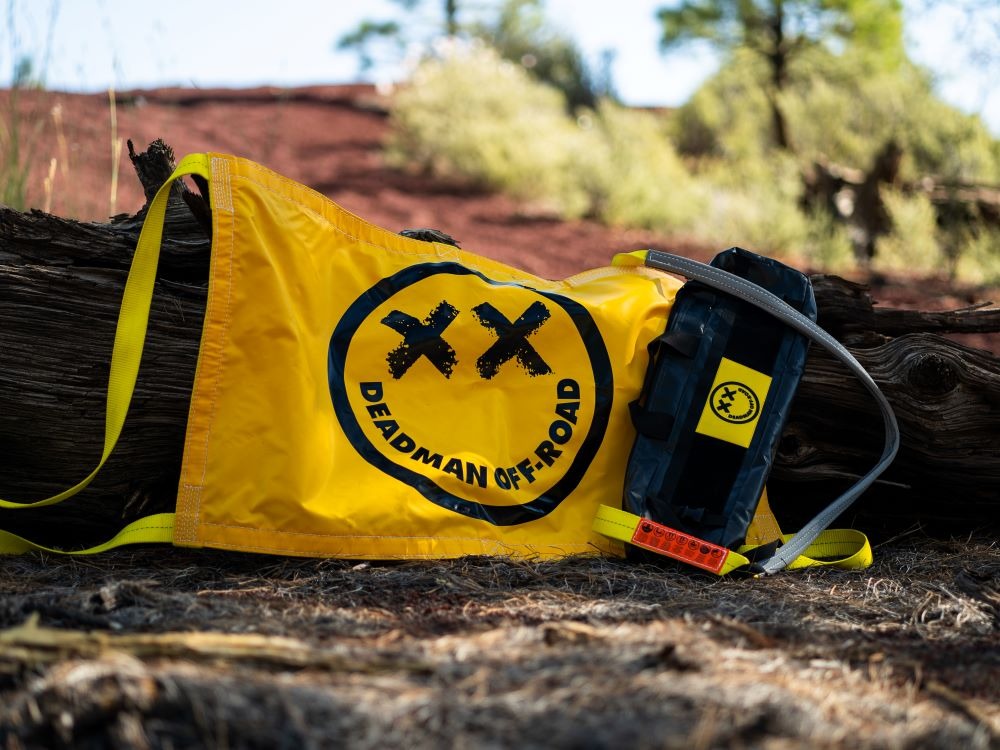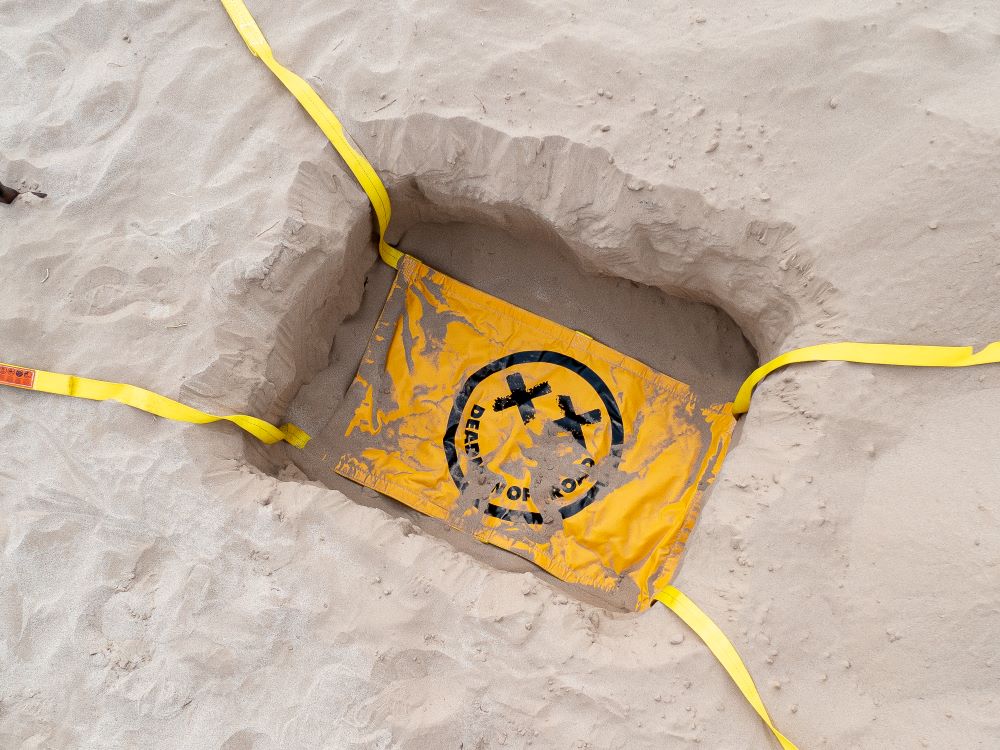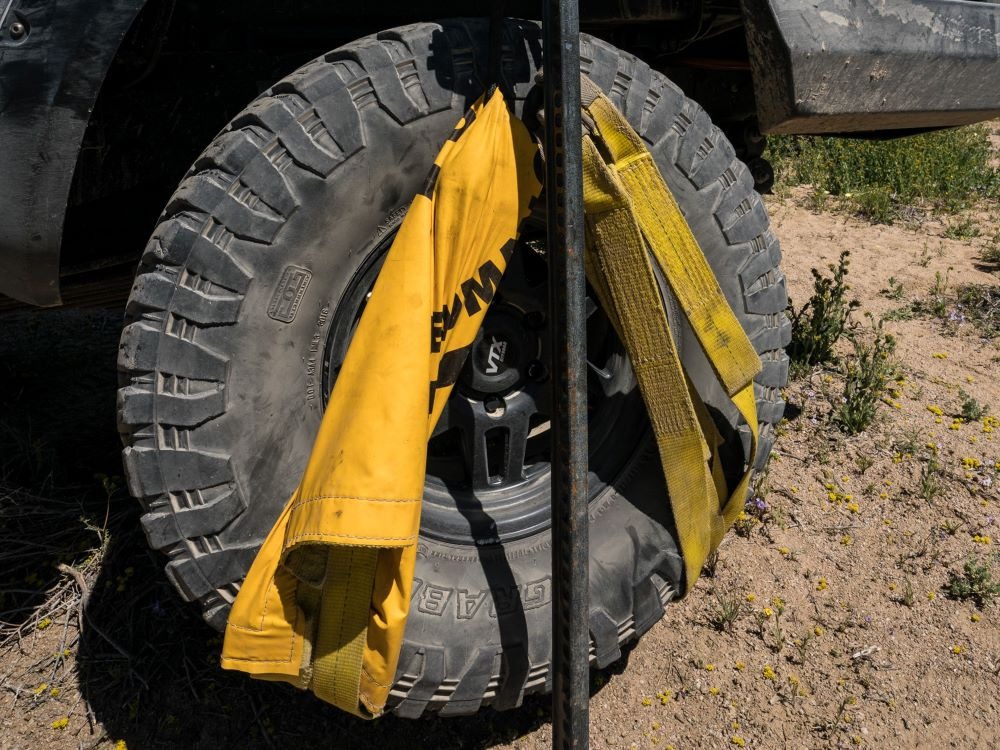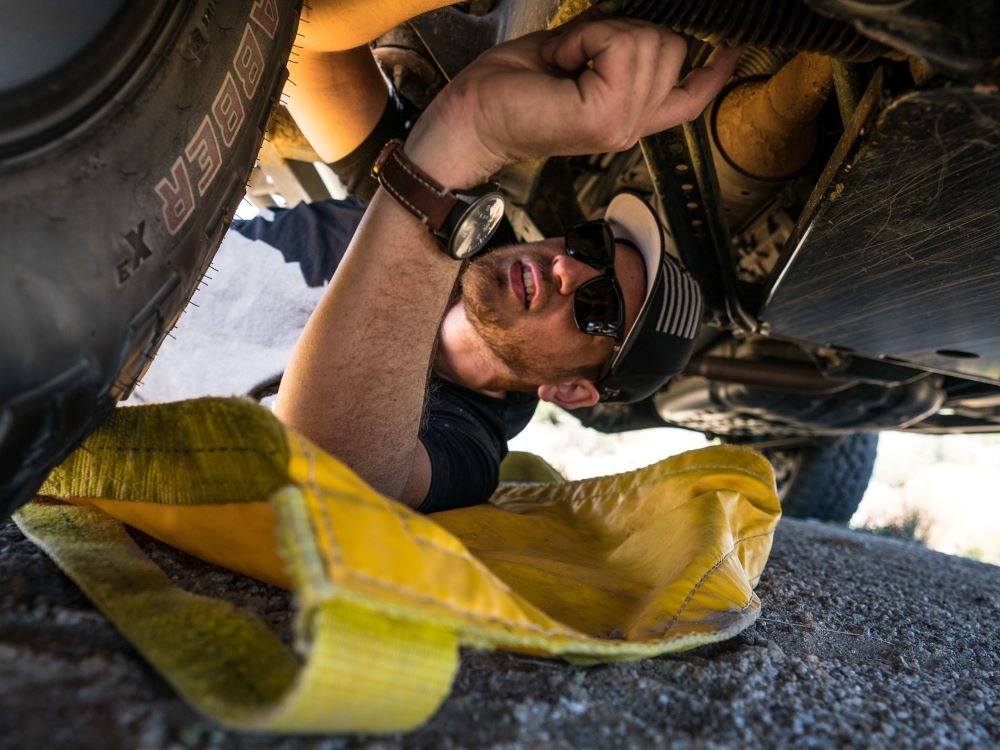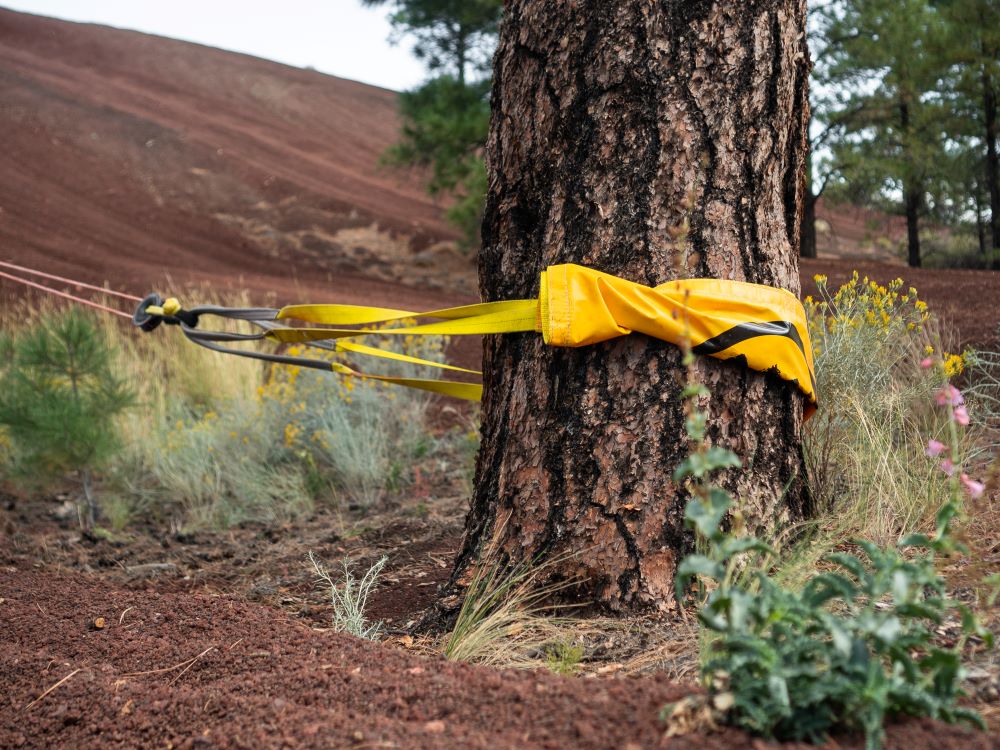 Forget what you think you know about deadman anchors–this one breaks all the rules. The Deadman Earth Anchor is the most versatile piece of vehicle recovery kit you'll ever own. Designed to create a safe winch anchor point from trees and rocks, or even the ground when nothing else is around, the Deadman can create an anchor point from almost anything. Weighing in at 7lb and small enough to fit under a seat, the Deadman makes the perfect foundation for every recovery kit.
Self-reliance is a critical capability in overlanding, so having reliable recovery gear that ensures you can get out and back–or through–safely is essential. Firstly, the Deadman can be used as its namesake suggests: in the ground. Whether you're in the sand, mud, or snow, the Deadman can be buried to create a strong ground anchor. Compared to other methods such as burying a spare tire, the Deadman holds twice the capacity at the same depth, meaning you can dig less and don't have to dismount, bury, and dig out that 100lb spare. But that's just the beginning.
With a Minimum Breaking Strength (MBS) of 33,200lbs, the Deadman is also the strongest tree strap you're likely ever to own. It's also an excellent choice around large rocks as its surface area and construction ensure it doesn't slip off, over, or under the rock in the process of recovery. At 15' in length, it can also act as a winch line extension, recovery strap, or bridle. We've had customers share stories of how they've put the Deadman to use as a fluid catch, a ground mat, or even a fording screen for muddy water crossings. Its uses are only limited by your imagination.
Made in the USA from US-made Class VII polyester industrial webbing and industrial-grade PVC vinyl, the Deadman is a premium piece of gear you can rely on. Its bag, the Bodybag (c'mon, we had to), has room enough to carry several shackles, gloves, and a few other pieces of recovery gear–pretty much everything you need to conduct a self-recovery.
The Deadman comes in two configurations: regular and Ruggedized. Each has the same capacity, but the Ruggedized adds a layer of heavy-duty Cordura sleeving to protect the bits that do all the work. When the Deadman is put to use in the ground or around rocks, this sleeving guards the inner polyester webbing against damage, protecting you and prolonging the life of your Deadman.
When you're on your own, having confidence that you can get home again is critical–because every recovery is unique, and conditions are never ideal. The Deadman is the one recovery device that can give you options when you need them most.
MSR $324.99
DMOS Collective – Alpha Expedition Mountain Pass Kit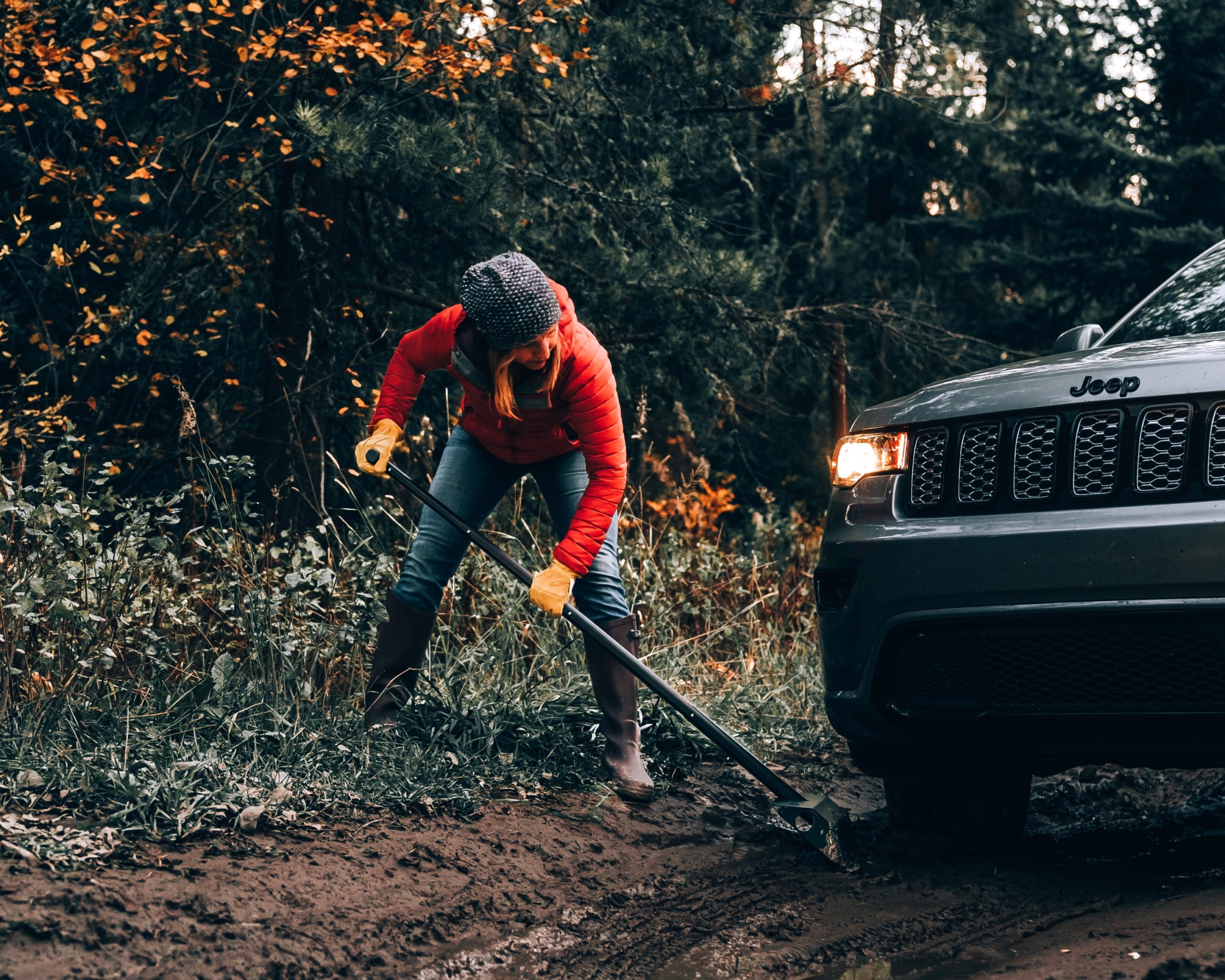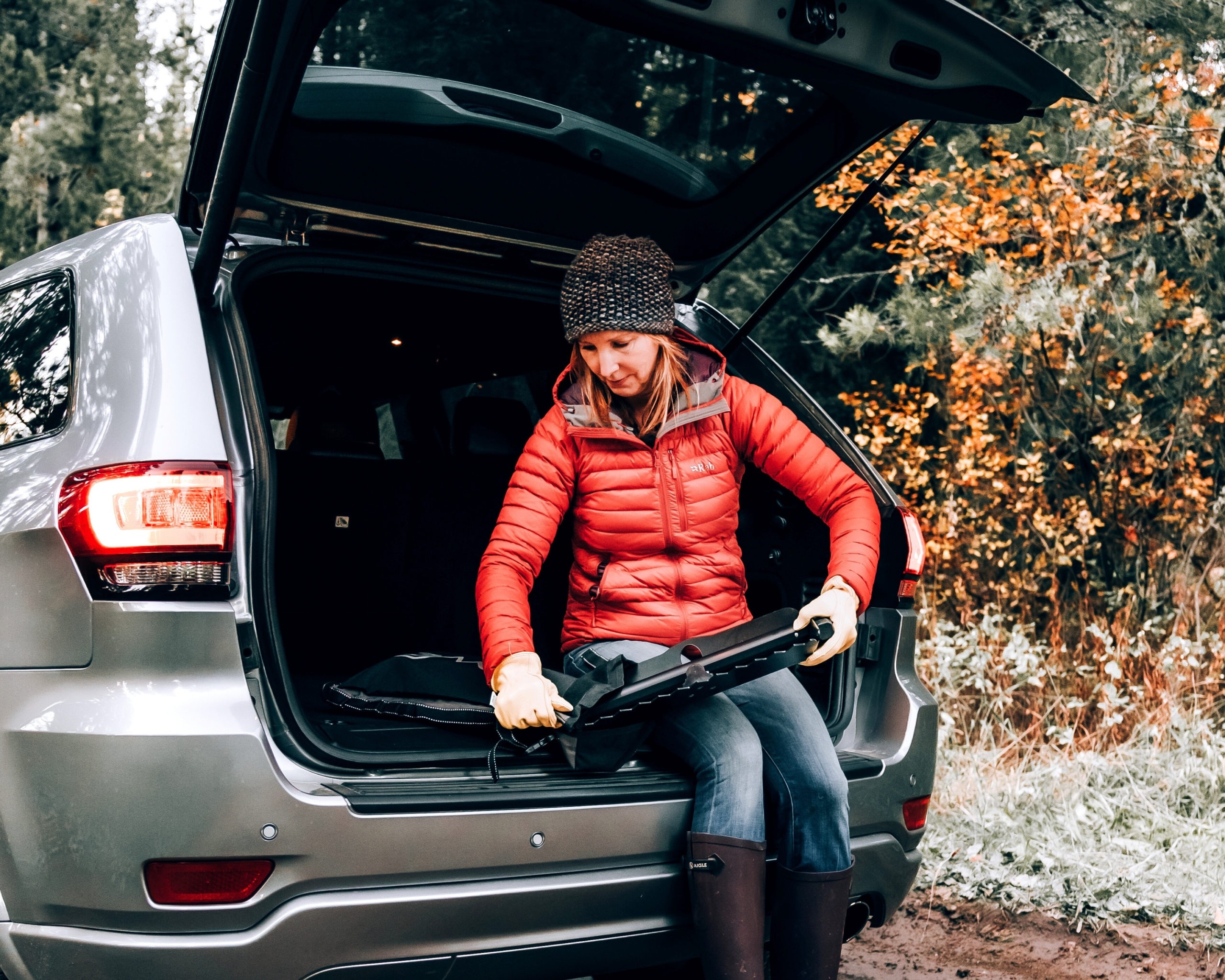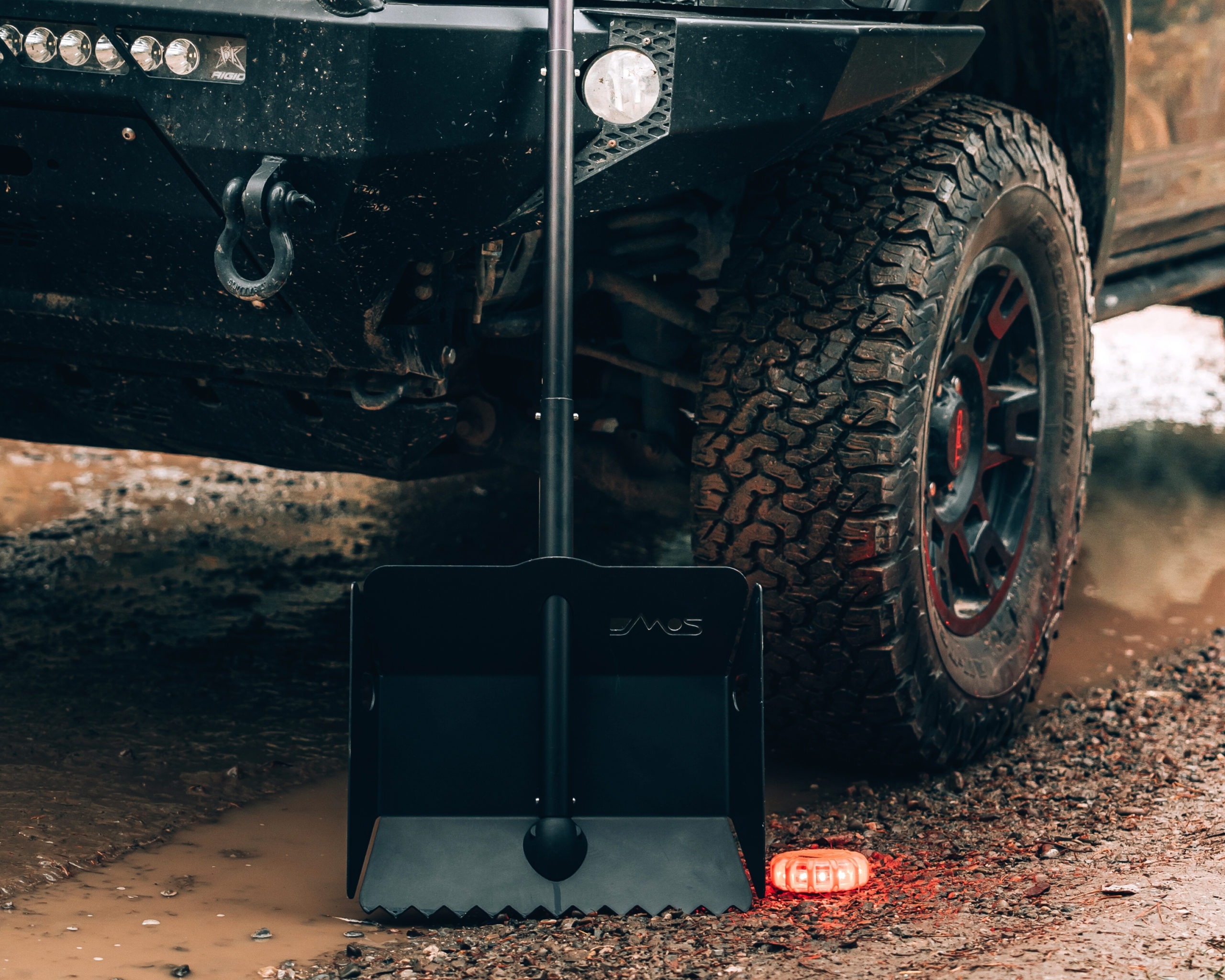 The Mountain Pass Kit from DMOS Collective gives you the tools and the confidence to trust in yourself when the sh*t hits the fan. Whether it's outfitting your own adventure rig or equipping a friend or loved one for tough mountain drives, the Mountain Pass Kit provides critical, essential gear for surviving cold temps, high passes, and big storms.
The kit is built around the DMOS Alpha Expedition Shovel. This award-winning tool is built out of 6061 Aircraft-Grade Aluminum to withstand 3,800 pounds of force. With a full-sized telescopic 4 part 57-inch long handle and D grip, this shovel helps you outbrave the elements.
The kit also contains a headlamp, a three-pack of road flares, and a microfiber cloth. All of this, plus the shovel, is carried in the DMOS Alpha Expedition Shovel Bag. This bag is manufactured out of 600 denier nylon with ripstop nylon gussets. It features two water-resistant compartments that completely separate your wet or dirty shovel from your gear. THE MOLLE GP webbing allows the bag to be lashed to your rig or pack. The carry handle is secured with velcro, and two buckles ensure that your gear is secure and yet easy to access. The reflective logo helps the bag stand out in dark environments.
MSRP: $269.00
Outerly – Swing Away Ladder Tire Carrier
Are you sick of having to climb around your spare tire to get up your ladder? That's exactly why Outerly designed the very first swing-away ladder tire carrier. Now you can easily, and safely, access the roof of your van. In addition to allowing easy access to the roof of your van, you can also lock the carrier to limit access to your roof rack. This is especially handy for deterring unwanted attention from your solar panels and other expensive rooftop equipment. So if you're looking for a way to carry your van's spare, access your roof, and protect your rooftop cargo, then check out the Swing Away Ladder Tire Carrier.
This patent-pending design is not only functional but also stylish. The dual-purpose ladder and swing-away tire carrier keeps the back of your van streamlined and low profile. The all-steel construction will last for years of adventuring in the backcountry.
MSRP: $1,899.99
Raptor Series – Magnum Front Jeep Bumper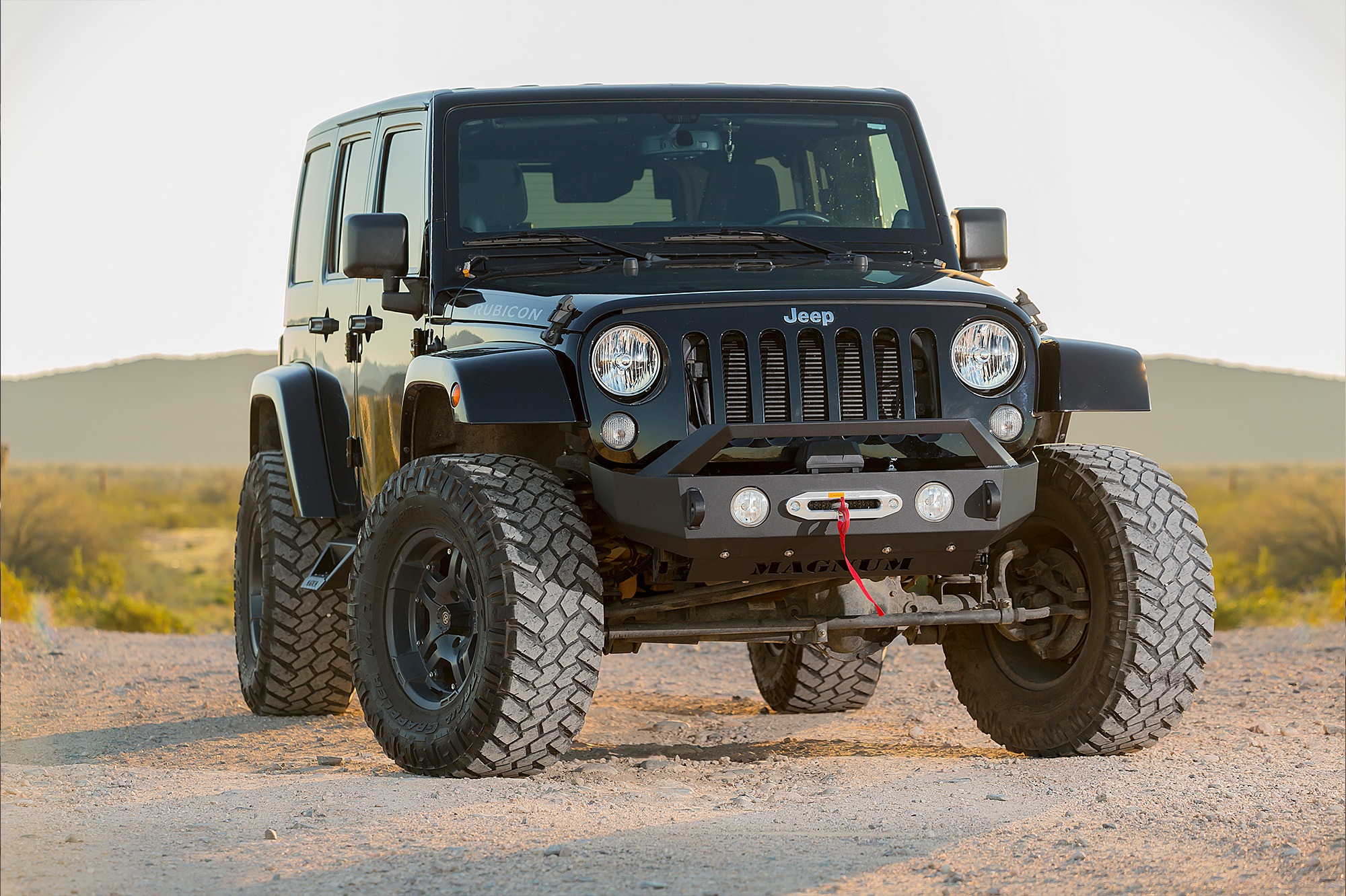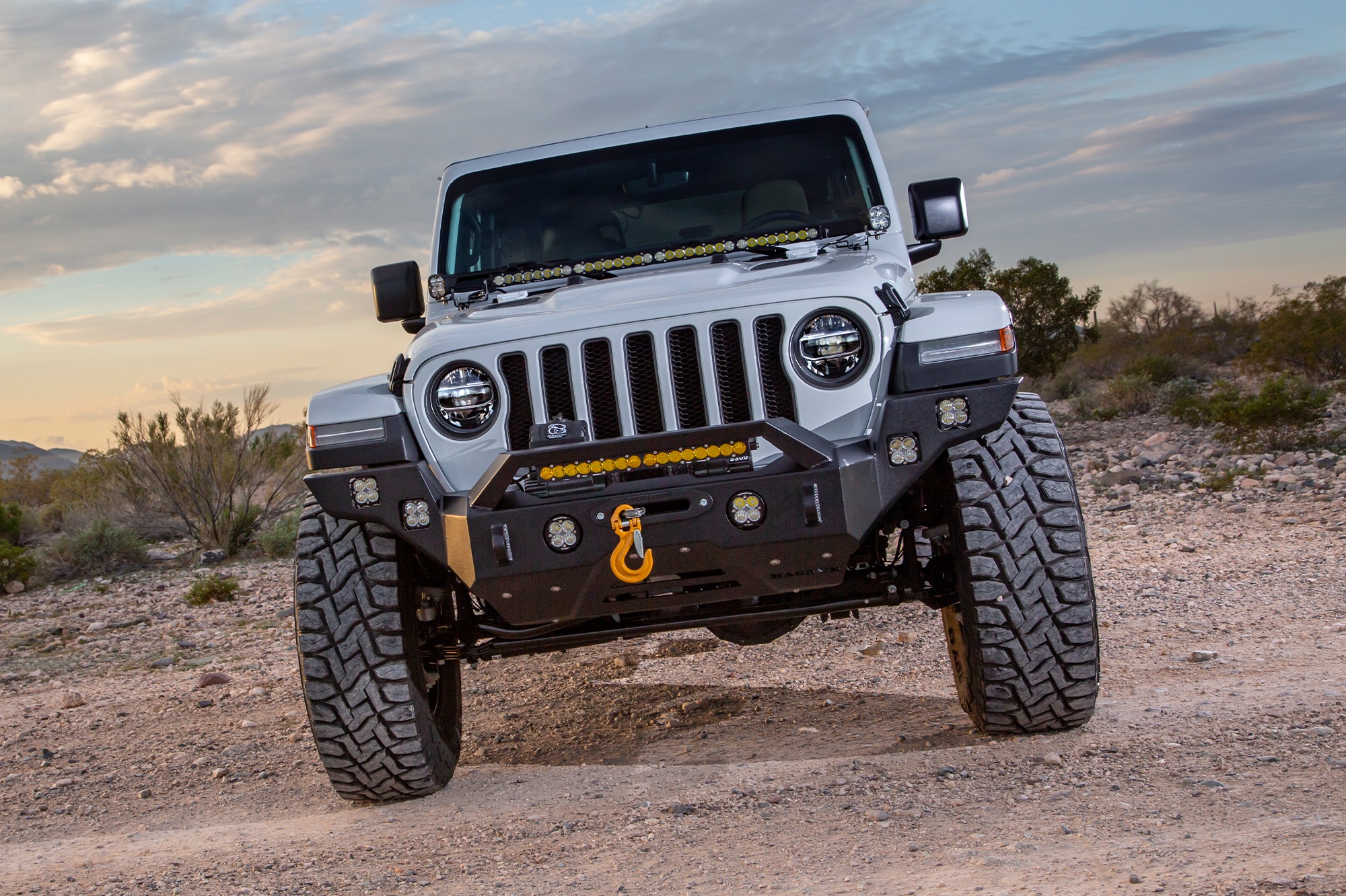 Magnum Front Jeep Bumpers are some of the most stylish and durable steel replacement bumpers on the market today. Made with the off-road enthusiast in mind, these front bumpers offer functionality, smart design, and will make your Jeep look great too. The Magnum Front Jeep Bumpers are winch-ready and allow for an OEM factory quality fit! Its reinforced shackle mounts are fully welded on both sides and attach directly to your vehicle frame to give you maximum strength.
All of the Magnum series of bumpers are finished with a three-stage coating process. During production, after the welding and grinding are completed, the bumpers are sent through high-tech machinery to smooth out the surface for a better finish adhesion. Next, the bumpers are dipped in an environmentally safe liquid that seals the entire surface to remove any surface contamination prior to the powder coating process. This seal also prevents any rusting or bleeding. Finally, the bumpers make their way to the powder coating process. The bumpers are hit with a zinc primer that prepares the surface to accept a powder coat. The primered bumpers dry for 30 minutes in a temperature-controlled oven. Lastly, the powder coat finish is applied and then will proceed to cook in a temperature-controlled oven for one full hour to ensure the best bond possible.
Magnum Front Jeep Bumpers are currently available in three different models. The Front Winch Stubby Bumpers are available in two different options. The first model (SKU# FBM21JPN-RT) is designed to fit 07-18 Jeep Wrangler JK/JKU and comes with two brackets and installation hardware to mount a hi-lift jack directly to the bumper. The mounting location allows you to be able to utilize free space on the bumper while keeping this invaluable trail accessory easily accessible for when you need it the most. The second model (SKU# FBM22JPN-RT) was made to fit 18-21 Jeep Wrangler JL/JLU as well as the 20-21 Jeep Gladiator. Lastly, The Front Winch Full-Length Bumpers (SKU# FBM36JPN) fit 18-21 Jeep Wrangler JL/JLU and the 20-21 Jeep Gladiator. This bumper will extend the entire width of the front of your Jeep and is designed to work with high-line fenders or regular JL/JT fenders.
Regardless of which model of Jeep that you are looking to upgrade, we are confident that the Magnum Jeep Bumpers will not just complement your ride, but they will give you a unique and aggressive look that will be sure to turn heads on the trails. Raptor Series is committed to not taking any shortcuts with their Magnum products and they strive to deliver only the highest quality products.
MSRP: $479.99 – $649.99
Raptor Series – Magnum Rear Jeep Bumper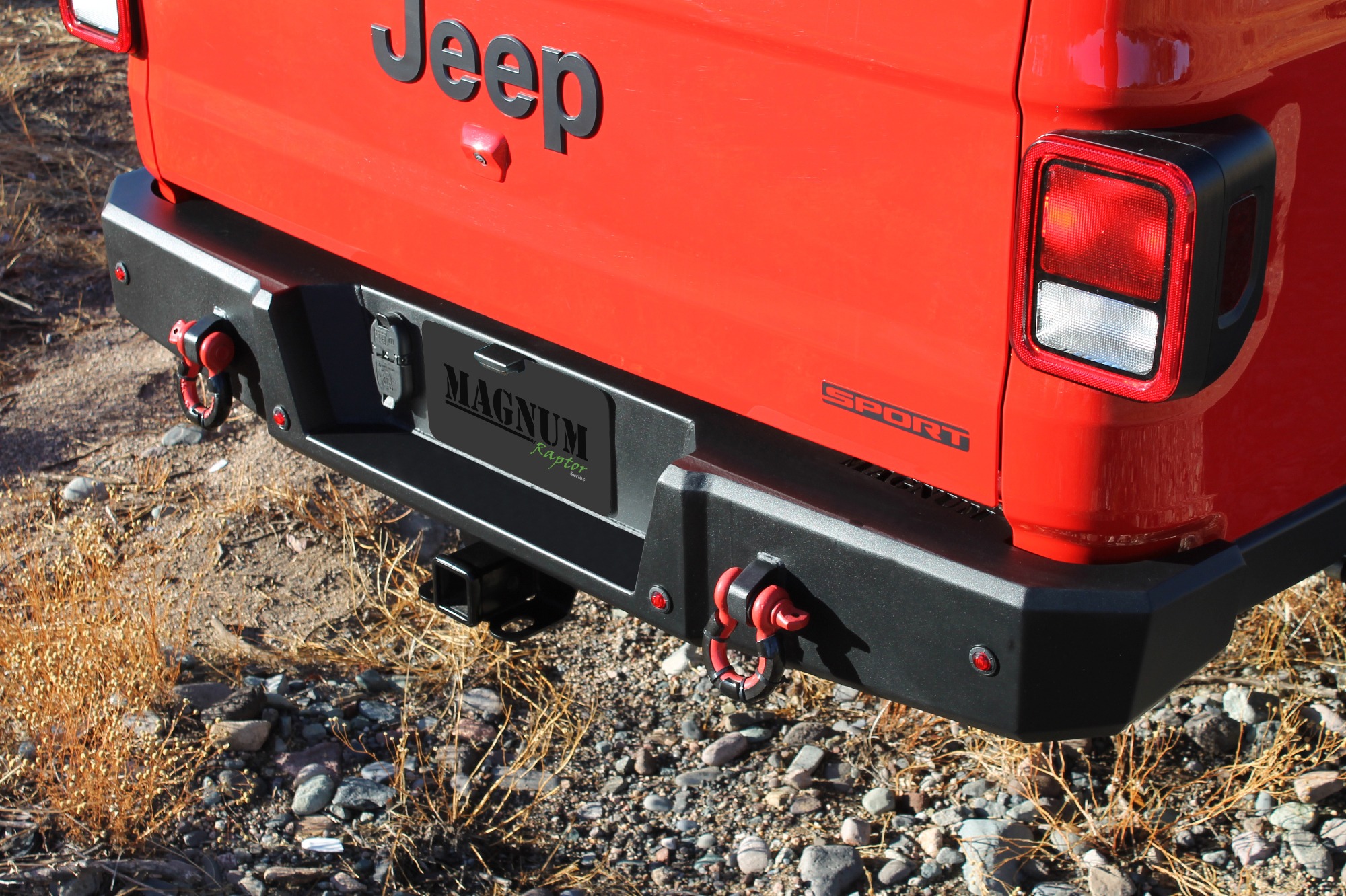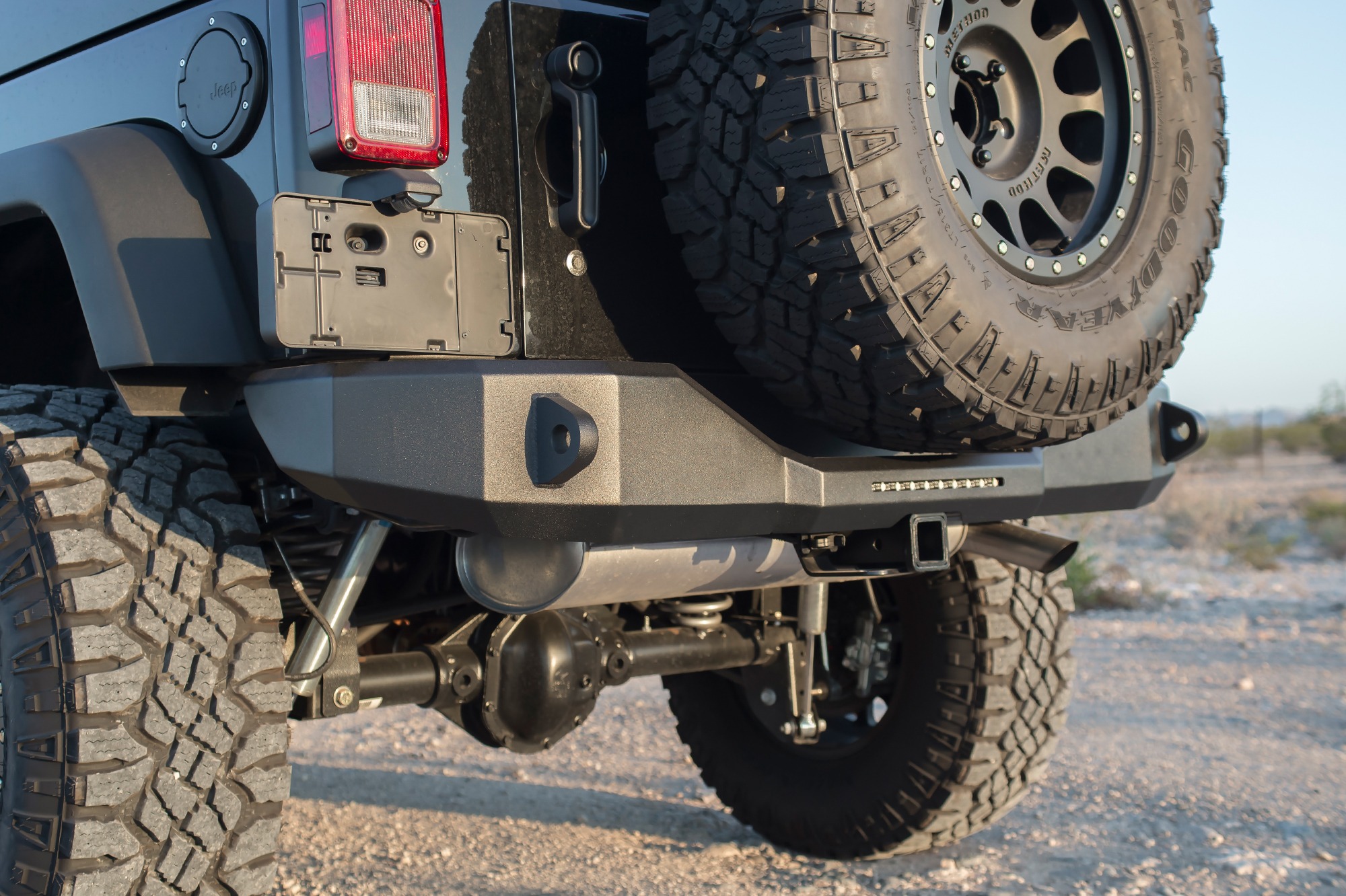 If you're looking for a matching set, the Magnum Rear Jeep Bumper is a great match for their front bumper options. These steel bumpers are designed to be equally as durable and stylish. All of the Magnum Rear Bumpers work seamlessly with OEM backup sensors and are also compatible with the factory receiver hitch and exhaust. They include a complimentary, super-bright LED license plate light.
Just like their front bumper counterparts, these are finished with a three-stage coating process. From welding to the finished product they go through an eight-part process to ensure they receive an even powder coating that is even and durable to prevent rusting or bleeding.
Magnum Rear Jeep Bumpers are currently available in three different models. The first model (SKU# RBM06JPN) is designed to fit 20-21 Jeep Gladiator. The second model (SKU# RBM13JPN) was made to fit 07-18 Jeep Wrangler JK/JKU. Lastly, the third model (SKU#RBM45JPN) fits 18-21 Jeep Wrangler JL/JLU.
These quality bumpers are manufactured from cold-rolled steel and feature; 1/8 inch external shell, 1/4 inch internal support and brackets, and standard reinforced shackle mounts on all models. The Magnum Jeep Bumper also includes a one-year limited warranty on the finish and a lifetime warranty on the structure.
MSRP: $441.99 – $444.99