The Feld family has been a fixture in the overland industry for over 30 years. As one of the primary builders of the Sportsmobile line of vans, the family has been passionate about the craftsmanship of building reliable, customized vans that let you create your own adventures on and off trail.
When their agreement ran out with Sportsmobile in 2020, they decided to head out into the wilderness on their own and create a new brand with the same laser-focus on quality that has kept them in business for three decades.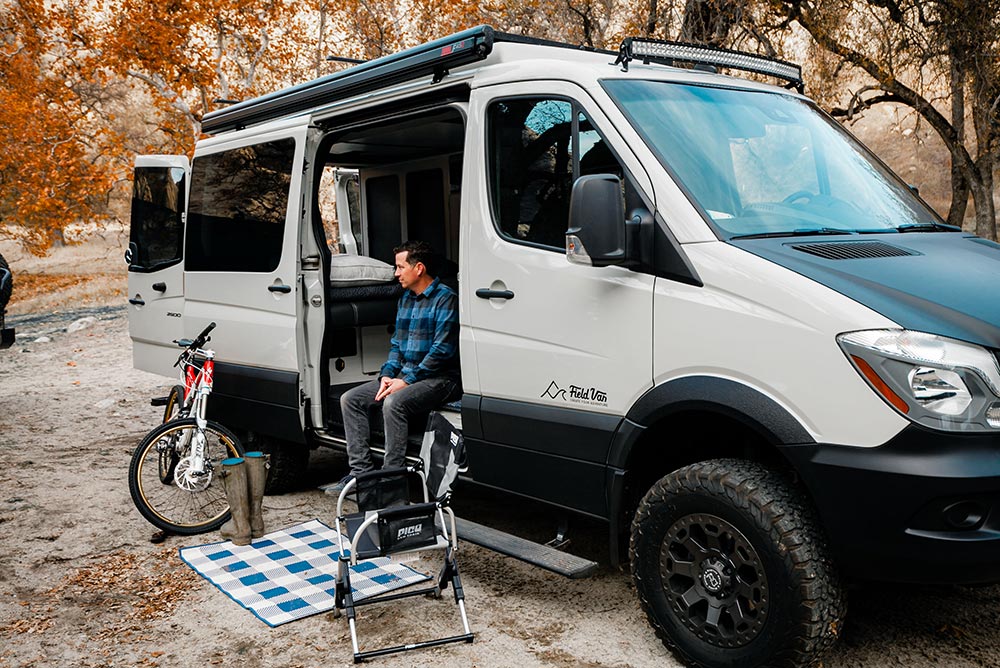 "Today we're launching our new brand – Field Van. We used to be a licensed store for another company that was building vans around the country, and we decided to break out on our own. We've been doing a lot of innovations over the years and driving our products. We felt doing our own brand and Field Van was the right move," said Jonny Feld, President of Field Van.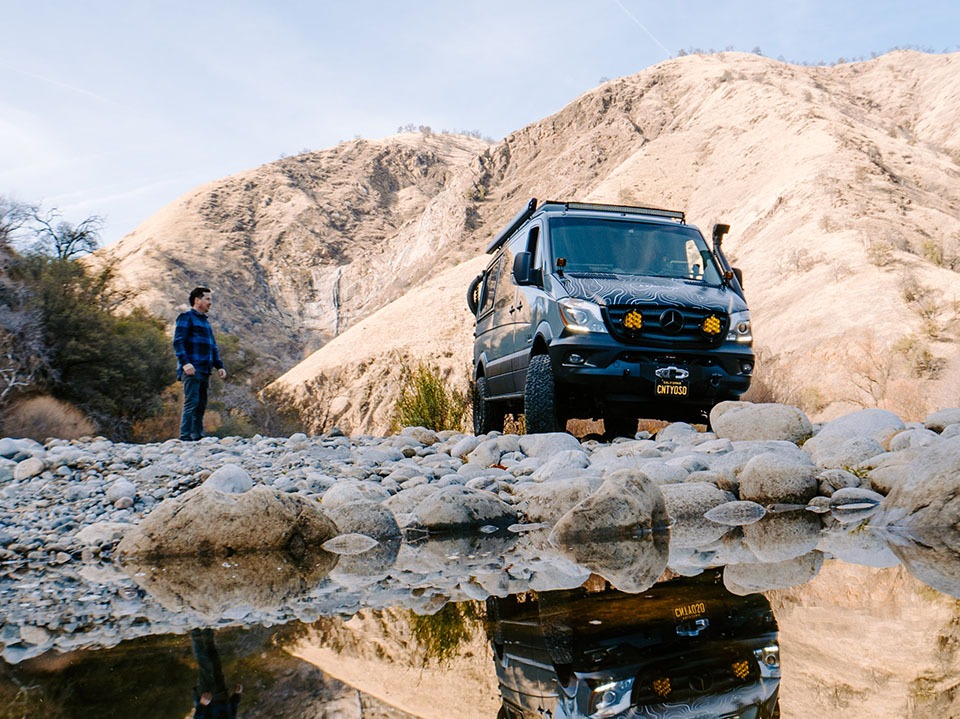 Field Van will focus on builds using van chassis like the Mercedes Benz Sprinter, Ford Transit, Ford Classic 4×4, GMC Chevy Van, and the Ram ProMaster. They will offer a variety of uniquely designed, and well thought out floor plans. A customer can start with one of their five premier plans that have been perfected over decades of van building, or work with one of their experienced project managers to create something custom. They will also sell a pop-top-only option if you want to build out your vehicle on your own.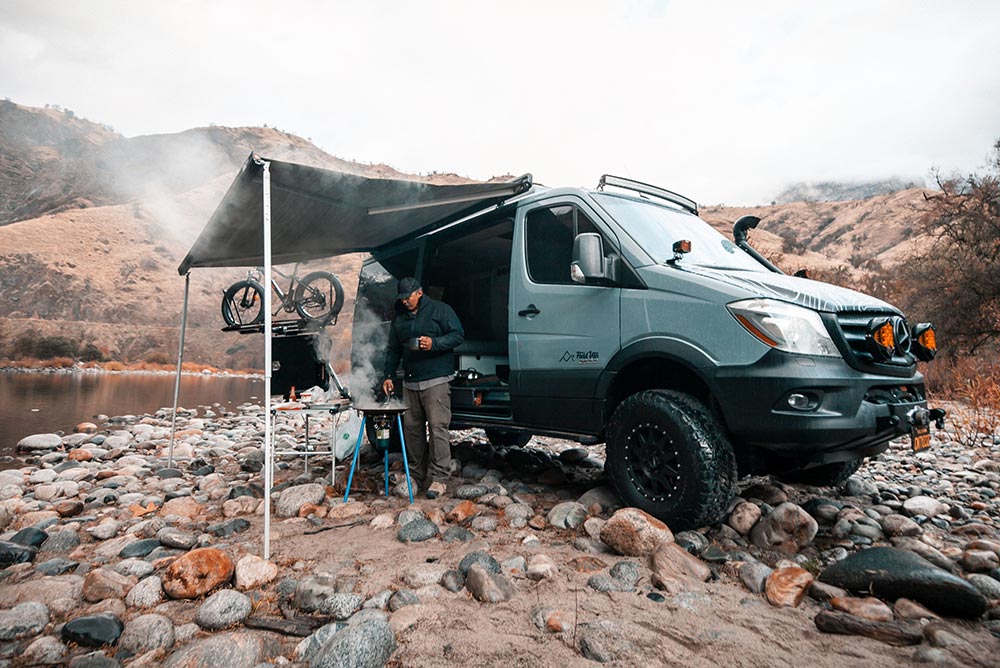 You'll be able to check out Field Van and the Field Van Camp at Overland Expo WEST September 24-26, 2021 in Flagstaff, AZ. Tickets can be found at https://www.overlandexpo.com/west/buy-tickets-west/.
Field Van will keep their Fresno, CA location and they will open a new shop in Reno, NV in July 2021. If you're looking for a turnkey living solution for your van, check out Field Van at https://fieldvan.com/