The moment I saw the announcement of the Jeep Gladiator, memories of the old Scrambler model flooded my mind. My dad had Scrambler, I had a few toy versions as a kid, and I was always excited to see one on the road, no matter the condition. At this point, I'm surprised Jeep hasn't introduced a Scrambler emblazoned trim package for the Gladiator, but outside of an Easter Jeep concept, that hasn't been the case.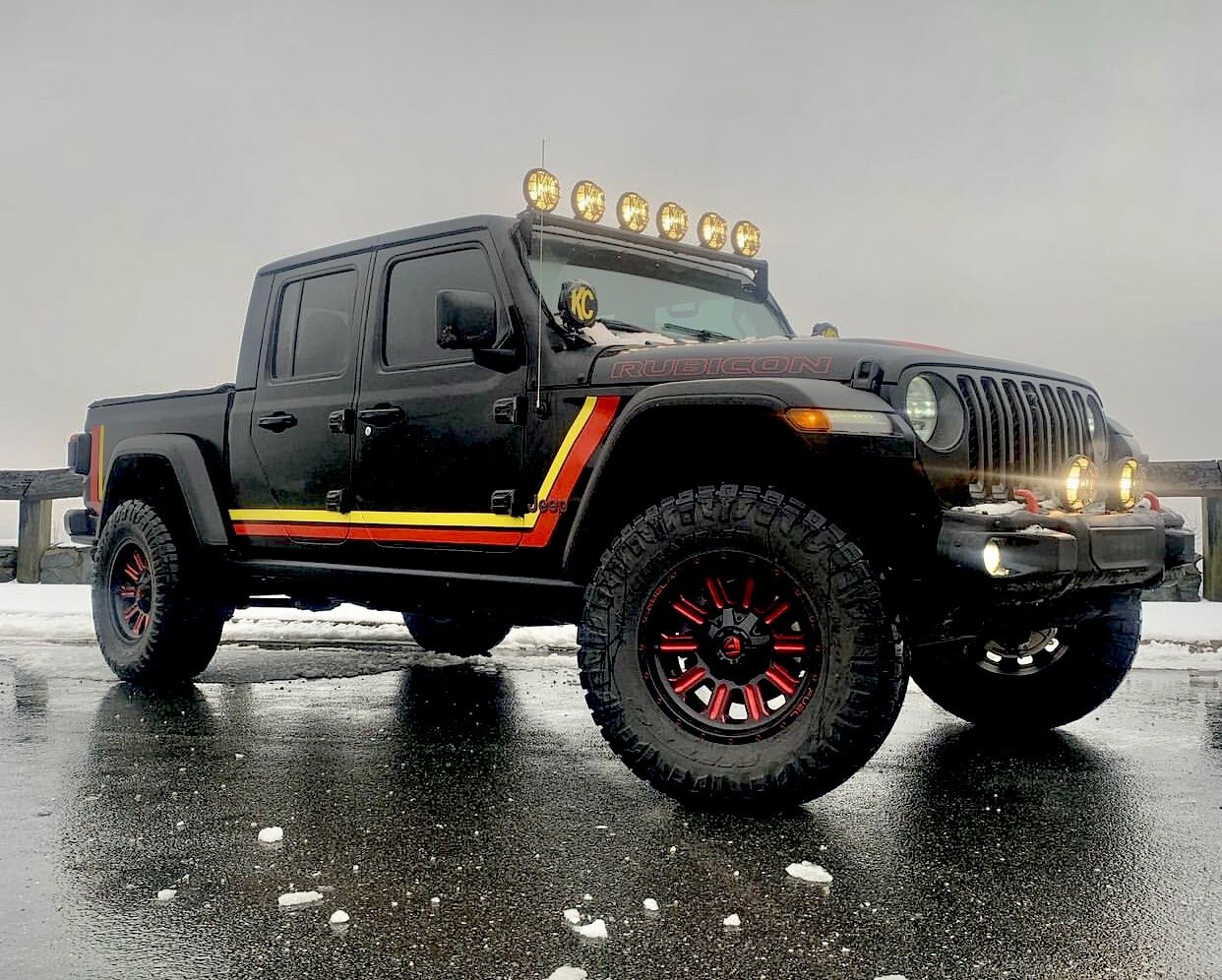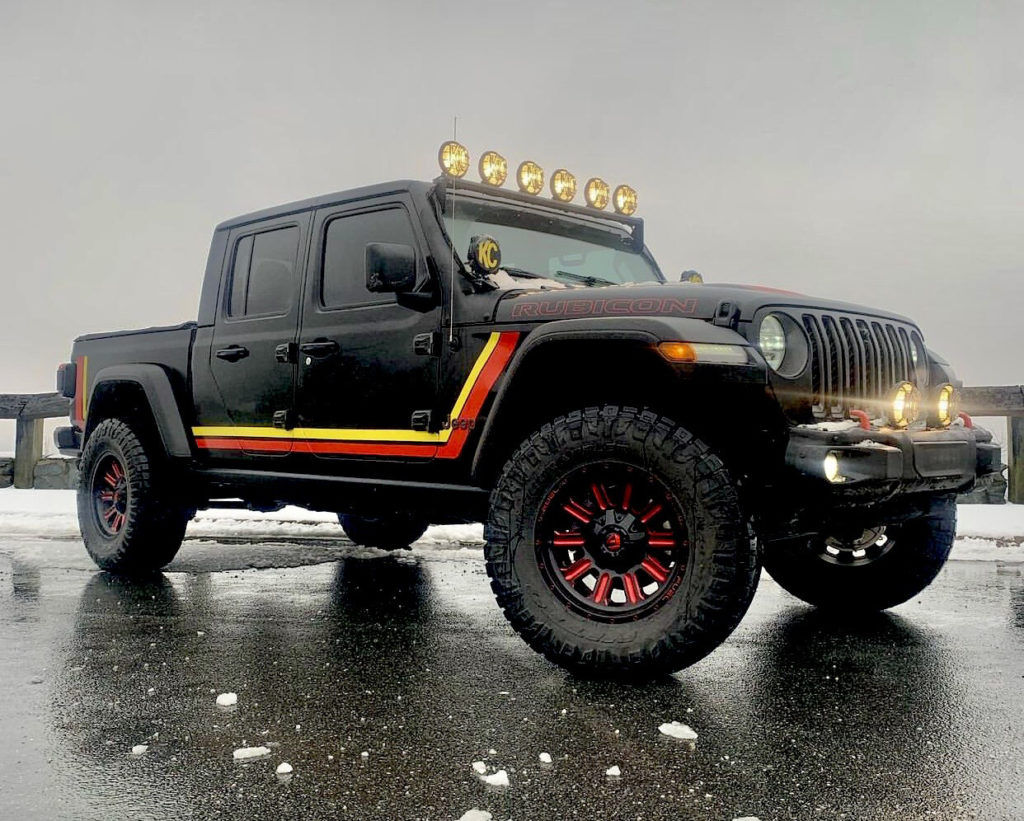 However, if you're like me and have a soft spot for one of the original Jeep trucks, you can now emblazon your JT with the iconic Scrambler two-tone side stripes.
Rider Graphix offers side stripes and hood graphics with nine colors to choose from. With that many options, you can undoubtedly come up with an excellent combination to match your truck. Of course, if your Gladiator is black, the yellow over red combination is the obvious choice. With the addition of wooden bed rails and some steel wheels, you'll be about as "throw-back" as you can get in a modern rig.
"Scrambler" is a trademark of Jeep, so Rider Graphix doesn't offer the hood lettering as a specific product. However, you can order it from their custom lettering decal catalog.
If you aren't feeling the Scrambler look for your Gladiator, you can browse through Rider Graphix dozens of other options for the JT, and they have thousands of options for other vehicles.