While there are plenty of opportunities to explore across Georgia's 59,000 square miles, the northern portions of the state hold thousands of miles of backroads, trails, and two-track paths. Unfortunately, the majority of these are in isolated pockets interrupted by highways. Over the last ten years, David Giguere has developed the Georgia Traverse route to connect these backcountry byways and to give overlanders a taste of adventure across the Georgia highlands.
This beautiful route begins along the Georgia / South Carolina border at Burrel Fords Road and visits North Carolina and Tennessee before ending at the Georgia / Alabama border. Along the 390 mile traverse, you'll cross the southern terminus of the Appalachian Mountains, pass through the Chattahoochee National Forest, and hop from one small town to another. Of the nearly 400 miles long route, 226 miles are unpaved road surfaces consisting of gravel, dirt, or a combination of both. The latter half of the route includes more pavement than the first, but it still offers some great opportunities for adventure. While the route is designed to be traveled east to west, it's entirely possible to run it in the opposite direction.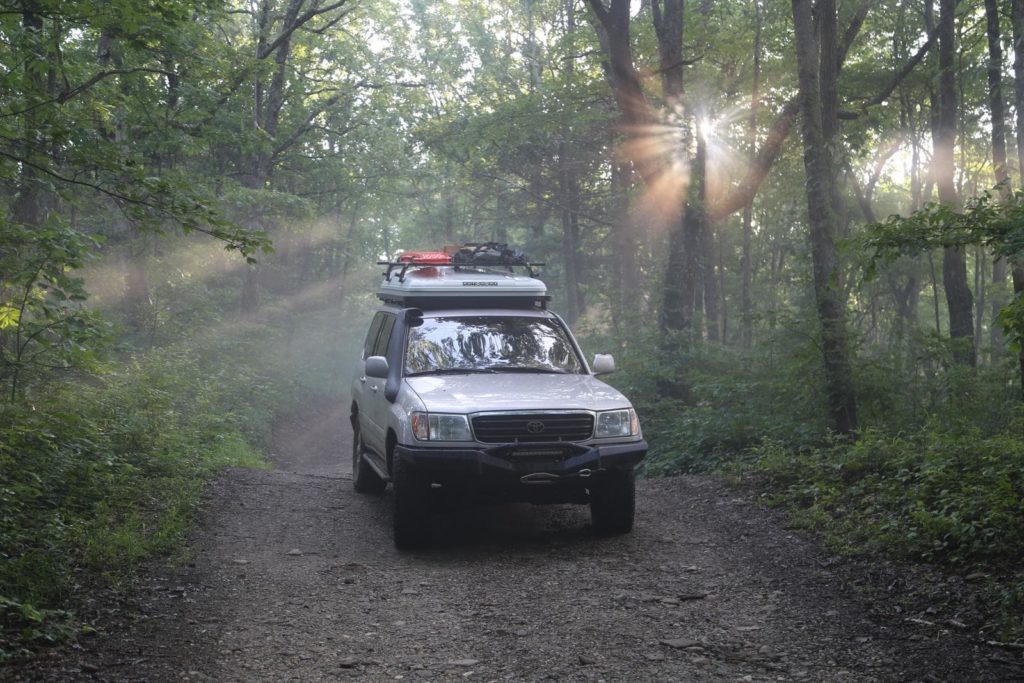 If you're looking for adventure outside of the overland realm, the Georgia Traverse has plenty to offer. Throughout the journey, you could fish in world-class trout streams, paddle whitewater rivers, visit incredible caves, and even tour a Bavarian village. In all honesty, why wouldn't you visit a Bavarian village nestled in the mountains of north Georgia when it's just 1 mile off of your route.
Along the traverse, you'll find plenty of camping opportunities ranging from dispersed sites to formal campgrounds operated by private groups or forest services. Before dispersed camping, be sure to confirm the legality of doing so in that particular area. It's not uncommon for unofficial, and therefore illegal sites to pop up in rural areas.
You should be prepared with offline maps stored on your device and communication systems that don't depend on cell service. Large areas of the route have limited to no cell reception. In times of heavy rainfall, the usually tame stream and river crossings can become impassable quickly. While it's easy to think of Georgia, a southern state, as immune to winter weather, the higher elevations can experience significant snow and ice storms during the winter months.
READ MORE: Trips & Trails: Delmar Ghost Town
Of course, you should always follow Leave No Trave Ethics. Pack out what you pack in, and better yet, bring some trash bags and clean up the sites a bit along the way. If possible, avoid the route after periods of extensive rain to curb erosion and deepening ruts. Take special care during stream and river crossings. Don't enter the water at high speeds, avoid unnecessary disturbance to the streambed, and don't stop in the water. These streams are home to many threatened or endangered species, and all of them are sensitive environments.
Depending on that time of the year you tackle the Georgia Traverse you could have days full of waterfall hikes and evenings full of fireflies, or you could make it a winter adventure and bookend your days with hot coffee and warm fires. If you decide to tackle this route, be sure to tag us on social media. We would love to see how your journey goes.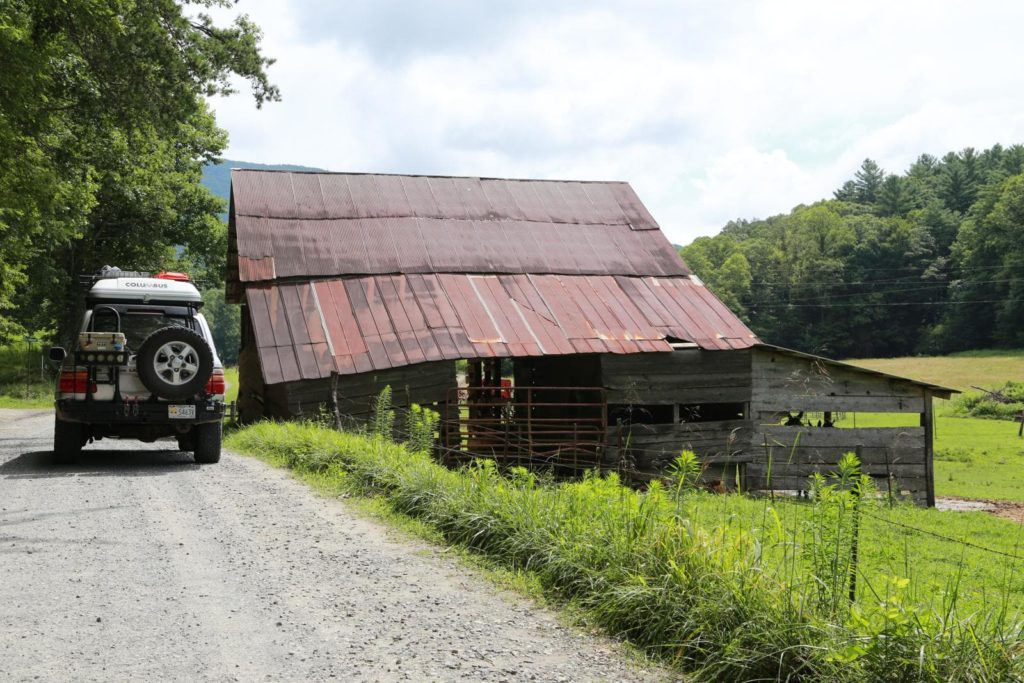 WHAT TO KNOW:
Time: 3-4 Days
Distance: 390 miles
Fuel: Fuel is available along the route at small towns and intersections.
Highest elevation: 3,882 feet
Water: Outside of the obvious availability at stores and gas stations along the route, water is also available, with proper filtration, at the numerous rivers and streams in the area.
Permits: The Georgia Traverse passes through several State and National Forest. Be sure to check local regulations when selecting campsites, bringing your firewood, etc.
Other considerations: While the county, state, and Forest Service roads are usually well maintained; weather can cause rapid determination. Also, the numerous water crossings can become impassable during times of heavy rain.