QuietKat is the leader in off-road electric bikes for hunting, fishing, camping, and exploring the great outdoors. QuietKat electric bikes are designed to be tough, rugged, and dependable when you are deep in the backcountry. Powerful motors paired with fat-tires and performance components make it easy to traverse any type of terrain, from soft sand at the beach, snowy roads in the Rockies' to the slick rock in the Utah desert. In addition, the full range of accessories such as bags, racks, and trailers allow you to bring everything you need to haul your gear on your next adventure.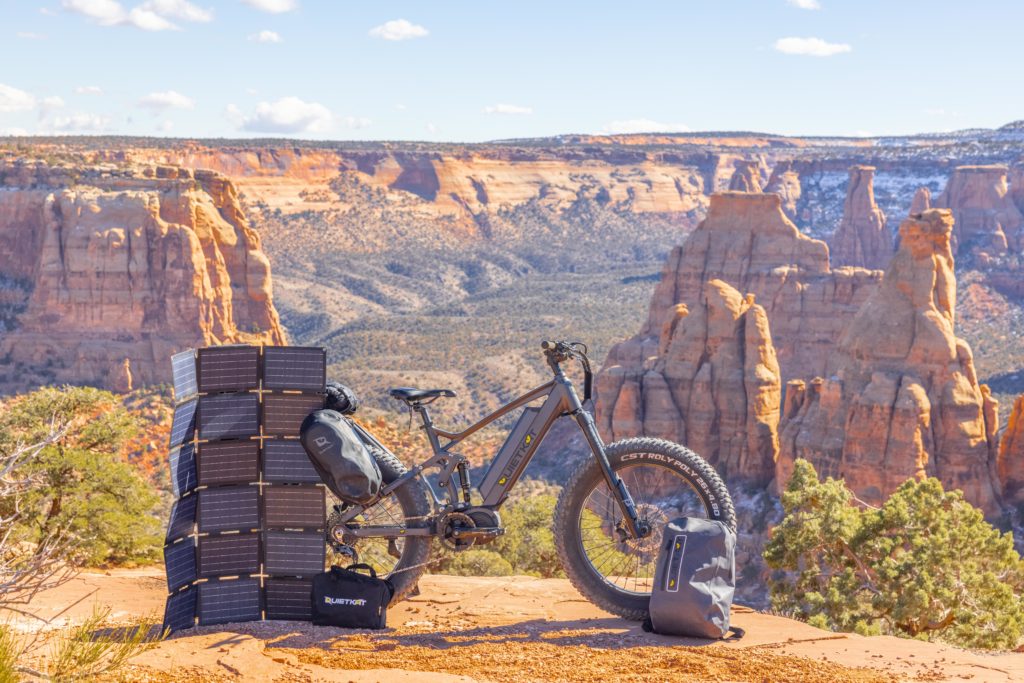 QuietKat was founded in 2012 by twins Jake and Justin Roach. They wanted a better way to travel around their Illinois farms during whitetail season, and access hard-to-reach elk territory in Colorado's backcountry. They quickly realized the electric bike had great potential and could be purpose-built to provide the capability and utility they required. The first QuietKat eBikes changed how hunters access their lands all year round, not just during hunting season. The ability to move quietly without leaving a scent is a game-changer, and the utility factor of the eBike created an entirely new way to bring gear across difficult terrain and access blinds and stands much further away than before.

The tradition of utility and capability runs strong at QuietKat, which matches well with the overlanding community. All of our electric bikes are designed to go further and explore more. Powerful motors paired with fat-tires combined with racks, bags, and trailers allow you to access places that may be too far to hike or illegal to bring a motorized vehicle; or perhaps you need to bring tools, gear, or supplies along with you. QuietKat eBikes go places and do things other eBikes just can't handle. Overlanders today are looking for more than just a ride, so when the road ends, the adventure continues with the capability and utility of QuietKat electric bikes.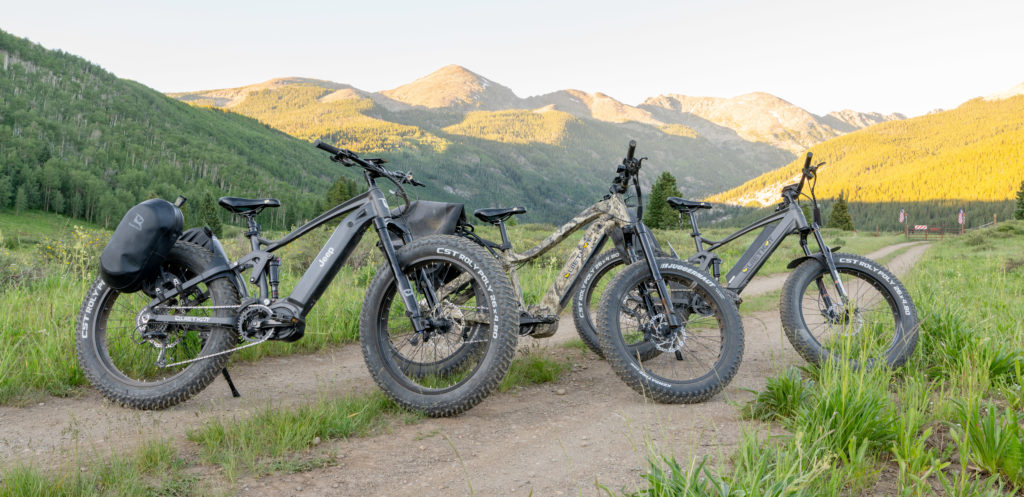 In 2018, QuietKat partnered with Jeep to create the most capable mountain bike on the planet. Featuring a high-torque motor and full-suspension frame the Jeep eBike is the perfect companion to the all-new Jeep Wrangler 4XE. The synergy between the Jeep and QuietKat off-road lifestyle is embodied in the Jeep e-Bike available now at both Jeep and QuietKat dealers in the USA and Canada.

QuietKat is proud to announce that we have recently joined the Vista Outdoor family of powerhouse brands, including CamelBak, Giro, Campchef, and Bushnell.
Chris Metz, CEO of Vista, said, "The similarities in consumers and cultures across the Vista Outdoor and QuietKat landscapes will open new doors and drive synergy, innovation, and success for our entire organization."
QuietKat will continue to operate out of its current headquarters in Eagle, Colorado, and design the best electric bikes for the outdoors. The relationship with Vista Outdoor will create extraordinary opportunities and benefits for all our customers.
We want to thank all our dealers and customers for their support over these past nine years, and we look forward to meeting many new friends at the Overland Expos.
Disclaimer: This paid story was produced in partnership with QuietKat.