Between the high mountain passes and endless dirt roads, Colorado is an adventure riding paradise. Grab your helmet and join us at Overland Expo Mountain West for a weekend full of two-wheeled inspiration and a ton of fun!
Get Outfitted!
Whether you're hunting for your next great adventure bike or you're kitting out your daily driver, the Moto Village at Mountain West has everything you need.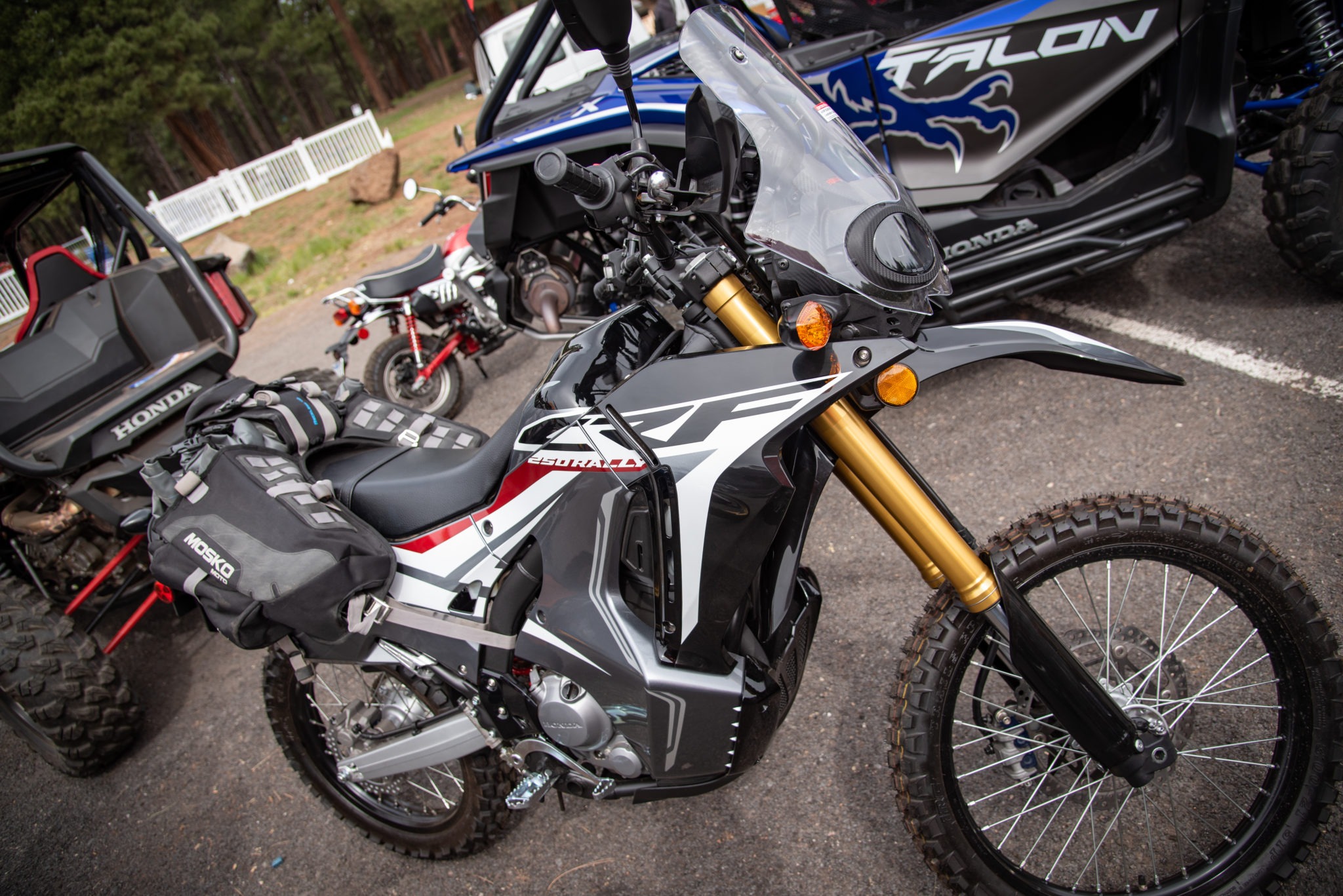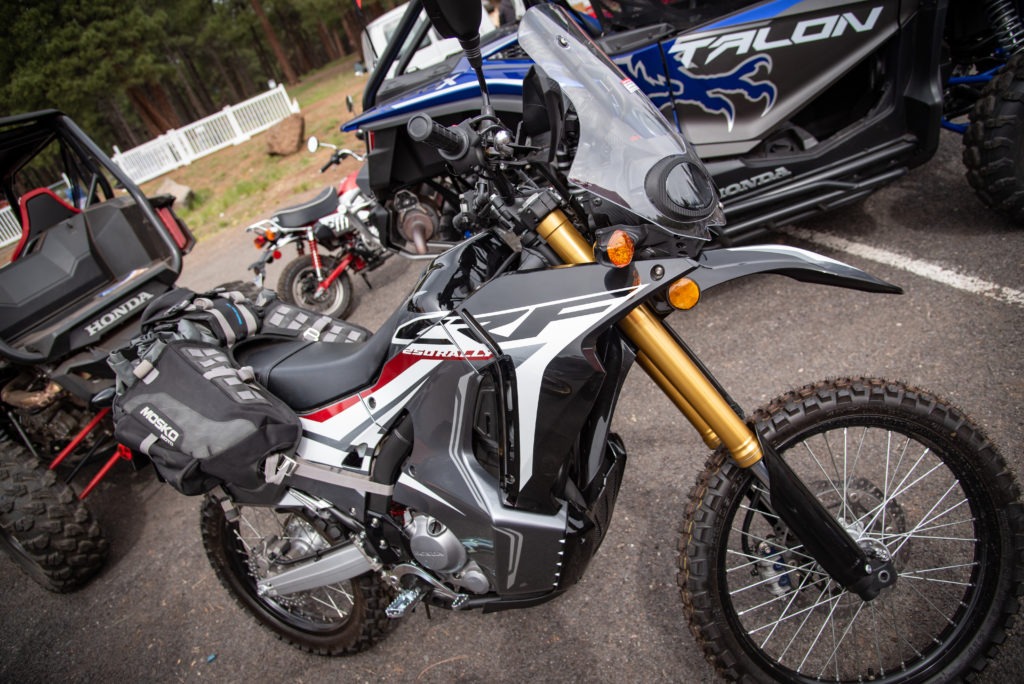 Eyeing some new luggage for your bike? Mosko Moto, Wolfman Luggage, Green Chile Adventure Gear, and more will be at Mountain West. Need your riding gear repaired? Utah State University & Rockduster Gear will be onsite to help you out. Maybe you've been thinking about upgrading the essentials? Doubletake Mirror, Woody's Wheel Works, and others will be there! Looking for some reading to keep you stoked between rides? Meta will be onsite at the Rider Justice booth passing out copies of their beautiful print magazine all weekend.
If you're dreaming about adding a new bike to your moto quiver, demo rides will be happening all weekend! Test ride the new Harley Pan America and the Yamaha Tenere 700. You can even take a Ural sidecar for a spin at Mountain West.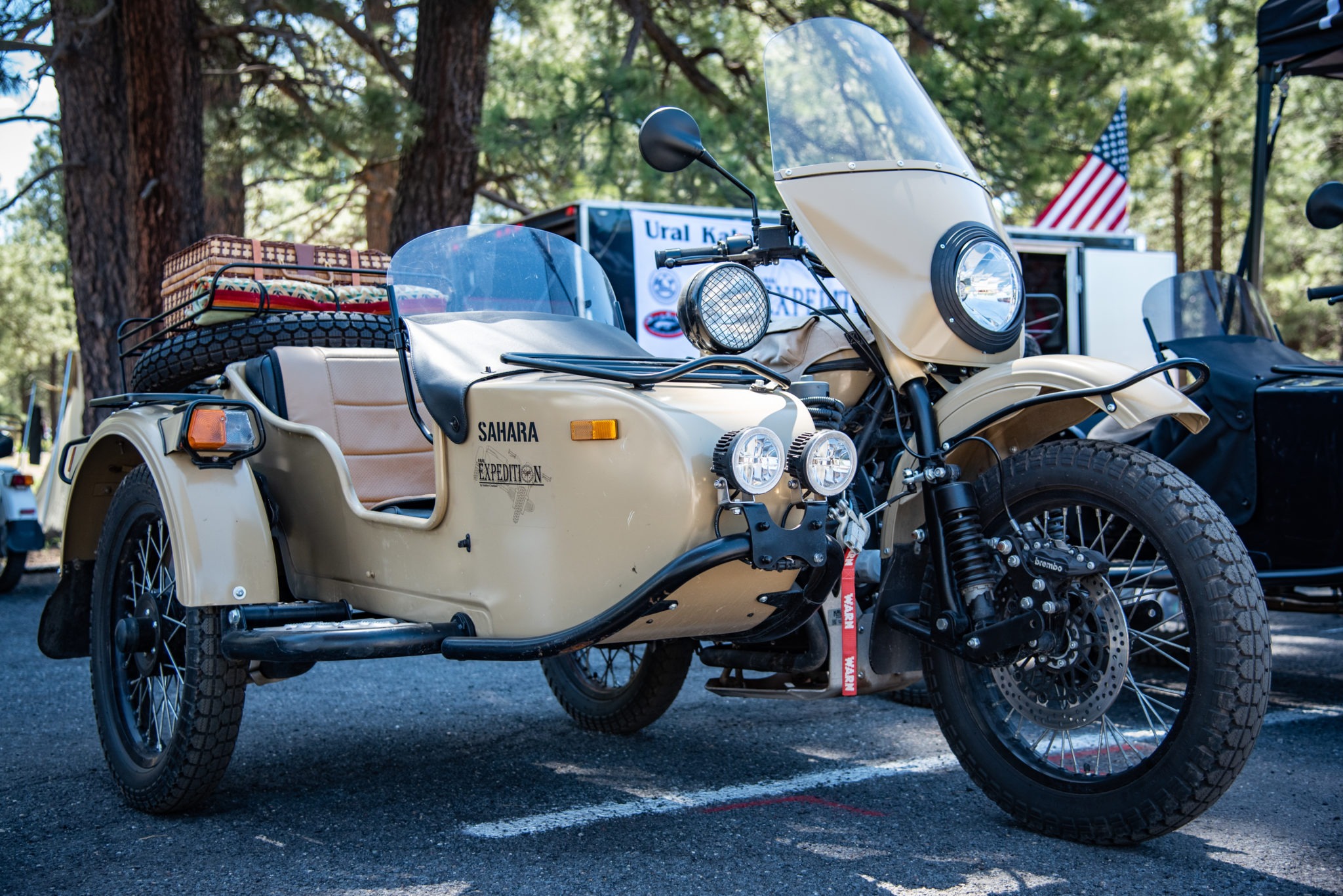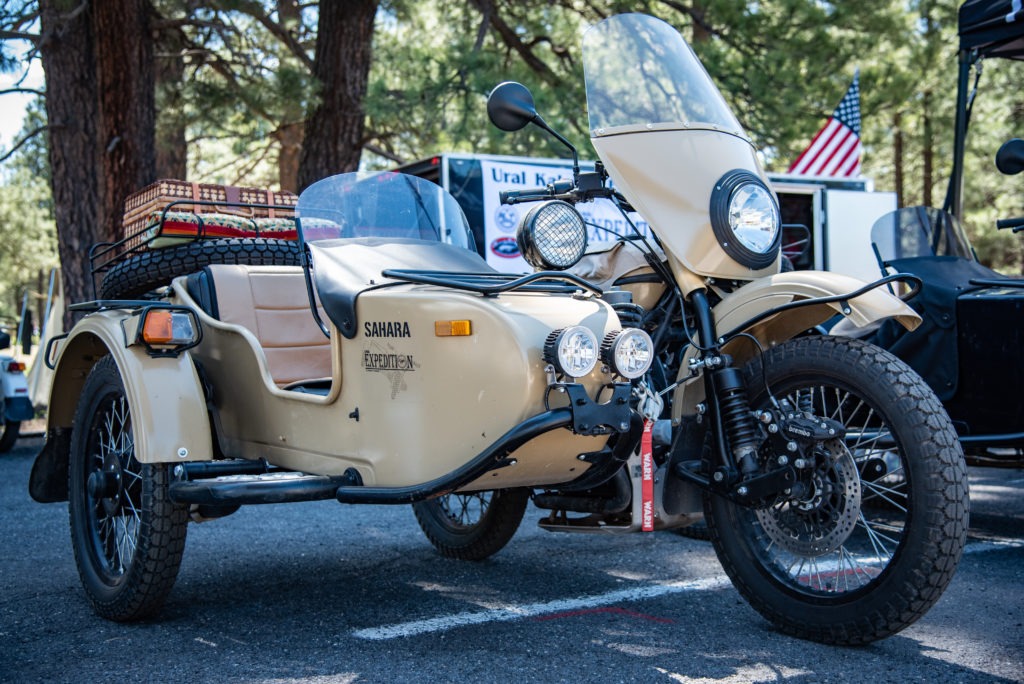 Get Inspired!
Classes are one of the cornerstones of Overland Expo. Between hands-on riding and engaging classroom sessions, we've got education programs for every sort of adventure ambition you may have.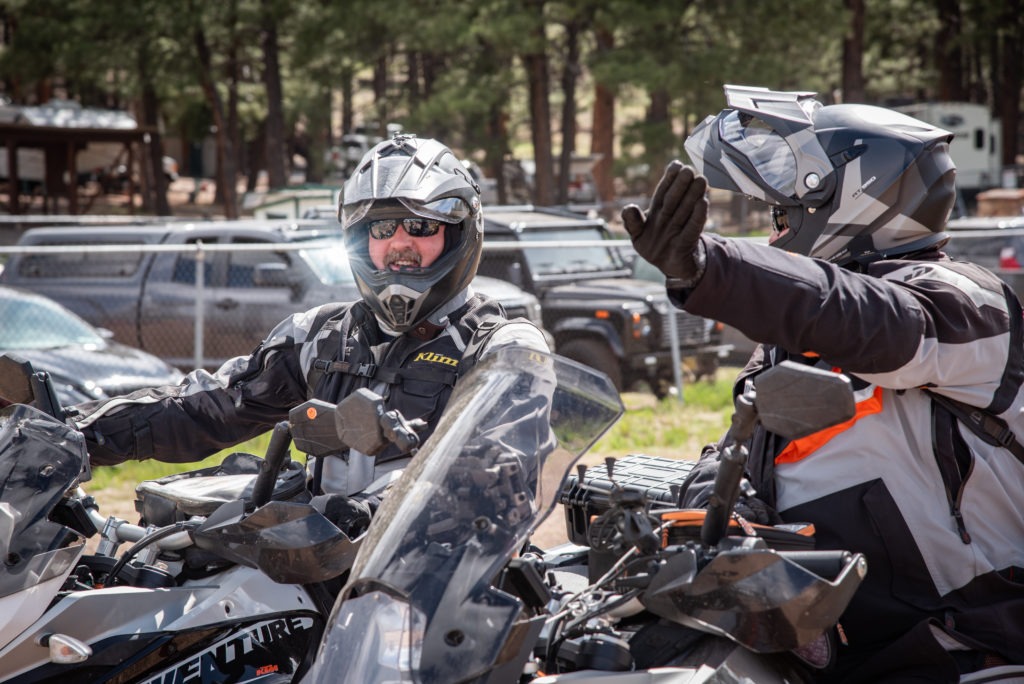 For the moto-curious folks out there, we're partnering up with the Motorcycle Industry Council on their Ride with Us Moto Intro program. Ride With Us is free and open to all Day and Weekend pass holders. This is a 45-minute training that teaches the basics of riding on a closed dirt course. So, bring your aspiring riding buddies along for the show and give them a taste of what they've been missing out on!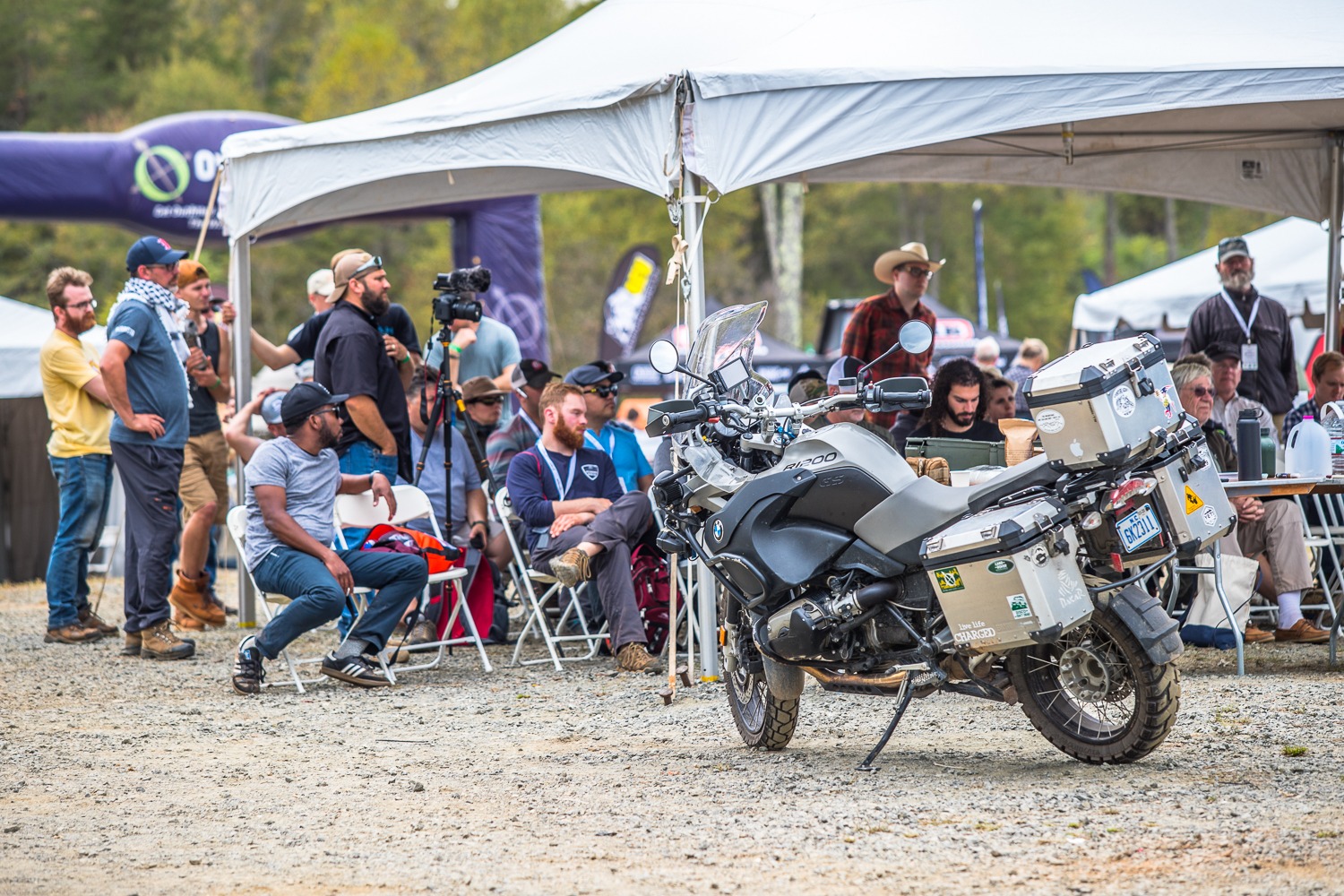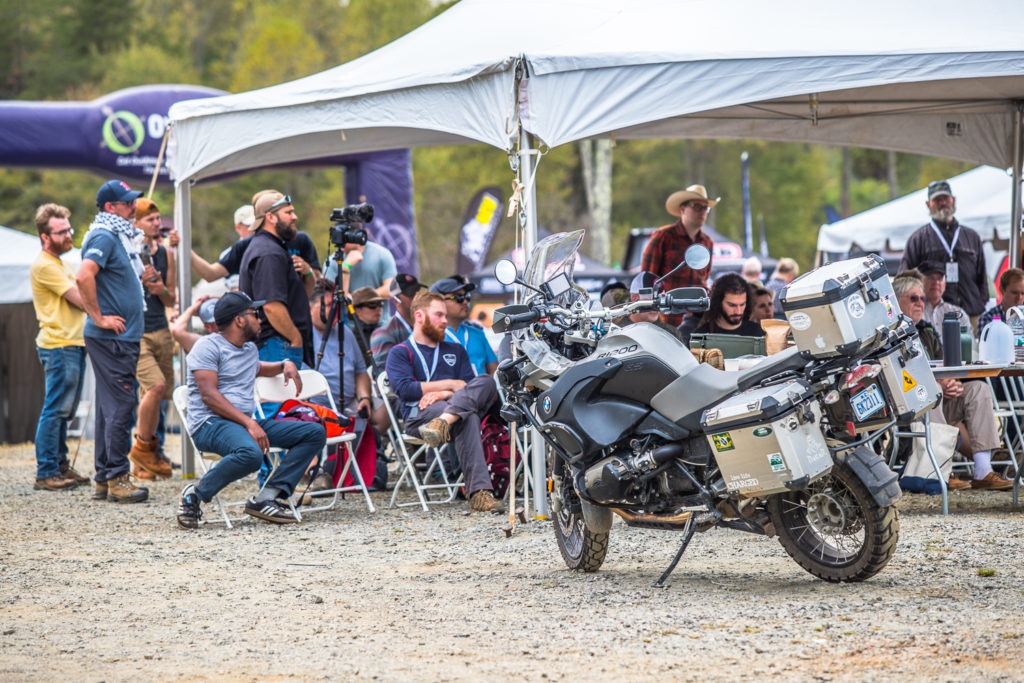 Day and Weekend Pass attendees can join in any of our open classroom sessions at Mountain West. You'll learn helpful tips and hear inspiring stories from other two-wheeled adventurers. The class list will be finalized shortly, but here's a sample of what's in store:
2Up and Overloaded: Motorcycle Packing for 2: Join Notier's Frontiers for a "behind the scenes" look at how they pack their panniers for their self-proclaimed '2Up and Overloaded' round-the-world adventures.
Paris Dakar: How I Got There: Patrick Trahan is a dream chaser and entered the world of rally racing with virtually no experience on a KLR 650. His stories of failure and triumph will connect with anyone who has wanted to challenge themselves to be part of something big. From bump-starting his bike using a camel at a rally, to barely surviving a head-on collision during a charity ride, Pat's adventures engulf his audiences and take them on a journey that is sure to inspire and wow them.
Girls on Top: A Ride to Mount Everest Base Camp: Girls On Top is the first all-female group to ride to Mt. Everest base camp on Royal Enfield Himalayan motorcycles. Kim will share the unexpected saga of her 14-day ride through monsoon rains and breathtaking scenery while in Nepal and Tibet.
To Tour or Not to Tour: The 'Ins and Outs' of Motorcycle Touring: Having enjoyed 27 years of adventures atop motorcycles, Walter and Pamela Maurer have taken just about every type of tour possible. In this session, this dynamic duo will cover the considerations that must be made when one is trying to decide whether to go-it-alone or sit back, relax and let someone else do all of the heavy, logistical lifting.
"Beyond Siberia – Riding the Road of Bones" Screening: Presented and narrated by Charley Boorman. The 30,000-kilometer motorbike ride from London to Magadan, on the edge of Russia, has been described as one of the most challenging motorbike rides in the world. For four solid months, 16 adventure motorbike riders push their bikes to the limit across a quarter of the Earth's surface. Starting in Europe they ride the length of Russia, onto the historical Silk Road, deep into Mongolia, through the Siberian wilderness and an incredibly moving final ride through the infamous Road of Bones. Through blazing deserts, inland seas, snow-covered peaks, black ice, torrential rain, raging rivers and vast empty plains, this is a motorbike adventure like no other. These riders know that every bend in the road could be their last and not everybody will make it to the end.
Get Trained!
If you're an adventure rider and want to take your skills to the next level, the Motorcycle Expedition Skills Area (MESA) is for you. Led by Bill Dragoo of Dragoo Adventure Rider Training (DART), you'll learn the ADV riding skills that will take you confidently off-the-beaten-path on our custom-built training course. To take part in MESA classes you'll need an Overland Experience ticket and your own motorcycle.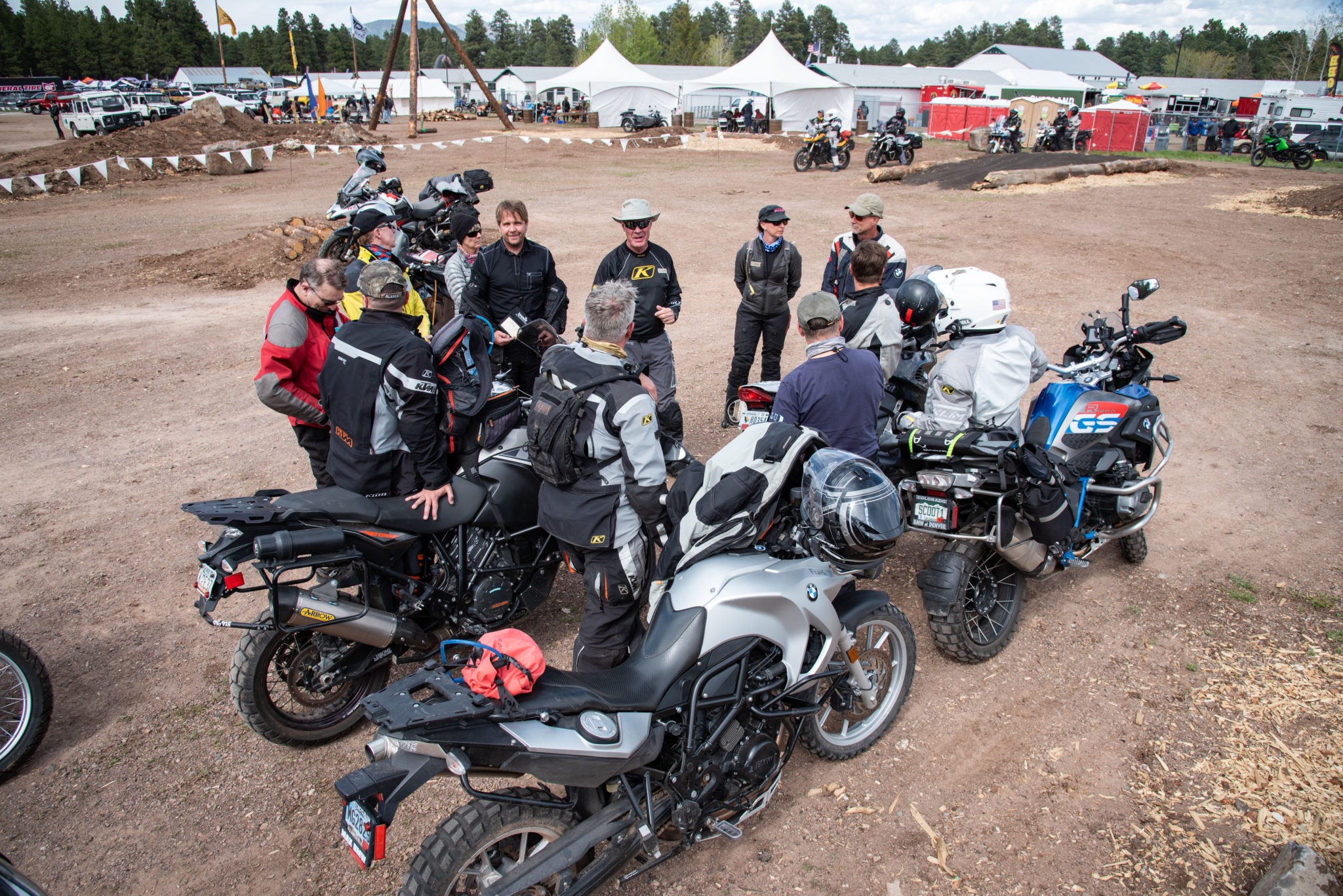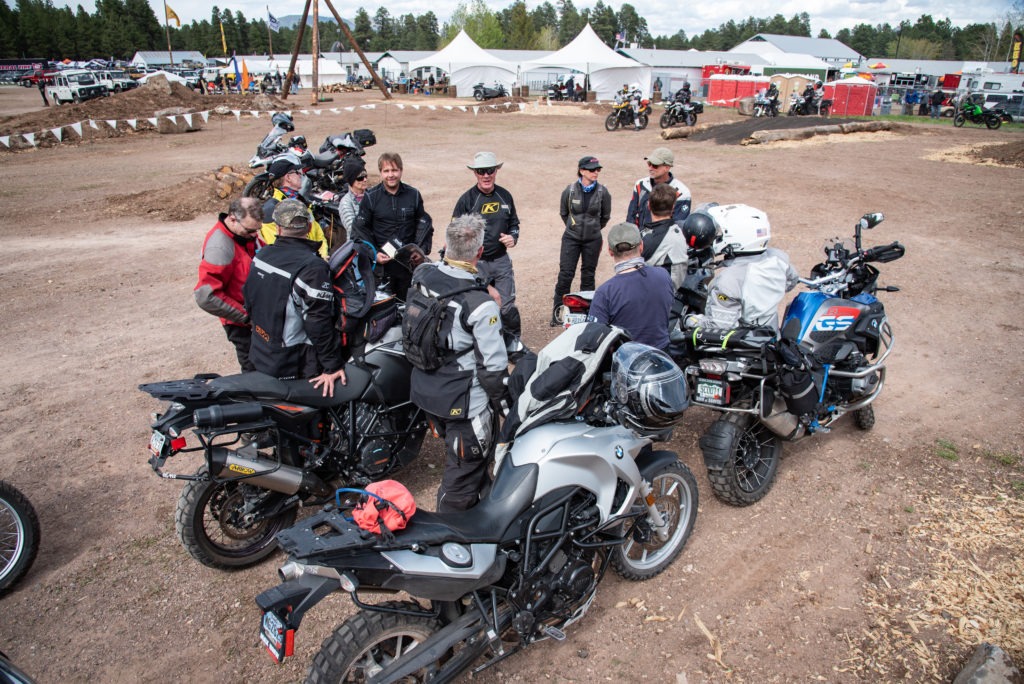 Here's a few of the MESA classes you'll be able to choose from:
Two-Wheeled Overland Skills, Level 1: Balance and Control: This introductory course is meant to inspire confidence for the two-wheeled overlander to go on when the tarmac ends. The session will introduce you to the essentials of balance, proper body position, counterweight steering, peg weight steering and the partnership of clutch and brake interaction. Riders will then use these techniques to practice slow speed riding and technical steering.
Two-Wheeled Overland Skills, Level 2: Navigating Off-Road Terrain: This course builds on the principals learned in Level 1. In Level 2, learn how to handle mixed riding surfaces such as rock, sand and logs, and off-camber terrain and step up to the benefits of coordinated front and rear brake usage for a controlled stop. Instructional techniques will include proper use of the clutch and throttle to limit wheel spin when starting out, and smoothly moving up the hill, then executing controlled descents using correct braking inputs and body position as the bike moves beneath you.
Emergency Towing: Broken chain? Out of gas? Electrical system let all the smoke out? AAA doesn't go some of the places you may find yourself broken down. Witness and practice a proven method of towing over short or long distances and over most types of terrain.
Uprighting Your Moto: Righting a massive, loaded adventure bike can be a handful. Worse yet, an injured back can end a ride or even a career. This CLASS is designed to help you learn the best way to get up and rolling after an errant fall with the least energy expenditure. We will also discuss creative and alternative methods of rectifying a bad situation.
Motorcycle Roadside Repair: When was the last time you received a crash course in roadside motorcycle repairs from a Dakar Rally racer?! During this CLASS, Patrick Trahan will demonstrate a few tips on how to isolate problems on your motorcycle and repair them. He will show how to patch a hole with cold welding; how to identify and resolve some common mechanical and maintenance-related issues associated with overland riding; how to change tires; and how to tow a motorcycle.
And More!
The Rider Justice Moto Party is one of the best parts of Overland Expo. This party is all about celebrating the motorcycle community and your ticket includes dinner, drinks, live music, and awesome moto raffle prizes. All you need is the add-on ticket to take part in the fun!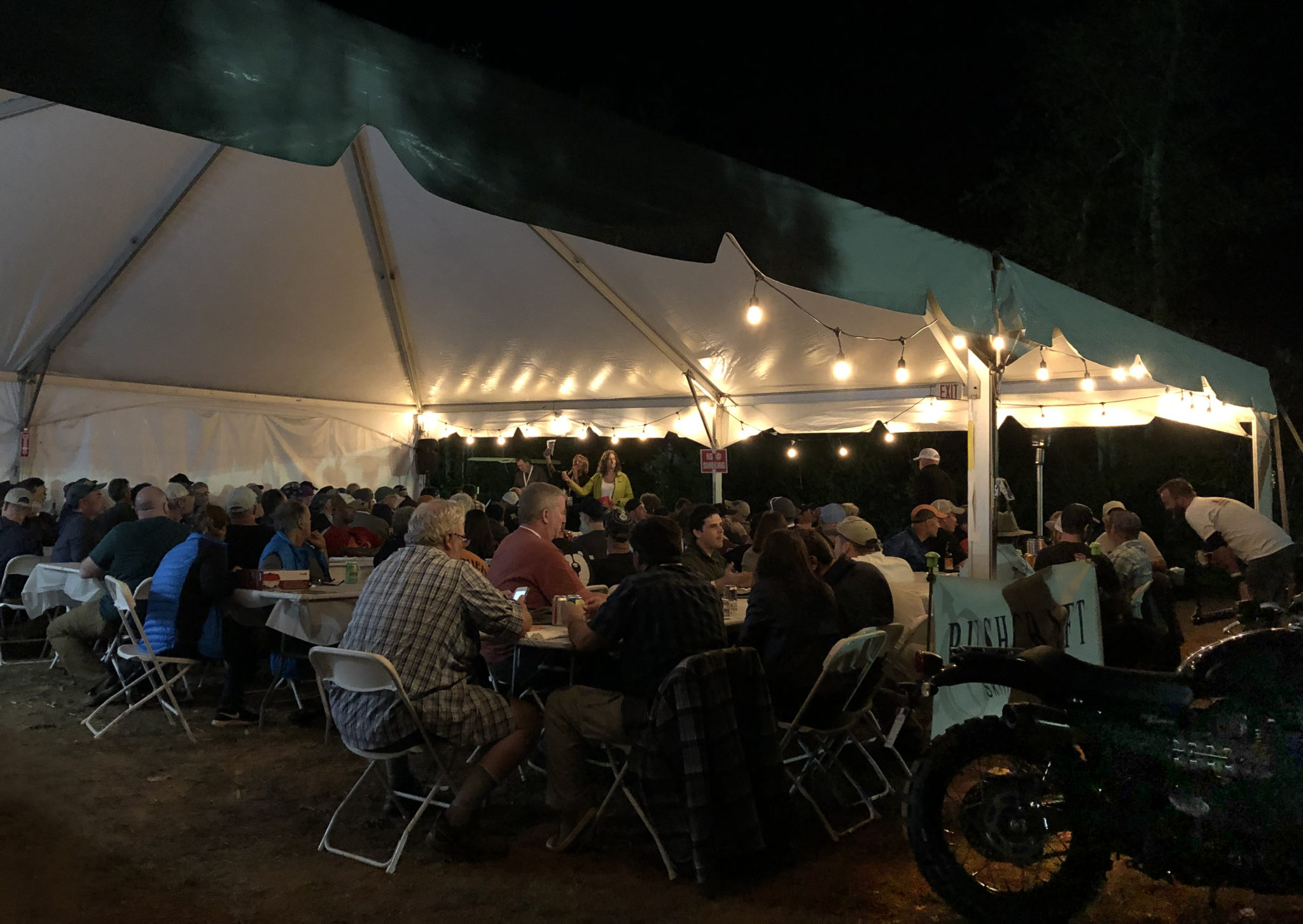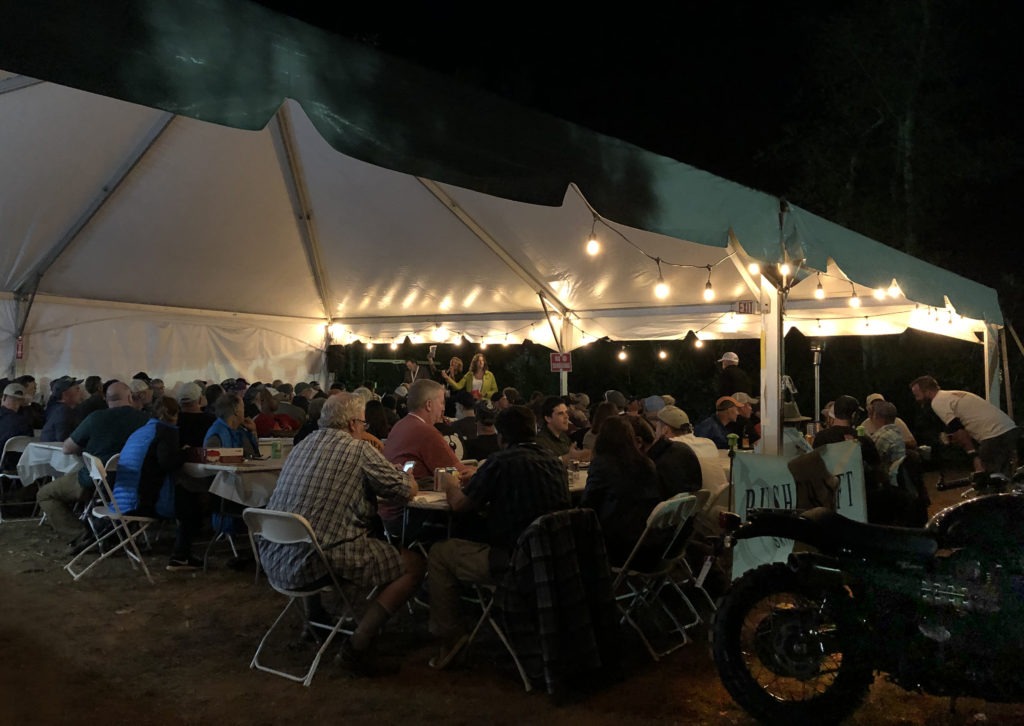 How slow can you go? Enter the Slow Race on Saturday at 4PM for a chance to win new tires, Expo Cash, and other great prizes! Speed counts, in this case, going as slow as you can without stopping or dabbing your feet, and while staying in your lane. Just bring your bike and riding gear to the Motorcycle Expedition Skills Area and test your skills.
Put your riding finesse to the test! The Sunday Celebration of Skills is for all Overland Experience Moto attendees, but everyone is welcome to come watch the fun! Test what you've trained all weekend for with real-world based obstacles during our final confidence-building event on Sunday. With sand, ruts, logs, and hills, maneuver your motorcycle through turns and terrain challenges. You'll get feedback by expert trainers and have a great time in the process.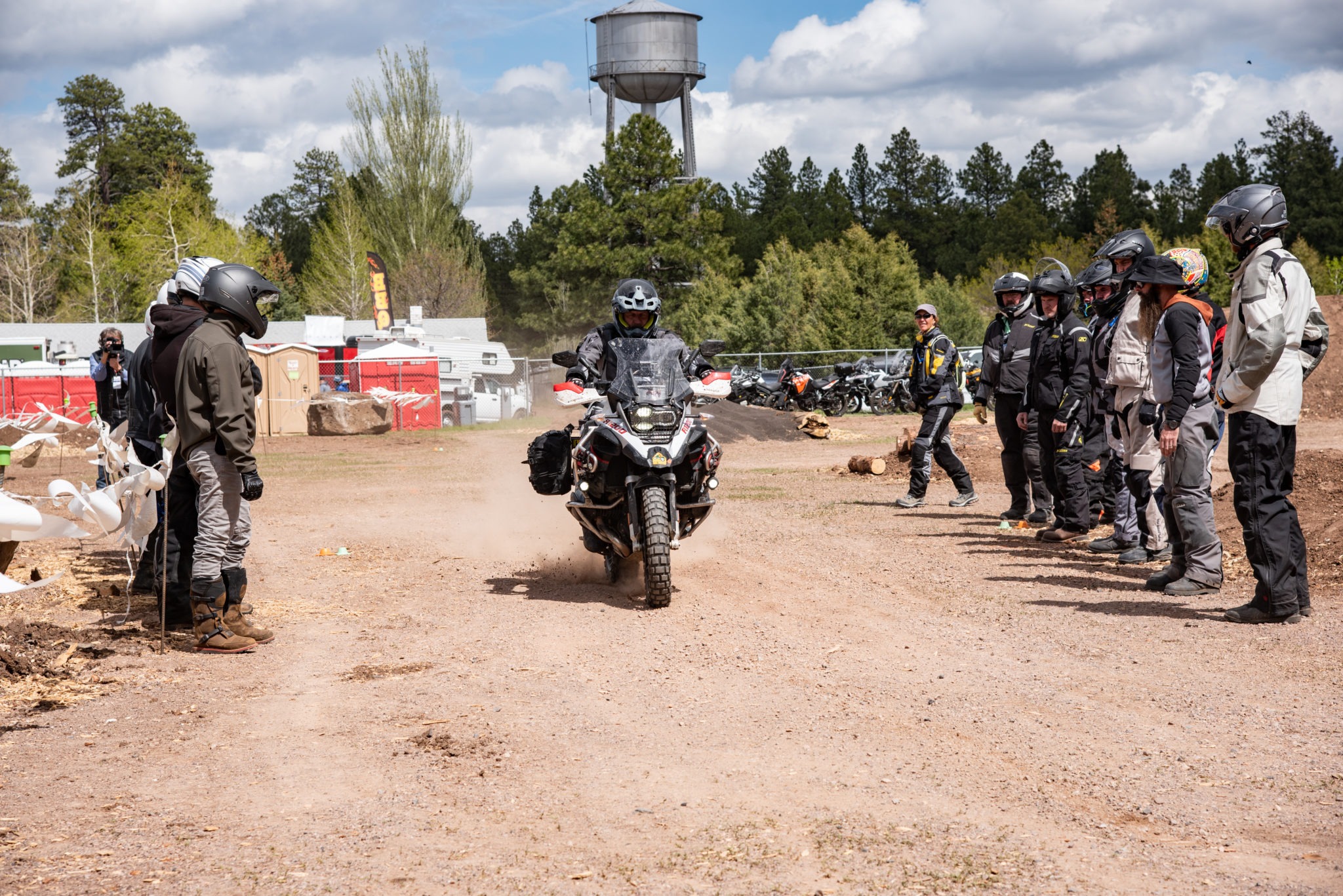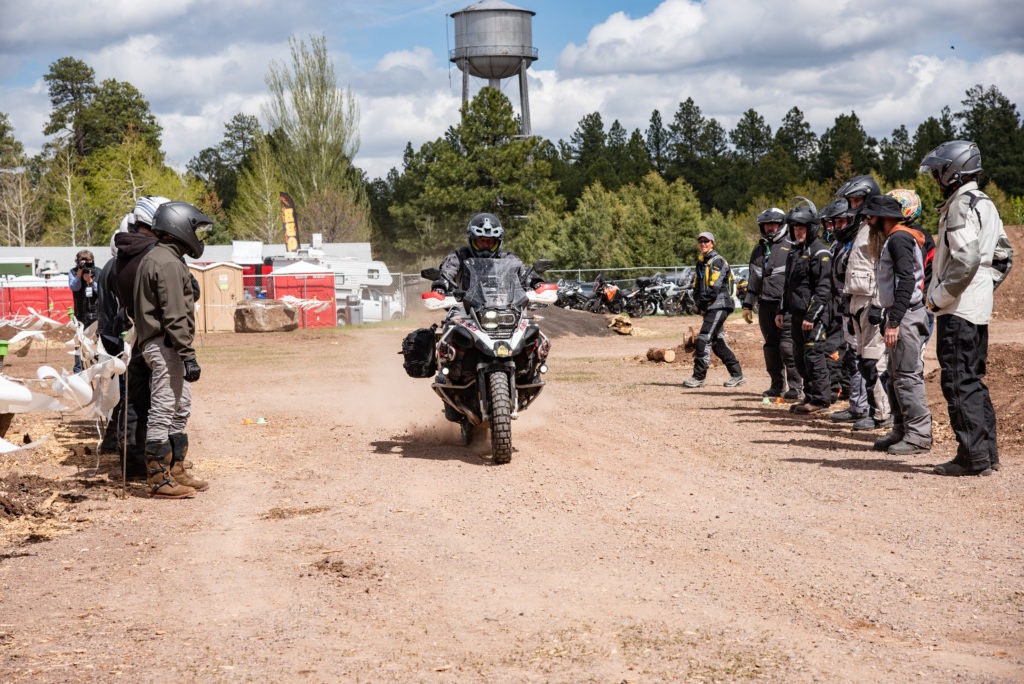 Overland Expo Mountain West is going to be a blast! Whether you join us for a day or the whole weekend, don't forget to pack your riding gear and get ready for a great time!