We recently spent a week with the all-new Bronco (a review and video are coming soon) and we absolutely fell in love with it. While we put the finishing touches on our other Bronco coverage, we thought we'd knock out our five favorite features of the Ford Bronco. Here they are, in no particular order.
Independent Front Suspension
Hardcore rock crawlers might balk at the idea of having an independent front suspension (IFS). When it comes to overlanding, though, the steering and handling benefits of IFS greatly outweigh the perceived fragility of the suspension setup.
Yes, solid axles — like those on the Wrangler — might be "stronger." But for most overlanders the Bronco's constant velocity axles will be more than sturdy enough to handle whatever you can toss at it. Although they might be more break-y (in theory), an IFS handles so much more smoothly and steers a lot straighter down the road.
For these reasons, we're thankful the Bronco has IFS.
Turbocharged Engines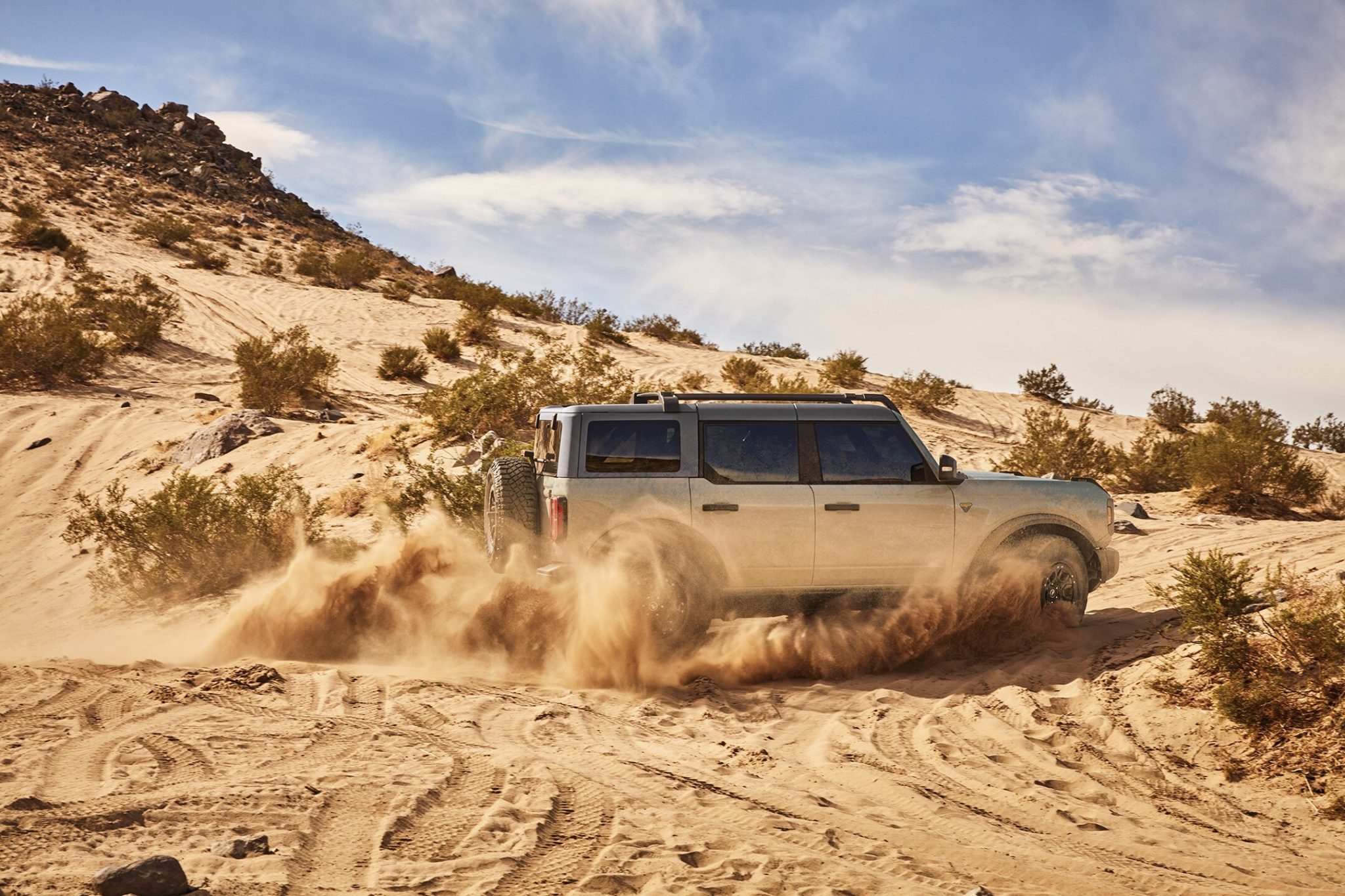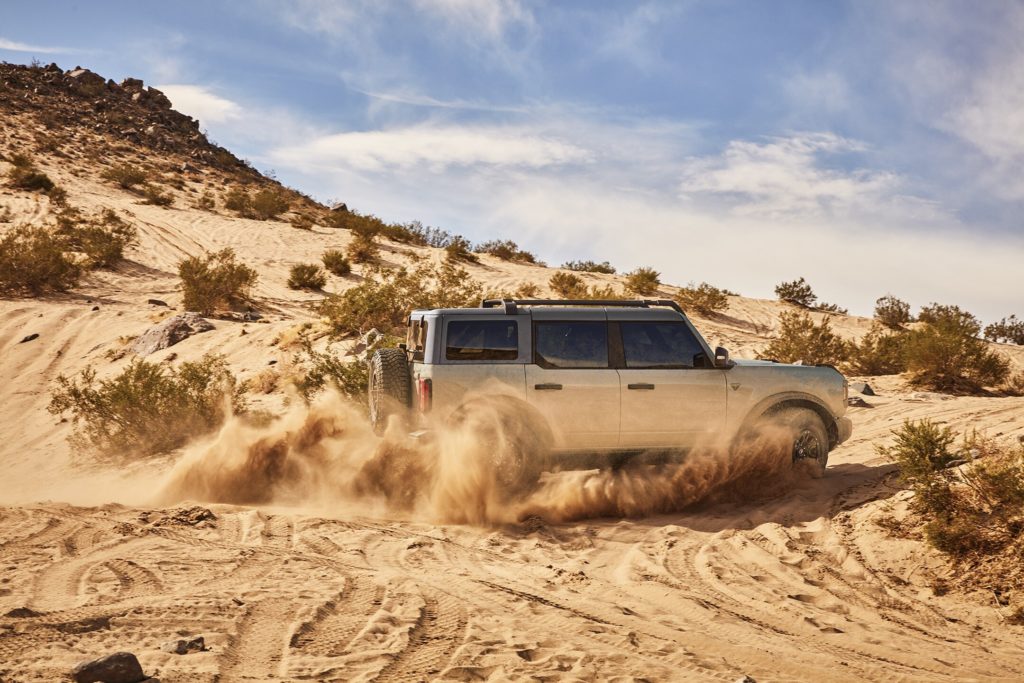 Power when you need it, fuel efficiency when you don't; these are the benefits of turbocharged engines. At launch, Bronco offers only two engine options — both are turbocharged EcoBoost engines. The one we tested was the base 2.3-liter four-cylinder engine. The upgrade option is a 2.7-liter V6.
We found the 270 horsepower from the 2.3-liter more than sufficient on and off the highway. To be frank, the Bronco absolutely scoots with the skinny pedal mashed to the floor. To quote President Biden, "This sucker's quick!"
Turbos add power, yeah, and we liked that. But when the turbo isn't boosting, it also allows the engine to burn less fuel. Since both engines have relatively small displacement, they don't burn much fuel when they're in the lower rev range. In fact, we saw 18 miles per gallon on average on our several-hundred-mile overland journey in the four-door Bronco.
Manual Transmission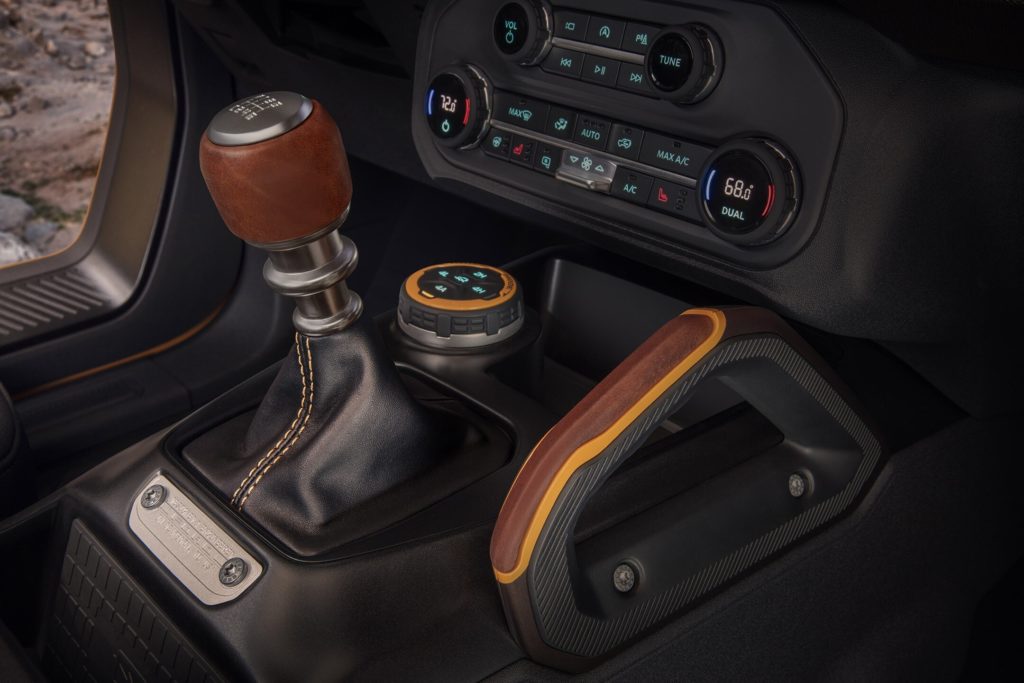 You can't get a manual transmission in the 4Runner. But you can get one in the Bronco. Sure, it might make driving on the trail a bit more difficult. That's part of the fun, though. Rowing your own gears brings a connection to the vehicle like nothing else can.
Plus, the Bronco's manual gearbox is a seven-speed. Well, you might actually consider it a six-speed with a dogleg crawl gear located south of the reverse gear. With this lower gear, there were virtually no obstacles we couldn't overcome in the four-door Black Diamond trim Bronco we drove.
Kudos to Ford for putting a manual transmission in the Bronco at a time in which such an option is incredibly rare — and seemingly going the way of the polar bear.
Sasquatch Package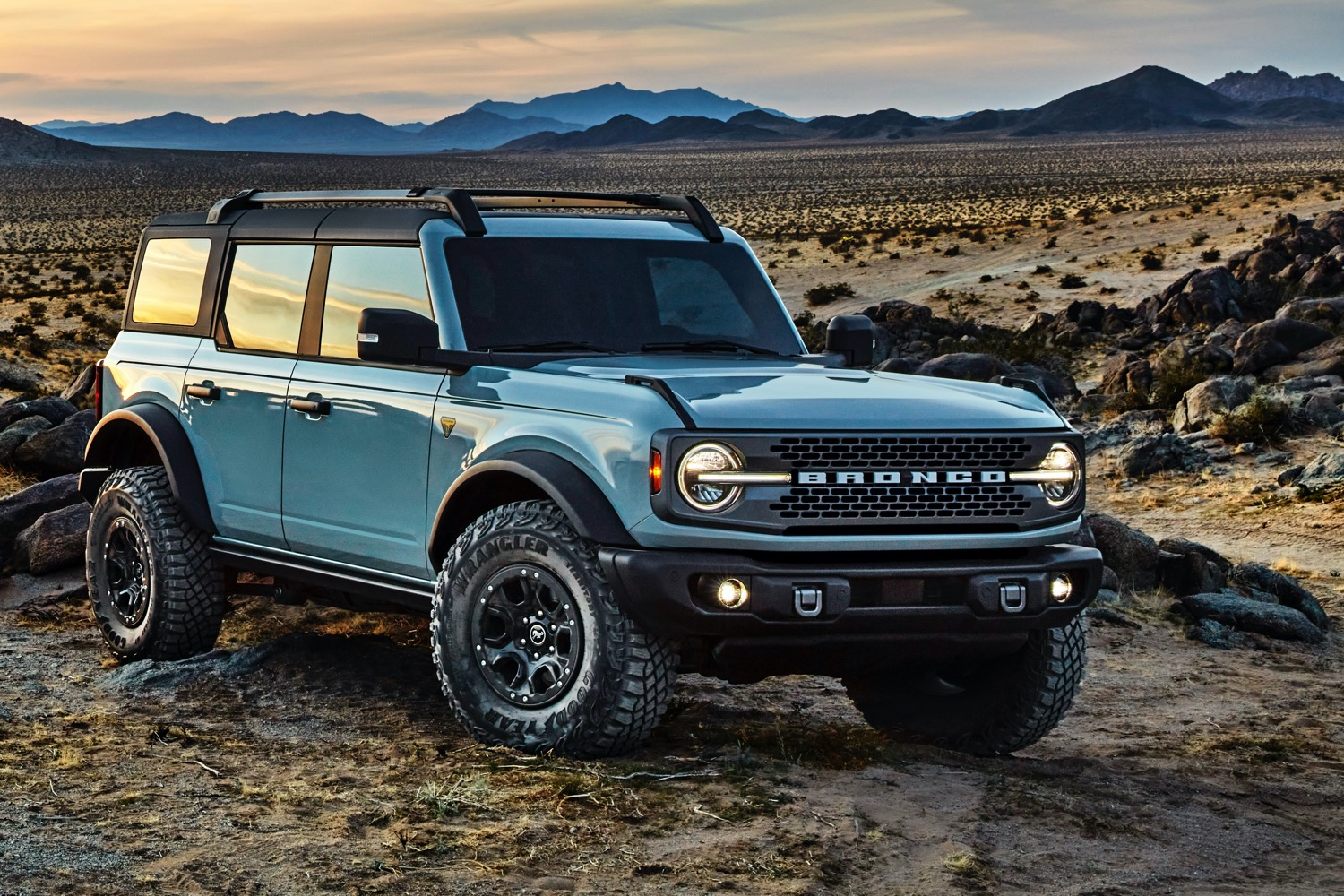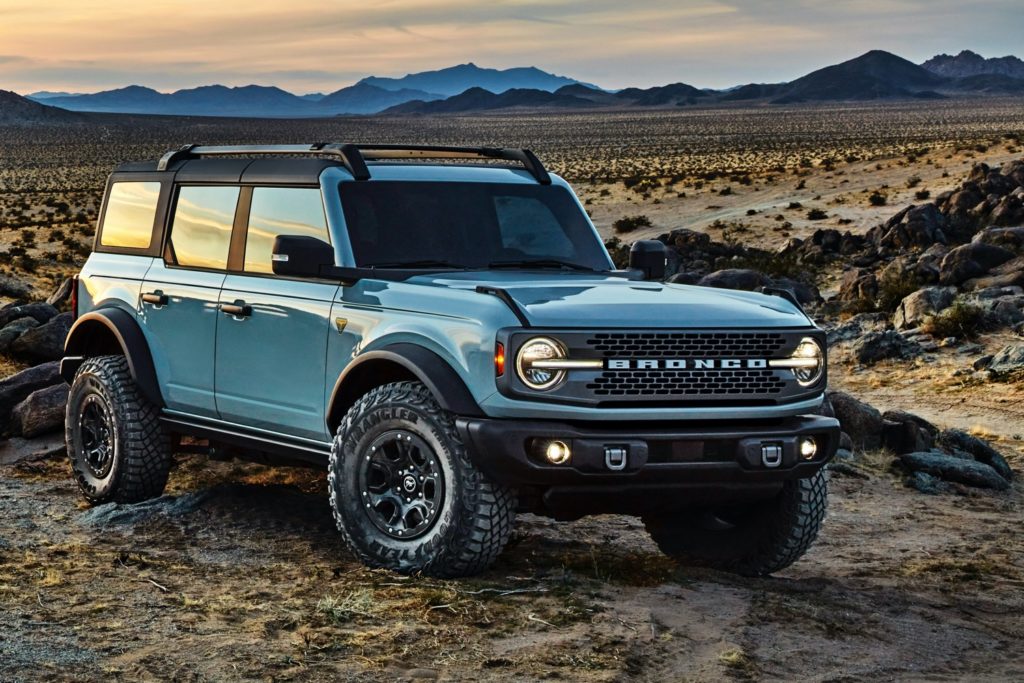 Our tester Bronco didn't have the Sasquatch Package, which adds 35-inch tires and e-lockers inside all three onboard differentials. However, ours had a rear locker, which came in incredibly useful.
Regardless of whether we've gotten the chance to test the Sasquatch Package or not, we are heartened that such a thing exists — and you can even add it to a Base trim Bronco, too!
We wager that with 35-inch mud-terrain tires and triple lockers, there is almost nowhere the Bronco can't go.
Comfortable Seats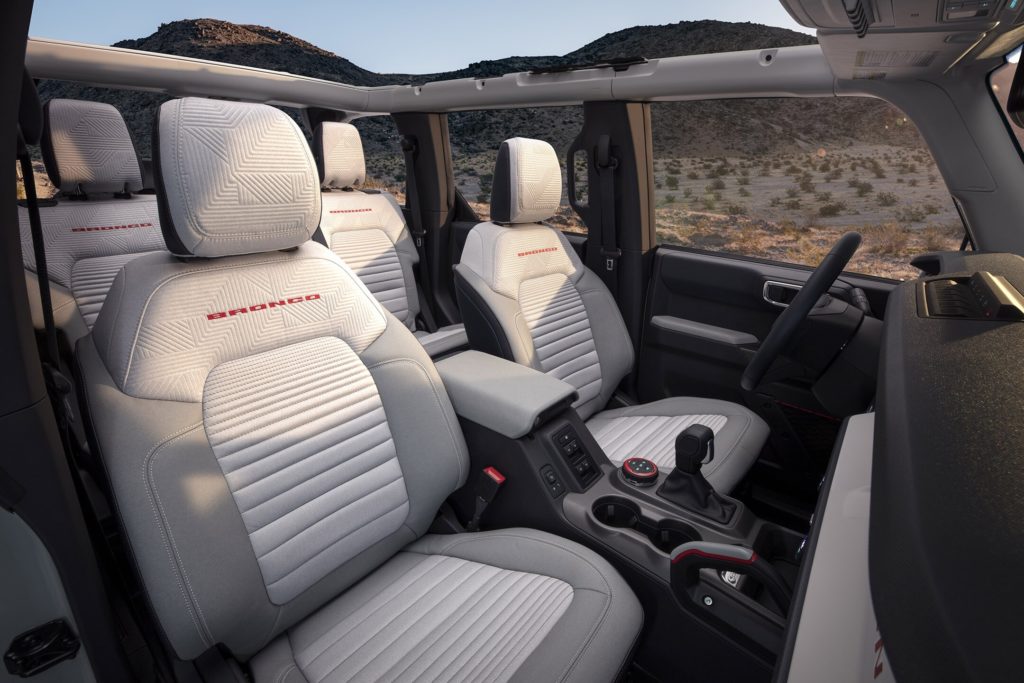 It might seem sort of silly to list comfy seats alongside a package that offers three locking differentials, but you would be surprised (or maybe you wouldn't) what a difference comfortable seats make in an overlanding rig.
If you've ever spent more than a few moments behind the wheel of a rig with uncomfortable seats, you know how being uncomfortable or cramped can trash your energy. So, we were delighted to find comfortable seats inside the Bronco.
The seats were deep and comfortable without being overly soft. They provided enough grip to keep your body planted in hard cornering or at weird angles on the trail. At the same time, they didn't give you the feeling you were sitting in grandpa's La-Z-Boy.
Actually, they were so good, we wish we could bolt up the Bronco seat into other rigs.