Even though the new Ford Broncos are just starting to make their way across the country, Ford has already announced some changes and updates for the next model year.
2022 Broncos will see the addition of two new color options. The all-new Eruption Green Metallic is a unique hue that seems to be inspired by the Mallard Green available on the first-generation Broncos. Where other companies have leaned into more matte and muted greens, the Eruption Green Metallic has a certain pop to it. While this hasn't been confirmed, hopefully, it will be available with the white hard top teased on one of the initial Bronco prototypes and rumored to be available on limited trim packages in 2022.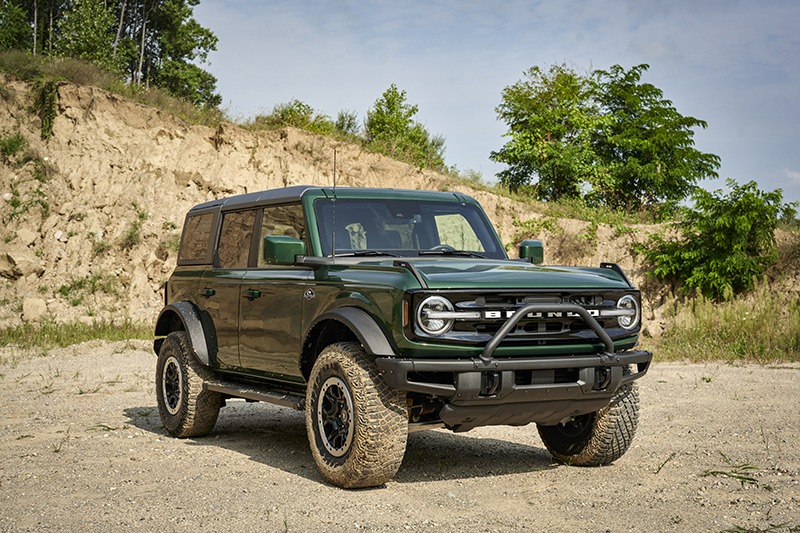 The second new color, Hot Pepper Metallic, has previously been used on the Focus and Ranger, and it's slated for the new Ford Maverick. Unfortunately, no official images have been released, but we expect this orange tone to give the Bronco a nice retro vibe.
With the addition of the two new colorways, Ford will be retiring Antimatter Blue, Lightning Blue Metallic, and Rapid Red Metallic at the end of the 2021 model year. With some reservation holders finding their preorder moved from the 2021 to the 2022 model, these changes will affect available options when it comes time to finalize their choices.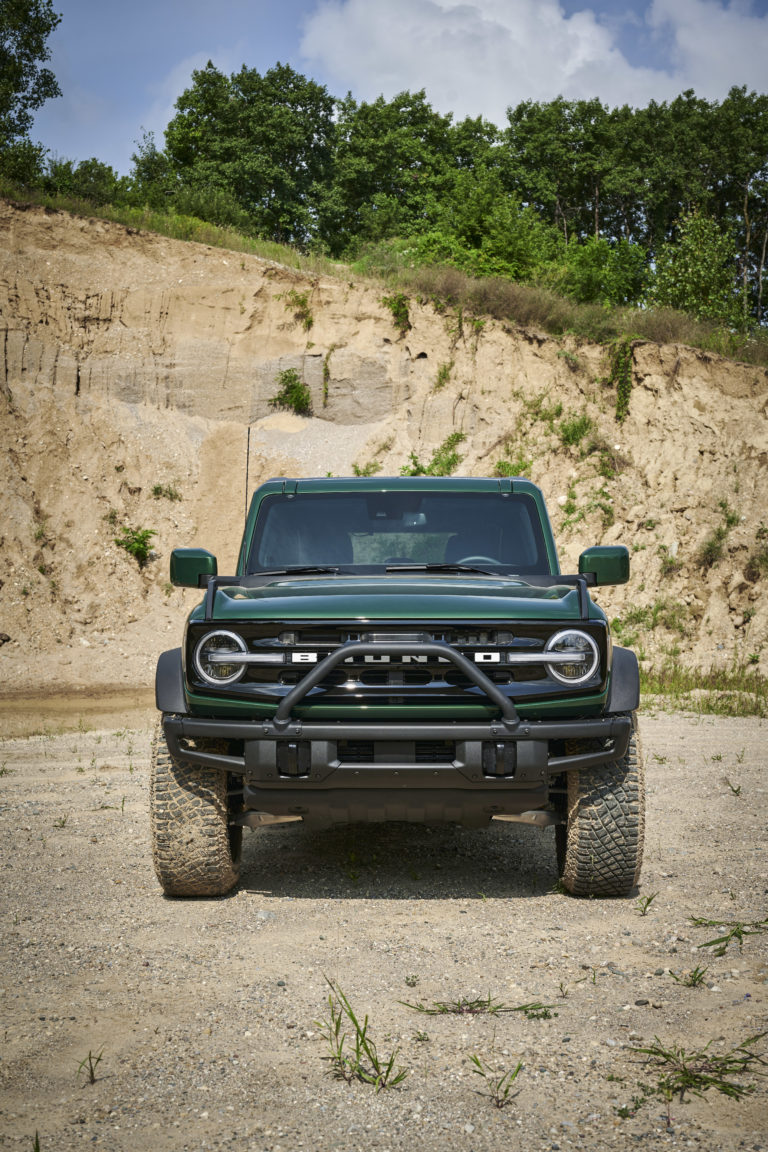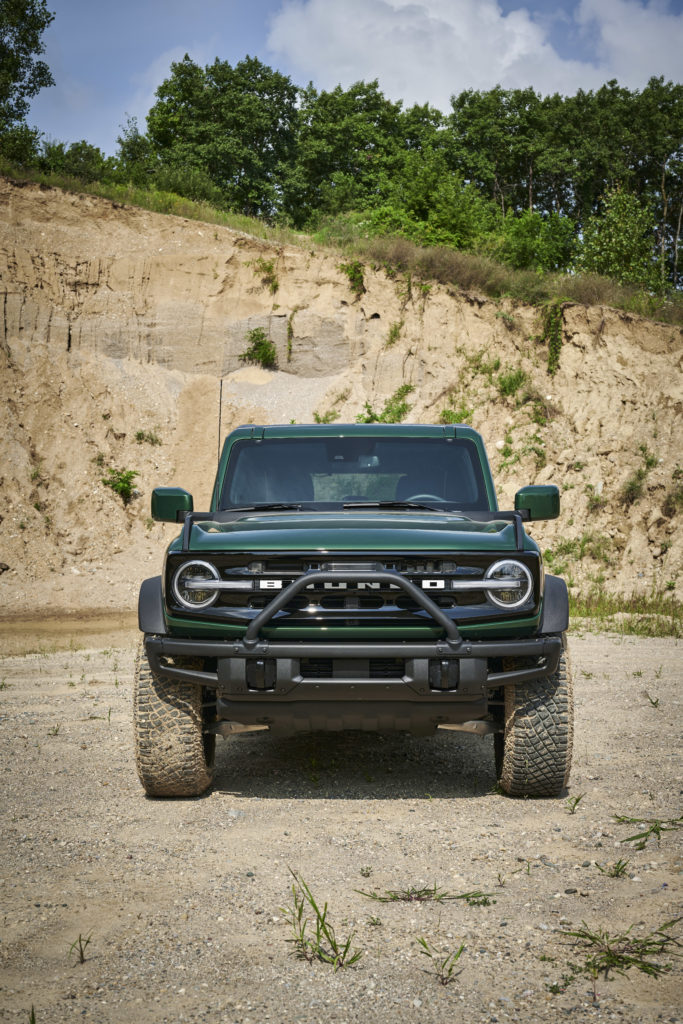 Ford is also mixing up the options for the Bronco's front bumper. Previously, the Badlands and Black Diamond trim levels included the Heavy-Duty Modular front bumper. This option incorporates brush-guard supports, factory winch mounting points, a front skid plate, and modular removable endcaps to improve ground clearance. For 2022, this bumper has been replaced as standard equipment with the Capable Bumper, that while lacking the modularity it includes integrated fog lamps and an updated recovery point design. Additionally, the Heavy-Duty Modular bumper will be optional on all trim levels in 2022.
With such a wide variety of paint choices, trim levels, and factory equipment available, we can't wait to see the awesome overland-focused Bronco builds at our events.