Ford is bringing one of the more colorful trim packages from the 1990s Ranger to the current version of their midsized truck. Initially available in bright orange with black graphics, the Splash Edition Package will be available on 2022 Rangers.
The Splash Package includes 18-inch black wheels, and black gloss trim accents the grille, bumpers, mirror caps, moldings, and fender vents with XLT or Lariat badging. The addition of the Splash package costs $1,495, and it's available on top of the FX2 and FX4 offroad-centric options.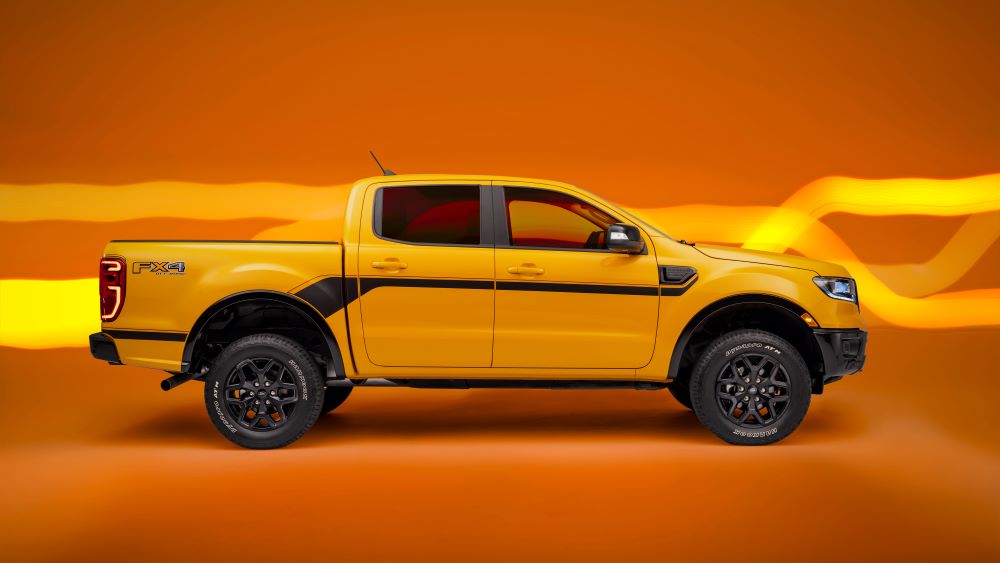 Ford will also offer a Ranger Splash Limited Edition as a rotating cast of colors that are only available for a few months at a time. The first in the series, the Snow Edition, will surely be white, paired with side graphics and the black trim options from the regular Splash Ranger. Hopefully, the blue, the neon green, and the purple colorways of the Splash Edition glory days will soon follow.
While no word on a step-side model has been officially announced, one can only hope that Ford sees the opportunity to make a splash with such a bold design decision.
Pun fully intended, just like they were on your favorite 90's sitcom.
Personally, I'm a bit disappointed to see the graphic isn't the multicolored "splash" of the original. However, this new option definitely gives the Ranger some retro flair.