Grab your helmet and join us at Overland Expo for a weekend full of two-wheeled inspiration! Flagstaff is an awesome adventure motorcycle destination, surrounded by forest roads and just a stone's throw from epic Sedona red rock. So, ride in for a really fun weekend at West!
Get Outfitted!
Whether you're hunting for your next great adventure bike or you're kitting out your daily driver, the Moto Village at West has everything you need.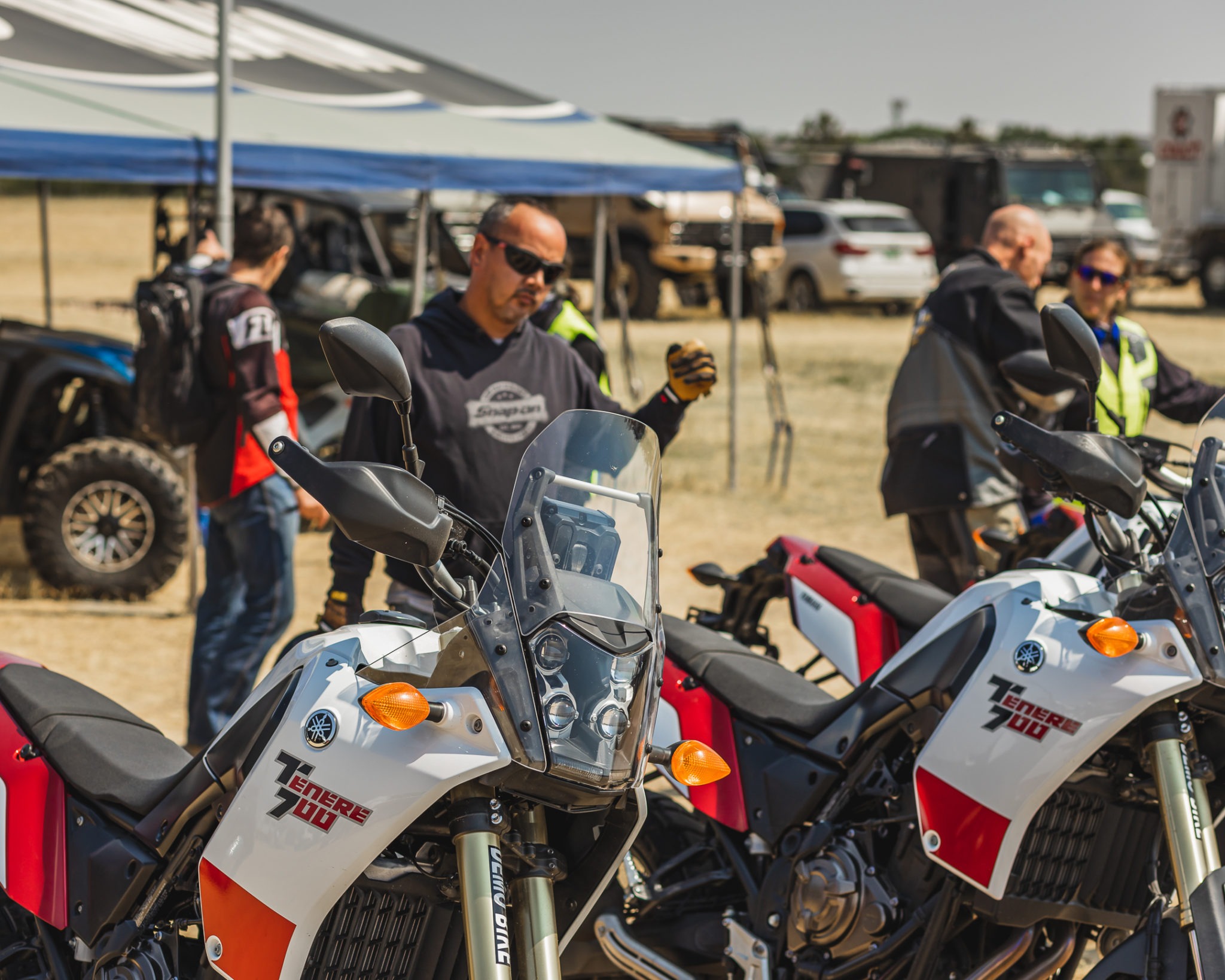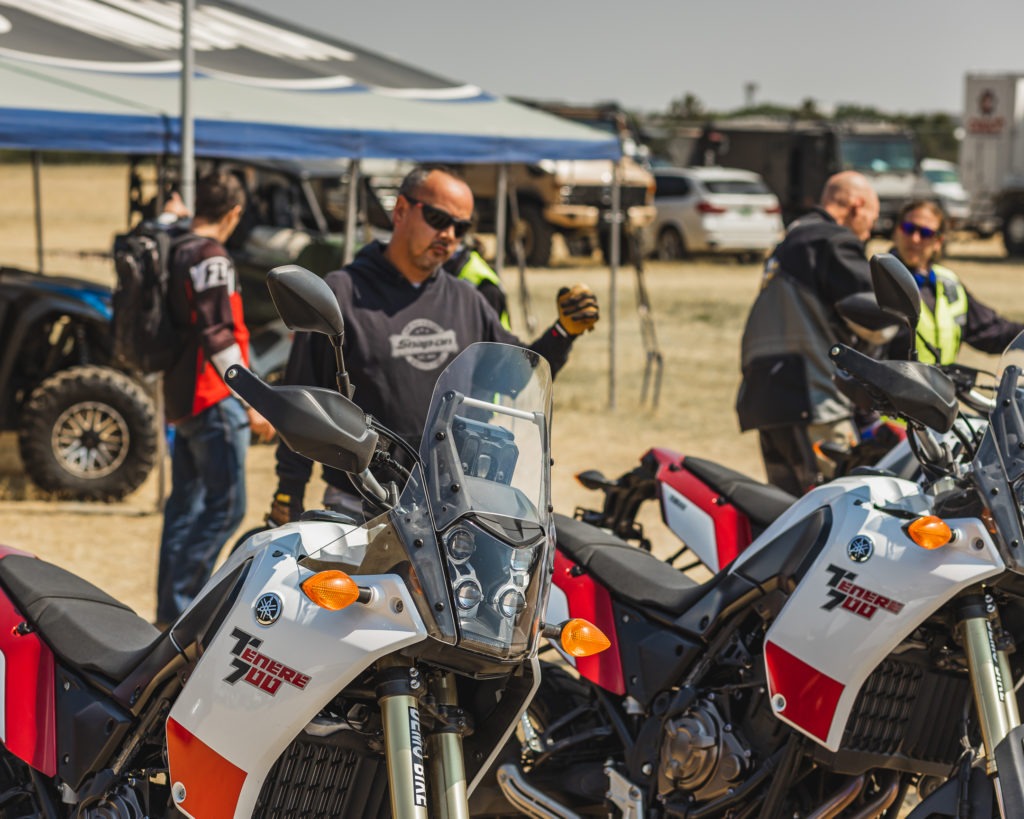 Eyeing some new luggage for your bike? Mosko Moto, Wolfman Luggage, Green Chile Adventure Gear, and more will be at West. Keep yourself safe in the backcountry with a SPOT satellite tracking device or stop by the RUBY and Clearwater Lights booth to upgrade your moto visibility. Sign up for an awesome ADV training with RawHyde Adventures or a tour of Africa with T3M Tours. You can even buy a sweet new bike and all the riding gear to get you there from GO AZ Motorcycles or RideNow Powersports!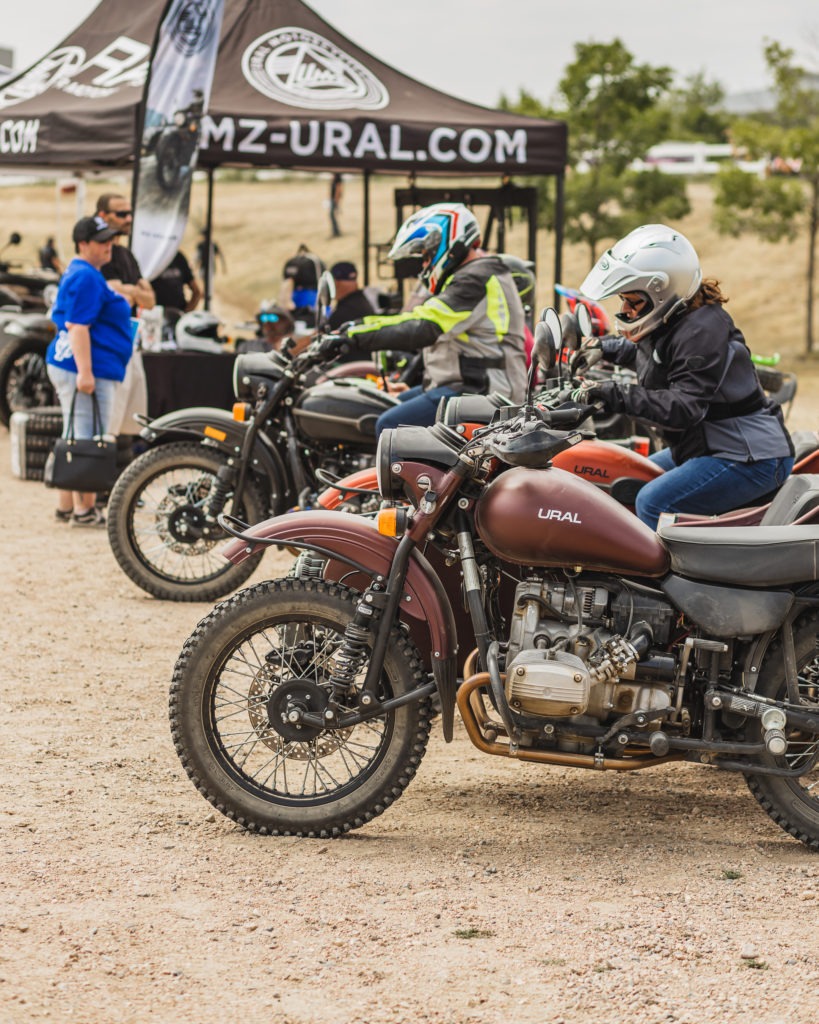 If you're dreaming about adding a new motorcycle to your quiver, demo rides will be happening all weekend long! Test ride the new Harley Pan America and the Yamaha Tenere 700. You can even take a Volcon Grunt or Ural sidecar for a spin at West.
Get Trained!
Classes are one of the cornerstones of Overland Expo. Between hands-on riding and engaging classroom sessions, we've got education programs for every sort of adventure ambition you may have.
Day and Weekend Pass attendees can join in any of our open classroom sessions at Mountain West. Swing over to the ExpertPower Moto Demo Tent for practical classes about basic moto maintenance, roadside repairs, and tire changing in the field. Head over to the Roundtable Pavilion or the Classrooms to learn helpful tips and hear inspiring stories from other two-wheeled adventurers. The full class list is coming soon– stay tuned!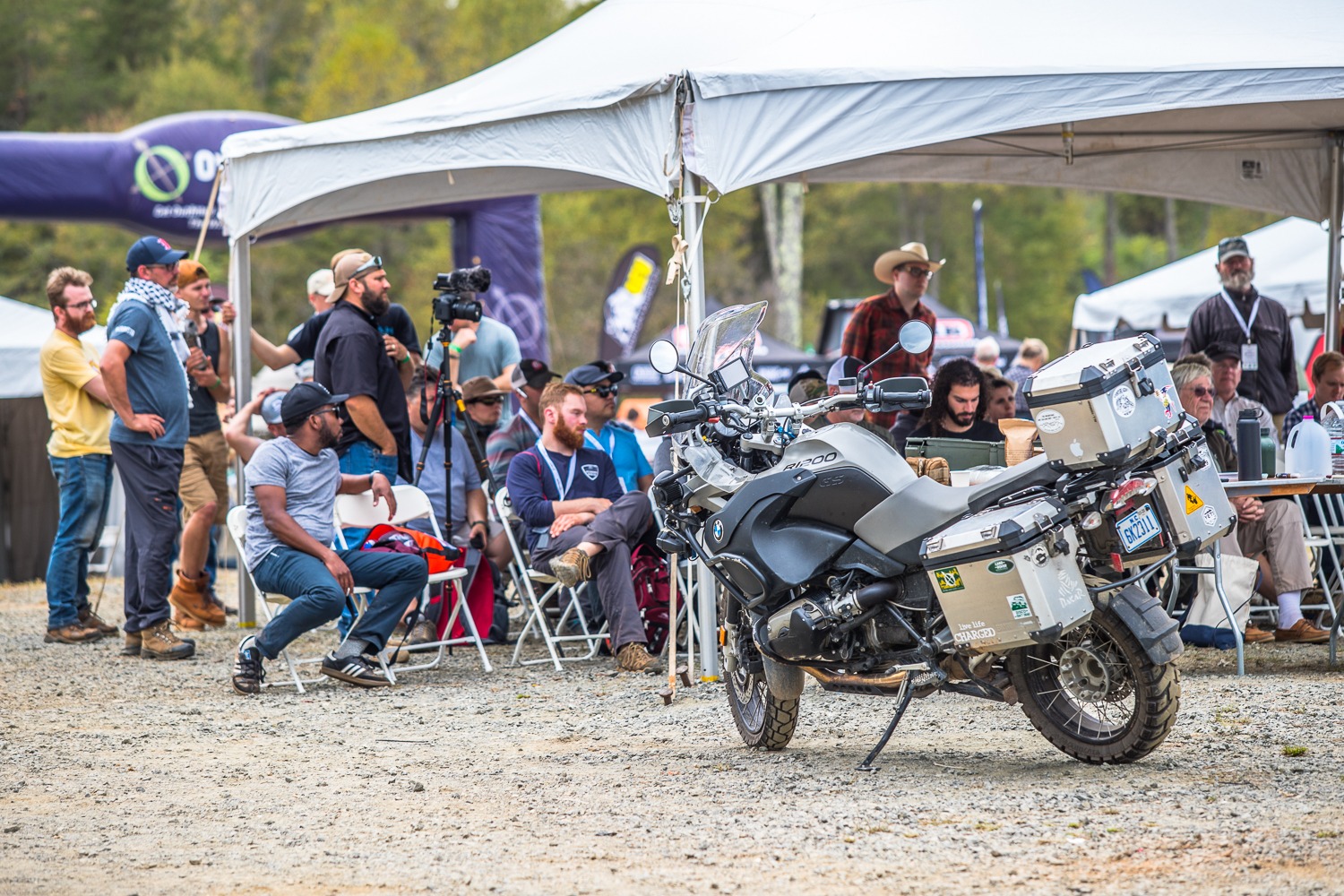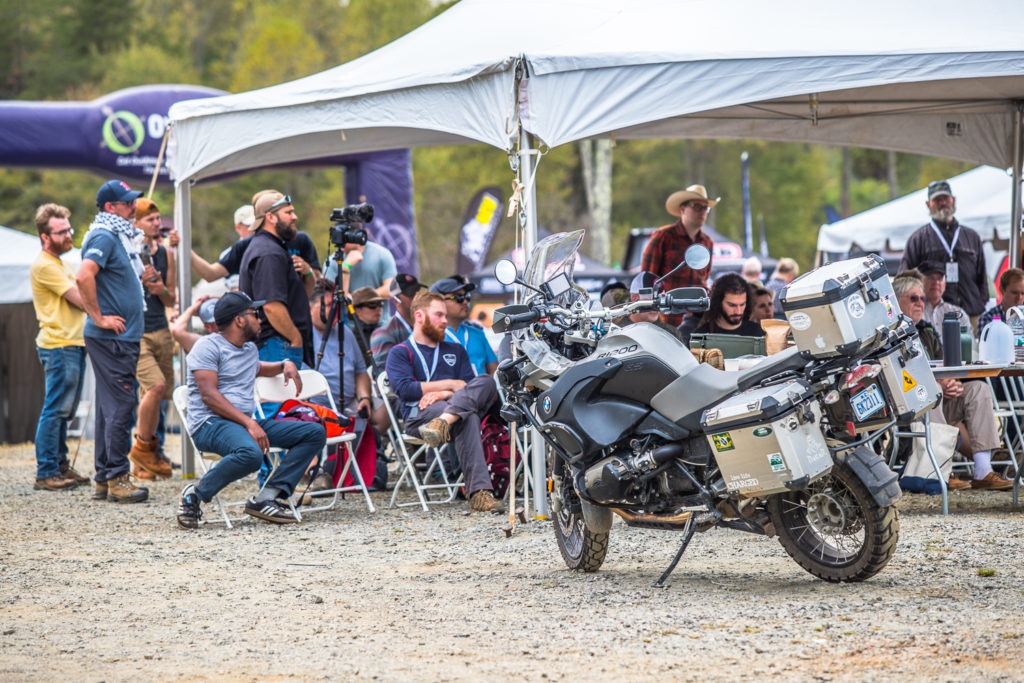 If you're an adventure rider and want to take your skills to the next level, the Motorcycle Expedition Skills Area (MESA) is for you. Led by Bill Dragoo of Dragoo Adventure Rider Training (DART), you'll learn the ADV riding skills that will take you confidently off-the-beaten-path on our custom-built training course. To take part in MESA classes you'll need an Overland Experience ticket and your own motorcycle.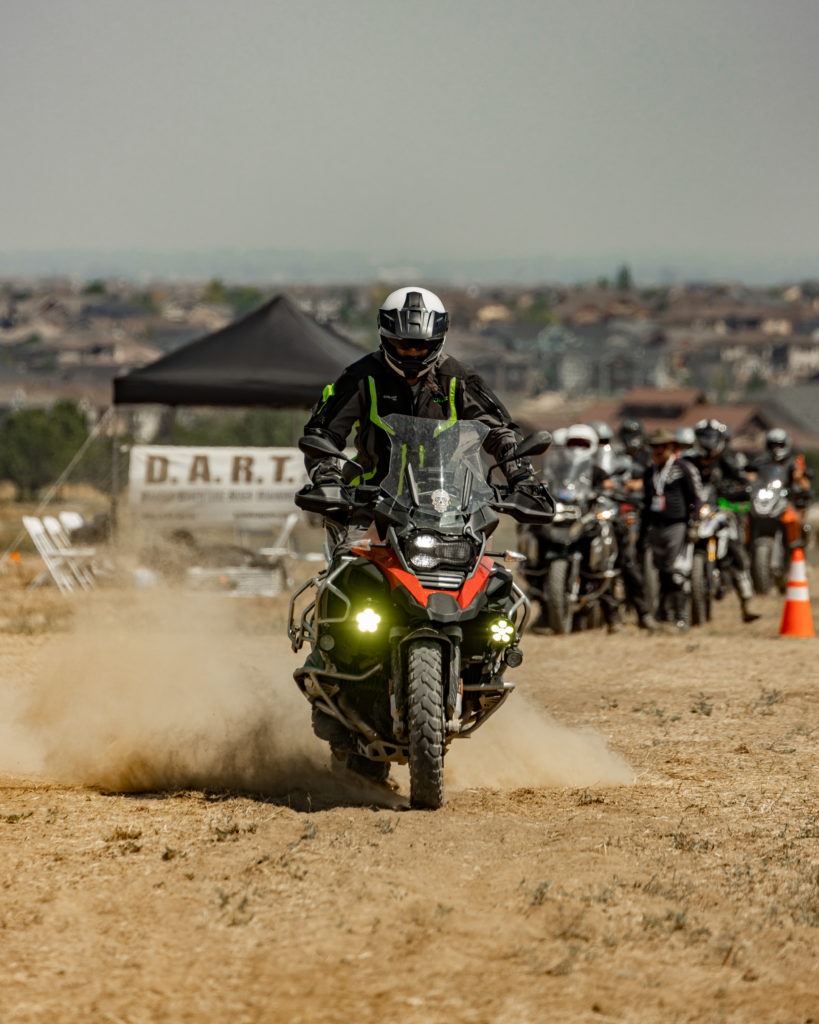 Here's a few of the MESA classes you'll be able to choose from:
Two-Wheeled Overland Skills, Level 1: Balance and Control: This introductory course is meant to inspire confidence for the two-wheeled overlander to go on when the tarmac ends. The session will introduce you to the essentials of balance, proper body position, counterweight steering, peg weight steering and the partnership of clutch and brake interaction. Riders will then use these techniques to practice slow speed riding and technical steering.
Two-Wheeled Overland Skills, Level 2: Navigating Off-Road Terrain: This course builds on the principals learned in Level 1. In Level 2, learn how to handle mixed riding surfaces such as rock, sand and logs, and off-camber terrain and step up to the benefits of coordinated front and rear brake usage for a controlled stop. Instructional techniques will include proper use of the clutch and throttle to limit wheel spin when starting out, and smoothly moving up the hill, then executing controlled descents using correct braking inputs and body position as the bike moves beneath you.
Emergency Towing: Broken chain? Out of gas? Electrical system let all the smoke out? AAA doesn't go some of the places you may find yourself broken down. Witness and practice a proven method of towing over short or long distances and over most types of terrain.
Uprighting Your Moto: Righting a massive, loaded adventure bike can be a handful. Worse yet, an injured back can end a ride or even a career. This CLASS is designed to help you learn the best way to get up and rolling after an errant fall with the least energy expenditure. We will also discuss creative and alternative methods of rectifying a bad situation.
Motorcycle Roadside Repair: When was the last time you received a crash course in roadside motorcycle repairs from a Dakar Rally racer?! During this CLASS, Patrick Trahan will demonstrate a few tips on how to isolate problems on your motorcycle and repair them. He will show how to patch a hole with cold welding; how to identify and resolve some common mechanical and maintenance-related issues associated with overland riding; how to change tires; and how to tow a motorcycle.
Moto Party and More!
The Rider Justice Moto Party is one of the best parts of Overland Expo and a portion of the proceeds will be donated directly to Backcountry Discovery Routes. This party is all about celebrating the motorcycle community and your ticket includes dinner, drinks, live music, and awesome moto raffle prizes. All you need is the add-on ticket to take part in the fun!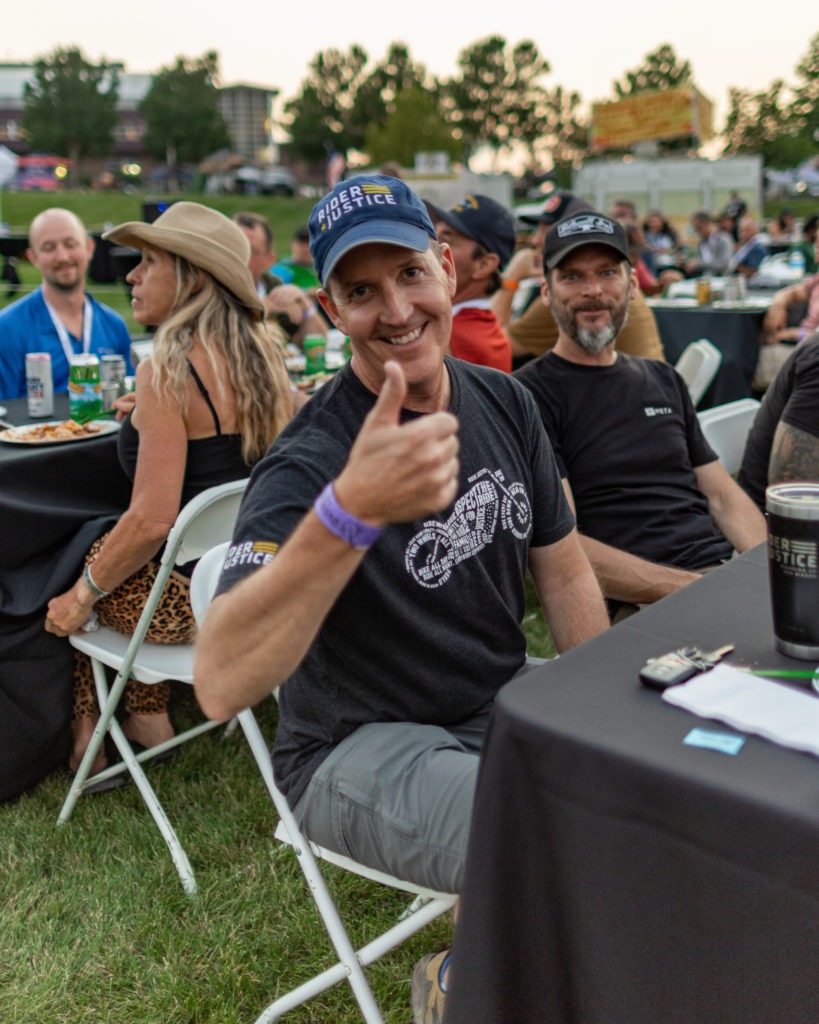 How slow can you go? Enter the Slow Race on Saturday at 4PM for a chance to win a fat stack of Expo Cash to spend on that new helmet you've been eyeing, plus other great prizes! Speed counts, in this case, going as slow as you can without stopping or dabbing your feet, and while staying in your lane. Just bring your bike and riding gear to the Motorcycle Expedition Skills Area and test your skills.
Put your riding finesse to the test! The Sunday Celebration of Skills is for all Overland Experience Moto attendees, but everyone is welcome to come watch the fun! Test what you've trained all weekend for with real-world based obstacles during our final confidence-building event on Sunday. With sand, ruts, logs, and hills, maneuver your motorcycle through turns and terrain challenges. You'll get feedback by expert trainers and have a great time in the process.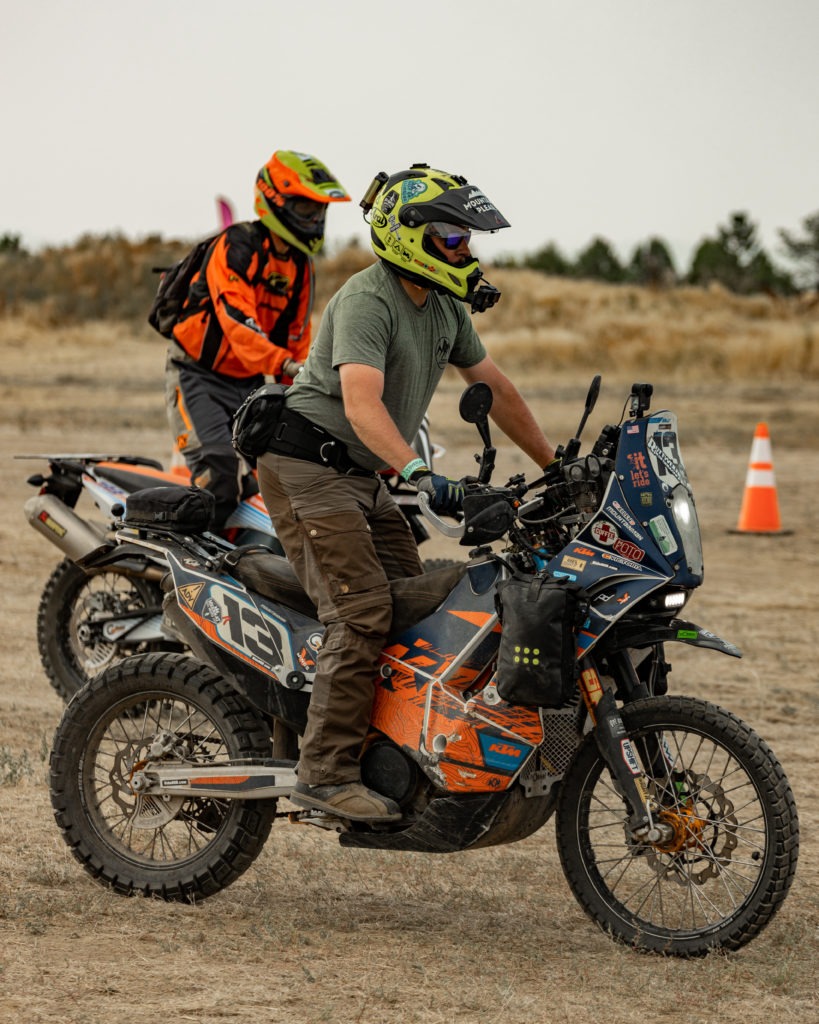 Overland Expo West is going to be a blast! Whether you join us for a day or the whole weekend, don't forget to pack your riding gear and get ready for a great time!