Recovery gear is definitely a category where you shouldn't skimp on the quality or quantity of your gear. Of course, it's also one of the aspects of overlanding that dramatically benefits from quality training. In fact, some of the equipment is downright dangerous without proper training.
If you're just starting to venture from the beaten path, you can probably get by with some hand tools and traction boards. In all honesty, it's safer to travel with a buddy; in that case, a snatch strap can be a great tool. As your off-road adventures head towards more technical terrain, you'll want to expand your recovery kit and your knowledge of recovery techniques.
Below you'll find our suggestions for some of the best options across various recovery equipment categories. Don't forget that you can learn how to use these tools in a controlled environment when you take a class from the Overland Expo Vehicle Training Team at any of our events.
ARB — Recovery Bag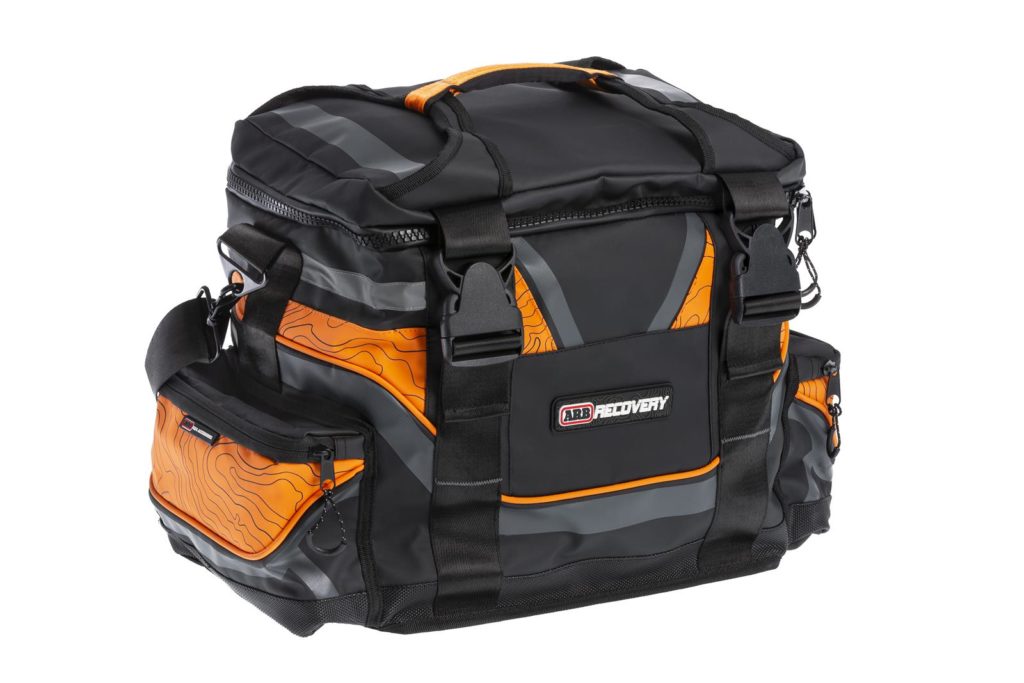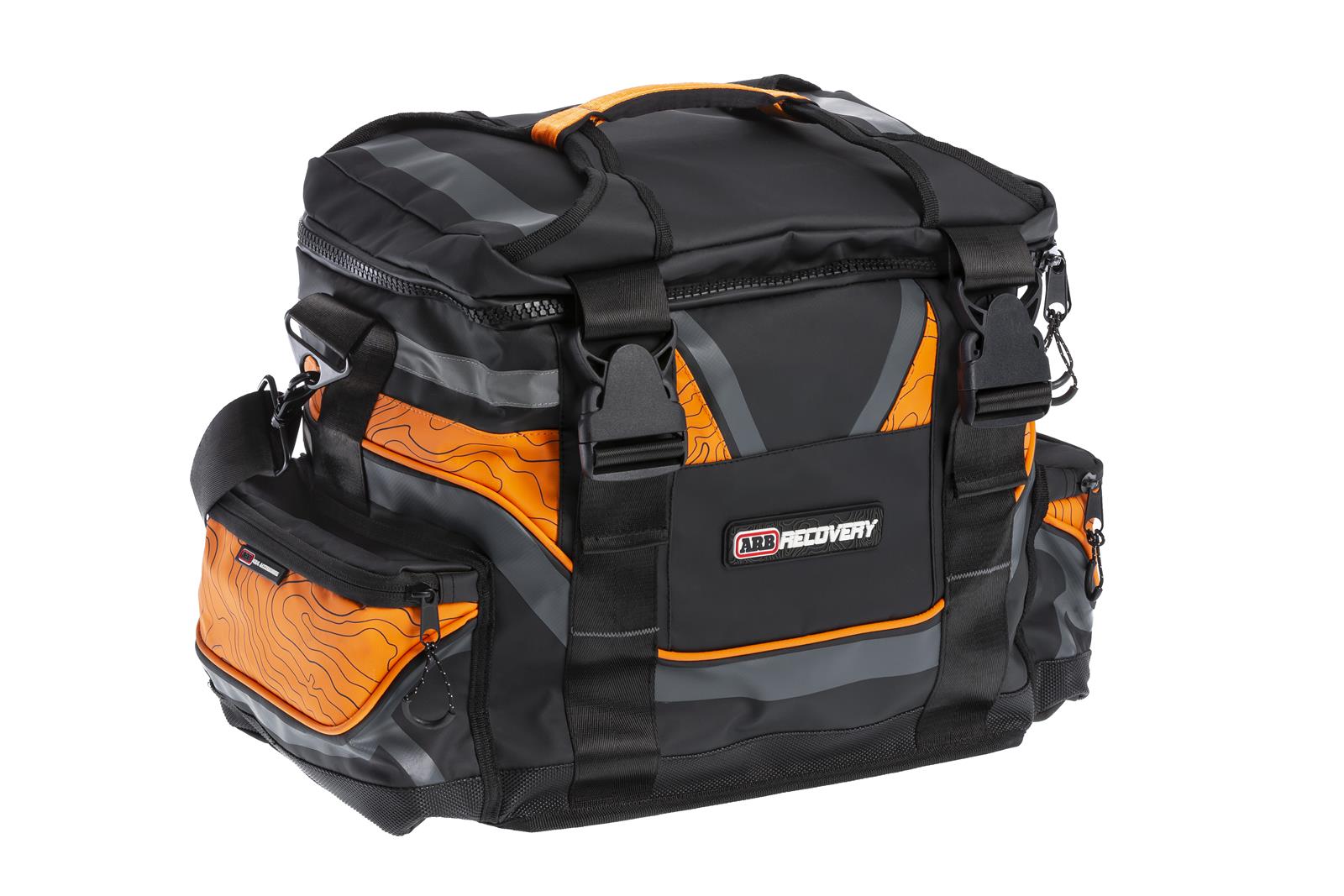 Your recovery gear needs to be organized, and it will get dirty. Those are facts. In order to keep it isolated from your other gear and on-hand, we suggest a dedicated bag like this one from ARB. Its high visibility color scheme makes sure it won't be camouflaged amongst your gear. It also features labeled compartments so you can grab what you need without having to dig through the bag. The PVC outer material is durable and easy to clean, so you won't hesitate to grab it and go in those muddy situations.
ARB — Recovery Gloves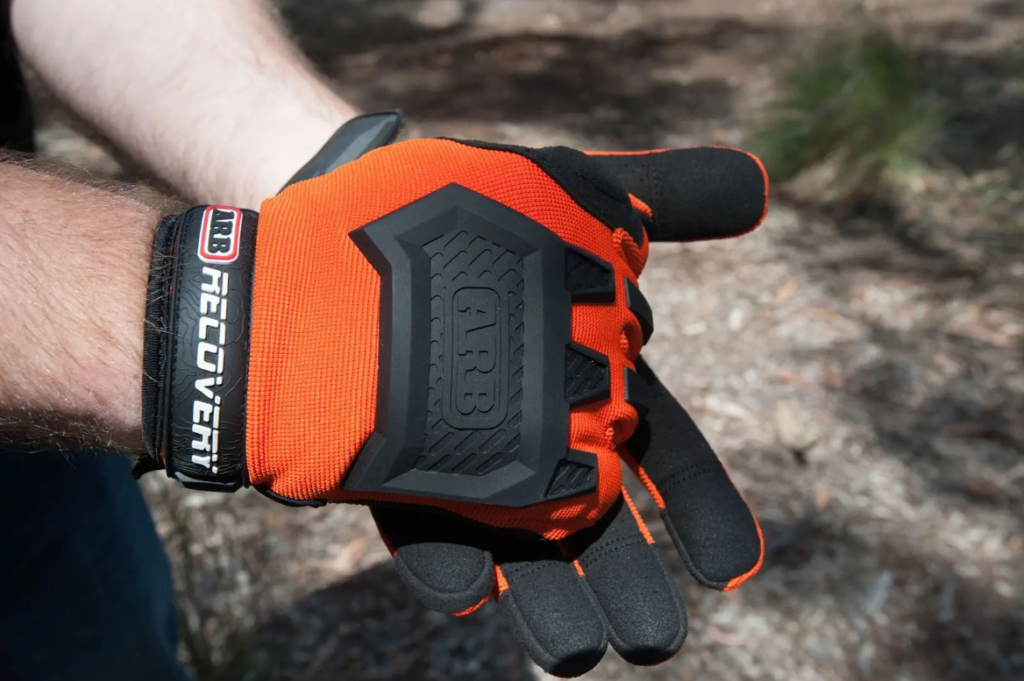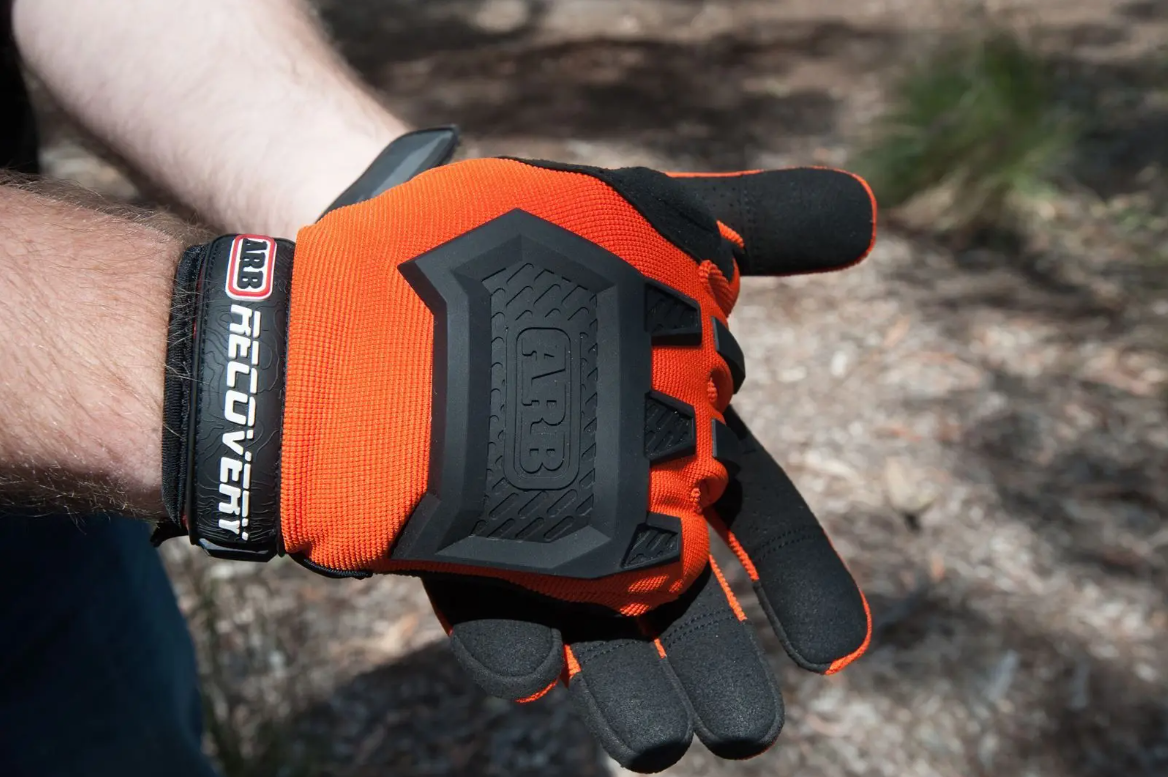 Vehicle recoveries situations to skimp on protective gear. Even if nothing goes wrong, it's a good idea to have some gloves to protect your hands from abrasion. This pair from ARB offers breathability and wear resistance in a quick-drying fabric, so you can keep these in your rig and ready for action. Hand injuries can quickly inhibit your ability to manipulate your equipment, and even in a best-case scenario, they're a distraction, so don't chance it, and use gloves during recovery situations.
ARB — Soft Connect Shackle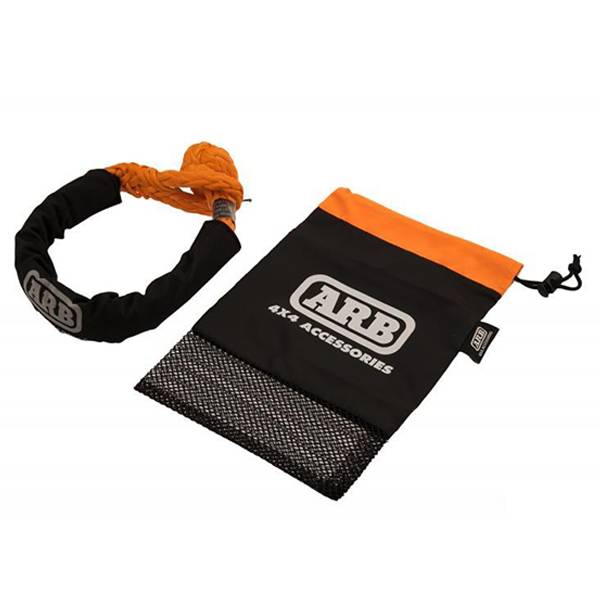 Soft shackles offer an incredible strength-to-weight ratio, and this example from ARB is rated with 14.5 tons breaking rating. It's suitable for vehicles up to a 3.5-ton Gross Vehicle Mass. The most recent version is updated with the new Ultra High Molecule Weight Polyethylene synthetic rope. The Soft Connect Shackle includes a carry case to protect it from dirt and debris while still allowing it to dry out while in storage. Considering how packable a soft shackle is without sacrificing the strength needed for vehicle recoveries, there's no reason to venture out without a few in your rig.
ARB — Snatch Strap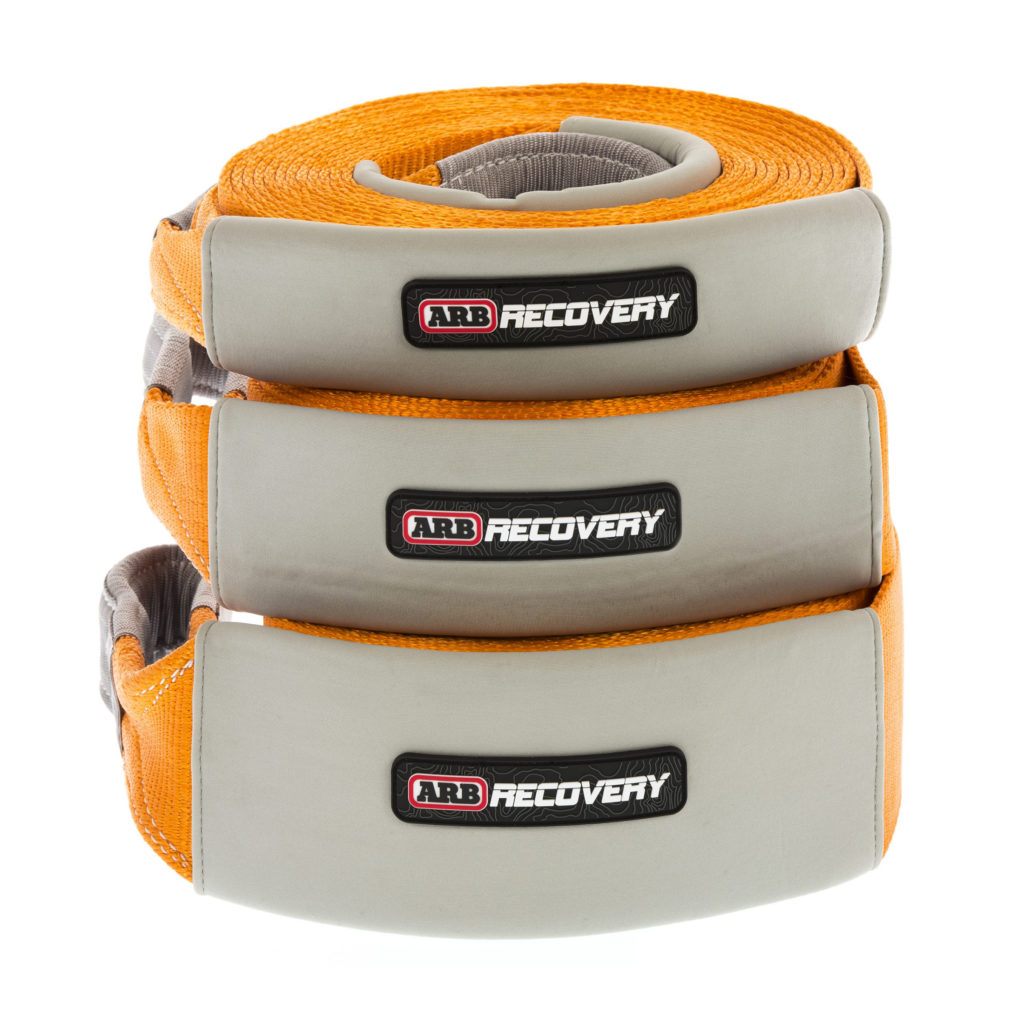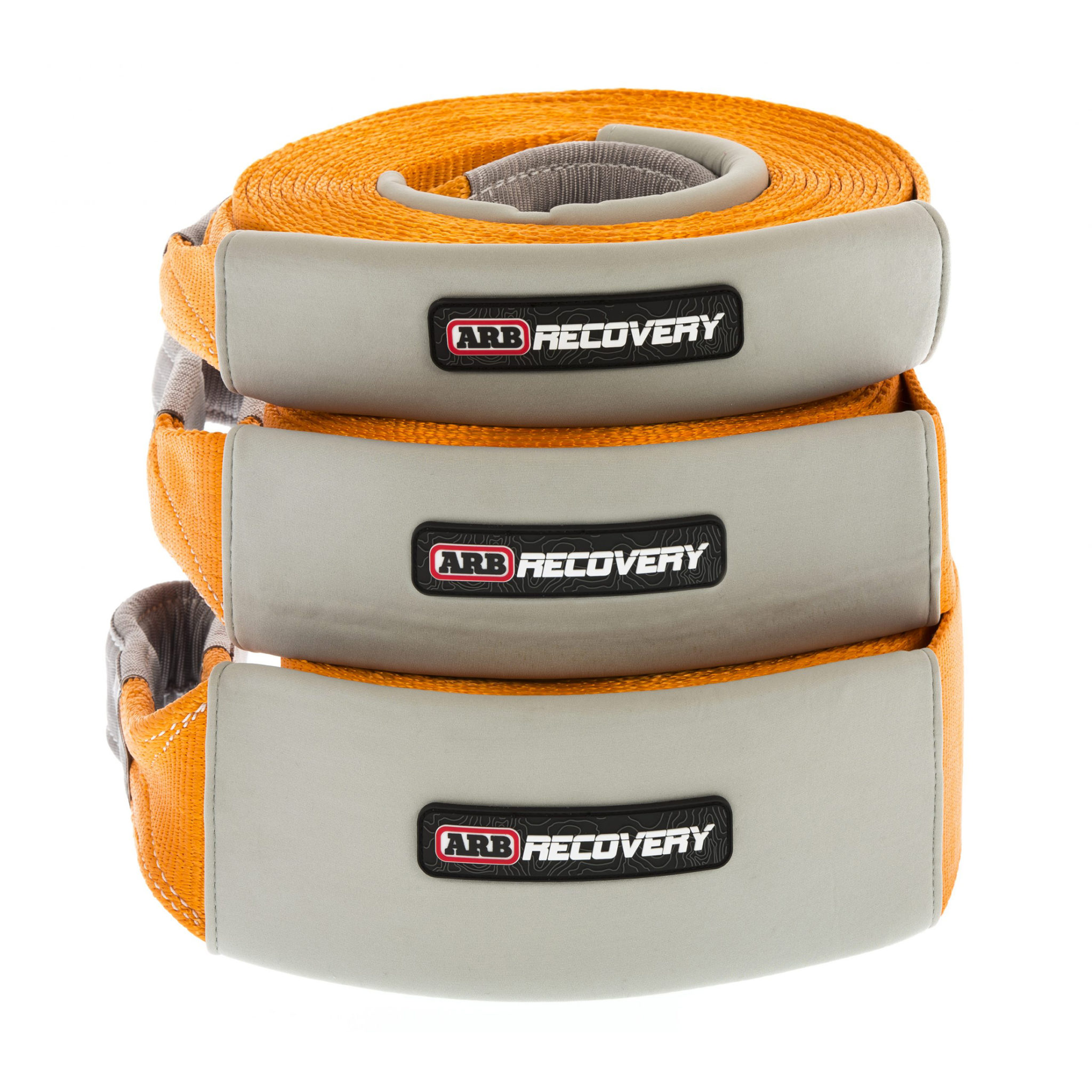 Snatch straps are an indispensable recovery tool, and ARB has been making them for years. In terms of must-have recovery gear that's beginner friendly, with proper training, of course, we rank a snatch strap right up there with traction boards. With 20% kinetic stretch and a minimum breaking strength of 24,000 lbs, you can be sure that these straps can stand up to the stress of snatch strap recoveries. The stretch of the strap aids with force required for the recovery and eases the stress on both vehicles. Don't be tempted to use a regular tow strap for a recovery. That's a recipe for disaster, with potentially deadly results. This option from ARB will allow you safely extract one vehicle from sticky situations with nothing but another vehicle and some know-how.
ARB — TRED Pro Recovery Boards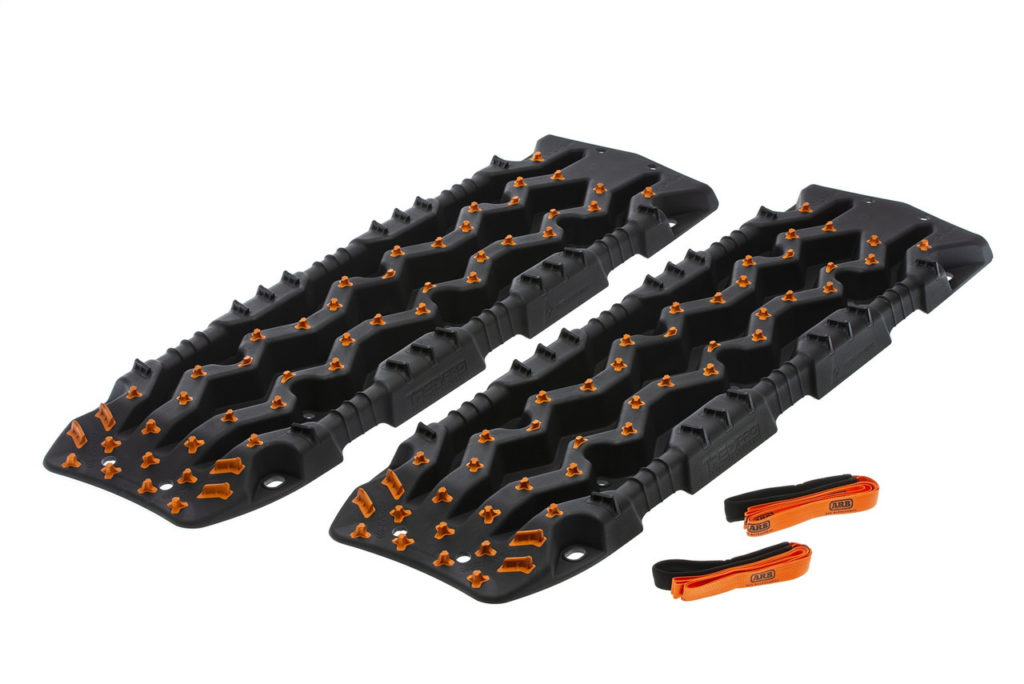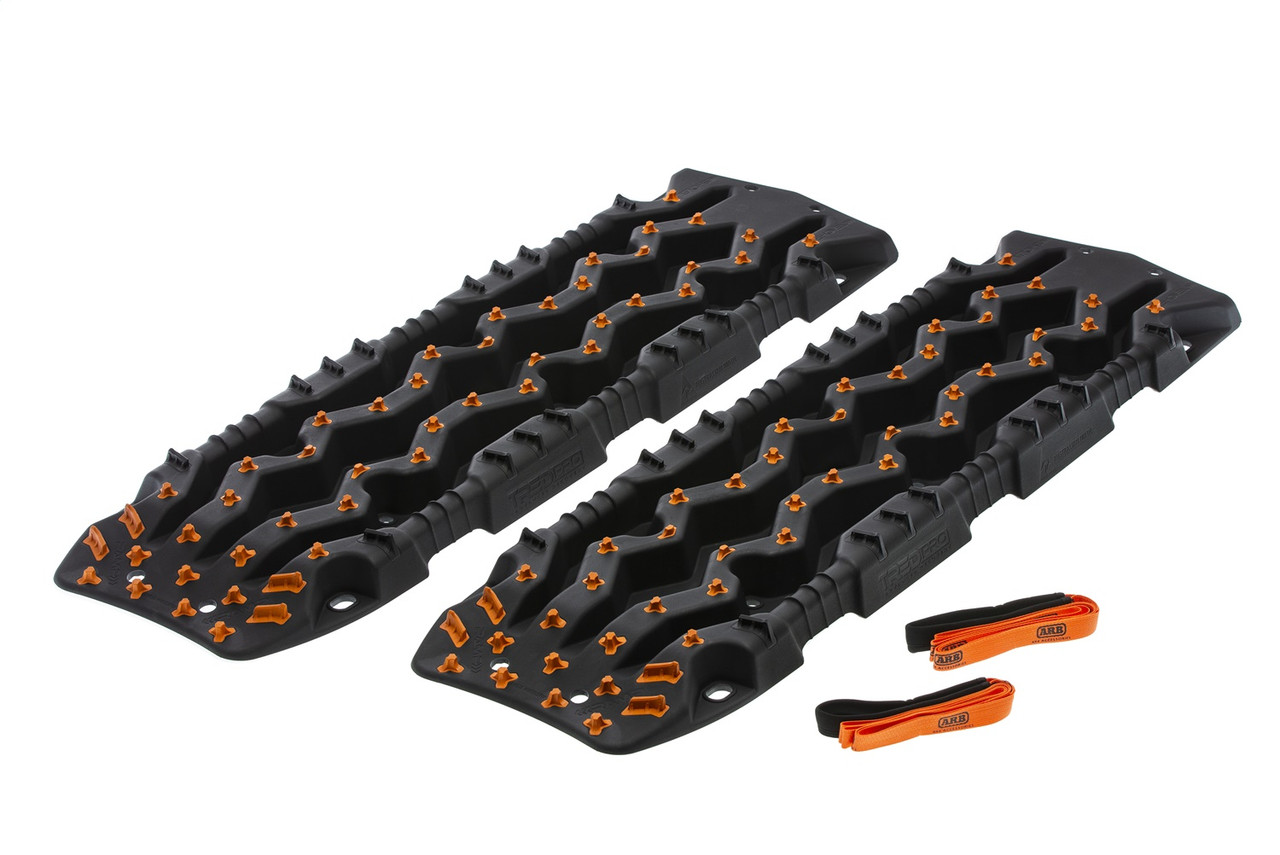 Recovery boards are a great option for getting a rig out of a tight spot that just needs a little extra traction in mud, sand, or snow. Plus, they're quick and easy to put into action. The TRED Pro Recovery Boards include a few design elements that give them a leg up on the competition. For starters, they feature composite grip teeth specifically designed to stand up to the generated from tire spin. At the same time, the main body of the boards is flexible enough to stay in contact with the tire and offer maximum protection. The TRED Pro Recovery Boards are also the first boards to include a lifetime warranty. As an added bonus, the boards also include straps to make sure they're easy to retrieve from deep mud holes and sand dunes.
ARB — Tree Saver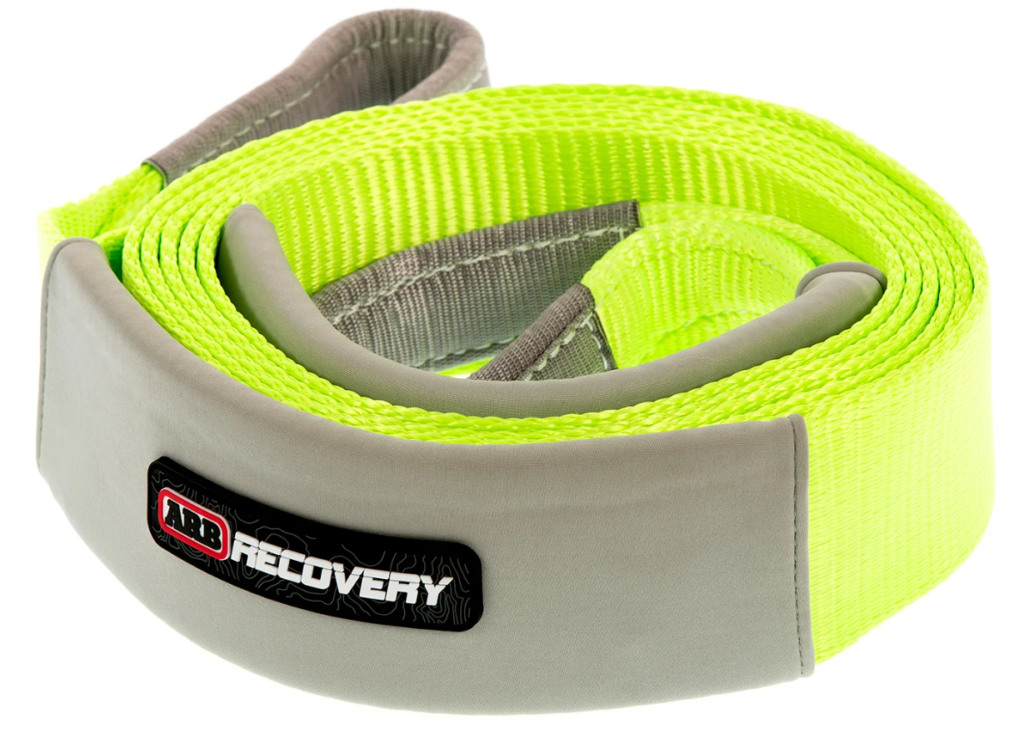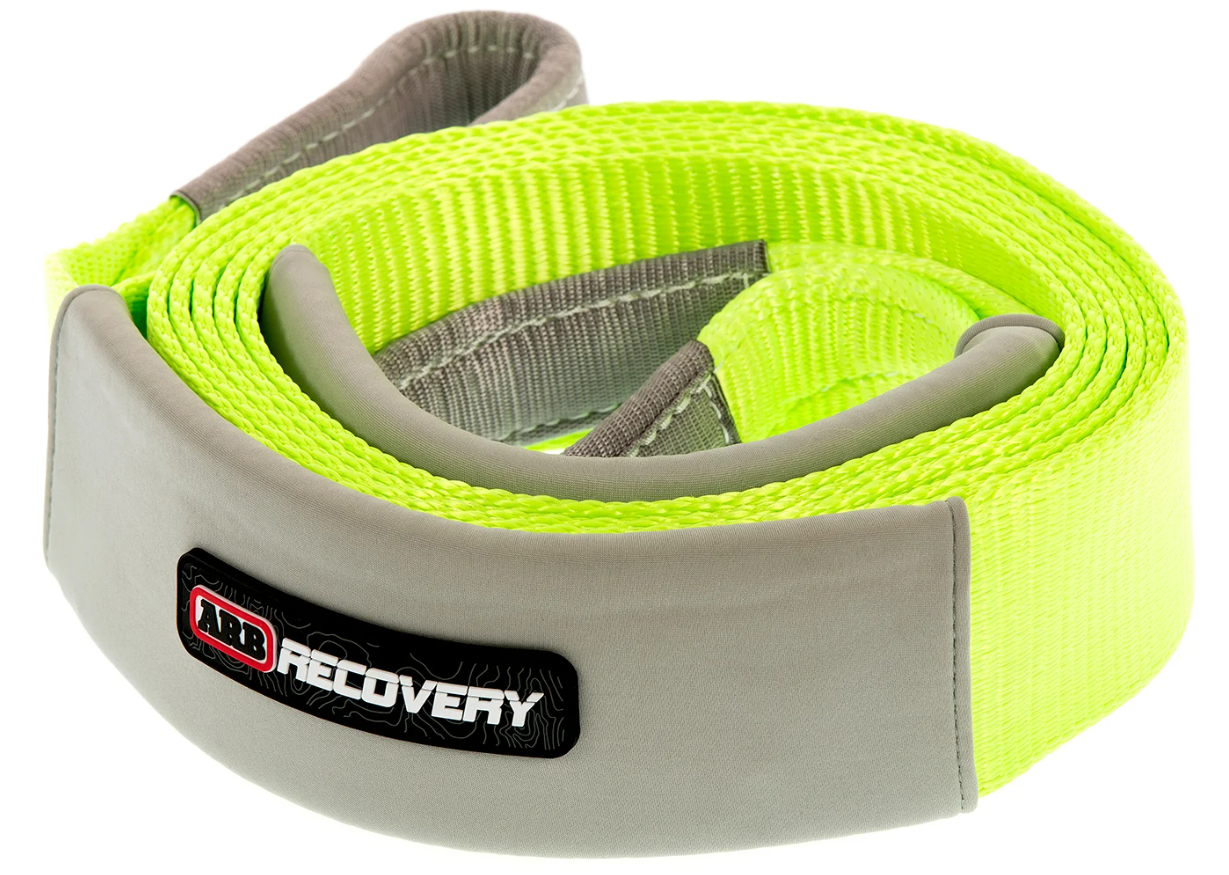 We're big proponents of Leave No Trace, and this product is a must-have to make sure that a vehicle recovery doesn't leave lasting damage on the surrounding environment. The ARB Tree Trunk Protector is designed to be a non-stretching anchor point for your winch so that you can safely self-rescue without damaging the tree. It's offered in a couple of lengths so that you can choose the option that best fits your environment.
Hi-Lift — Jack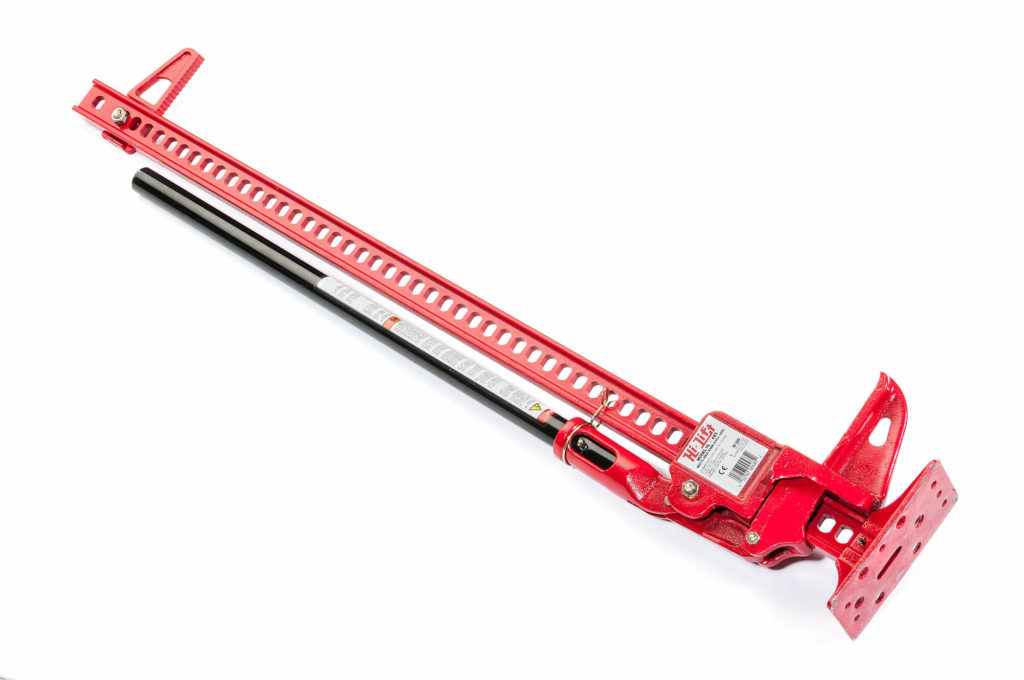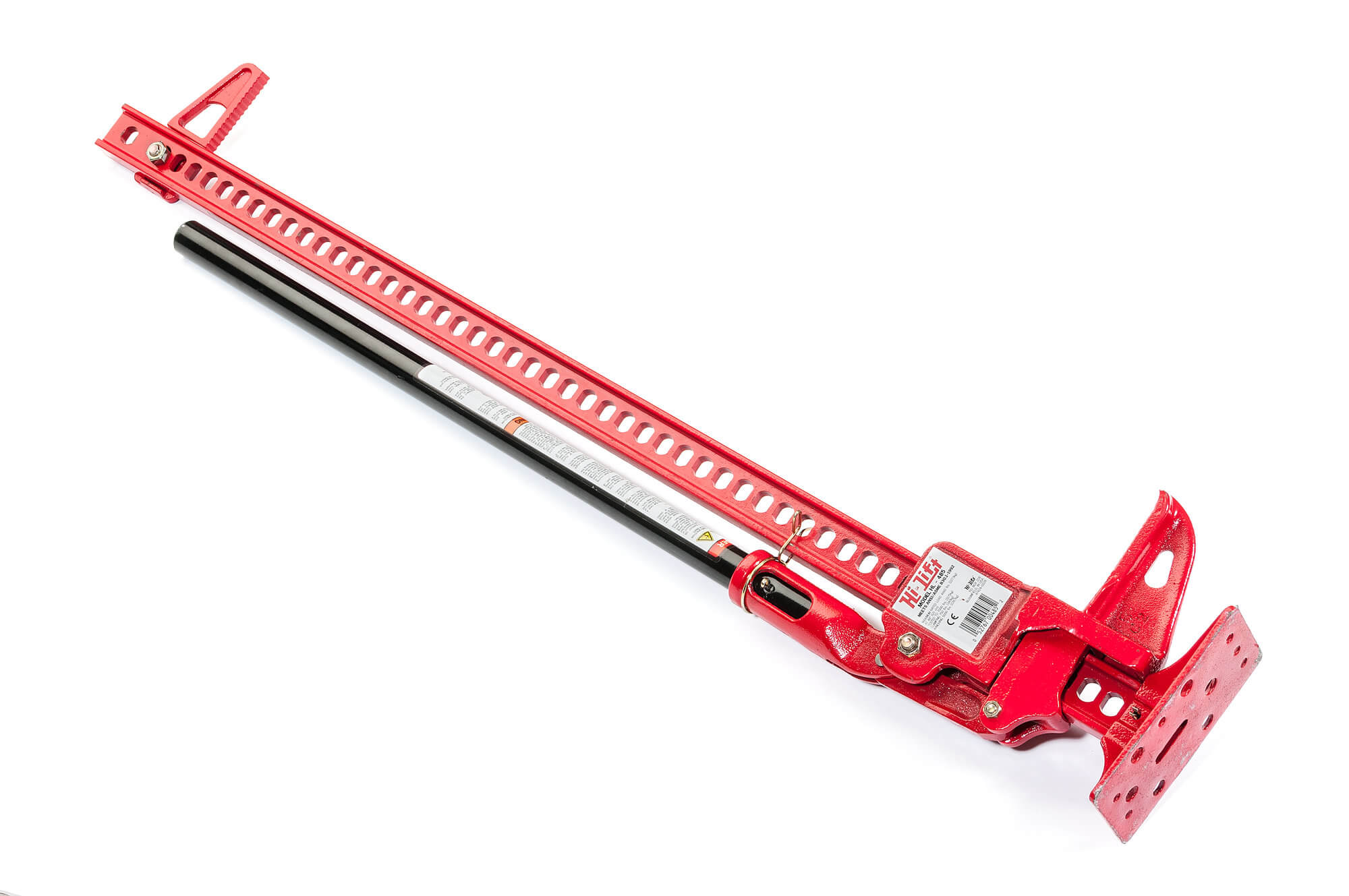 This classic piece of offroad equipment can be found on countless rigs. As with any other equipment, you need to make sure you're trained on the capabilities and use of the Hi-Lift before putting it to use. Once you're trained, a Hi-Lift can be indispensable in some recovery situations. Constructed with cast iron components and boasting a rated load capacity of 4,660 lbs and a tested load capacity of 7,000 lbs, these tools can stand an incredible amount of force. For lifting and even limited winching, the Hi-Lift is a time-tested tool that many overlanders still rely on to get them out of tough spots. Hi-Lift also produces a number of accessories for storing and using their jacks.
Safe Jack — Sergeant Kit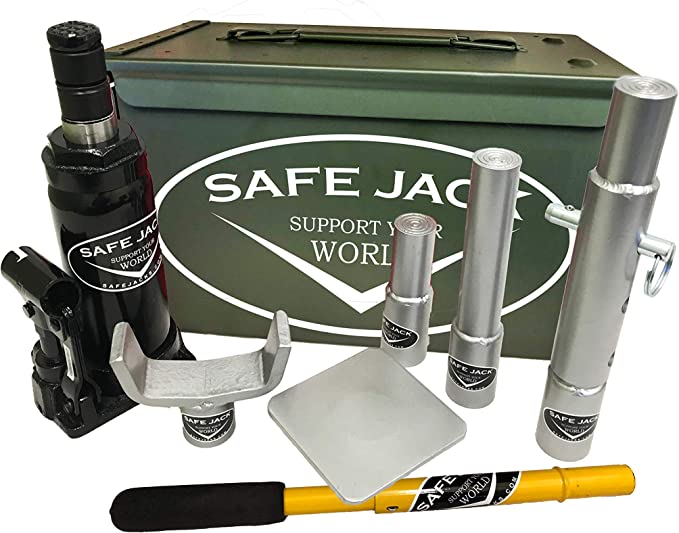 We're such big fans of the Safe Jack system that we outfitted the 2022 Ultimate Overland vehicle with one of their kits. It offers an incredible lift range with the safety and ease of use found with bottle jacks. The extensions and jack pads can be used in any combination, so you'll be able to lift your rig regardless of its height or surface conditions. The Sergeant kit includes the 6-ton bottle jack, bottle jack extension screw collar, 3-inch bottle jack extension, 6-inch bottle jack extension, 8.5-12 inch adjustable bottle jack extension, flat jack pad, universal round pad, and an ammo can for storage.
Warn — 10K Synthetic Rope Extension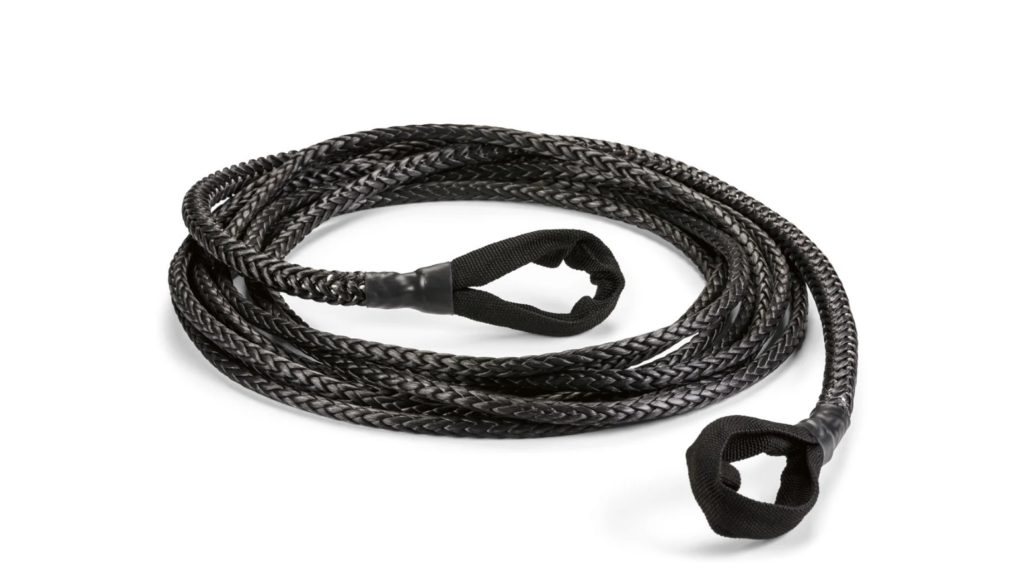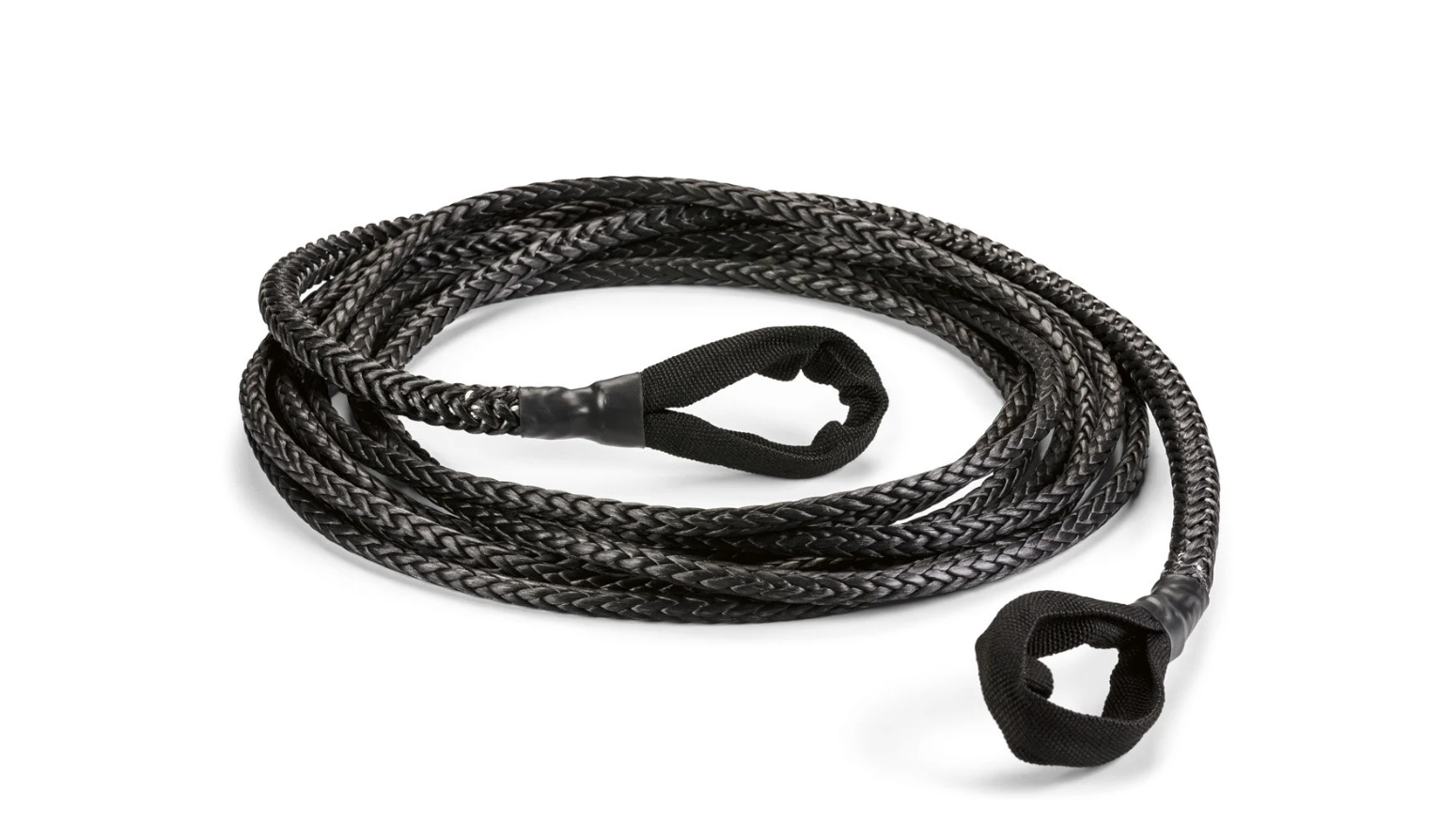 You think you have enough winch line until you don't, and for those cases, we suggest a winch extension rope like this great option from Warn. It provides 50 feet of recovery capability, it's highly abrasion resistant, and offers 10,000 lb. breaking strength. This is definitely a specialized piece of equipment, but sometimes that is what it takes in an especially tricky situation.
Warn — Zeon Winch
You might be thinking, why is there only one winch on this list of recovery equipment? Well, that's because the specific type of winch really depends on the vehicle. However, there's no denying a winch and some accessories can get your rig out of a lot of sketchy situations. Just to reiterate, recovery equipment, especially winches, require training for safe operation, but once you're trained, you'll be amazed at what a winch can conquer. We suggest a winch from a well-known brand that's sized to your rig. For example, the Warn Zeon series offers a variety of line pull ratings in a dependable and easy-to-install package. With options for wired or wireless remotes and synthetic rope or steel cable, there's a Warn Zeon to fit a wide variety of overland rigs. The Zeon series features stronger gears, higher speeds, and a convertible control pack. The powder-coated finish and stainless steel fasteners resist corrosion to ensure years of use. The Zeon series is also IP68 sealed to keep water out of the internal components. If you're looking for a winch, the Warn Zeon Series offers plenty of options for most overlanders.