The Overland Expo Holiday Gift Guide is back, and we've rounded up a huge list of gear that the adventure lover on your shopping list will love. From small things that make a big difference in the backcountry to expedition-grade equipment that could take you around the world, there's something for every overlander!
23Zero — Springbak Chair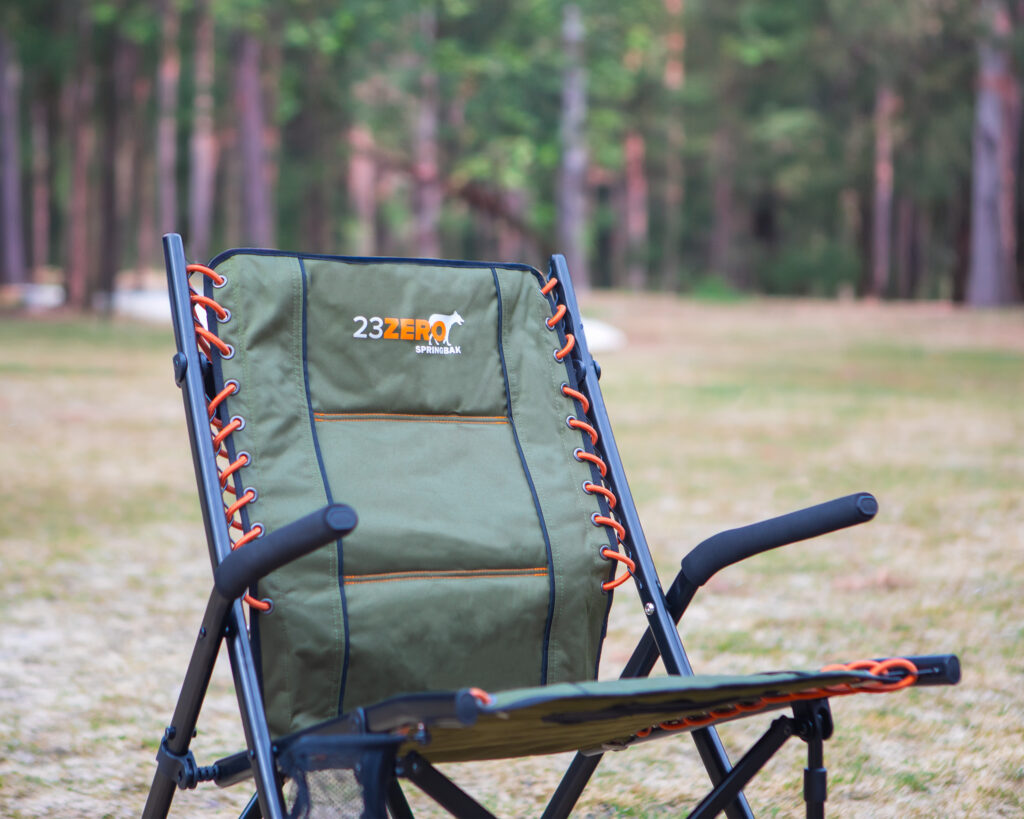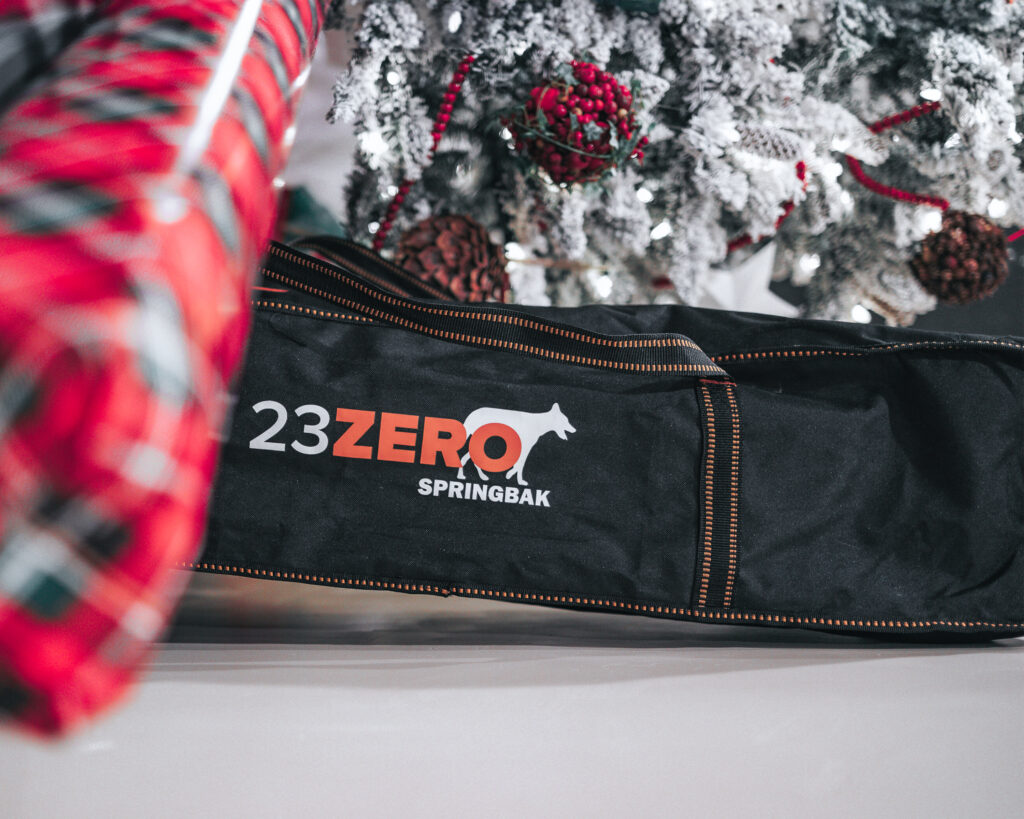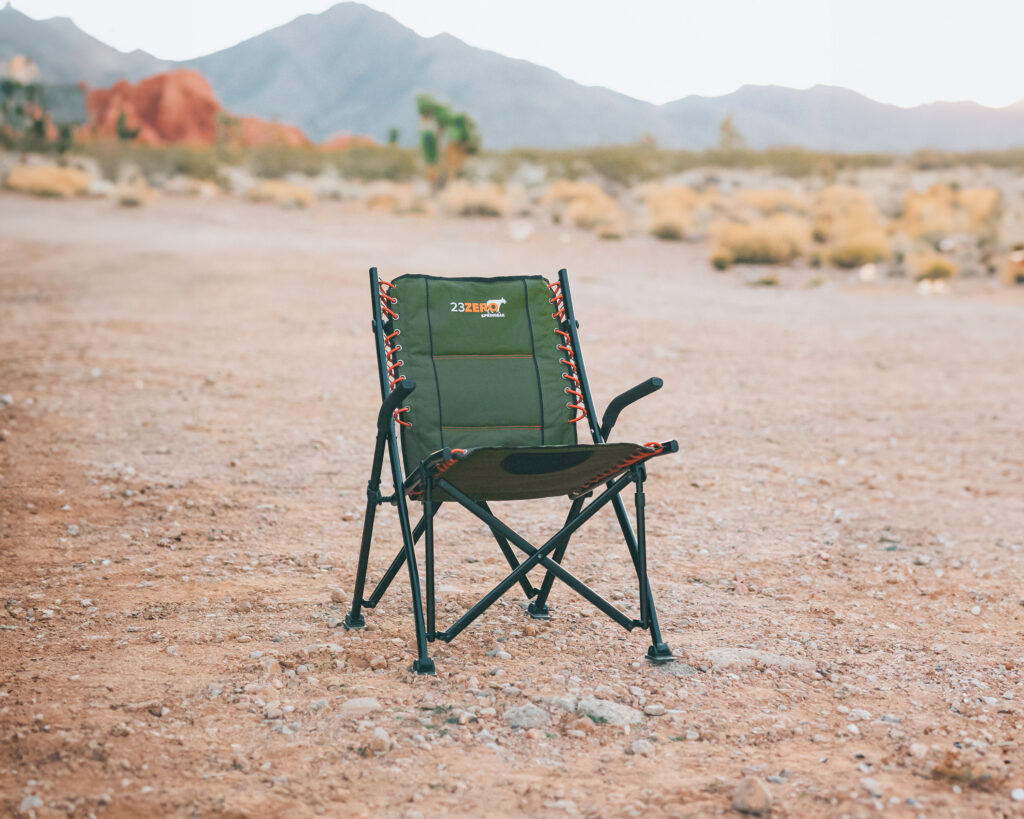 The 23Zero Springbak chair offers sturdiness, compactness, and comfort in a take-anywhere camp chair.
Per its name, the Springbak (yes, b-a-k) features bands of shock cord along either side of the chair acting as springs, and the double-layered padded back and seat provide comfort you won't find in many camp chairs.
It weighs 14 pounds and has heavy-duty, coated steel frame construction. It is rated for 330 pounds of static weight and has large swivel feet to avoid sinking into the ground. An integrated swing-out drink holder accommodates coffee mugs with handles and wine glasses, making this a family favorite. A zippered carry bag is also included. Spending over $100 on a camp chair may seem like a lot when there are much less expensive options, but this is high quality and comfortable gear you'll likely only have to buy once.
MSRP: $119
Backpacker's Pantry — 3-Day Emergency Meal Kit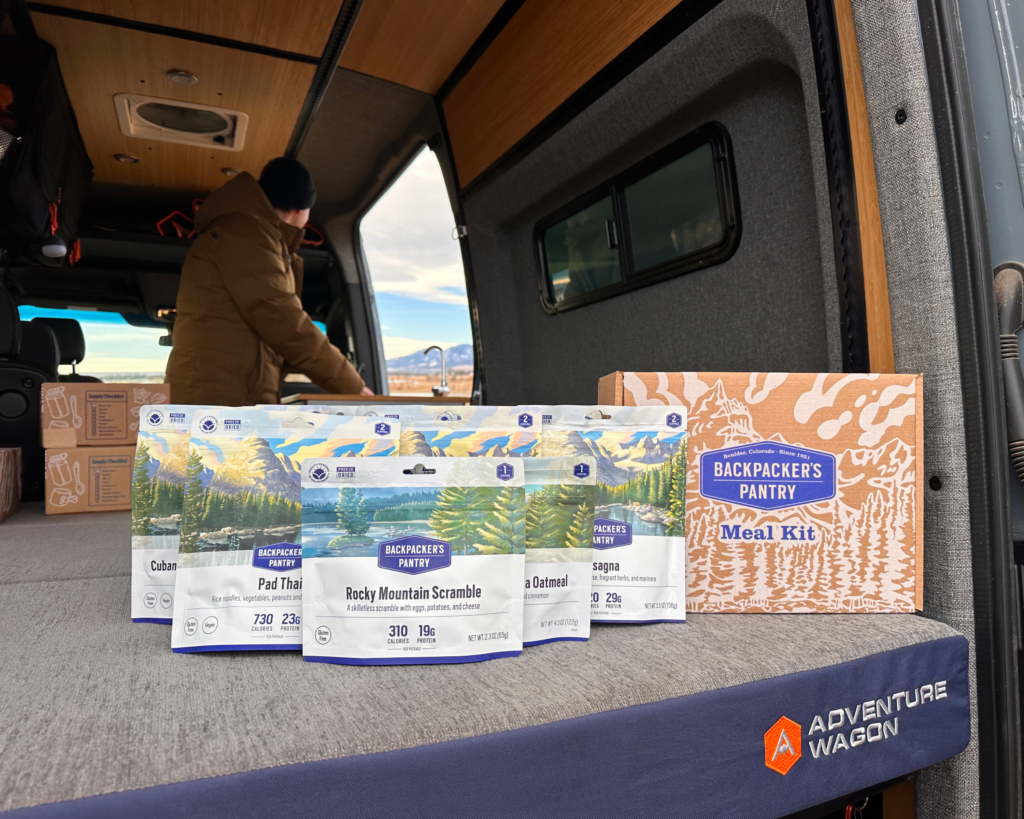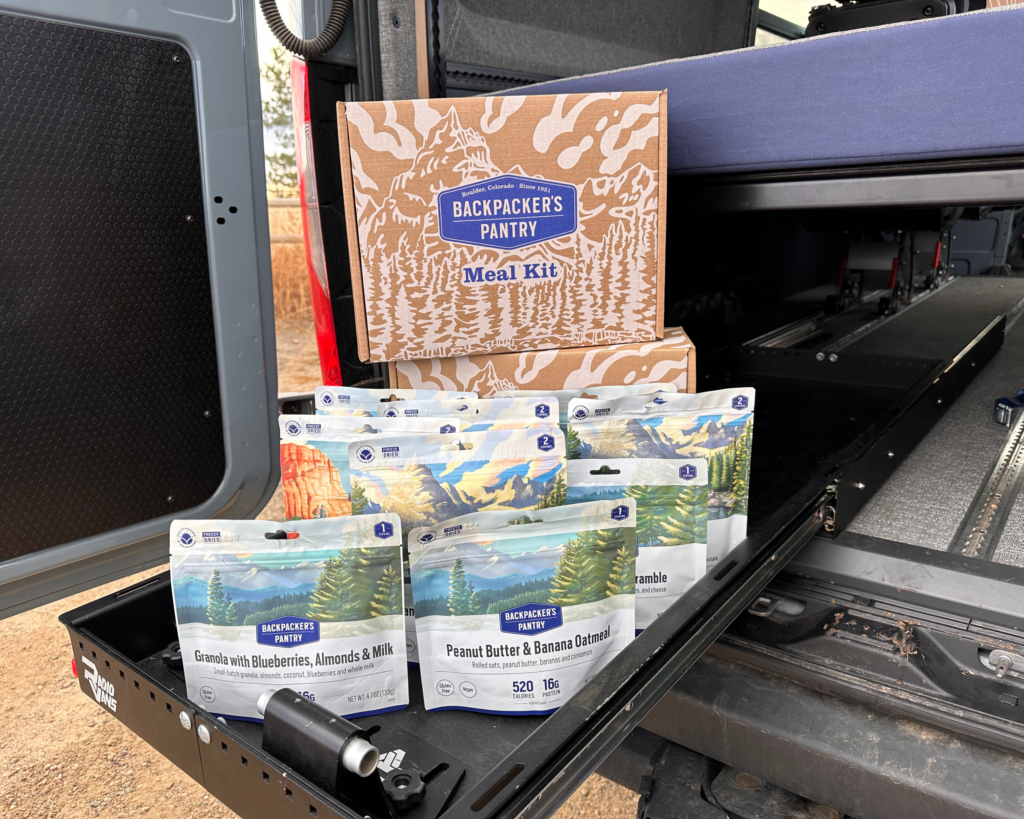 Backpacker's Pantry's 3-Day Emergency Meal Kit with meat is a practical solution for those seeking a reliable food source during unforeseen circumstances or outdoor adventures. Originating from a family-owned business with nearly 75 years of experience, this kit embodies a legacy of quality and reliability. Backpacker's Pantry, being a 1% for the Planet member, showcases its dedication to environmental sustainability, a value further accentuated by the 100% solar-powered U.S. facility where this kit is produced. The brand also caters to a wide range of dietary preferences by offering vegan and vegetarian meal kits.
The 3-Day Emergency Meal Kit is tailored for one person, serving dual purposes: catering to emergency preparedness or meeting the sustenance needs of overlanders during a long weekend off the grid. With nine meals providing a total of 15 servings, the kit requires three quarts of water for preparation. At just 15″ x 8″ x 7″ with a weight of 4 lb., the boxed kit is compact and easy to store, making it a convenient addition to any overland vehicle so it is always ready for use.
The total of 5,380 calories and 259 grams of protein in the kit ensures that basic energy and nutritional needs are met. The meals are easy to prepare, a feature that is crucial in emergency situations or during outdoor adventures where time and resources may be limited. The kit's shelf life ranges from 3 to 10 years, providing a long-term food security solution. A long shelf life makes the kit a prudent choice for those looking to invest in emergency preparedness or those who enjoy spontaneous outdoor ventures.
Backpacker's Pantry's 3-Day Emergency Meal Kit is more than just a food supply with a blend of tradition, quality, and convenience. It is a reflection of Backpacker's Pantry's commitment to providing practical, nutritious, and reliable meal solutions to individuals over a wide range of dietary preferences. This kit, along with the vegan and vegetarian options, enables self-sufficiency and food reliability that is required in the adventurous world of overlanding. Backpacker's Pantry continues to uphold its tradition of quality and reliability, offering a range of meal kits that cater to the diverse needs of the outdoor and overlanding community.
Enjoy 15% off November 23-27, 2023.
MSRP: $96.91
Cawood Anchor USA — Guy Line Anchors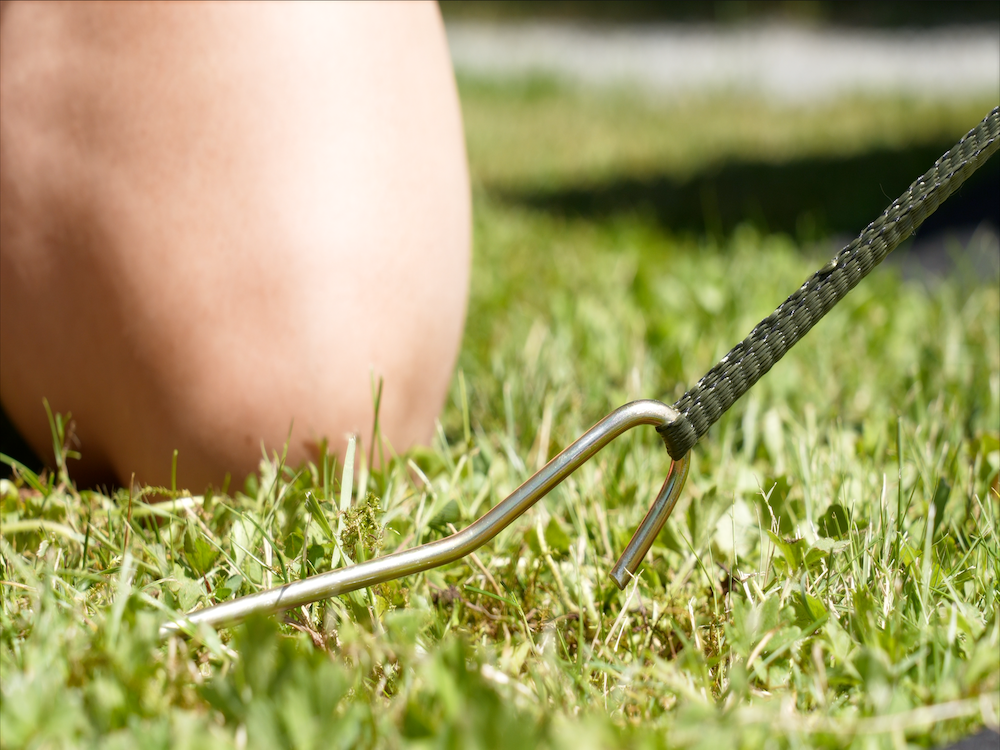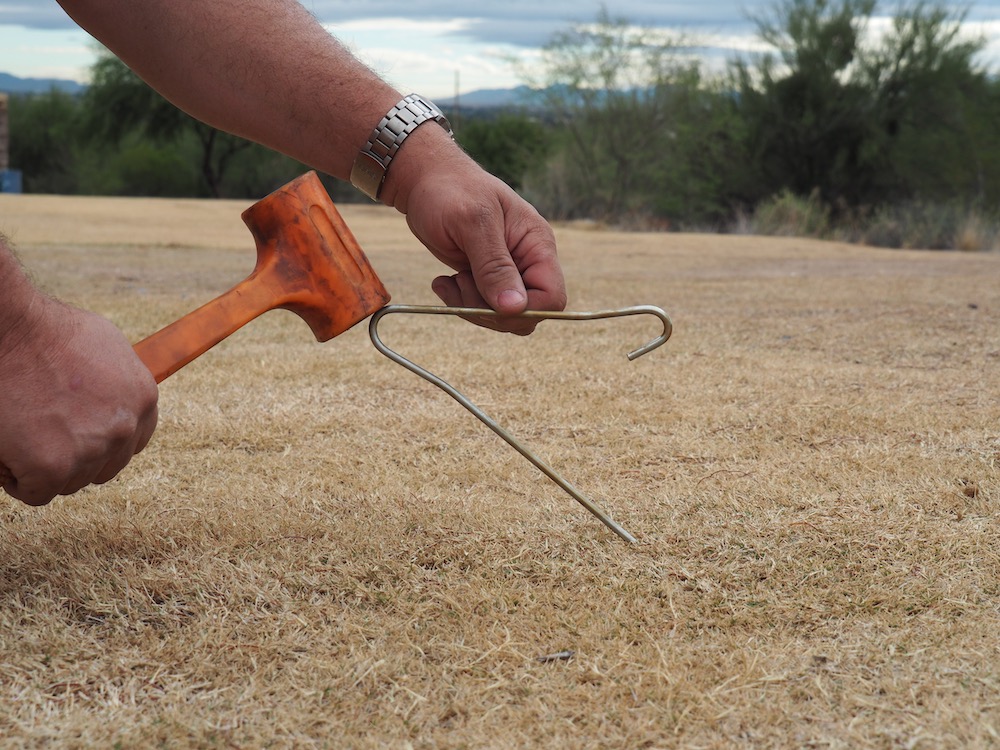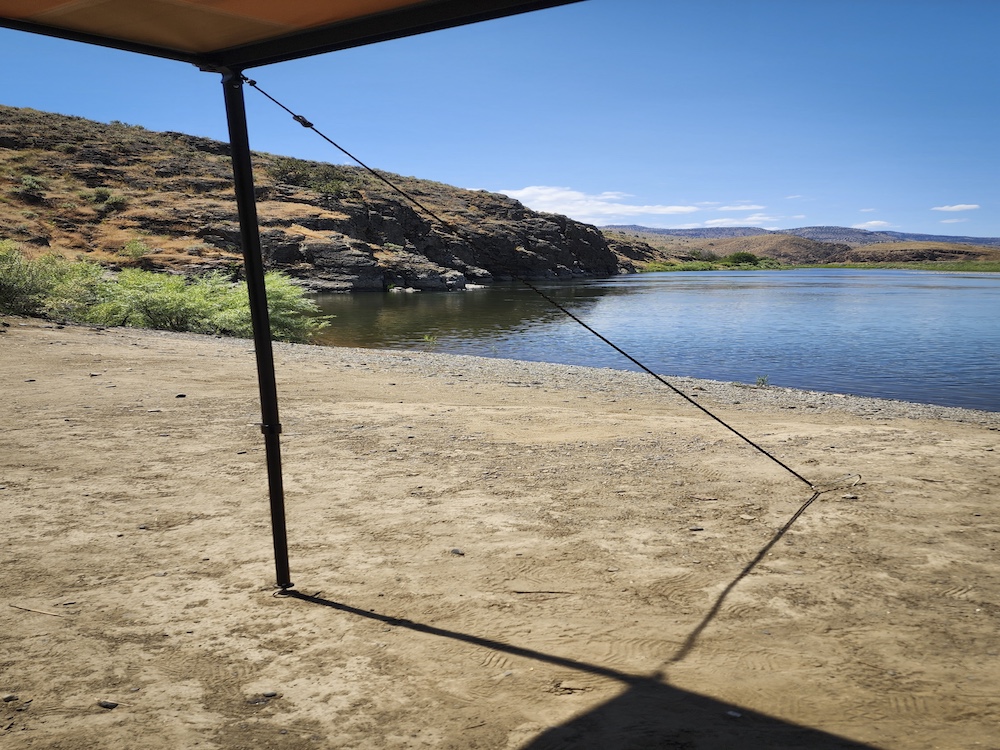 Is this the only line anchor you will ever need? It could be. Superior to straight tent stakes, Cawood Guy Line Anchors are excellent for tying down awnings, rain flies, tents, or anything else that uses a guy line. Their unique shape pulls the Guy Line Anchor deeper into the ground when it flexes. Made from electroplated spring steel, they are tough and highly corrosion resistant while being flexible to move with the wind. One-piece construction means there are no plastic pieces to break or small pieces to lose. Nothing else we've seen is quite as simple or effective as ingenious Cawood's Guy Line Anchor.
The smaller Backpacker Guy Line Anchor is perfect for smaller tents and shelters, weighing in at just over 3 ounces for a pack of 4. They are the perfect addition to your weekend hike to that lake-side camp or to add to your motorcycle camping kit. You won't need to worry if the wind kicks up; your tent or shelter will be secure. The larger Medium Guy Line Anchors are great for securing larger tents, shade canopies, vehicle awnings or easy-ups. While most tents and such come with straight spikes or other (usually very basic) anchor points, using Cawood's more secure tie-down anchors means you can keep your gear secure in rough weather and windy conditions. They stow easily and are a smart addition for keeping your camping setup in place if a sudden wind gust hits , especially at night when you want to keep sleeping rather than chase down gear that's suddenly sailing away form your campsite.
Set up and removal is easy: drive the pointed end into the ground at a 45-degree angle, keep the hooked end parallel with the ground, slip the guy line onto the hooked end, then finish driving the anchor to ground level. The shape of the anchor uses wind force to literally pull the anchor deeper into the ground, so in loose soil, it's actually self-stabilizing to a certain extent. For removal, pull it from the reverse direction after disconnecting the guy line.
Discovered while traveling through Africa for 2 years, these anchors immediately made camping easier for the eventual importers. They worked better than expected and are so simple! With nothing like it available in the US market, it just made sense to offer these to fellow Americans who enjoy the outdoors. Cawood Anchor USA is the U.S. importer for Cawood Manufacturing, located in South Africa, and is third-generation owned and operated.
MSRP: Starting at $12.99
Devos Outdoor — Light Ranger 1200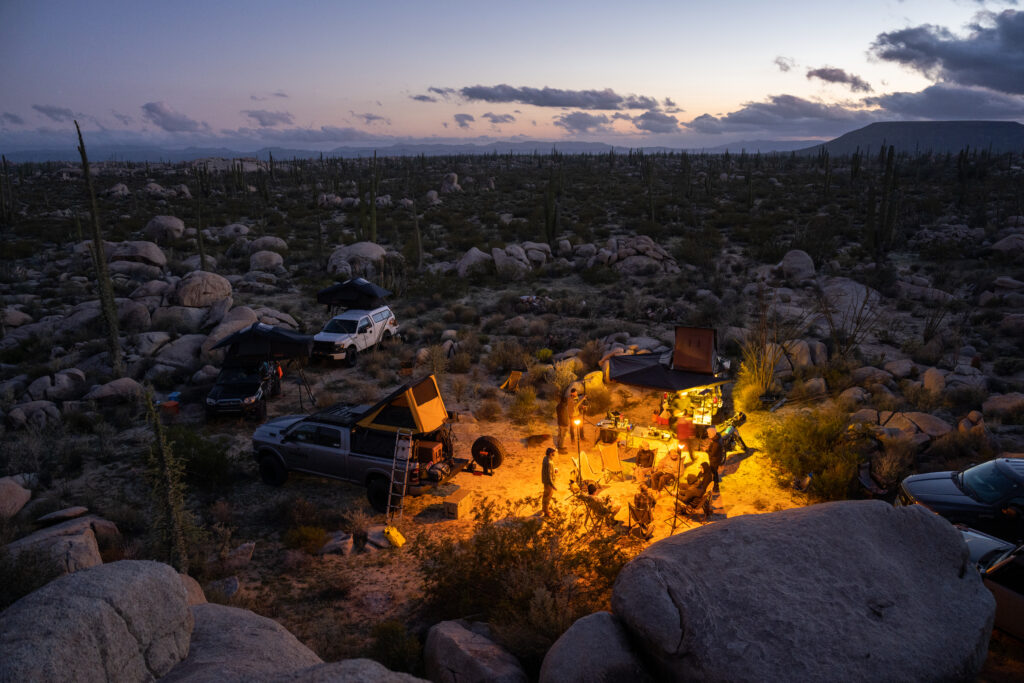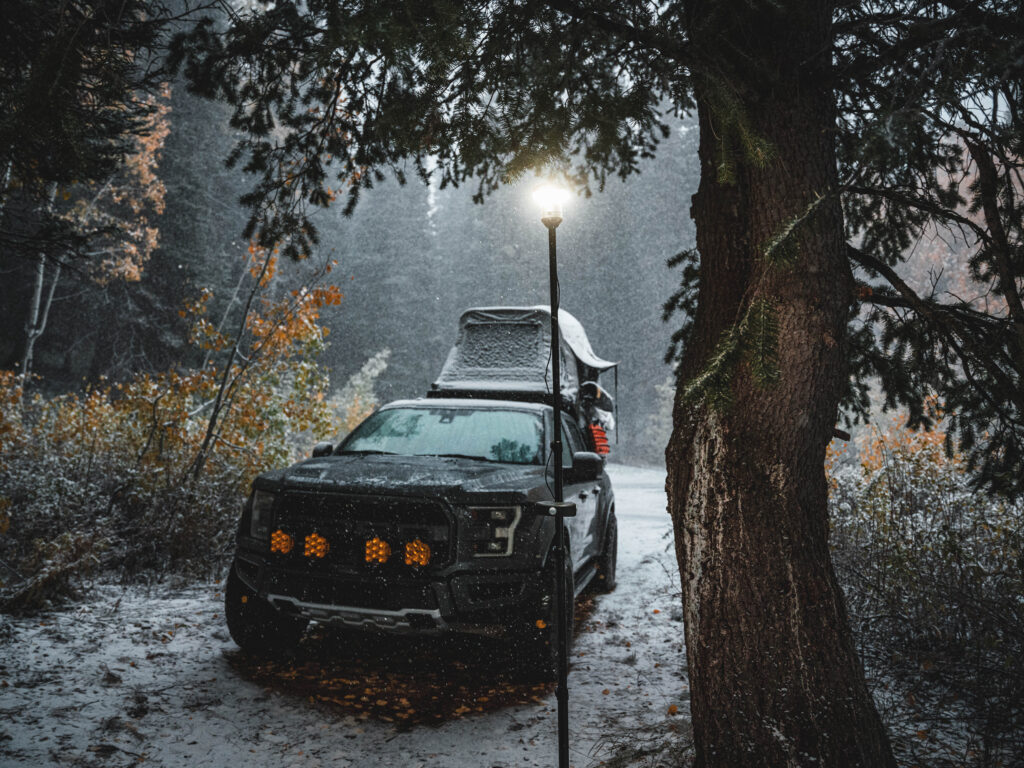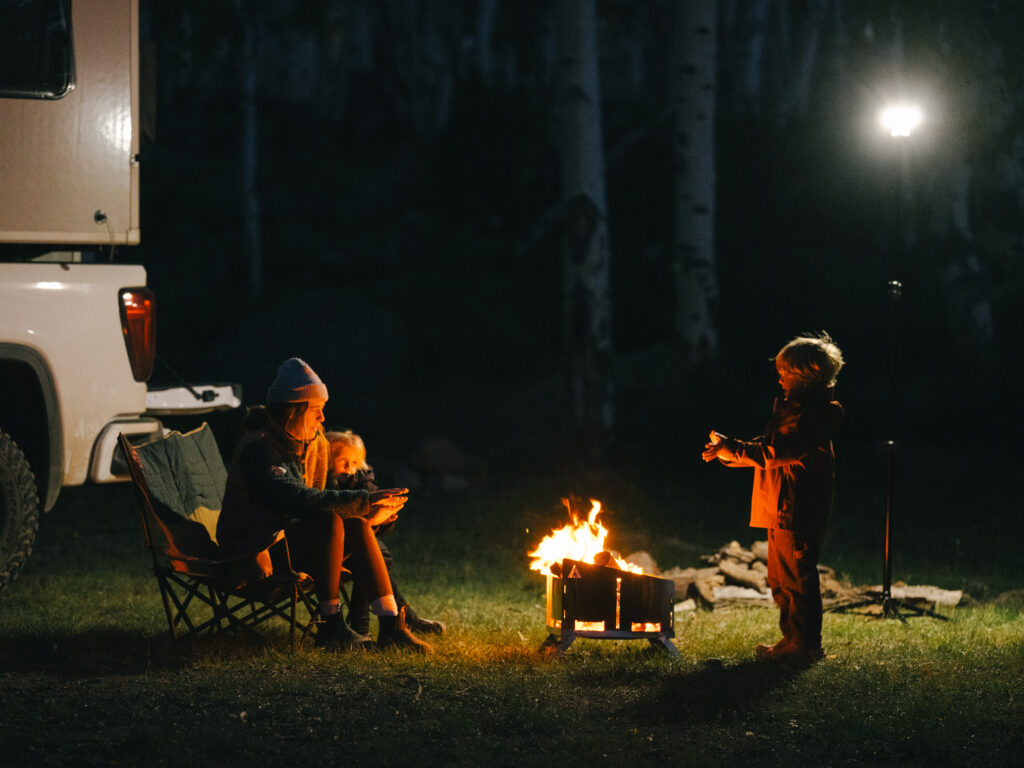 Looking for one of the most useful pieces of gear on any overlander's gift list? The LightRanger from Devos will certainly brighten the holiday experience! New and improved for 2023, the patent-pending LightRanger 1200 area light is an overlanding essential. Devos' innovative design and ultra-compact form factor, paired with the dramatic lighting capacity, have made the LightRanger a game changer for camp setup, cooking at night, and having added safety and security around camp. Now, with USB-C for 60% faster charging and a redesigned telescoping pole that is 20% more compact (the complete unit is only 36″ long and weighs less than 5 lbs), the LightRanger 1200 continues to lead the way in the camp illumination space.
Construction has also improved since its launch in 2021 with durability enhancements to the tripod base and a waterproof rating that increased to IPX6 (high-pressure spray). Even the USB-C charging port is waterproof!
Several new accessories to the LightRanger 1200 are also available to improve the camp experience, including the latest innovation: the LightRanger Motion Sensor! The motion sensor gives the LightRanger 1200 lantern intelligence to turn on when it senses motion and turn off when the motion is gone. With a 360-degree infrared sensing area, simply plug in the motion sensor to the lantern's USB-C port, and the LightRanger 1200 now provides added safety and convenience around camp. Gone are the nights of fumbling for a flashlight for a 2 a.m. bathroom break!
You can also pair the LightRanger with a colored filter kit for a soft white, amber, or red color temperature. When you don't need the full 1200 lumens, these colored lenses are easier on the eyes, reduce insect attraction, and are perfect for maintaining night vision and stargazing. You can also extend the run time of the light and be completely off-grid with the AMPak 10 portable power bank or a 20-watt solar panel that integrates with the top of the lantern.
The Devos Outdoors Black Friday Sale runs 11/15 through 11/27. It offers huge savings site-wide.
MSRP: $154.00
Diode Dynamics — C1R HitchMount LED Pod Reverse Kit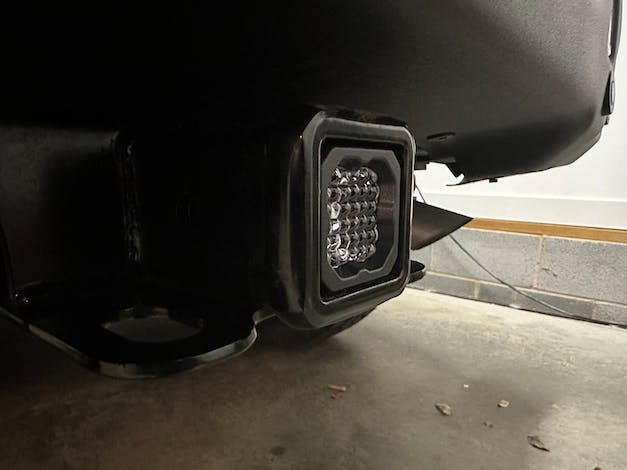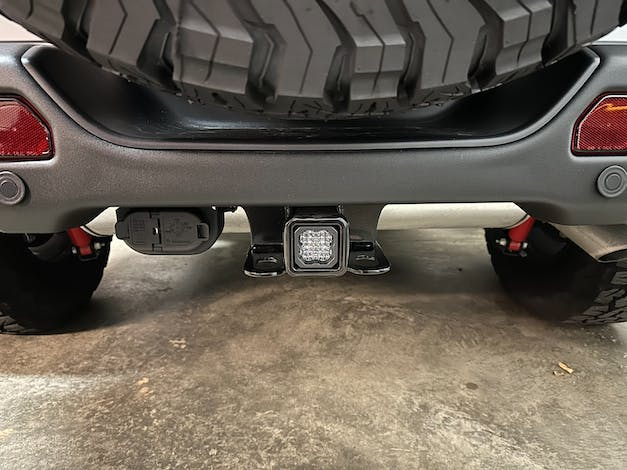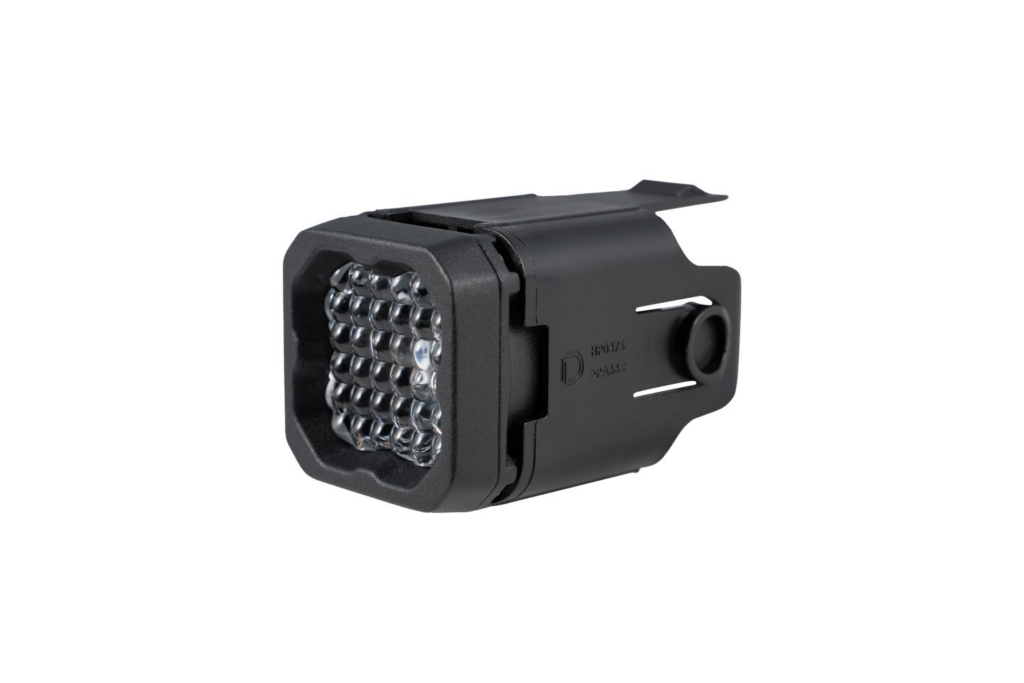 Add significantly more light output when backing up at night with a Stage Series HitchMount Reverse Light Kit! This kit allows you to mount one SSC1 or C1R LED pod in your 2-inch trailer hitch receiver, adding a high-power reverse light, additional running light, and an optional 4th brake light with the C1R option. With the included wiring harness, this kit connects to your vehicle's factory trailer hitch wiring for simple, everyday operation.
Factory reverse bulbs just don't provide enough light output to back up at night confidently. By pairing our patented TIR optics with high-powered LEDs, the SSC1 and C1R included in this kit provide an additional reverse light that's several times brighter than stock bulbs alone. Plus, they automatically come on when the vehicle is put in reverse. The Stage Series LED pods included with this kit feature a distinctive red backlight that can be used as an additional running light while driving. The backlight fully illuminates the TIR optic, providing a more unique and modern look than the small indicator LEDs found in other products.
This kit is completely plug-and-play with all 7-pin trailer connectors. The included harness plugs right into your factory trailer hitch wiring for easy installation and operation. The kit operates as an additional red running light with your tail lights and then automatically switches to a high-power backup light when your vehicle is in reverse. The high-power fourth brake light feature included with the C1R will activate anytime you apply your brakes. If you would like to have override functionality to manually turn on the reverse light anytime, you will need to purchase the universal backup harness.
The patent-pending snap-fit design allows you to install this mount in minutes without any drilling or need for a hitch pin. Simply insert the HitchMount into your trailer hitch receiver, and the snap-fit side mounts will snap into place. Installation couldn't be easier and takes less than five minutes! This kit is ideal for anyone who uses their trailer hitch often since removal can be done in minutes as well! Simply unplug the harness, press the snap-fit pins, and remove the mount. When you're not using your hitch for towing, you can quickly reinstall the HitchMount and plug it back in.
MSRP: $100.00
Grill Game — G1 Modular Grill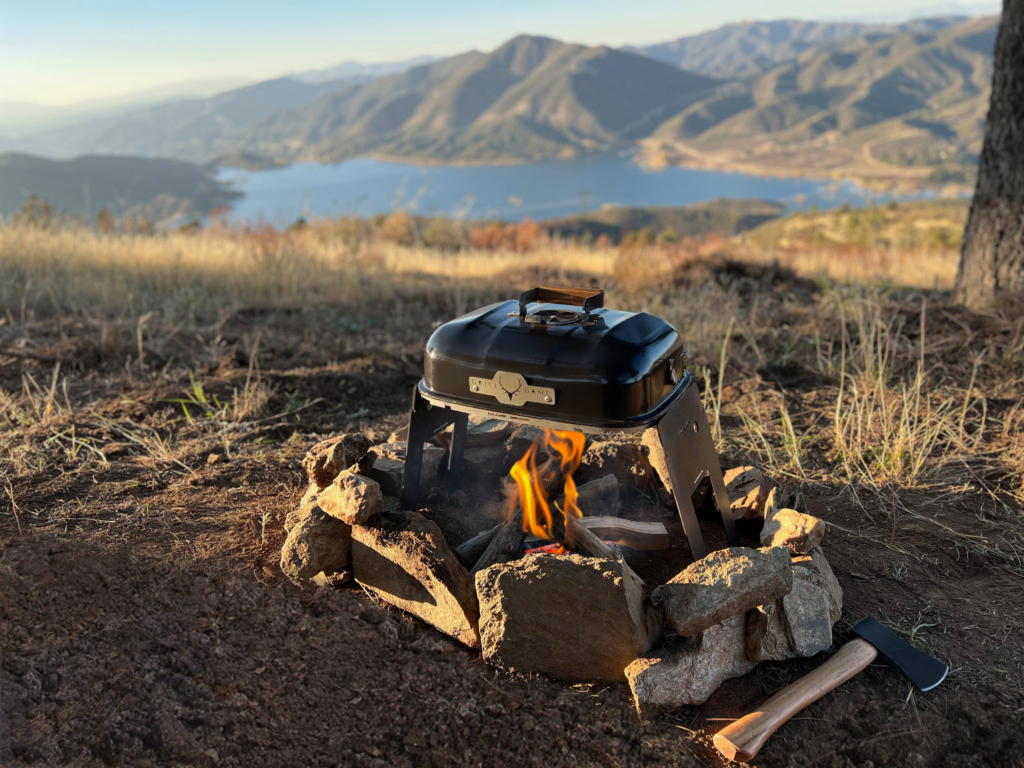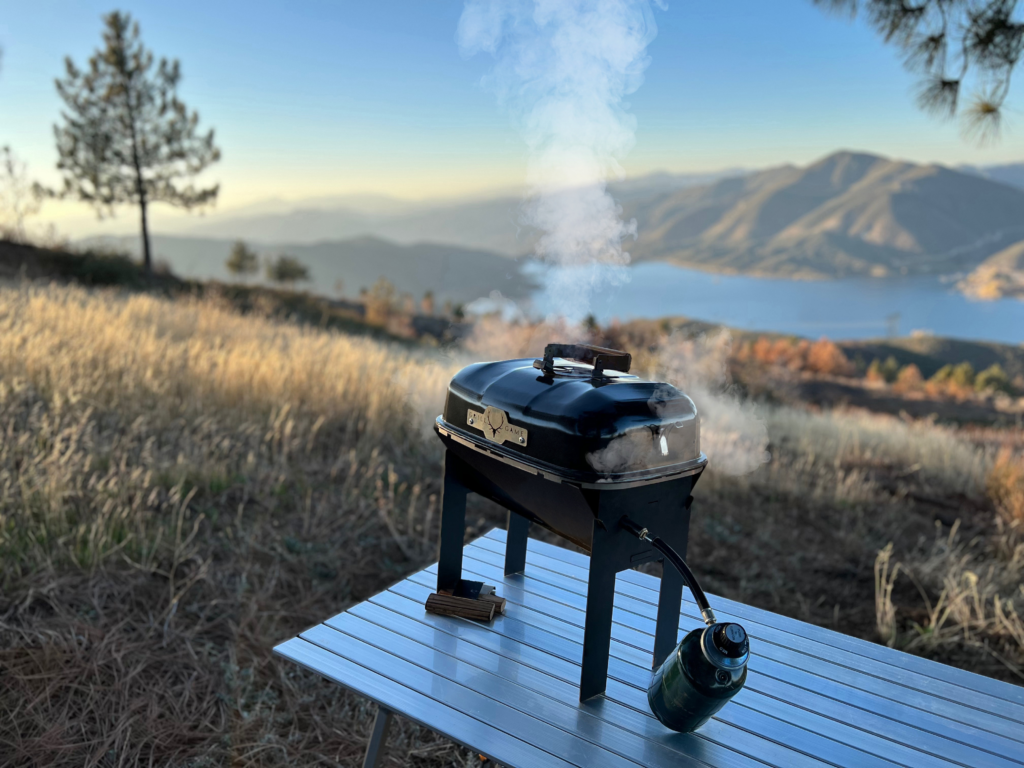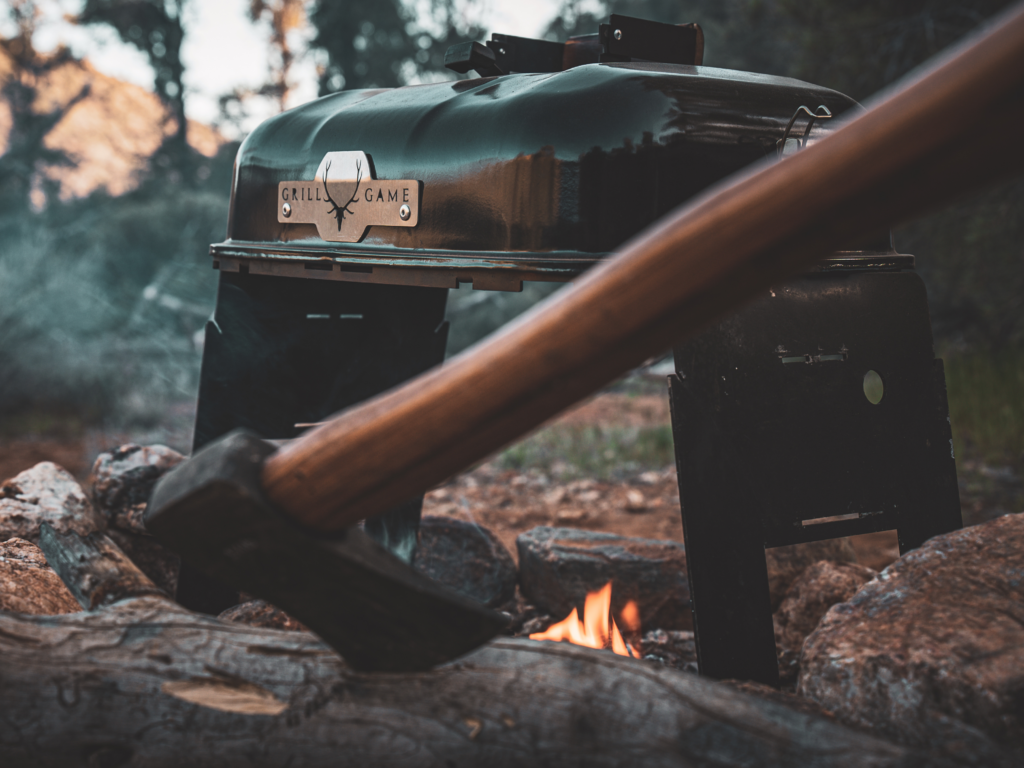 One Grill, three fuel sources, with unlimited potential. The Grill Game G1 allows you to cook right over a live campfire with propane or charcoal as a grill or smoker. The ultra-portable Grill Game G1 gets further off the beaten path to enjoy the best BBQ ever cooked up out in the middle of nowhere. Choose which of the four configurations best suits the circumstances, and setup is complete in under a minute. After grilling, the G1 quickly breaks down and packs up to fit within the lid, saving valuable space in the rig while delivering unmatched options to grill and smoke.
It's undeniable that food cooked right over a campfire just tastes better. The G1 ups the stakes by introducing a lid to open-fire cooking. Locking in that smokey flavor and allowing better temperature regulation to cook, grill, and smoke, rather than simply searing food over an open flame. Not sure where the adventure will lead and what the fire restrictions will be at the location? Assemble the flatpack firebox to grill and smoke with charcoal when campfires are not allowed. Even stricter burn bans? Stay compliant and configure the G1 for propane grilling. No matter the situation, circumstances, or resources, Grill Game is all about creating the most enjoyable BBQ possible when you find yourself lucky enough to be where others wouldn't know to go.
Proudly assembled in the USA and backed by a limited lifetime warranty. The G1 weighs 17 lbs with all-steel construction. This grill and smoker punches above its weight with 218 square inches of grilling space and 17,500 BTUs in the propane configuration. When packed up, it measures just 19 x 13.5 x 6.75 inches, so there's no reason not to bring it along on every adventure.
Use code OVERLANDEXPO for 25% off, valid from November 16 through December 16, 2023.
MSRP: $249
Helinox — Sunset Chair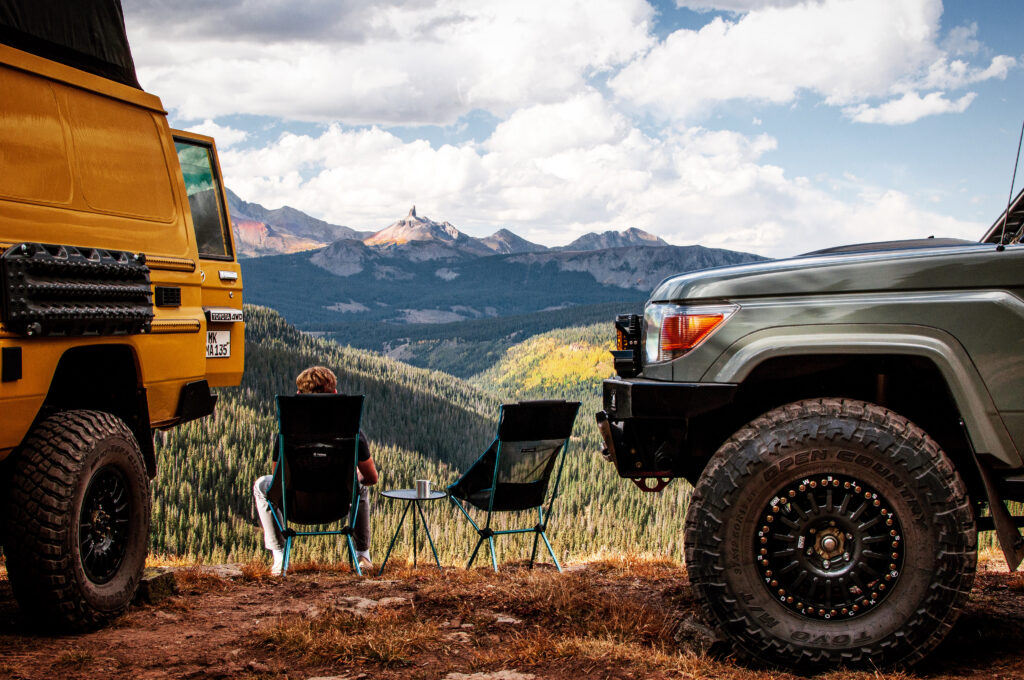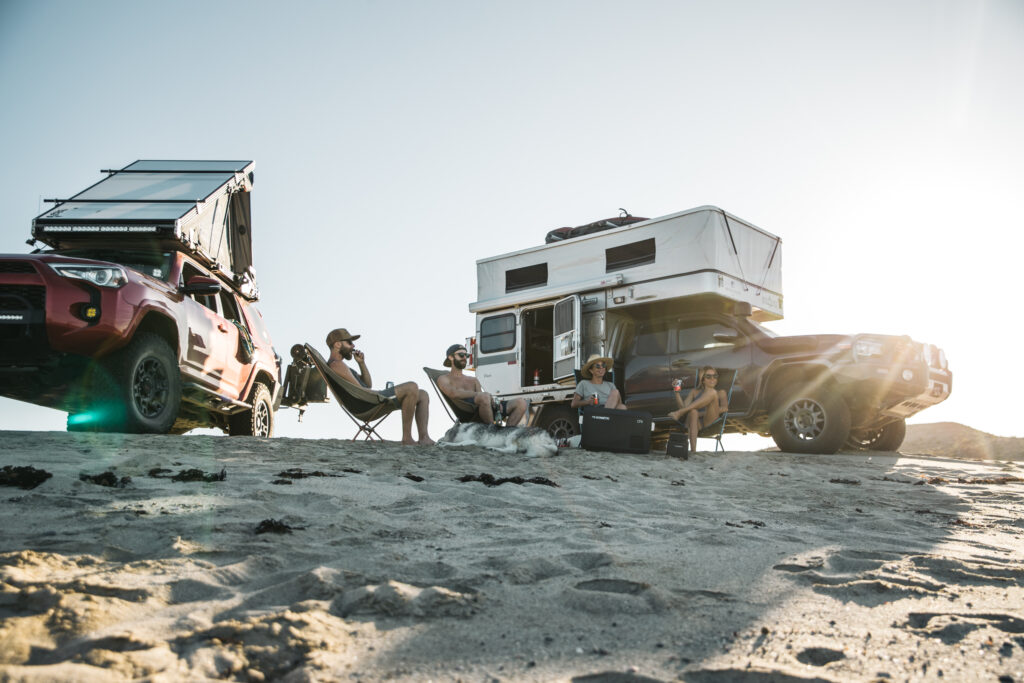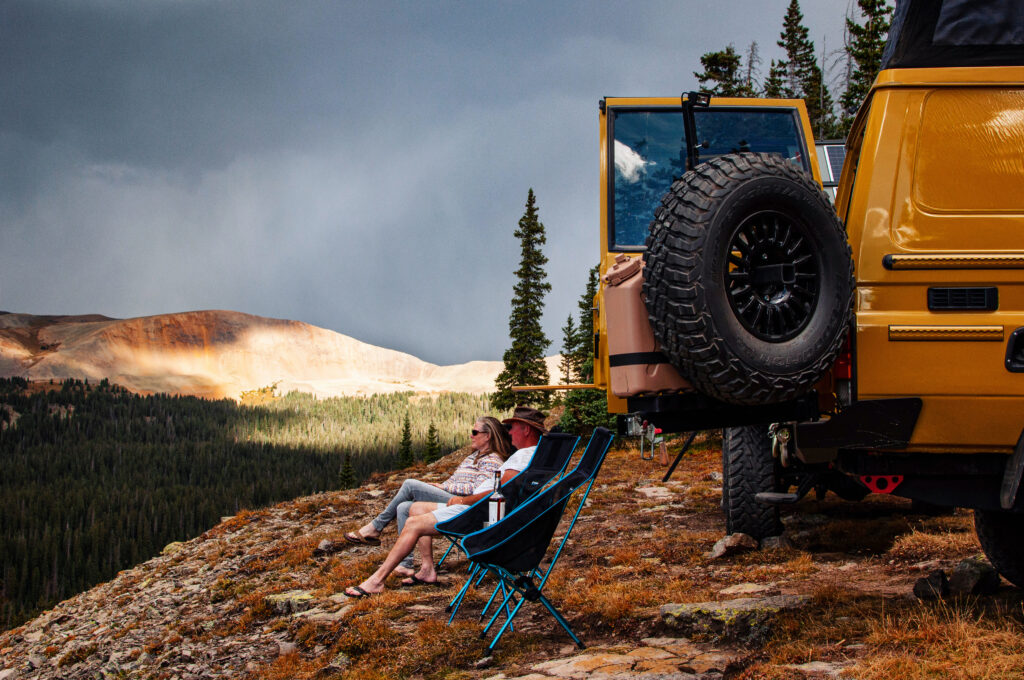 Hands down, the Sunset Chair is one of the most popular chairs in the Helinox lineup for good reason. The Sunset Chair sits high off the ground, so it's a breeze getting in and out. Plus, the supportive high-back design makes it a must for campers, glampers, loungers, and picnickers to take just about anywhere. The headrest flap keeps a puffy jacket, soft pillow, or even your chair case in place for more head support. It is lightweight yet strong and portable. It only weighs 3 lbs 7 oz when packed up and can hold up to 320 lbs when assembled. Its collapsible frame packs into a 19 x 5 x 4.5 inches full zip case that has a daisy chain and webbing handle. Its shock-corded poles securely lock the frame in place for effortless setup. The frames are the result of advanced engineering, seamlessly merging the strength and durability of a Green Anodized DAC aluminum alloy frame with proprietary nylon resin hubs. The seat is made of bluesign®-certified and recycled 600D polyester and is durable enough to withstand the elements. Mesh paneling provides ventilation and breathability.
MSRP: Starting at $128
Midland Radio Corp — SPK200 Amplified Speaker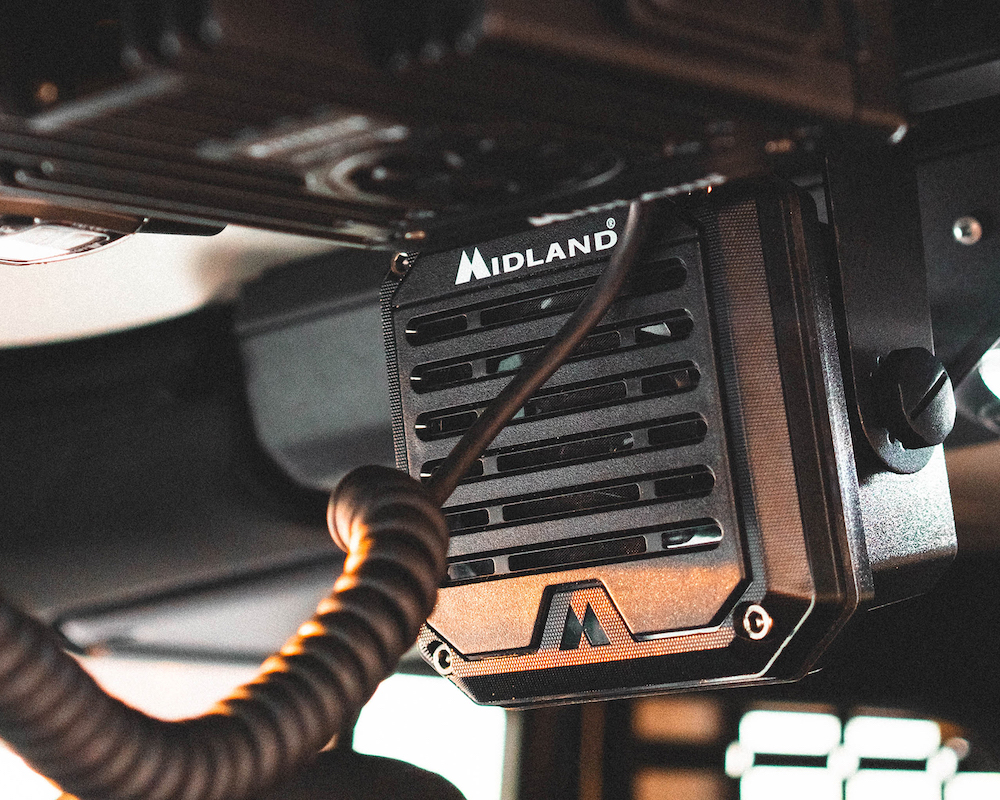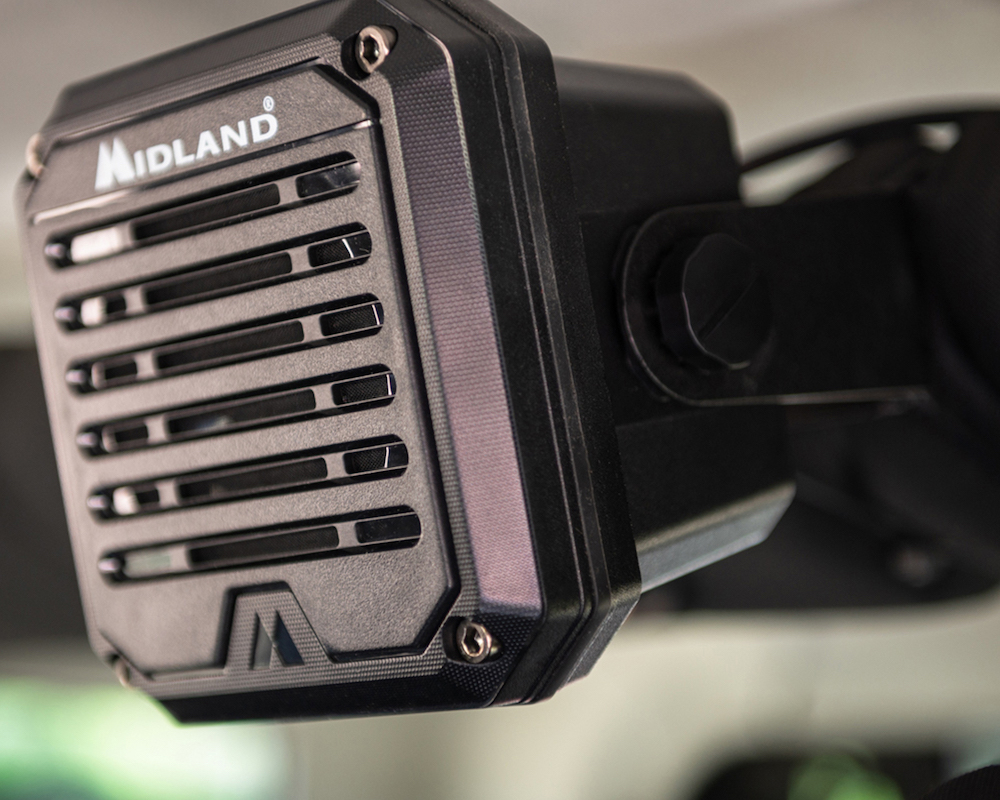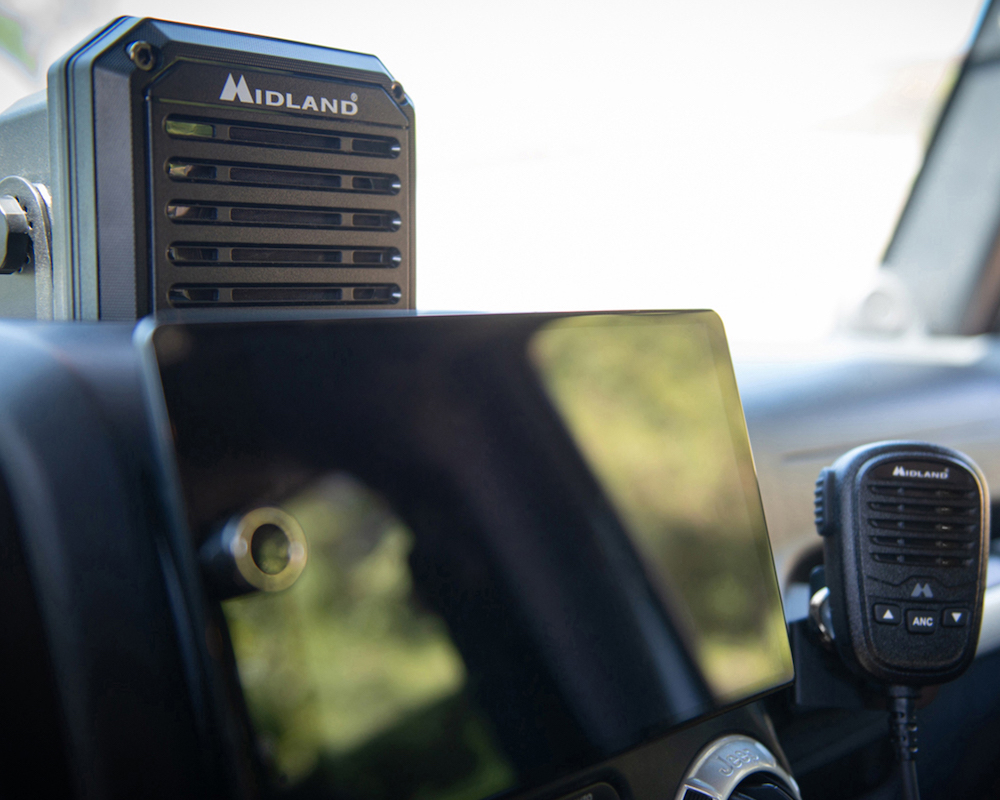 Unleash unprecedented audio quality and volume with Midland's SPK200 Amplified Speaker with AI Noise Cancellation. This high-performance external speaker is perfect for adventurers looking to take on trails in areas like the Alpine Loop, Death Valley National Park, Engineer Pass, and the Palo Duro Canyon. This external speaker is unlike any other with its AI chip. Midland's new AI chip works to learn the users' voices in order to cancel out unwanted background noise. This means the clearest, top-notch audio that performs in loud environments, perfect for open-air vehicles. The technologically advanced chip brings in a sound quality that is truly impressive.
This amplified external speaker boasts 20 Watts of power. It's because of this power that the SPK200 can support the ultramodern technology of the voice-learning, noise-cancelling AI chip. Combined, the 20 Watts of power and AI chip ensure the SPK200 cuts through the background noise so users don't miss a message when communicating along any adventure. Midland's SPK200 Amplified Speaker with AI Noise Cancellation has an 8 Ohm rating. Because of the SPK200's 8 Ohm rating, users and adventurers can expect the best sound quality there is. A higher ohm rating means crispier and cleaner audio transmissions without the presence of static.
With its heavy-duty design, the SPK200 is built to withstand the most extreme environments. The SPK200's hybrid blend of thermoplastic and polycarbonate ensures the speaker is drop-proof and heat-resistant to perform wherever adventure takes it. The SPK200 Amplified Speaker with AI Noise Cancellation has an IP67 Waterproof Rating. This means the speaker can be completely submerged in water while bringing unparalleled sound quality and communication. Because of this rating, off-roaders and overlanders alike can trust their speaker will perform throughout water crossings or in inclement weather. Midland's SPK200 brings ultimate compatibility as it has a 3.5 mm audio jack. The SPK200 is compatible with a variety of two-way radios, including Midland MicroMobiles and CB radios. With this easy connection, adventurers can quickly access its 20 Watts of power.
The SPK200 Amplified Speaker with AI Noise Cancellation comes with a 180-degree mounting bracket with hardware, a 6.5-foot cord, and a splice block for easy installation. With all these innovative features, the SPK200 Amplified Speaker with AI Noise Cancellation is one of the most versatile speakers you will find on the market. It's because of this you can count on the SPK200's performance for seamless communication in loud, extreme, and dusty environments.
MSRP: $129.99
OCOOPA Innovation — UT3 Pro Rechargeable Hand Warmer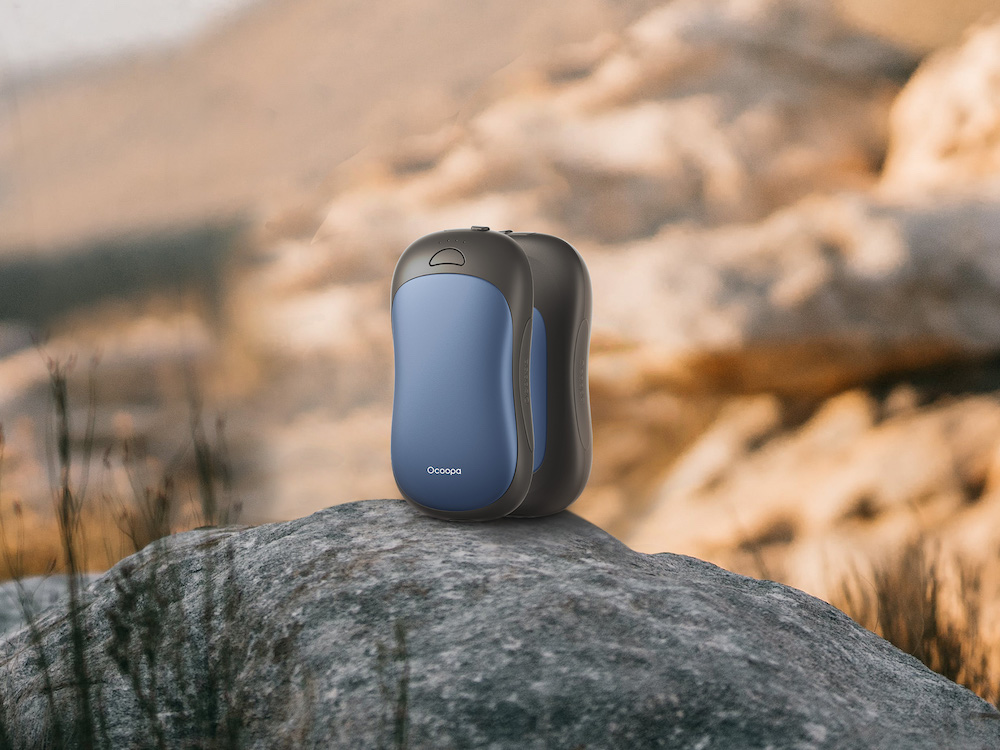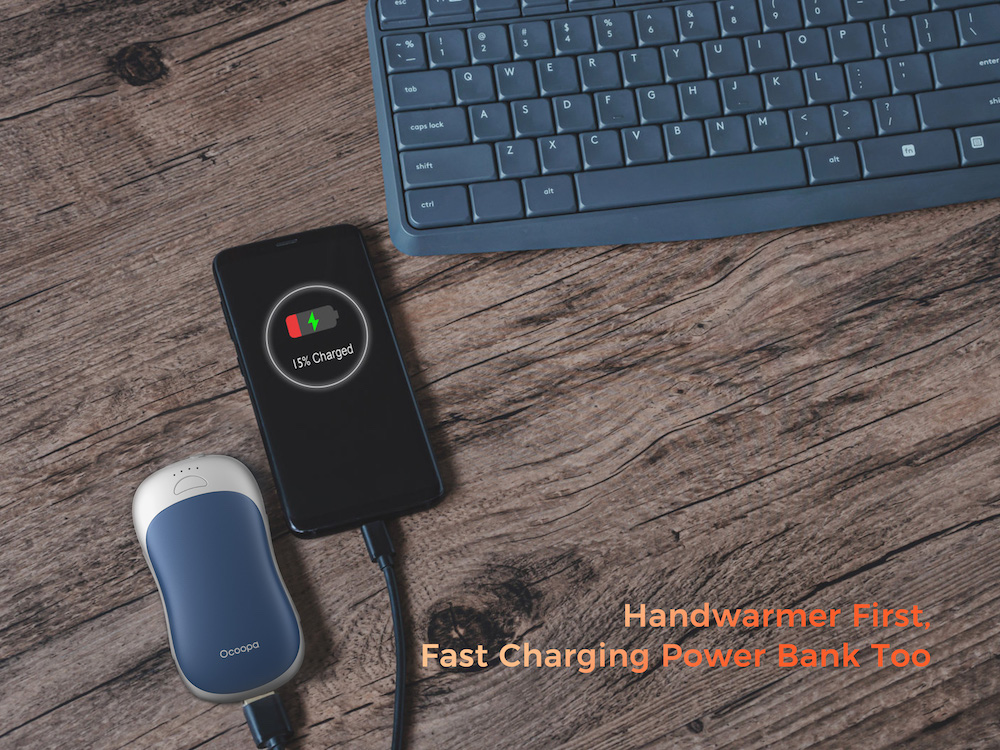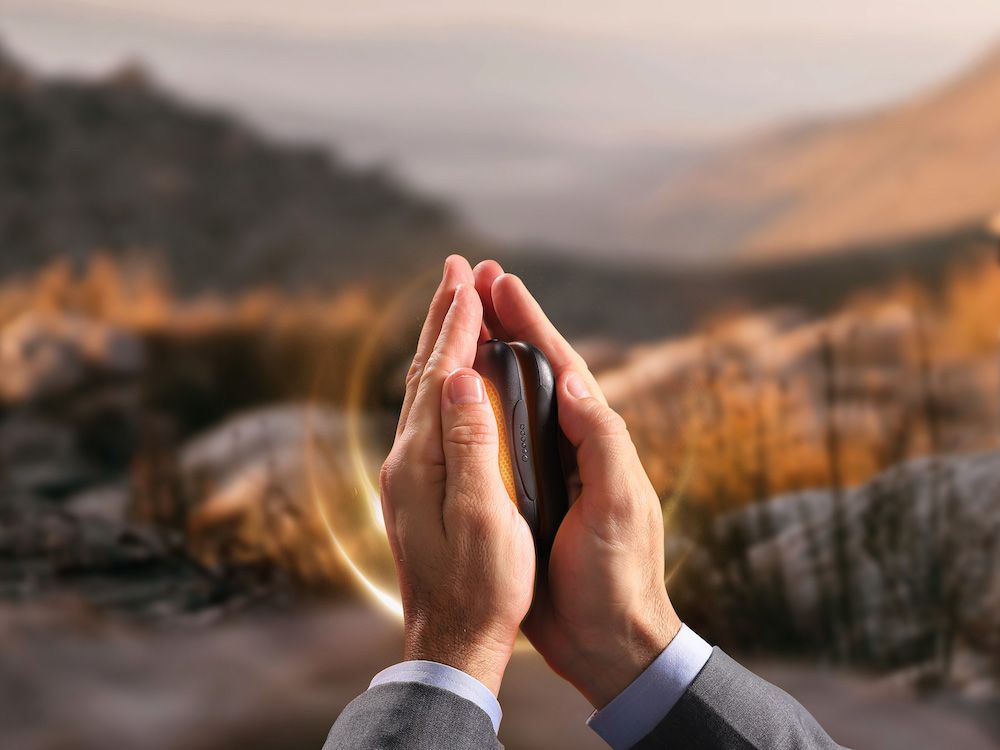 You need a reliable source of heat to accompany your adventurous lifestyle. The OCOOPA UT3 Pro Rechargeable Hand Warmer is your go-to solution, providing just the right level of toasty warmth at your palm. The OCOOPA UT3 Pro offers instant warmth with just the touch of a button. Choose from three adjustable temperature levels, ranging from 95°F to 131°F, and enjoy a quick heat-up in just three seconds. With up to 15 hours of heat on a single charge, your adventures won't be cut short by the cold. Fast-charging and versatile, the device fully recharges in 2.5 hours via its USB-C port. You can even use it as a power bank to fast charge your phone or other devices in no time.
Durable, safe, and eco-friendly, the OCOOPA UT3 Pro Classic is built to last. It features a smooth, ergonomic design that fits comfortably in your hand, pocket, or glove and comes equipped with a smart chip to prevent overheating. Packaged in a compact, gift-friendly box, the OCOOPA UT3 Pro Classic makes the perfect present for everyone you care for. Don't let the cold hold you back. Experience the toasty warmth of the OCOOPA UT3 Pro Rechargeable Hand Warmer this winter. Stay warm, and keep exploring!
MSRP: $42.99
On My Way! Foods — Peanut Butter & Strawberry Jam 6-Pack Bundle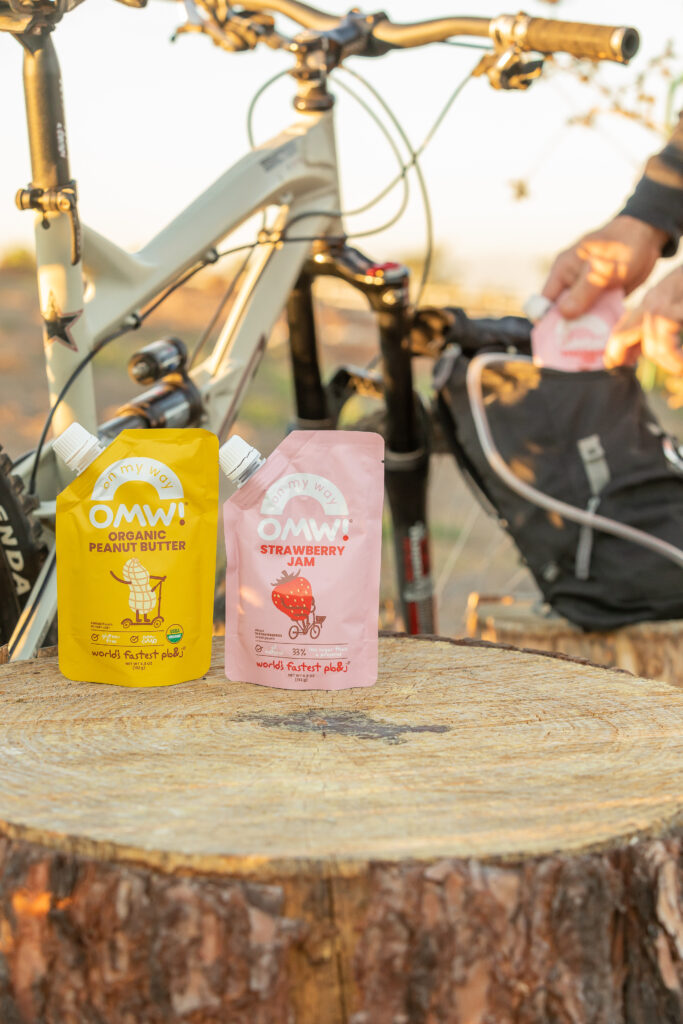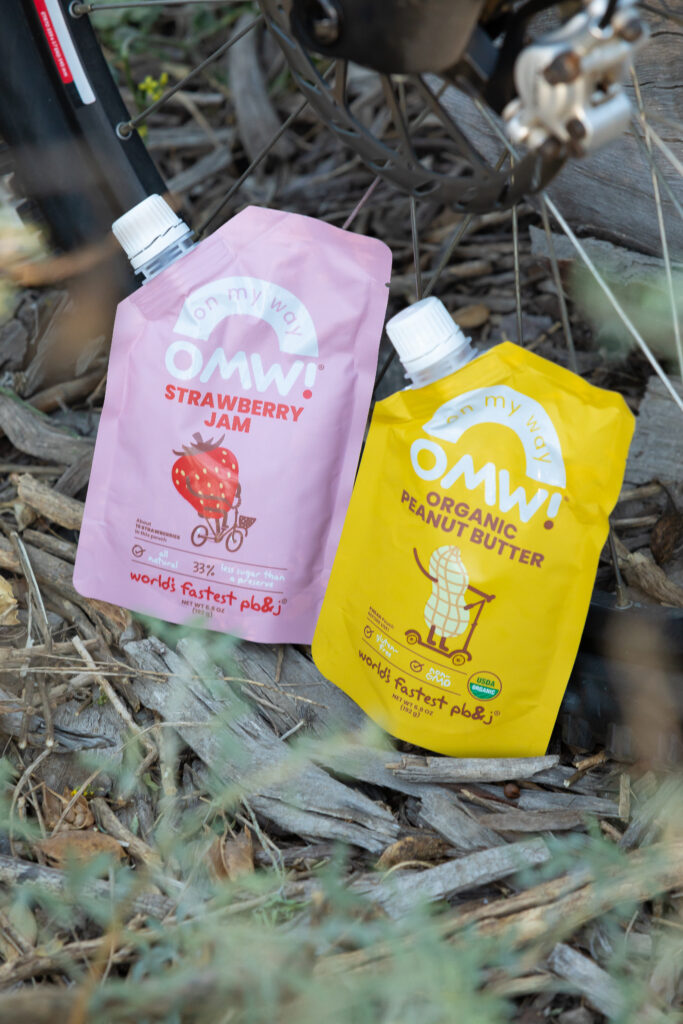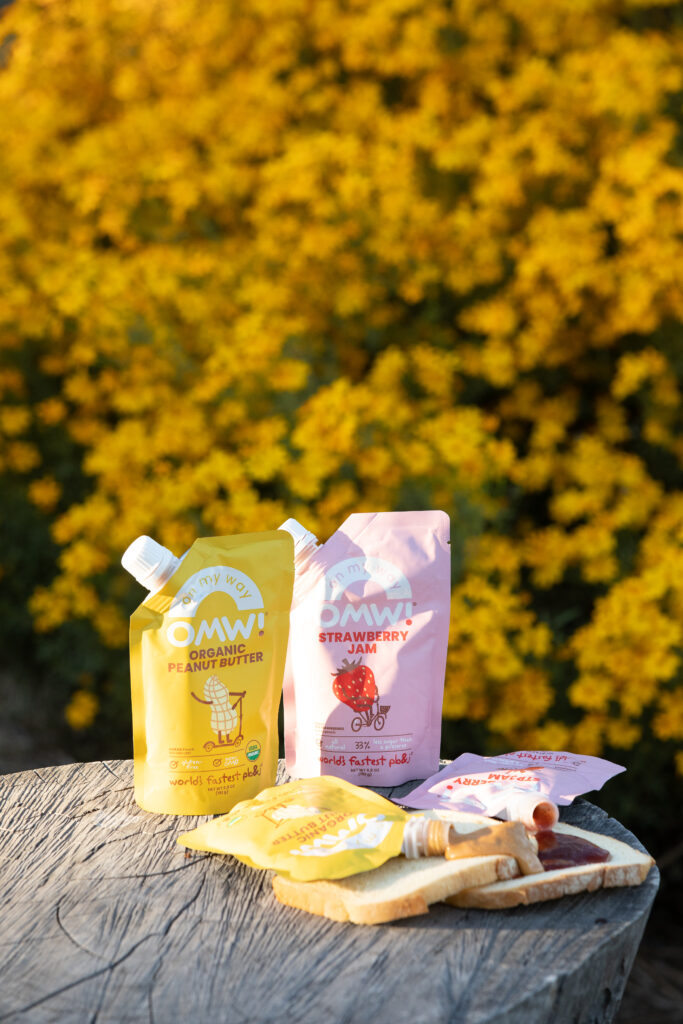 Embark on life's adventures with a classic snack reimagined by On My Way! Foods. They bring the timeless taste of Peanut Butter and Jelly, now packed in a spouted pouch designed for the modern-day explorer. Crafted from all-natural ingredients, their peanut butter is a simple blend of peanuts and salt, while the strawberry jam is a fresh, preservative-free delight.
OMW!'s pouches aren't just convenient; they are a nod to sustainability, a companion to the outdoor enthusiast, and a tribute to life on the move. Whether scaling mountains or navigating the urban jungle, the compact and mess-free design of OMW! pouches ensure a hassle-free snacking experience. Here's a tidbit for the trail: just two pouches are enough to whip up five hearty sandwiches. It's not just a quick bite; it's a feast in a pouch, making your outdoor exploits deliciously uncomplicated. The peanut butter is shelf stable. However, the jam must be refrigerated after five days of opening.
At the heart of OMW! is a commitment to giving back. With every pouch you enjoy, you're contributing to a larger cause. They donate 10% of their profits to the National Park Foundation, aiding in the preservation of nature's marvels for generations to come. So, as you venture into the wild or hustle through a busy day, take a moment to savor the simple, natural goodness of OMW! PB&J Snack Pouches. Your purchase isn't just a pathway to wholesome nutrition; it's a stride towards conserving the great outdoors.
MSRP: Starting at $39.99
Peak Refuel — Dessert Cobbler Variety Pack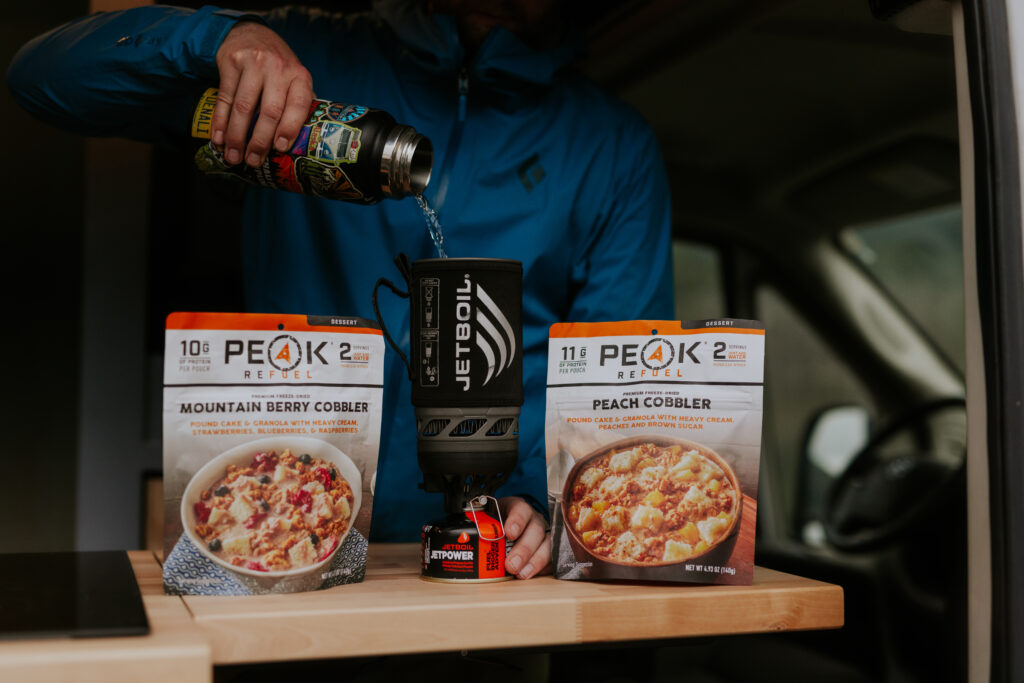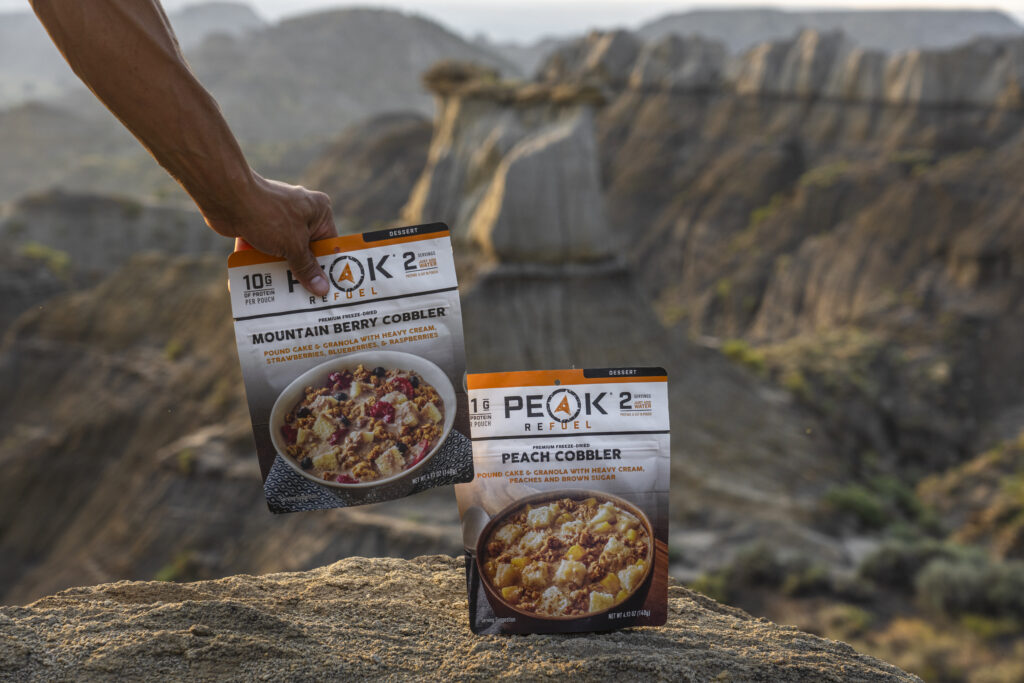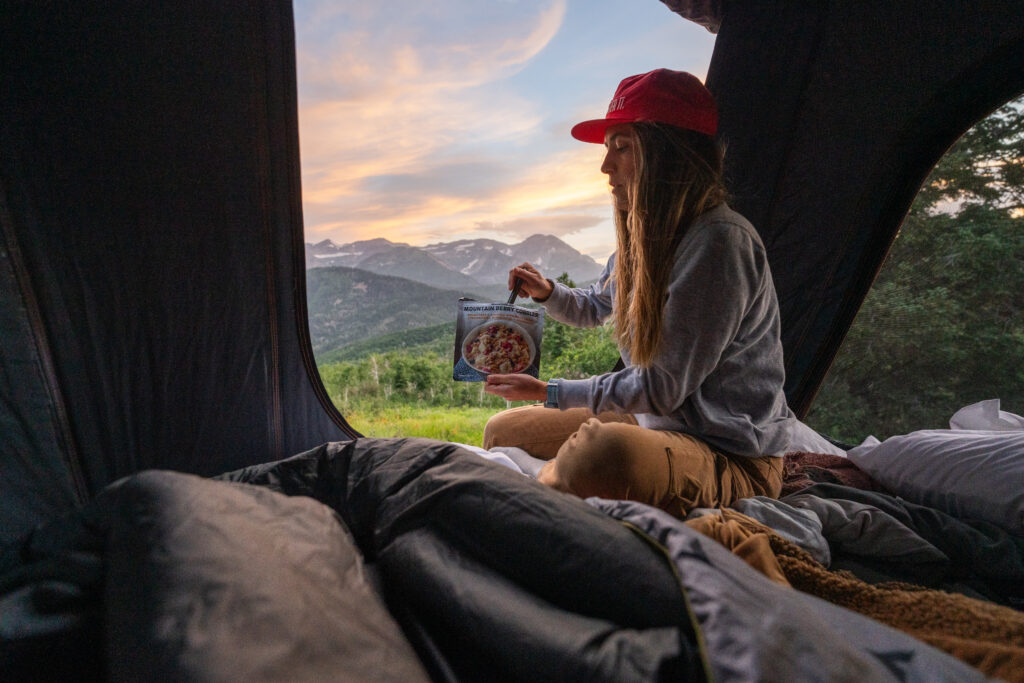 Being on the go in the backcountry should not mean you can't have nice things. When it comes to fueling your body, Peak Refuel has an arsenal of high-protein, high-calorie options on the table. But what about when it comes to more than just the bare necessities of breakfast, lunch, and dinner? When you're sitting around the campfire or in your home on wheels at night with that all too familiar craving, wishing you had something sweet? Enter: The Dessert Cobbler Variety Pack.
For years, Peak Refuel's loyal customers have been begging for one thing: a cobbler. Not just any cobbler, either – one that is lightweight, only requires minimal prep, and maintains the taste of one you would eat fresh out of the oven.
Unfortunately, creating a fully freeze-dried cobbler that actually tastes good is no small task. Peak Refuel prides themselves on creating products with quality ingredients and amazing taste. Trial and error, lots of research, and a team of competent food scientists are ultimately what made our now-famous cobbler a reality.
Both the Peach Cobbler and the Mountain Berry Cobbler are made with real pieces of pound cake, granola to give it a nice crunch, delicious cream, and fruit that was freeze-dried at the peak of its freshness. Each cobbler is two servings, though you'll likely want to eat both because it's so delicious.
The Peach Cobbler contains 11g of protein, 670 calories, and has a net weight of only 4.93 oz. It also only takes 5.3 oz of water! Similar to the Peach Cobbler, the Mountain Berry Cobbler is made up of 10g of protein, 600 calories, and has a net weight of 4.93 oz. And you guessed it – only 5.3 oz of water is needed to rehydrate this dessert pouch. This cobbler is a great option for people who want something sweet but enjoy the tart taste of berries. Peak is stoked to add these cobblers to the lineup; so stoked, in fact, that they put them in a multi-pack for you! Peak Refuel's Dessert Cobbler Variety Pack has three Peach Cobblers and three Mountain Berry Cobblers. Because let's be real – you won't want to stop at just one!
Black Friday Sale 20% off all packs and drinks with code BF20 from November 22 through November 28, 2023.
MSRP: $69.99
Precise Flight + Twistlock — Beverage Locking System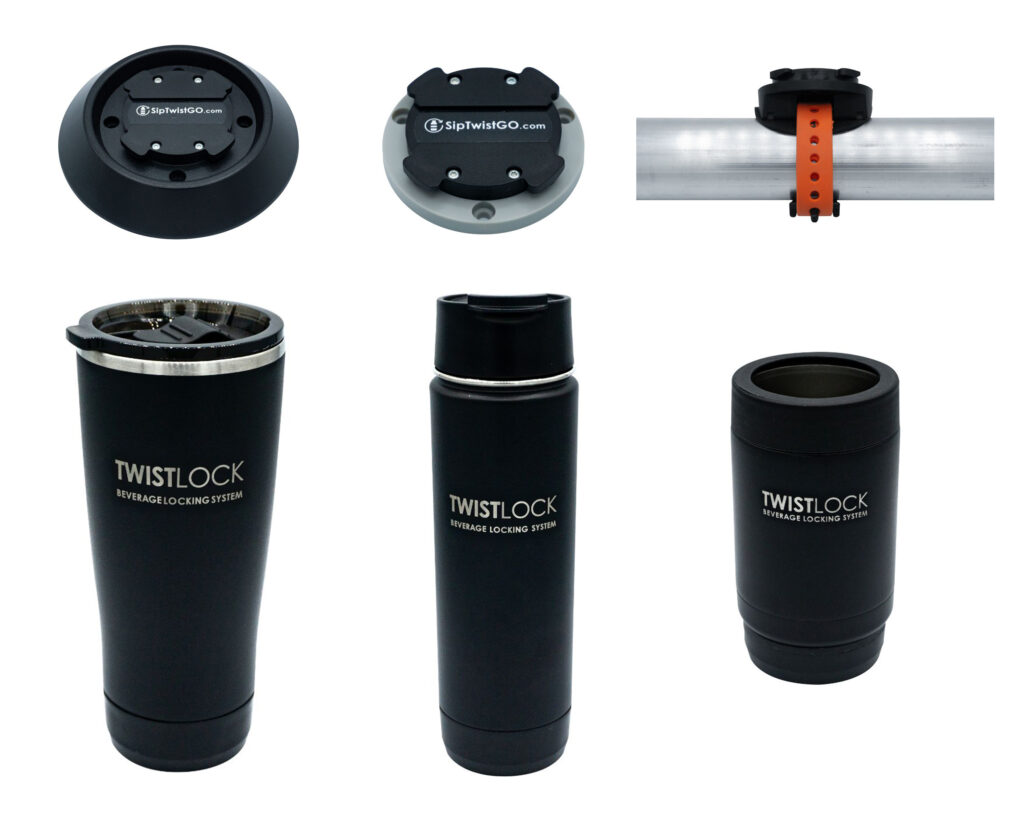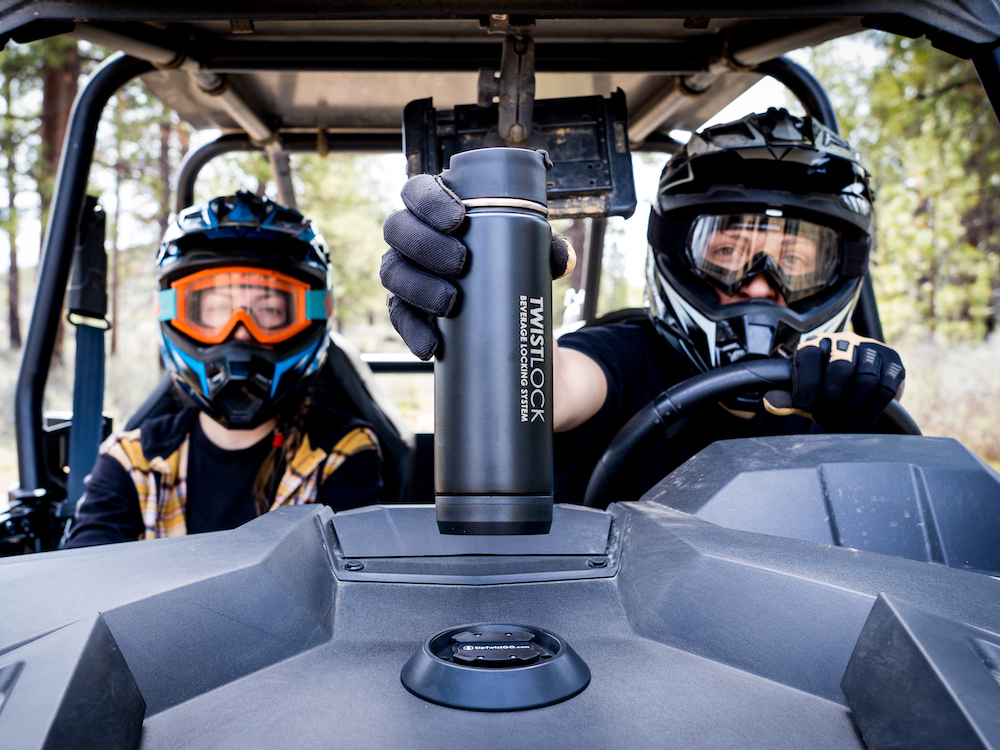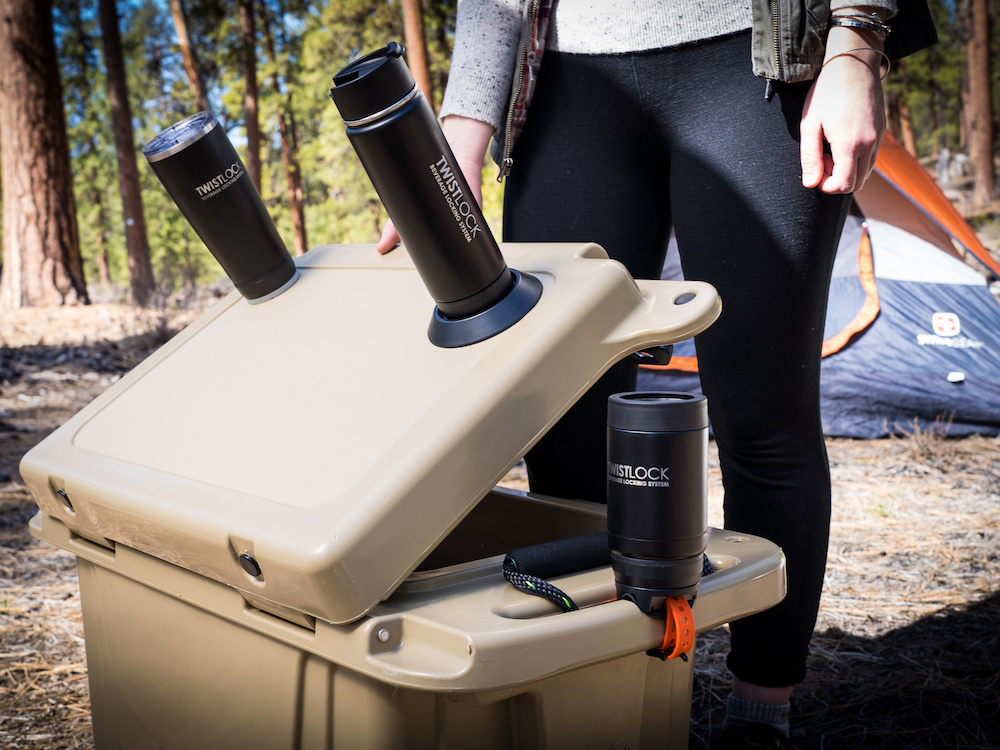 The TwistLock Beverage Locking System is a line of premium insulated drinkware and compatible interlocking bases that eliminate the danger of loose drinkware and the frustration of spilled beverages. From cars, boats, and recreational vehicles to coolers, desks, and workbenches, the TwistLock Beverage Locking System provides an affordable and easy-to-use solution to the age-old problem of spilled beverages. Every TwistLock product is built to last a lifetime and is backed by Precise Flight's famous no-questions-asked two-year warranty. Mix and match to your adventures! Bases and drinkware are also sold separately!
All TwistLock Beverage Locking System products will be Buy One Get One Free with free domestic ground shipping from November 23 through November 27, 2023.
MSRP: $39.99
Rhino USA, Inc. — Camp Kitchen Organizer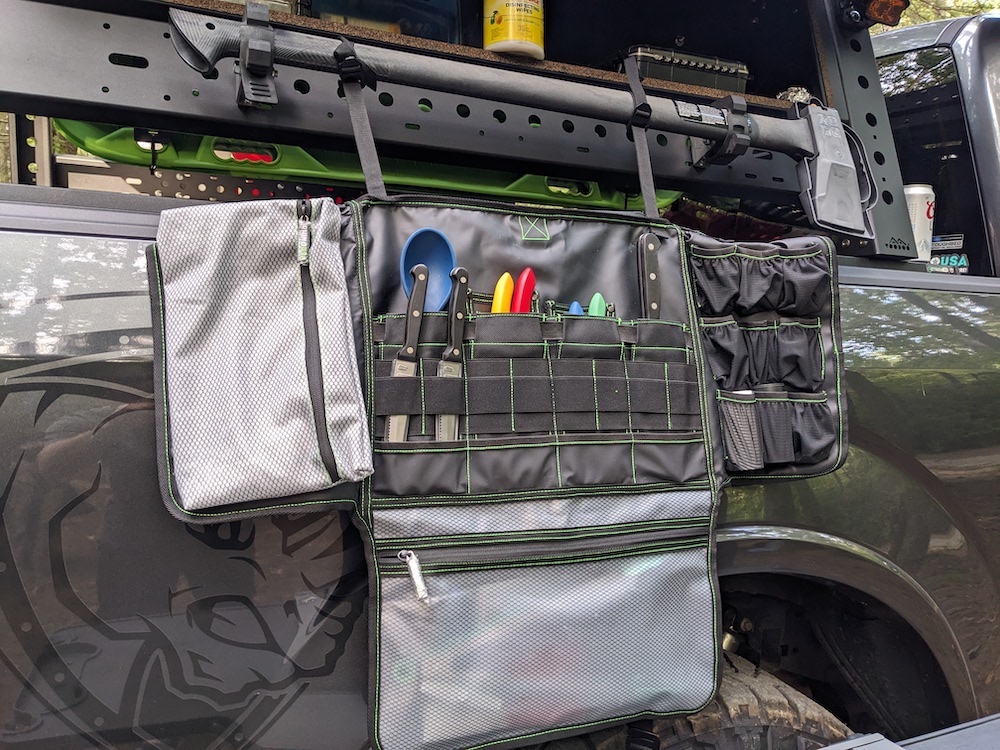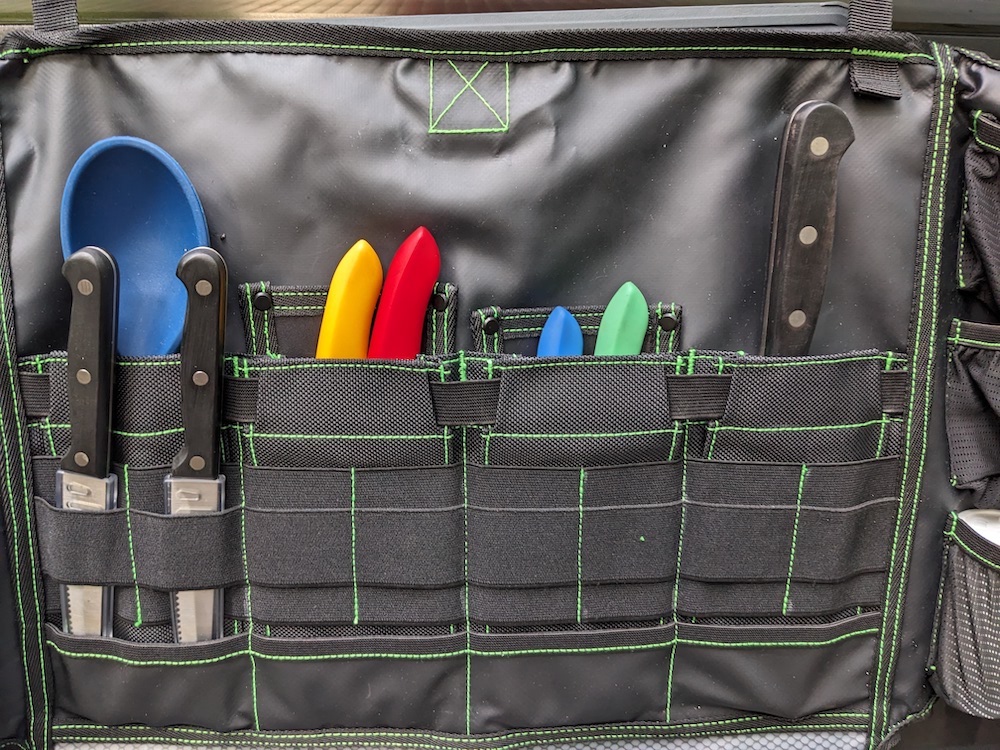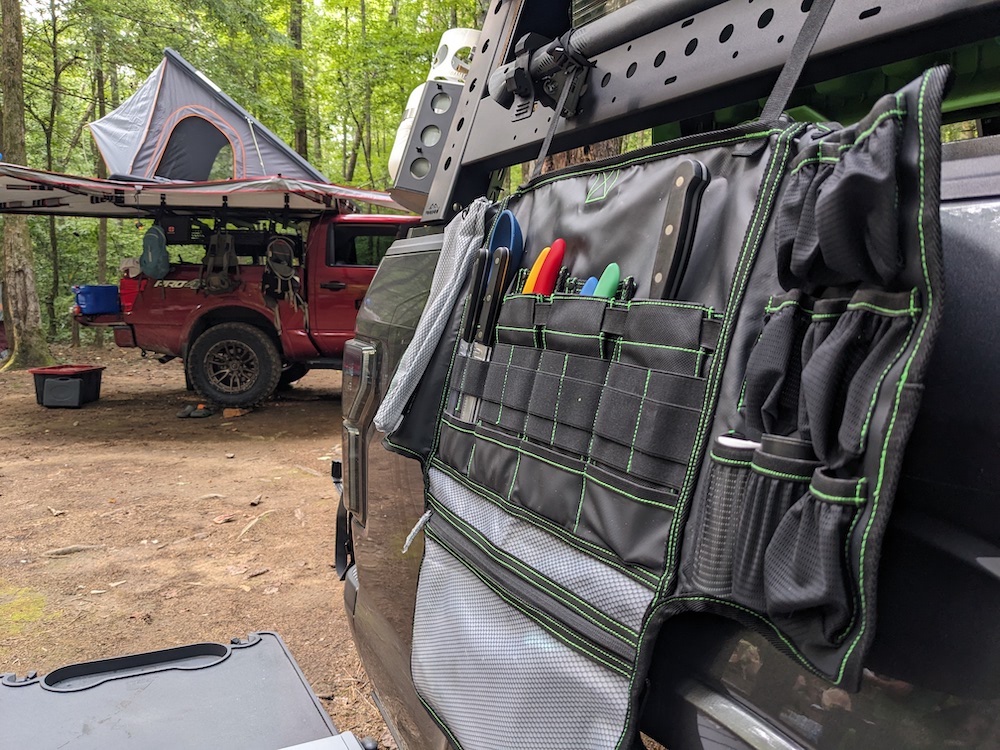 Introducing the ultimate culinary companion for outdoor enthusiasts – our Camp Kitchen Organizer by Rhino USA. Unleash your inner campsite chef with ease thanks to its ingenious features. From the side pouches that cradle your nine favorite spices to C-Clips for versatile hanging, this organizer elevates your cooking game. With detachable pockets and a hidden pouch for your cutting board, it's perfect for tableside prep. Say hello to outdoor cooking, simplified!"
Experience the epitome of outdoor cooking organization with our Rhino USA Camp Kitchen Organizer. The MOLLE compatibility ensures you can easily attach it to your gear, providing instant access to your essential camping tools and cookware. It's large enough to hold a 14″ cutting board, as well as cutlery, and includes a side pouch to hold 9 of your favorite spices. It's not just a storage solution; it's a game-changer for campers who demand storage, versatility, and convenience.
When you're out in the wild, adaptability is key. Our Camp Kitchen Organizer boasts C-Clips, which open up a world of possibilities for quick and easy-hanging solutions. Whether you need to hang it from a tree, the back of your SUV, or the side of your tent, this organizer is designed to accommodate your needs. Plus, it features detachable pockets for tableside use, making it the ideal companion for nomadic souls seeking versatility on their off-road journeys.
In the world of camping, every inch of storage space counts. Our Camp Kitchen Organizer is the perfect blend of compact design and high durability. When folded up, it measures a mere 16x13x1 inches, making it easy to store when not in use. However, don't be fooled by its compact size – it packs a punch. With heavy-duty 1680D Nylon material, reinforced knife sheaths, polymer side pockets with a fiber weave for extra rigidity, and an elastic material spice rack that holds containers securely, this organizer is built to endure the harshest outdoor conditions while keeping your camping essentials within arm's reach.
$63.90 with code OVERLAND20 from November 14 through December 14, 2023.
MSRP: $79.90
RiGd Supply — UltraStash Q.D.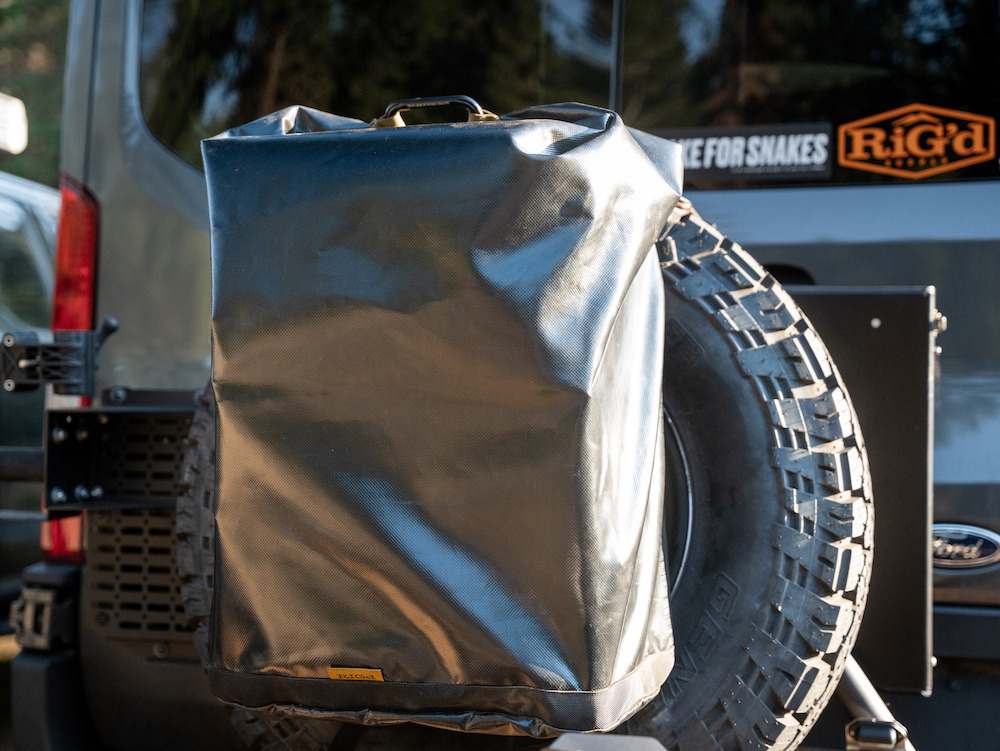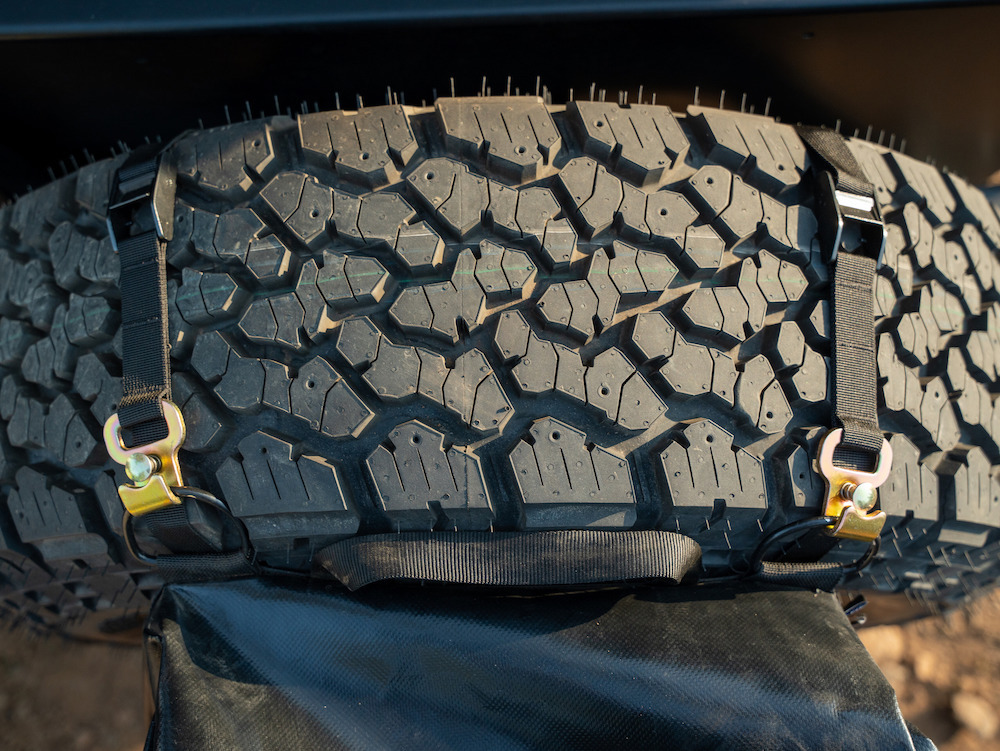 UltraStash Q.D. ("Quick Disconnect") tire storage bag is designed to carry up to two bundles of firewood, trash, muddy boots, or any other dirty junk you don't want inside your trunk.
We all have certain items we'd prefer to carry outside our rig. Whether it's for ease of access, eliminating odors and dirt, or keeping critters outside our vehicle. Other tire storage bags that existed had a hard time holding up once loaded with heavier items like firewood. They also weren't easily removable to empty out the trash or haul our firewood over to the fire pit.
UltraStash Q.D. features a quick-disconnect design and nylon grab handles for hauling trash or firewood to and from the vehicle. Constructed from ultra-durable tarpaulin fabric with reinforced nylon webbing, UltraStash Q.D. is designed to hold up to off-road use fully loaded. It's waterproof both inside and out for keeping firewood dry and allowing for easy rinsing after taking out the trash. The UltraStash Q.D. is proudly made in the USA.
MSRP: $199
Rollercam — Roperoller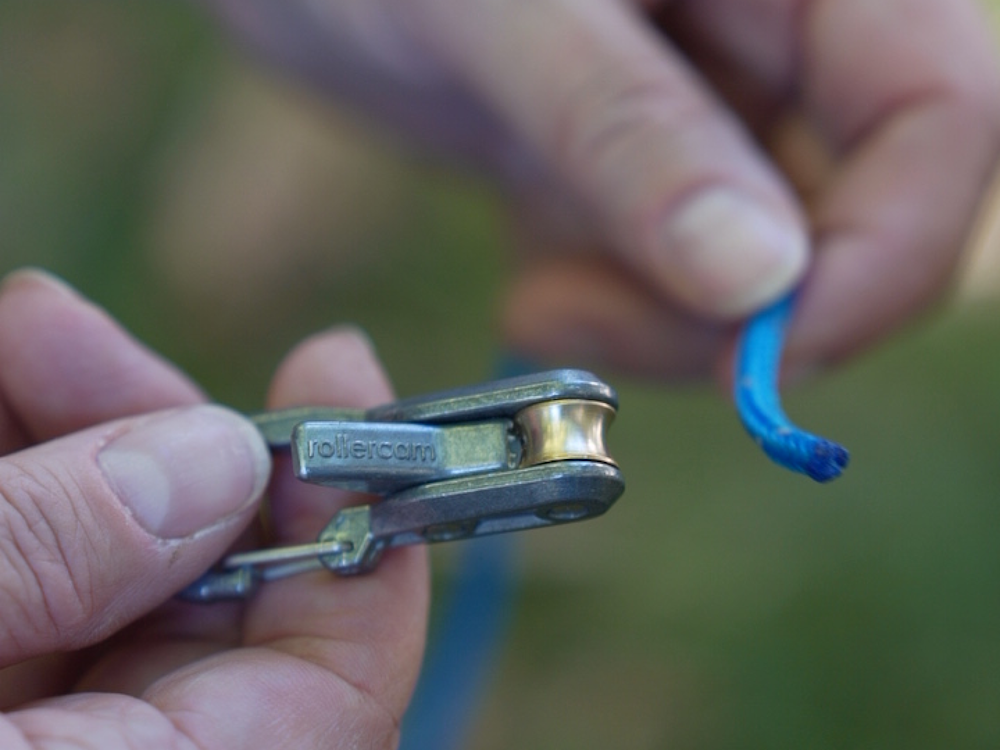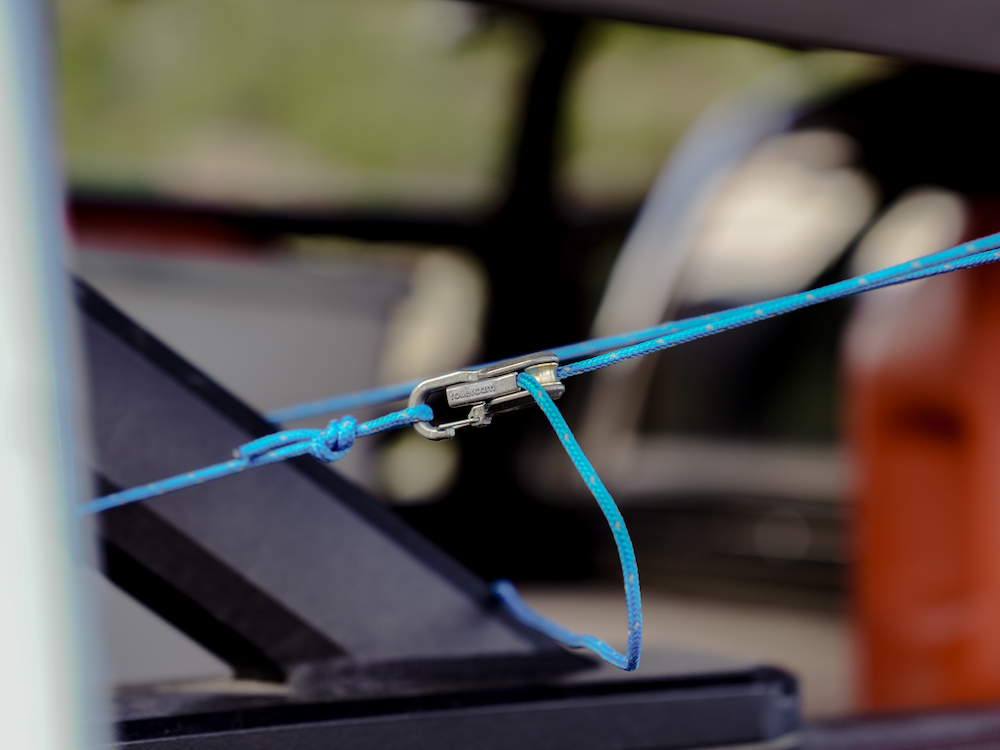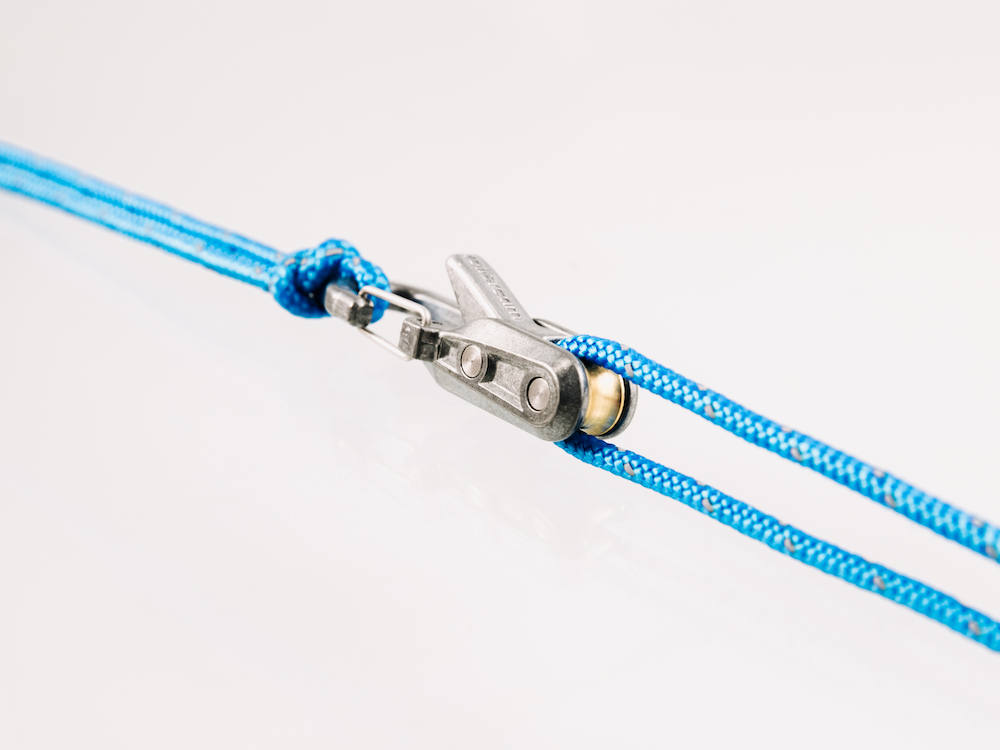 For those seeking a dependable and versatile solution for rope and paracord management, the Roperoller is the ideal tool, offering a breakthrough in rope cam technology. Born from the innovation of Rollercam, this product showcases a patented brass roller design, revolutionizing rope tightening and tensioning. It is more than just a tool; it's a compact, indispensable companion for securing your ropes with ease and efficiency.
The Roperoller takes pride in its signature brass roller, a material known for its resilience and long-lasting performance, ensuring your ropes remain secure in various conditions.
Built with stainless steel springs and shafts, this tool is engineered for strength and corrosion resistance, a testament to its durability. The cam component of the Roperoller is thoughtfully designed to withstand corrosion, making it a dependable tool even in challenging outdoor environments.
Weighing in at a mere 0.8 ounces (22.7 grams), the Roperoller is exceptionally lightweight, making it the perfect addition to your outdoor gear without adding unnecessary bulk. With a working load capacity of 35 pounds, it efficiently handles a wide array of rope-related tasks, ensuring your gear stays secure. However, it is built with a maximum load capacity of 115 pounds, offering a substantial margin of safety for all your rope management needs.
Versatility is the Roperoller's middle name. It is compatible with both 3mm and 4mm ropes and paracord, catering to various applications. The Roperoller stands as a testament to its unique and patented design, setting it apart from conventional rope management tools.
From securing tent guylines on a camping expedition to keeping your tarp or awning steadfast in challenging weather conditions, the Roperoller rises to the occasion. Its practicality extends to daily life, simplifying the handling of ropes and cords, making it a must-have for those who appreciate the marriage of form and function.
With the Roperoller in your gear repertoire, you're not just securing ropes; you're embracing a new level of security and ease in rope management. This tool embodies the spirit of innovation, offering a modern solution to an age-old challenge. Its signature brass roller, robust stainless steel components, and corrosion-resistant design ensure that it's not just a tool for today but a companion for countless adventures to come.
Elevate your rope management with the Roperoller, where security meets versatility in one compact, innovative package. Don't embark on your next adventure without it, and experience the transformative power of efficient rope cam technology.
10% Off for Orders Above $100 and 20% Off for Orders Above $200. Valid from November 20 through 29, 2023.
MSRP: $49
Rollercam — The Overland Kit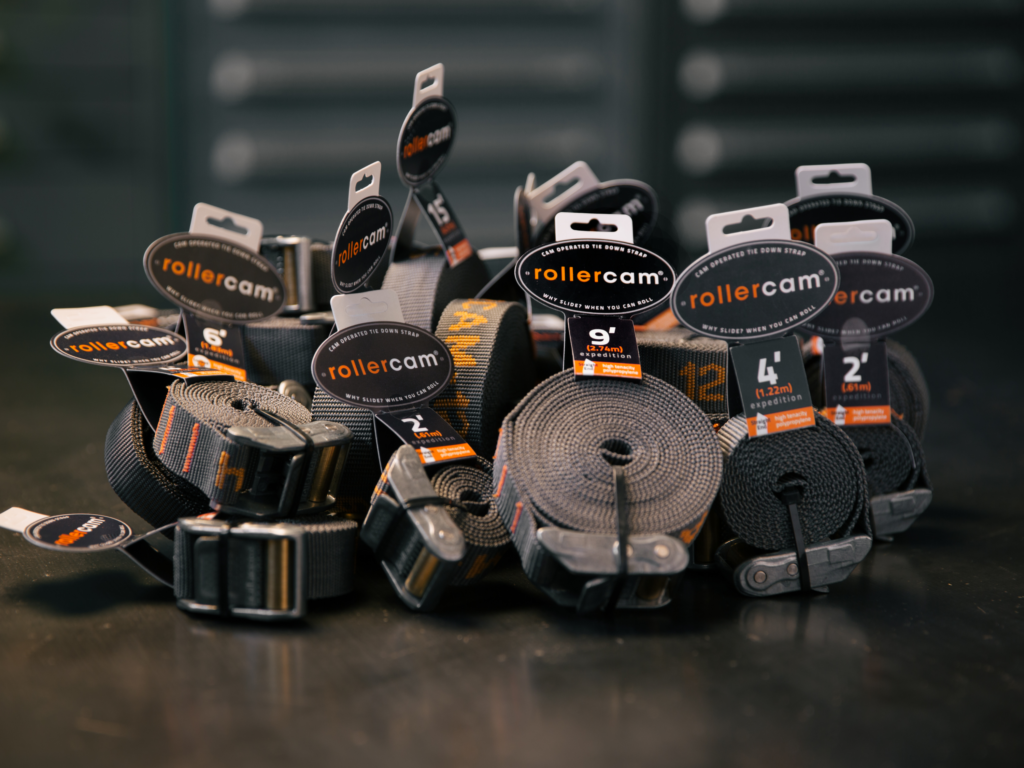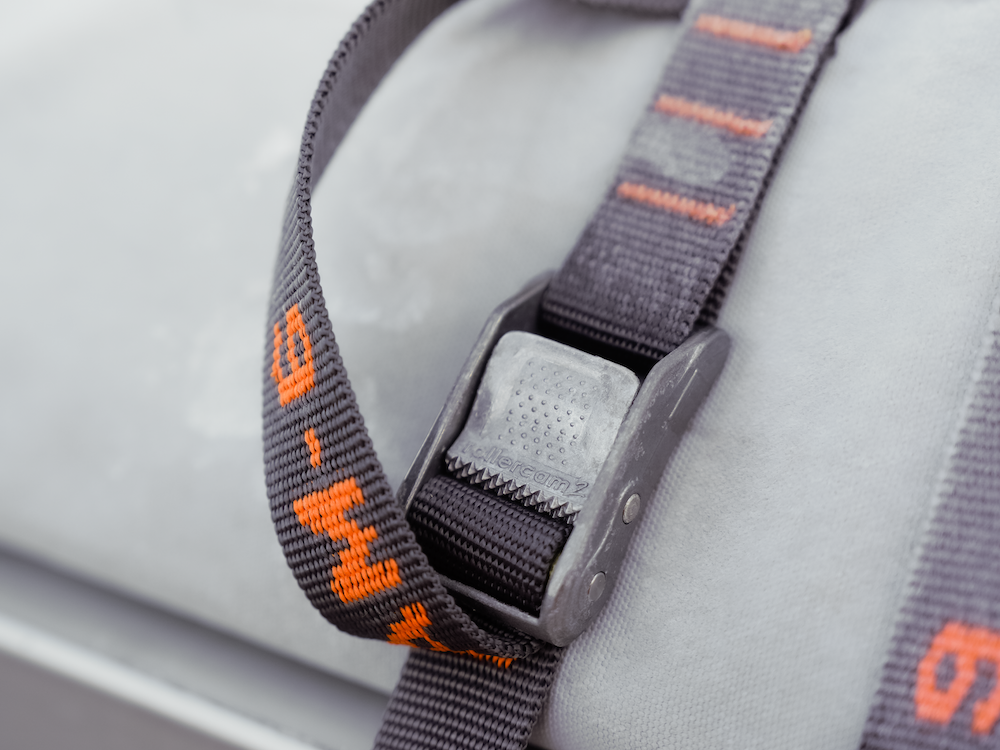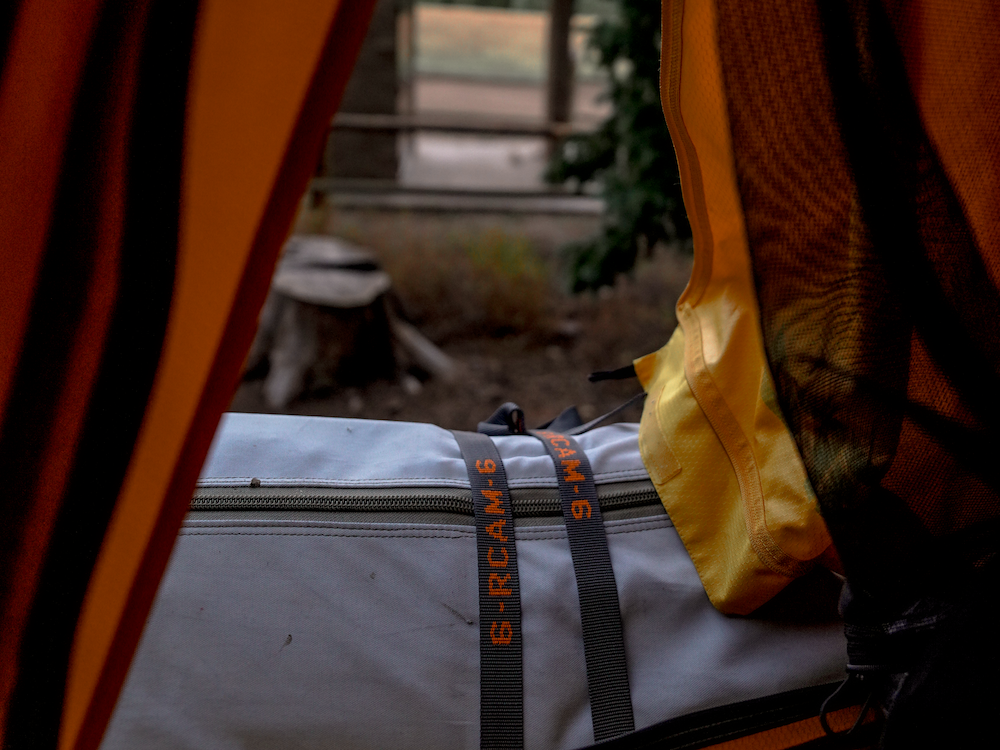 Designed to meet the exacting demands of overlanding enthusiasts, this comprehensive gear bag kit is a testament to the art of secure cargo management and promises a hassle-free journey, no matter where the road may take you.
At the heart of "The Overland Kit" lies the innovative Rollercam® Expedition straps. These are not your ordinary tie-down straps; they're meticulously engineered to excel in the most challenging conditions that overlanders face. The Rollercam technology, with its patented design, is a game-changer, ensuring that your precious cargo remains secure and steadfastly in place.
The kit is a treasure trove of utility, comprising a versatile assortment of Rollercam Expedition straps in various lengths and end types, each hand-picked to cater to different requirements and scenarios. Whether you need to fasten down your camping gear, secure your kayaks, or lash down other essential equipment, this kit has got you covered.
The polypropylene webbing is as tough as it gets, with UV stabilizers infused at the molecular level to ensure durability in the most extreme outdoor environments. Even when wet, this webbing remains tactile, guaranteeing that your cargo stays in place no matter the weather.
The Rollercam buckle, the centerpiece of these straps, is where the magic happens. Traditional cam straps are renowned for their simplicity, but Rollercam technology takes this to the next level. The Rollercam design integrates a roller mechanism, a thumb release geometry, and multiple springs to create a seamless and highly efficient cam strap. It can be tightened 5-10 times more securely than standard cam straps, thanks to its revolutionary approach to reducing friction.
In overlanding, where reliability and performance are paramount, The Overland Kit delivers. With a working load of 350 lbs per strap, these straps have the strength to secure your gear through the most demanding terrains.
"The Overland Kit" is the result of a vision born in the red rock horizons, inspiring years of dedicated work to deliver the best equipment for every adventure ahead.
Experience the Rollercam difference. With "The Overland Kit" in your gear arsenal, you're not just embarking on a journey; you're embracing the ultimate overlanding adventure. The road may be long and challenging, but your gear will stay safe and secure.
Get ready to conquer the untamed outdoors with "The Overland Kit." Secure it, roll it, and embark on your next adventure with confidence.
10% Off for Orders Above $100 and 20% Off for Orders Above $200. Valid from November 20 through 29, 2023.
MSRP: $150
Solo Stove — Ranger + Stand Elemental Series 1.0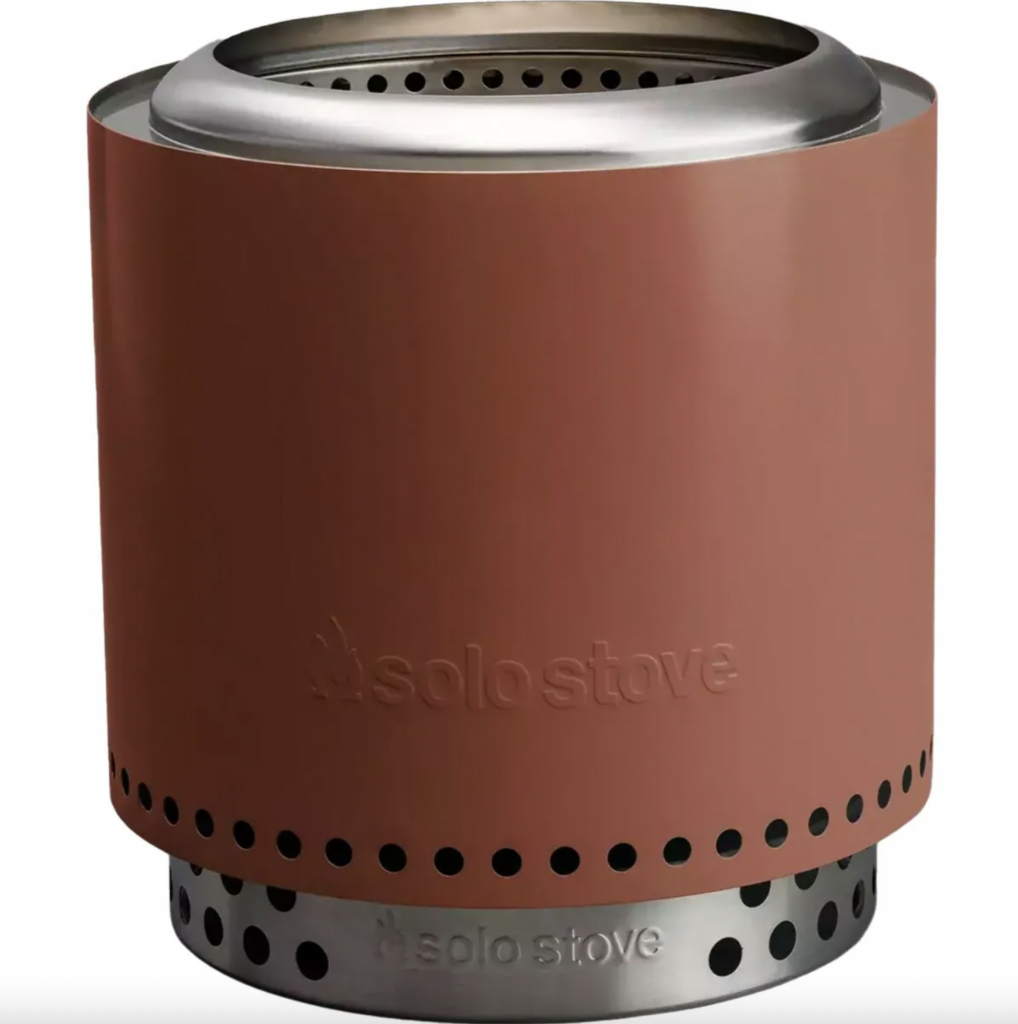 No matter if you're in your backyard or the backcountry, a warm fire is a great place to make memories, enjoy some food, and share stories. Now, it's more enjoyable than ever with the Ranger + Stand Elemental Series 1.0 from Solo Stove. It offers a small, compact package that's easy to pack into your favorite campsite. This compact portable fire is just 15 inches in diameter and 16.25 inches in height and weighs just over 16 pounds. The stainless steel construction is extremely durable and built to last, while the ceramic coating helps resist normal wear and tear and visible patina.
MSRP: $160
Tec Labs — Tecnu Detox Wipes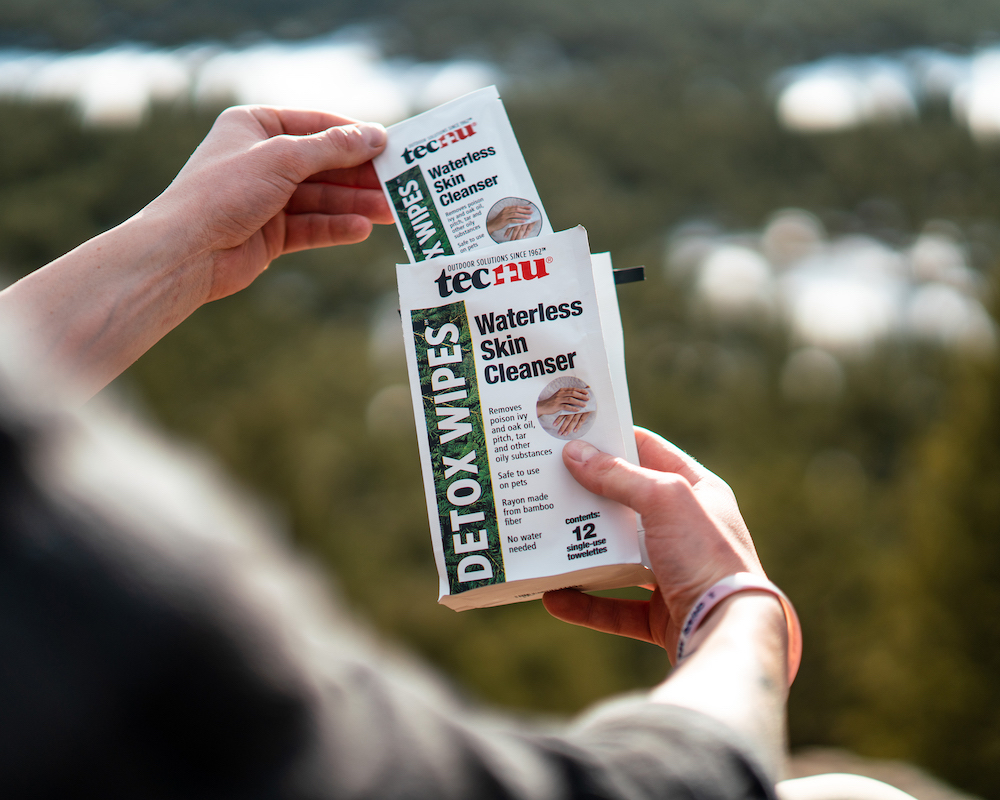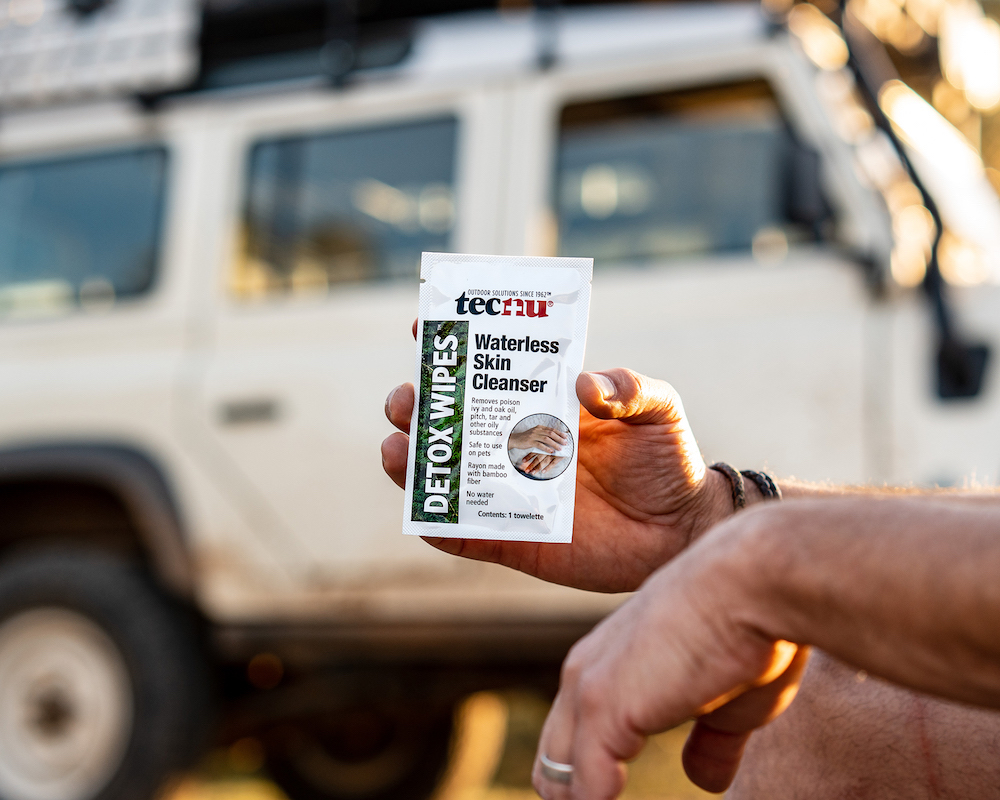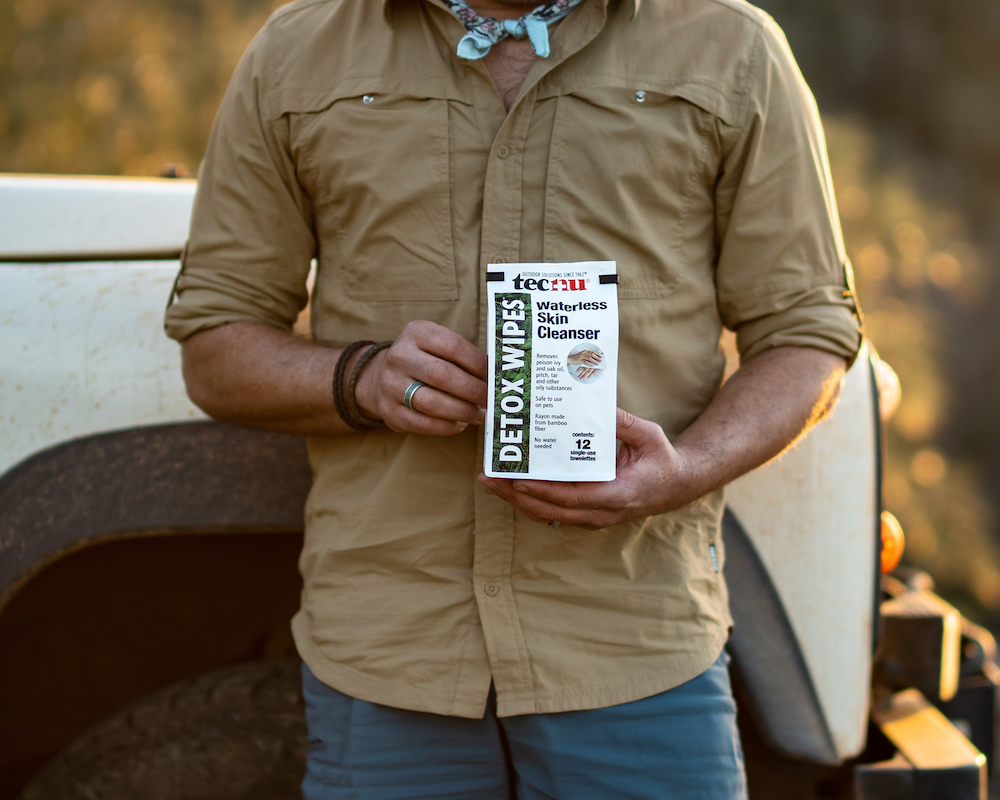 Tecnu Detox Wipes are a must-have for any overlander or adventurer! The individually wrapped towelettes effectively remove the irritating oils of poison oak, poison ivy, and poison sumac. These waterless wipes are also easy and safe to use on pets and gear. Did you get into a sticky situation? Tecnu Detox Wipes also remove pitch and tar. Remember, the sooner you remove urushiol (rash-causing resin from poison ivy, oak, and sumac) from your skin with a poison ivy wipe, the better chance you'll have of avoiding a rash entirely.
One bag of Tecnu Detox Wipes contains 12 single-use individually wrapped towelettes. They're lightweight and compact, offering an effective poisonous plant solution that's easy to carry and store in a glovebox, pocket, or pack.
The Tecnu brand has been the leader in innovative poison ivy and oak solutions for decades. Their line of poison ivy and oak solutions includes the popular Tecnu Extreme scrub, Tecnu Original cleanser, Rash Relief spray, and Calagel Pain Relieving Gel. From the backyard to the backcountry, you can always count on Tecnu to keep you protected.
Buy one Tecnu Detox Wipes bag and receive a NuNature First Aid Gel free. Offer valid through December 31, 2023.
MSRP: $18.99