Not convinced that you need a new refrigerator for your overland travels? While social media and print ads in the overland market tell you that you need a 12V fridge/freezer for successful vehicle-powered adventures, it is simply not the case.
Don't get me wrong, fridges can be invaluable – especially when you're traveling off-grid for long periods of time, exploring in hot climates, or if you need to keep medication at a constant temperature. Other than those use cases, it is not always absolutely necessary to travel with a powered refrigerator.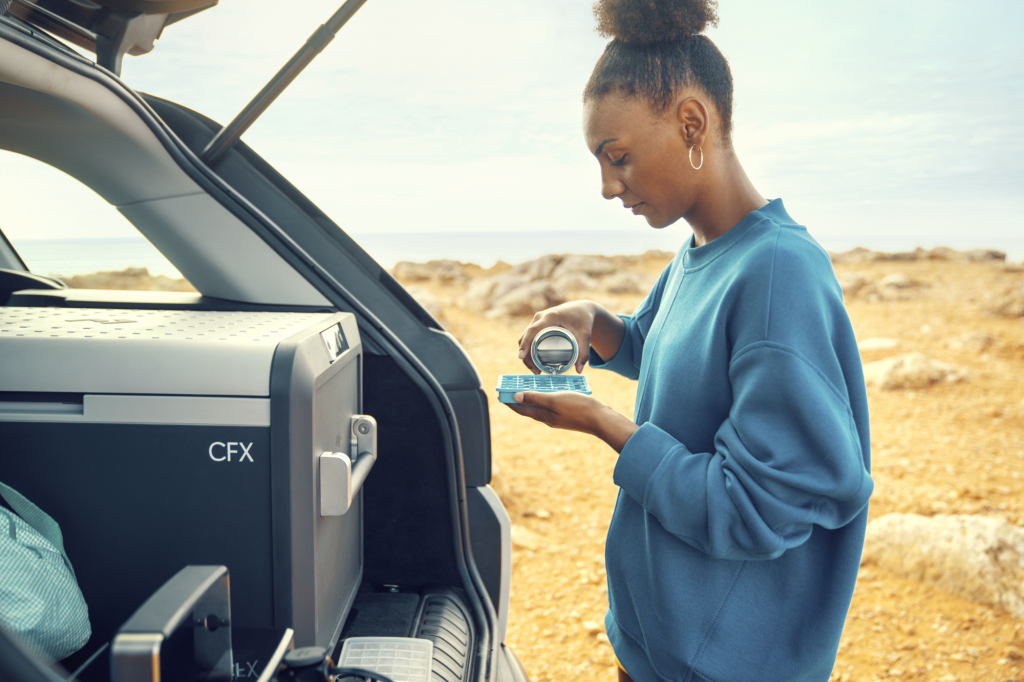 Depending on how often you get out on adventures, a refrigerator might be too expensive for your needs. You'll need to do your own cost-benefit analysis to see what solution is right for you, but some of the money you might put into a refrigerator can be better used in upgrading your suspension system or putting fuel in your vehicle for more adventures.
Many seasoned overlanders (including some on our staff) — in both the 4×4 and adventure moto camps — travel without a fridge. In this article, I'll explain the best ways to take on an overland journey without a fridge while still keeping food fresh and delicious.
Eating Without a Fridge On The Road
When you travel overland, whether it's by two or four wheels, you can count on hearing the same three questions anytime you stop for gas, pull up at a scenic overlook, or stay in an organized campground; "Where do you sleep?", "How do you afford this type of trip?" and "What do you eat?"
The last question is always a fun one to tackle because most folks have some strange idea that you have to live on canned beans and stale bread while you're camping. When I tell them that I eat fresh salads, Indian curries, pasta with homemade sauce and veggies, and steak – just like I do at home, they seem genuinely shocked. I've eaten this way whether I've owned a 12V fridge or a cooler for as long as I can remember.
ADV riders have a completely different subset of challenges. There is no refrigeration solution for your panniers (yet), so you need to come up with a food storage solution that works for your style of travel, like coolers or dry provisions. There are plenty of ways to work around refrigeration and enjoy a balanced, nutritious, and delicious diet, and even a cold beer or glass of wine, from time to time.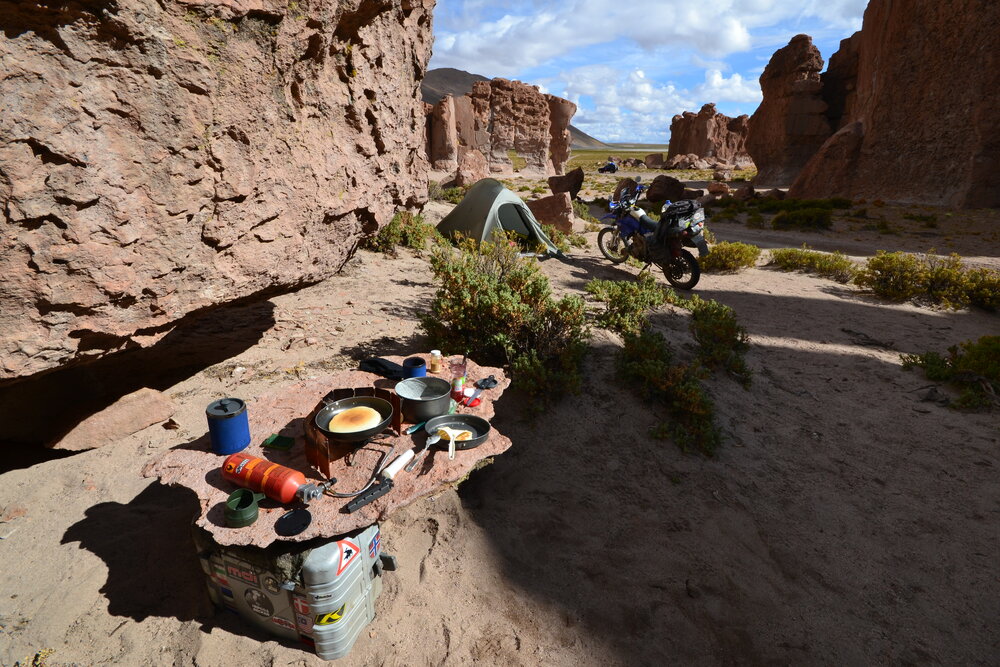 Coolers
Let's discuss the most obvious refrigerator workaround: the cooler.
Cooler technology has come a long way since the ubiquitous green and white metal coolers I grew up with. I have memories of digging through melted ice and freezing cold water to the bottom of my dad's Coleman for a can of Coke.
Companies like Arizona's Canyon Coolers now use pressure-injected foam insulation to ensure your cooler contents stay cold. They utilize a straight-wall design to avoid any waste of space, and most coolers can now accommodate catering trays to ensure that once your ice does start to melt, your head of lettuce or pre-prepared sandwich won't be swimming at the bottom of the cooler. 
Unless you plan to be off the grid for more than a week, you may not even notice the absence of a refrigerator from your camp cooking setup. Moreover, a hard-sided cooler can be removed from your rig and double as a cutting board, a work surface, or even extra seating around the campfire.
Here are a few coolers to consider for your travels.
Canyon Coolers Outfitter 55
The Canyon Coolers Outfitter 55 is a great size to keep food and beverages cold for two to four people on a five-day adventure. Add two baskets to keep your avocados and eggs from getting squished and a seat cushion to make sideline seating more comfortable.
MSRP: $299.95
Canyon Coolers Nomad 20
If you're on a motorcycle, obviously, a 55-quart cooler isn't what you're looking for, but the Nomad 20 would attach nicely to your passenger seat or rear rack and retain ice for three to five days, depending on the climate you're riding in.
MSRP: $199.95
Hydro Flask 12L Carryout Soft Cooler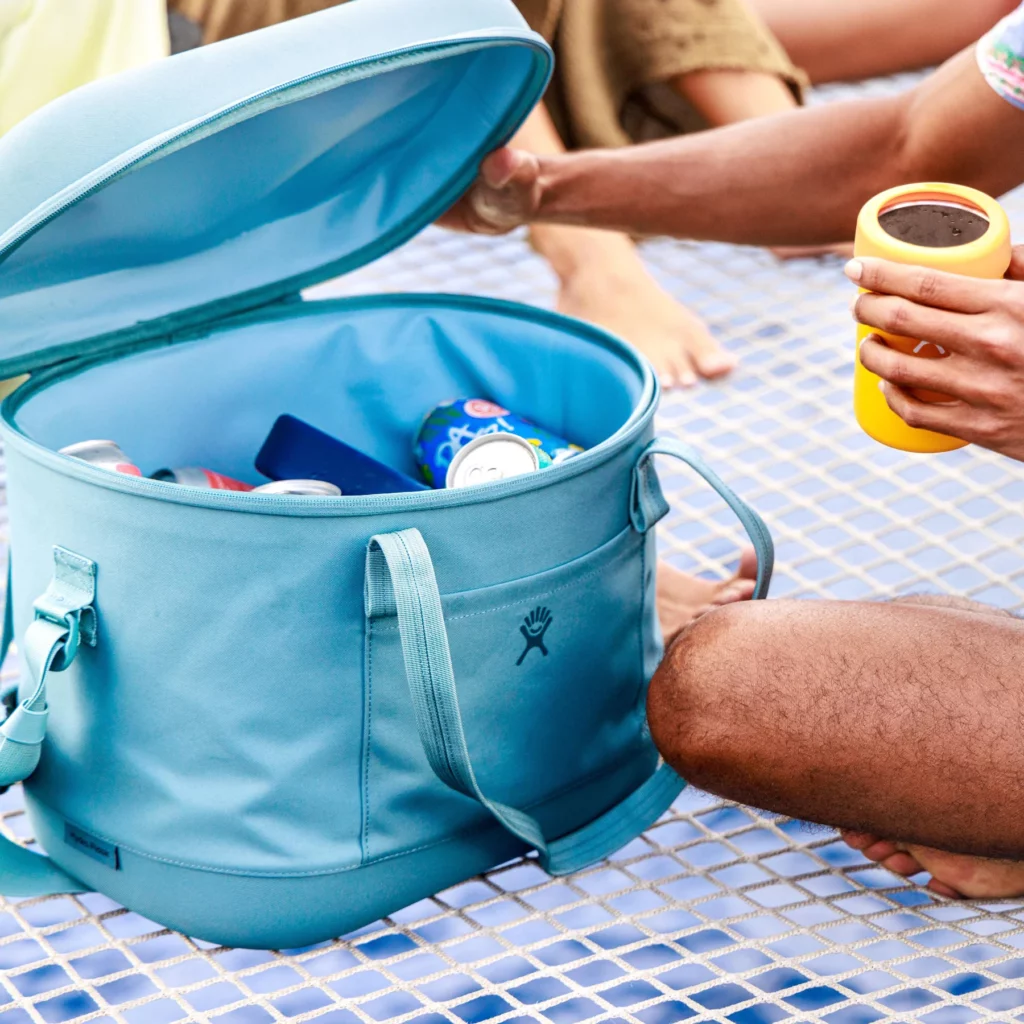 This small, soft-sided cooler from Hydro Flask is perfect to fit in your panniers on your motorcycle or use it as a drink cooler in the cab of your vehicle on long, hot drives. The Hydro Flask 12L Carryout keeps food and drinks cold for 36 hours and remains compact when not in use.
MSRP: $69.95
Eating (Healthy) Without a Cooler On The Road
One of the things that is seldom spoken about is how often overlanders are in towns and cities with ample grocery shopping opportunities. Personally, I'm in a rural town or city every few days when I'm on an overland trip. When I have the opportunity, I like to pick up fresh fruits, veggies, and meat to take with me into the backcountry.
Even with frequent stops, when traveling in hot and humid conditions, a traveler without a refrigerator or large capacity cooler has to consider the best food options to take on the road, bearing in mind shelf life, pack-ability, and high nutritious content. That isn't to say you can't eat fresh and healthy while you're on the road. You just have to consider how you'll keep that food fresh.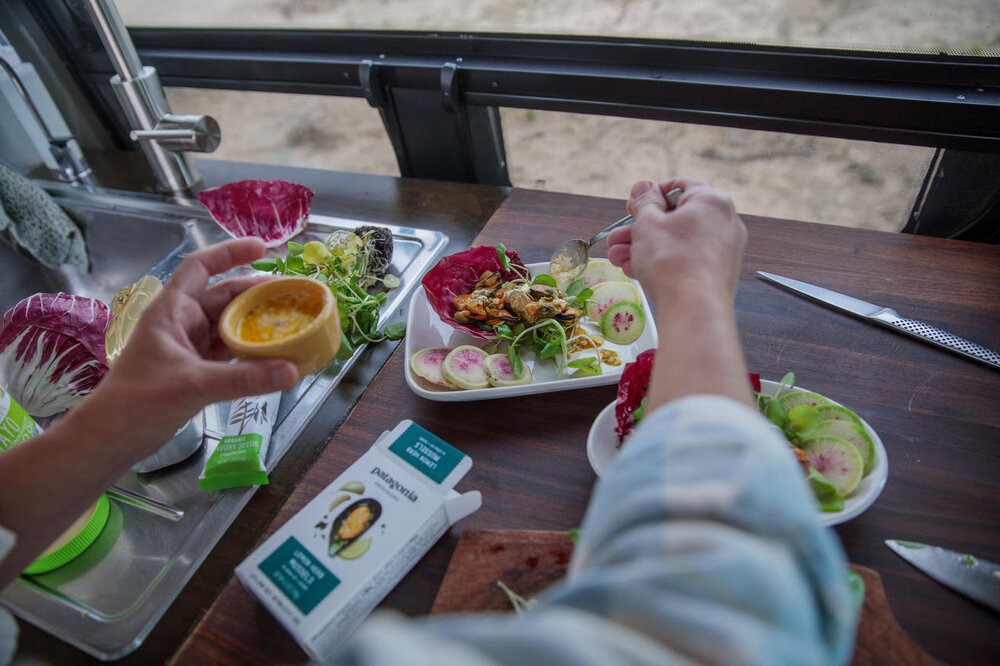 Fruit
Of course, the standard options of canned or dried/dehydrated fruits are good fallback alternatives to fresh fruits – and can be rehydrated to include in recipes if needed. Think dried raisins, pineapple, cherries, and blueberries to help you get the necessary nutrients.
Fresh items like apples, raspberries, and oranges can last for a few days if you keep them out of direct sunlight and protected from being crushed. 
Vegetables
The same goes with vegetables, particularly those that are canned, and some fresh ones that fare better out of the refrigerator for longer than others. Lettuce, not so much. But red peppers, squash, carrots, onions, and garlic are all typically good to go for a few days on the trail.
Seafood
I always keep canned tuna and salmon in my dry goods box, stashed away as a quick, tasty meal on the go. I also like smoked salmon or trout as an addition to a jar of Alfredo sauce (which, unopened, also doesn't need to be refrigerated).
Dry Goods
Dry goods like rice and pasta can be augmented with freeze-dried veggies and can be stored neatly in your pannier or food storage bins for extended periods of time.
Meat
This is one of the trickier food groups to pack for a refrigerator-less journey and where the caveat at the beginning of the article comes into play. Most Americans are taught that all fresh meat products need to remain in a climate-controlled box, but we have many friends who ride motorcycles that routinely pack frozen steaks in their panniers and enjoy them a day or two into their journey.
Jerky and other cured meats, eggs that have not been refrigerated, and canned sausages are safer bets, for sure. But the longer you travel and the more open-air markets you walk through almost anywhere outside of the U.S., the wider variety of products you'll see that you're used to pulling out of a refrigerator in the U.S.
Dairy
Evaporated milk is a great way to lighten your morning coffee or add creaminess to oatmeal, but make sure you double bag it and ensure it endures minimal vibration wherever you store it: cleaning up an exploded bag of powdered milk is not a fun way to spend multiple days. One of my favorite hacks is the single-use creamers like you'd get in a restaurant. They're shelf-stable and a welcome addition to a hot beverage.
Many travelers carry hard cheeses like parmesan for grating on pasta. As a rule, super-aged cheeses (over two years of aging) are great without refrigeration as long as you wrap them in butcher's paper and seal it with tape while keeping them as cool as you can.
Dehydrated Meals
Prepackaged, dehydrated meals from the likes of Good To-Go and Mountain House are great to have on hand, especially for those evenings when you arrive at camp late and just want a fast, hearty meal. Or for the days when you've stretched the limit of the fresh foods you've brought along with you just a bit too far.
Good To-Go Thai Curry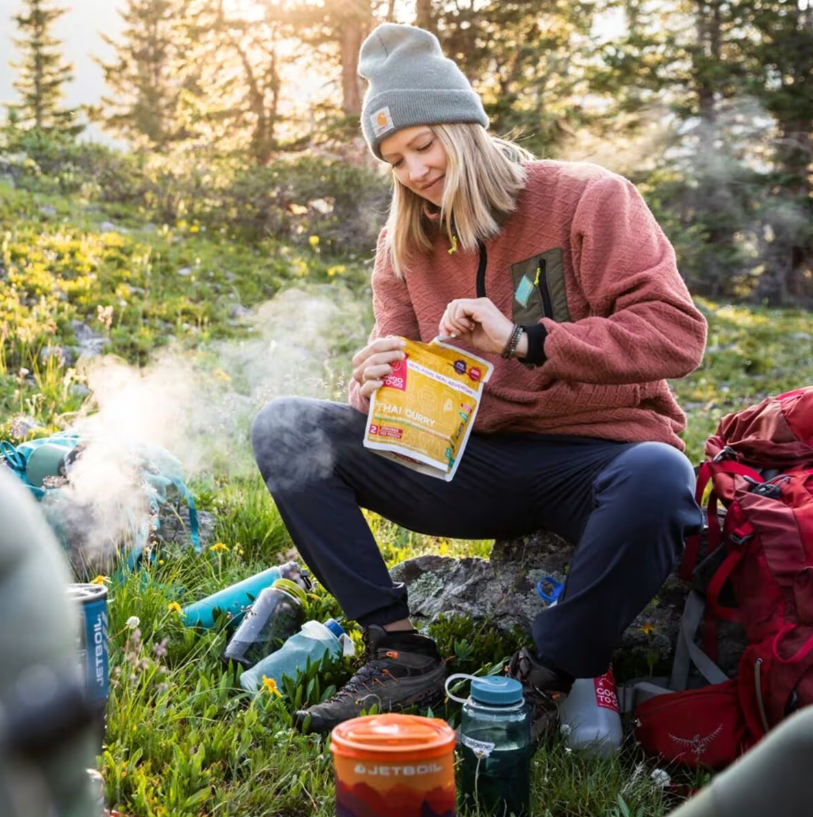 This spicy yellow curry is perfect to keep on hand in your dry goods storage box or in a pannier for a quick meal on the go. All you need to do is add boiling water, and you have a full meal in no time.
MSRP: $7.75 per serving
Mountain House Breakfast Skillet
Mountain House's Breakfast Skillet is delicious and filling, and it literally only takes a few minutes to boil the water and cook it right in the bag. A fast, easy breakfast on days that you're breaking camp and heading out is the best!
MSRP: $11.50 / two servings
By implementing some of these simple solutions, you can easily eat well on the road without ever needing a fridge in your vehicle.