Overland Sourcebook: Your guide to adventure (2019 WEST Edition—digital version)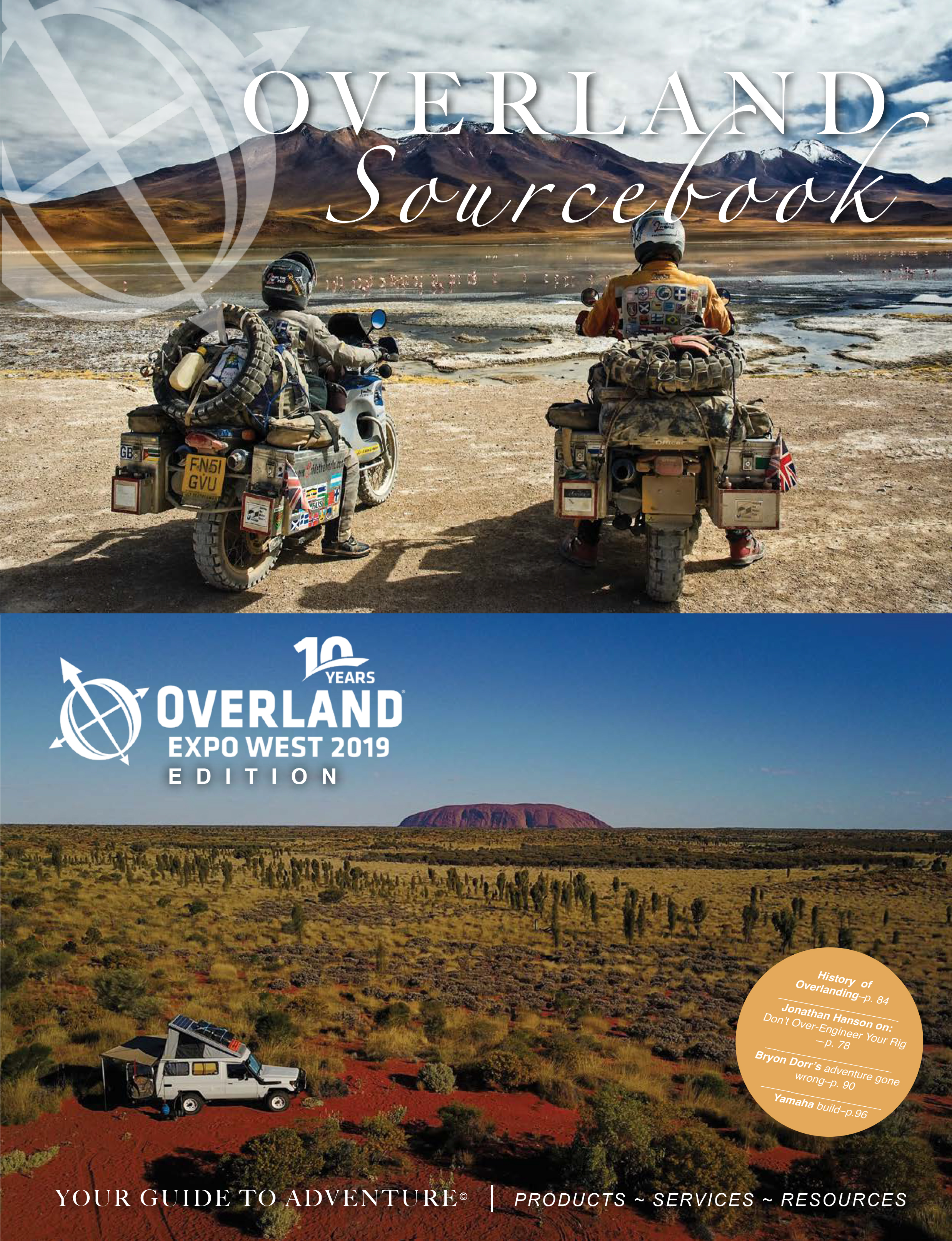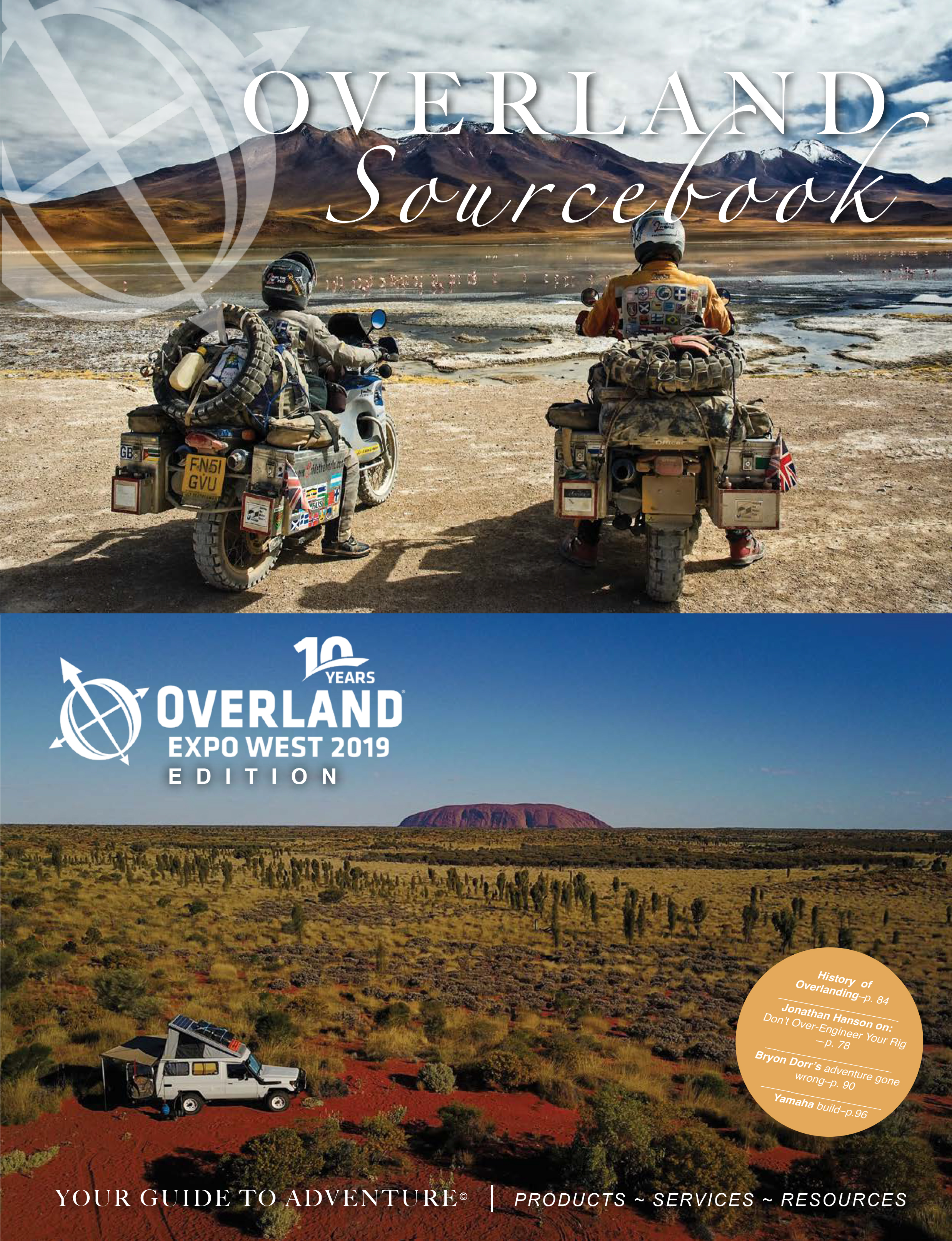 Overland Sourcebook: Your guide to adventure (2019 WEST Edition—digital version)
We're proud to offer our Overland Sourcebook, the annual companion to Overland Expo and your year-round go-to resource. The Sourcebook is the guide to the overlanding industry with 160 pages of listings for all things adventure: vehicles, motorcycles, accessories, camping equipment, services, information, trip planning, business consultants, fabricators, and much more.
Hard copies of the magazine are available at Overland Expo West to all attendees for free.
In addition to the listings, we also include editorial content including a "History of Overlanding" and "Don't Over-Engineer It" stories by Jonathan Hanson. Editorial also includes a "South American Misadventures" story by Bryan Dorr and an overview of the Ultimate Overlanding UTV Build by Bradley Howe.
This version of the publication is optimized to view on a PDF viewer and that the links and emails are hotlinks—click to explore products and services or contact companies.
For free downloads, no need to give your credit card information—during checkout, click continue to bypass that section.