RAM® Mounts manufactures rugged and versatile mounting solutions for nearly any application and device. Proudly located in Seattle, Washington, in the same neighborhood where the company was started, RAM® utilizes the finest assembly hardware, durable composites, stainless steel, rubber, and aluminum. Their mounting solutions have been synonymous with quality and performance for more than two decades.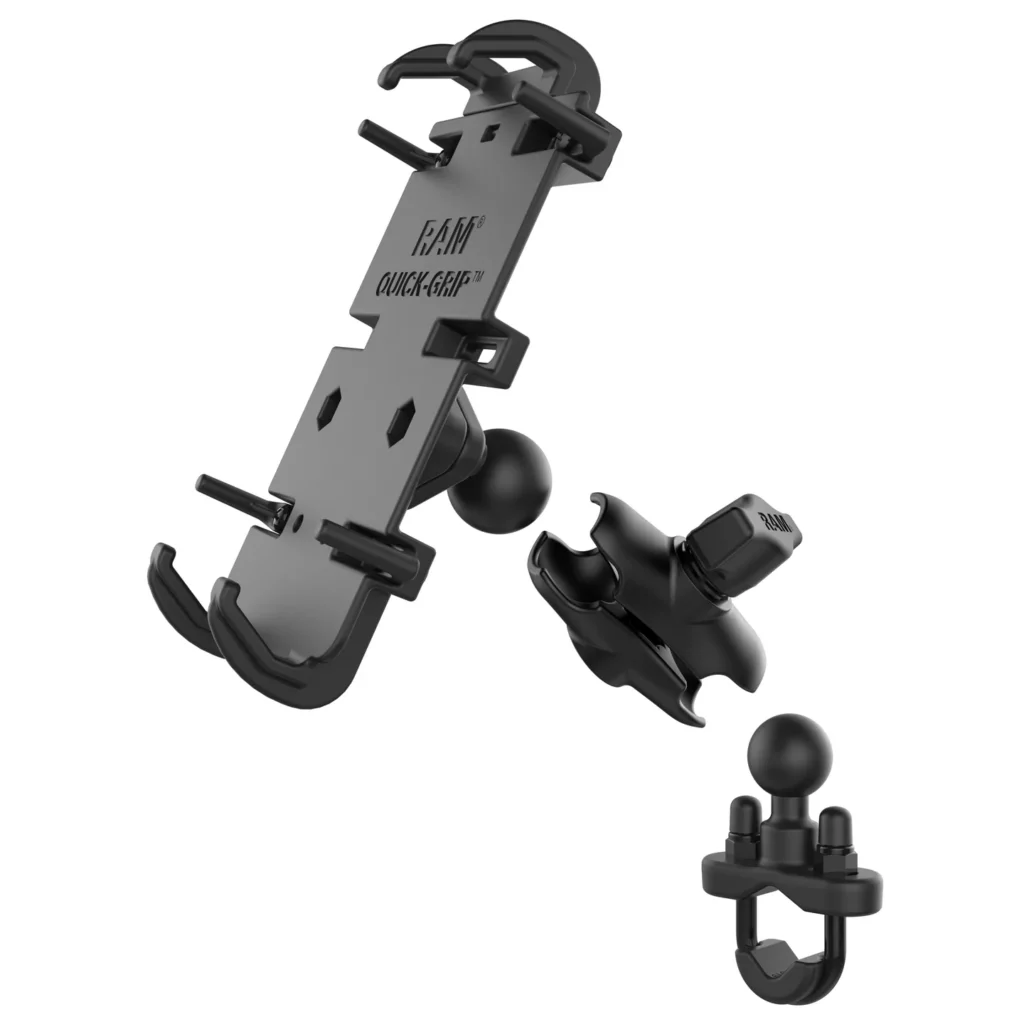 For the Ultimate Build, we selected a Quick-Grip™ XL Phone Mount with Handlebar U-Bolt Base. The spring-loaded holder features adjustable side supports that provide a secure fit for a variety of large phones and allows you to easily insert and remove your phone with one hand. The short length double socket arm allows for near-infinite adjustability.
Made of powder-coated, marine-grade aluminum and high-strength composite for durability and reliability in the most demanding environments.
In addition to the phone holder, the Ultimate Build is fitted with a set of Doubletake Adventure Mirrors that use RAM hardware for mounting. The mid-length, three-inch RAM arm allows them to be easily adjusted or folded away. A quick twist of the hand tensioner sets the mirrors firmly into position and holds them in place on even the bumpiest terrain.
Quick-Grip™ XL Phone Mount MSRP: $62.99