Upper Control Arms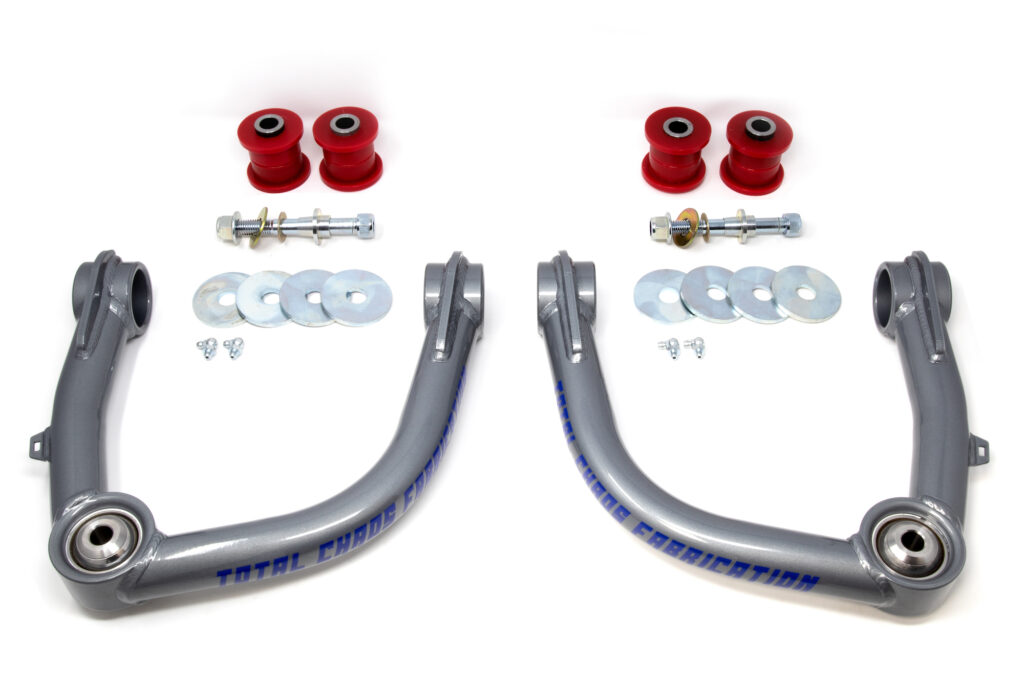 Lifting the front of a vehicle with a set of coilovers may be step one in gaining more off-road performance. However, installing just an aftermarket shock can cause limitations without upgrading the Upper Control Arm too. TOTAL CHAOS upper arms add component durability and allow for individual parts to be replaced, including bushings and uniballs.
TOTAL CHAOS includes 1-inch ID uniballs that feature a heat-treated stainless-steel ball & heat-treated stainless-steel race for maximum corrosion resistance and component longevity. These uniballs also feature a military-grade PTFE woven fabric liner that helps prevent noise. 
Our UCAs are designed with added caster to aid in retaining factory alignment specs when aftermarket lift kits are installed. This reduces the darting or wandering in the vehicle's steering when 2.5"-3″ lift kits are installed. Constructed from 4130 chromoly these tubular arms are 100% bolt-on and hand-crafted in the USA.
MSRP: $989
Lower Control Arms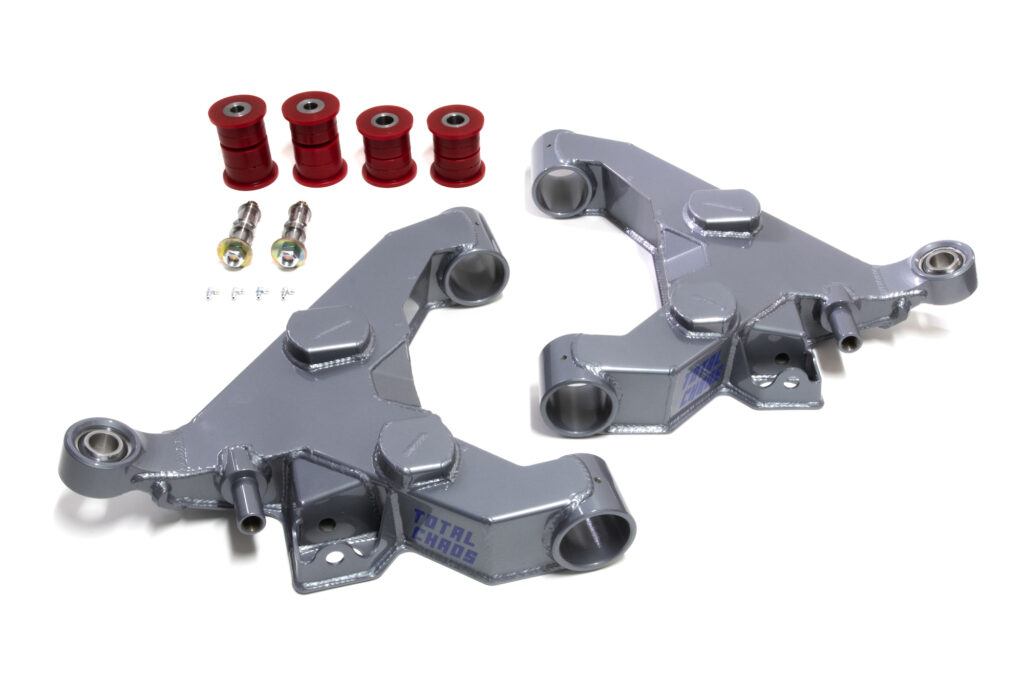 After many adventurous dirt miles, the OEM ball joints and rubber bushings will eventually wear out and need to be replaced. Sloppy steering and uneven tire wear are common when these parts become worn out or damaged. You cannot individually order bushings or ball joints from Toyota for the factory lower control arms.
LCA's are 100% bolt-on and upgrade ball joints to a 1-inch stainless steel uniball to maximize strength. Rubber bushings are replaced with urethane bushings to provide better off-road trail handling and steering response. Less bushing deflection allows the vehicle steering to be more responsive at higher speeds on and off-road.
These fully rebuildable lower control arms are hand-crafted from 4130 chromoly construction, making them much stronger than the stock units.
MSRP: $3,589
Rear Links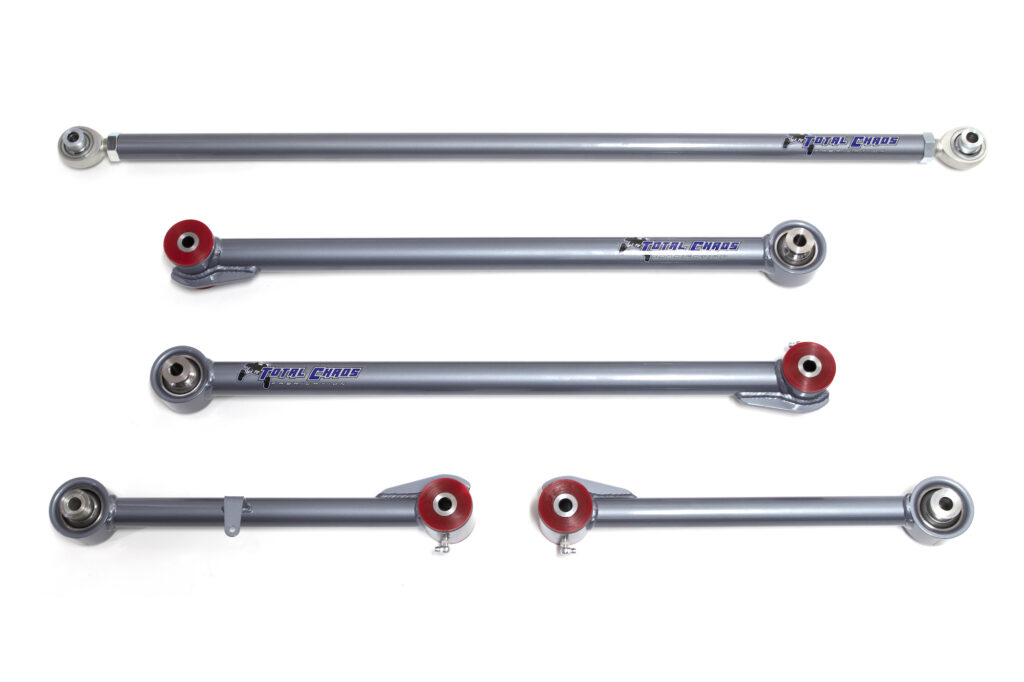 OEM rubber bushings have substantial deflection and affect the rear shock's performance. To improve this, our LX 600 rear links feature uniballs and urethane bushings that rotate around an inner sleeve, offering better feedback to the shocks and allowing them to perform as intended both on and off the road. TC lower links are stronger than stock and more capable of hard impacts on the trail. This kit allows you to firm up the ride and reduce some of the flex and vibration that is common with factory rubber bushings. The TOTAL CHAOS rear link kit includes two lower links, two upper links, and a panhard bar.
MSRP: $2,469