First time attendees and Overland Expo veterans alike want to make sure they make their way to the Overland Expo Foundation Raffle! This awesome event is taking place on August 26, 7-8 PM, at the Toyo Tires Oasis Bar & Food Court. There are thousands of dollars of overland prizes to be won, and while we have a sneak peek of some of the items below, you never know what will be added to the list the weekend of the event.
Obviously, the prizes are a huge draw, but the excitement and energy level of the raffle is what brings attendees back year after year. It's hard to describe the magic of the event to people that haven't been to one yet. For an hour, the excitement for the next prize builds, the numbers are called, and the winners race forward. It's truly something to behold.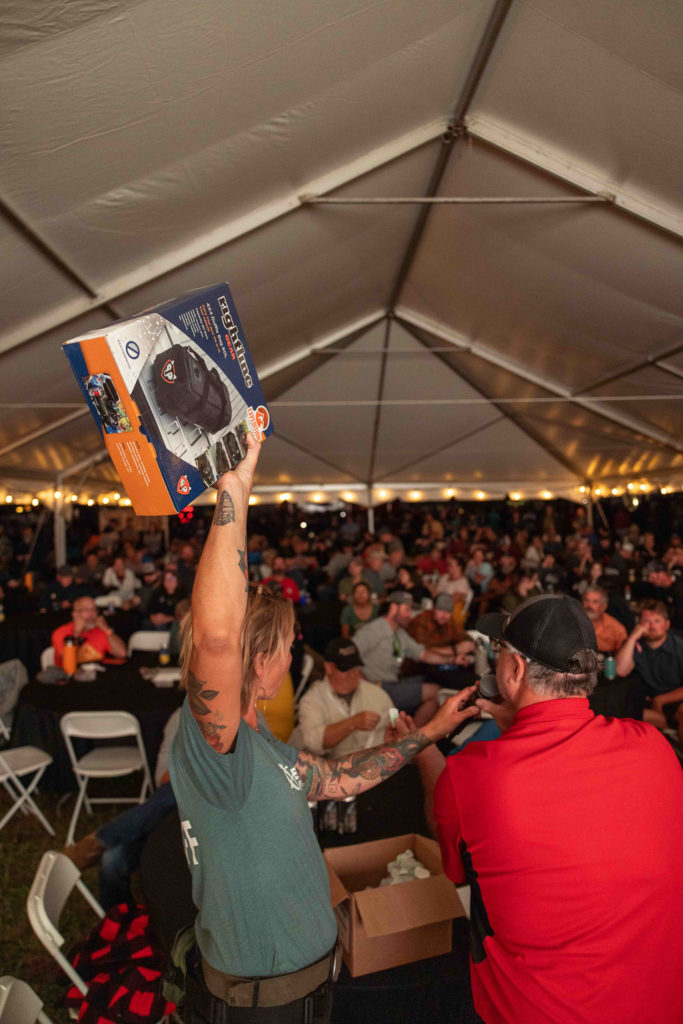 Prizes
There is a long and growing list of prizes for this year's Mountain West raffle. Here's a partial list of what you will see:
Company
Prize
BoxoUSA
BoxoUSA Off-Road Tool Bag and Tool Roll. Loaded with an 80-piece metric tool set great for overlanding adventures for repairs on the go.
Napier Outdoors
Conquer the open road with the Sportz SUV Tent. There's no need to unpack, keep your gear in the vehicle and simply attach the universal vehicle sleeve to the open hatch of your CUV, SUV, or minivan. Stretch out and enjoy every moment in the spacious 9' x 9' tent – your gateway to adventure, exploration, and precious memories.
Mountain House
Expedition Bucket – Pack of 15 high protein, just-add-water meals
Midland Radio Corporation
MXT275VP4 MicroMobile & T71VP3 Walkie Talkies
Tuffy Security Products
Portable Safe
Jack's Plastic Welding Inc.
Self Inflatable Water Proof Sleeping Paco Grande Pad Size 3x27x72 $401.99
Water Proof SM Roll Down Duffle Bag.
Napier Outdoors
Sportz SUV Tent Model 82000 – Wherever your adventure takes you, the Sportz SUV Tent quickly transforms your CUV, SUV, or Minivan into a safe and comfortable home away from home. Forget about unpacking, the tent's vehicle sleeve connects you to your gear, meaning more room in your tent for family, friends, or your furry companions! Sit under your extendable awning to sip your morning coffee with a view of the lake, or share stories under the stars every night.
TRAC
The TRAC TireJack is a leverage tool designed to assist with the removal and installation of a wheel from a vehicle. Use the TRAC TireJack and not your back!
Guild Outfitters
Toyota Interior Outlet Upgrade Kit
How to get Raffle Tickets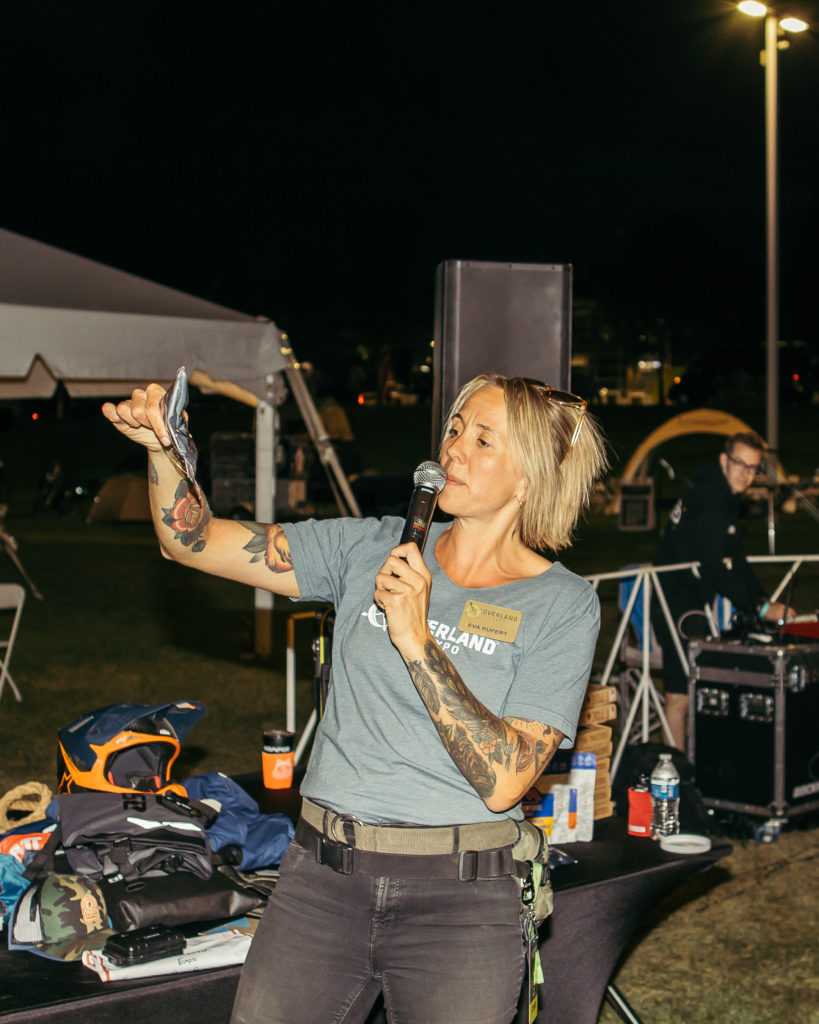 Tickets are available for purchase online in advance of the event, at check-in, and at the Overland Expo Foundation / Ultimate Builds booth. You must be present to win!
The Overland Expo Foundation
Want to learn about what the Overland Expo Foundation is doing or want to apply for a scholarship or travel grant? Visit the Foundation's website at www.overlandexpofoundation.org.