The Overland Expo Holiday Gear Guide is back, and we've rounded up a huge list of gear that the adventure lover on your shopping list will love. From small things that make a big difference in the backcountry to expedition-grade equipment that could take you around the world, there's something for every overlander!
Adventure Trail Outfitters — The Overland Shower and Water System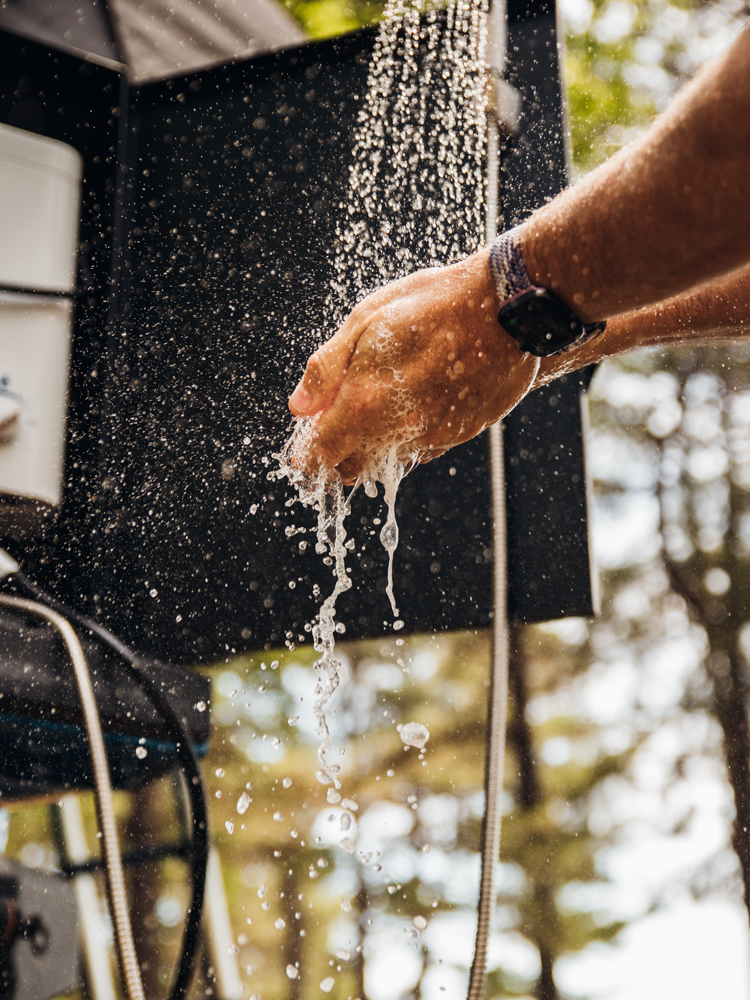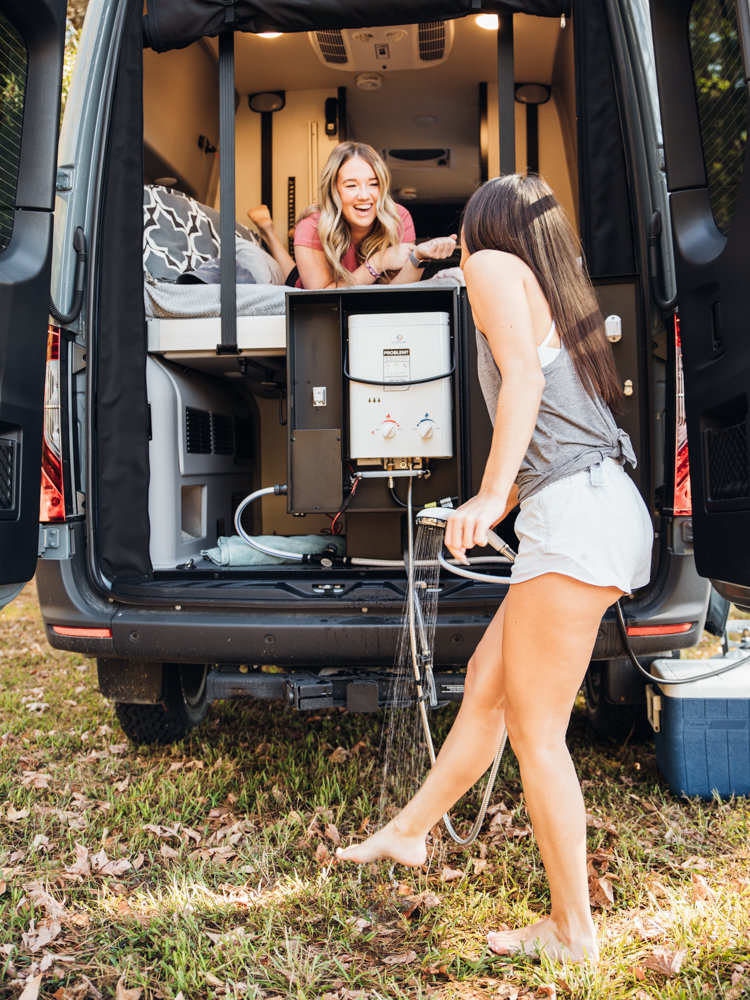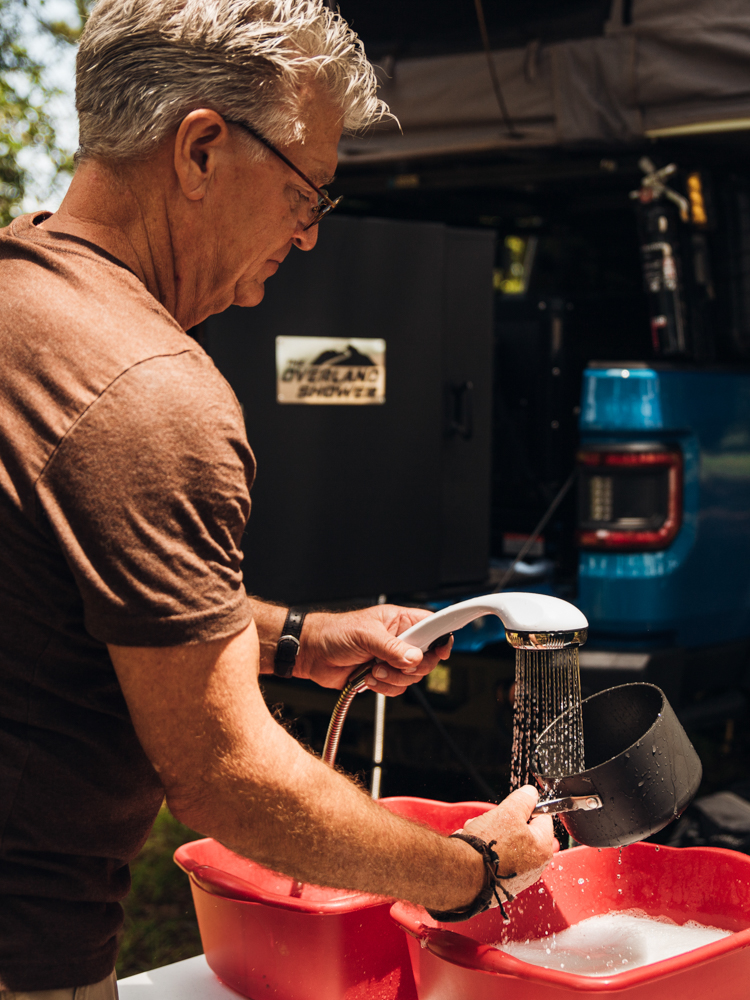 Say goodbye to sweaty, dirty, restless nights of sleep and cold water clean-ups when camping with the Overland Shower and Water System – It gives you the comfort of your home shower, even when there's no home in sight. The Overland Shower and Water System can deliver 120-degree water in seconds, and with the same water pressure that you are used to at home. A unique design makes using our hot water system easy to set up and even easier to use.
The Overland Shower and Water System is the world's first portable, "plug and play," high-performance hot water system that comes complete inside a small rugged case. No bigger than a typical suitcase, it measures 18" wide and 25" tall for the Peak model and 17" wide and 21" tall for the Summit model, and both models weigh less than 32 pounds. With this system, there is no longer a need to heat water on a camp stove – just flip the switch and have instant pressurized hot water to shower with and clean up dishes, or in the cold water setting, just wash up your gear. Is anyone up for going to bed clean and refreshed?
There are no power issues with the Overland Shower and Water System. You do not need 120-volt electrical service, and there are no batteries to charge. Off-grid or on, you power the Overland Shower using the outlet in your adventure rig (12V/24V DC) or any other portable 12-volt power system. The water is heated using the same liquid propane you bring along for your cook stove. Highly efficient, the Overland Shower's Eccotemp EL5 water heater can provide as much as 40 minutes of continuous hot water with just a small 1-pound LP canister. Plus, to create the most efficient use of your water and LP based on your climate conditions, you can use the settings on the Eccotemp EL5 water heater to control the gallons of water per minute (gpm) that pass through the system and the amount of LP being used to generate your optimal water temperature.
As mentioned, the Overland Shower and Water System comes in two models: the Summit comes in a fabricated aluminum case that can be mounted to the exterior of a truck camper, teardrop, or gear trailer, and the Peak comes in an injection-molded polypropylene case and is designed for a more portable "carry and use" function. Each case is ruggedly designed for its specific use. So the next time you get the itch to head out for adventure…..go out, get dirty, and get clean with the Overland Shower and Water System.
15% December 1-24, 2023
MSRP: $869
ARK Corp — XO-Tech Power Distribution Hub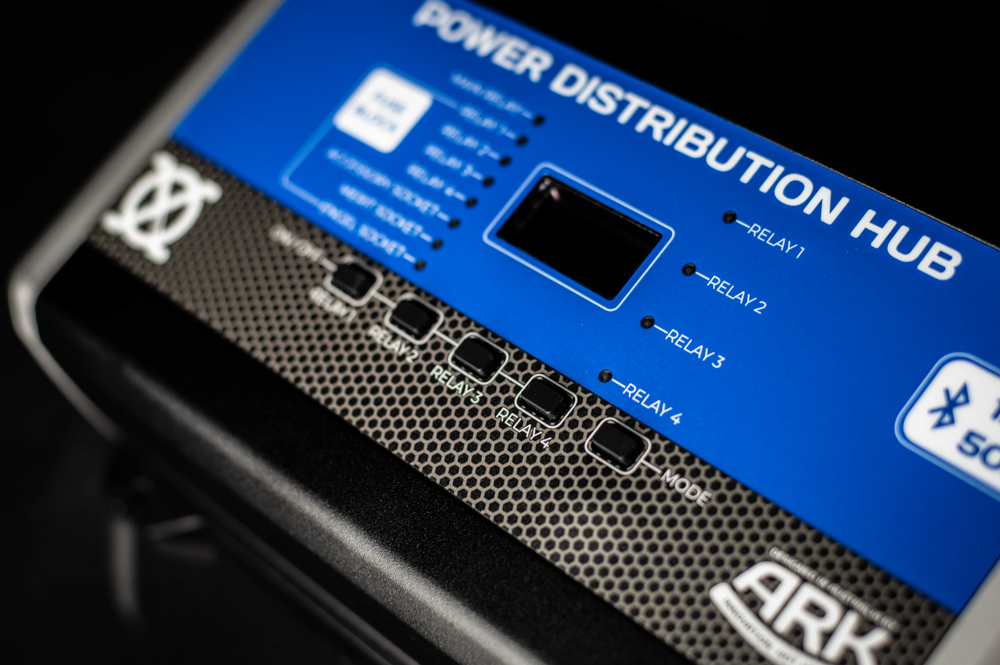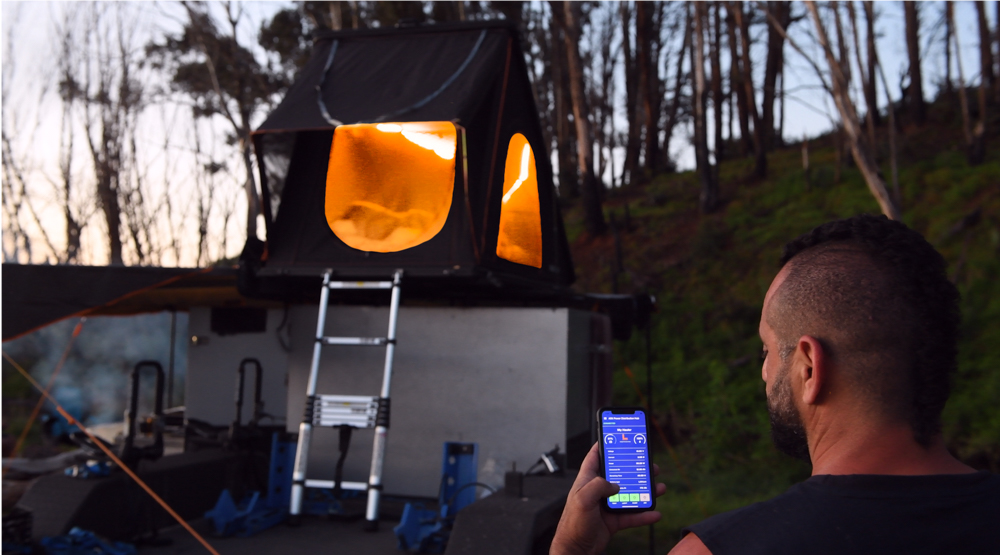 In a world where outdoor enthusiasts and adventurers seek the perfect blend of convenience and control, there emerges a game-changer that promises to redefine the way we manage power on the go. Meet the XO Tech Power Distribution Hub (PDH) by ARK, a masterpiece of innovation, packed with cutting-edge technology and designed for campers, caravans, 4x4s, and canopy fit-outs. This award-winning creation is the ultimate 12-Volt power management system, and it's here to make your outdoor experiences more electrifying than ever.
Unlike the clunky, space-consuming control boxes and fuse boxes of yesteryears, the XO Tech PDH is an innovative, compact, and lightweight all-in-one system that puts you in full control of your 12-Volt electricals. The days of fumbling around with switches and dials are long gone, as this sleek device offers unparalleled control over on-board devices, battery monitoring, and a range of outputs – all from the palm of your hand, thanks to its intuitive smartphone app.
Picture this: you're comfortably lounging in your camp chair, and with a simple tap on your smartphone, you activate the four controllable relays effortlessly. The PDH allows you to enjoy outputs galore, featuring a 50 Amp-rated Anderson style connector, a 10 Amp-rated cigi socket, a 10 Amp-rated Engel socket, a 15 Amp-rated Merit socket, and a dual USB socket. It's a level of automation and convenience that transforms your camping setup into a high-tech haven.
Setting up your camping 12-Volt system has never been easier. Just connect your battery to the 50 Amp Anderson-style connector with an inline fuse, and you're all set for the ultimate adventure. The PDH provides real-time monitoring of your battery state, usage, voltage, current, power, and time to discharge through a scrolling OLED display or wirelessly via the ARK Smart Hub app.
Worried about water levels in your tanks? The PDH can also monitor a single poly water tank, offering you complete control over your water supply. Safety is paramount, and the PDH has you covered with fully protected outputs, thanks to internal self-resetting fuses and an electronically controlled main relay. Battery protection reaches new heights with features like reverse polarity, current and temperature protection, and an adjustable low-voltage disconnect for added security.
The ARK Smart Hub app is your gateway to customization, allowing you to rename devices, adjust outputs, change battery protection levels, and load battery data – all from the convenience of your smartphone. It's power management at your fingertips, personalized to your unique needs.
Now, the question is, are you ready to add the next evolution in cost-effective 12-Volt systems to complement your vehicle or camper? It's the gift that keeps on giving, power up, and elevate your outdoor journeys to a whole new level!
MSRP: $479.00
ARK Corp — XO Series Drop Down Corner Steadies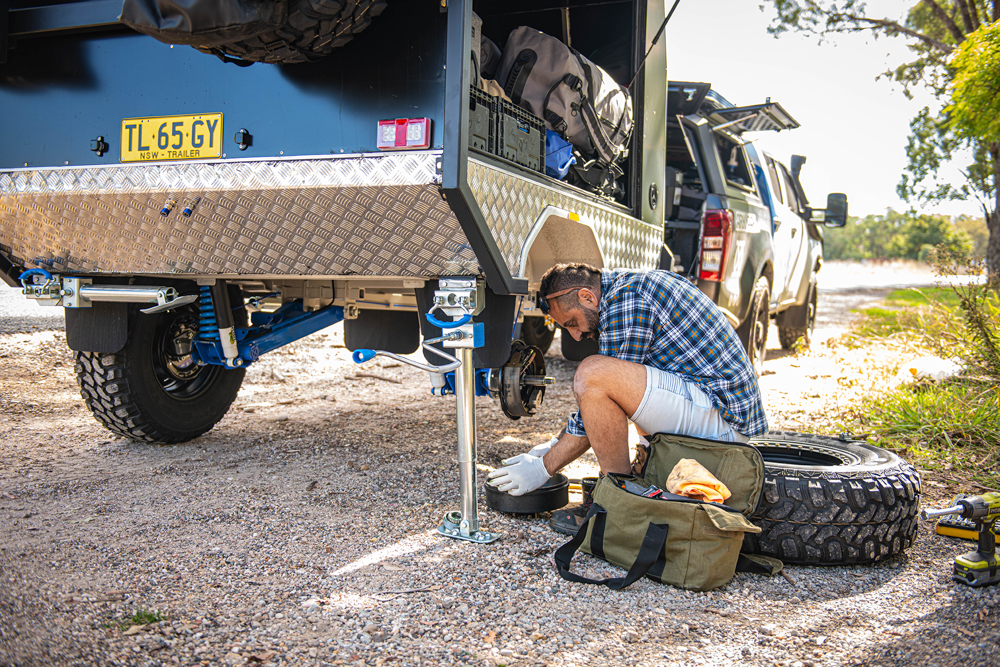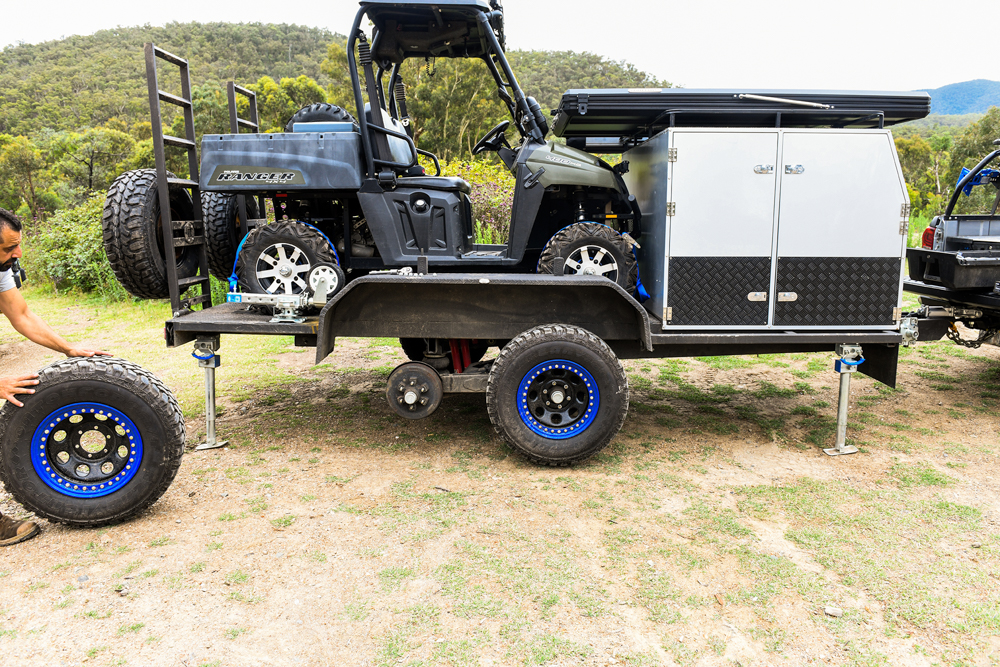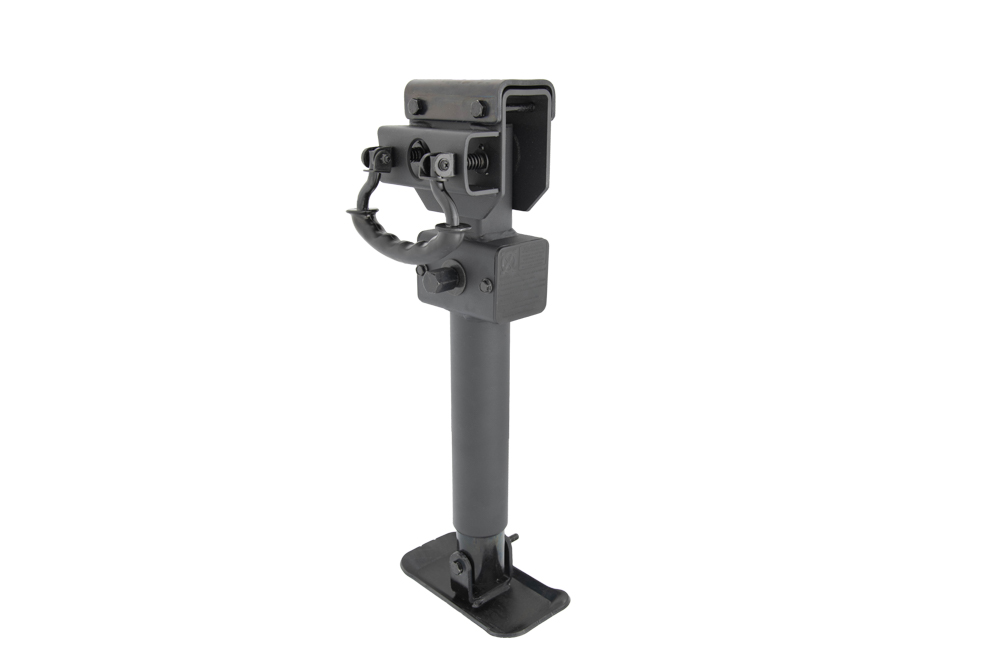 For those who love the thrill of adventure with a trailer in tow, traversing challenging trails that lead to breathtaking campsites, life on the road often involves facing unexpected challenges. Whether it's getting stuck in a tough spot or needing to change a tire, having the right gear on your trailer can make all the difference between a smooth, planned camping experience and a chaotic arrival in the dark.
Enter ARK's XO Series Drop Down Steady, a game-changing addition to your outdoor equipment that promises to simplify your camping adventures. As the name suggests, this innovative unit serves as a corner steady, designed to stabilize your camper or caravan. However, what sets the XO Series version apart is its remarkable ability to jack up your trailer, offering a host of benefits, including tire changes and recovery assistance, without the need for heavy high-lift jacks.
One of the standout features of the ARK XO Series Drop Down Steady is its compatibility with the industry-standard bracket, utilizing 8mm bolts spaced at 78mm centers. These brackets are commonly supplied by ARK and other major branded companies to most caravan and camper manufacturers. This compatibility allows for easy retrofitting without the hassle of welding new mounting brackets, saving you time and effort.
The XO Series Drop Down Corner Steady is available in two convenient sizes, with options for both a 25" and an industry-leading 33" extended length. Constructed from steel, these corner steadies undergo a rigorous 600-hour salt spray testing, ensuring their durability and resistance to the elements. These steadies feature a 19mm hex drive mechanism, as well as strong bevel gears with hardened pins, which are crafted from the same high-quality material as bearings. This means you can effortlessly raise or lower your trailer with the assistance of an impact driver, making the setup and operation incredibly convenient.
With a solid construction and an impressive 1,925 pounds of lifting capacity in the 90-degree position, the XO Series Drop Down Corner Steady ensures a secure and stable foundation for your trailer. To provide added versatility and stability, the foot of the steady is designed to be compatible with high-lift jack bases. This feature gives you an expansive footprint when placed on soft or uneven terrain, making it easier to navigate challenging conditions.
The XO Series Drop Down Corner Steady is available in Ark's popular matte black over black zinc base. This choice not only adds style to your setup but also ensures the corner steadies are built to last, resistant to corrosion and wear over time.
In the world of outdoor adventure and trailer towing, where unpredictable situations are par for the course, the ARK XO Series Drop Down Steady stands as a reliable and innovative solution to make your journeys more enjoyable and hassle-free. So, don't miss the opportunity to equip your trailer with this game-changing addition. Whether you're an experienced adventurer or just setting out on your camping adventures, the XO Series Drop Down Corner Steady is a must-have, offering peace of mind and convenience in every journey.
MSRP: from $299
Battle Born Batteries — BBGC2 LiFePO4 Deep Cycle Battery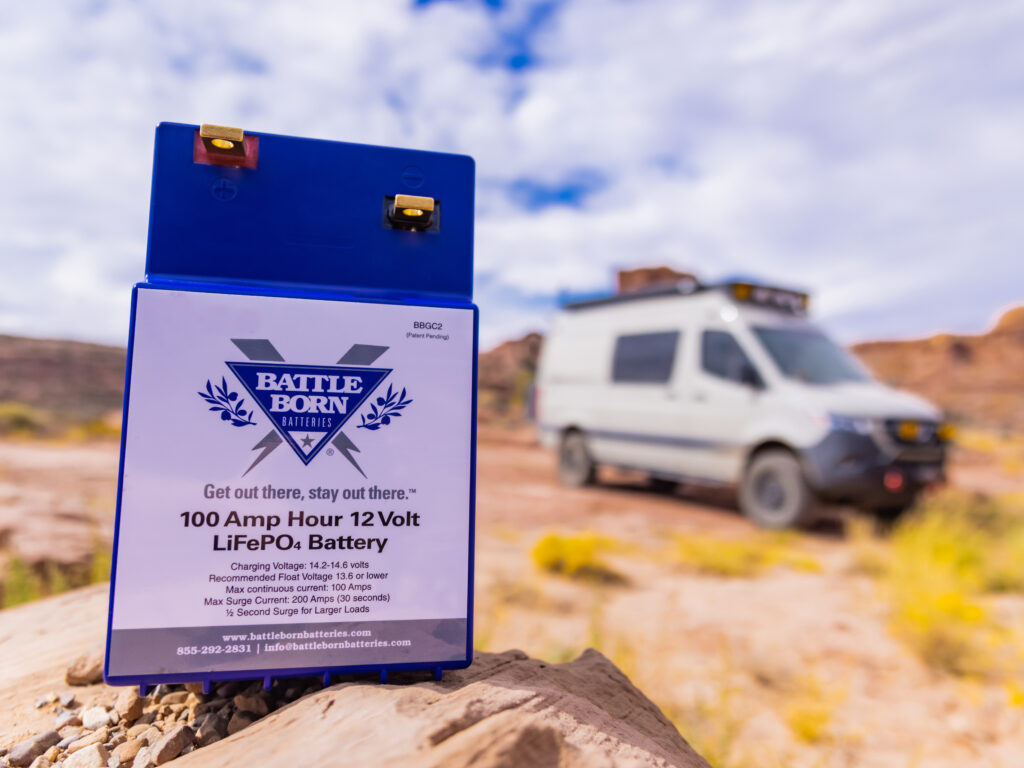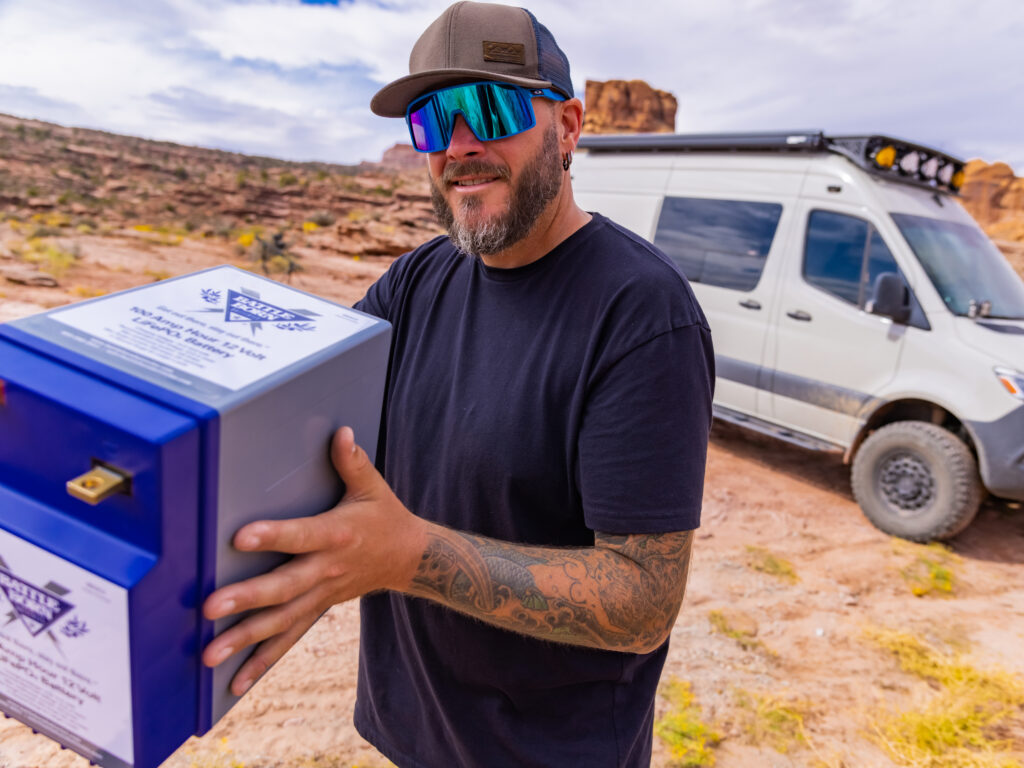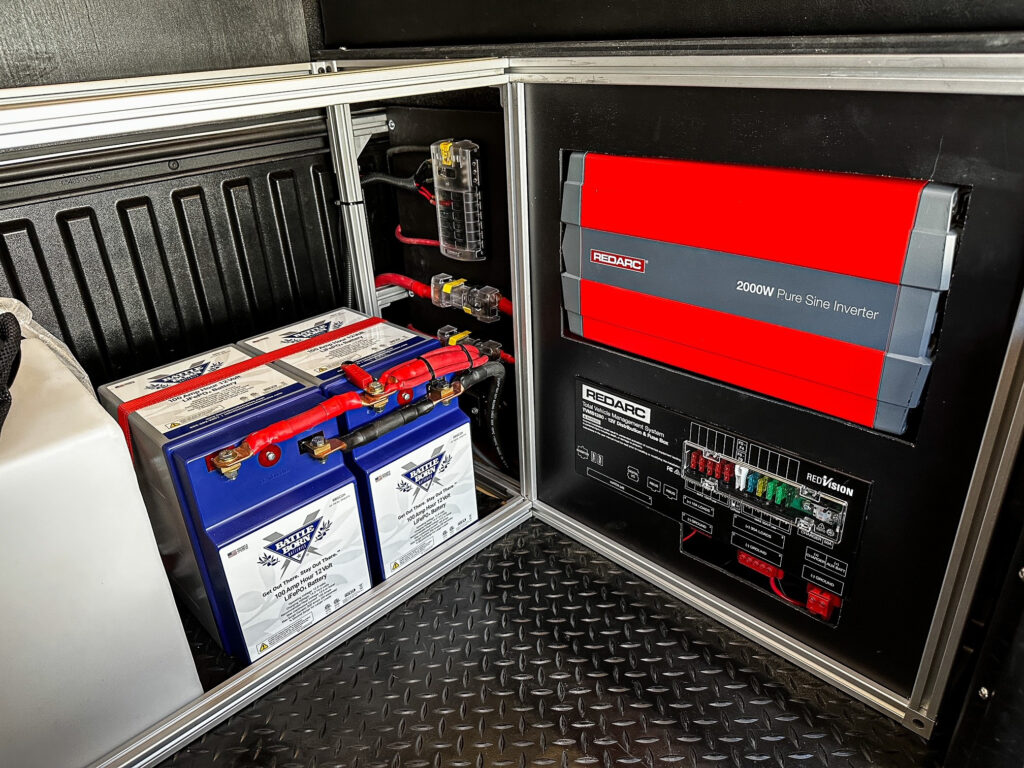 Power your overland adventures with reliable, safe, and long-lasting lithium-ion batteries! The 100Ah 12-Volt GC2 LiFePO4 Deep Cycle Battery by Battle Born Batteries is the powerful energy storage solution to elevate any (and every) outdoor overland adventure.
As lightweight, safe, and long-lasting drop-in replacements for traditional lead acid, Battle Born's lithium-ion batteries are designed for long-term use and last up to 10 times longer, with 3,000-5,000 deep discharge cycles. Compared to a conventional lead acid battery, this rechargeable Battle Born Battery is just 1/5th the weight for the same amount of usable power, weighing in at just 31 pounds. It charges five times faster and can provide up to three times more power in the same physical space as lead acid.
All of Battle Born's LiFePO4 batteries are also equipped with an internal Battery Management System (BMS), providing the ultimate protection from common battery failures like high and low voltage, short circuits, and hot and cold temperatures. Plus, internally heated lithium-ion batteries are also available, equipping overlanders with reliable power in any climate they may face.
In addition to a full line of LiFePO4 batteries, Battle Born Batteries offers the components and accessories necessary to build out full lithium power systems for the ultimate overland lifestyles.
Use Code OVERLANDHOLIDAY for $50 OFF any Battery and 25% OFF Apparel & Gear, now through December 31, 2023.
MSRP: $945.00
BundutecUSA — BunduCube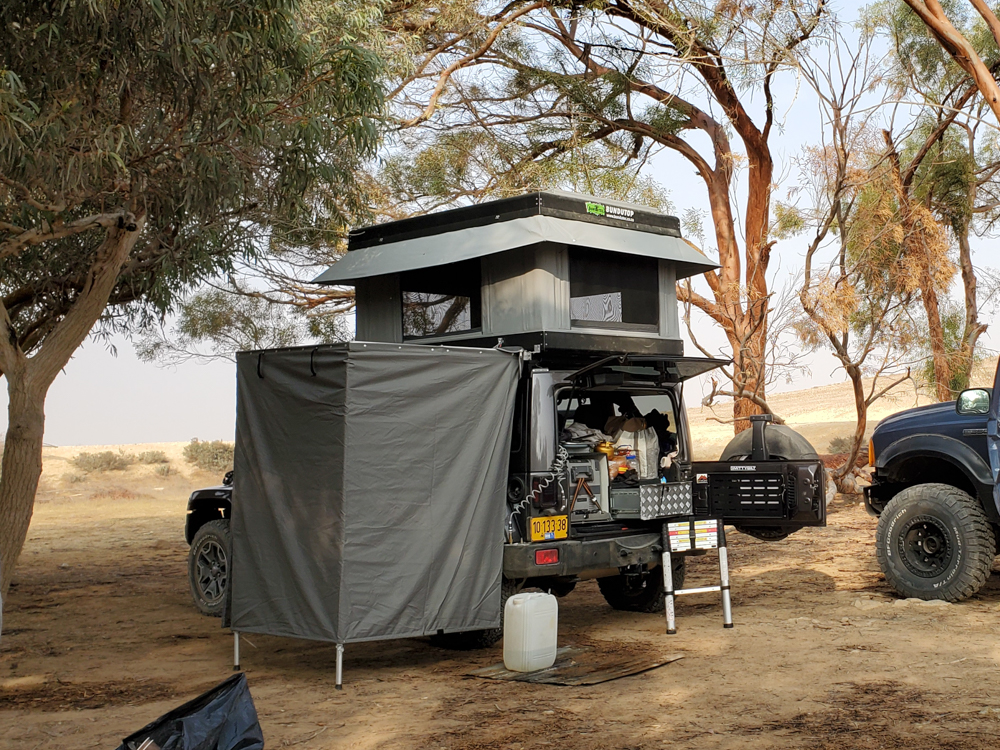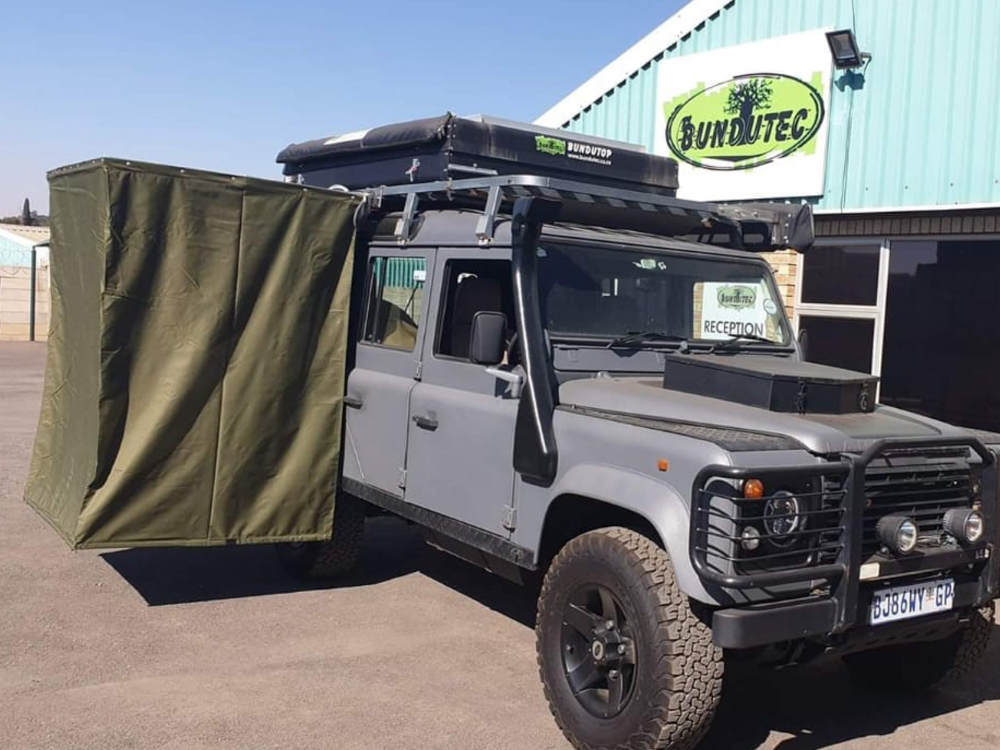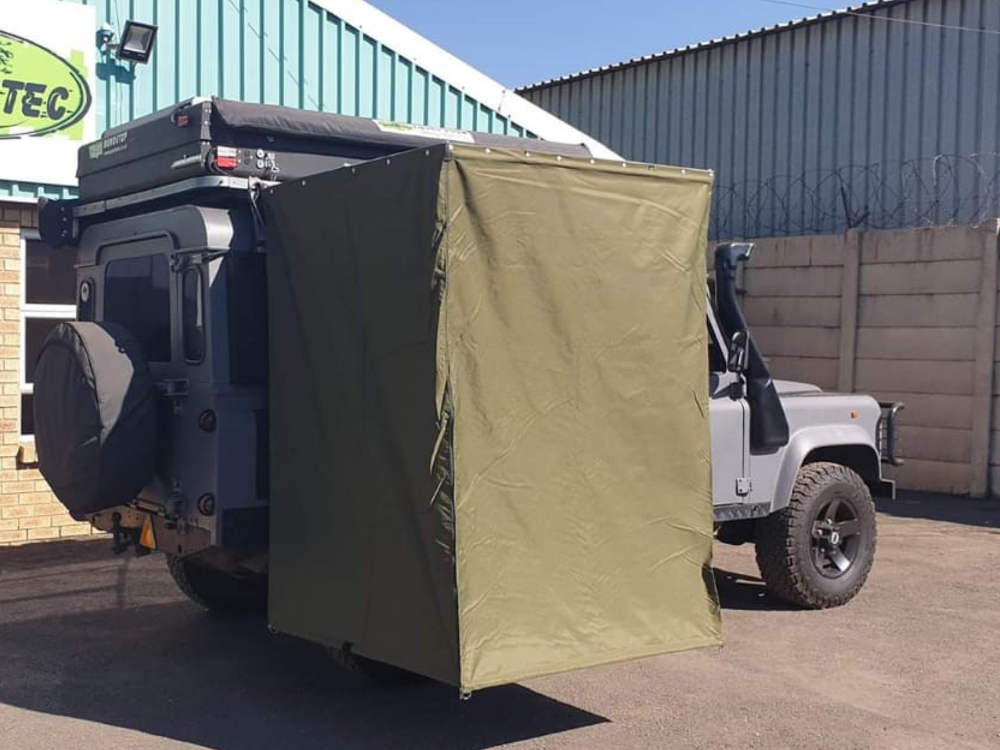 Looking for the ultimate privacy solution for your next exploration? Look no further than the BunduCube from BundutecUSA! This fantastic product offers optimal space for occupancy, measuring 48 x 47 ½ inches and 86 inches tall, making it the perfect space for showering, changing, or any necessary needs. Made with Alias material, it is both lightweight and resistant to mold, making it ideal for any situation while providing you with total privacy.
The BunduCube features a rigid framed bottom, preventing it from sticking to you while in use, and also includes loops for additional security in high-wind locations. It breaks down quickly and has a low profile, measuring 51 x 7 x 4 inches tall. It comes with a durable Alias canvas zipper bag, which is integrated directly into the BunduCube when mounted. This ensures you never lose the storage bag and allows for designated storage space when traveling. With its quick setup and takedown and ample space, you can say goodbye to cramped spaces and hello to endless possibilities with the BunduCube! Whether camping, exploring new places, or needing some privacy, the BunduCube has got you covered.
Save 25% off now until November 30th, and in addition to big savings, you get FREE shipping anywhere in the lower 48.
MSRP: $367.99
CompoCloset — Cuddy Composting Toilet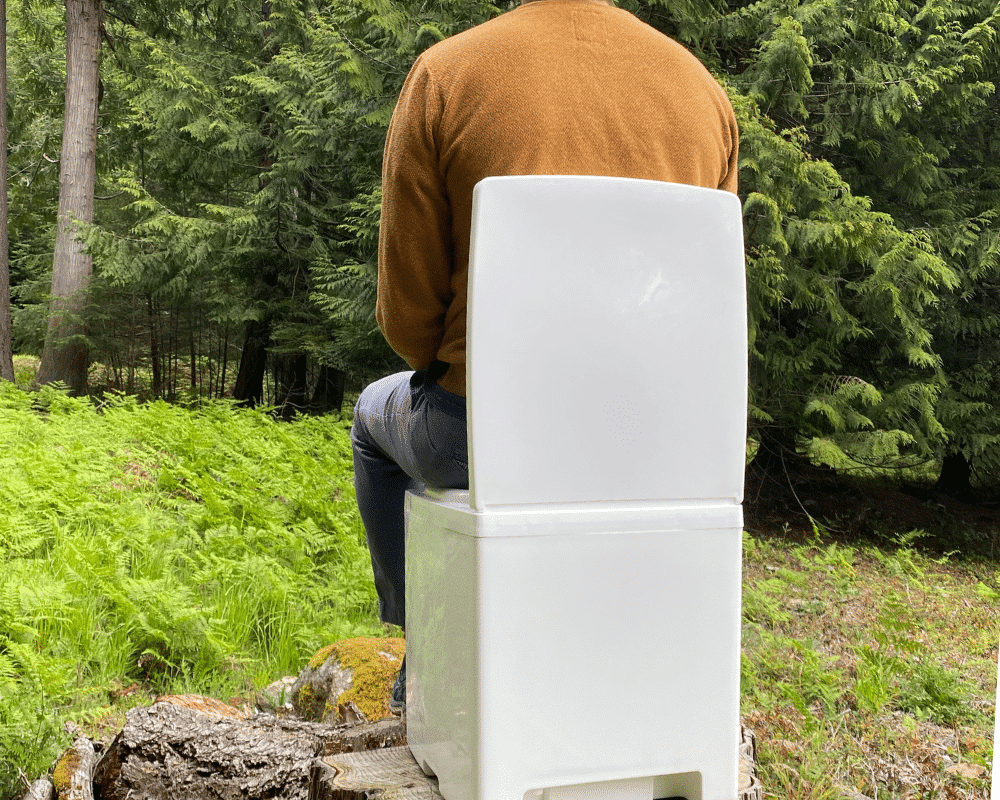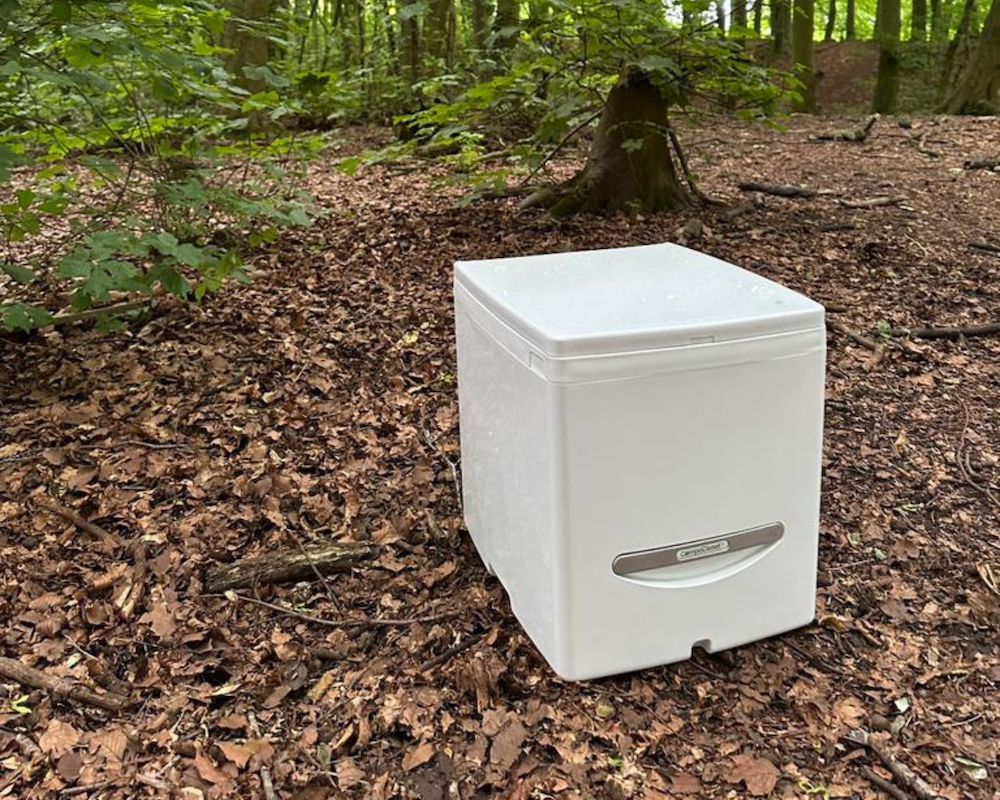 Ready to embark on an exciting adventure? Yes! Ready to sleep under the stars? Yes! Ready to sacrifice modern comforts like an easy and comfortable bathroom situation? No way! Fear not, Cuddy the Composting Toilet is revolutionizing off-grid toilets, offering a clean, compact, and odor-free experience for adventurers worldwide. So say goodbye to the woes of catholes and say hello to the comfy world of Cuddy!
In 2021, the masterminds at CompoCloset unveiled Cuddy to the world and raised over $300,000 in crowdfunding. Everyone knew Cuddy wasn't just a typical toilet; Cuddy was the comfortable, modern, practical, and portable solution that outdoor enthusiasts, vanlifers, and tiny home dwellers had been demanding. With its water-saving, compact, and odor-free design, Cuddy the Composting Toilet allows you to enjoy the great outdoors and going off-grid without worrying about bathroom stresses – like dropping your phone in a dreaded outhouse.
Measuring just 16.3 inches by 15.1 inches by 16.8 inches and weighing just 21 pounds, this little marvel is designed to slip into small spaces like vans, truck beds, and tents, making it ideal for those who enjoy cozy camping and overlanding in style. Cuddy is your go-to solution for embracing nature without worrying about the call of nature.
Cuddy stands out from other portable toilets thanks to its small size, odorless operation, and water-free design. It separates liquid waste from solid waste to prevent sewage smells and uses the natural decomposition processes to convert human waste into compost. This means no more wasting water when flushing or carrying bulky black tanks, saving your precious water supply and lightening your load on every outdoor escapade.
These five features make Cuddy the king of composting toilets: an independent liquids bottle with a smart LED indicator holds 1.7 gallons (6.5 liters) of urine; a separate solids bin with an agitator holds 3.9 gallons (14.7 liters) of waste; the agitator handle kickstarts the composting process by mixing solids with carbon-rich materials like sustainable peat moss, sawdust, or coco coir; an internal fan and self-closing valve prevent potential odors; and a reusable carbon filter efficiently traps and neutralizes any smells, which can easily be reused and refilled with aquarium carbon from most pet stores.
No matter if you're camping, overlanding, or living off-grid full-time, Cuddy is your best travel buddy and the odor-free throne for the great outdoors!
MSRP: $780 and free shipping to the lower 48
Far Fetched Adventures — K9 First Responder Course: First Aid for your Adventurous Dog!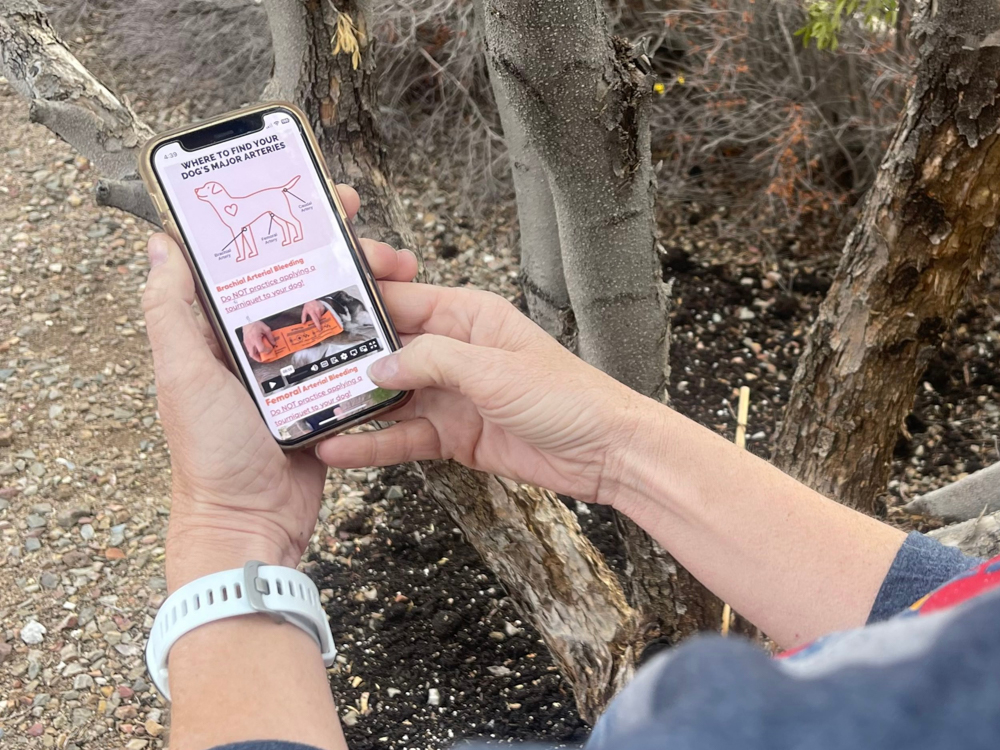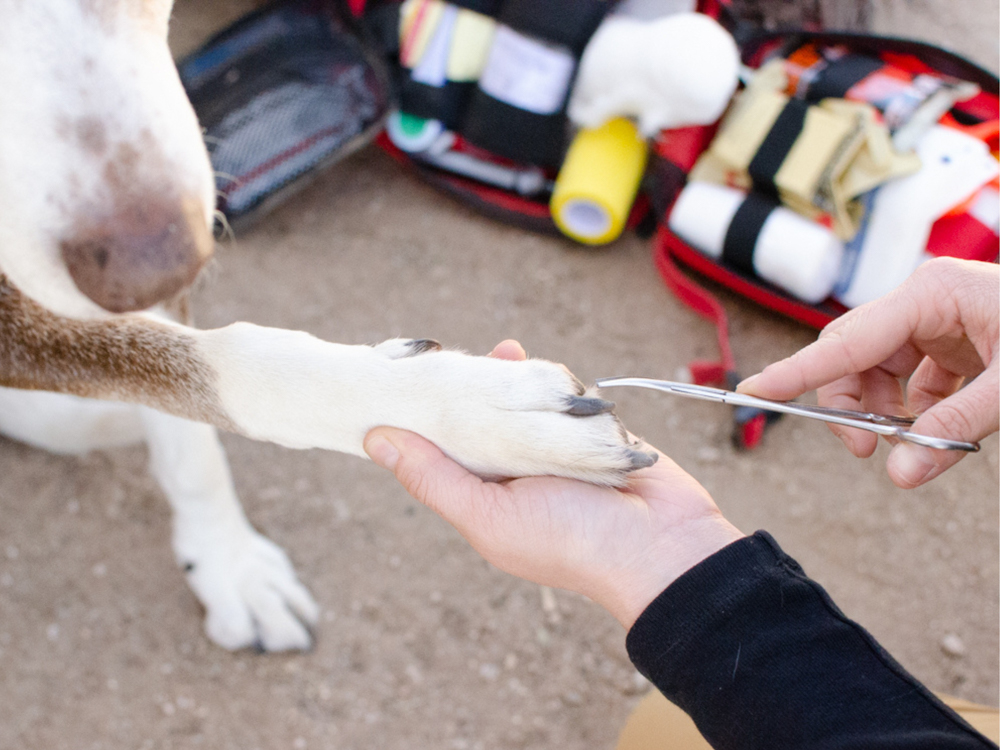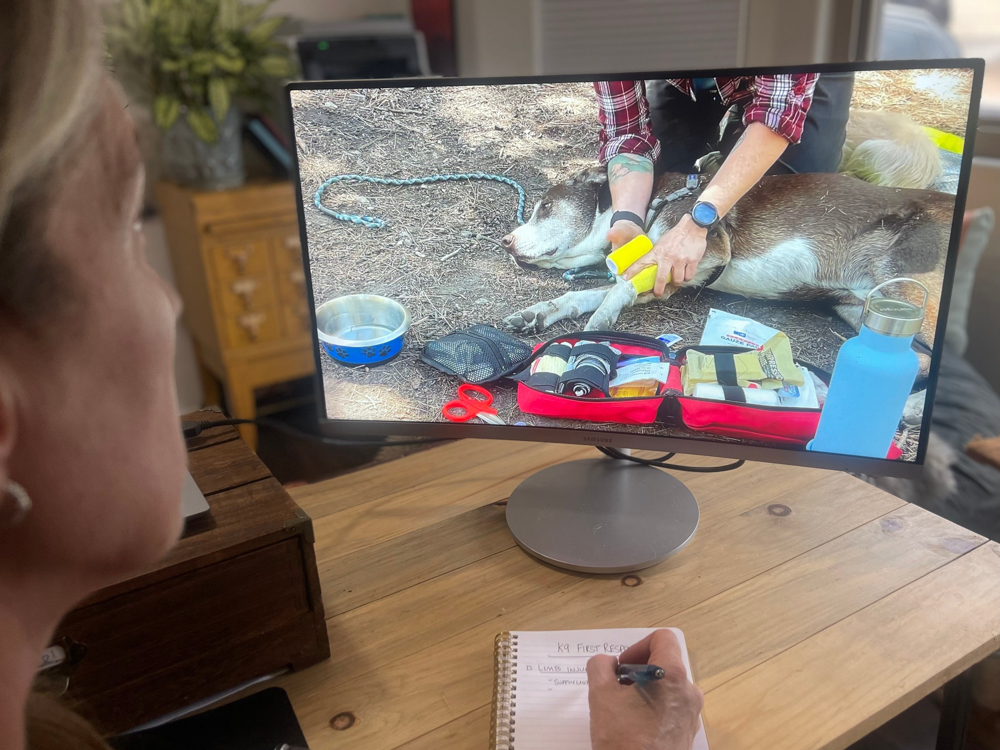 Dogs bring a unique sense of curiosity and discovery that enriches every adventure. Arguably, they teach us to stay engaged in the present and remind us of our own wild. Keeping them safe should be a priority.
Born from a personal experience in which an animal needed roadside emergency care, Far Fetched Adventures is now a dog adventure brand that offers in-depth, practical first-aid training for pet parents that travel and explore with their dogs. Whether extended expeditions or trips to your local trails, being capable of helping your dog when they need you the most is a responsibility that shouldn't be taken lightly. Founded by veterinarian, search and rescue EMT, adventurer and medical educator, Dr. Stacey Thomas has created an online K9 First Responder course that every pet parent should be adding to their medical training tool box. The course walks pet parents through a plethora of actionable skills via video instruction, such as how to perform a proper physical exam, how to assess vital signs, how to identify an emergency, what medications are safe for dogs, how to intervene properly for cut paws, burns, breaks, heat exhaustion, and so much more. From mild to major emergencies, Dr. Thomas breaks down each scenario in easy-to-understand steps that can be watched over and over again.
"Having been on numerous search and rescue missions over the last decade, it's still surprising how many people carry a first aid kit but have no training on how to actually use it in an emergency for themselves, not to mention how to use it to help their dog. It's a necessary skill that everyone should obtain." says Dr. Thomas. While not meant to replace veterinary care, this course teaches pet parents how to render pre-hospital first aid until they can get to a veterinary hospital.
The course is 100% online and taught from a self-curated, robust first aid kit that Thomas carries on search and rescue missions. It's also available on her website for purchase with the course, but she says any solid first aid kit with a few dog-centric modifications should be sufficient. You don't have to have any prior first aid experience for humans or dogs to take the K9 First Responder course, and since it's online, you can review sections as many times as you need with lifetime access to the material including future updates. Dr. Thomas is also available for live course bookings as well. We're pretty sure that all the adventurous dogs out there would be stoked to gift this to their human this Christmas. After all, if you keep them safe, they'll keep you wild.
Holiday Special: $299, good from November 16 through December 31, 2023
MSRP: $475
Hitchfire — The Cook Station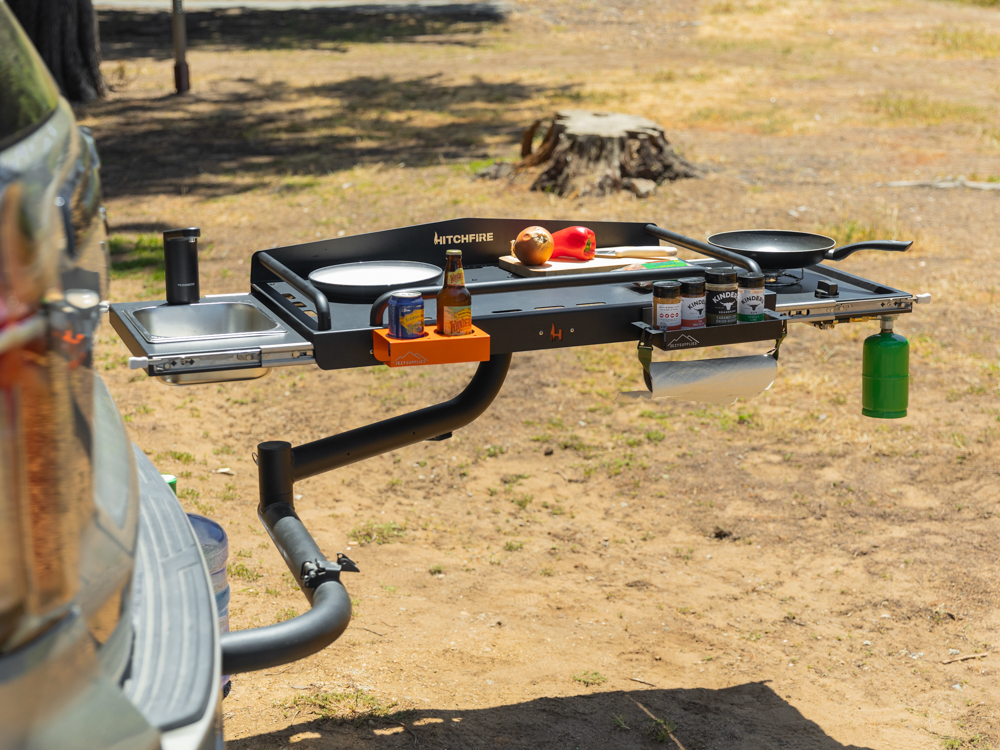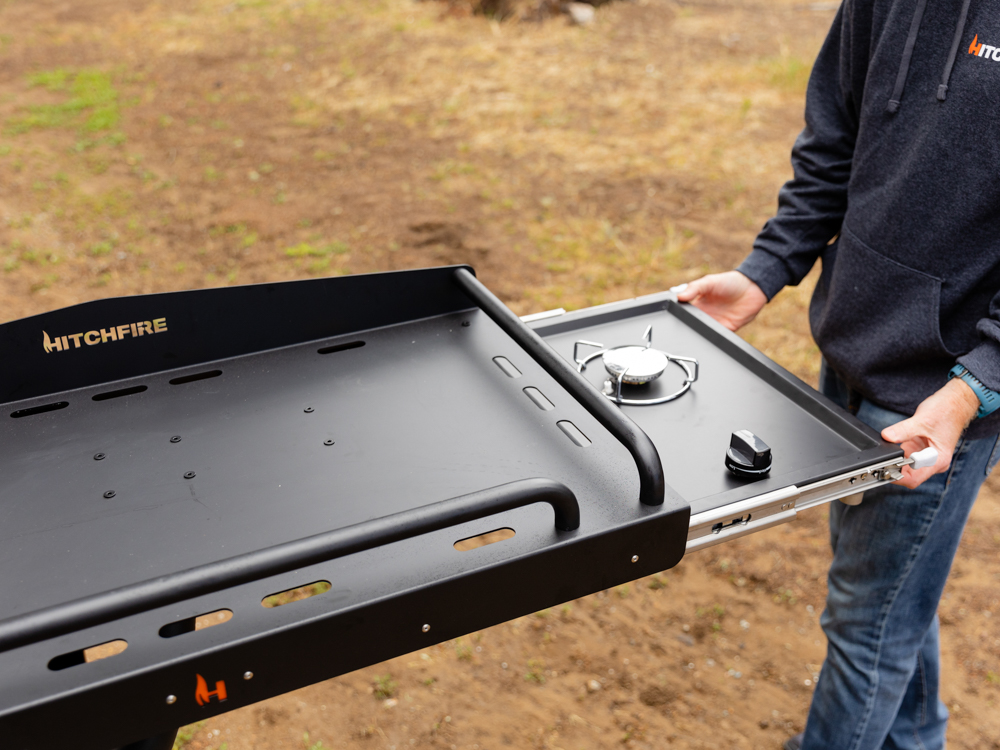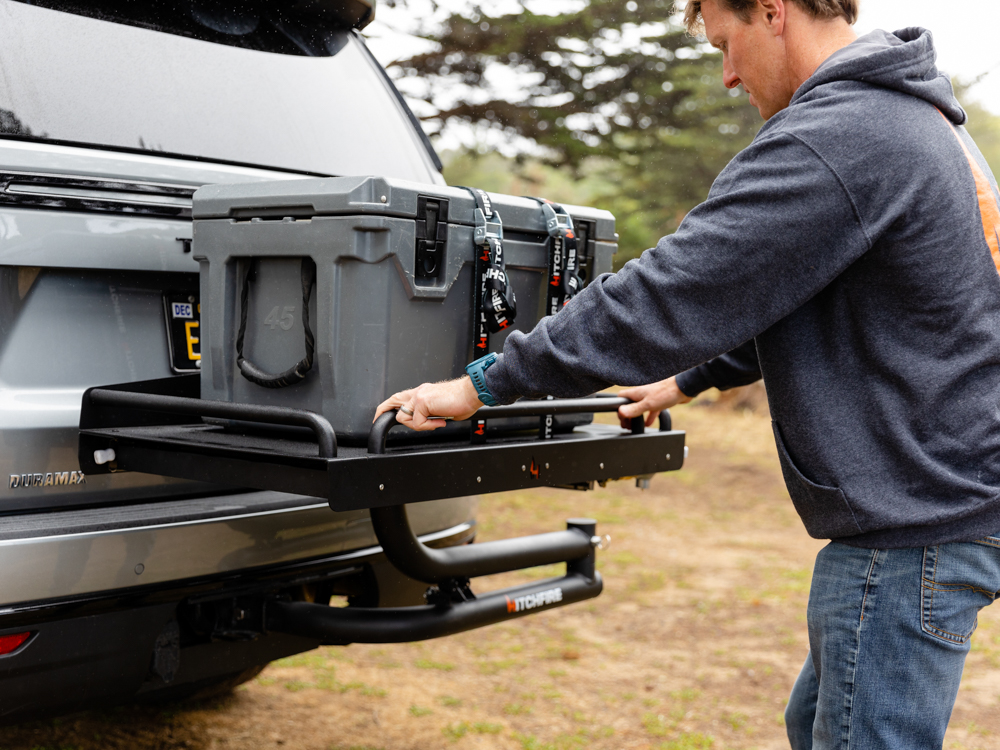 The Cook Station is the ultimate hitch mounted dual-purpose cargo and cooking solution. Built on the Ledge XL Cargo Platform, the Cook Station boasts a 38 x 24 inch storage and food prep surface and a slide-out sink basin, and a single burner stove. The Cook Station utilizes Hitchfire's exclusive swing arm for easy access to the back of the vehicle while the stout removable side rails and integrated mounting points allow you to store your cooler, jerry cans, firewood, and more outside your vehicle. The sink basin can be used with a gravity water system or can be paired with a Dometic Go rechargeable electric faucet.
Designed to open a world of possibilities, the Cook Station provides a durable portable kitchen solution and maximizes your cargo-carrying capabilities, from weekend getaways to the roughest overlanding adventure.
10% off using discount HitchFire10.
MSRP: $849
MBRP Ltd — Toyota Tacoma MBRP Turn Down Exhaust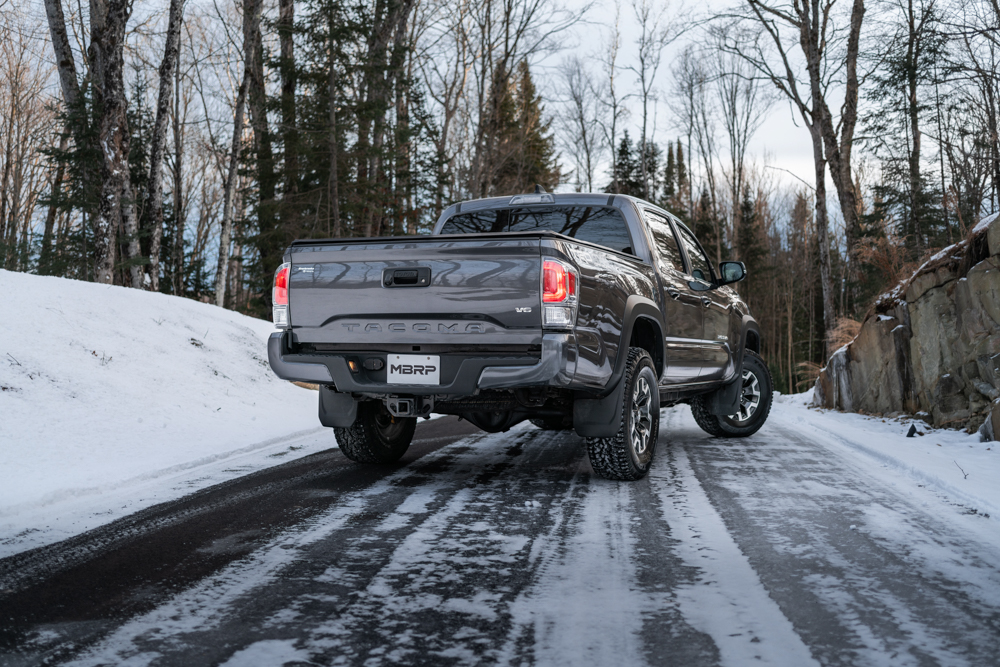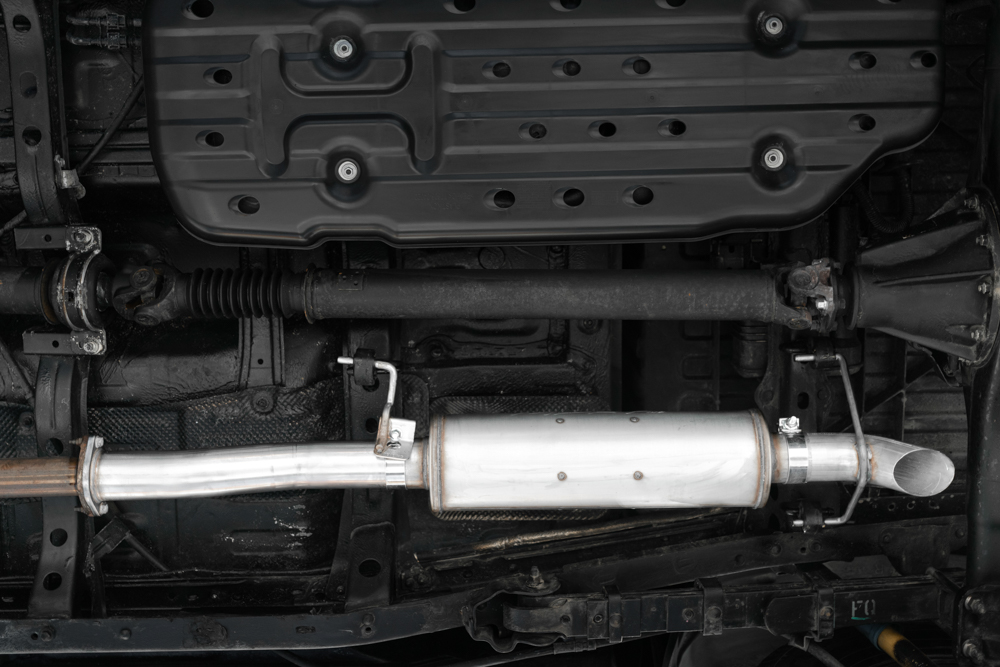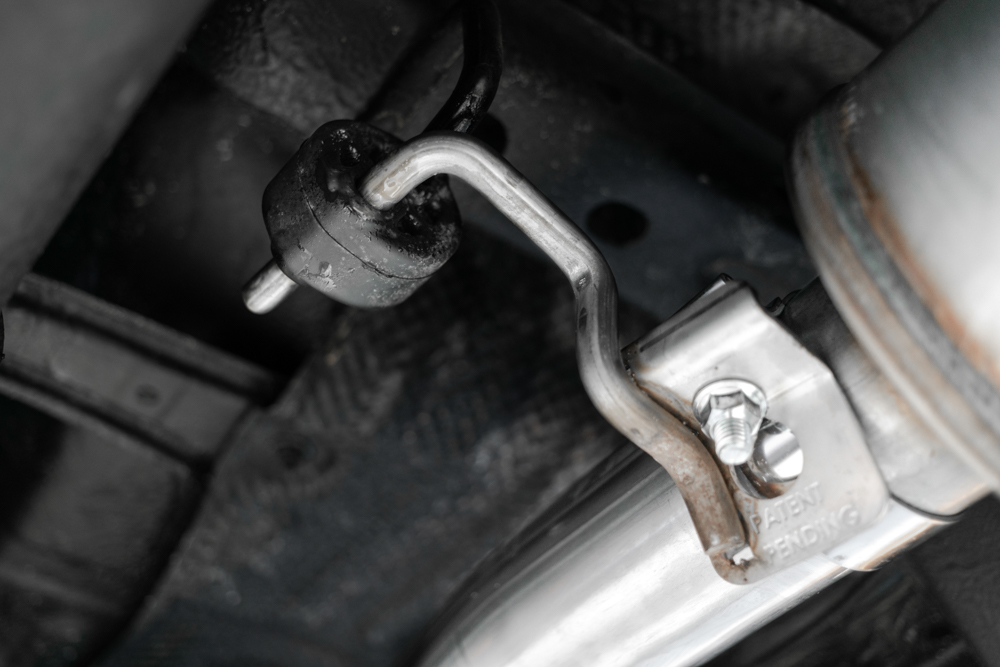 Elevate your overlanding adventure with an MBRP exhaust. Hear the biggest gains and turn heads every time you hit the gas. Introducing the MBRP Cat-Back Exhaust for the 2023 Toyota Tacoma TRD Sport 3.5L V6 — your key to unlocking the full potential of your vehicle's performance and style
Upgrade your Tacoma's exhaust system with MBRP, a name synonymous with quality and performance. Their cat-back turn-down exit exhaust system is engineered for one purpose – to deliver more power, torque, and that distinctive, aggressive exhaust note that sets your Tacoma apart from the rest, all while maximizing clearance!
Experience a noticeable increase in performance as our cat-back system increases flow, allowing your engine to breathe more freely. The MBRP Cat-Back Exhaust isn't just about performance; it's about style and sound. You'll enjoy a distinctive and aggressive exhaust note that announces your presence on and off the road without overwhelming cabin noise.
Crafted from high-quality materials, these exhaust systems are a testament to precision craftsmanship and durability. MBRP exhaust systems are designed for easy installation. You won't need a professional mechanic to get that MBRP performance. With clear instructions and included hardware, installation is a bolt-on breeze.
Built from T304/409 stainless steel, MBRP systems are built to last and come with a lifetime warranty to provide you with peace of mind. This exhaust system is specifically designed to fit the 2016-2023 Toyota Tacoma, ensuring a perfect match and easy compatibility.
Enhance your driving experience and give your Toyota Tacoma the performance edge it deserves. Upgrade to the MBRP Cat-Back Exhaust today and make your Tacoma roar with power and style.
MSRP: Starting at $254.99
Midland Radio Corp — MXT500SPVP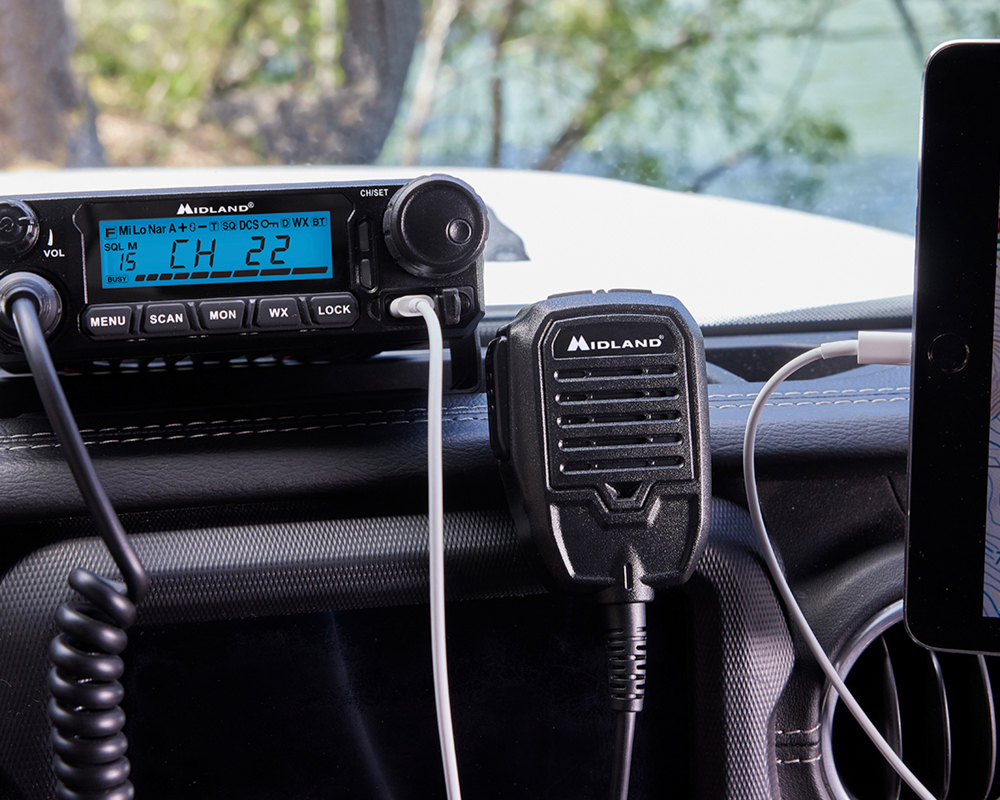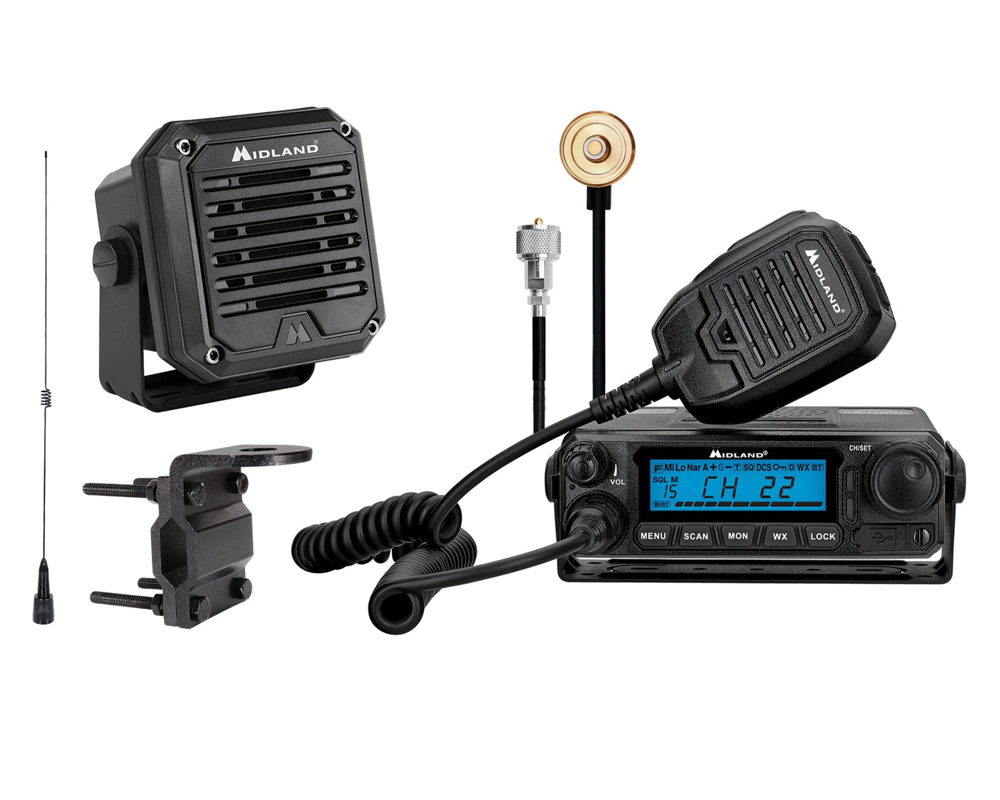 Pack a punch with reliable, clear, and powerful communication with Midland's MXT500SPVP MicroMobile® Speaker Bundle. Be it a trip along the Rubicon Trail, Black Bear Pass, Valley of the Gods, or just a weekend wheeling with friends, adventurers can rest easy knowing they have an intuitive communications set up with Midland's MXT500SPVP MicroMobile Speaker Bundle.
The bundle includes the MXT500 MicroMobile Two-Way Radio, SPK200 Amplified Speaker with AI Noise Cancellation, MXTA23 Roll Bar/Mirror Mounting Bracket, MXTA224 Low Profile Antenna Cable, and MXTA26 6 dB Gain Whip Antenna.
Midland's MXT500 boasts 50 Watts of power, the most allowed by law. This transforms communication by pushing the range further and bringing clear, crisp communication. The MXT500 is IP66 Waterproof, so it's built for adventures in the most extreme environments and conditions. Both narrow and wide band capable, users can program their MicroMobile® so it's in line with their use case. Not to mention, the MXT500 is repeater capable as well so radio range can significantly improve when programmed to a repeater and its channel. The MXT500's USB-C fast-charging port brings accessibility and power so users can keep the battery life going on other devices like cellphones, walkie talkies, and tablets. With NOAA Weather Radio, the MXT500 delivers the latest, most accurate information straight from the National Weather Service. That way, adventurers will know if severe weather is headed their way and can have the time needed to seek shelter. Compatible with all of Midland's FRS and GMRS two-way radios, including walkie talkies, the MXT500 brings ease to communication in and out of the vehicle. This is perfect when navigating an obstacle or executing a recovery on the trails.
The bundle also includes Midland's new SPK200 Amplified Speaker with AI Noise Cancellation. The SPK200 has seriously impressive sound quality. Its AI chip, constantly works to learn the user's voice to cancel out unwanted background noise to ensure unmatched communication. The SPK200's 220 Watts of power brings loud transmission so adventurers won't miss a message. This speaker's heavy-duty design and IP67 Waterproof Rating ensures the SPK200 performs in the toughest of environments. With its standard 3.5 mm audio jack, the SPK200 offers ultimate compatibility. Users can easily connect it and reach unprecedented communication quality.
The MXT500SPVP MicroMobile® Speaker Bundle also includes some of Midland's favorite accessories like the MXTA24 Low Profile Antenna Cable, MXTA23 Roll Bar/Mirror Mounting Bracket, and MXTA26 6 dB Gain Whip Antenna. This particular combination of accessories brings an easy and intuitive installation, meaning enhanced communication that much quicker. Midland's MXTA26 6 dB Gain Whip Antenna helps stretch two-way radio communication range unlike ever before by quadrupling signal output.
Midland's MXT500SPVP MicroMobile Speaker Bundle has everything adventurers, off-roaders, overlanders, and more needed for a trip they can remember.
Holiday Special: $499.99
MSRP: $639.99
RELiON — Outlaw 1072S Portable Power Station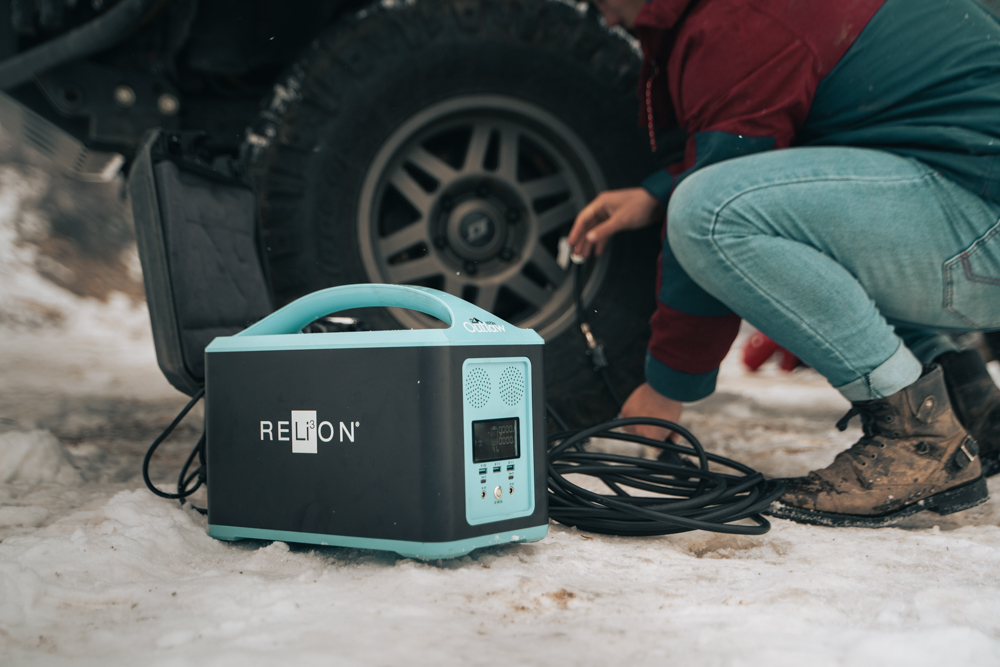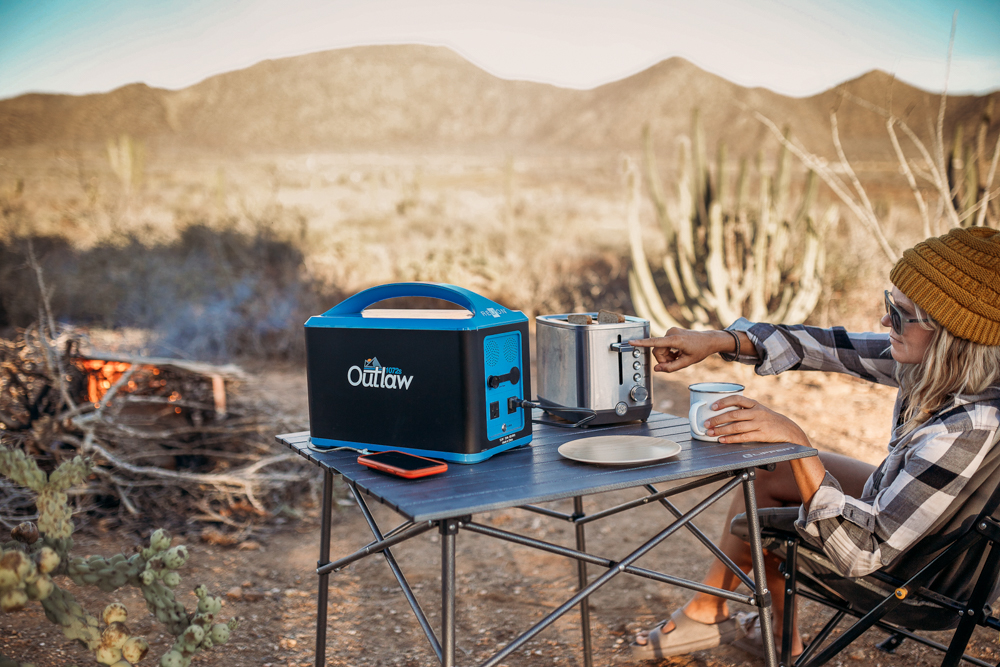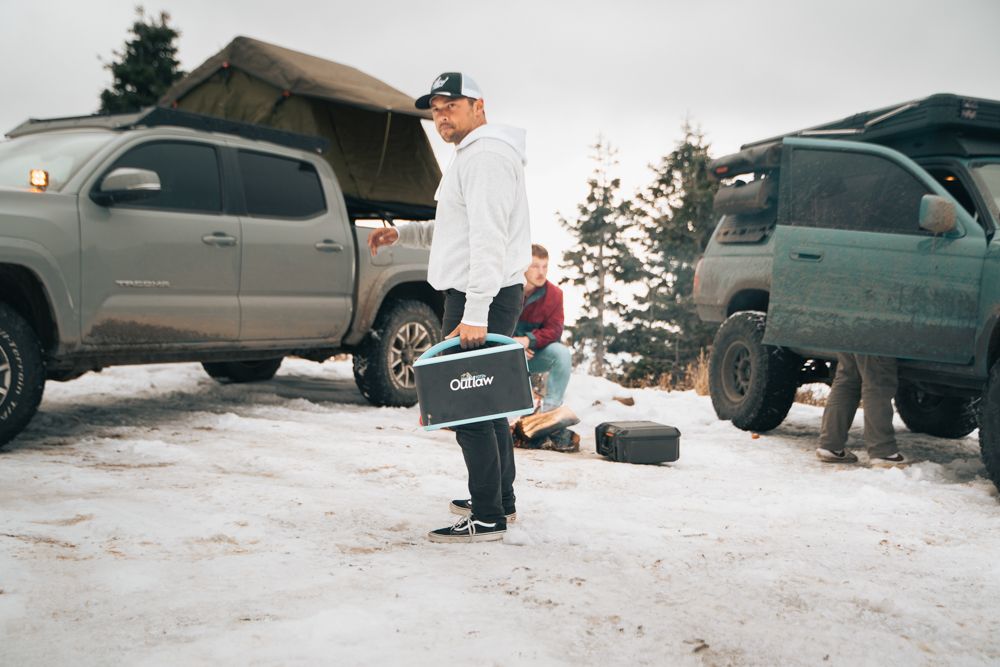 From family camping trips to off-road expeditions to remote work, the RELiON Outlaw® 1072S lithium battery portable power station keeps your gear charged so you can explore with ease. The Outlaw packs a punch with a robust battery capacity of 921.6 Watt-hour (72 Amp-hour) and a 1000-Watt pure sine wave inverter capable of 2000 Watts of peak power. Whether you need to charge personal electronics, TVs, or refrigerators, the highly compact & transportable, 32-pound Outlaw can handle it all. If you have to charge many devices simultaneously, the Outlaw also comes with a wide array of ports: two USB-A QC3.0, two USB-C, two DC 12-Volt barrel Jack, one DC 12-Volt Car Port, one DC 12-Volt EC5 Quick Port & one DC 12 Volt 4-pin Charge Receptacle.
You will never have to worry about cutting any of your trips short to recharge the Outlaw, which can be used throughout each day up to 100 percent depth of discharge without impacting battery health. When you do need to recharge, you can take advantage of the Outlaw's easy to use AC wall charger & 15-25 Volt/160-Watt max solar input charging options. The Outlaw's large LCD screen displays the battery life, watts in/out & remaining runtime, so you can always rest assured you have power where & when you need it most.
The Outlaw uses the safest lithium iron phosphate (LiFePo4) battery chemistry & does not pose any risk of thermal runaway. It is, therefore, completely safe to store & use the Outlaw in all kinds of locations – from sleeping areas to outdoor areas in full sun, allowing you to worry less & focus exclusively on your adventures. The Outlaw also uses a pure sine wave inverter to power sensitive devices as well as a sophisticated internal battery management system (BMS) for an additional layer of safety & protection.
Due in large part to its LiFePo4 battery chemistry type, the Outlaw is one of the most environmentally benign systems available on the market. Other lithium chemistries, such as NMC and LCO, are only able to offer 500-1,000 life cycles. LiFePO4 provides 3,500+, giving you a better return on your investment. With the Outlaw, you do not have to deal with fumes & excessive noise that can disrupt your environment, as you would with a fossil fuel-based generator. No oil or air filter changes, no carburetor to get gummed up, & no fuel stabilizer required.
In many situations, having a portable power station can be a lifesaver. Before you embark on your next adventure, gear up with the Outlaw 1072S portable power station.
Holiday Special: Effective November 16 through December 8, 2023, Outlaw will be 15% off through Navico's e-commerce partner Del City
MSRP: $999.95
RedOxx Mfg Inc. — Big Bull Roll-up Organizer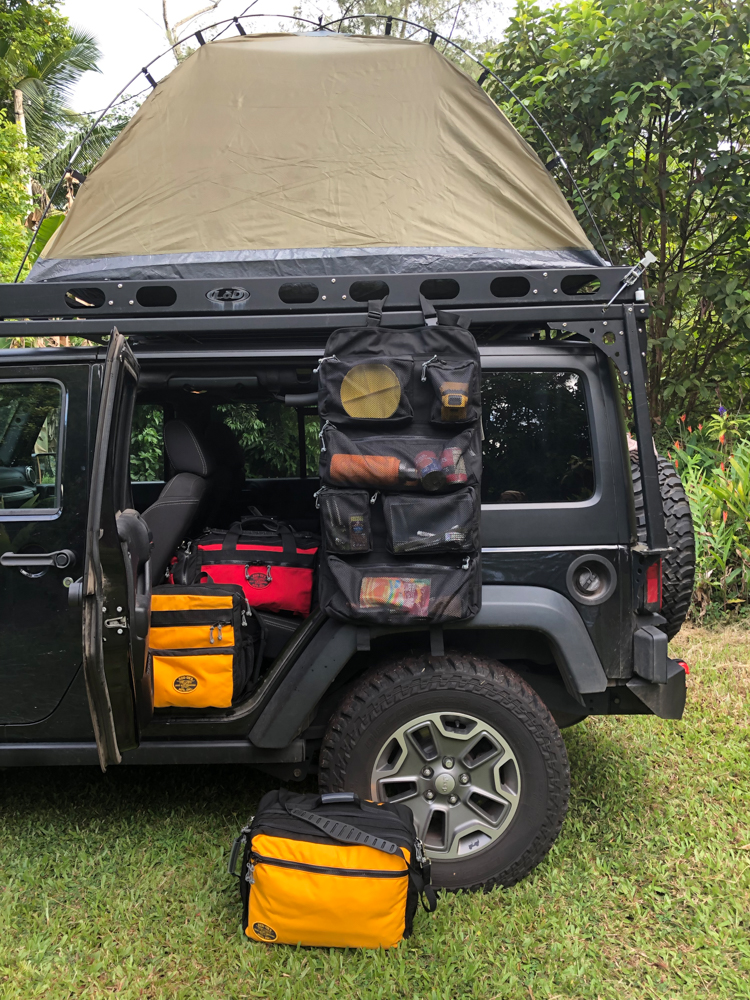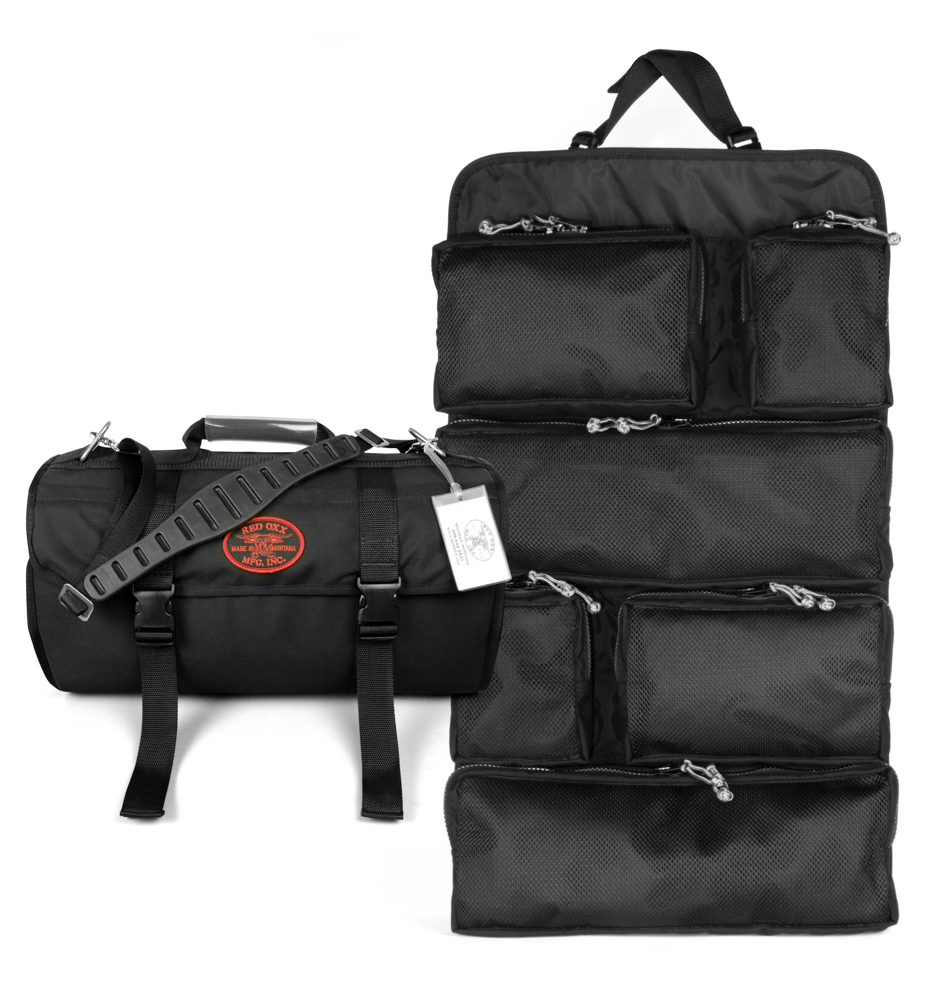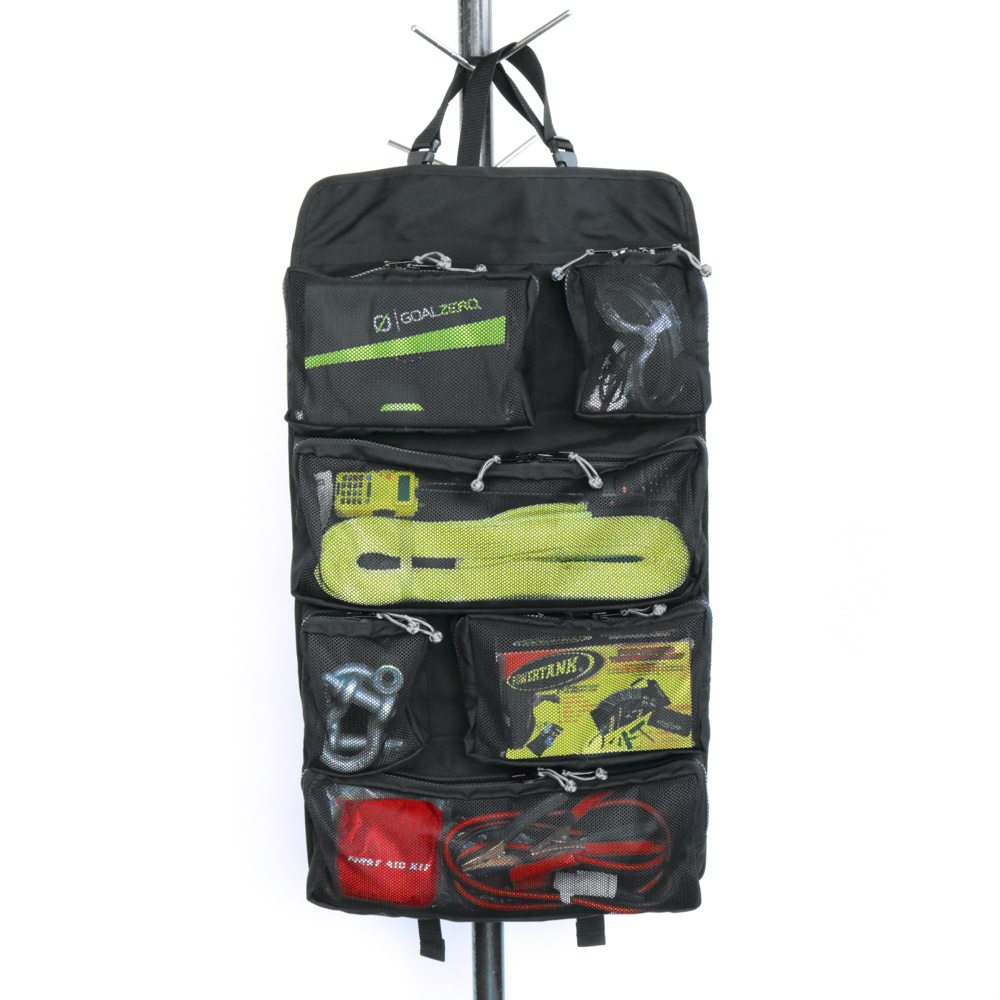 The RedOxx Big Bull Roll Up is an exceptionally strong tool roll and checkpoint-friendly organizer, designed with convenience in mind. Unroll to reveal six see-through mesh pockets, all securely housed within a rugged Ballistic Nylon exterior. Hang it up to get a clear view of your packed essentials, making it an invaluable companion for carry-on travel, overland camp kitchens, tool storage, or even keeping your auto-parts in order. This travel-ready carry-on essential is not only practical but also a breeze to navigate.
The Big Bull Roll Up weighs in at 5.25 lbs., and offers 1,491 cu. inches of capacity. The six 3-inch deep mesh pockets cover the roll's 36 inch by 20 inch field offering a ton of storage. When not in use, the Big Bull rolls up into a comparatively svelte 8 inch diameter roll. The Big Bull offers RedOxx's famous Claw shoulder strap as well as their Euro carry handle, making it easy to move around the campsite.
RedOxx is famed for the toughness of their gear and the Big Bull is no exception. The outer fabric is 1050 wt. urethane-coated ballistic nylon, pocket sides are made of 1000 wt. Cordura nylon, and zippers are #10 YKK Vislon. The roll is backed by their "No Bull" lifetime warranty.
MSRP: $450.00
REDARC — BCDC In-Vehicle Battery Charger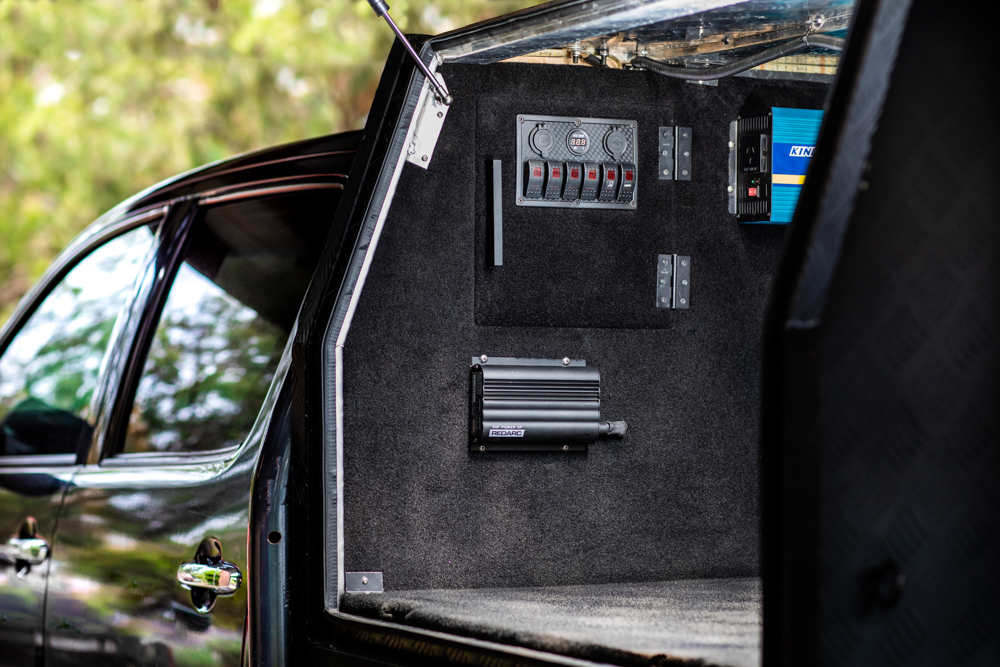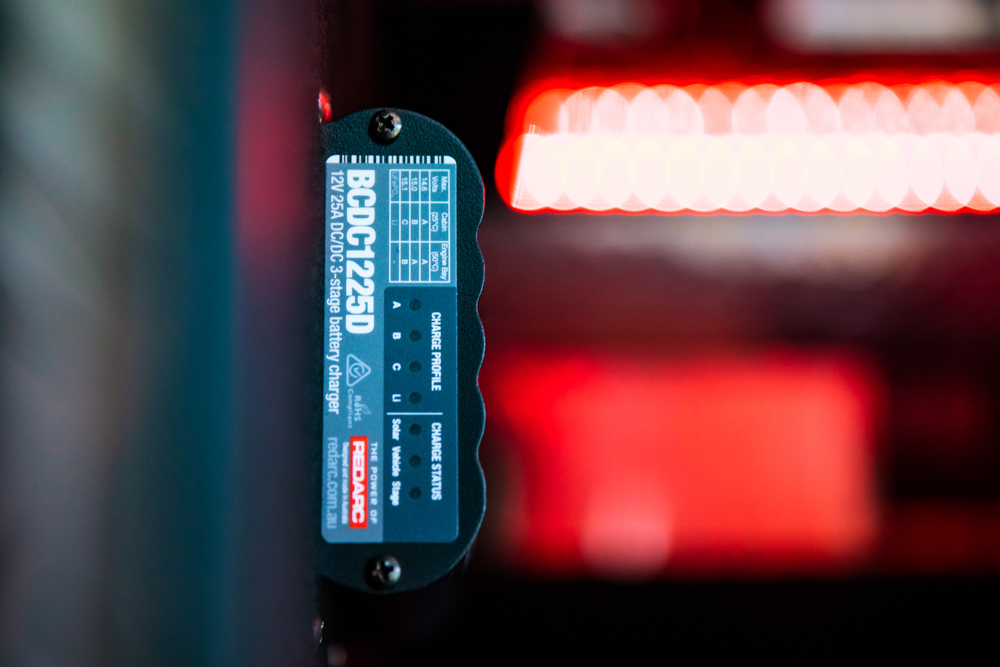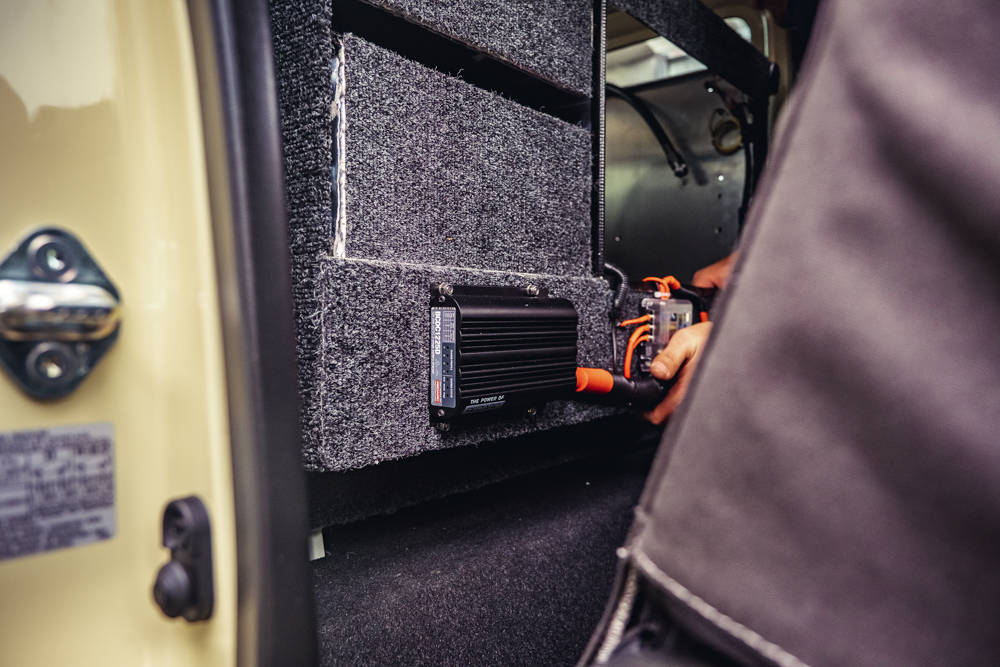 REDARC offers an advanced line of DC to DC battery chargers, catering to a diverse range of applications and battery types. No matter your battery type, whether it's in your vehicle's engine bay, cabin, trailer, or RV, REDARC has the ideal charging solution for your secondary battery.
These compact BCDC chargers are not just versatile but also designed to safeguard your start battery against excessive discharging in multi-battery systems. They are equally well-suited for both commercial and recreational applications, making them a reliable choice for various power needs.
REDARC takes pride in its Australian roots, and the BCDC chargers are no exception. Designed and made in Australia, these chargers are rigorously tested in some of the world's harshest conditions. Rugged, lightweight, and durable, the BCDC chargers are fully potted, with all electronic components coated in a silicone gel to protect them from environmental factors such as dust, moisture, and vibration, ensuring long-lasting performance.
One of the standout features of the BCDC chargers is their smart charging technology. These chargers intelligently manage the charging process, ensuring that your batteries receive the appropriate amount of power without ever overloading, thereby extending the life of your batteries.
The BCDC chargers make solar charging easy. The Green Power Priority algorithm ensures that the chargers always prioritize solar power, seamlessly supplementing it with vehicle power when needed. Plus, with an in-built Maximum Power Point Tracking solar regulator, you're guaranteed to get the most out of your solar setup, maximizing your energy efficiency.
The BCDC offers seamless integration with various battery chemistries, making them perfect for charging AGM, Gel, Standard Lead Acid, Calcium, and LiFePO4 batteries. Regardless of your secondary battery type, BCDC keeps you charged and ready to power all your devices at camp, offering the versatility needed for diverse energy needs.
Additionally, the BCDC features a battery isolator, ensuring that your start battery is automatically disconnected from the secondary system when the vehicle is off. This feature not only keeps your vehicle powered but also ready to go at a moment's notice, enhancing the reliability of your power supply.
For clear communication of the charge process and fault detection, the BCDC chargers come with inbuilt LED indications. These indicators make it easy for you to monitor the charging status and detect any issues, ensuring that your power setup operates smoothly and efficiently.
With REDARC's BCDC chargers, you can count on a versatile, intelligent, and reliable solution to meet your secondary battery charging needs, making your power management worry-free and efficient.
MSRP: $377- $551
RiGd Supply — RambleSwing Swing Out Hitch Rack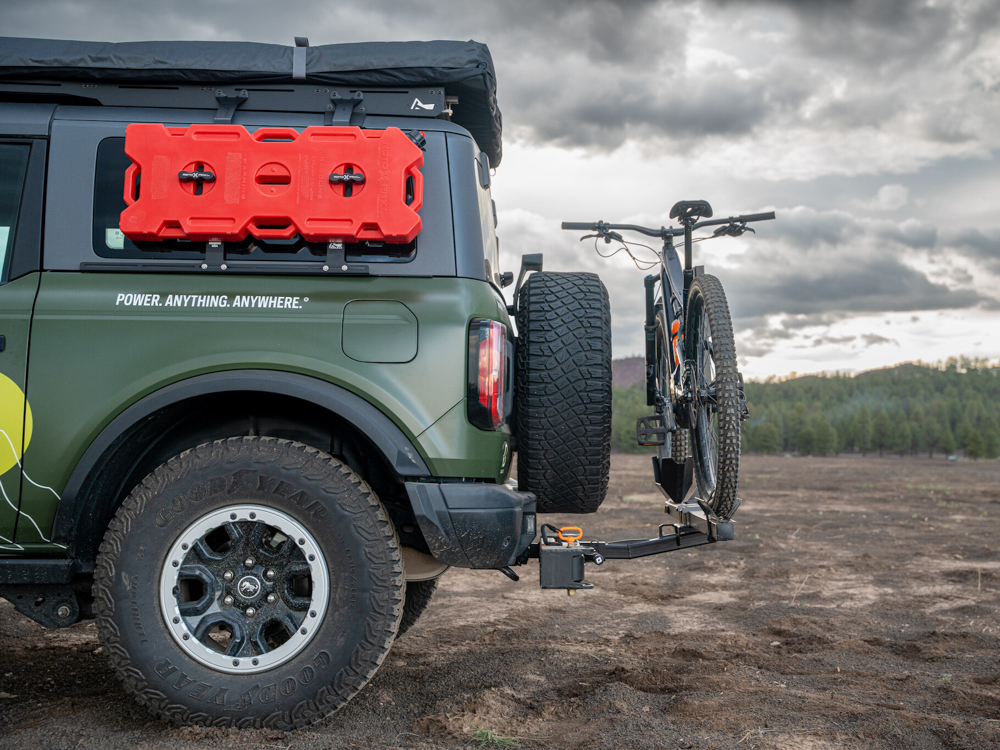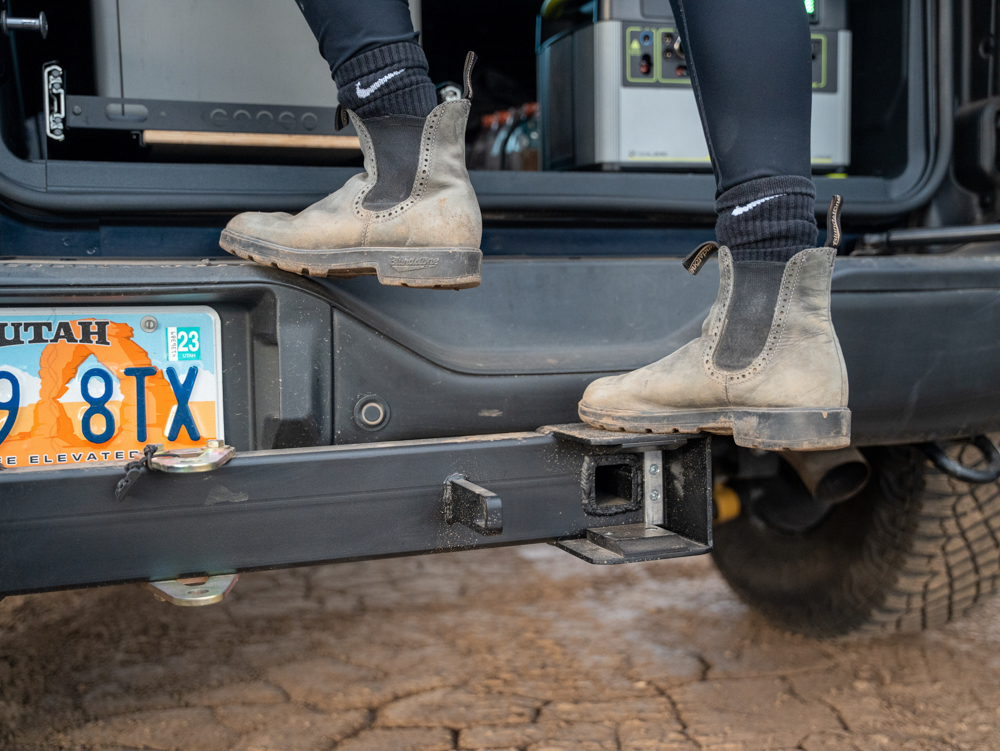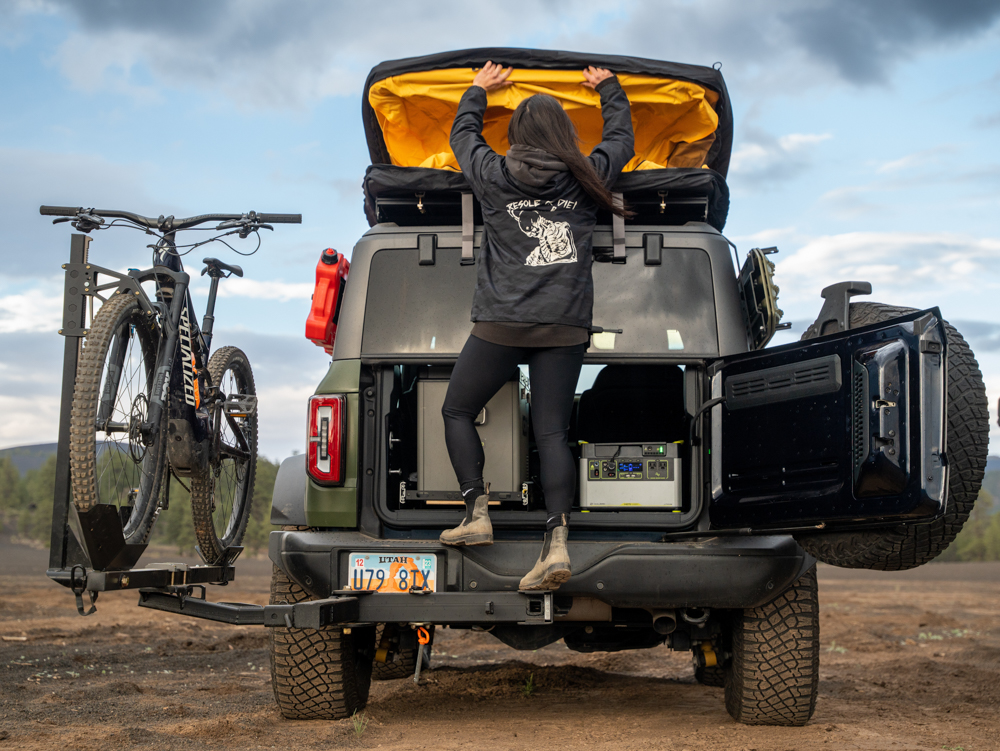 The RambleSwing adds the utility of a swing-away hitch to your bike rack of choice. The RambleSwing is designed to be the ideal solution for Jeep Wrangler and Ford Bronco, where the spare tire is often located on the rear door. RambleSwing also works great on trucks, vans, SUVs, and just about anything else with a 2" hitch.
RambleSwing features a 300 lb load rating to carry even the heaviest e-bikes or meet the demands of vertical bike racks carrying 6+ bikes. RambleSwing's in-line-design creates the stiffest possible connection of the two arms, sandwiched by a set of Delrin glide plates to ensure easy closure even when loaded with 300 pounds.
FlipFlop technology allows for swinging open to the left (driver side) or right (passenger side) simply by installing it into the hitch in your preferred direction.
RambleSwing features the same proven wobble-free wedge system as RiGd's UltraSwing to eliminate all movement in the vehicle's hitch.
Their patented bike grip-handled 500-pound compression latch is the new industry standard. RambleSwing features an integrated step on both sides for easy access to the roof of your truck, van, or SUV. The integrated step utilizes a super-durable Jessup grip tape originally developed for use on the decks of battleships to ensure maximum grip and a very long life lived in the elements.
RambleSwing is proudly made in the USA and backed by the Ramble for Life Warranty.
MSRP: $799
Rugged Radios — G1 GMRS Mobile Radio Kit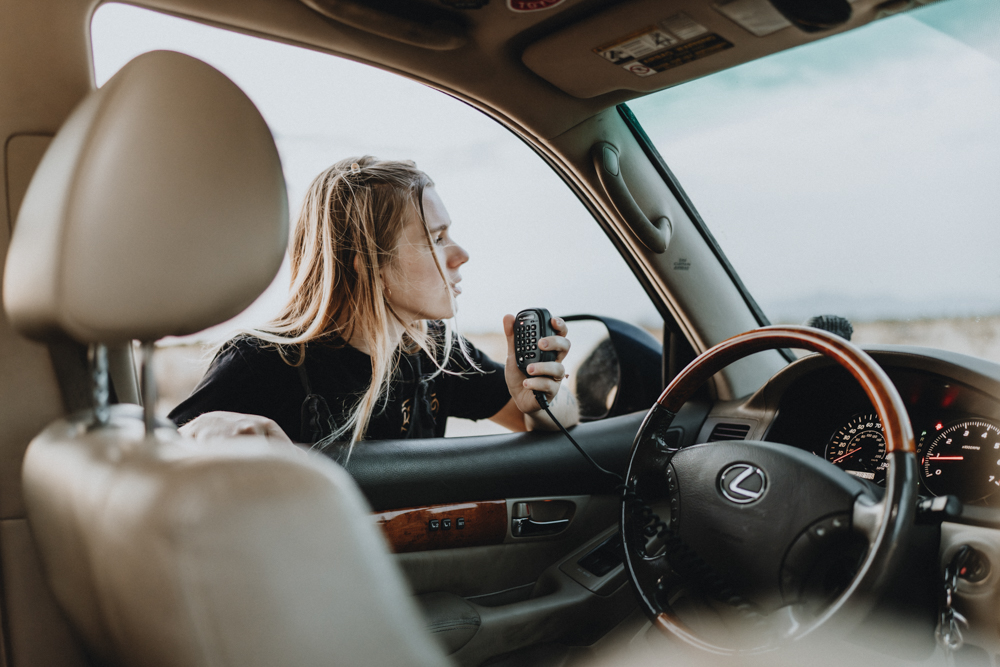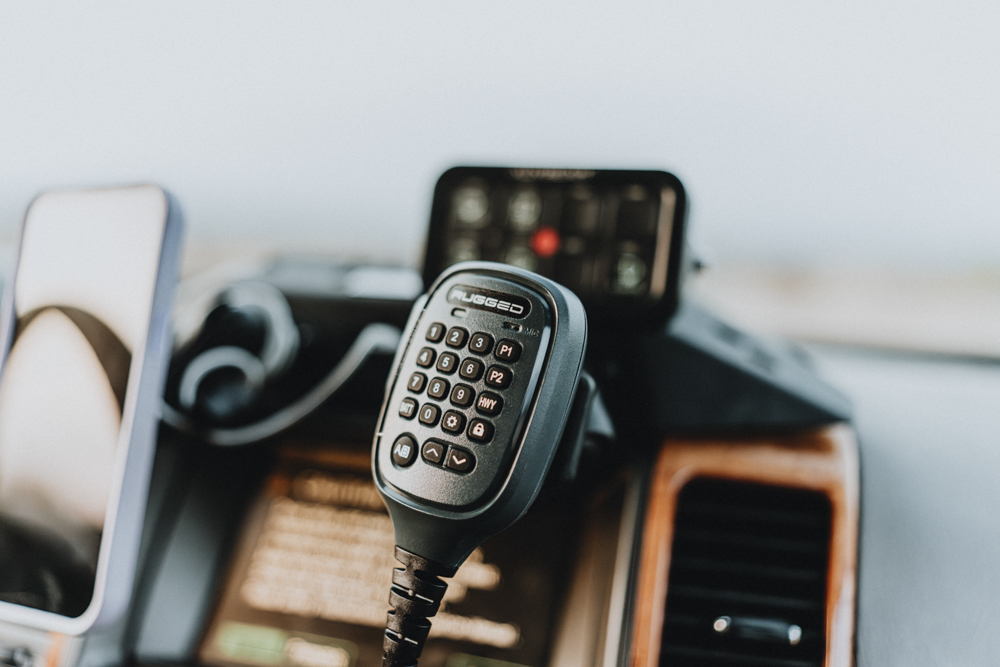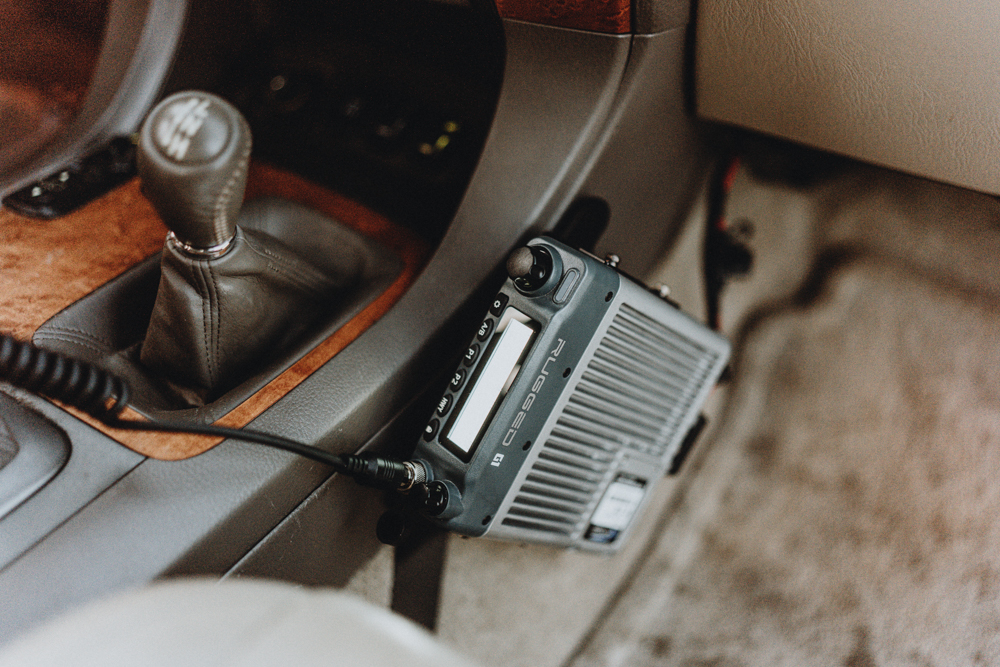 Built from the same platform as the Rugged Radios M1 Race Series Radio! The Rugged G1 uses the same all-aluminum chassis, powerful Mitsubishi Transmit amplifier, and clear-hear Superheterodyne receiver as the race-proven, M1 Race Series Mobile Radio. Watts are important – but they aren't everything. Inexpensive transmit power amplifiers suffer voltage drop-off immediately after pressing the push-to-talk and are prone to failure. The high-grade Mitsubishi transmitter in the G1 outputs a stable 41.4 Watts for the duration of your transmission. Dual Active Voice Enhancement! Experience crystal-clear audio with our cutting-edge, noise-canceling technology that isolates the voice while eliminating distracting background noise.
Designed from the ground up in Arroyo Grande California, the G1 is IP67 waterproof, and its all-aluminum chassis protects vital circuits from radio frequency Interference (RFI), improving performance and reducing noise. The large, clear, easy-to-read display provides quick access to programmable controls and an intuitive user interface. The included Accessory Hub provides convenient remote access to the programming cable connection and a 3.5 mm external speaker output.
Ready to expand with the Rugged Ready port allows you to connect an almost unlimited amount of Rugged accessories. From intercoms to headsets and much more. Rugged accessories have you covered. From the trails of Moab to the deserts of the Baja Peninsula, the Rugged G1 is ready to Go Further. The Radio Kit includes G1 GMRS Radio, Coax antenna cable, and GMRS tuned antenna.
Holiday Special: $393 ($100 off) valid 11/20-11/28 & 12/11-12/22
MSRP: $493.00
Rugged Road — 65 Cooler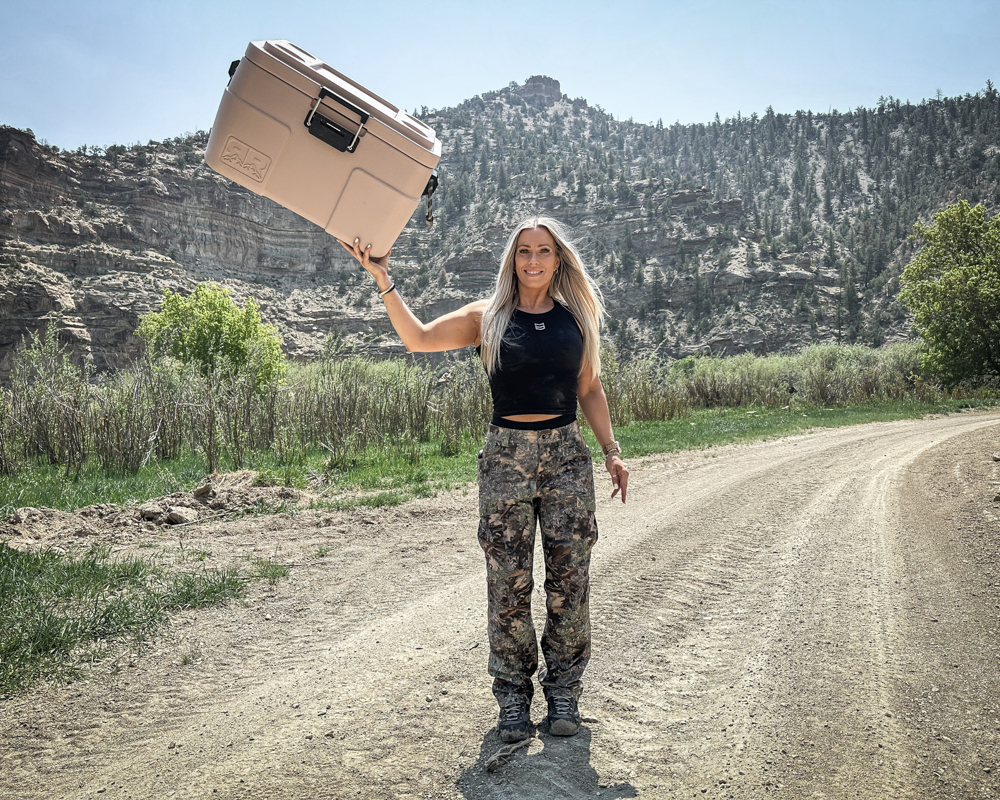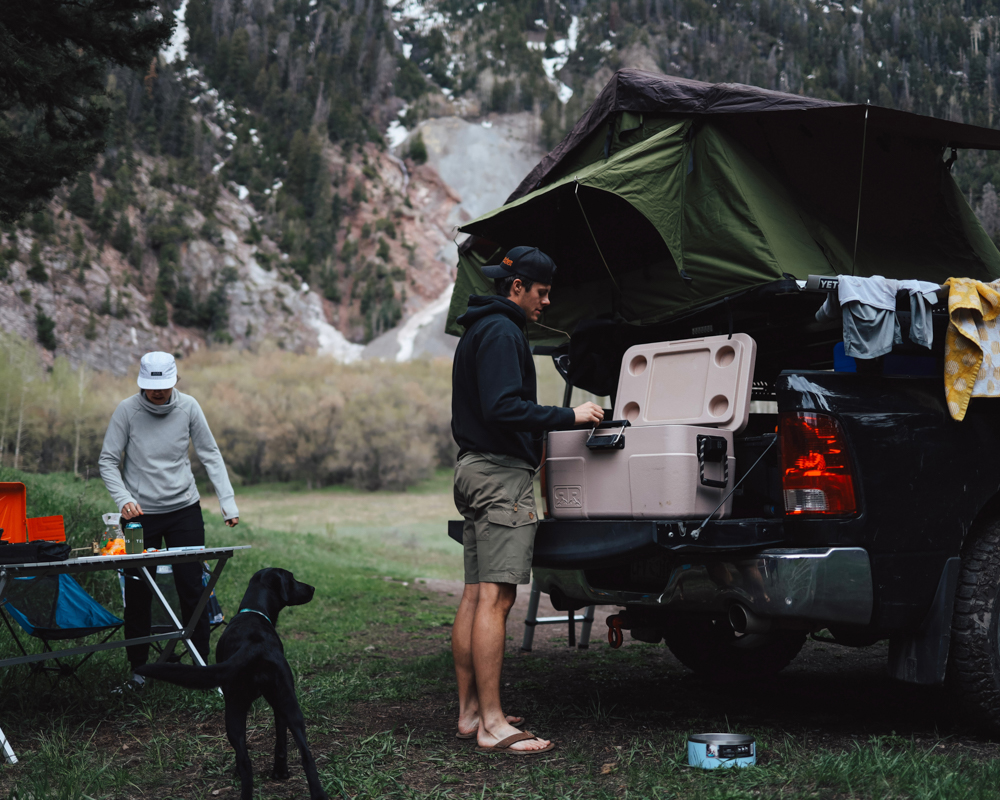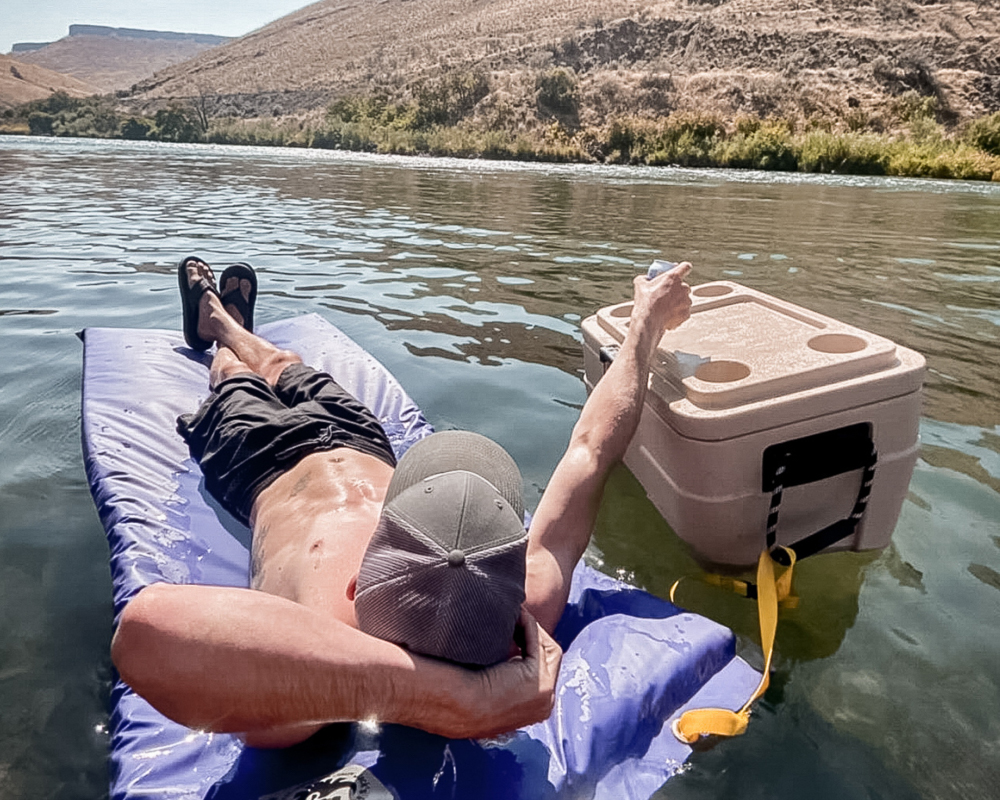 Coming in at less than half the weight of the competition, the Rugged Road 65 is unlike anything else on the market. In addition to its lightweight build, this cooler holds ice for days on end, floats upright (even when fully loaded), AND has a lifetime warranty! This truly is the one cooler that does it all.

So, how has Rugged Road managed to create an ultralight cooler that does not sacrifice quality or ice retention? The secret is in the Rigorite coating. Rigorite is an innovative proprietary spray that was originally developed for many military applications, including bomb-proofing the walls of government buildings and Humvees. It is strong enough to support the weight of an entire Jeep and tough enough to survive a drop off a mountainside.

Rugged Road's patented construction process is unique to their products, so you won't find anything else quite like a Rugged Road 65. Their ultralight coolers are currently available in 3 sizes and 4 colors, with plans for many more sizes (and other innovative products) in the pipeline.

Rugged Road is a small but rapidly growing company and is just getting started. Help them make waves in the industry and take a chance on their ultralight coolers!
Enjoy 15% off November 17 through November 28, 2023.
MSRP: $349.99
Solo Stove — Yukon Backyard Bundle 1.0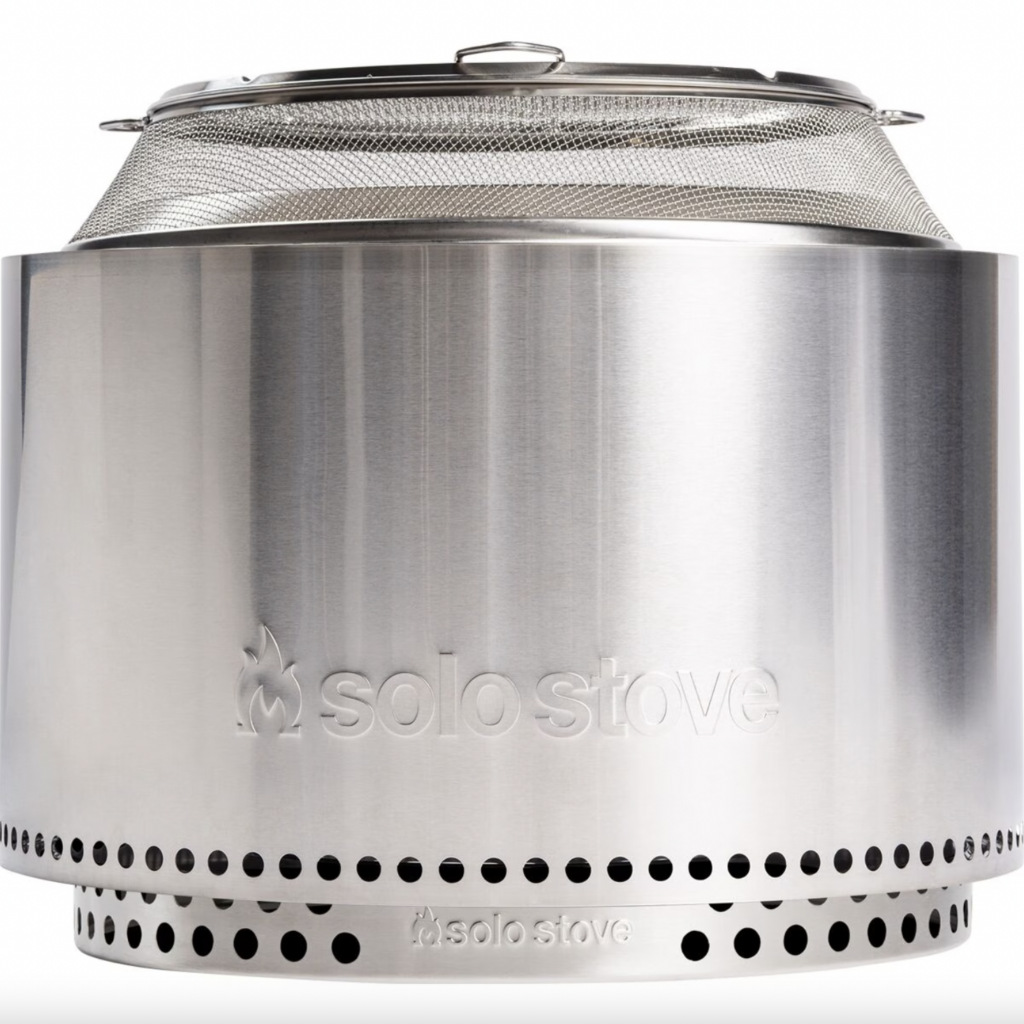 Spending hours around the fire with our friends and family is one of the most relaxing outdoor activities, and with the Solo Stove Yukon Backyard Bundle 1.0, we can hang out and roast marshmallows without smoke flying around us. This unique fire pit controls the wood-burning fire with 360° Signature Airflow Technology, creating optimal airflow and a secondary burn to eliminate smoke and create ash. The Yukon can be placed anywhere in your yard or campsite thanks to the included Yukon stand, while the Yukon shield and shelter keep loose ash from escaping and the Yukon protected from the weather.
MSRP: $725.99
weBoost — Drive Reach Overland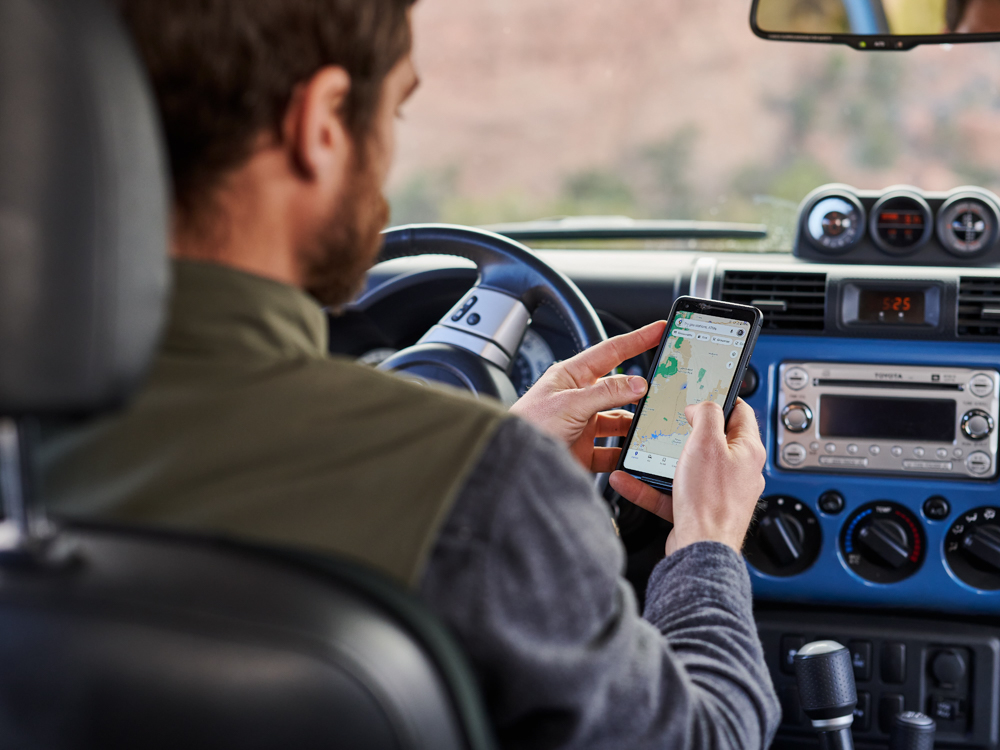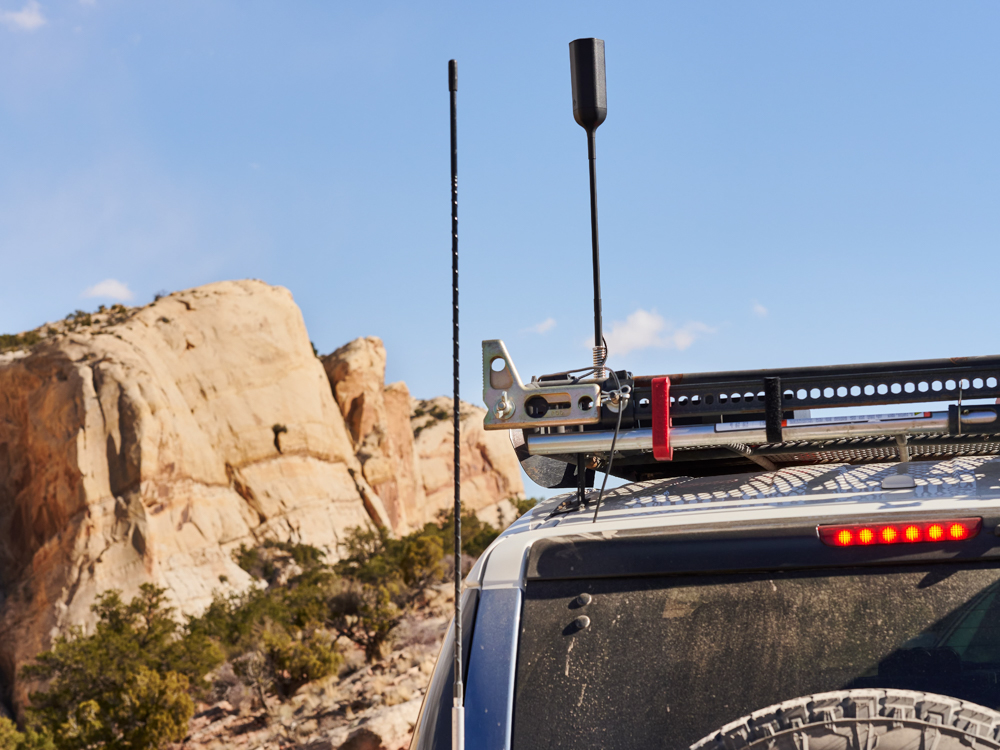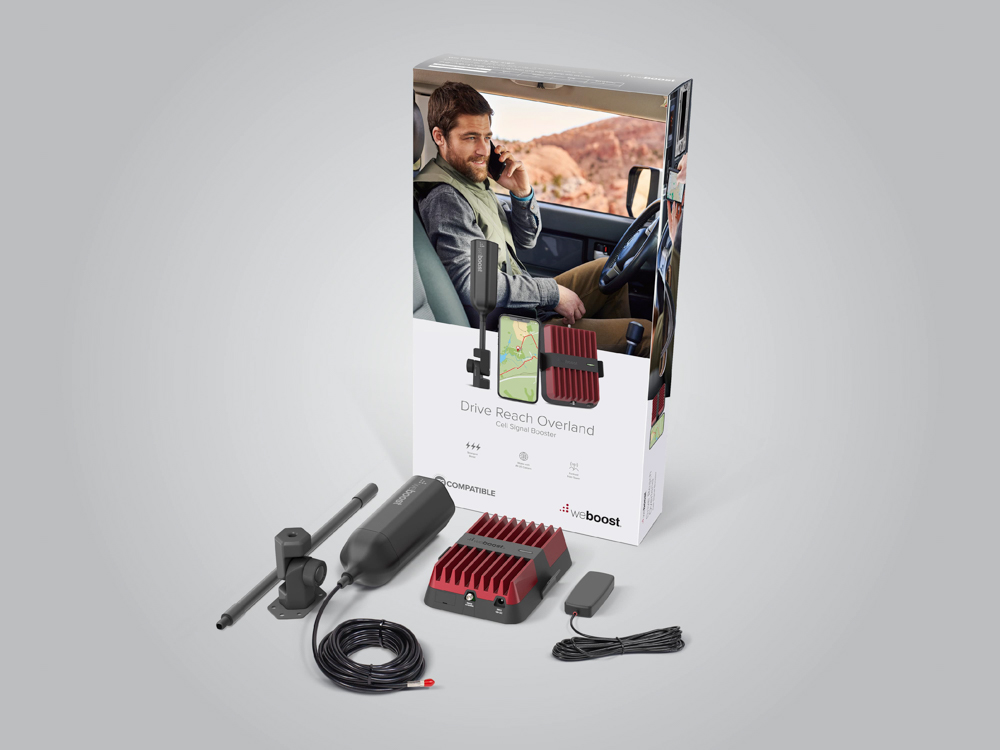 The weBoost Drive Reach Overland is the world's first cell signal booster made for overlanders, by overlanders. Much more than your average cell signal booster, it's a game-changer on the trail that keeps you connected in the most remote areas. By maximizing cell signal with the maximum power allowed by the FCC, Drive Reach Overland lets you call, text, navigate, even post photos, and stream data in more places than ever.
With your lifestyle in mind, Drive Reach Overland is the ultimate overlanding companion, featuring an adjustable outside antenna that easily folds down for storage and protection. It also comes with a versatile antenna bracket that attaches to your vehicle using a T-slot, pole, or fixed mount.
Whether you're wayfaring in the woods or rock crawling in the Rockies, your cell signal gets a powerful boost for extended connectivity that could save your bacon in an emergency. And because it supports multiple devices on every U.S. network, your whole crew reaps the benefits, regardless of carrier.
Drive Reach Overland is the perfect mod for your mighty rig. At first glance, it's clear that weBoost spared nothing on quality materials and design. It's rugged, attractive, and ready for anything nature can dish out – just like you. Owning one will make you the envy of the trail with more freedom than ever.
And speaking of freedom, Drive Reach Overland requires no subscription – so it won't tie you down with recurring bills. Its 30-day money-back guarantee, 2-year warranty, U.S. assembly, and U.S. support will free you from quality concerns.
Everything you need to install Drive Reach Overland is in the box, including the folding antenna mount, inside and outside antennas, booster unit, 13-inch mast extension, cable, and power supply. Installation is plug-and-play, and an optional hardwire kit is available.
Drive Reach Overland from weBoost is indispensable for any serious overland setup. Conquer new terrain with the peace of mind only connectivity can bring. Your rig deserves the best. Give it the gift it really wants.
MSRP: $549.99
Wrappon USA — PF-1 Toilet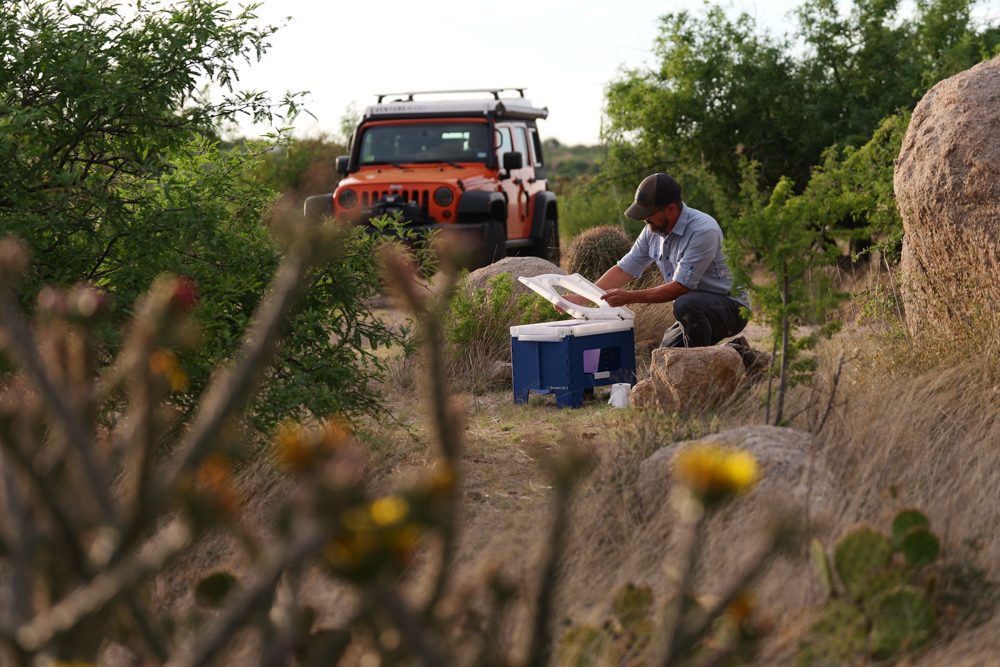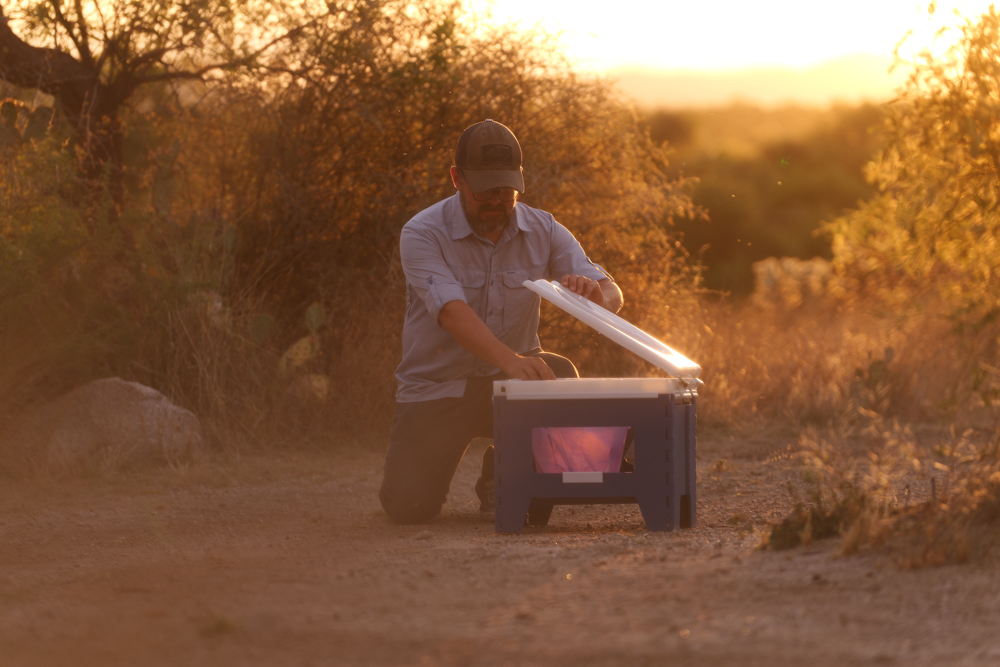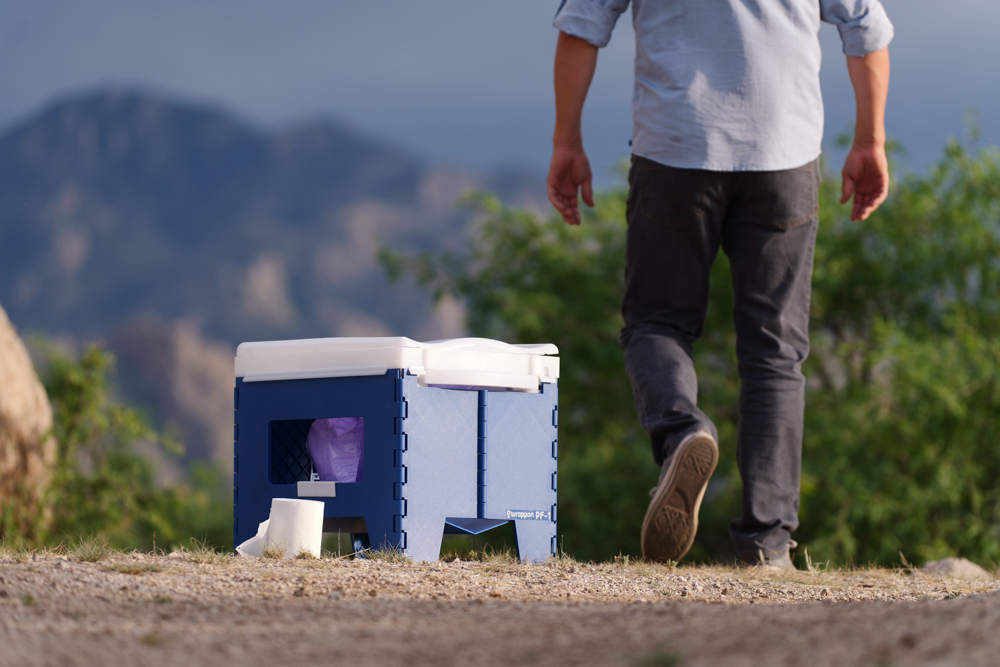 Wrappon's PF-1 space-saving toilet is designed for adventurers looking for the perfect toilet solution without sacrificing vital space in any vehicle or trailer. Simple to set up, The Wrappon PF-1 uses a single-use waste bag with the same triple-layer technology found in the Wrappon Trekker waste bag that is hermetically sealed by manually lifting the flush lever found in the front of the toilet. After the Pf-1 chimes to let you know your waste bag is hermetically sealed, your waste bag is safe to discard in any waste bin along your journey. Adding Wrappon's supplied Powder Coagulant to the waste bag, made of super-absorbent resin that quickly solidifies liquids, provides an extra safeguard for keeping waste contained. The Coagulating Powder contains a deodorizing agent to work in conjunction with the Wrappon waste bag to ensure that no odor escapes the sealed waste bag.
The PF-1 has the same power options found in the Wrappon Trekker. Both offer a 12-volt power supply and a rechargeable portable power pack option.
MSRP: $595