The Howard Family has been attending Overland Expo West since the beginning, but their overland travels began long before the inception of this event series. Grace Howard began overlanding as a three-month-old baby, camping out of her parents' Range Rover Classic. Grace's Mom, Kelly, began her travels as a backpacker but currently enjoys traveling with her Sprinter Van or her 1992 Range Rover. The highlights of the Howard family's travels include a Pan-American Highway journey from Alaska to Guatemala and regular trips around the west and mid-west of the United States.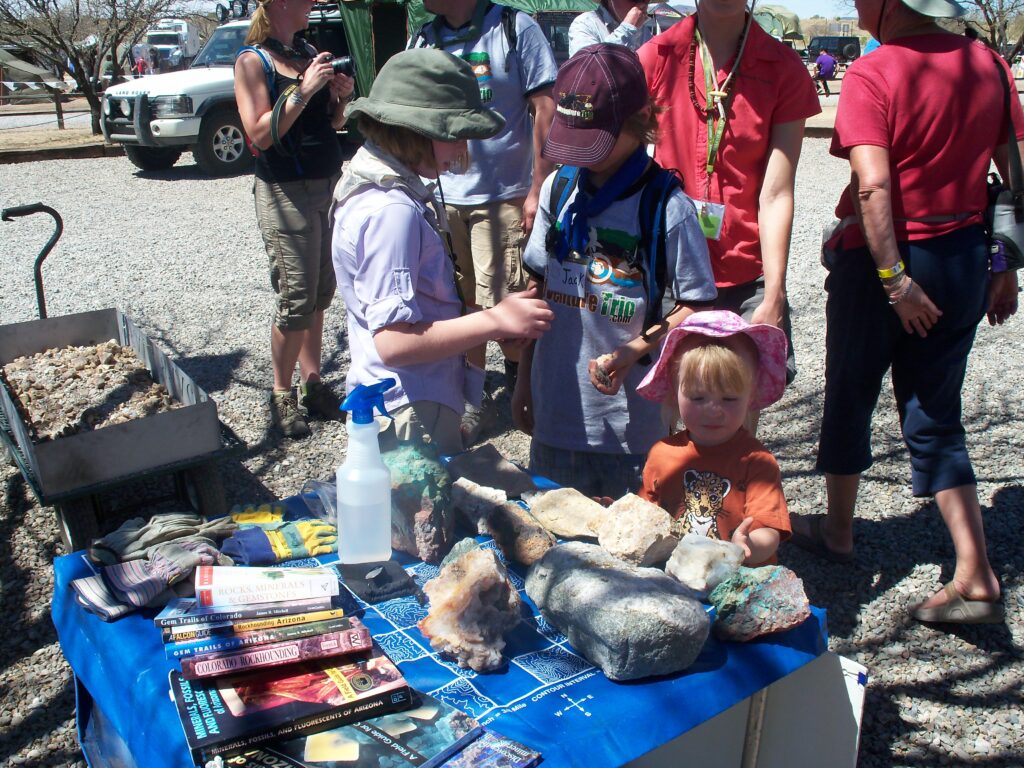 Given their penchant for taking well-loved and well-traveled vehicles to remote locations, Grace and Kelly have honed their self-reliance skills and abilities and are able to not only maintain but also troubleshoot mechanicals on their own vehicles. Throughout the many years and miles, this mother-daughter duo has changed engines, transmissions, a transfer case, suspensions, brakes, and all the fluids, hoses, and belts on their various vehicles. They will be joining us at Overland Expo WEST to share their hard-earned knowledge and teach fellow females the art of automotive maintenance. Join them on Friday morning at 11 am in Classroom 2 for "What Are They Talking About: Automotive Terminology for Women." This class will serve as a primer for their 2-hour demo in the Hands-on Pavilion on Saturday at 1:00 pm titled: "Ladies, Start Your Engines!" (literally!). During the automotive "Maintenance for Women" demo, Grace and Kelly will share tips and tricks they have learned to "use finesse and brainpower instead of brute force" to get the job done.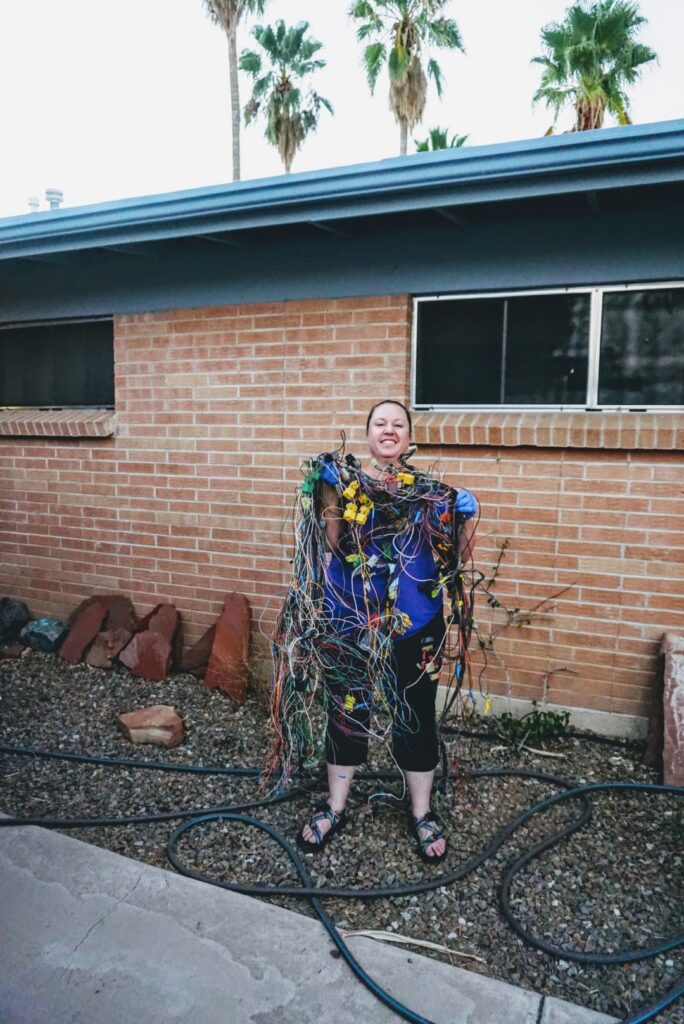 To learn more about Grace and Kelly, please check out the interview we did with them below. And for the record, teaching at Overland Expo is a family affair for the Howards: (Dad) James often teaches "Astronomy for Overlanders" but is taking a break from that to give a presentation about "Overlanding with a Decades-Old Vehicle" this year. Grace will also be sharing what she's learned at NAU and teaching "Geology for Overlanders" in the Showcase & DIY Bivvy.
Overland Expo: Tell us about your rigs.
Kelly: After 25 years of driving three different Range Rover Classics, I upgraded to a 2023 Defender that is under warranty, and I can take it someplace besides my driveway to get fixed. I also have a 2004 Dodge Sprinter, which makes camping super easy.
Grace: 1995 Land Rover Discovery, named Ratel.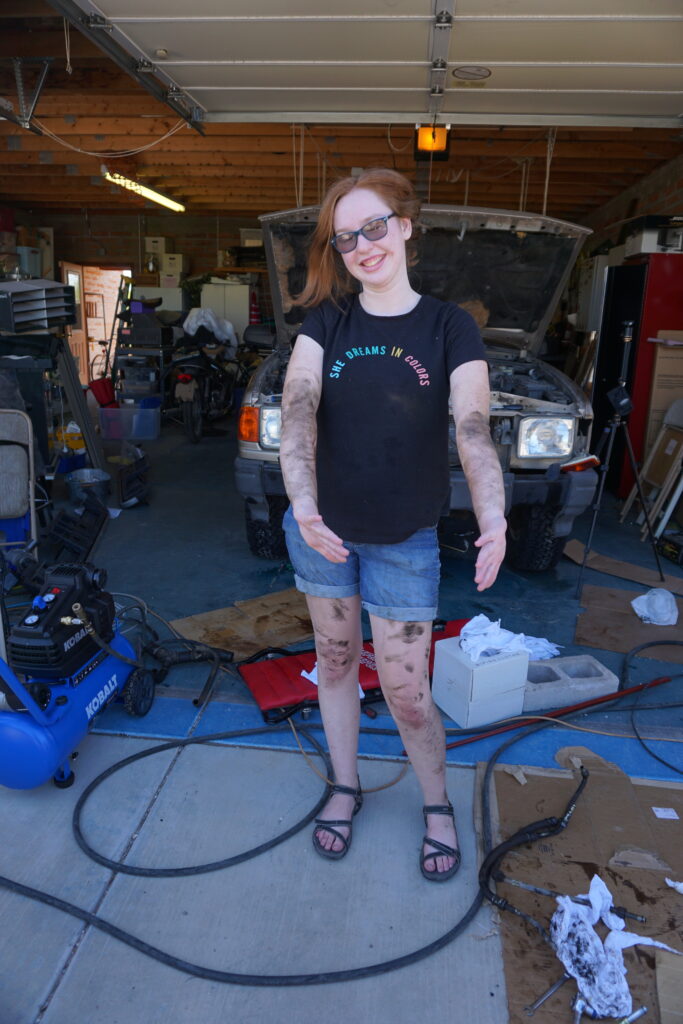 Overland Expo: What is your all-time favorite campsite?
Kelly: This is a tough question. I have two, and both are remote, primitive sites. The first is camping on the rim just outside of the Maze District of Canyonlands National Park. We were overlooking The Maze. It was spectacular. The second is remote beach camping in Baja.
Grace: One of my favorite spots is Toad River Campground on the Alaskan Highway in British Columbia. We were able to sit right on a beaver pond and watch the beavers work and moose feed, and there were lots of different birds.
Overland Expo: What's your go-to overlanding meal?
Kelly & Grace: Breakfast Burritos or Charcuterie board (minus the board).
Overland Expo: What is your best silver-lining story?
Kelly: I have two: Our first night in Mexico, we tried three or four places to camp, and they were all closed. So, we pulled into a hotel, which reportedly let people camp. The whole hotel had been rented out by the Mexican Army. We were frantic for a place to camp. They saw that and let us camp on the Army's soccer field for 100 pesos. We had our own armed guard. The silver lining was the Army didn't speak English, and we knew very little Spanish, but we gave tours of our 1992 Range Rover and got tours of many of the military vehicles, plus we learned they were just kids. So, from then on, we would smile and wave at all checkpoints, thinking of our friends we camped with. It was great because they all smiled and waved back.
My second silver lining story was driving to Alaska with Grace, and it was our first trip without her dad. She was 16 and helped with the driving but not much else. I was getting very tired of making all the decisions and trying to figure everything out. After our first night in Alaska, I was super frustrated and told her I needed a partner, not a child. We had a big fight, tears, yelling, and such. The next day I woke up to Grace in the driver's seat with a plan for the day. She has been an amazing travel partner ever since.
Grace: My mom's second is also my silver lining story.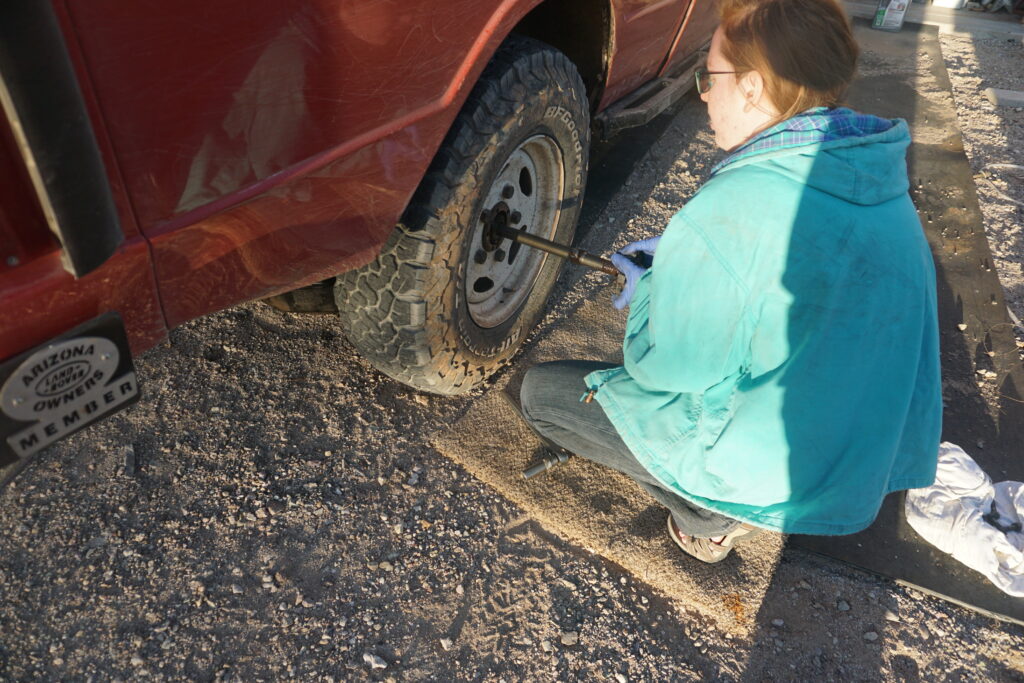 Overland Expo: What is an area of overland travel that you think you have nailed?
Kelly: Packing. I can pack almost any car with all the things we need without a lot of thought.
Grace: Research. Once a location is picked, I research it like crazy. I find out all about the flora, fauna, culture, and geology. I am really good at finding hidden gems, even in the most mundane places.
Overland Expo: And what is an area of overland travel that you feel you could use some improvement in?
Kelly: Language – I study, but I struggle with pronunciation. It is a constant struggle. I have learned that if I at least try, people appreciate it and forgive my terrible pronunciation.
Grace: Driving skills – I am 22, so I know I have lots of room for improvement. I go out with people all the time who have been driving longer than I have been alive.
You can follow along on the Howard ladies' adventures at @roverdivagrace, @roverdivakelly, and on YouTube.