Mosko Moto was founded in 2013 and combines decades of design and manufacturing experience, with first-hand experience riding dual sport bikes through some of the remotest corners of the globe. Mosko only sells direct to rider, thereby eliminating a costly distribution step and enabling them to use premium materials without making the product too expensive.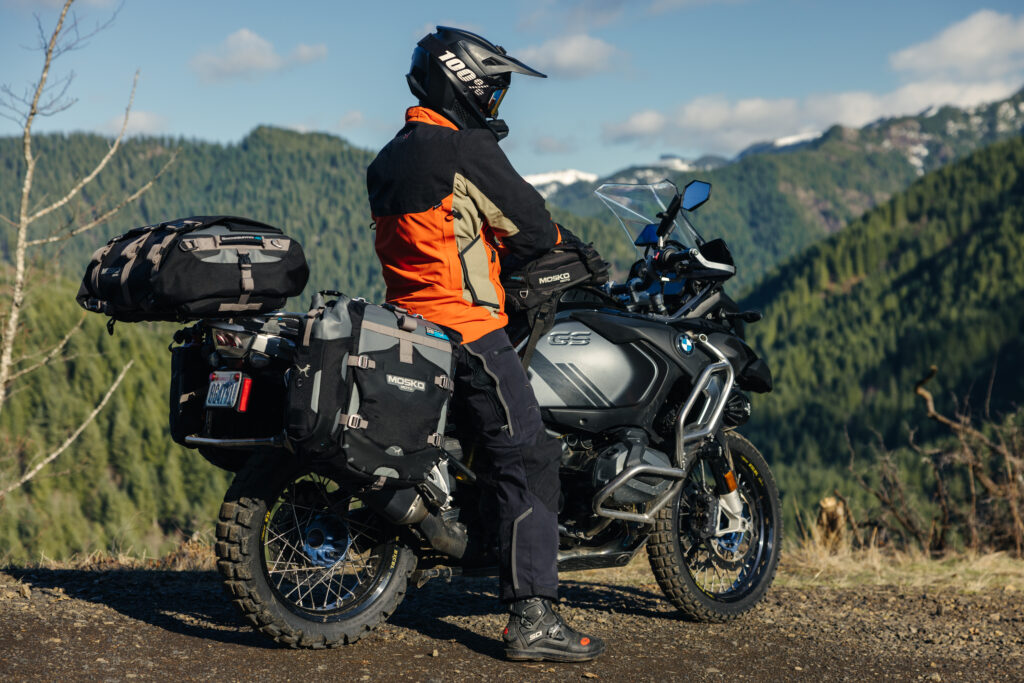 Backcountry 35L Pannier Kit & Aux Pox
The Backcountry Pannier is Mosko's flagship product, designed for long-distance adventure touring, hardcore enduro-style riding, and camping off the bike. With bomb-proof construction and heavy-duty materials, these bags can really take a beating and are perfect for extended adventures in the remote backcountry.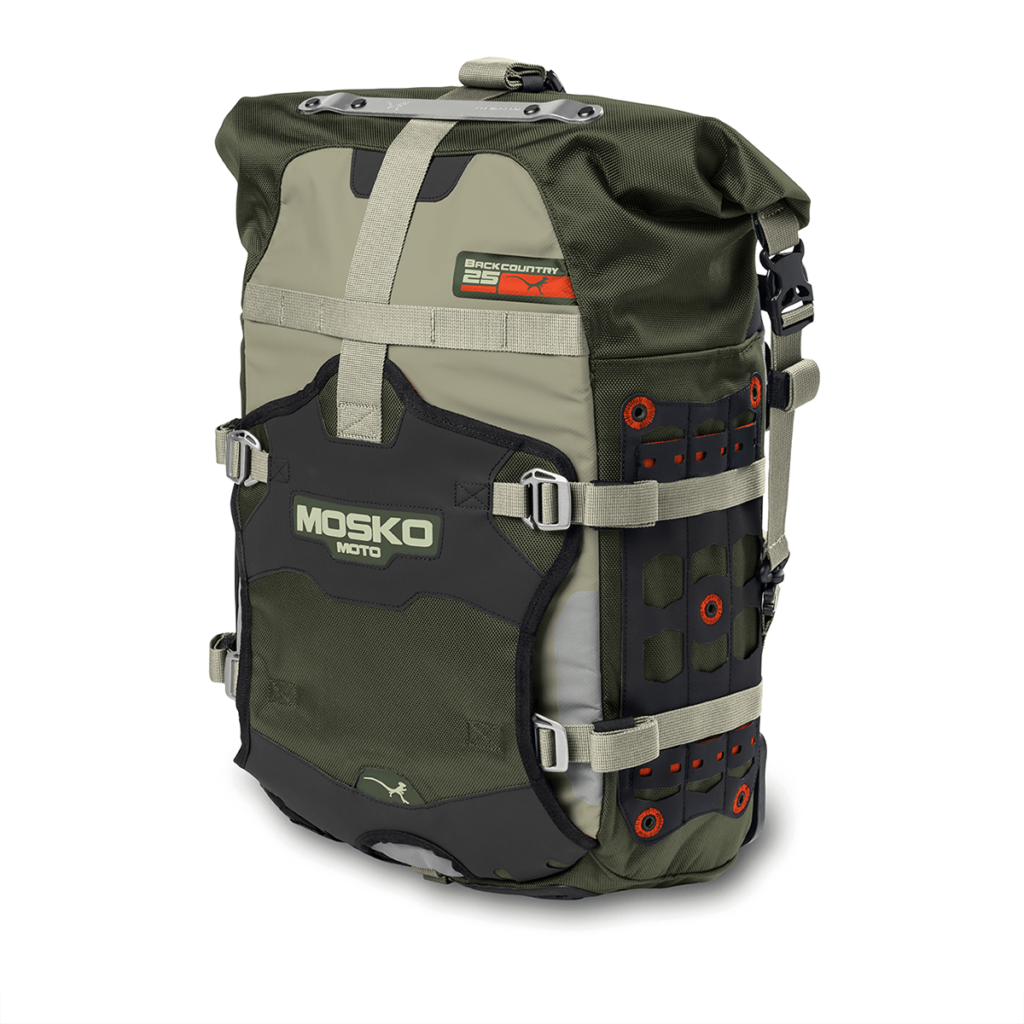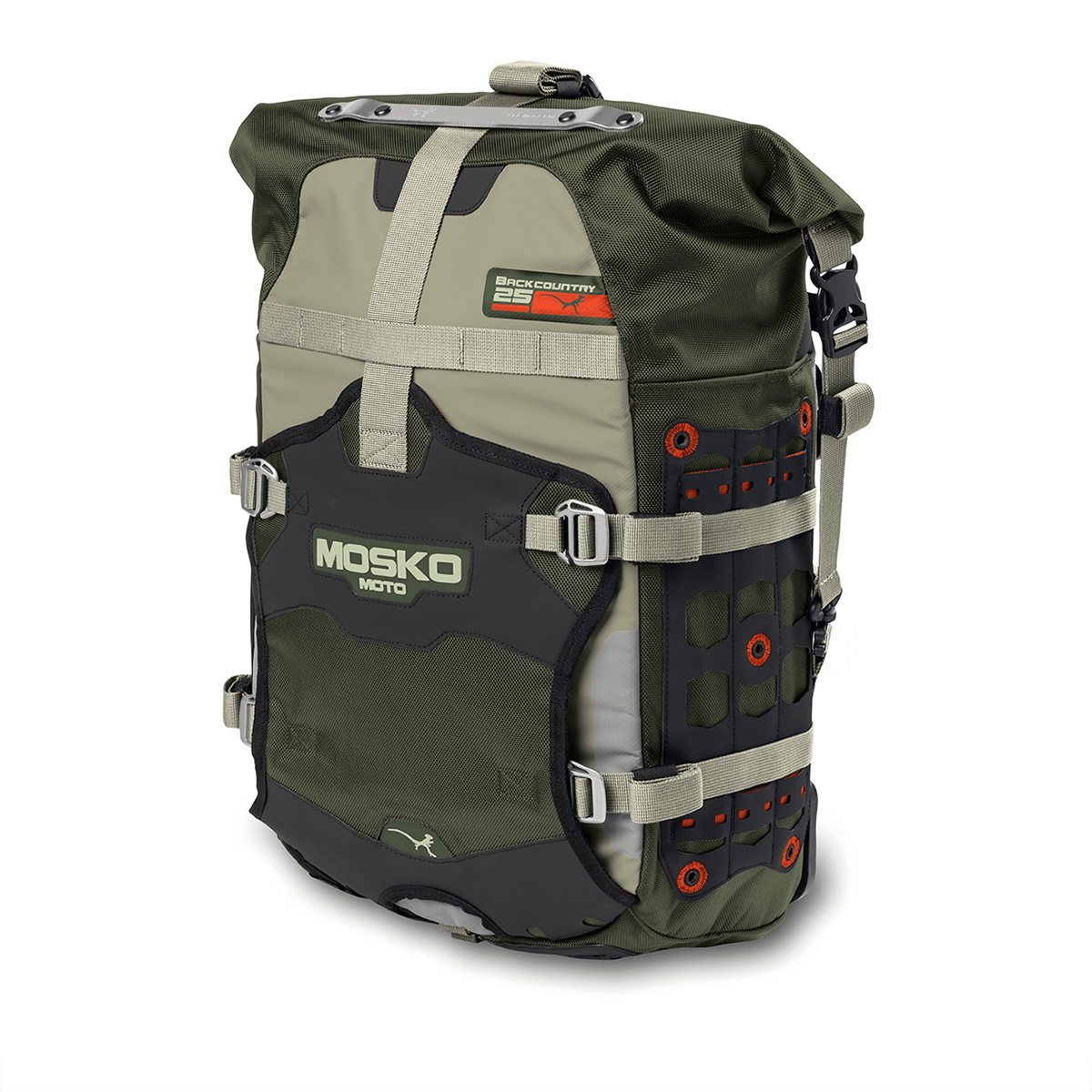 Mosko's quick-mount wedge system makes it easy to take the panniers on and off the bike so you can store them in your tent or have them by the fire without wrestling with straps. Mosko's new proprietary 'Speed-Pin' latch ensures that the mounting system is always engaged. This is the system for long distance travelers, but, given its ample cinch straps and roll-top design, the size can be dialed down for weekend treks as well.
MSRP: $1,100.00
Backcountry 30L Duffel
This moto-duffle does it all: it's a duffle, a backpack, and a quick-stash spot during the day. It's a way to keep essentials within easy reach and securely stored. It serves as a clean food prep surface next to the campfire and a convenient tool tray for roadside field repairs.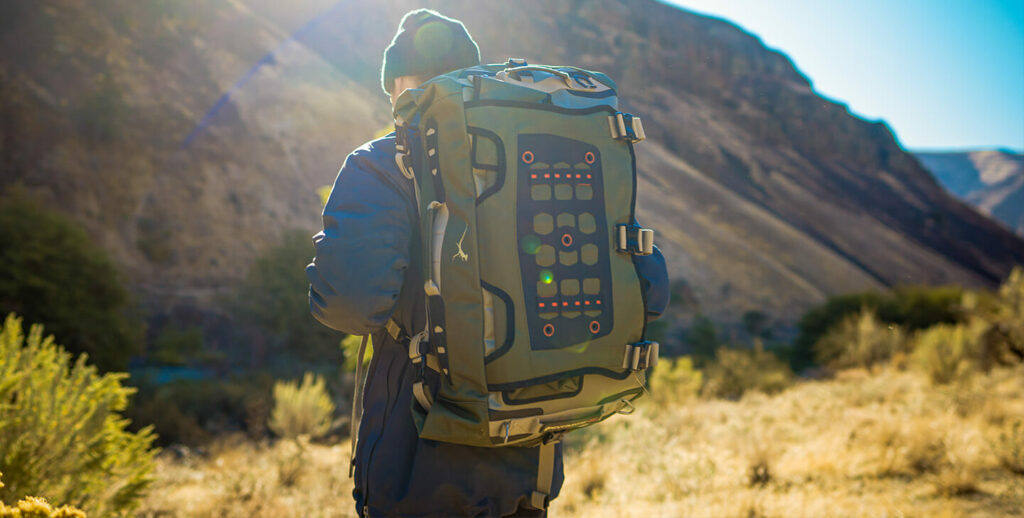 With two roll-end closures and a beaver tail flap, you can pack the Backcountry Duffel full and still access your gear from either side of the bike. This convenient top bag is fastened to the Tenere with a pair of Backcountry Cinch Straps for rock-solid attachment.
MSRP: $325.00
Nomax Tank Bag
Inspired by the hydration packs used for backcountry skiing and mountain biking, Mosko set out to design a completely different kind of tank bag. The updated Nomax comes with a 2L hydration reservoir, and tons of storage for all the little things you used to throw in a tank bag and promptly loose.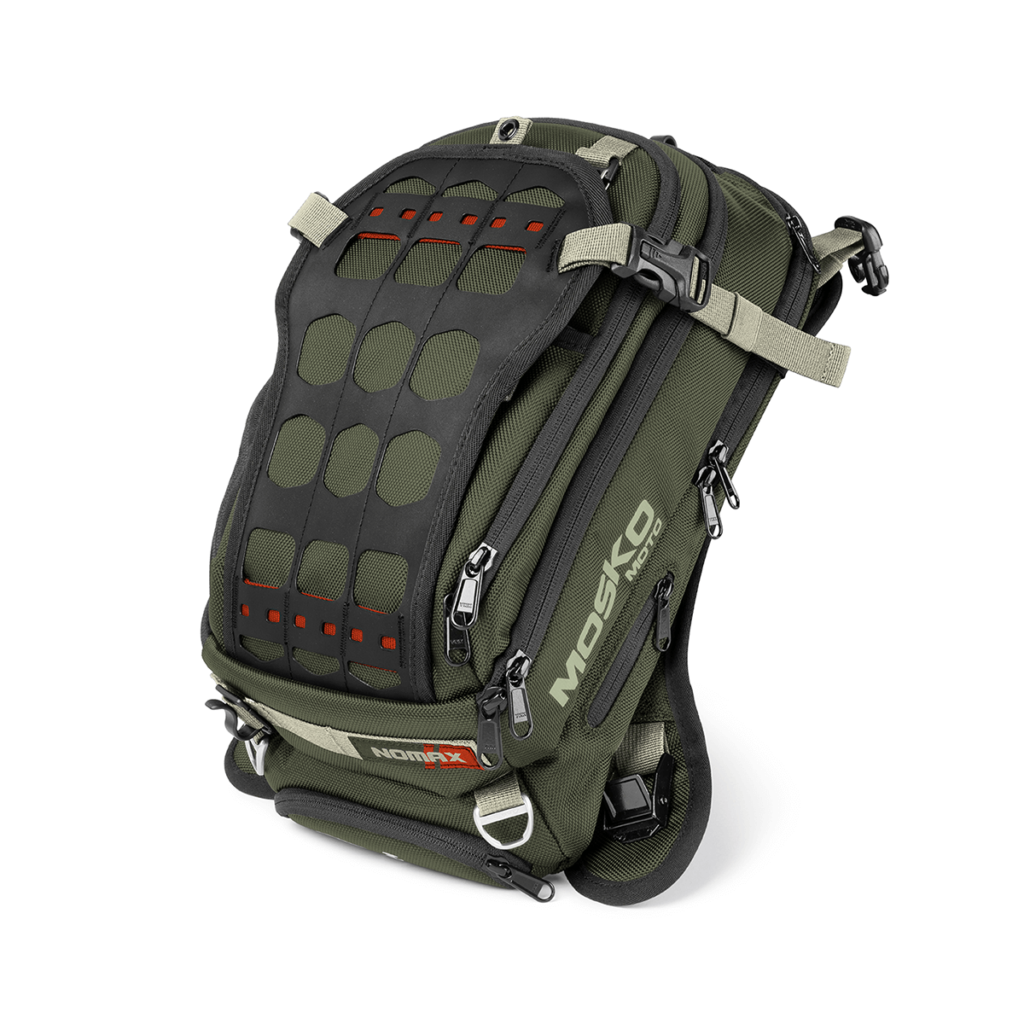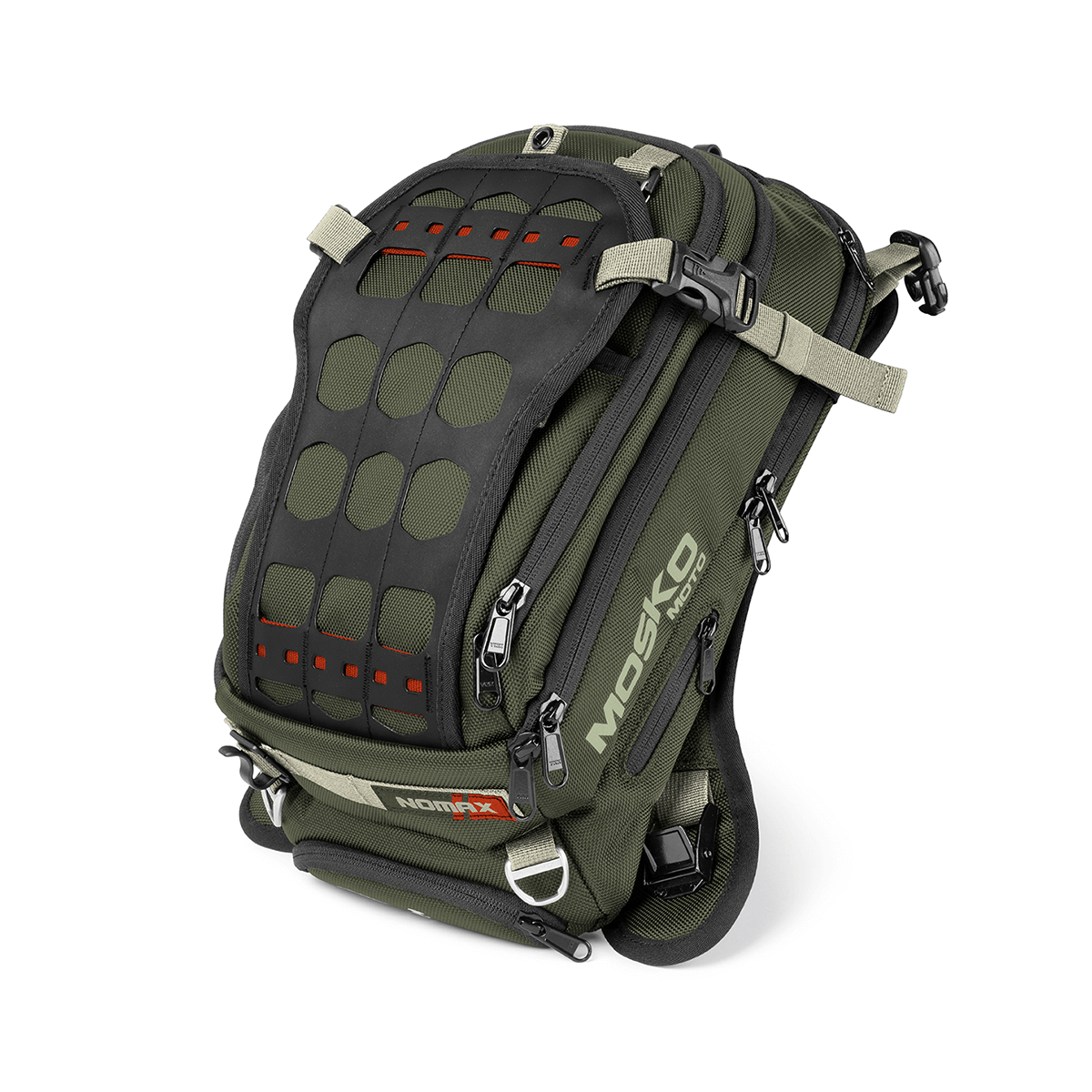 The Nomax unclips from the bike quickly and easily and transforms into a fully functional backpack. Pair it with the Navigator Cell Phone Pocket for minding your maps and apps while on the trail.
MSRP: $50.00