In 1985, when I was three months old, my family moved us from Colorado to Oregon. Despite what it says on my birth certificate, I consider myself a native Oregonian. It's the state that shaped who I am today and the one in which I've had the vast majority of my overlanding adventures.
Over the last fifteen years since I've been overlanding, I have traveled to every corner of Oregon. But I still find new places to explore every year. I chalk that up to the sheer size of the state as well as its ecological diversity and incredibly overlanding community.
I may be slightly biased, but I think there is no better location for the fourth Overland Expo event than the Pacific Northwest.
Ecosystem diversity
The strongest argument for Oregon as an overlanding destination — and the perfect place to host the newest Overland Expo — is the state's vast diversity of ecosystems.
From the deciduous rainforests of the Willamette Valley to the more than 50 named mountain ranges dotted with alpine lakes that stretch across the state to the storied soft, sandy beaches along the western coast to the high deserts in the central and eastern sides of the state, Oregon has just about every environment imaginable to explore and enjoy.
The site of Overland Expo Pacific Northwest, Deschutes County Fairgrounds & Expo Center in Redmond, Oregon, is surrounded on virtually all sides by beautiful National Forests, including the Mt. Hood National Forest to the north, Ochoco National Forest to the east, Willamette National Forest to the west, and Fremont-Winema National Forest to the south. Each of these has hundreds of trails to explore and campsites to visit.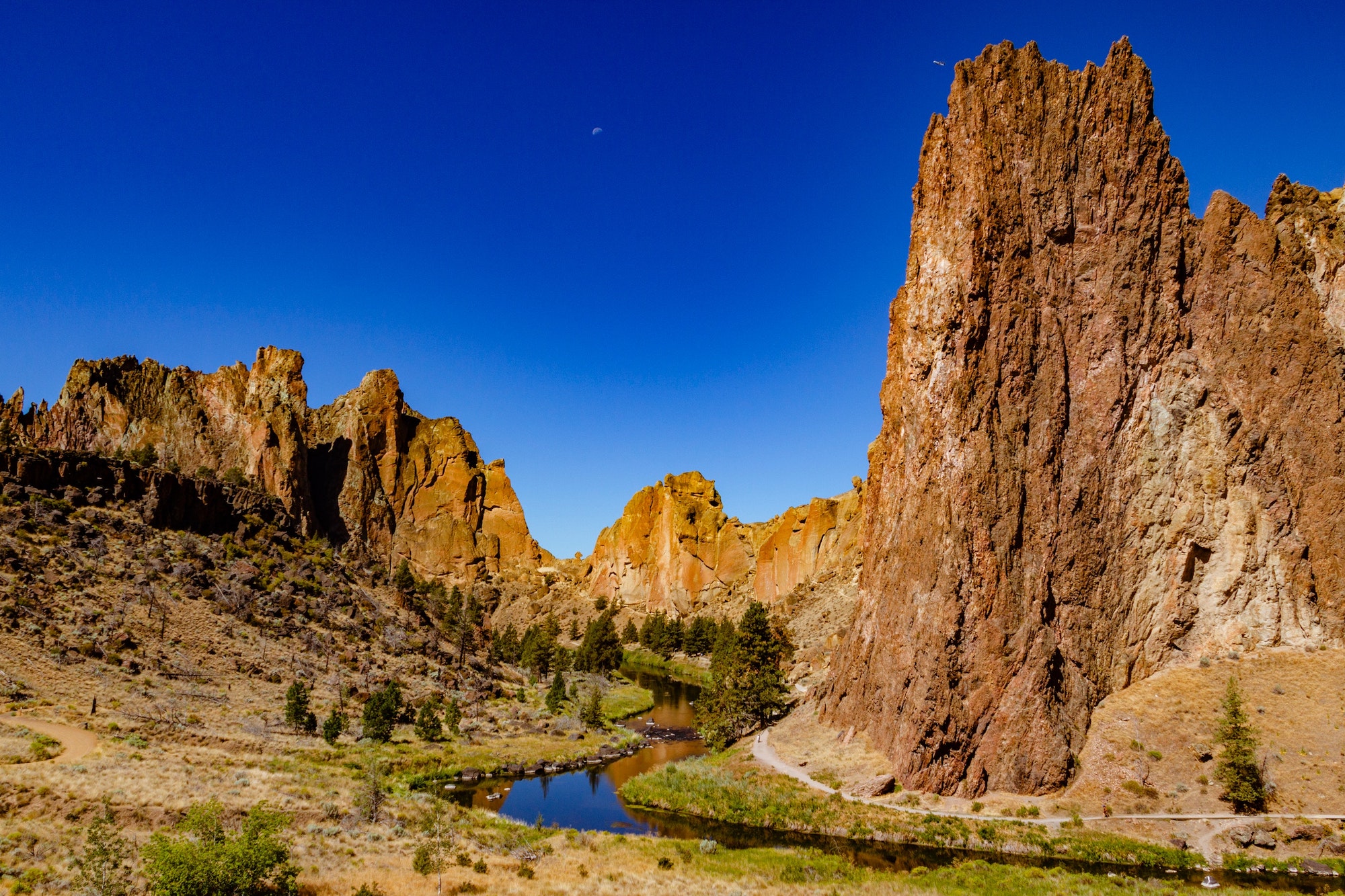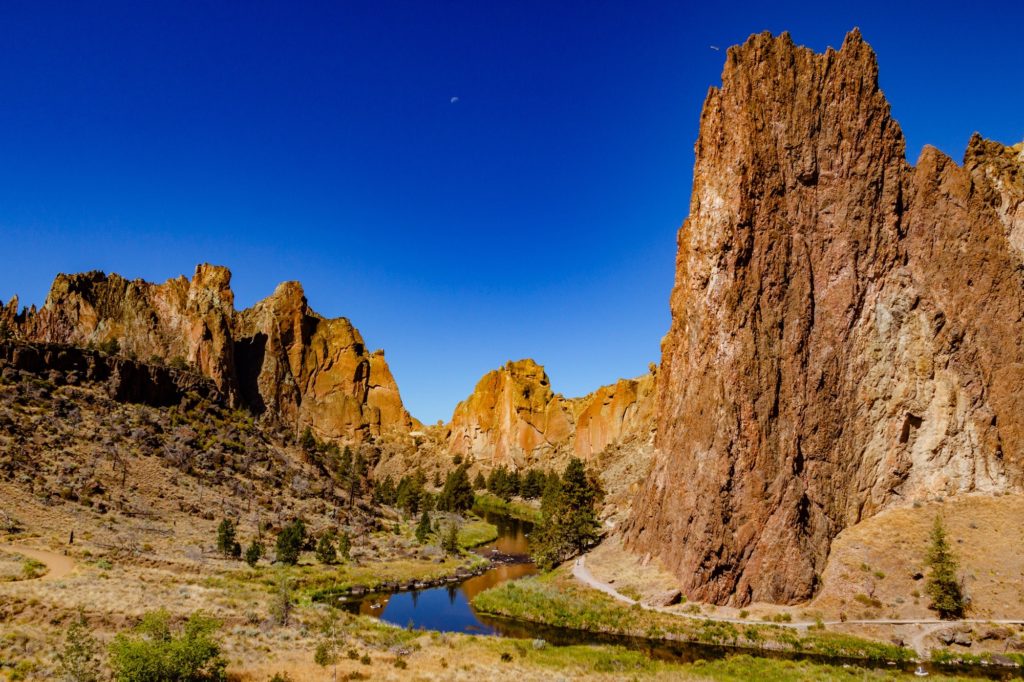 You can wake up at camp in the desert at a 5,500 feet elevation surrounded by junipers and sagebrush alongside trout-filled streams that sustain herds of wild horses. Drive a few hours west and you can have lunch on the beach. Pack up and head northwest and, by sunset, you can pitch your camp again next to a waterfall in an emerald green valley so lush you might think it's a simulation.
More specifically, take the Owyhee region for example, which I've written about before. It's the most remote part of the lower 48 states. From space at night, it's the darkest spot in America. Oregon's Owyhee region is crisscrossed with untouched river valleys that are carved into picturesque plateaus marked by warm and hot springs. In Oregon's Owyhee, you can be hours from the next human being and really test your self-sustained travel mettle.
Community & industry
WARN Industries, Cascadia Vehicle Tents, EarthCruiser, NOMADIC Outfitters — these are just a few of the overlanding brands that are based in Oregon. Portland, Bend, and other smaller cities and towns teem with overlanders and passionate outdoor enthusiasts. Drive through Bend on any given weekend and you might think that Overland Expo is already in town — that's how prevalent adventure rigs are in the region.
I'll grant you that Oregonians are a bit insular. But they're good natured, kind, and most importantly helpful. It might be true of most overlanders throughout the country, but Oregon's overlanders are especially keen to lend a hand and share a great dispersed campsite or must-see spot.
If you need to get outfitted, Oregon is a great spot for that, too. There are many outfitting firms in the state, including our Official Build Partner for the 2021 Ultimate Overland Vehicle, MULE Expedition Outfitters.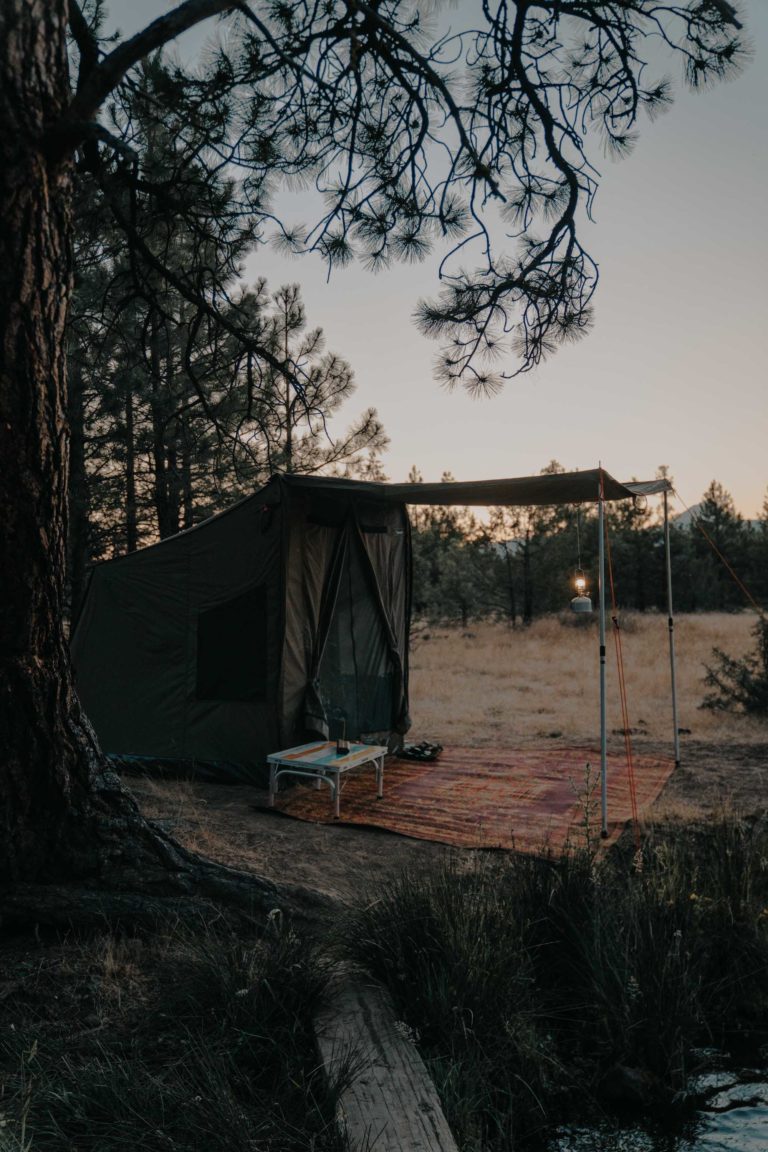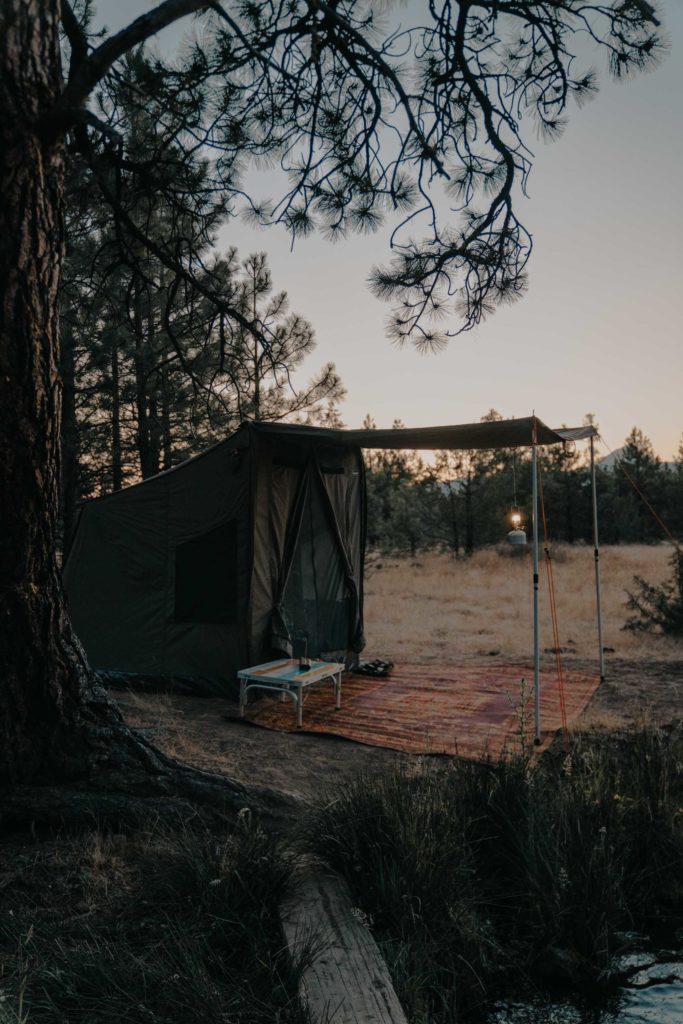 When you're ready to hang out and/or recreate for a minute, there is a ton of stuff to do beyond overlanding. Bend, the city closest to the site of Overland Expo Pacific Northwest and has more than 22 breweries. There are also dozens of outdoor gear retailers in town, too, should you want to snag a mountain bike or a new set of skis.
Accessibility
Nestled in Deschutes County in Central Oregon, Overland Expo Pacific Northwest might be a bit remote, but it's also just a handful of hours from several major population centers.
Overland Expo is three-and-a-half hours from Portland, five hours from Boise, just shy of six hours from Seattle, and just shy of seven hours from Sacramento. It's not an unreasonable ask for tens of thousands of overlanders to make the pilgrimage to the Pacific Northwest and have overland adventures to or from the event.
To underscore just what an outstanding overland destination Oregon is, between now and the show, we will roll out a series of Trips & Trails in Oregon in the hopes that in addition to coming to the show that you spend some time in the region and explore, utilizing the gear and knowledge you've gained at Overland Expo to explore more successfully.
We will also profile some Oregon-based overlanders in our Community Spotlight series so you can get to know some of Oregon's overlanding community as well.
As a native(ish) Oregonian, I am so excited to be a part of the team that will host Overland Expo Pacific Northwest in Oregon. I hope you can join us.