Midland's new MXT575 MicroMobile Two-Way Radio takes radio range to the next level. This 50-Watt radio is the most powerful radio allowed by law and is sure to bring crisp, clear communication to any adventure. Midland's MXT575 features a Fully-Integrated Control Microphone. This is ideal for vehicles with limited dashboard space, allowing the radio base unit to be easily stashed away.
Communicate off-grid with 15 GMRS channels, eight repeater channels, and split tone repeater support. The MXT575 is sure to bring expansive and reliable communication when it's needed the most.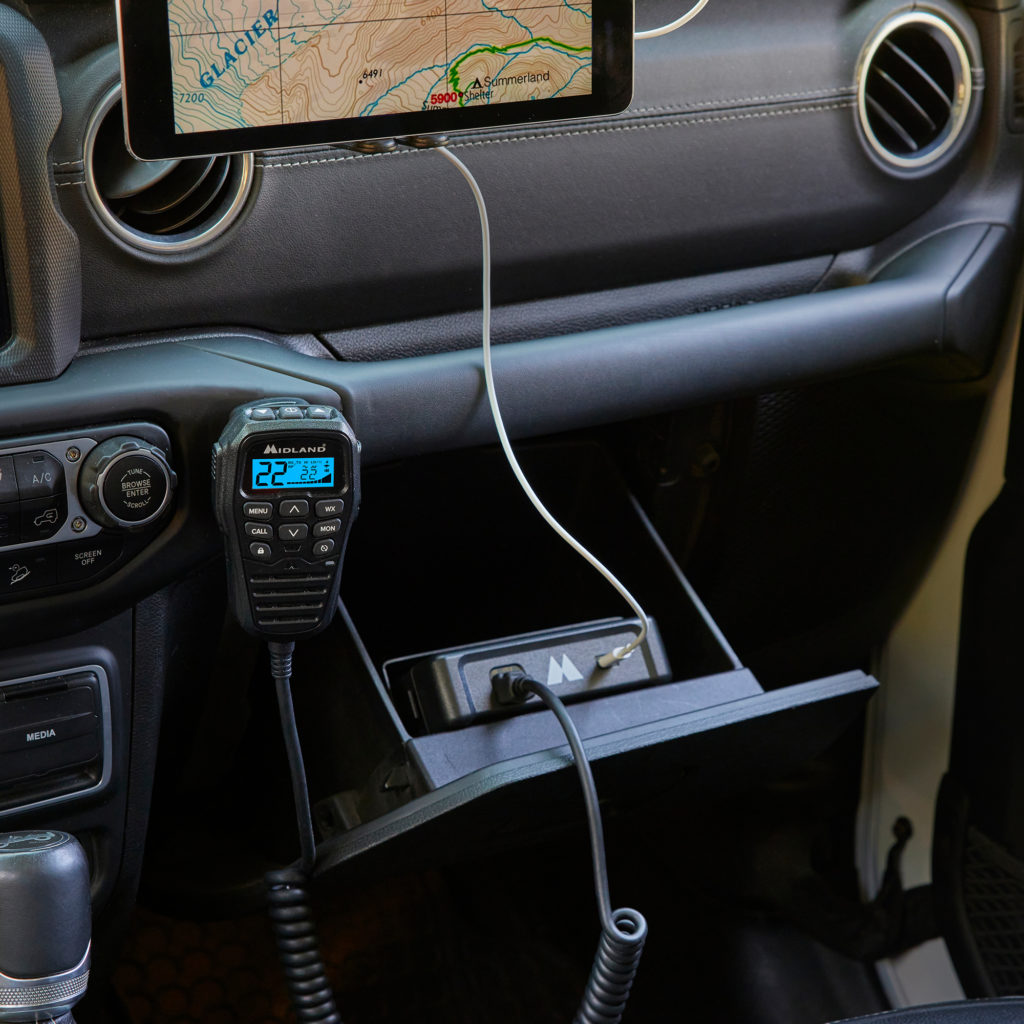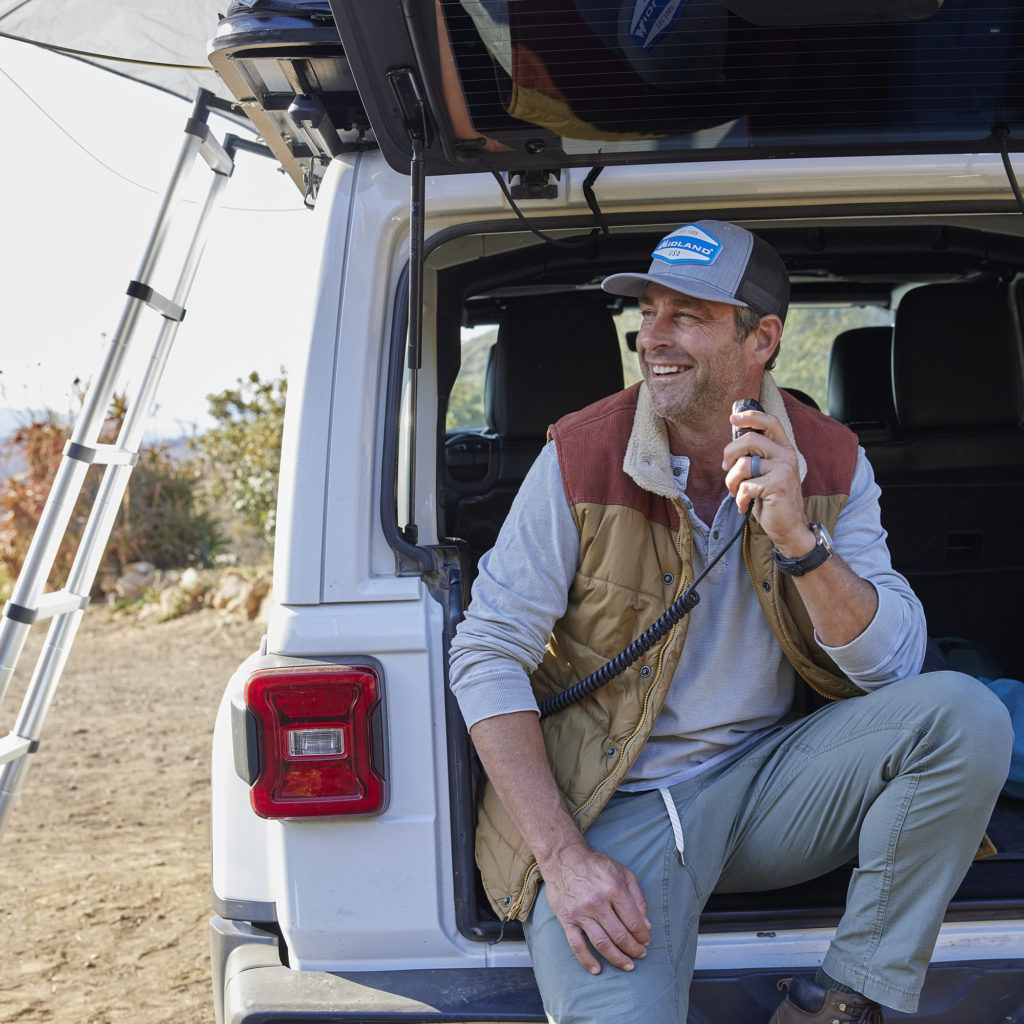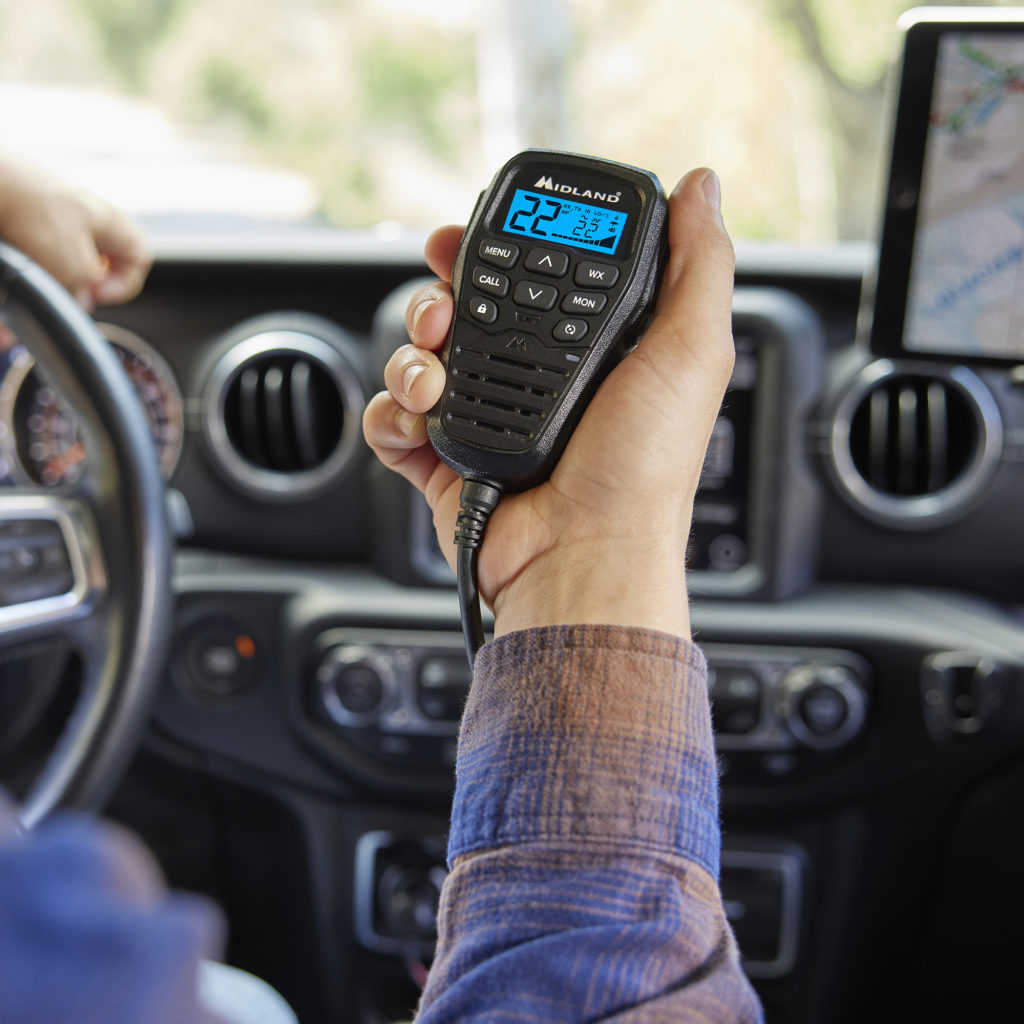 Off-roaders won't have to worry about their additional devices running out of power with the MXT575's USB-C charging capabilities. This gives adventurers the fastest charge time possible while they're out hitting the trails or exploring outdoors.
Whether it's Moab, the Rubicon Trail, or the Cape Cod National Seashore in Massachusetts, Midland's MXT575 is equipped with NOAA Weather Scan + Alert technology. This technology will keep off-roaders safe as potentially dangerous, severe weather pops up while they navigate new terrain.
When it's time to navigate obstacles or communicate inside and outside the vehicle, the MXT575 is sure to bring rugged communication as it's compatible with all of Midland's FRS and GMRS handheld walkie talkies.
Don't risk safety on the trials by ensuring you have communication you can count on.
In the box you'll find the radio, microphone, radio bracket, microphone holder, NMO stock antenna and large magnetic base, metallic plate for the magnetic mount, Owner's Manual, and Quick Start Guide.
What to Know:
Full 50-Watt Radio
8 GMRS Repeater Channels for Increased Communication Range Split-Tone Capable
Compatible with Midland FRS/GMRS Walkie Talkies
15 Hi Power GMRS Channels
Fully Integrated Control Mic
142 Privacy Codes
USB-C Port – Fast Charging
Power Hi/Mi/Lo Settings
NOAA Weather Scan + Alert
Magnetic Mount Antenna
Channel Scan and Keypad Lock
Monitor Mode
Silent Operation
Speaker Mic Jack
GMRS License Required
MSRP: $399.99