Mirrors: Doubletake Mirror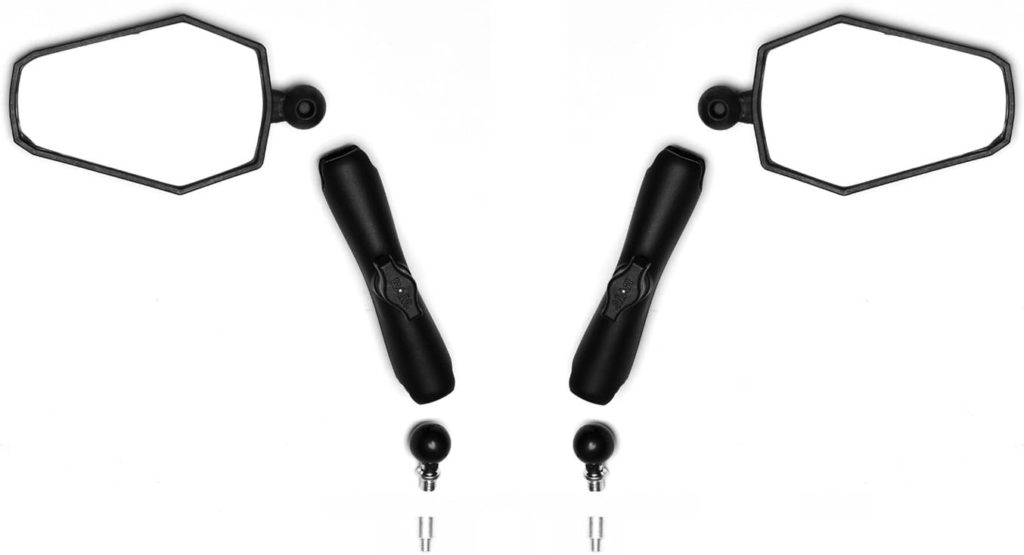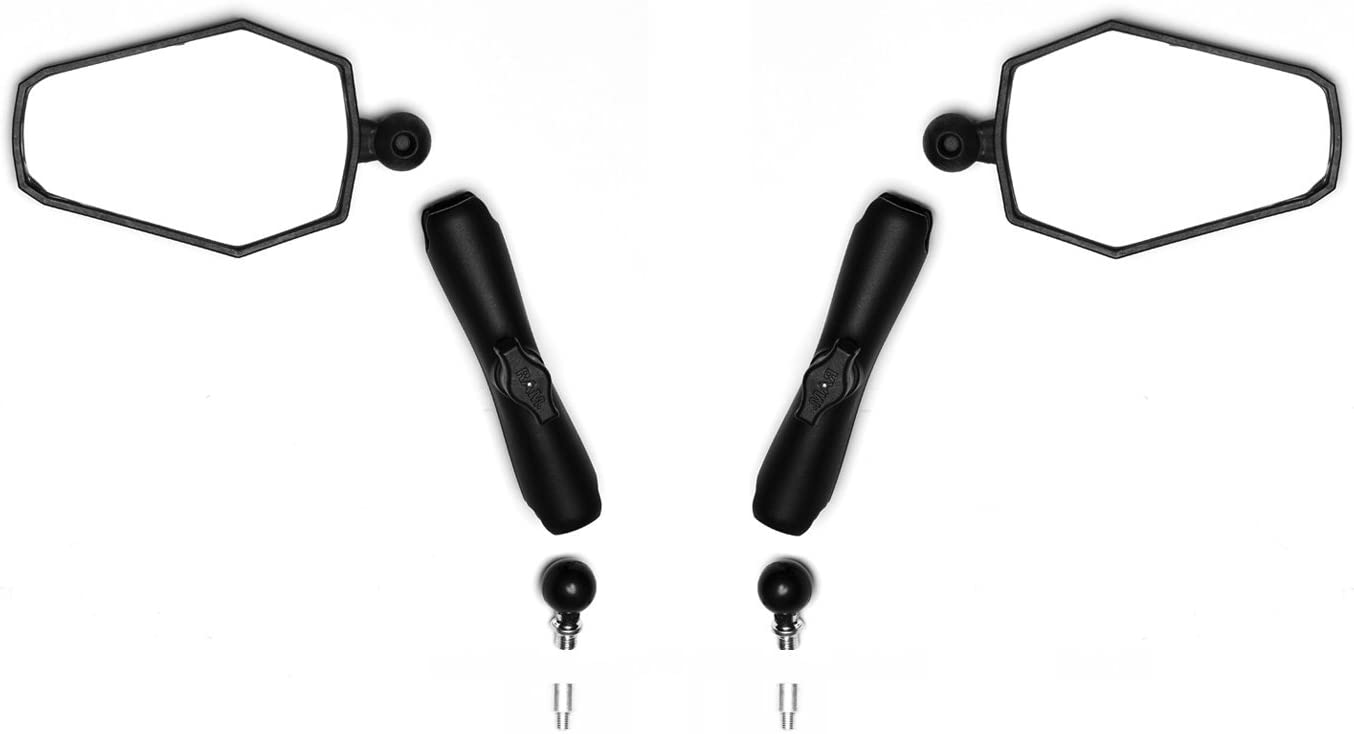 Doubletake Mirrors are designed for dependability on even the most rugged adventures. Frustrated with mirrors that broke and limited visibility, Doubletake decided there had to be a better way and designed the best folding ADV mirror on the market today. Manufactured in Colorado, they offer a satisfaction guarantee and a lifetime warranty against breakage of the housing.
Radiator guards: AltRider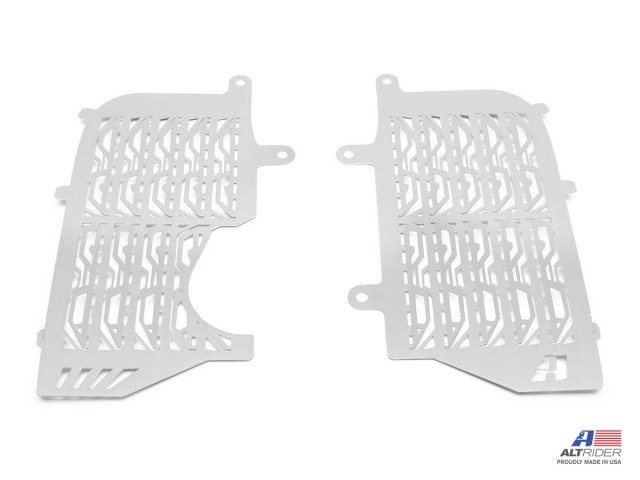 A radiator puncture due to road debris will certainly ruin your day of riding. That's why AltRider Radiator Guards were designed to protect the radiator from road debris while allowing as much airflow as possible. Constructed from 1.4 mm aluminum, the guards feature louvered cutouts to increase the stiffness and allow greater airflow. Each Radiator Guard floats above the radiator itself to allow full cooling function. Installation is a breeze with the included high quality hardware, and no cutting or other modifications are necessary.
Dual control: AltRider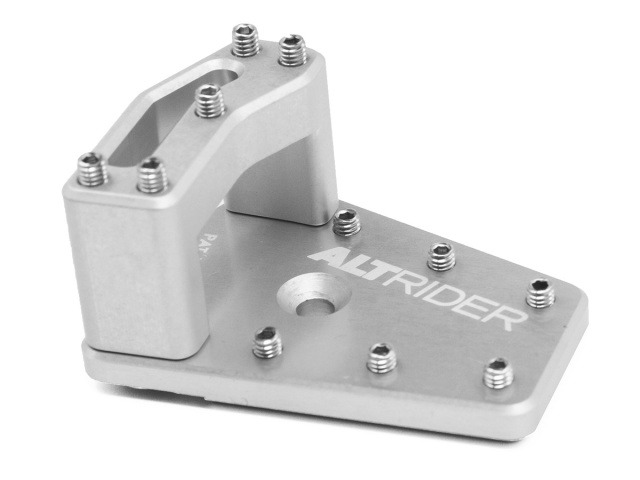 Comprised of a riser and enlarger plate, the AltRider DualControl Brake System enhances control and reaction time while riding. The DualControl easily bolts to the brake pedal and allows for a larger control surface for rear braking and better rider ergonomics when transitioning from a seated to standing position. When seated, a rider's bent knee naturally puts the angle of the foot pointed down 90 degrees from the lower leg and while a standing position creates a straighter leg and raises the angle of your foot to a more horizontal position. With the AltRider enlarger and riser combined, there are now two levels in which to engage the rear brake, putting your foot in optimal position regardless of riding position.
Kickstand Enlarger: AltRider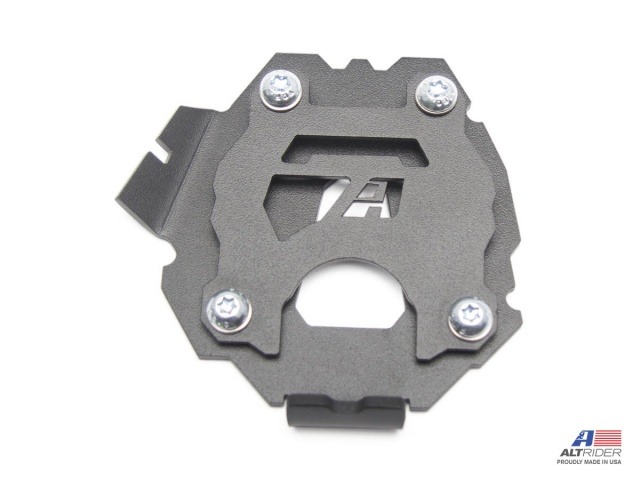 Nobody wants their bike to tip over when parked in loose gravel or on soft ground. The AltRider Side Stand Enlarger is designed to increase the size of the side stand, giving your bike a more stable foot to stand on. Starting with a piece of 1/8 inch thick stainless steel, the Side Stand Enlarger is laser cut and machine formed to perfectly fit onto the Africa Twin's side stand foot. The AltRider Enlarger's weight is minimal to avoid the side stand bouncing around and inadvertently cutting the ignition.
Custom Winch Mount Fabrication: Rolling Living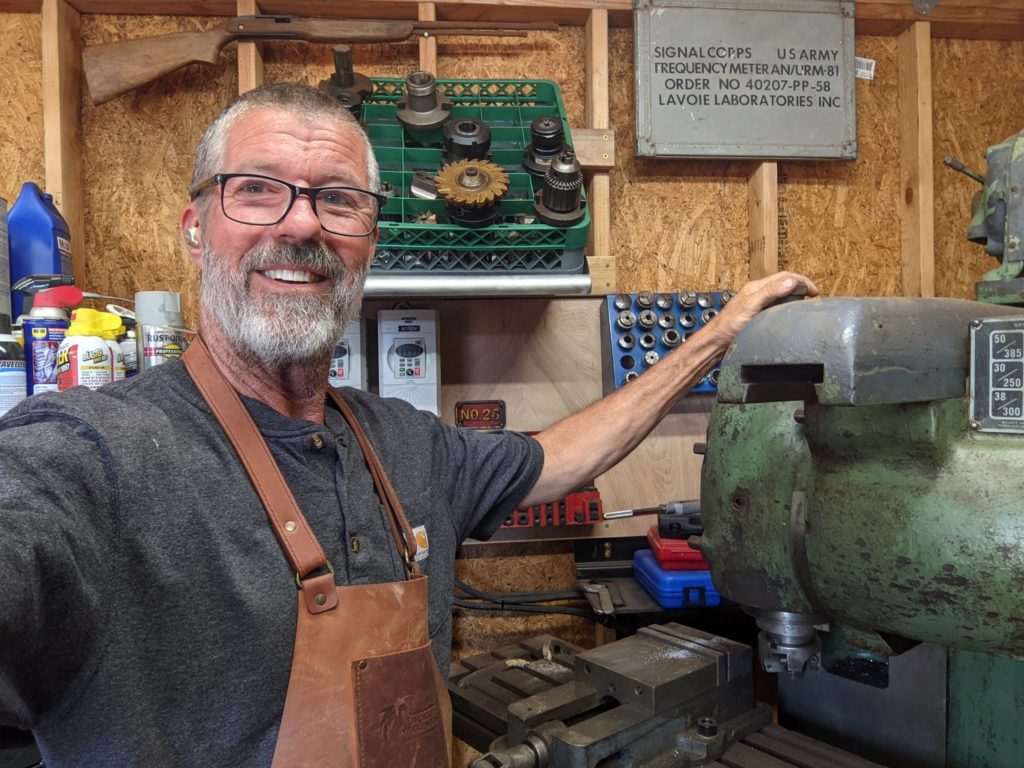 When it comes to custom fabrication, there is nobody better equipped than Ross Taylor of Rolling Living. With decades of experience in CAD design and working behind the welding helmet, Ross created a custom mount for the Superwinch winch that securely attaches the winch to the Outback Motortek upper crash bars. While he was at it, Ross also designed and fabricated custom mounts for the forward facing Denali lights. When he's not doing custom work for the Ultimate Overland Motorcycle, you'll find Ross restoring vintage busses and unique campers perfectly suited to every nomadic lifestyle.