If you attended Overland Expo Mountain West in 2021, you probably saw a prototype of the Reno, Nevada-based AEONrv (AEONrv is an acronym for All-Season, Electric, Off-road, New Tech RV.) for your off-grid adventures.
If you missed it at Mountain West, you can check it out now. A little over a year later, in October 2022, AEONrv shipped their first production unit.
AEONrv All-Season Recreational Vehicle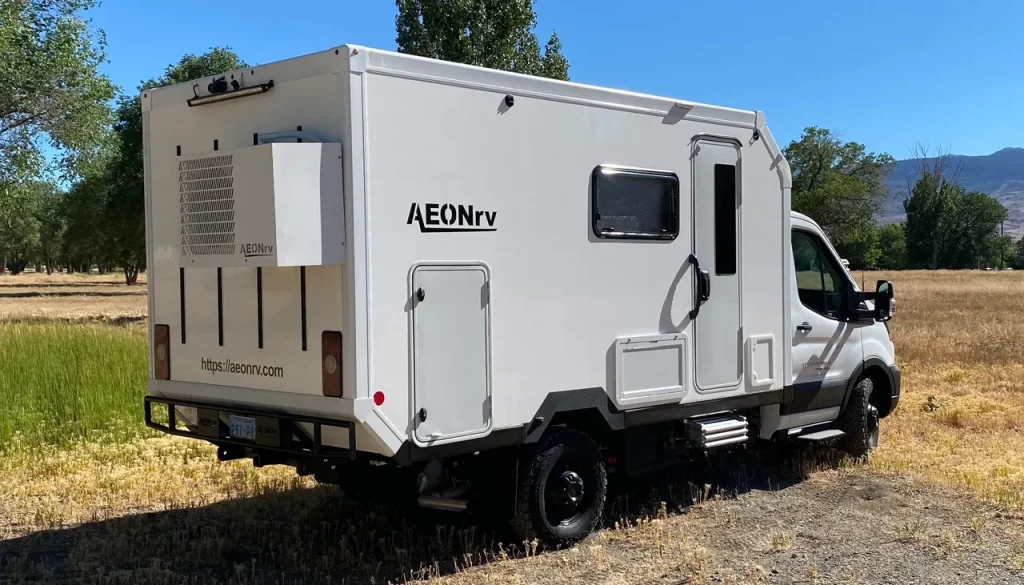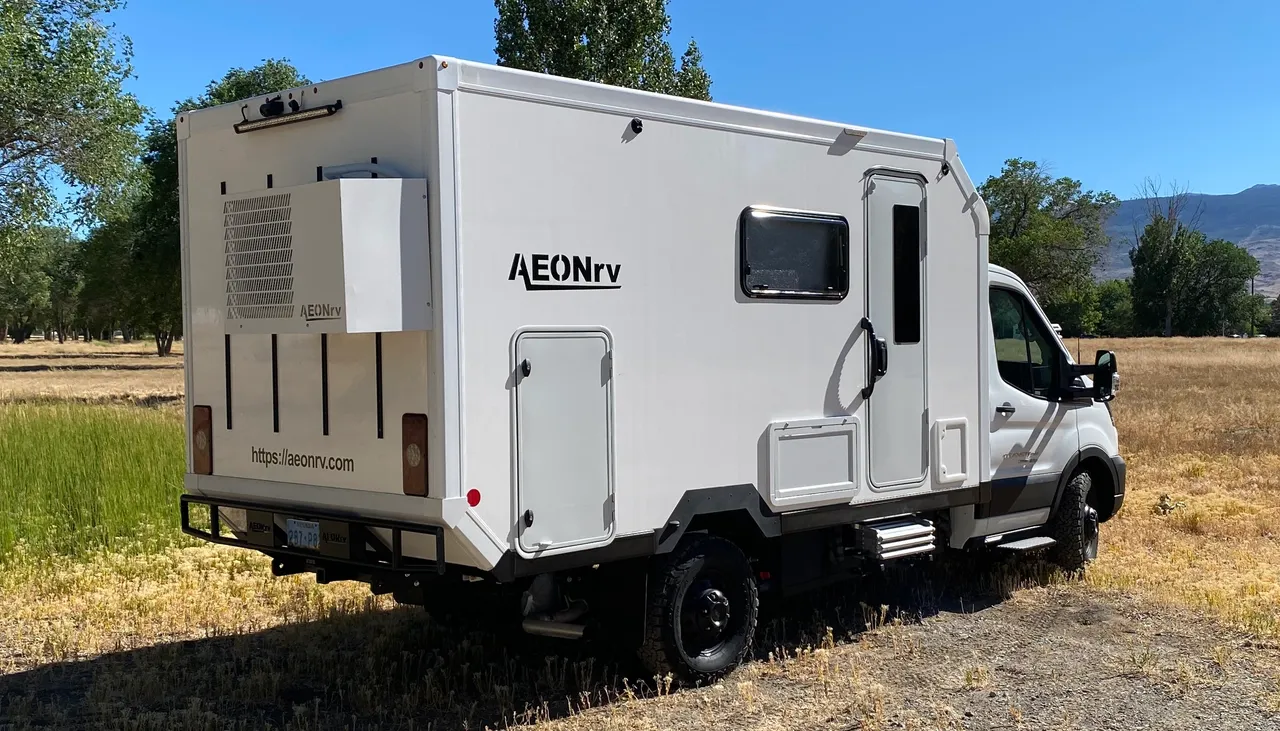 "We're delighted to deliver our first AEONrv production unit to our first customer who was attracted to its high-quality build, advanced capabilities, and modern design," said Jim Ritchie, CEO of AEONrv. "We've been enormously pleased with the strong customer feedback and business traction we've achieved since introducing our prototype at Overland Expo Mountain West 2021 and have great plans to grow our business going forward."
AEONrv's vision is to build recreation vehicles differently, including; providing superior insulation and high-efficiency air conditioning and heating systems to make the vehicle a true all-season camper, a solar and electric-powered cabin that is energy efficient, amenities to be able to live off-grid for up to a week as well as off-road capability to get into the backcountry safely, strong, light, and durable marine-grade components, and real-time software monitoring, integration, support, and controls.
Built on the Ford Transit AWD chassis, the AEONrv features a 3.5-liter EcoBoost V6 engine with 300 horsepower and 400-lb.-ft. of torque which drives a limited slip 10-speed automatic overdrive transmission. The vehicle boasts Falcon custom-tuned rear shocks as well as a Van Compass 2″ lift with custom heavy-duty front coil spring. The 16-inch steel wheels are wrapped in LT245/75R16 BFGoodrich All-Terrain T/A KO2s. Optionally, you can outfit the front of the AEONrv with a custom front bumper with recovery points.
AEONrv Interior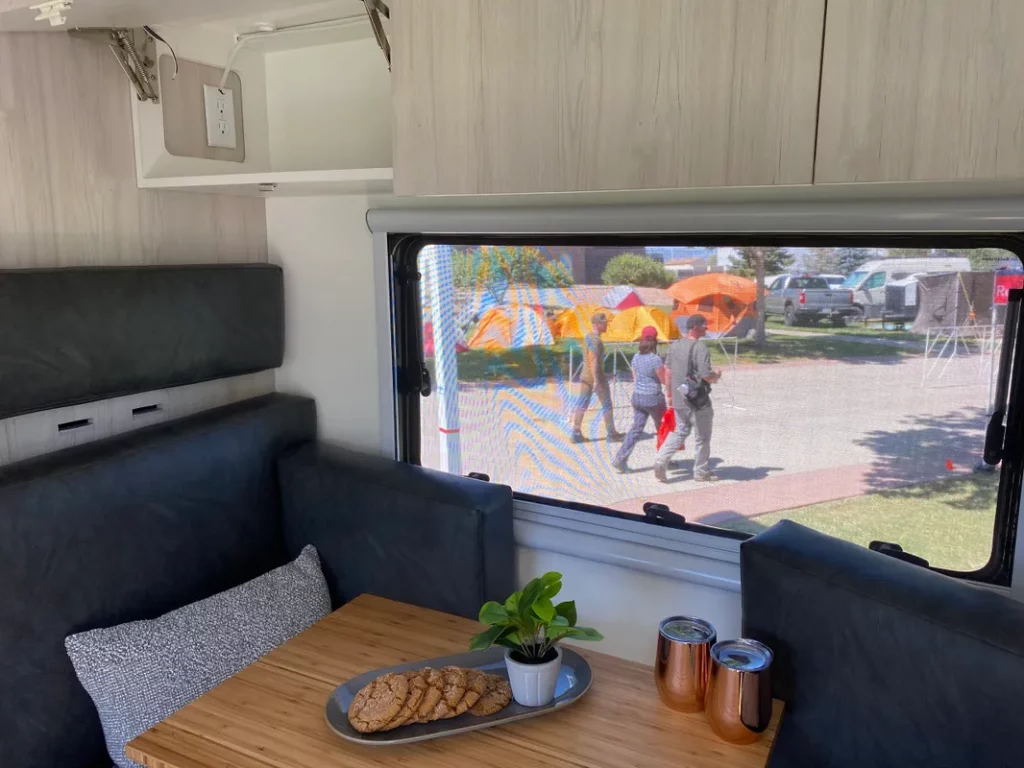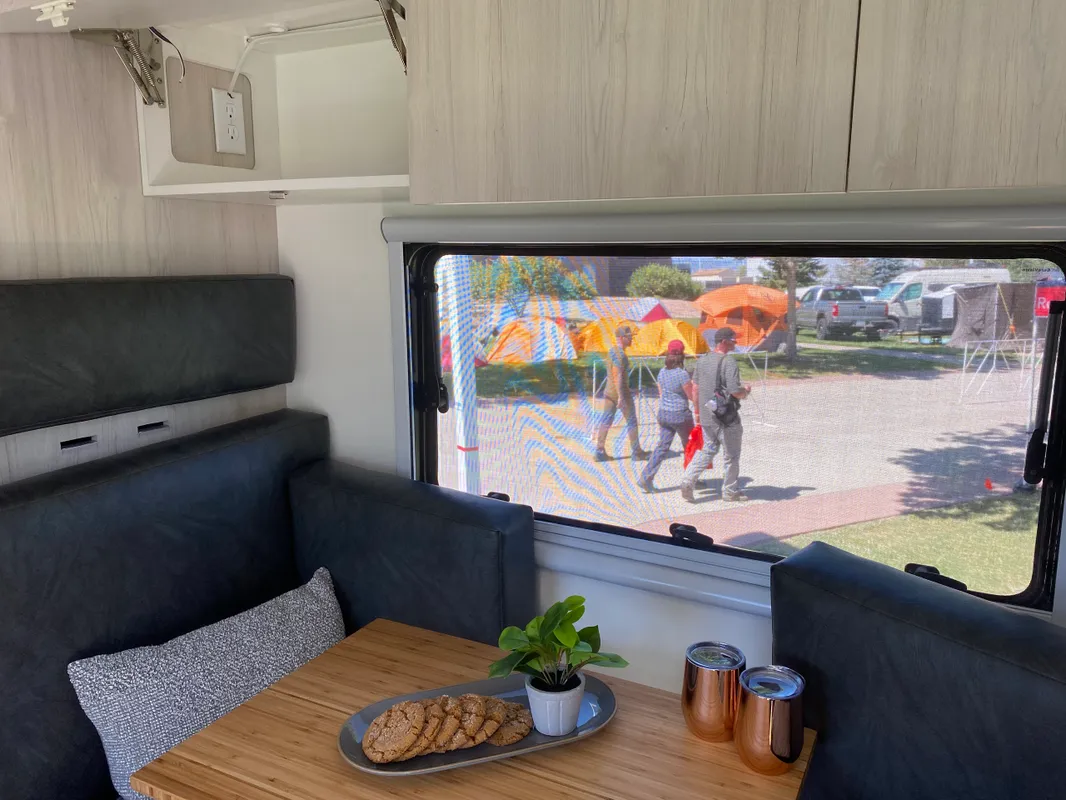 The interior of the AEONrv includes sleeping room for two adults and two children, as well as seating for four adults at the dinette. The two front-facing seat swivel to the rear compartment. The AEONrv features a private bath with a shower and flip-up sink, as well as a cassette toilet. The mini-split cooling and heating system conditions the air for use in all weather types. The galley kitchen holds a 4.3-cubic-foot fridge, and induction cooktop, a solid surface counter with a deep sink, and loads of storage. There are also two wardrobe closets for long-term travel.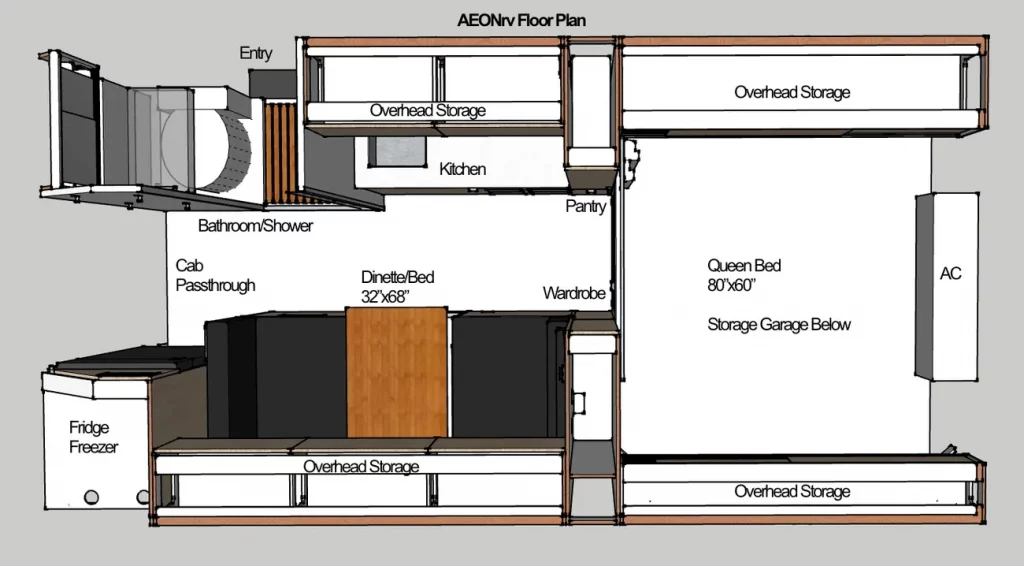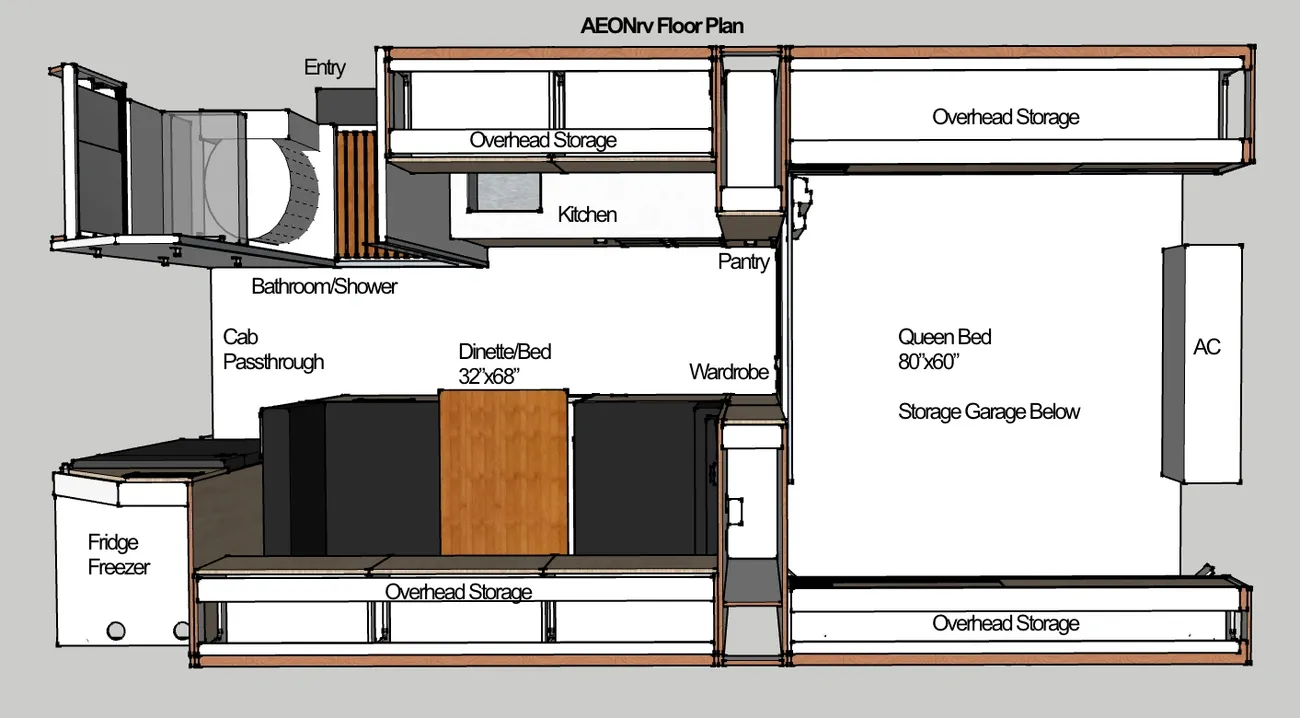 "We've designed and built AEONrv to provide greater capabilities than traditional RVs," said Lars Severin, CTO of AEONrv. "And we'll continue to make optimizations to give our customers the best possible product experience. In fact, our first production unit includes 40+ improvements vs. the prototype based on customer feedback and our own product testing."
AEONrv set big goals for themselves on their journey to change how recreational vehicles are built. "Our plan is to raise more outside capital to expand our workforce, move into a bigger production facility, and significantly ramp up production. We also will continue to develop strong relationships with our vendor partners," said Jim Ritchie. "Our biggest objective will be securing enough Transit chassis to meet demand, so our relationship with Ford, as with all our vendors, is important. We're excited about what's ahead and delivering a great product to our customers."
If you'd like to get more details about the AEONrv, check out this YouTube video walkthrough.
AEONrv Pricing
Pricing for an AEONrv is $199,500 plus fees and taxes. To learn more, visit them at www.aeonrv.com.