Appealing to the avid overlander, Viair's Expedition High-Pressure OBA gets to work at 200 PSI from a 2.5-gallon tank. It's powered by a 100% duty 444C — a tough, reliable unit wildly popular in the demanding world of air suspension.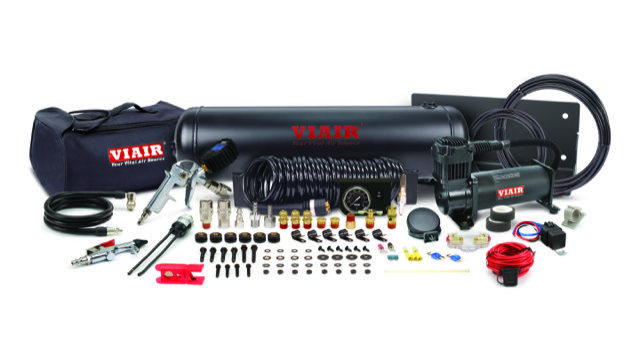 Apart from fast tire inflation rates on tires up to 37 inches in diameter, this performance combo allows it to run air tools, pop beads, setup inflatables, and a whole array of pneumatic tasks, including air lockers and load levelers. The system can be monitored and activated from the driver's seat using the dash panel gauge, crouch-free tire inflation is made possible via a 40-inch hose with digital tire gun combo, and a blow gun gets all cleaning tasks done.
This kit comes with all accessories needed for installation with a mounting bracket, tank port fittings kit, compression fittings, coupler, stud, and enough airline to relocate the air filter and make sure the air outlet can be mounted wherever is most convenient. In terms of electrical, it includes a sealed relay and pressure switch, ANL fuse holder for up to 6-gauge wires, and 20 feet of 12-gauge wire to connect the dash panel gauge.
This is a great product for those who get out often and want a capable, versatile onboard air kit.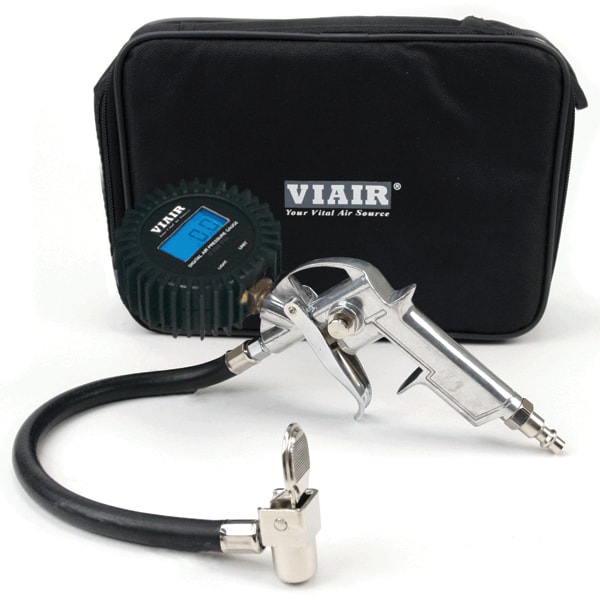 What to Know:
12-Volt
Permanent Magnetic Motor
Duty Cycle: 100% @ 200 PSI
Max. Working Pressure: 200 PSI
Max. Air Tank Size: 5.0 Gallon
Max. Amp Draw: 23-Amps
Ingress Protection Rating: IP67
Dimensions: 10.63″L x 4.1″W x 6.44″H
Net Weight: 11.10 lbs
MSRP: $659.95