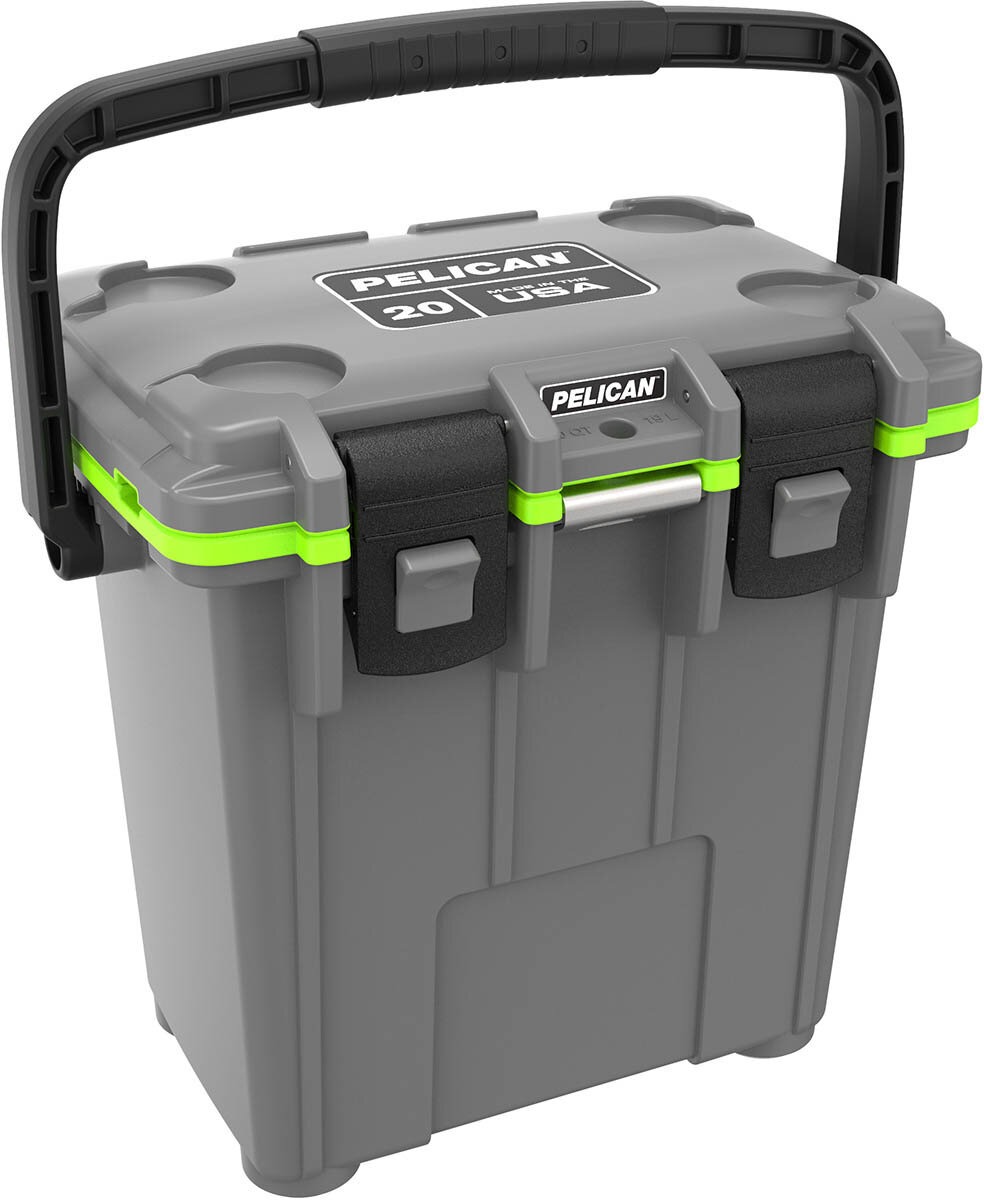 I'm sure you're familiar with Pelican, they make rugged carrying cases used by travelers far and wide to store sensitive tech gadgets, camera equipment, and more. I use Pelican cases in my Land Cruiser to store my recovery equipment and first aid supplies. While Pelican is known for these tough cases, not many people know that also make a damn fine ice chest.
Pelican sent us their 20 QT Elite Cooler*, and I was stoked to get my hands on it for testing on a recent trip to Baja. To be honest, since I bought my 12V fridge/ freezer in 2009, I haven't thought about coolers much – aside from wishing I had some ice for a refreshing backcountry camp cocktail after a hard day on the trail.
---
Pelican 20 QT Elite Cooler Specs
The 20 QT Elite Cooler features .78" thick polyurethane foam insulation encased in a polypropylene body with thick ABS resin latches. The handle is polypropylene and features a thick rubberized handle that will not slip out of your hand. Dry, the entire cooler weighs 12.5 pounds. It holds up to 15 cans (you're gonna have to trust me on this one, I put this to the test) OR four bottles OR 19 pounds of ice. The cooler also features a lockable hasp for keeping bears (or your buddies) out of your beer stash.
I filled the cooler with beer and ice while sitting on a beach in Baja, and two days later I was surprised to find that the cooler still held ice. In fact, the cooler stayed cool for four days even though the ice had long melted. In my opinion, this cooler is perfect for long weekend trips or even longer if you can replenish ice occasionally. Being space conscious in my rig and knowing that every item I bring with me has to serve multiple purposes, I am pleased to let you know that the Pelican 20QT Elite Cooler makes an amazing camp stool, workstation, and foot rest. The depressed can holders in the lid make a perfect spot to store your beer while working on your computer.
Let's not mince words here…12.5 pounds + beer + ice is HEAVY. You're not humping this thing up a mountainside to have a cold beer at the summit of your favorite hike – but being vehicle-based, this cooler works well for my needs. I can see it becoming core kit that I take with me wherever I go – and because I'm taking it wherever I go (and knowing the beating I put my equipment through) it is nice to know Pelican backs up their coolers with a lifetime warranty.
The 20QT Elite Cooler retails for around $155 and is available at Pelican.com*.
*This article may contain affiliate links. All reviews on overlandexpo.com are professional reviews based on each author's personal experiences with a product that will reflect the quality of the product being reviewed in an objective way.