Over the weekend our editorial staff spent some time checking out all of the excellent vendors at Overland Expo Mountain West. We found new items from brands we've known and loved for years, and we also discovered what some of our new exhibitors have to offer. Overland Expo is always a great place to find gear for your rig, camp, and more, so without further ado, check out some of our favorite pieces of kit from our most recent event.
Born Outdoor — Badger Bed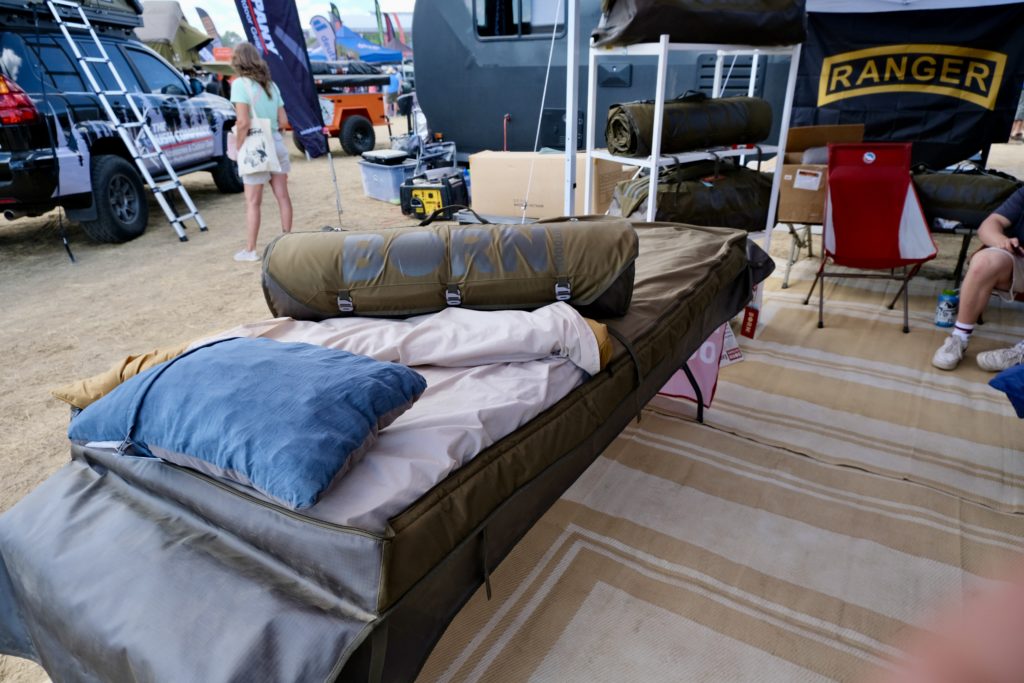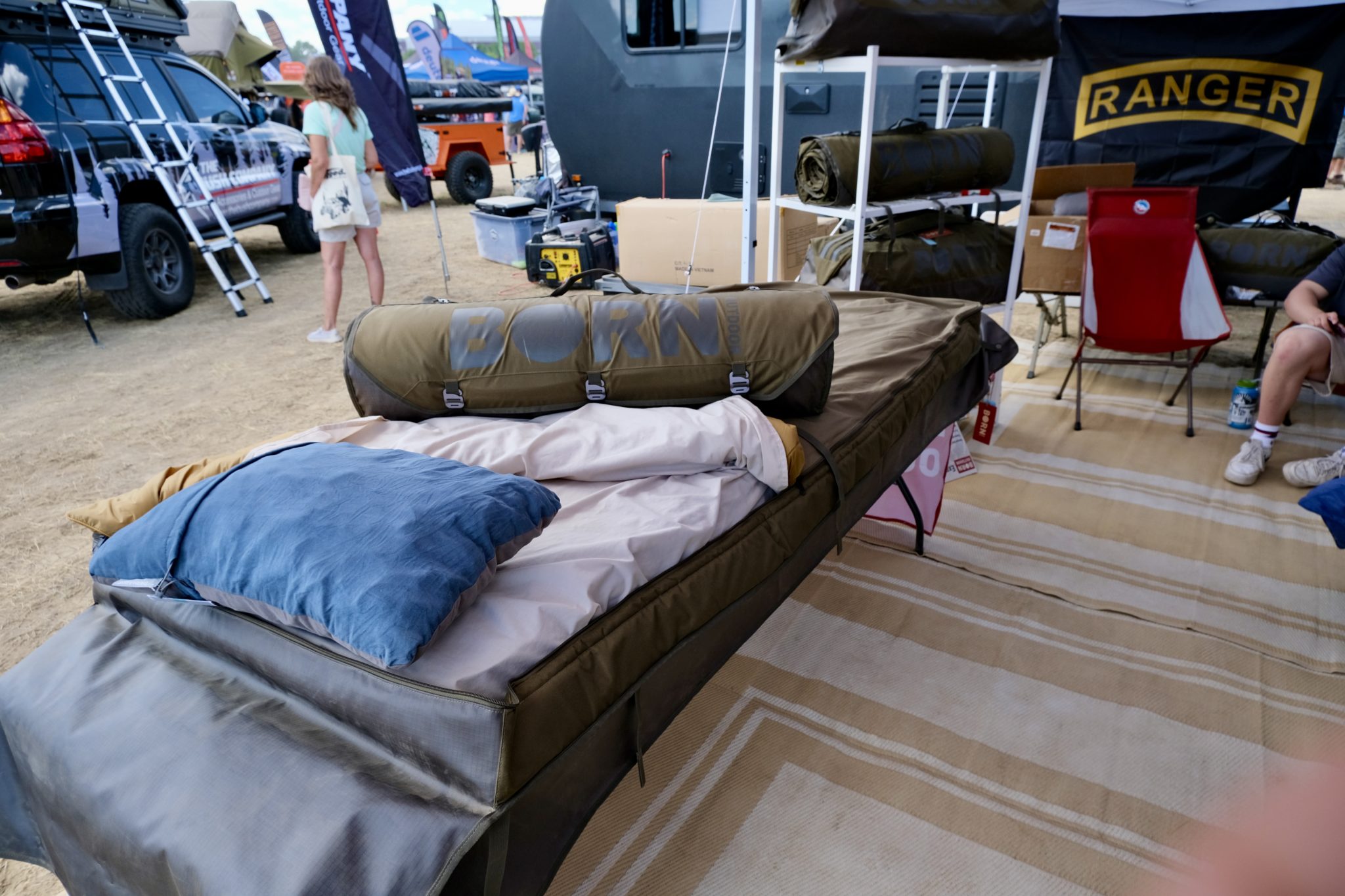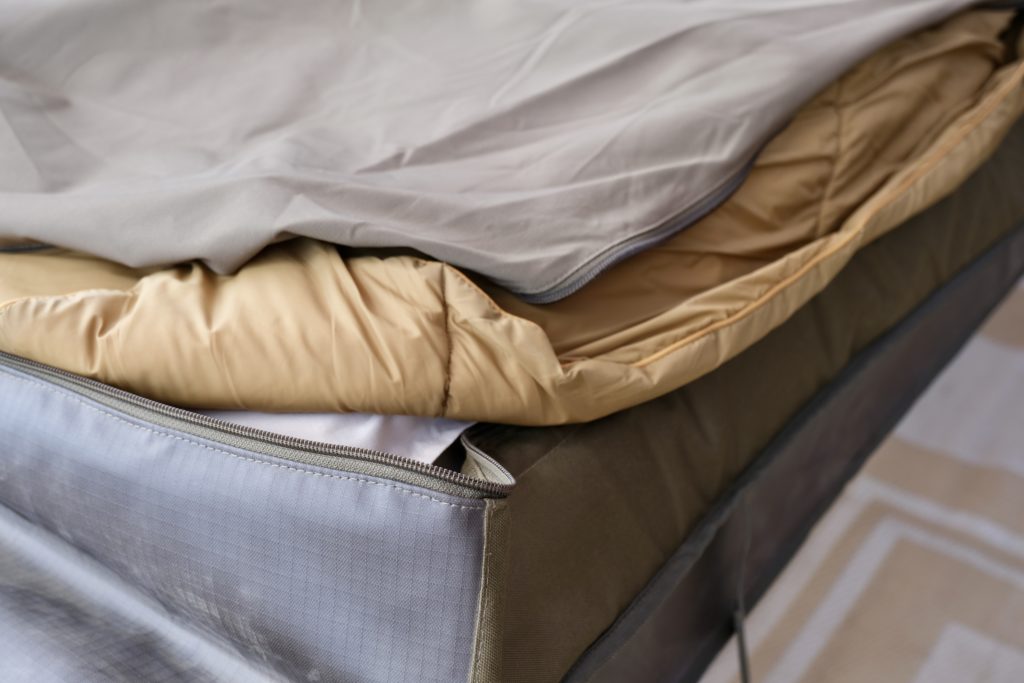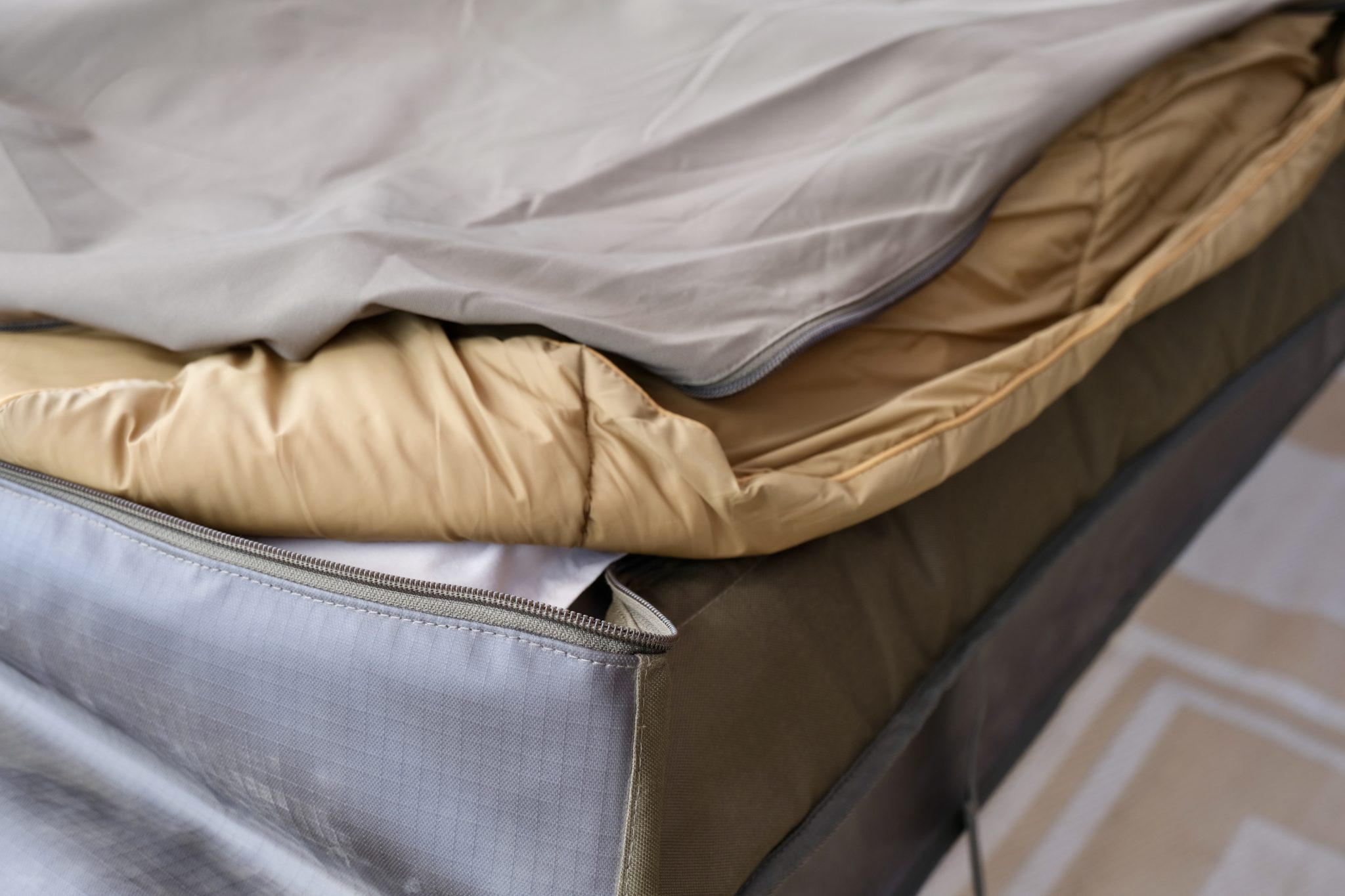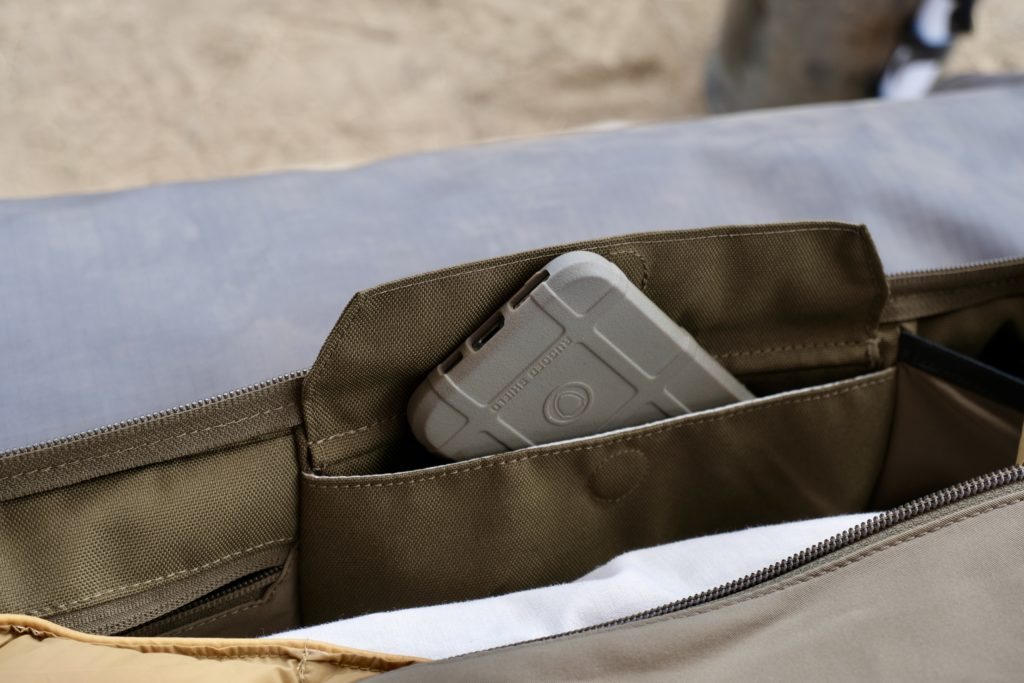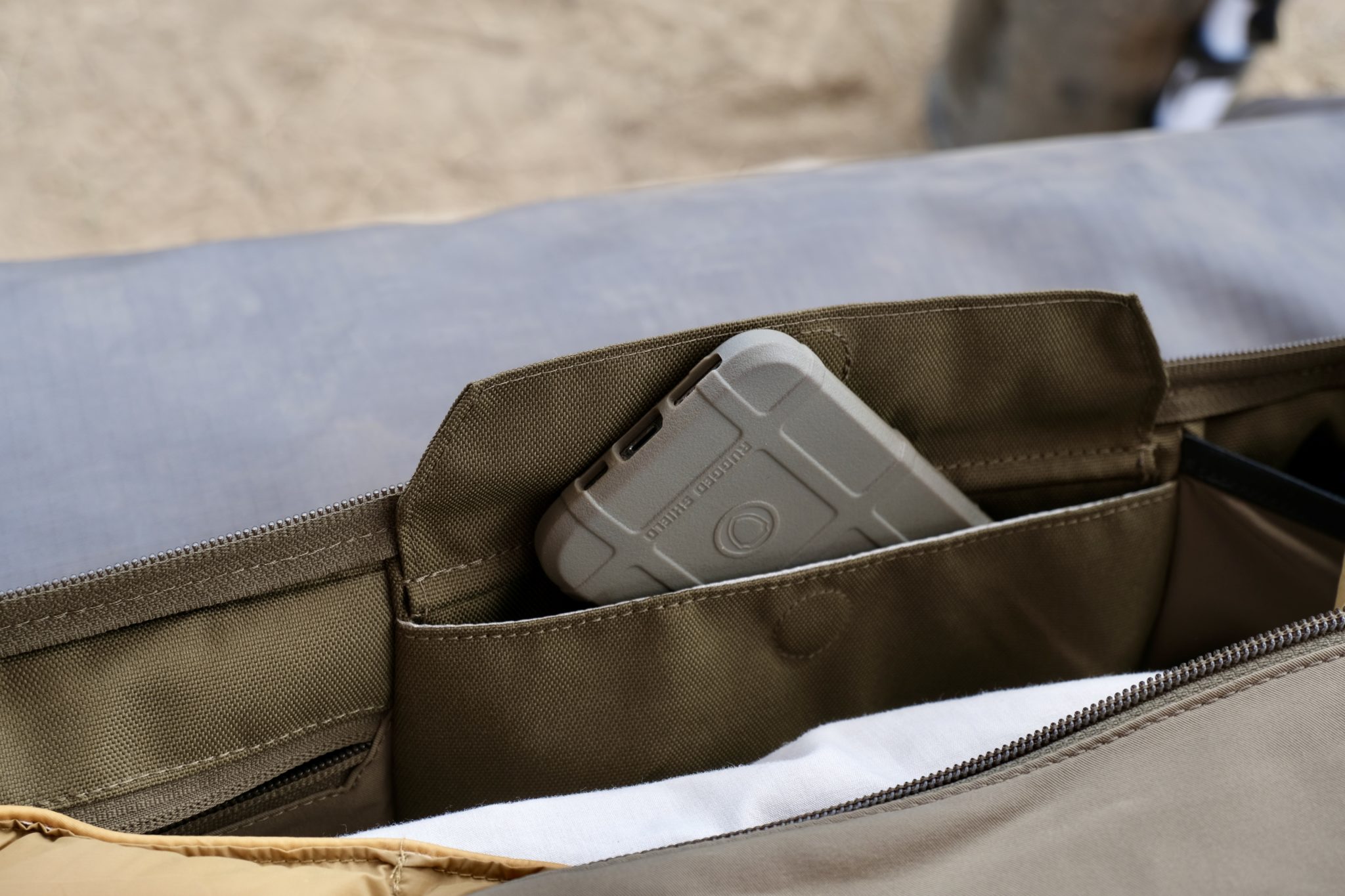 There's something timeless and romantic about the storied cowboy camp roll. Born Outdoor has brought this style of sleep system into the modern age with a product focused on comfort and convenience. The complete system includes an inflatable sleeping pad, sheets, two quilts, and the outer cover. The two quilts can be used independently or snapped together for particularly cool nights. The outer shell includes pockets for your phone, headlamp, and other essential gear. When you're ready to move on, the whole system wraps up and secures with custom hardware, so it's a compact package when not in use. For overlanders looking for an easy to store and modular sleep system the Born Outdoor Badger Bed is a great option. 
Gozney — Roccbox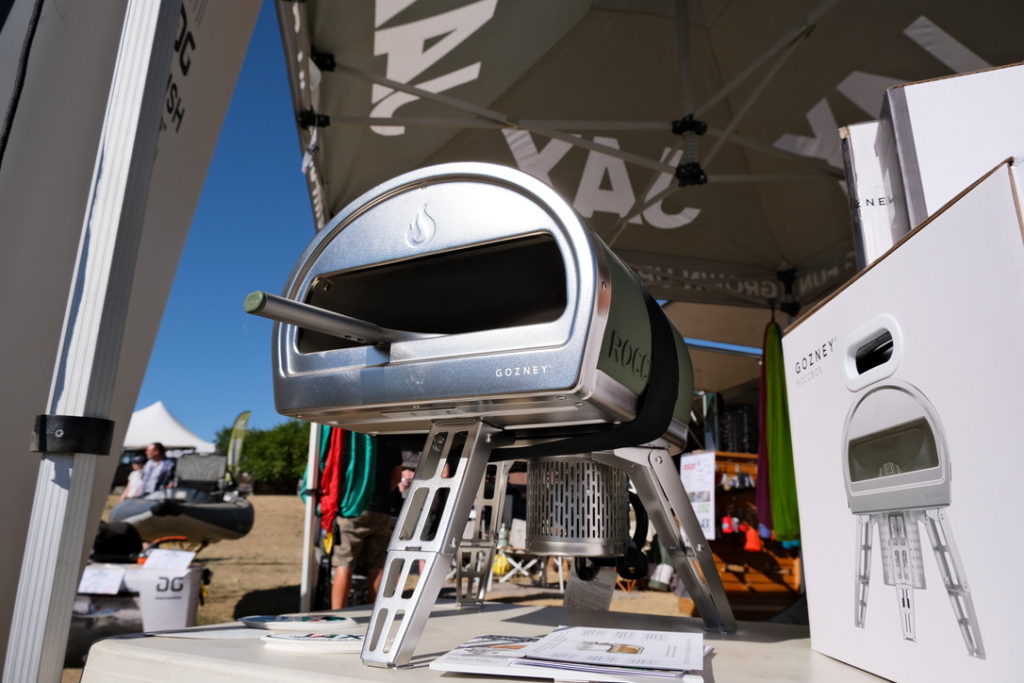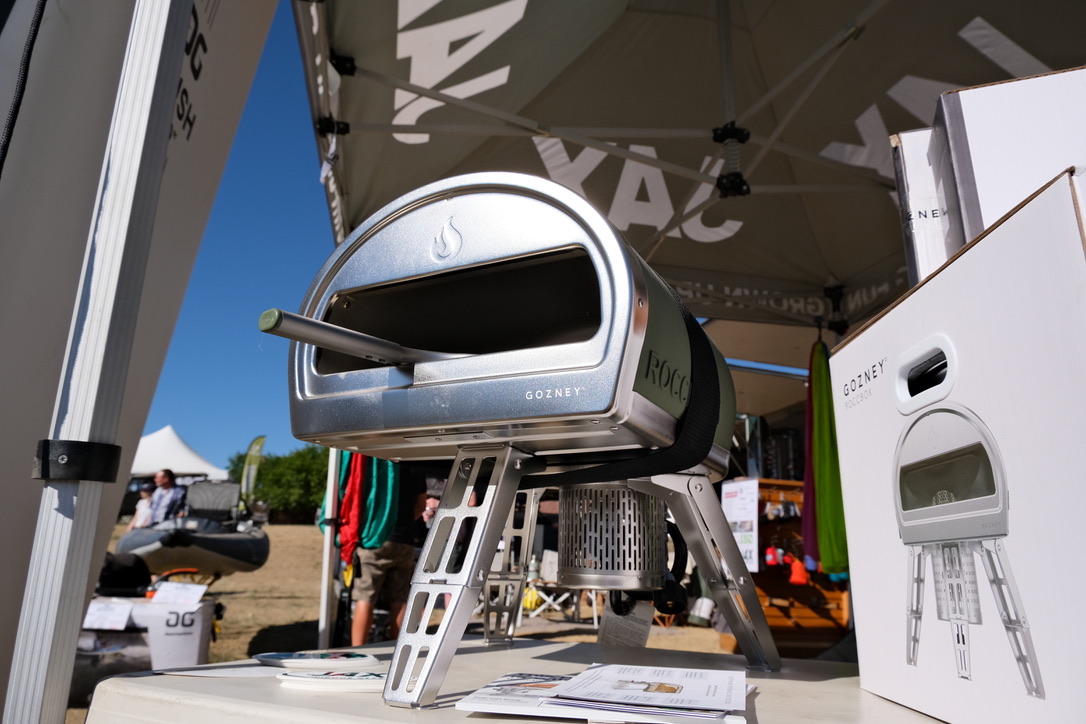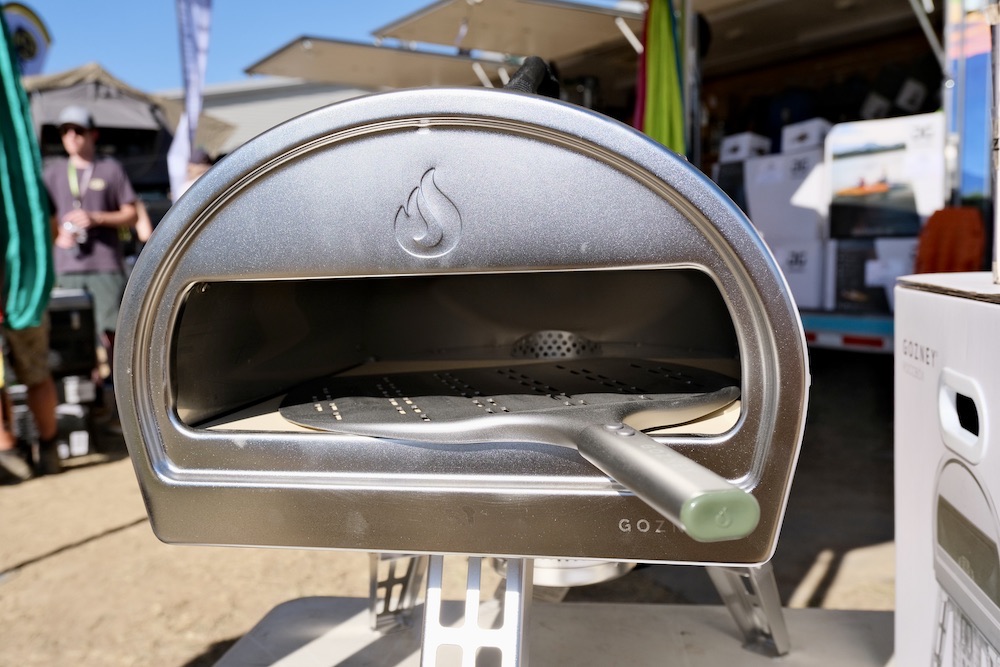 Everyone appreciates good food on the trail, but sometimes you don't want to commit much time to cooking. The Roccbox from Gozney is here to help. It reaches 950 degrees Fahrenheit and cooks restaurant-quality pizza in minutes. With a stone bottom, insulated sides, and a unique rolling flame, you can cook a thin crust to perfection in less time it takes to prepare a dehydrated meal. The exterior is touch-safe even when the oven is at full cooking temperature. There's also a wood fuel option for a truly old-school pizza oven experience.
GP Factor — Recovery Camp Shovel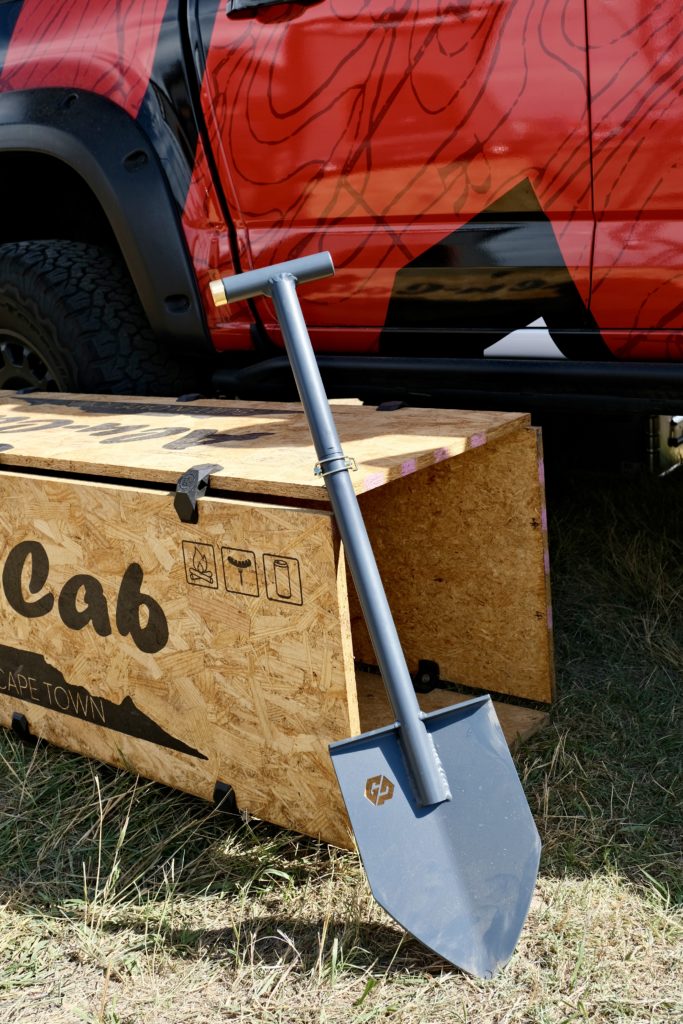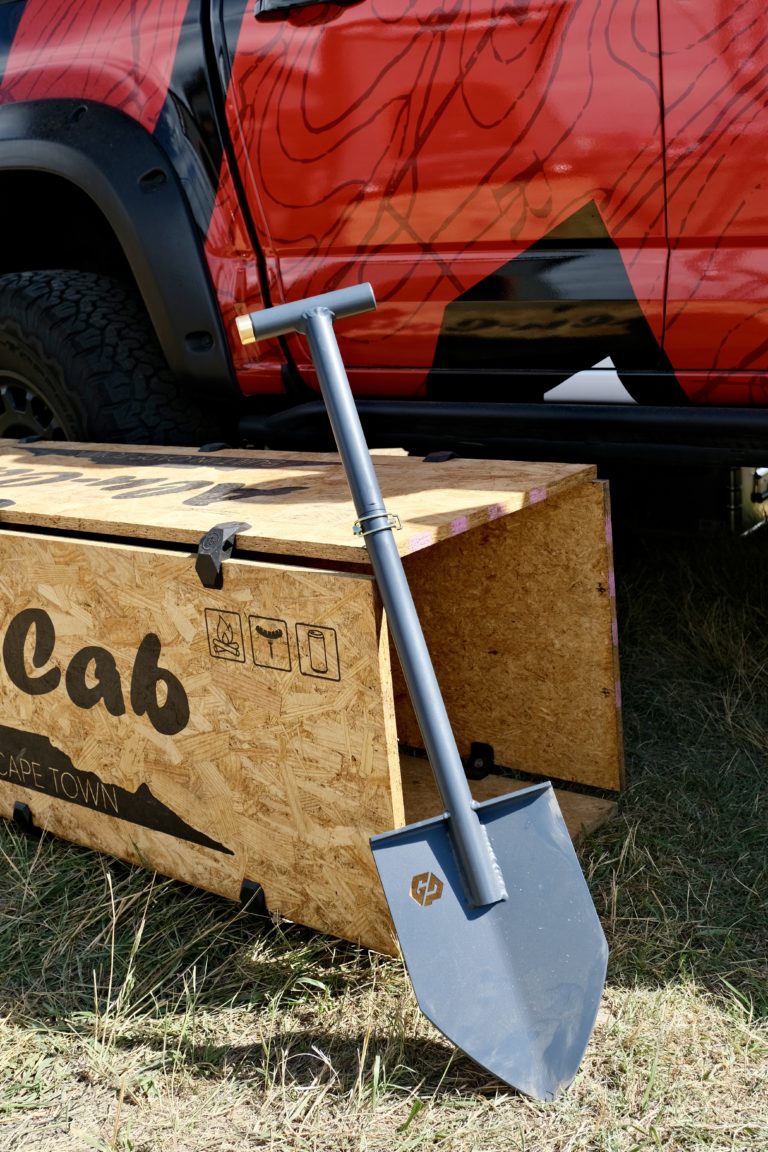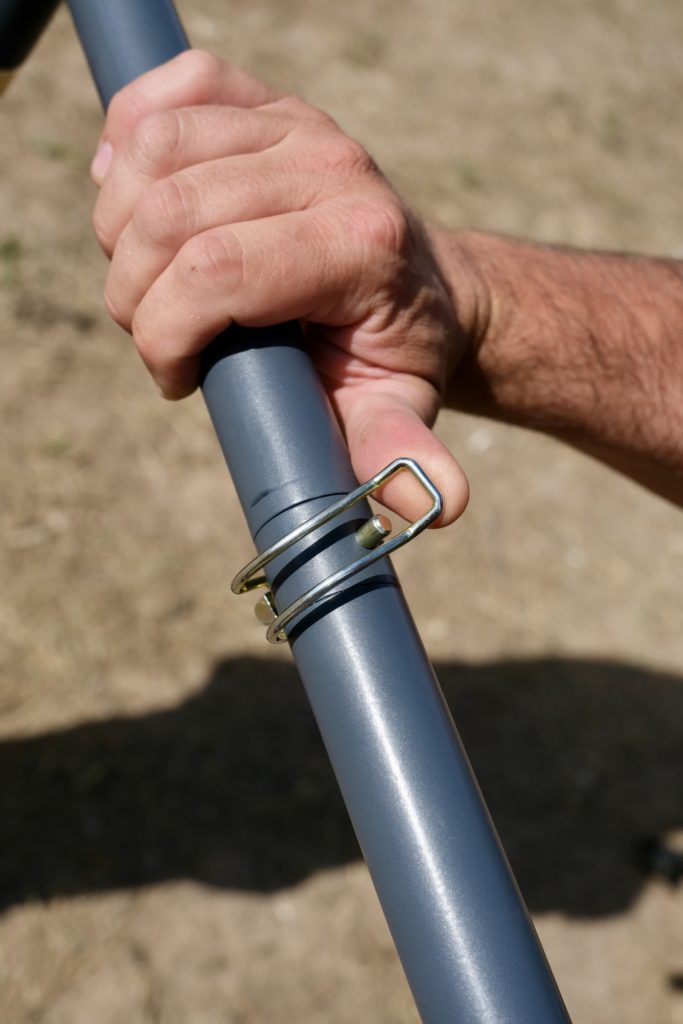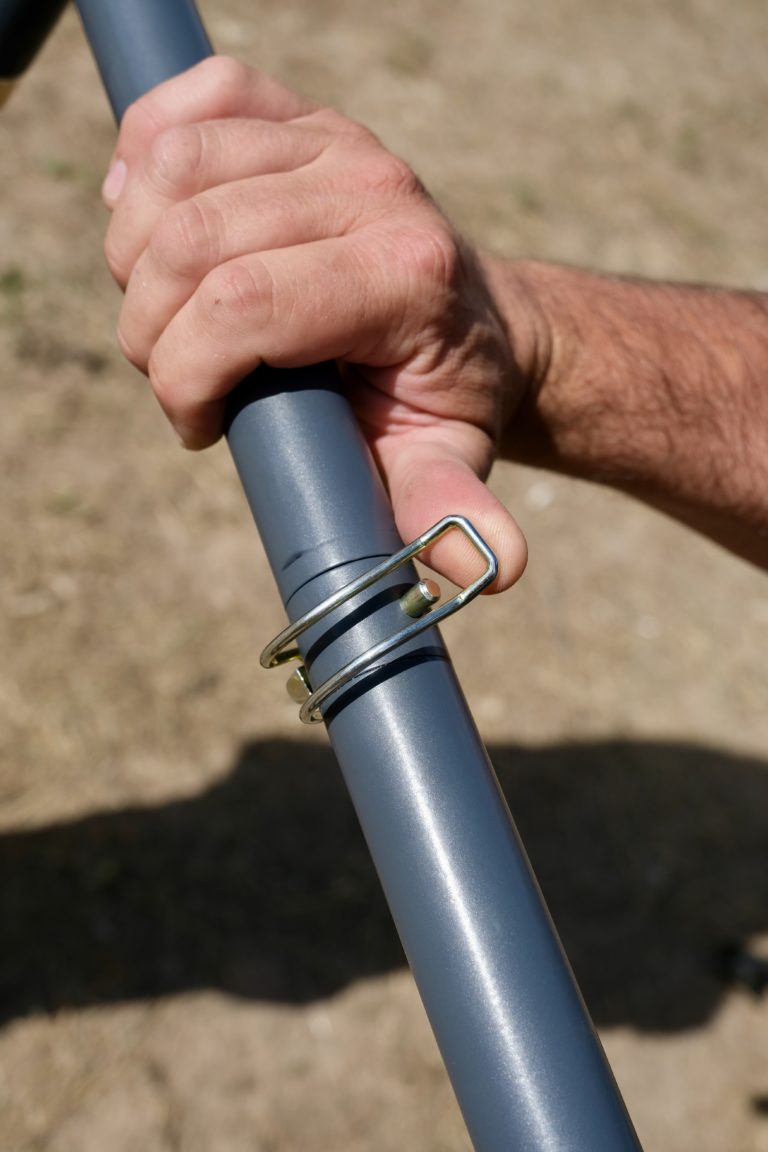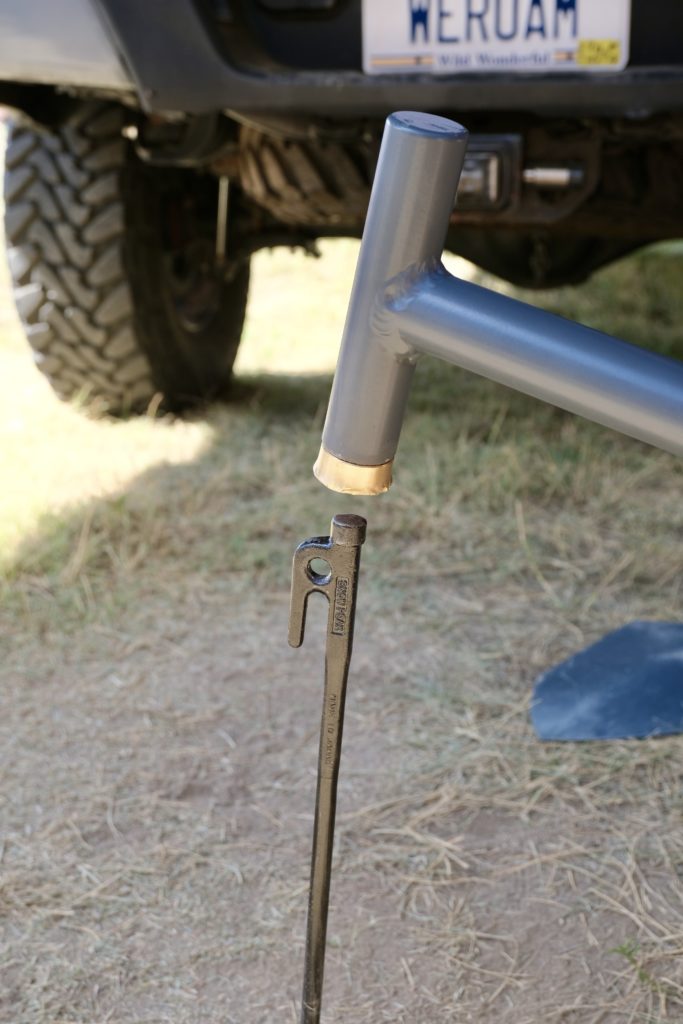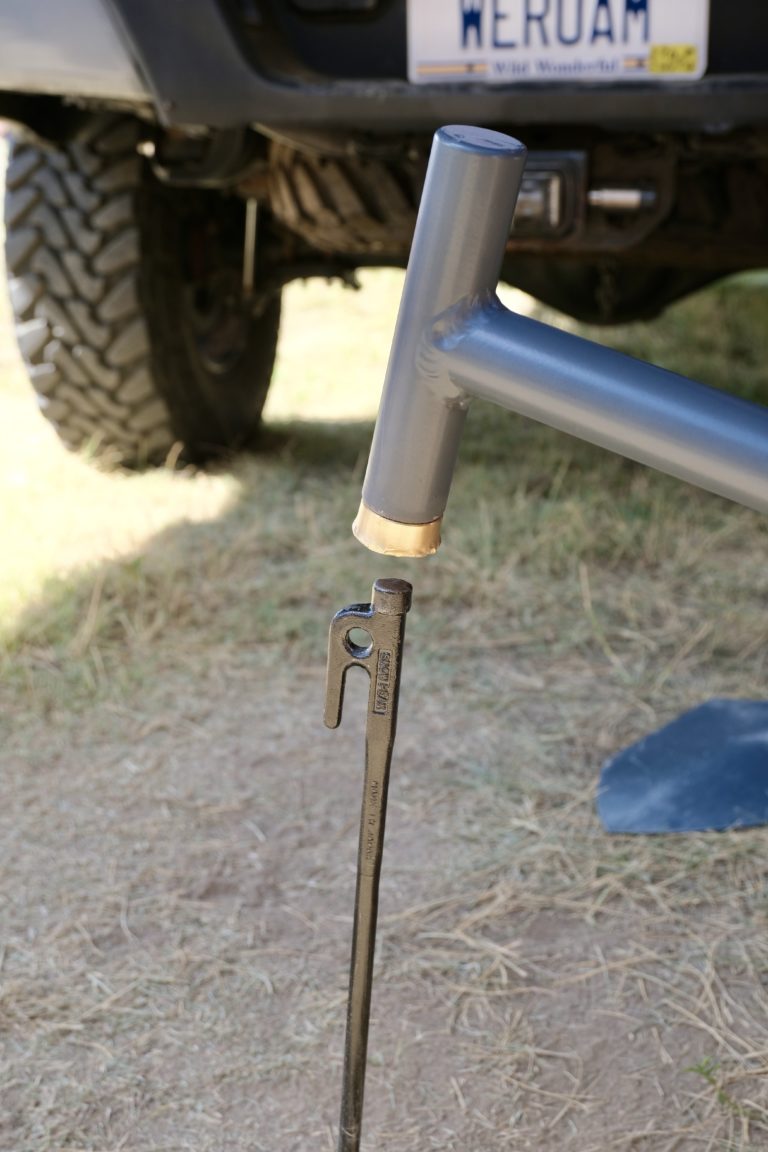 Sometimes you just need a shovel. Maybe you're in a recovery situation where the only way out is through a bit of sweat equity. Of course, there's the value a good shovel brings to a Leave No Trace situation, and you never know when you'll need to dig a hole. GP Factor's new Recovery Camp Shovel debuted at Overland Expo Mountain West, and it was definitely a hit in more ways than one. Available in one-piece and two-piece versions, this mid-sized hand tool is built to take a beating with solid construction. The two-piece model also includes a replaceable brass tent stake hammer that doesn't mare your stakes. The Recovery Camp Shovel will be available on September 9, 2022.
HydraPak — Pioneer 10L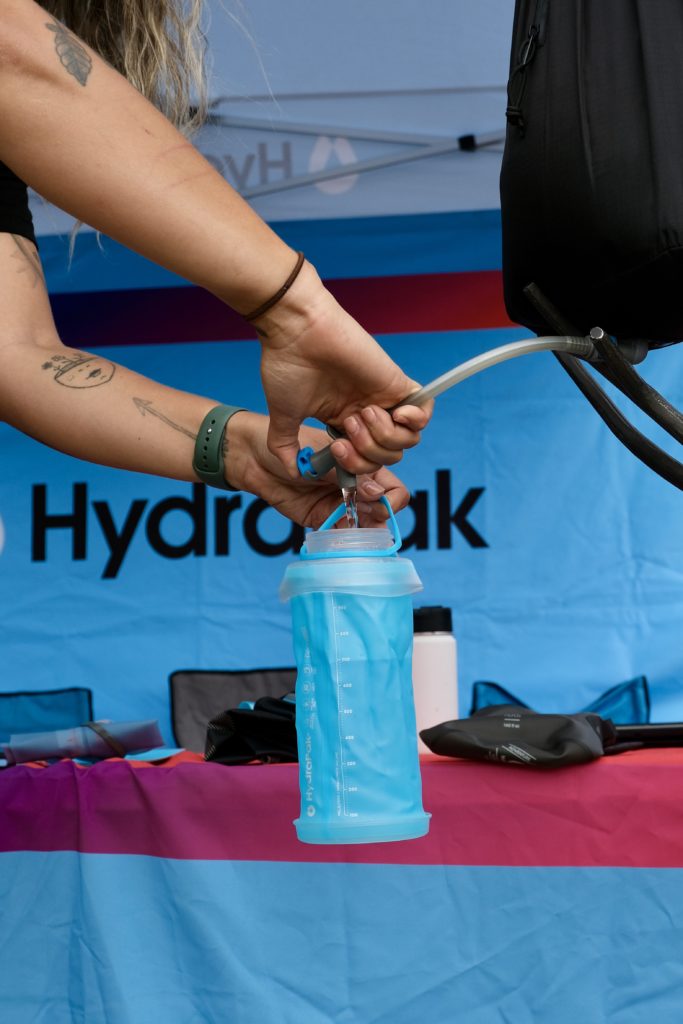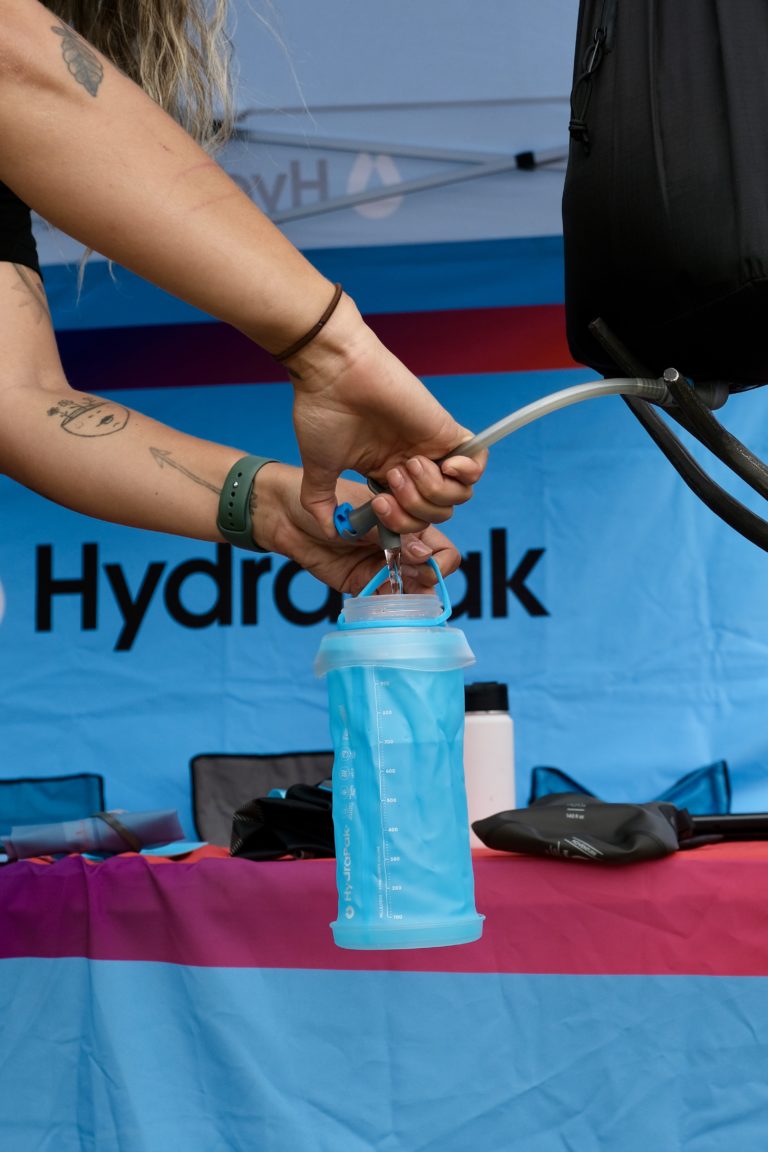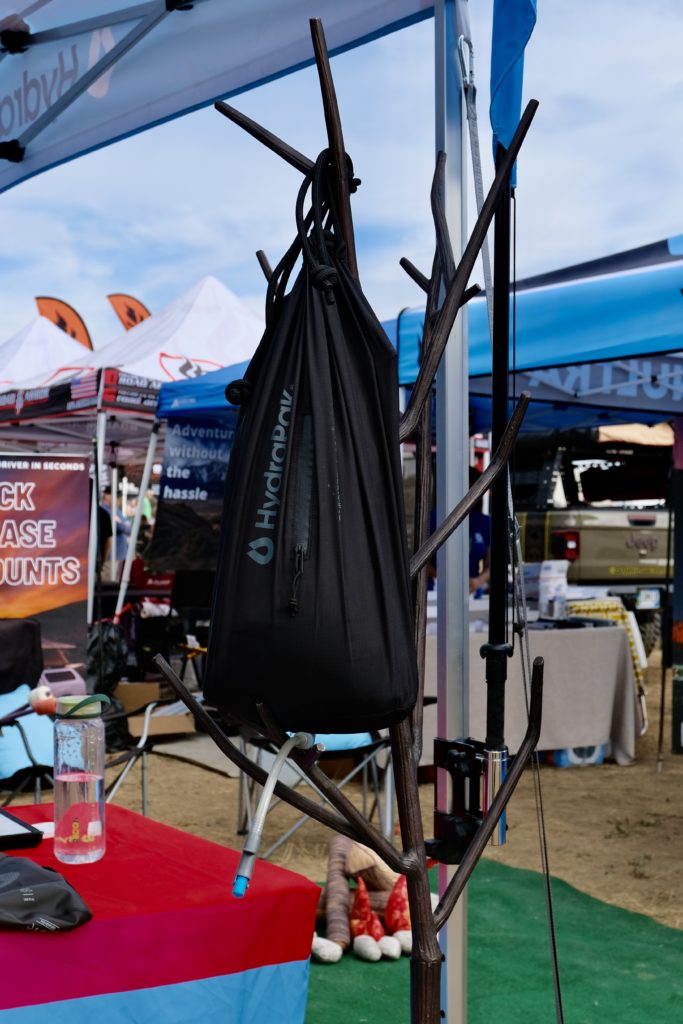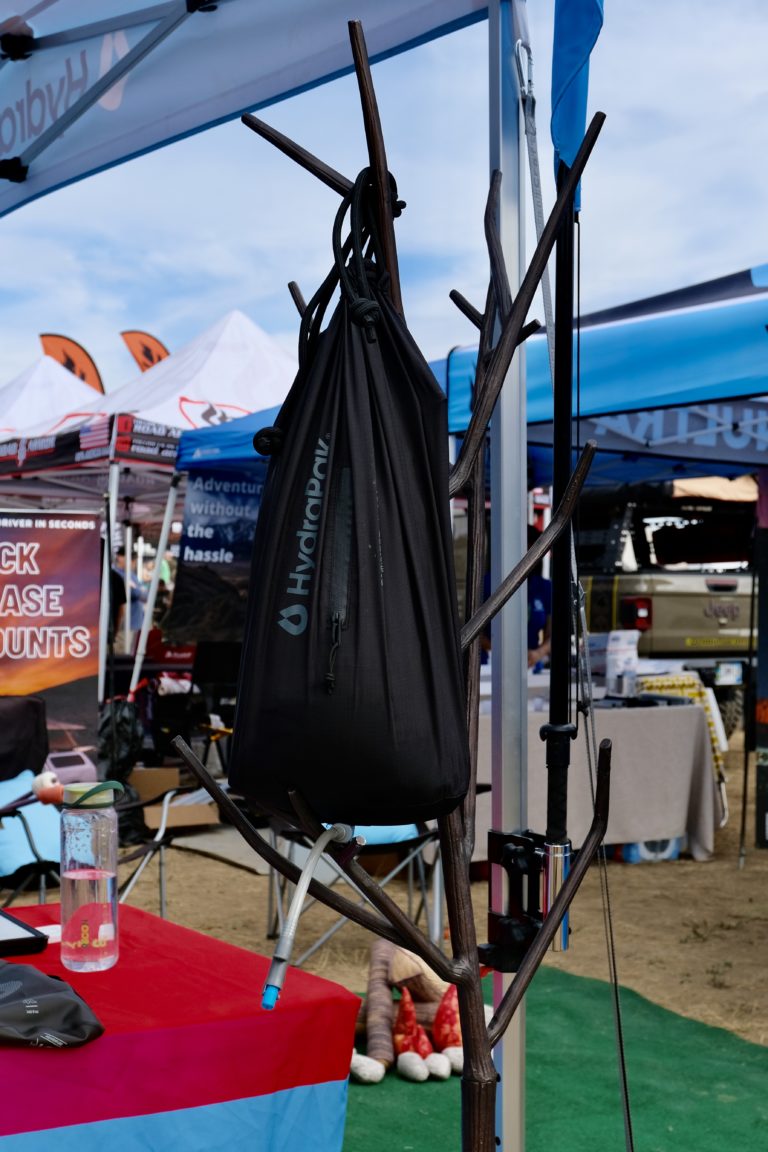 Carrying water can be a hassle when you're dealing with bulky containers, filtration, and pouring into bottles without wasting water. The Pioneer hydration bladders from HydraPak feature an easy-to-fill slide-seal top. You can hang or carry the bladder with the included soft bag. The most impressive feature is the Camp Tap which dispenses water with a simple push button. It also locks open for filling or washing and auto-seals when the button is released. The HydraPak is also compatible with water filters that feature 28mm threads.
Jsport — Universal Spare Tire Carrier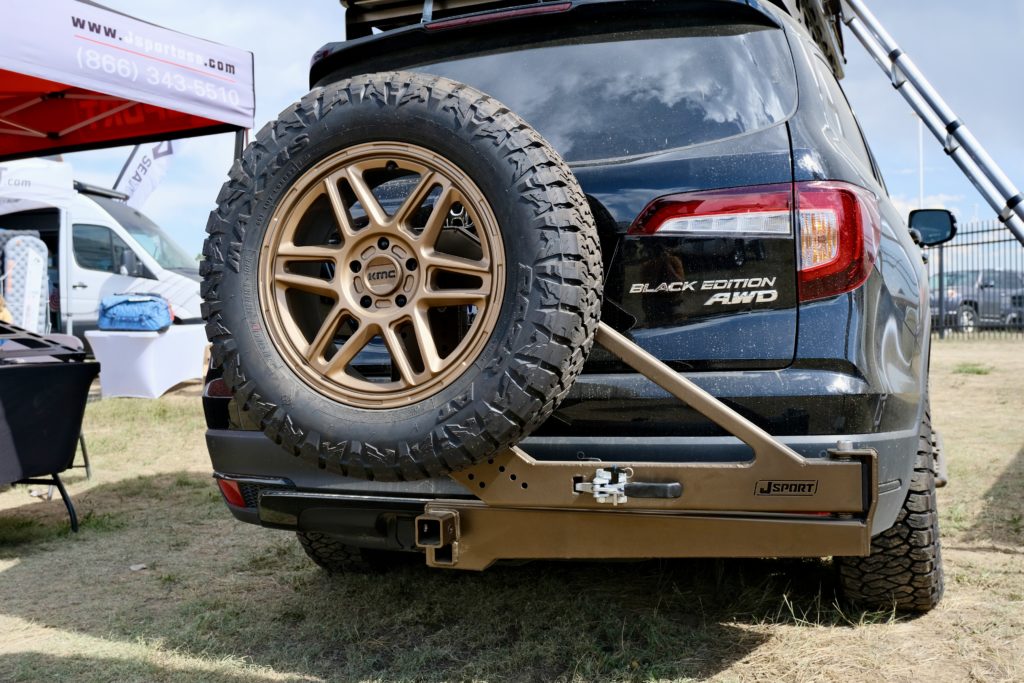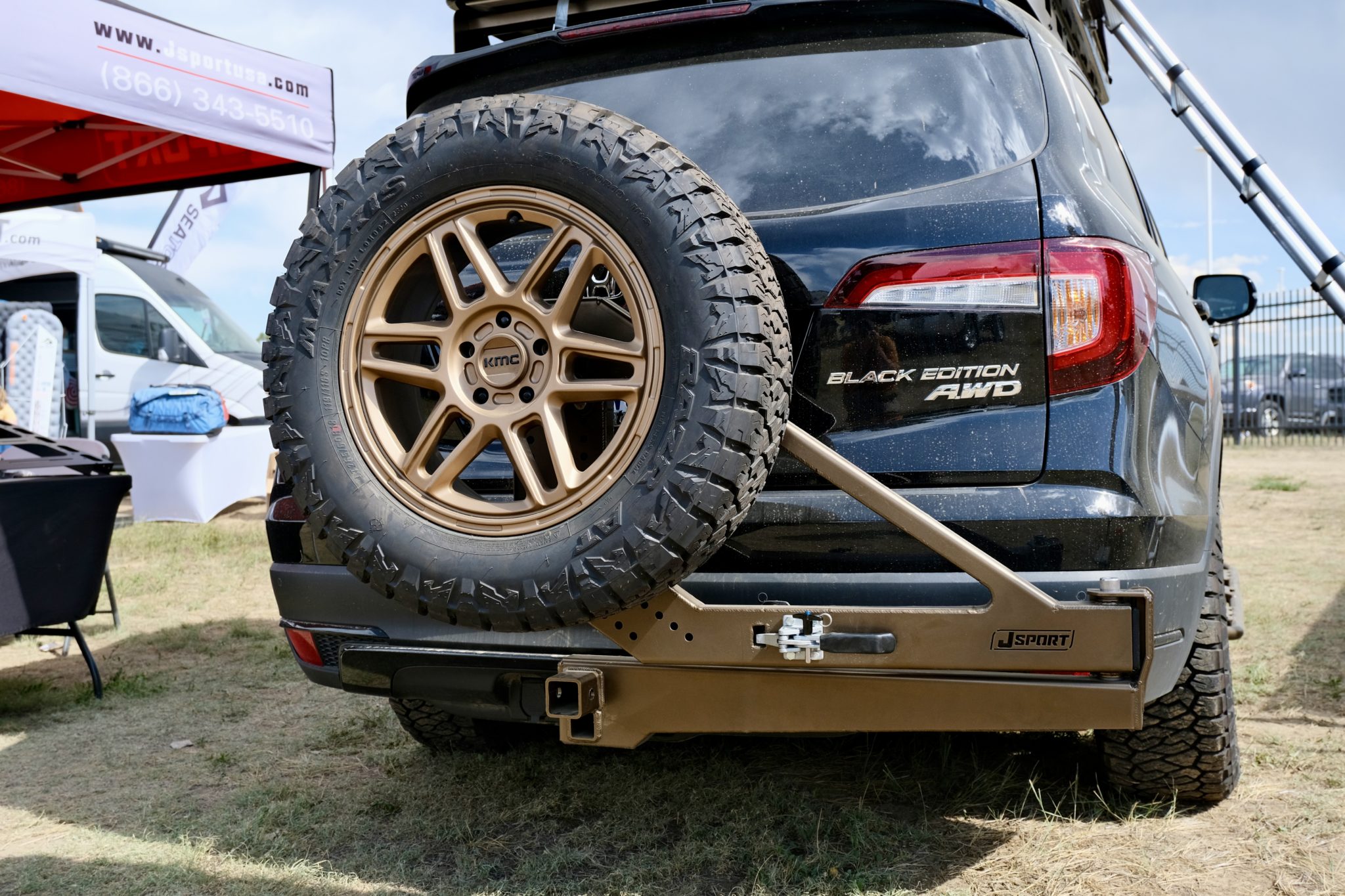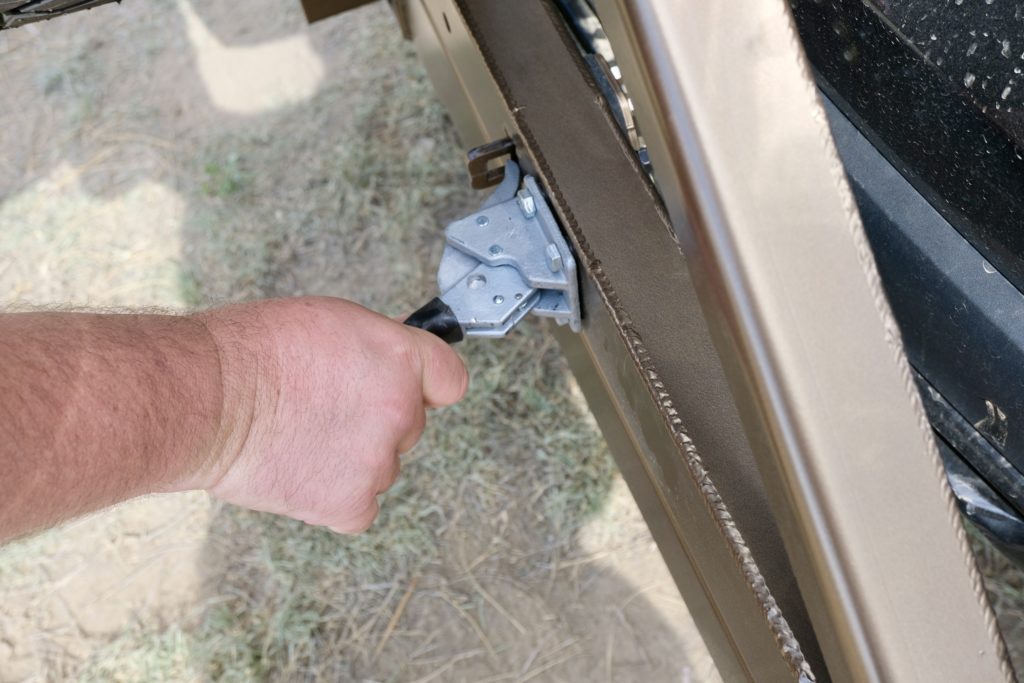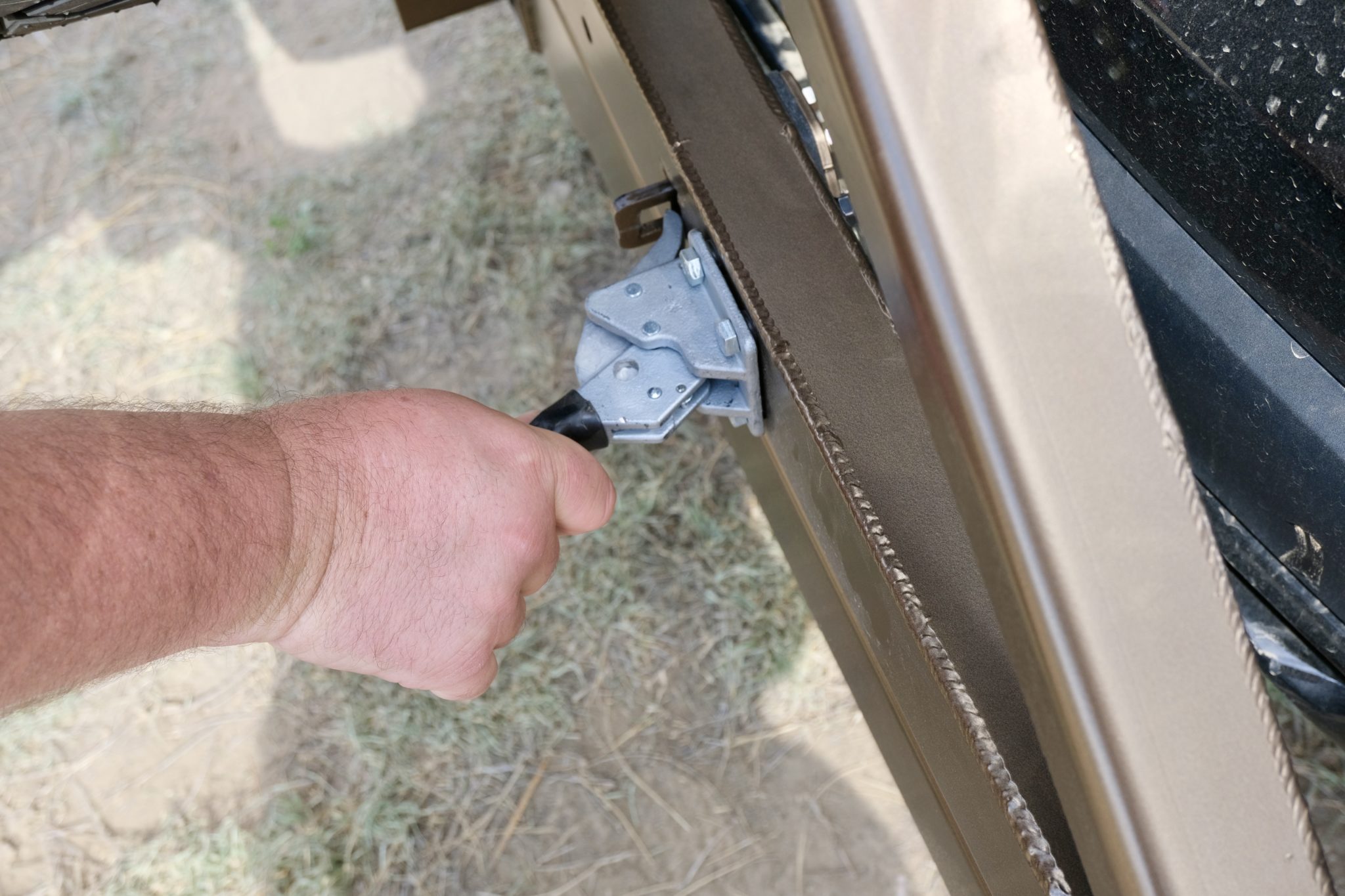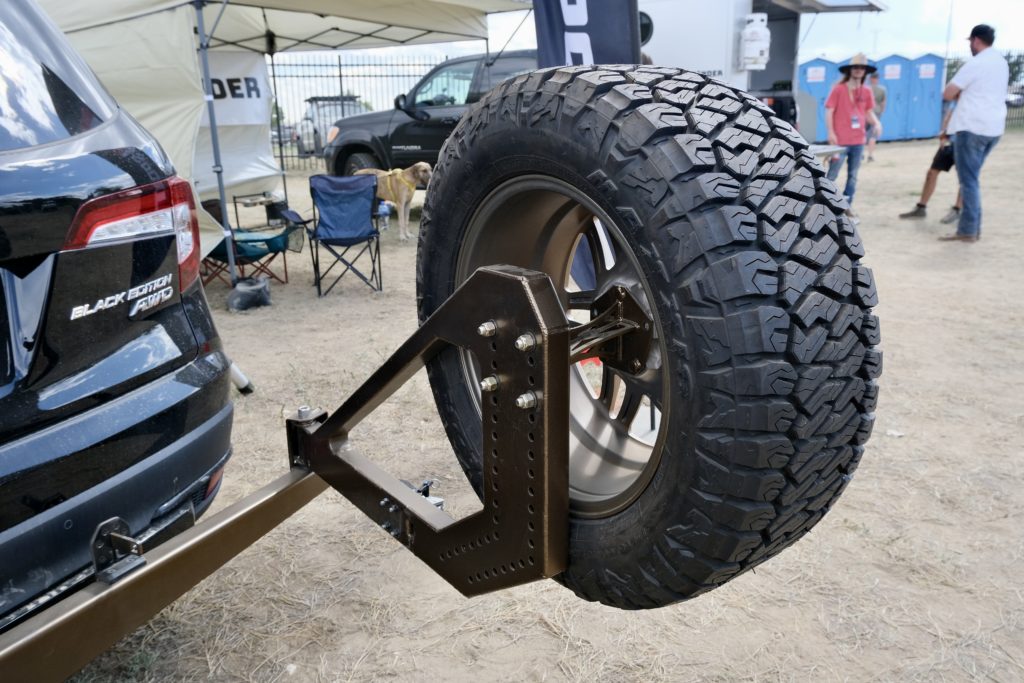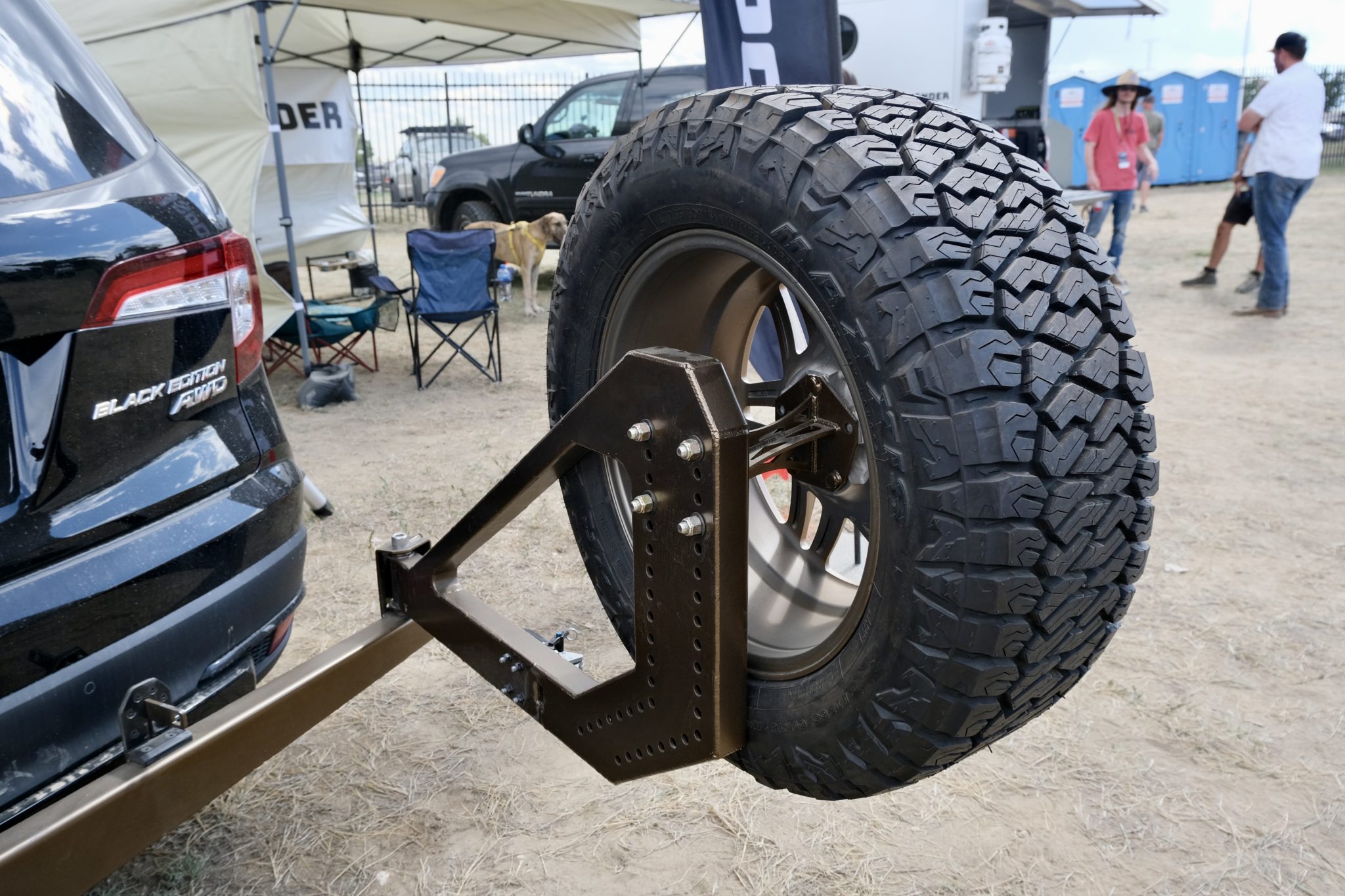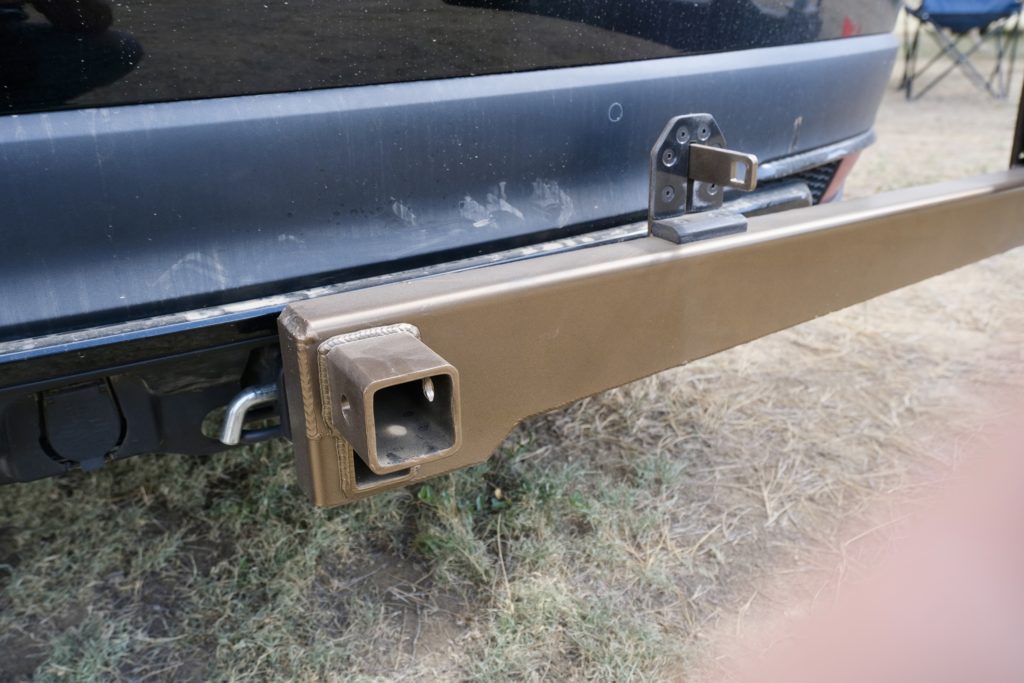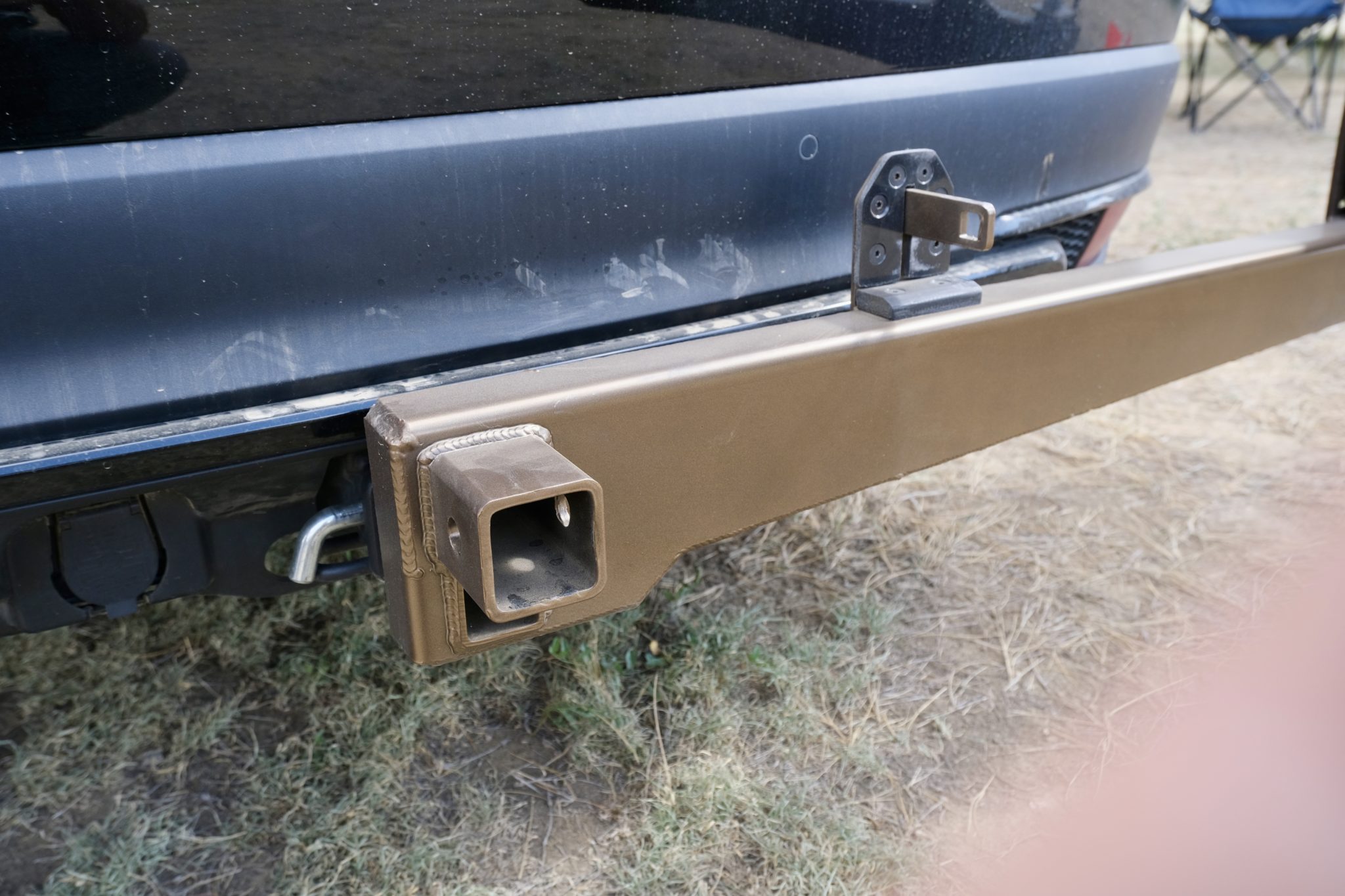 If you're looking to move your spare from its original location without adding a rear bumper, you should take a look at the Universal Spare Tire Carrier from Jsport. The carrier is rated up to a 40-inch tire and features slotted mounts to accept multiple lug patterns. It's available in two sizes and both right and left-handed models. The carrier's nearly flush design ensures your departure angle doesn't suffer, and the release mechanism is as solid as the rest of the swing out. With the included extension, you can still attach racks or other accessories to your 2-inch receiver. This product will allow cross-over, station wagon, and even truck owners to carry a full-sized spare in a trail-ready position.
Kelty — Backroad Shelter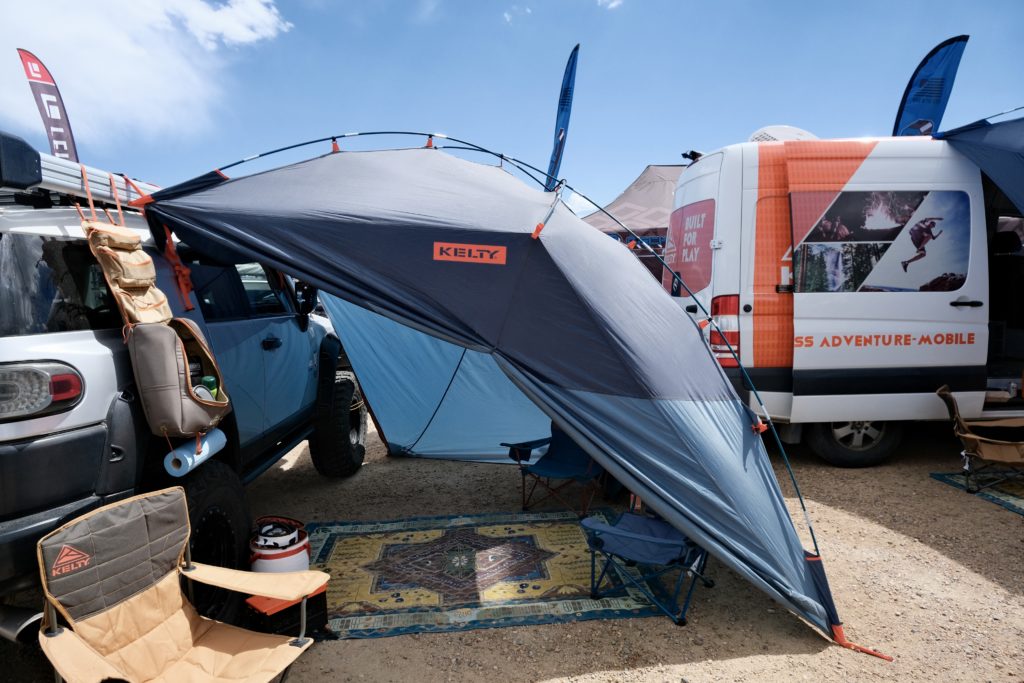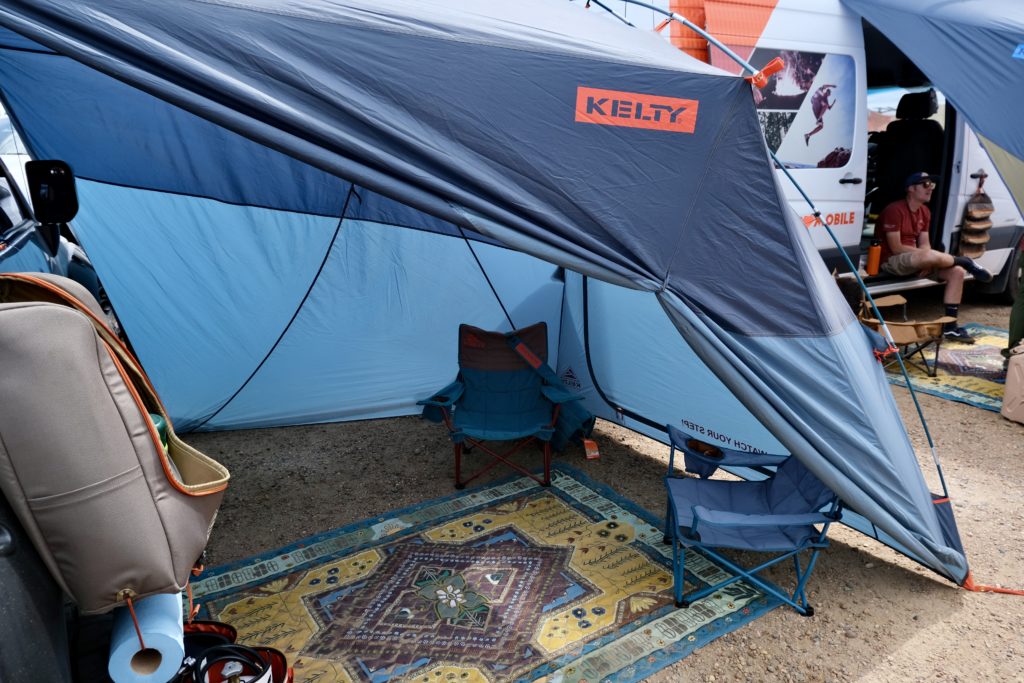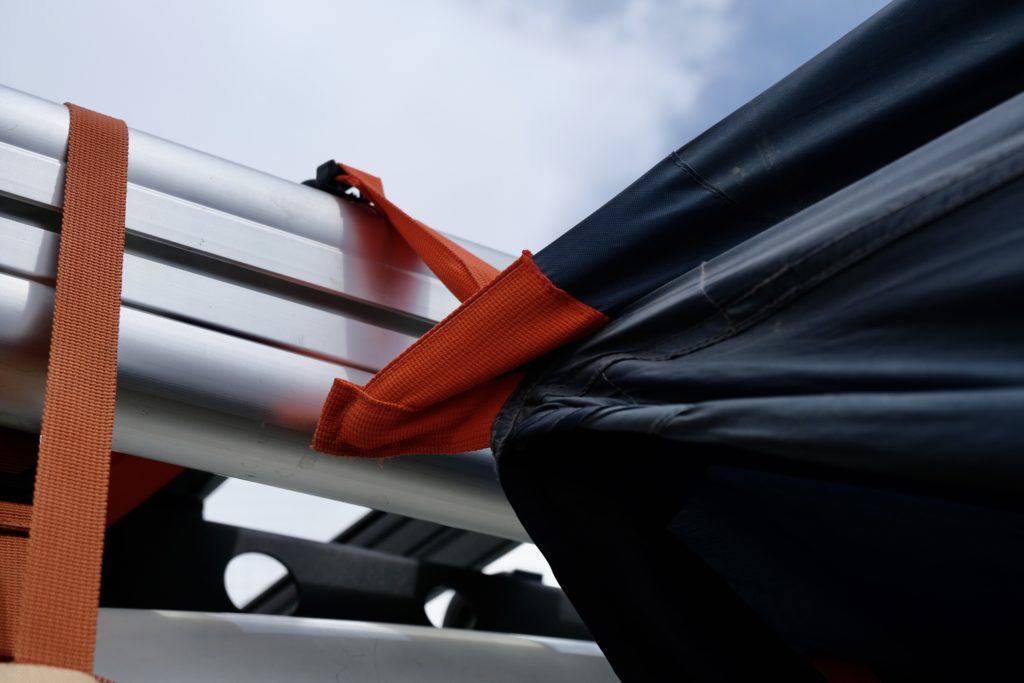 Kelty has been making gear since 1952, and in that time, they've produced just about every type of tent and tarp imaginable. They're now breaking into the vehicle-dependent travel market with their Backroad Shelter. This dome-shaped awning includes multiple universal mounting options so that it can attach to just about every roof rack on the market or the vehicle itself. The domed portion is angled down from the mounting points and features a large entryway. When you need more protection, the open ends can be rolled down, and it still has space for up to six adults. The whole awning packs up into a duffle for easy transport. No matter if you have a hatchback, a van, or an SUV, the Backroad Shelter can provide shade and weather protection in a simple package.
rollercam — roperoller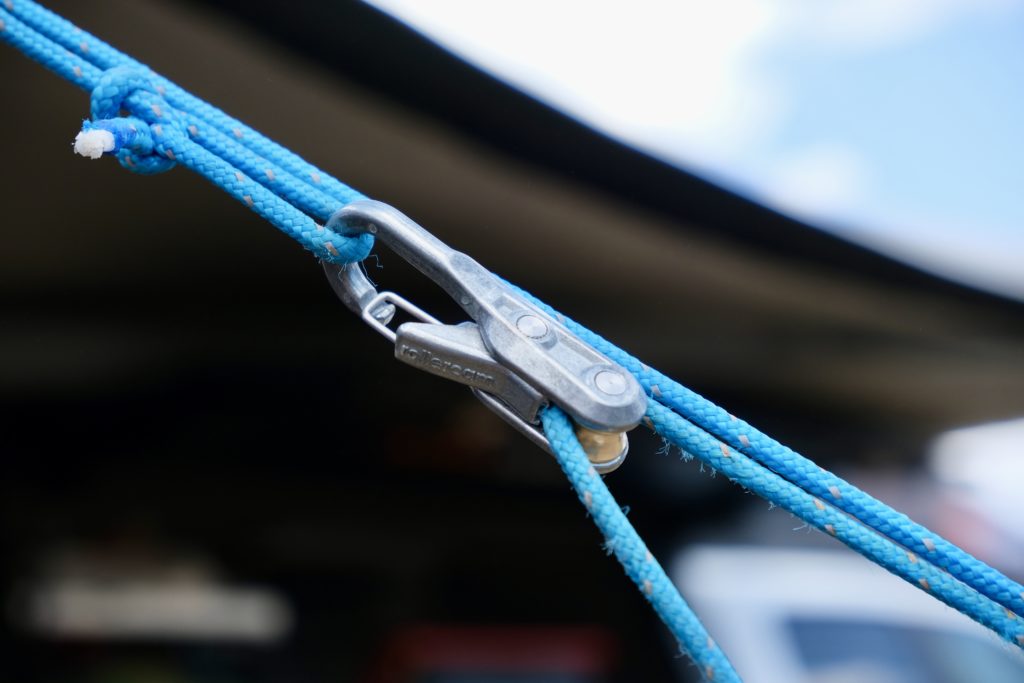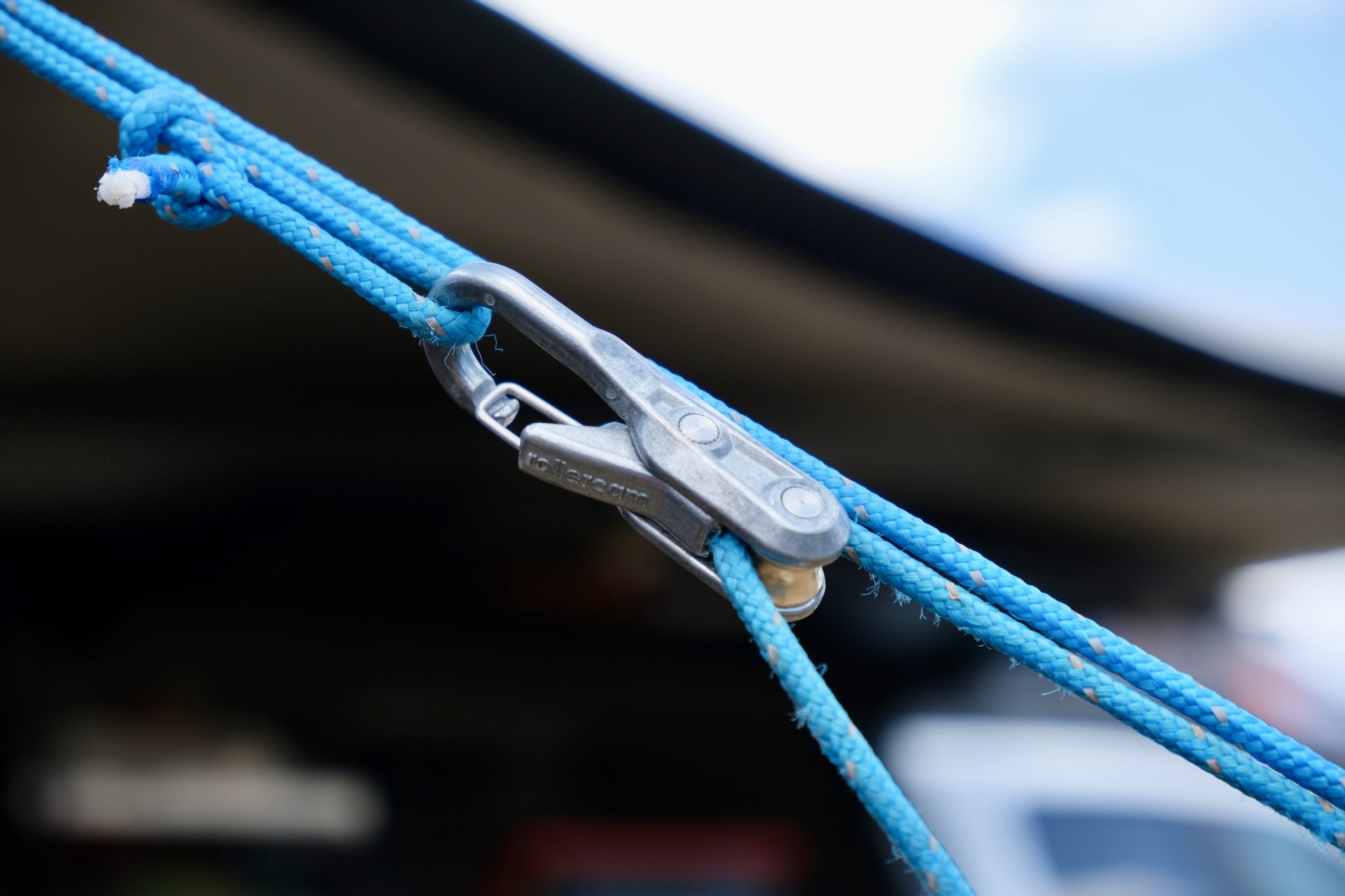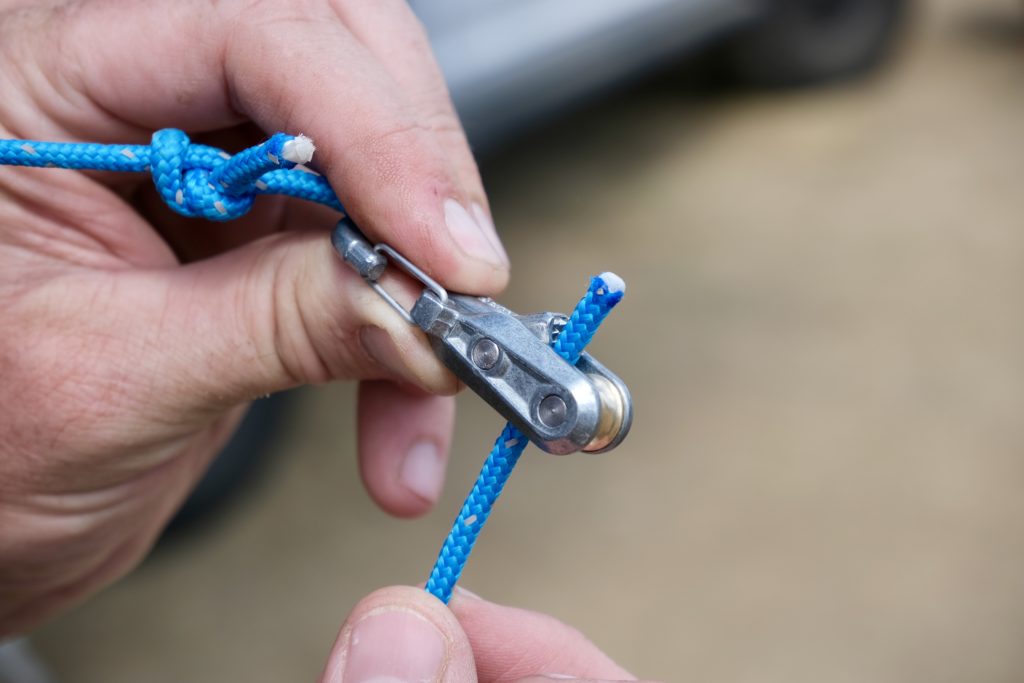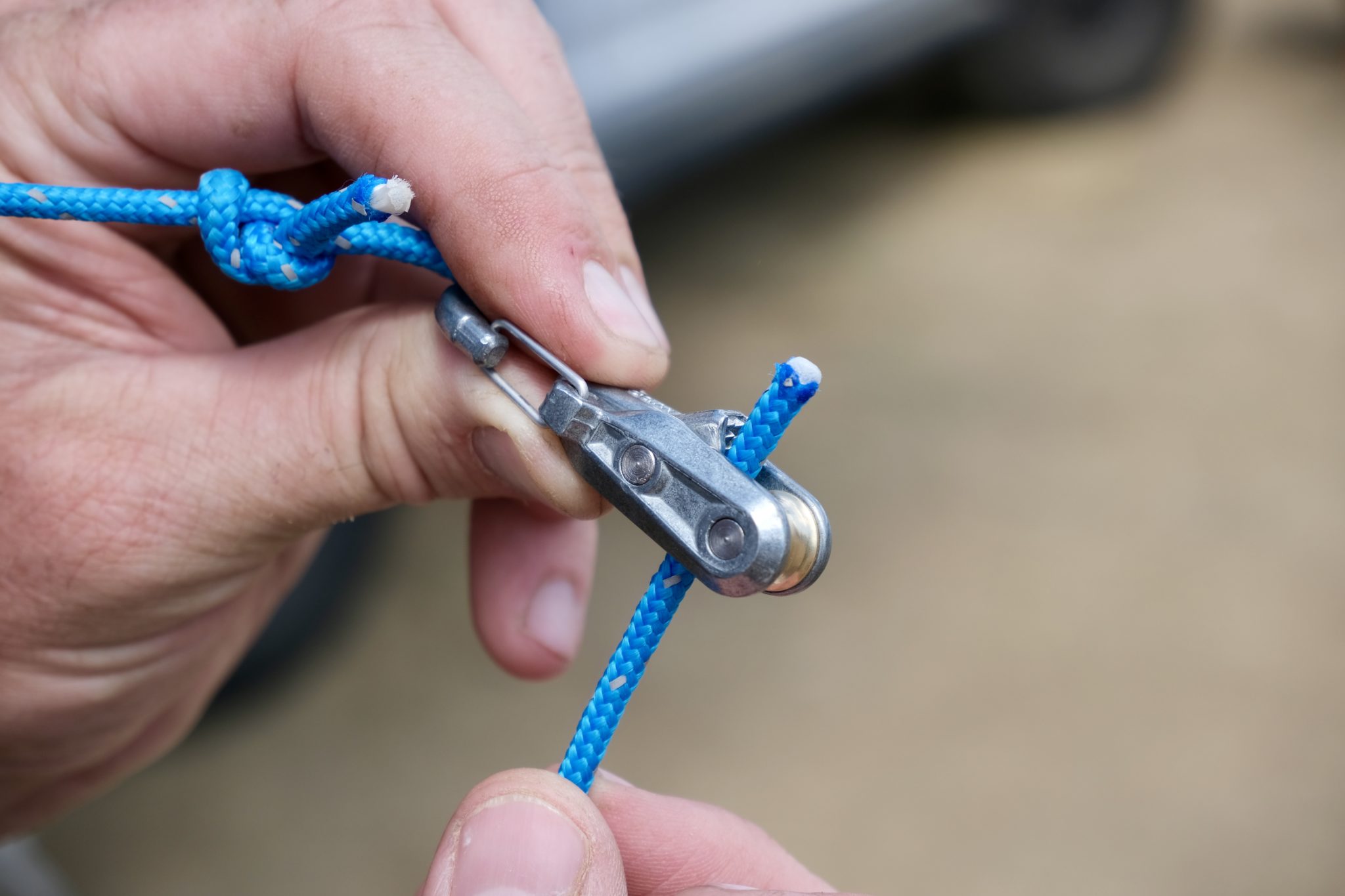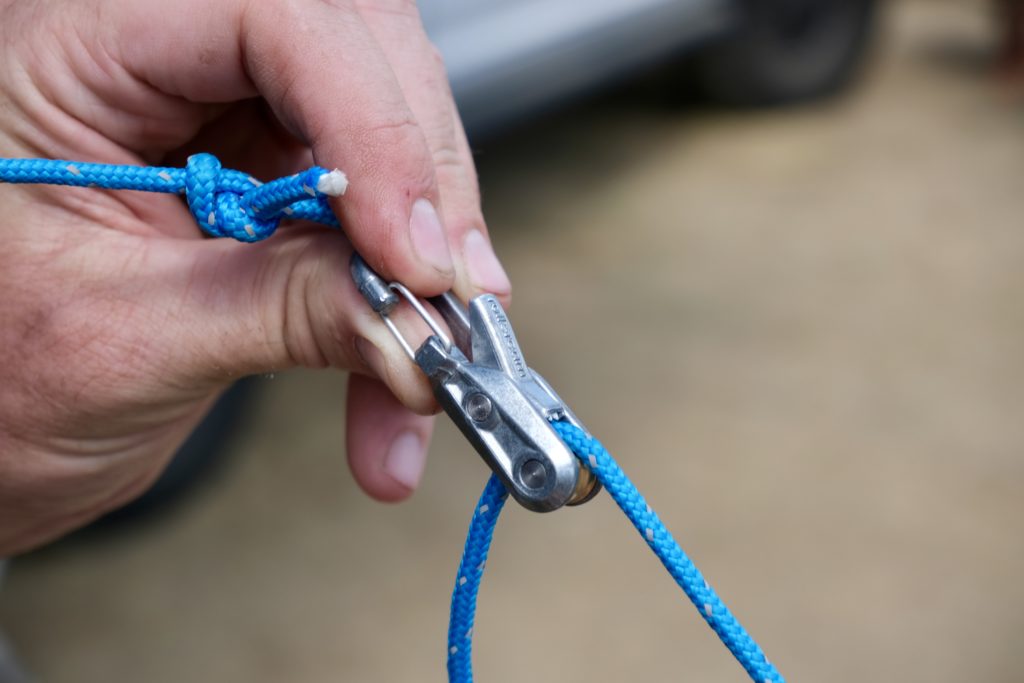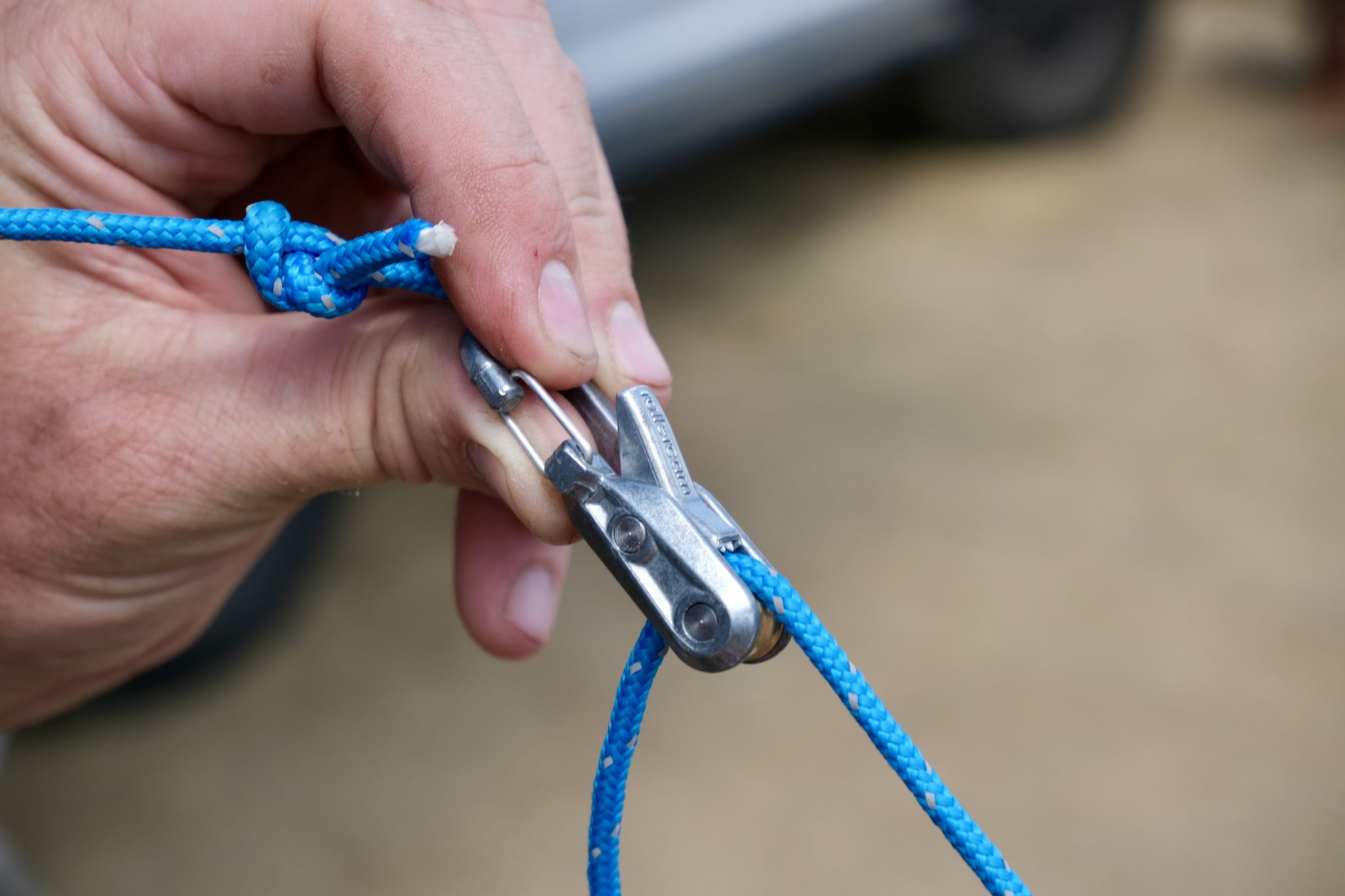 Sometimes the most important piece of kit is the smallest, and when you're guying out your tent or awning, that hardware is ensuring your shelter stays in place and undamaged. The roperoller from Rollercam builds on their experience of producing strong frictionless cam buckles that offer 10x more holding force. This tiny piece of equipment uses the same frictionless roller design, but it's sized for 550 paracord. You can easily secure an awning, guy out a tent, or secure light items with one simple pull of the cord. The roperoller will be available soon.
Sleeper Systems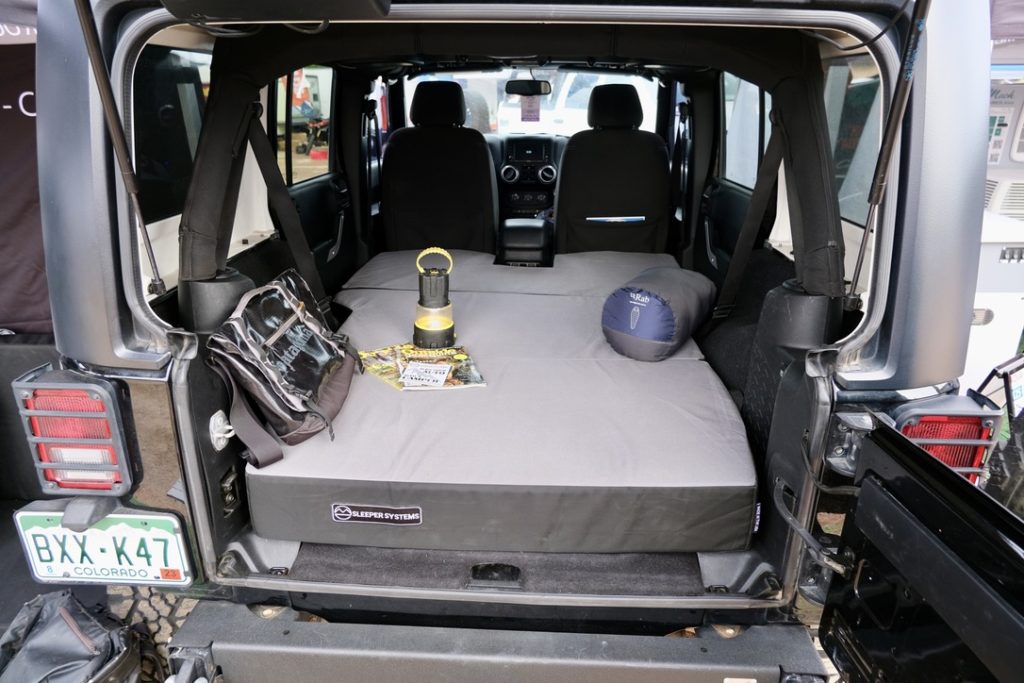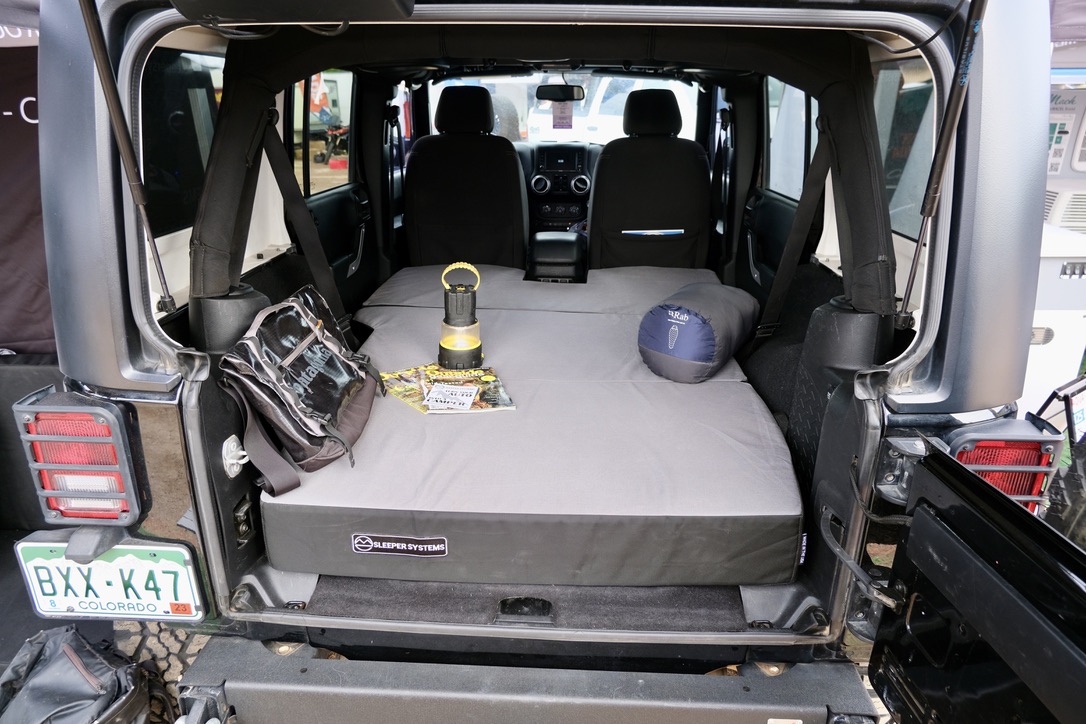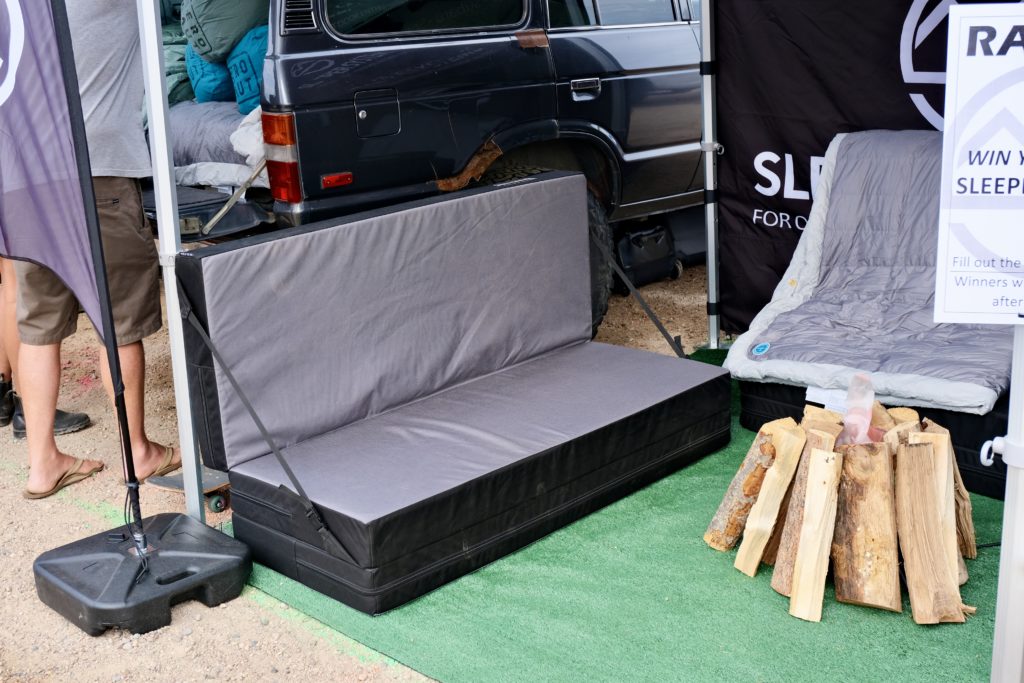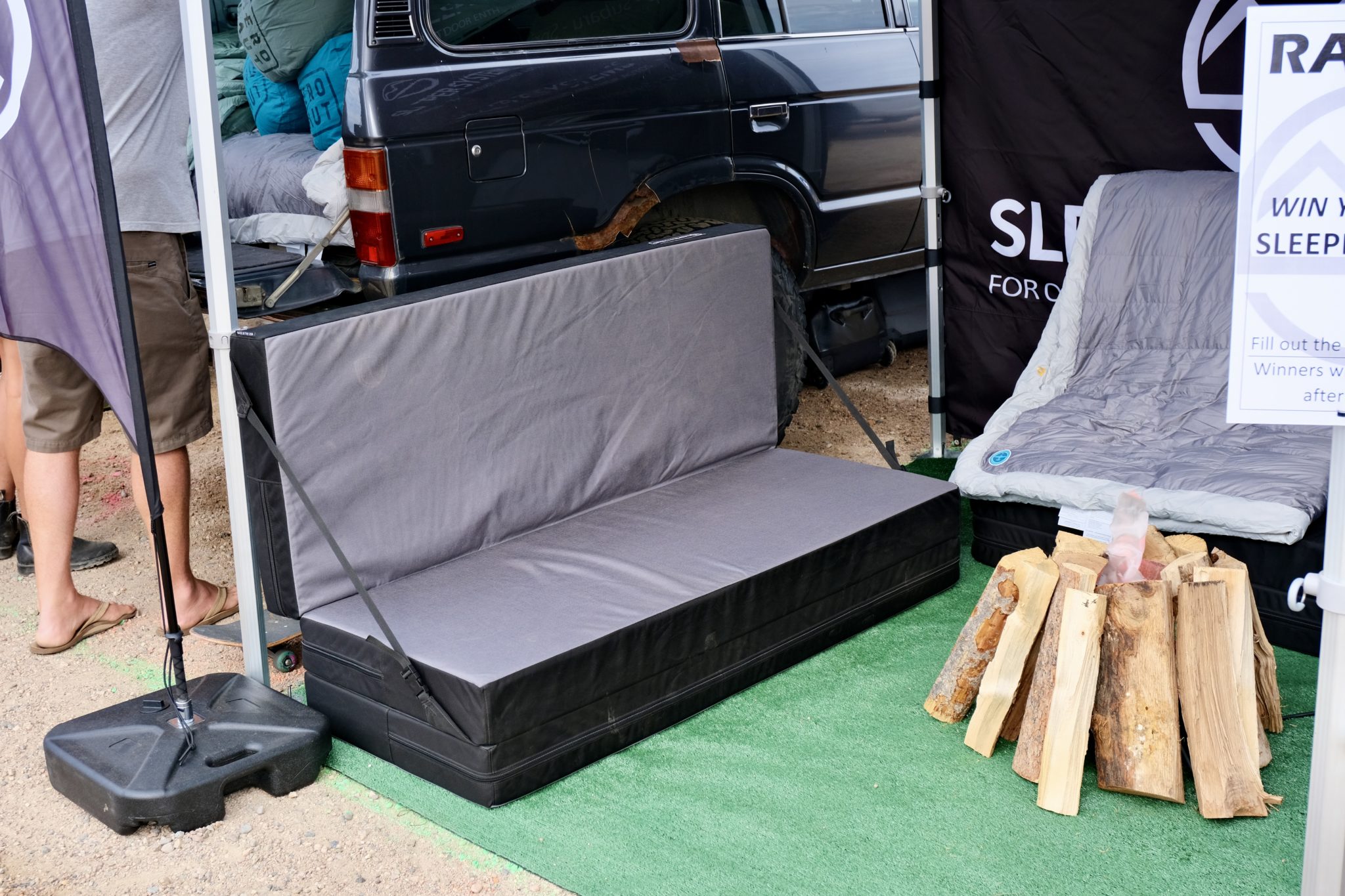 For convenience and covert needs, it's nice to have the option to sleep in your rig. Plus, it's a great way to get out and sleep in a secure shelter without needing a lot of extra equipment. Sleeper Systems offers one of the best options to turn a host of vehicles into a comfortable place to rest for the night. You can find vehicle-specific models for vans, Subaru Foresters, and Jeep Wranglers. Plus, they offer queen, truck bed, and custom sizes. However, Sleeper Systems doesn't stop by simply providing a great place to rest. Their mattresses convert into a camp couch that's covered in nylon, so it's stain, dirt, and water-resistant. If you're looking to sleep inside your rig, you would be hard-pressed to find a better option than Sleep Systems.
Surefire — Stiletto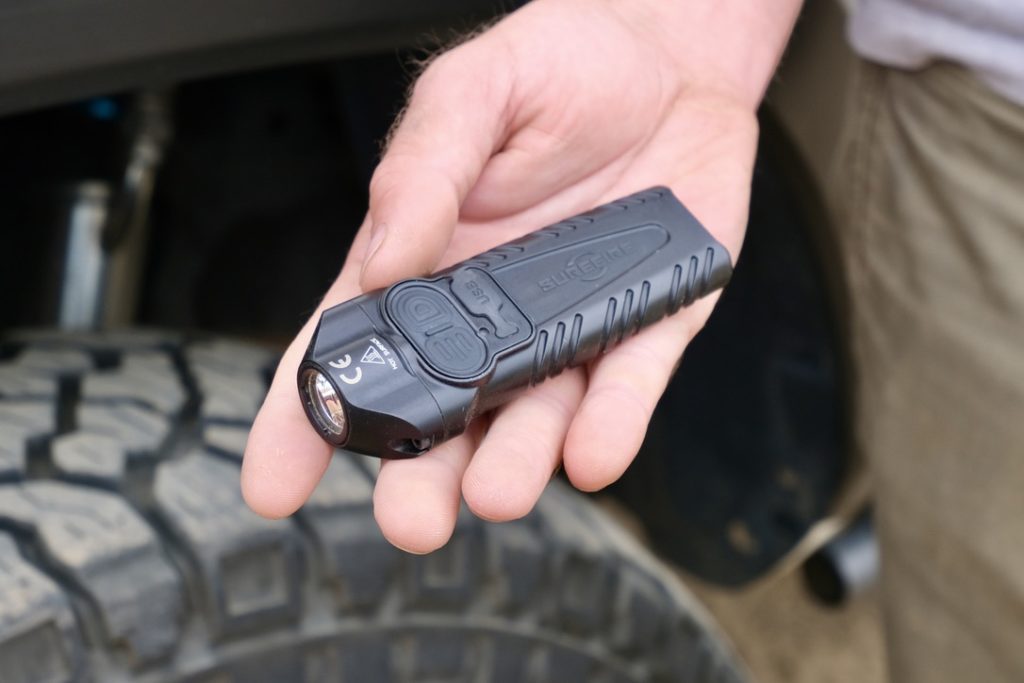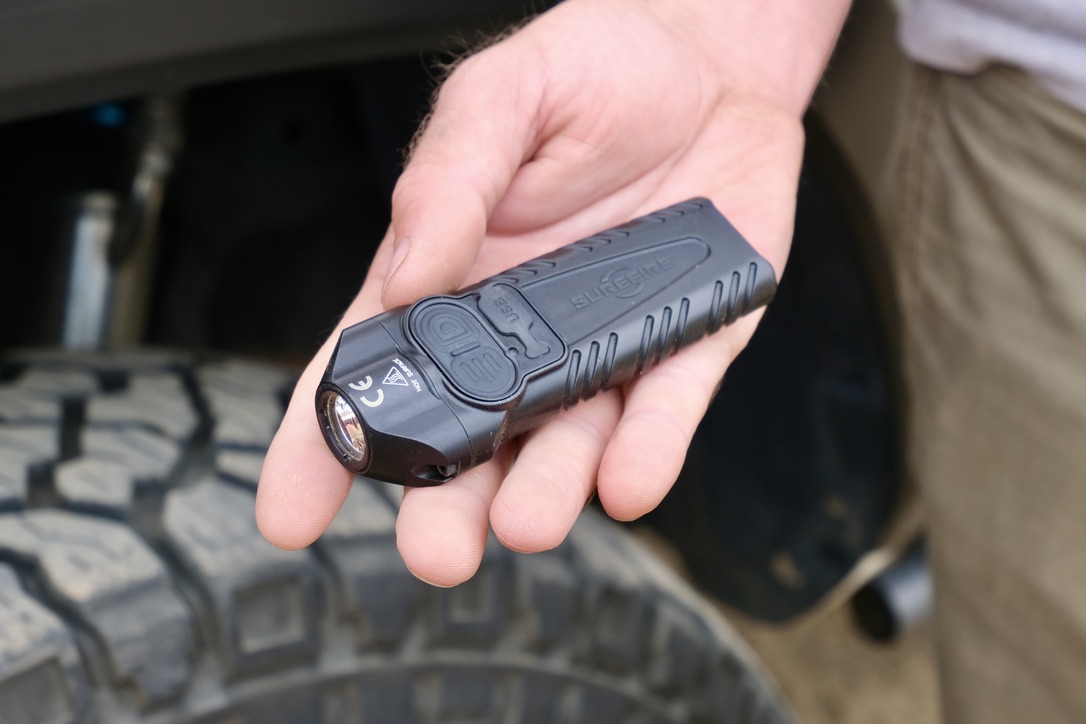 The form of the flashlight has been relatively unchanged for many years, but Surefire has taken a step away from the norm with the Stiletto light. It's a nontraditional shape, but it includes the performance we've all come to know and trust from Surefire since 1979. The three output levels offer 650, 250, or 5 lumens, so you can match the illumination to your situation. It's constructed with a rugged polymer body that's tough enough for everyday carry and adventure duty. It's fully programmable, and the tail switch also offers instant-on capabilities.
Vanultra — Quick Release Tent Locking Mounts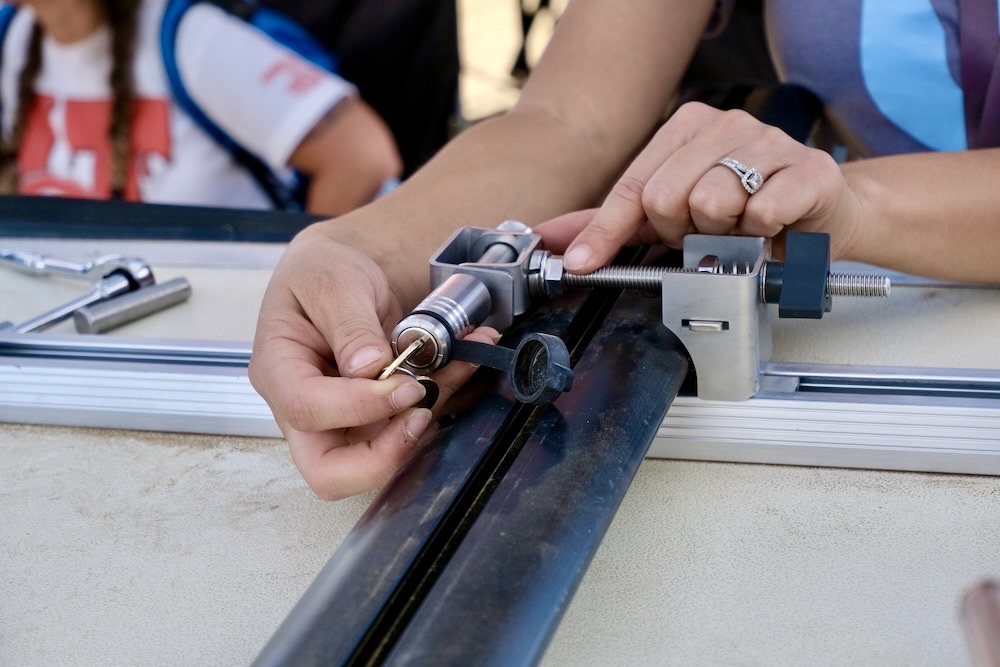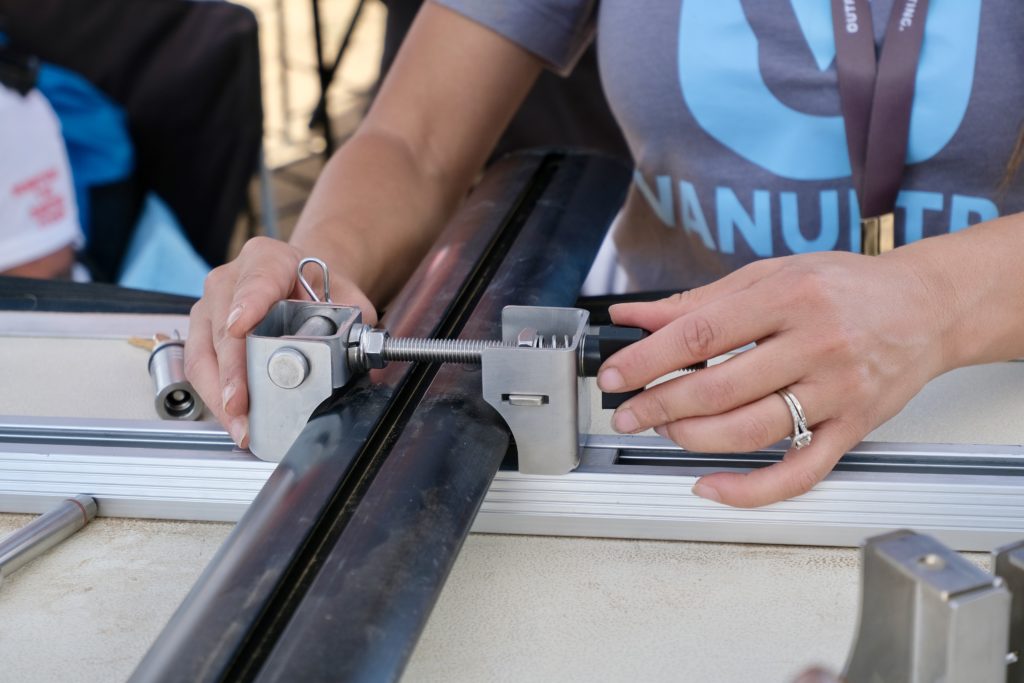 Unfortunately, it's not necessarily an uncommon occurrence to hear about an overlander that walks out to find their rig missing their rooftop tent. A motivated thief just needs a few minutes and a wrench to remove your tent from a roof rack. Vanultra's new quick-release hardware is designed to make your rooftop tent secure by incorporating a locked core into their quick-release hardware. Without a key, your tent isn't coming off the rack without a fight, but with the key, it's quick and easy.