Overland Expo PNW 2023 is a wrap, and once again, we were out scouring the nearly 400 exhibitors to check out the coolest gear we could find. From the water filters to offroad trailers and everything in between, we narrowed it down to ten items that will help you get equipped for your backcountry adventures.
Acacia — Tents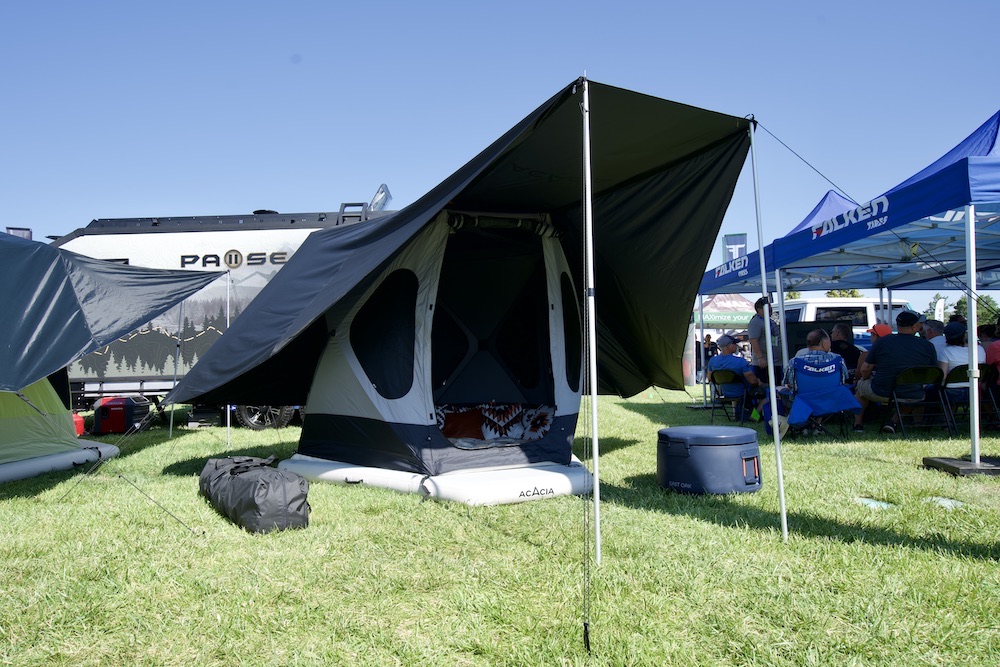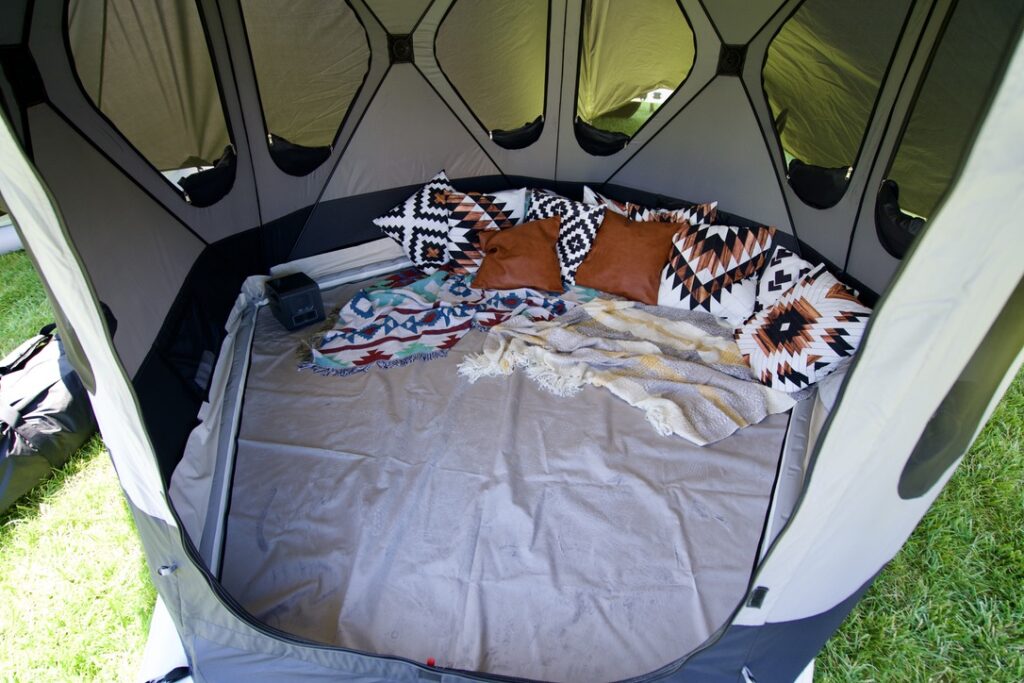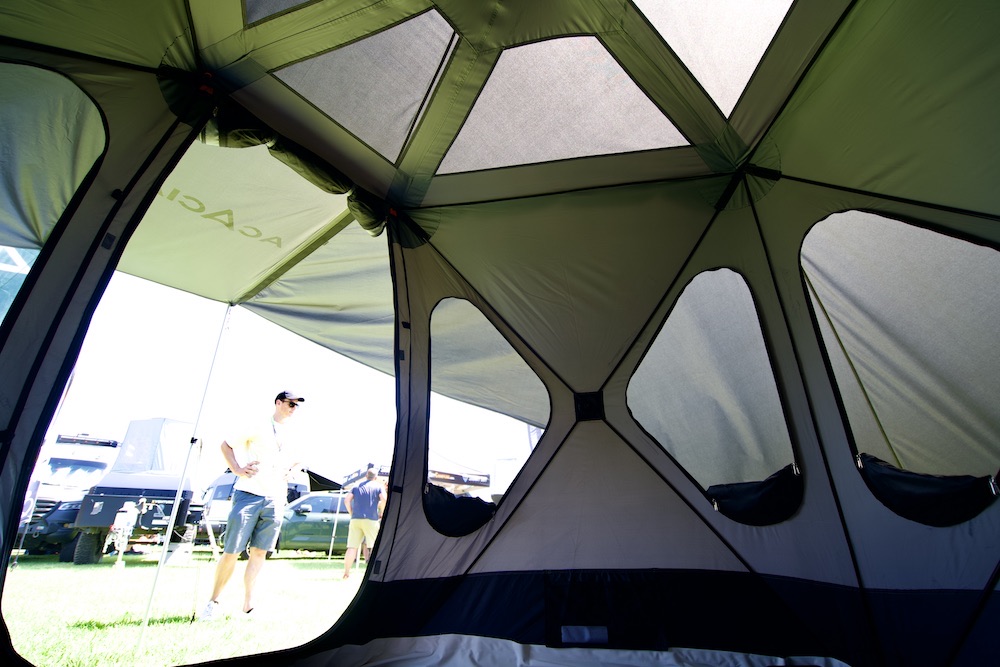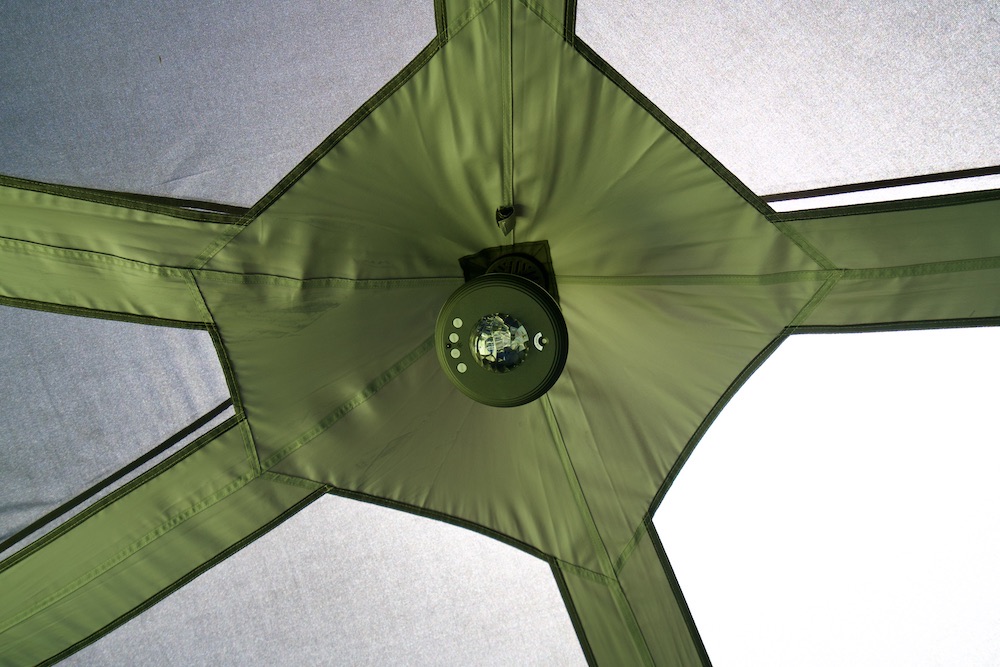 At first glance, the Acacia Tent series seems like any other hub tent. It's obviously quick to set up and break down, and it provides plenty of interior standing-height space. However, after a closer look, you'll notice that the Acacia tent is mounted onto a unique base. The inflatable floor is constructed using the same materials and construction methods as heavy-duty inflatable watercraft. This provides a durable waterproof and comfortable floor for the occupants. The expansive canopy fully covers the tent so the mesh windows can remain open for ventilation. Plus, the fly is made of special material that helps regulate the heat inside of the tent.
Daylodge — Airhaven 30 Awning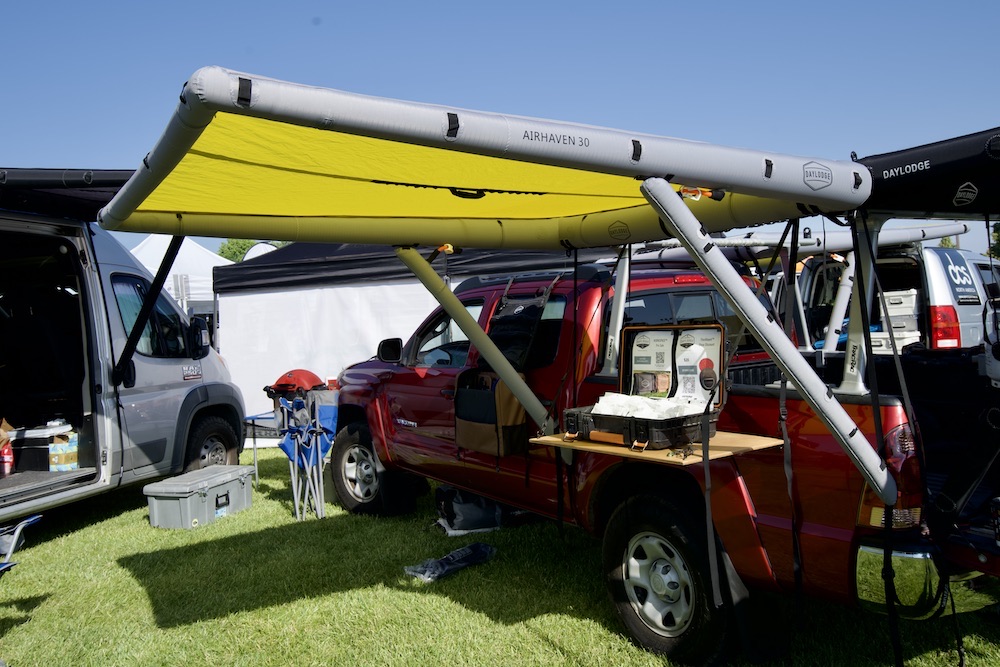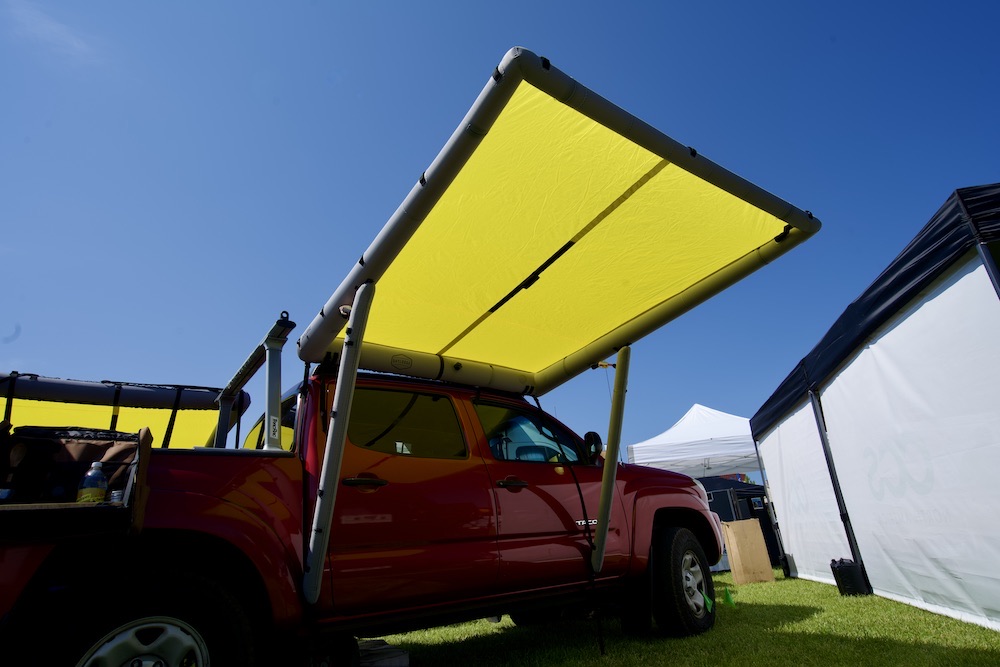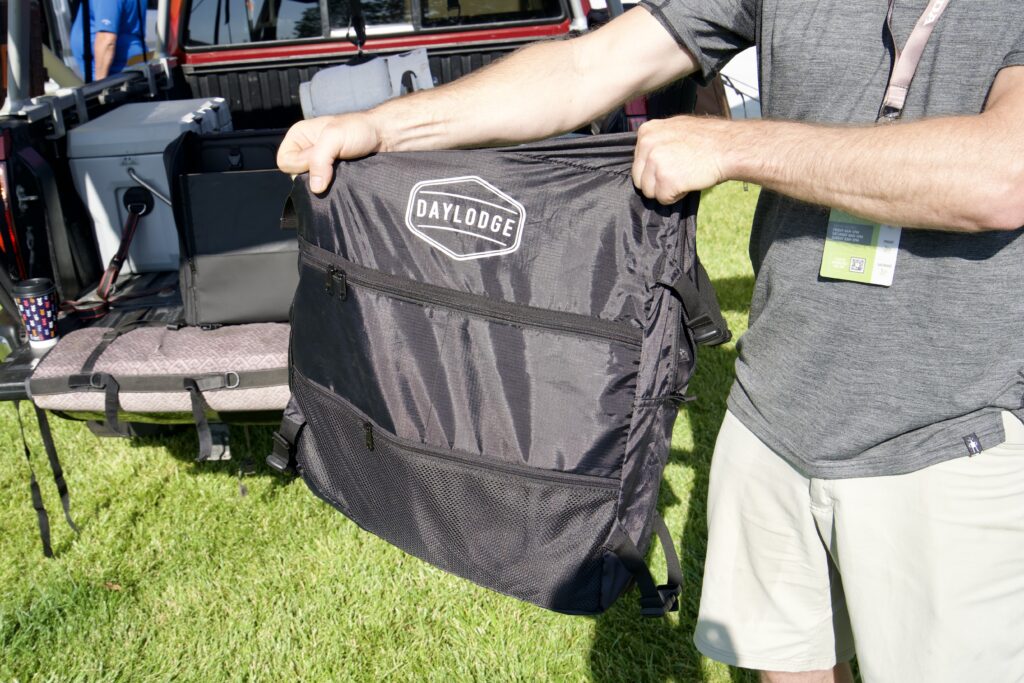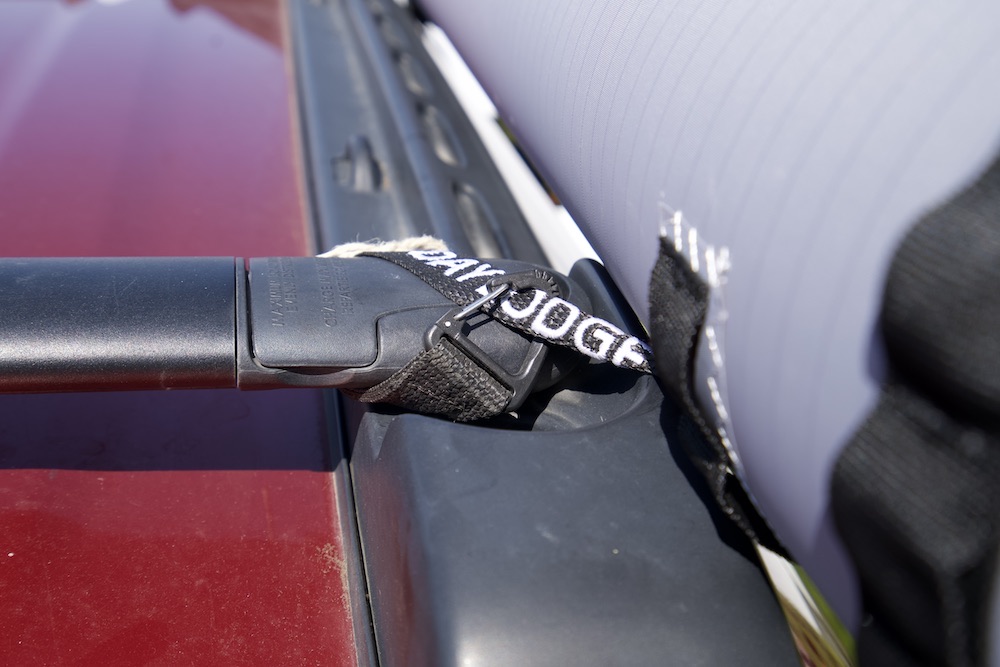 We've extensively covered how useful an awning can be for overlanding adventures, and the Airhaven is a super unique entry into the market. Using the Daylodge Flexmount VHB Anchor system, the Airhaven can be attached to a wide array of factory and aftermarket roof racks and anchor points. There's nothing to break, so high winds aren't a problem. Maybe the most impressive point is the fact that the entire setup only weighs 7 lbs. It inflates with a variety of common electronic and double-action pumps. For adding an awning without a bunch of bulk, you'd be hardpressed to find a better option.
Godz Mfg. — Headache and Adjustable Bed Rack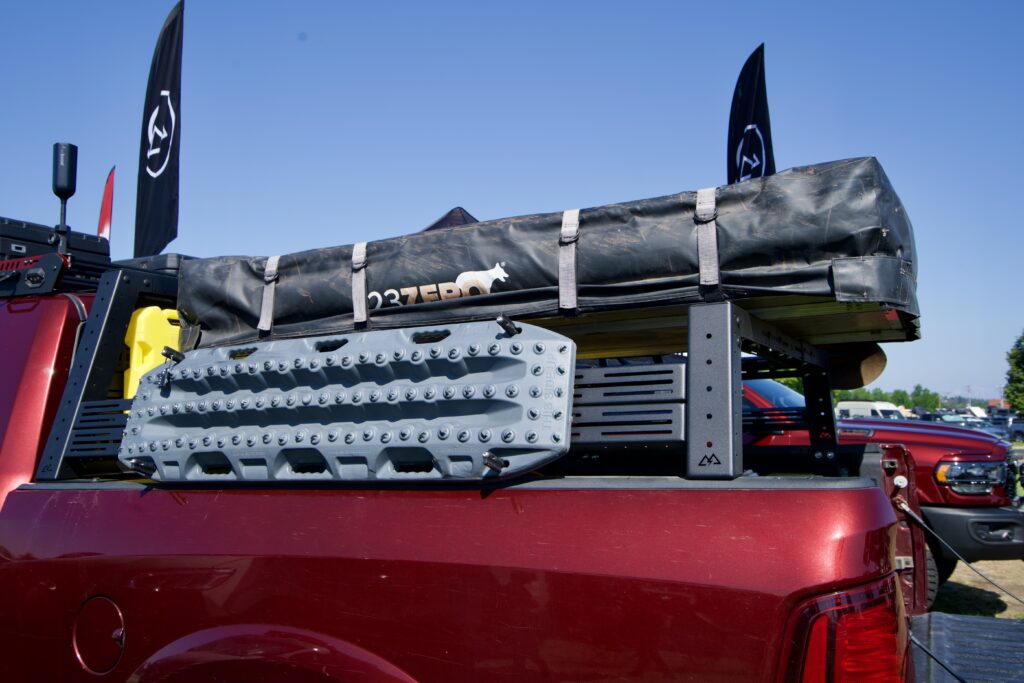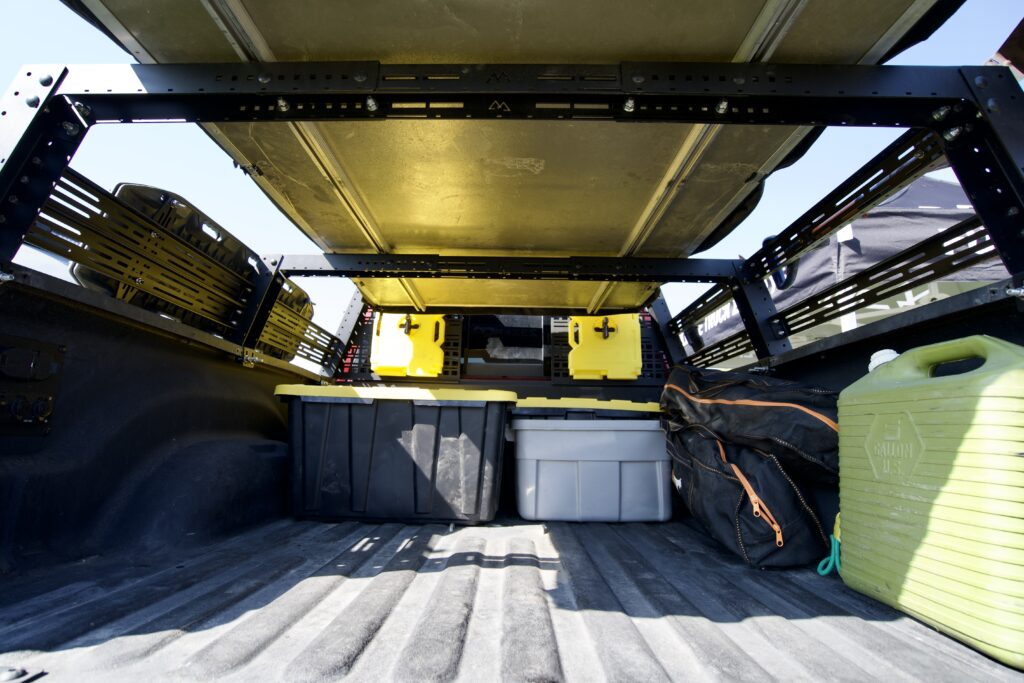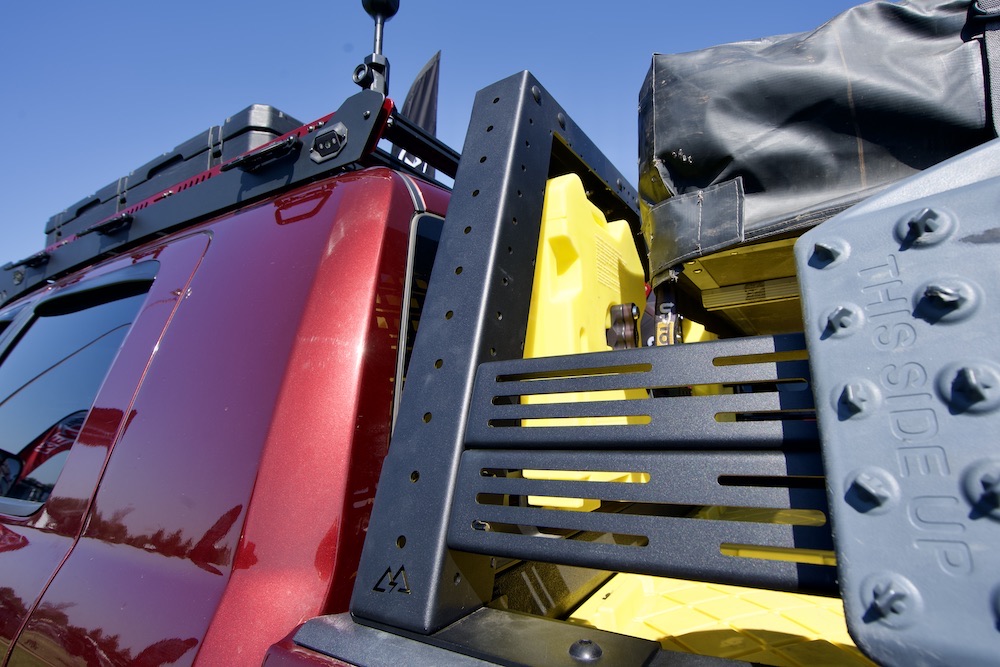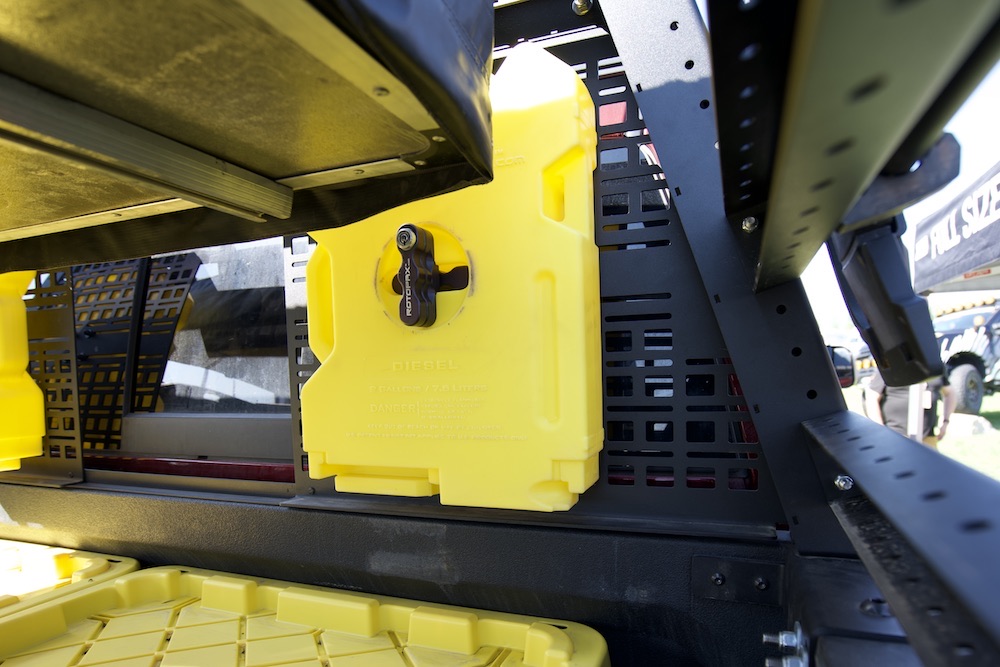 Plenty of overlanders use their trucks for a wide variety of tasks, from recreation to getting work done. Having a modular cargo management system is a great way to meet both your utility and recreational needs. This system from Godz Mfg. brings the best of the headache rack and bed rack world together. With two different bed rack heights, you can mount a tent above or below the roofline. The bed rack is also removable, with the option to leave the headache rack in place when hauling gear and cargo. Godz Mfg. also offers a great batch of accessories for mounting items to the rack.
Grayl — UltraPress Ti Purifier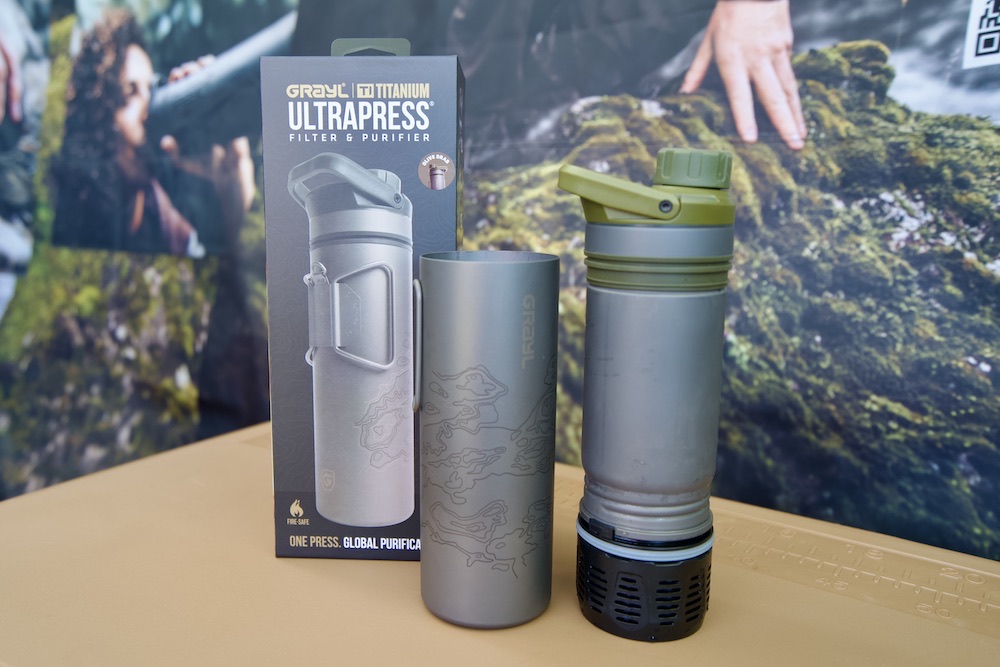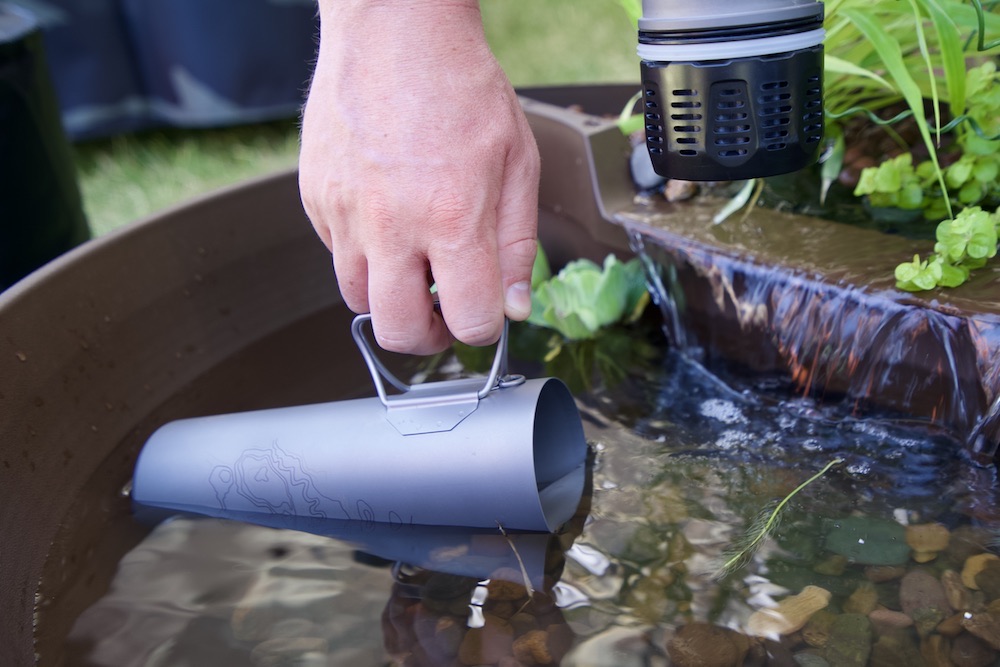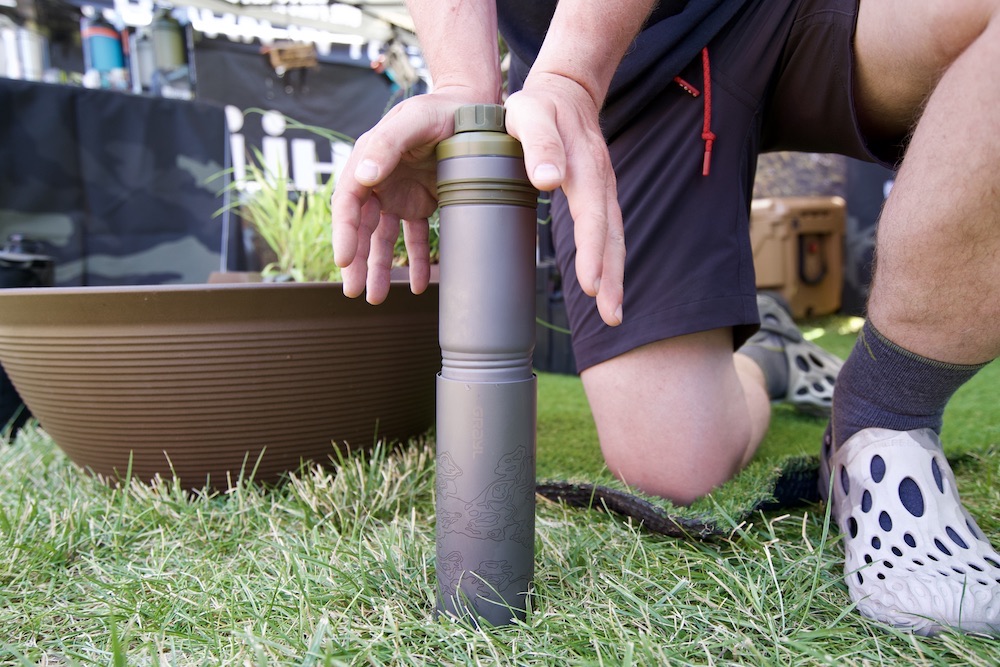 Water is one of the heaviest things you'll carry in your rig or in your pack. Of course, clean water is a necessity. With the Grayl UltraPress Ti Purifier, you can purify water from any wild source in less than a minute. The UltraPress Ti goes one step further than most filters, as it also removes viruses from the water. The easily replaceable filter is good for up to 40 gallons. The outside titanium cup is also a great camp cup that's safe to put on a stove to warm up your morning coffee. As a piece of emergency gear or your purifier on hikes and rides in the backcountry, the UltraPress Ti is a great option.
Kakadu — Stretcher Cot Tent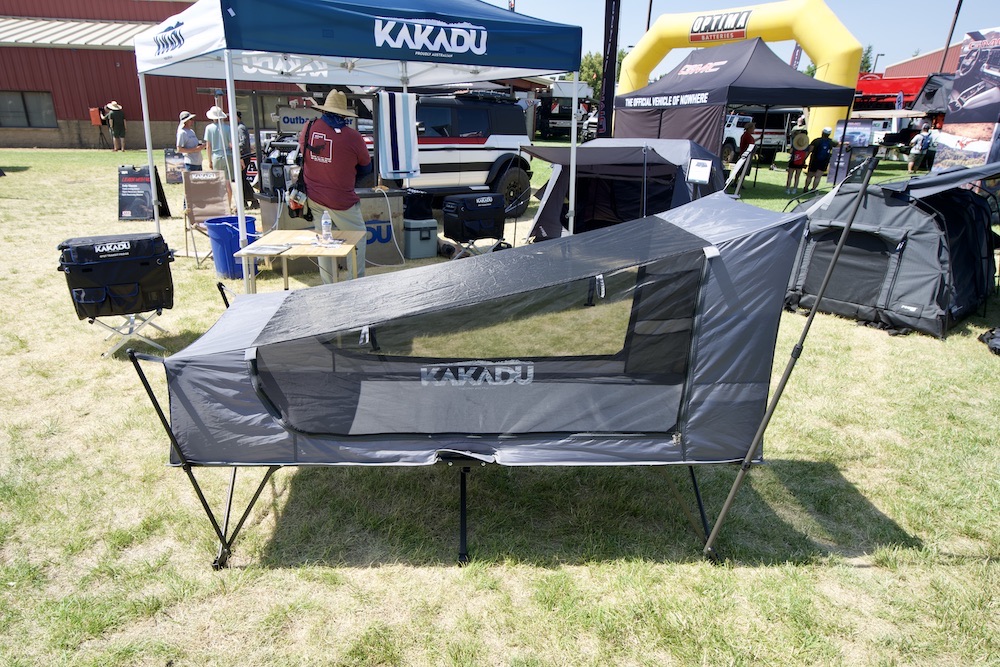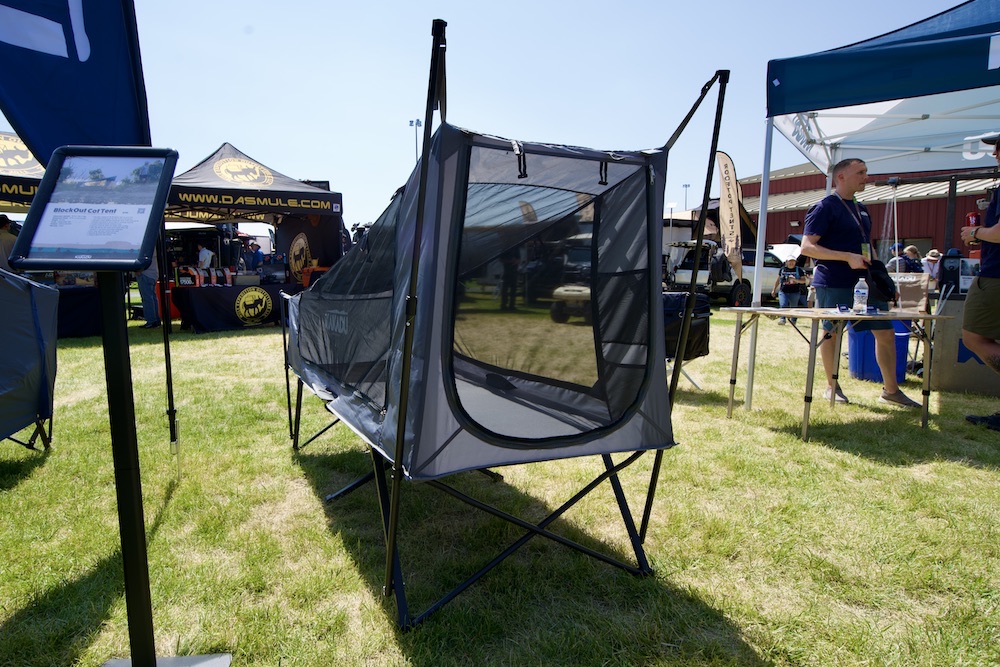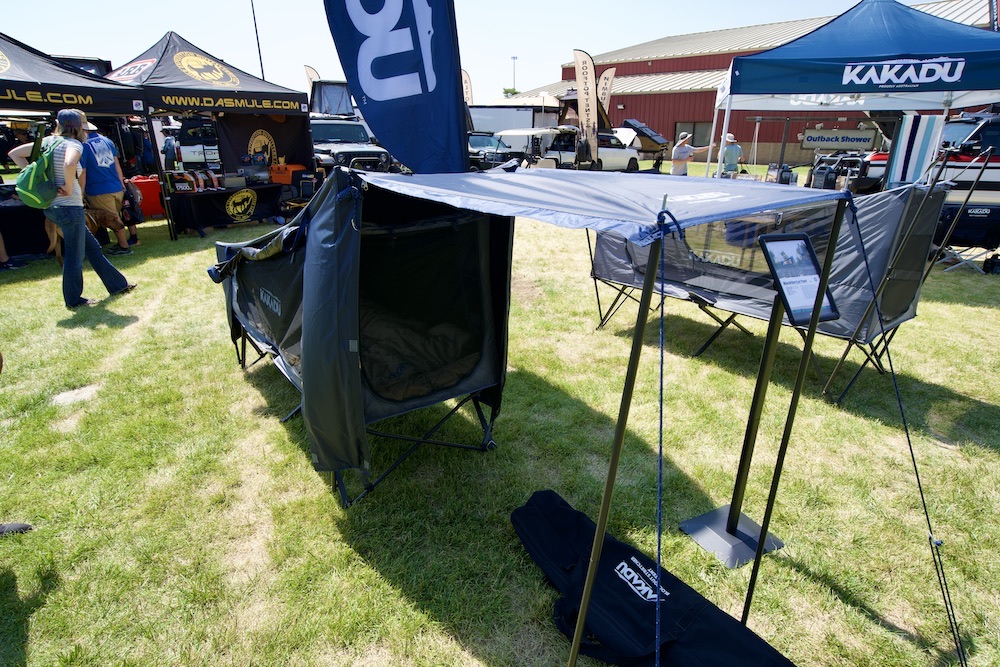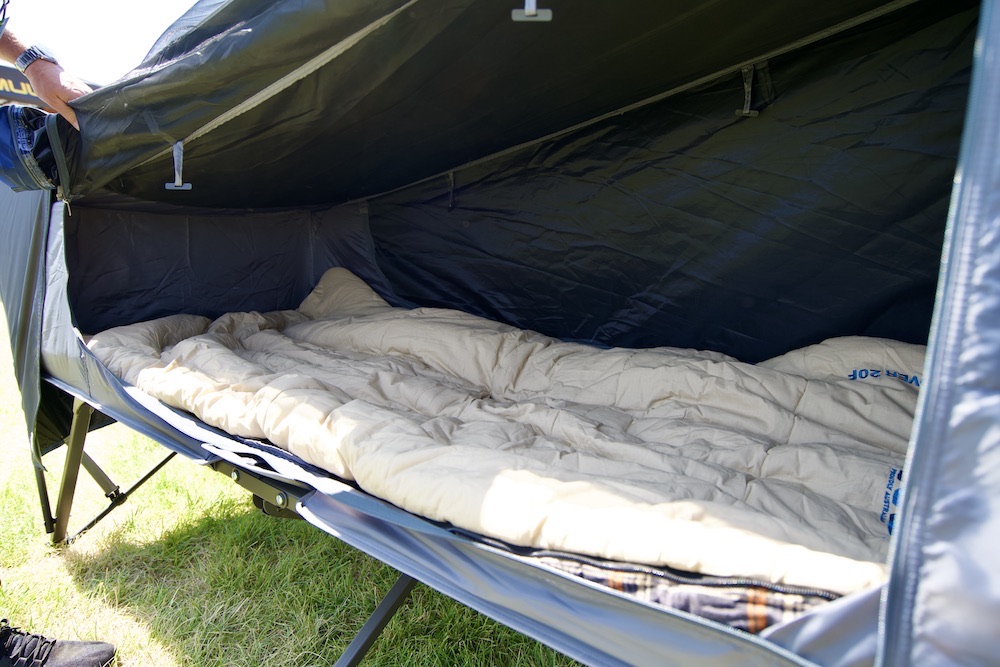 Kakadu, a recent entry into the US overlanding market, brought some great gear to Overland Expo PNW. In particular, the Stretcher Cot Tent is an innovative one-person shelter that sets up and breaks down in less than 30 seconds, and it fits in a carry bag that's just slightly larger than those found with simple cots. The front and end awnings pair with ample mesh to provide plenty of airflow if it's needed. The removable fly covers the Stretcher and keeps it and the occupant protected during inclement weather. We can't wait until these are available later this year.
Larkin Security Manufacturing— 12v S-Link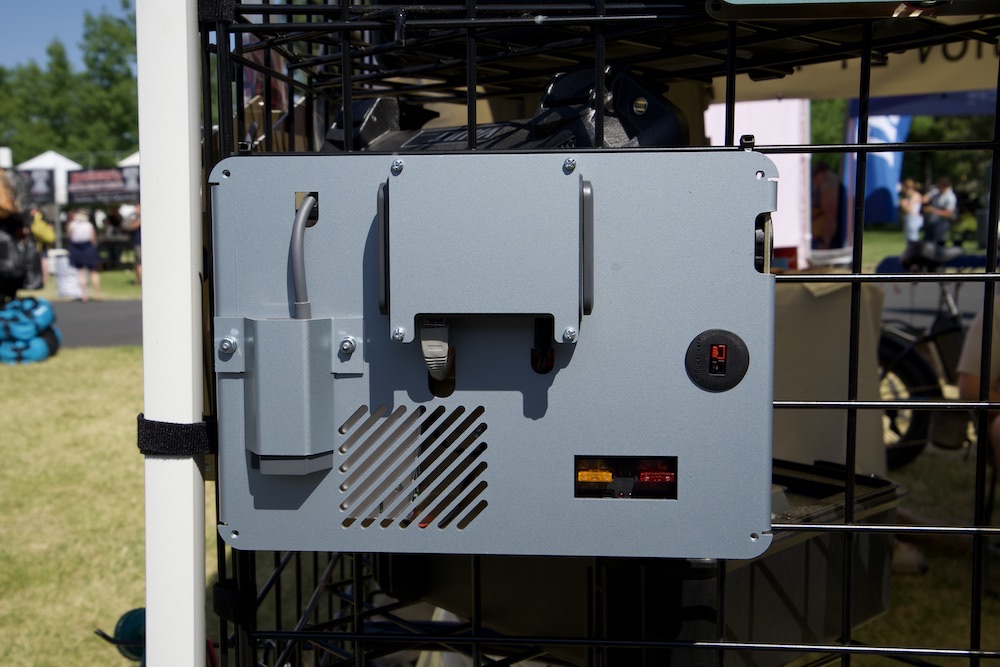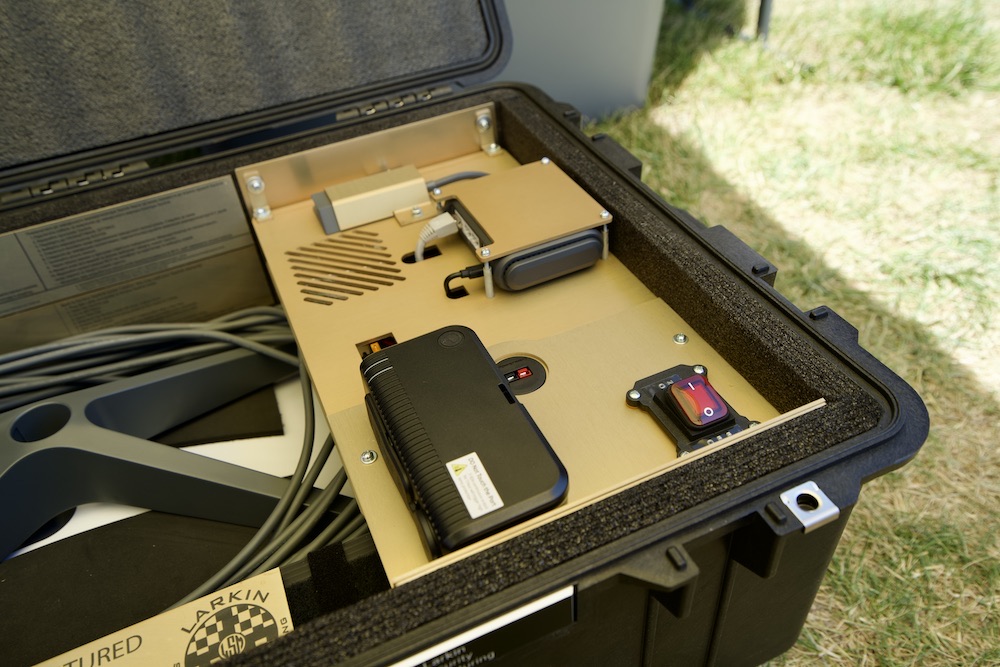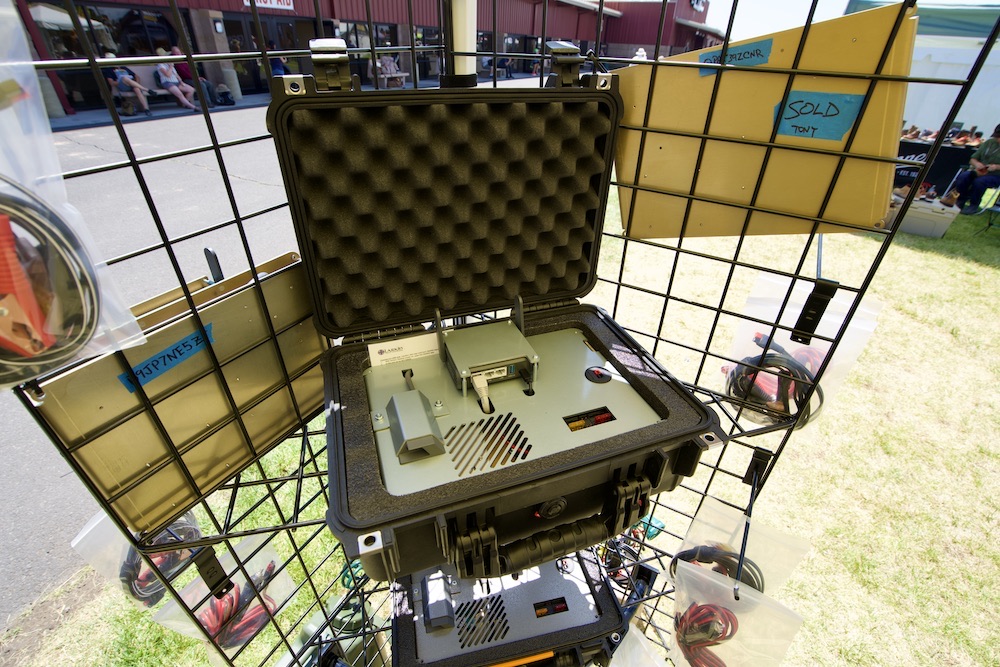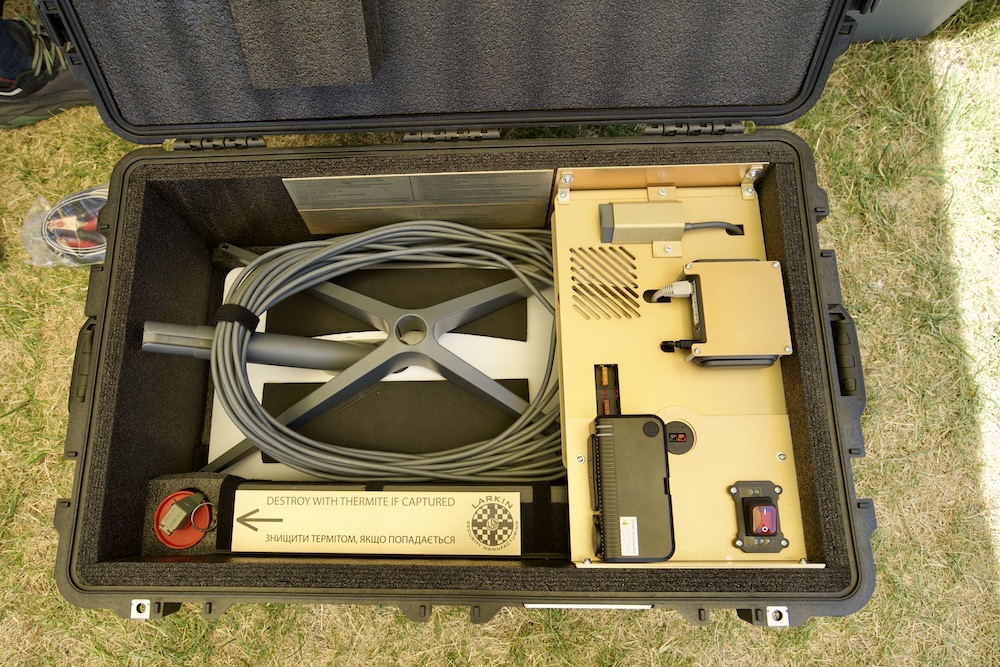 Internet access is a handy thing to have, and since its debut, StarLink has skyrocketed in popularity amongst the overland crowd. Pun, fully intended. However, there's just one issue. Starlink runs off of 110v, and that's not easily achieved on many backcountry-focused builds. Enter Larkin Security Manufacturing and their 12v S-Link. It allows the end user to power their Starlink system via 12v via either a mountable panel or a fully functional cased unit. The whole unit is essentially plug-and-play, so it's never been easier to stay connected while on the road.
Skinny Guy Campers X Venture — Collaborative Trailer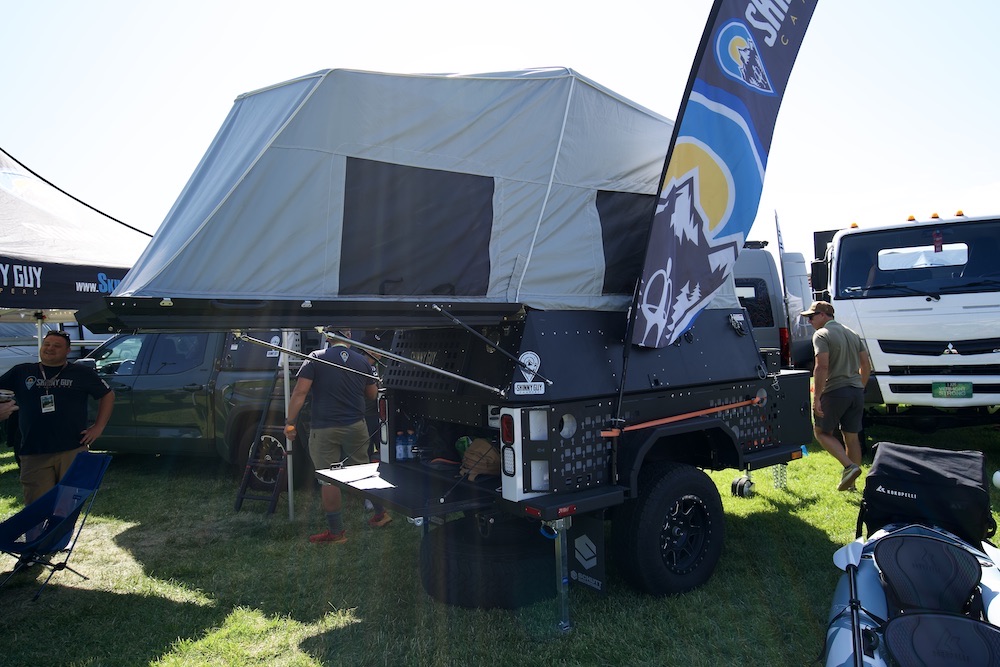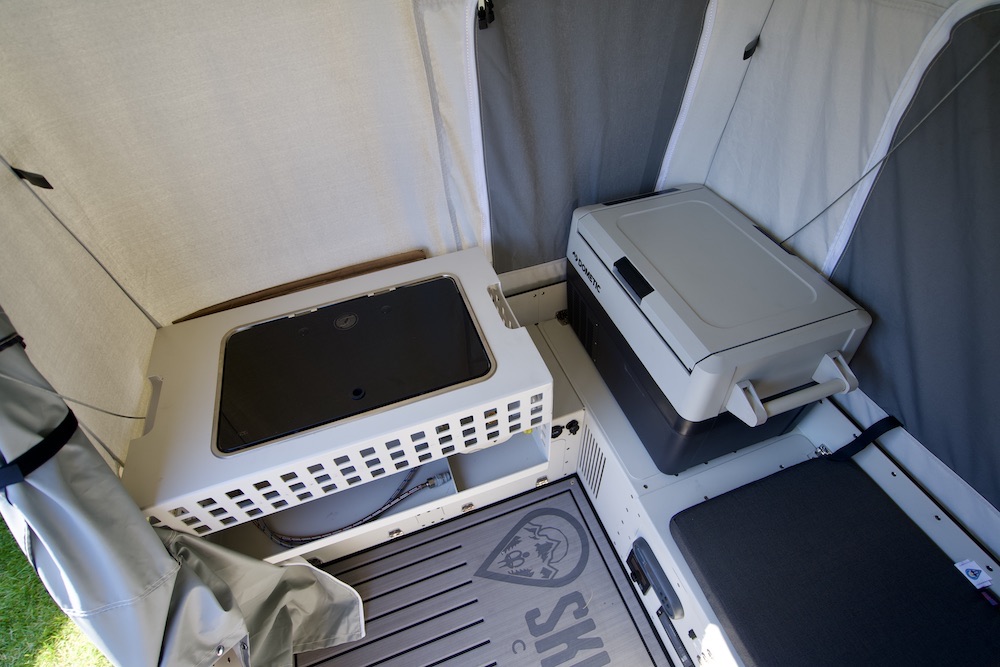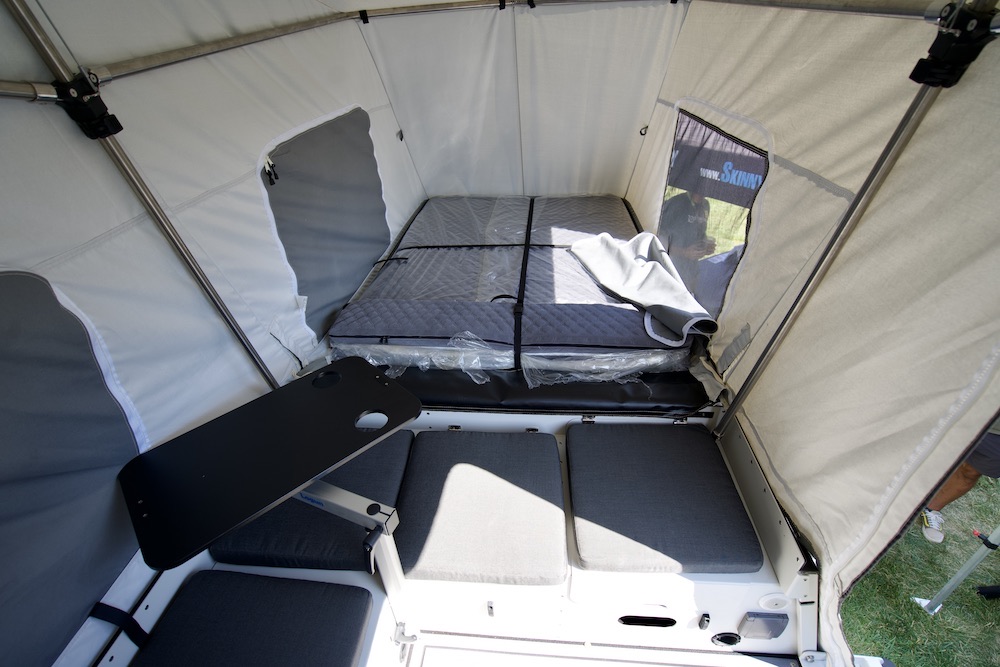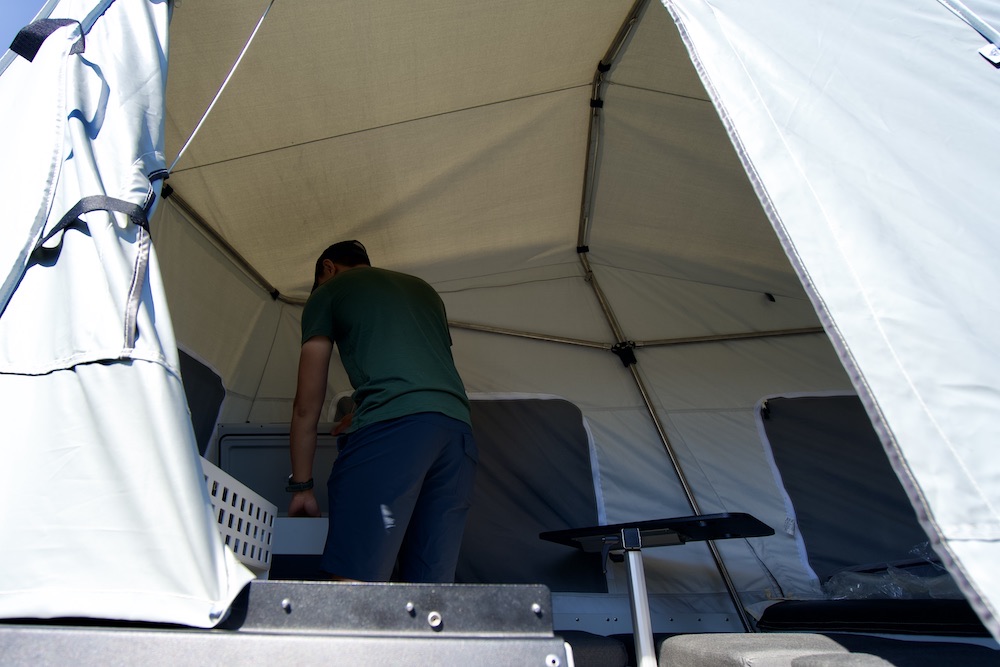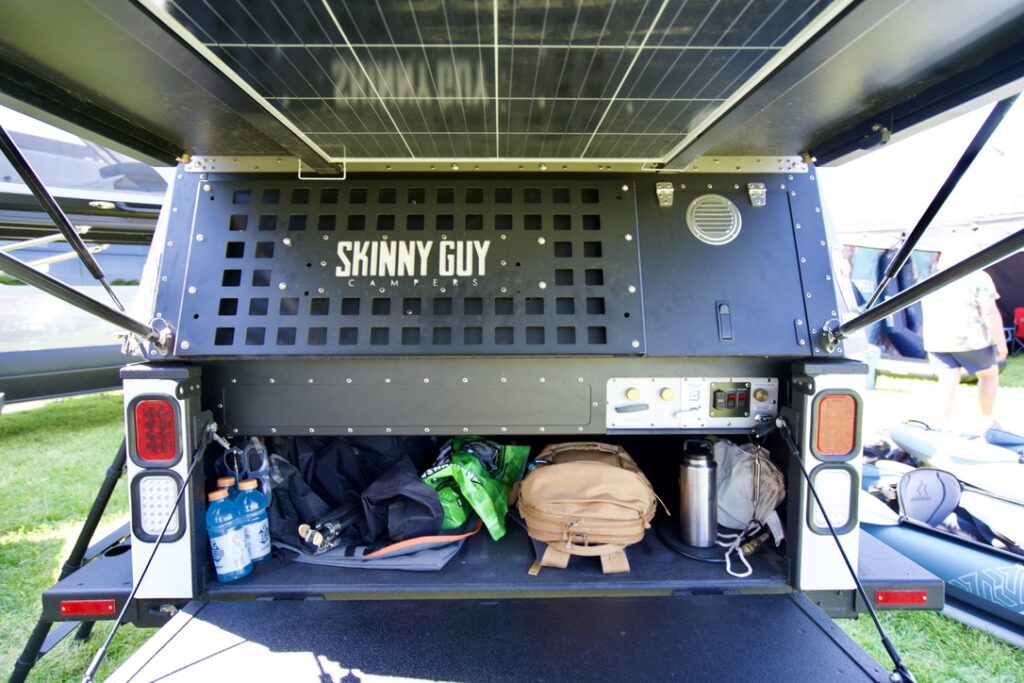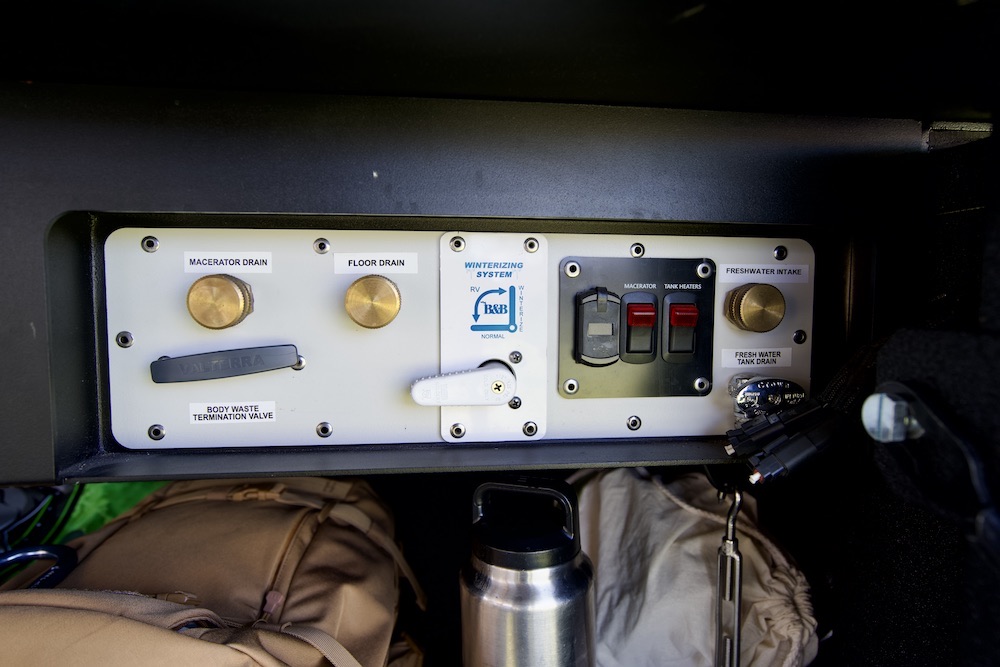 Skinny Guy Campers have been cranking out awesome truck bed campers for several years now. Their latest collaboration with X Venture trailers is a great next evolution of their design. Depending on options, it can feature a DC to DC charger, a REDARC Manager, 30 gallons of freshwater storage, an black water tank, plenty of interior space, ample storage, and tank heaters. It makes a great backcountry abode that you can keep loaded for adventures and roll out immediately. The trailer averages around 2,100 lbs. depending on the optional accessories and leaves plenty of room for customization by the end user.
Truckboss — Motorcycle Deck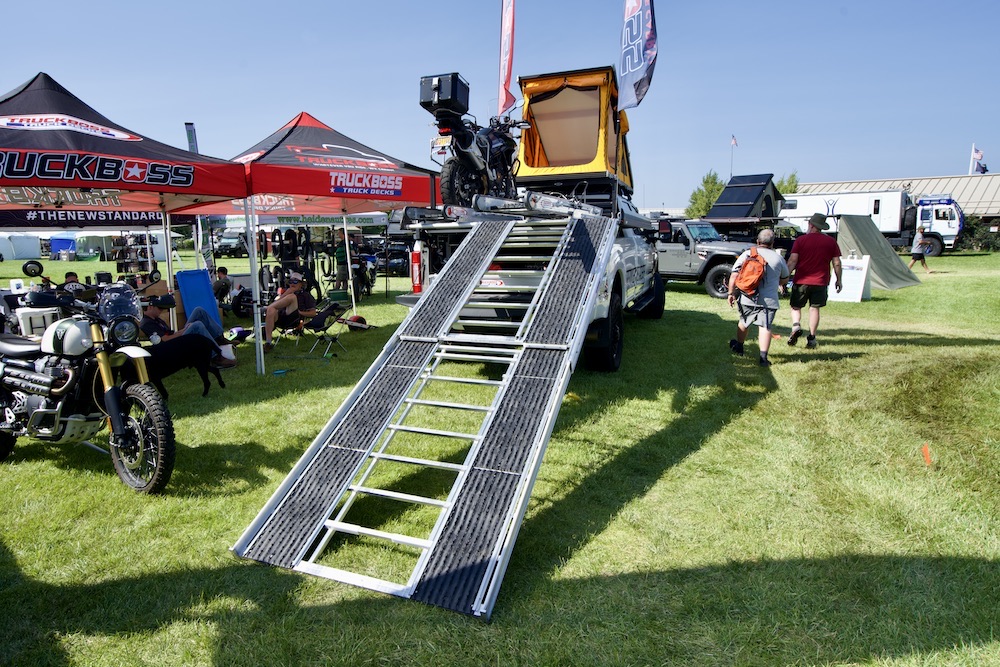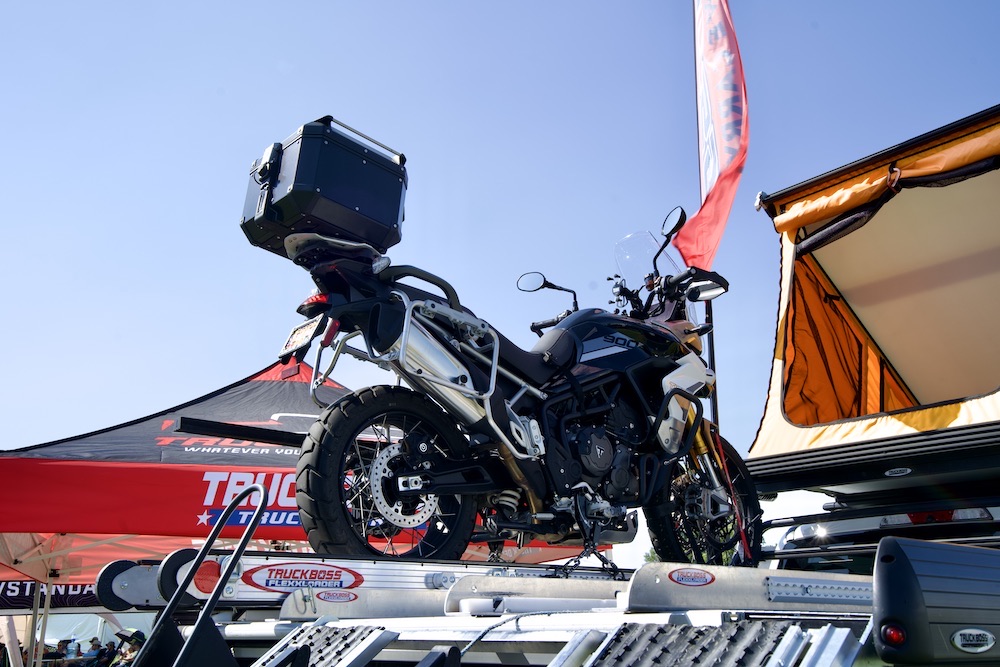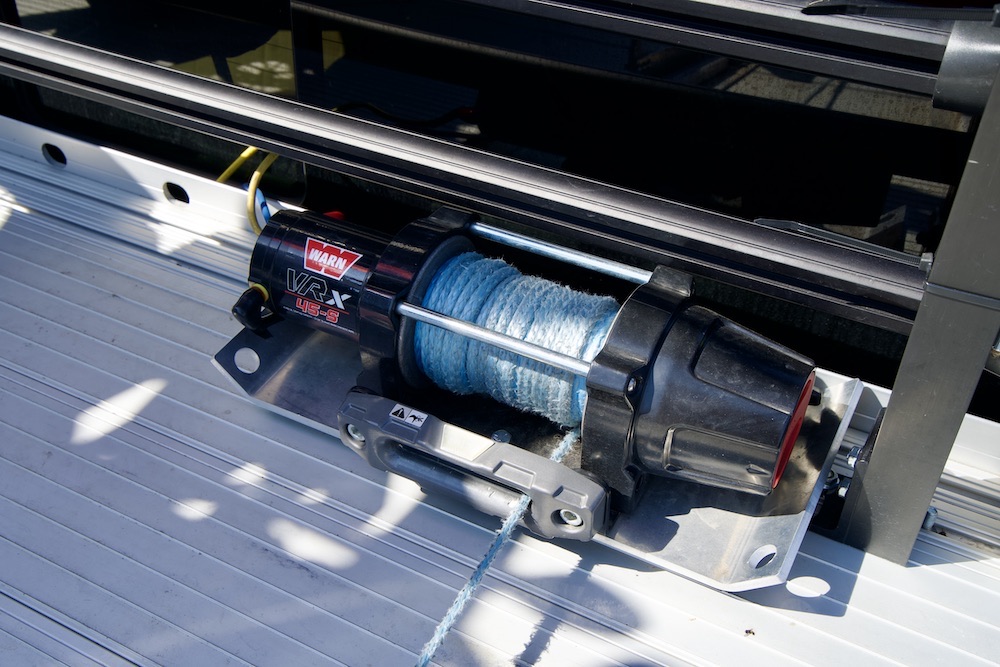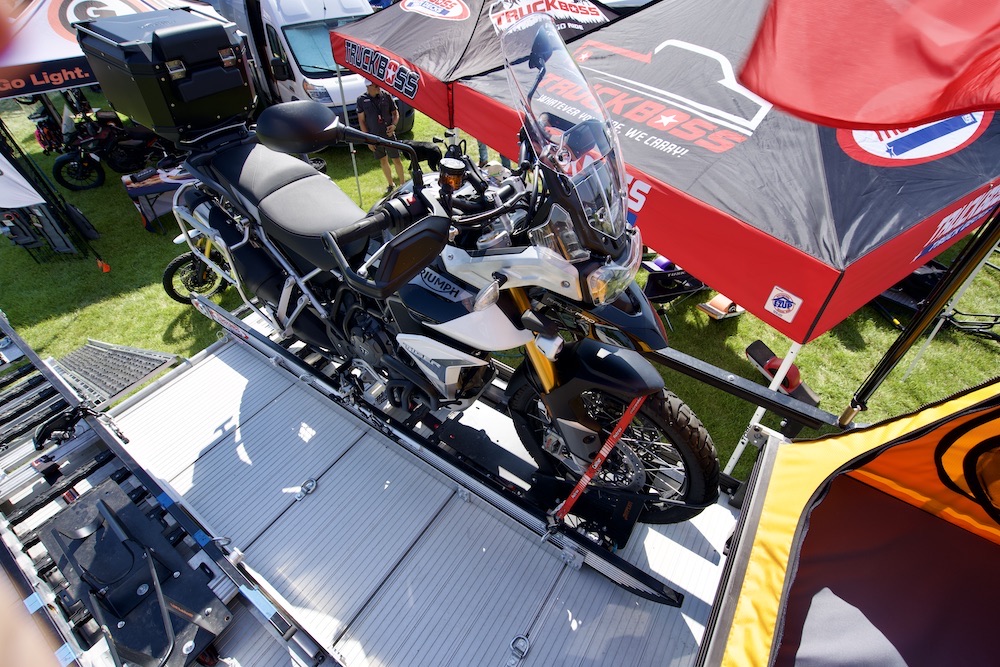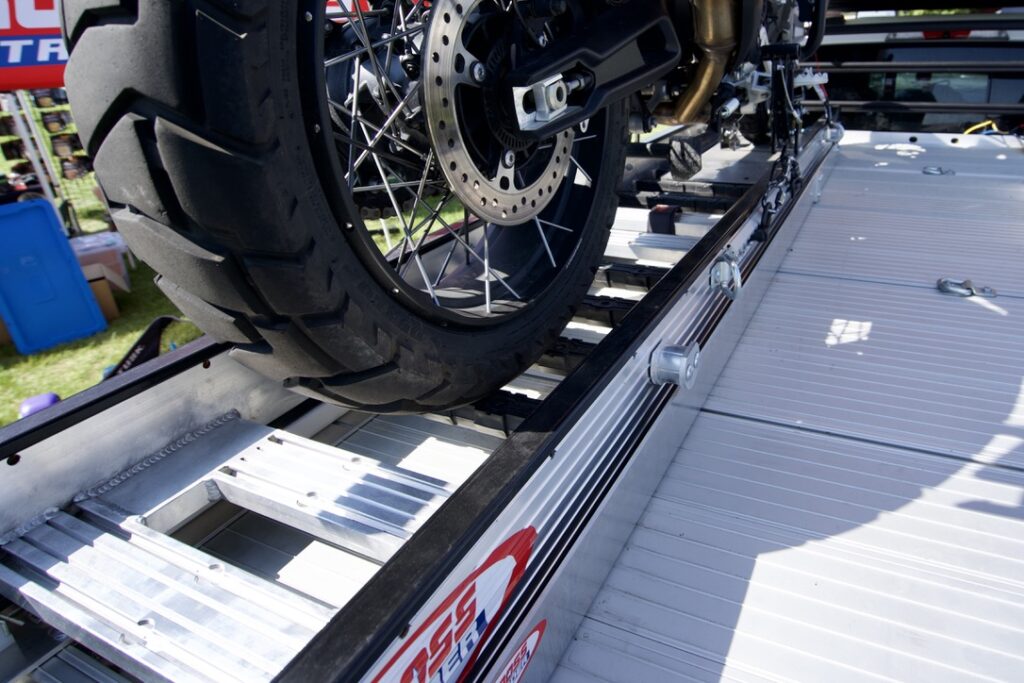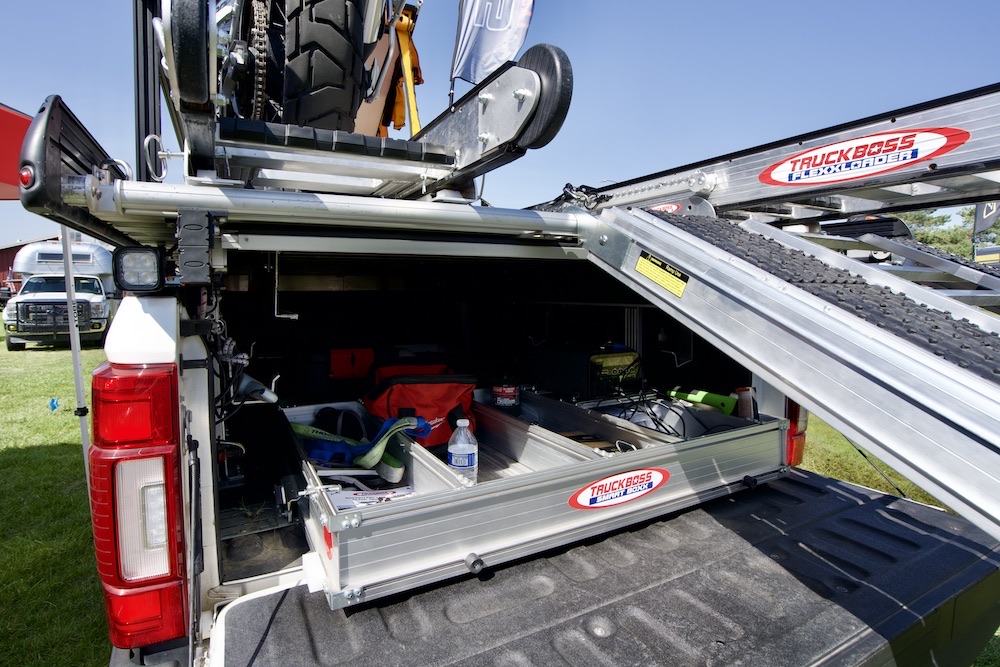 Hauling a couple of motos plus gear would normally require a trailer, but the Truckboss Motorcycle Deck features two Warn winches that load bikes via the integrated slides. The cover can support up to 2,000 lbs. Plus, it leaves plenty of room for gear in the bed of the truck. This setup seems like the perfect way to transport motos to a base camp or long-distance hauling when a trailer isn't ideal. It's also incredibly quick so you won't waste time that you could be spending on the bike.
Ukiah — Portable Fire Pits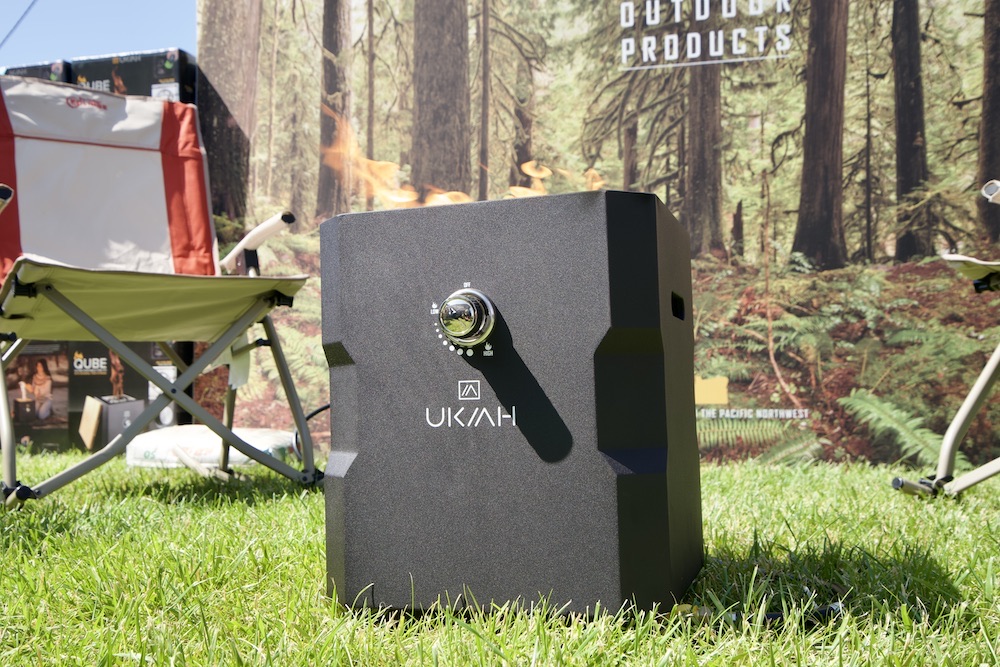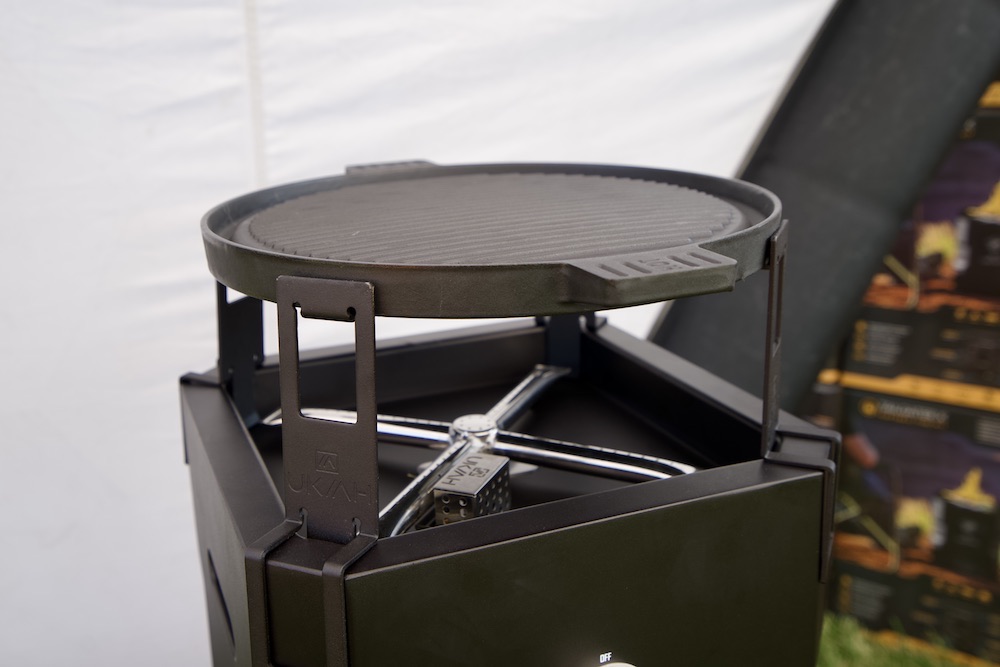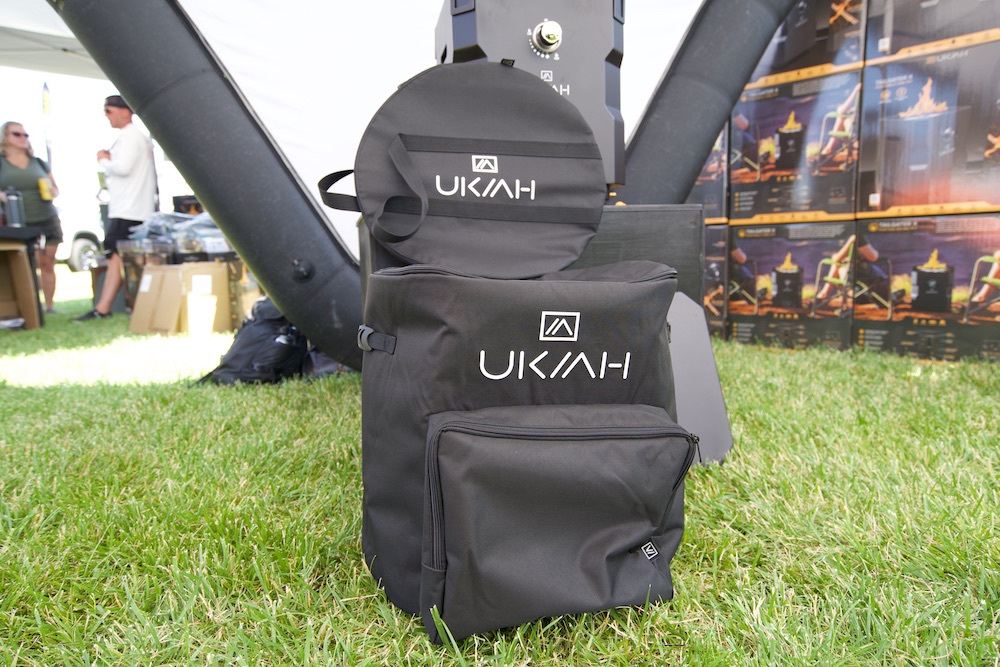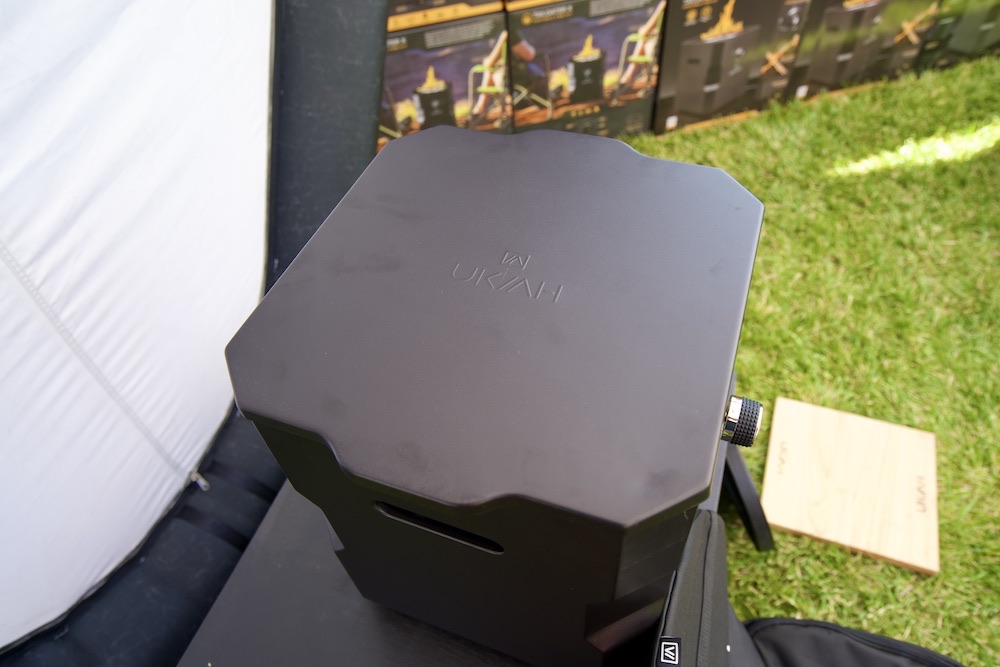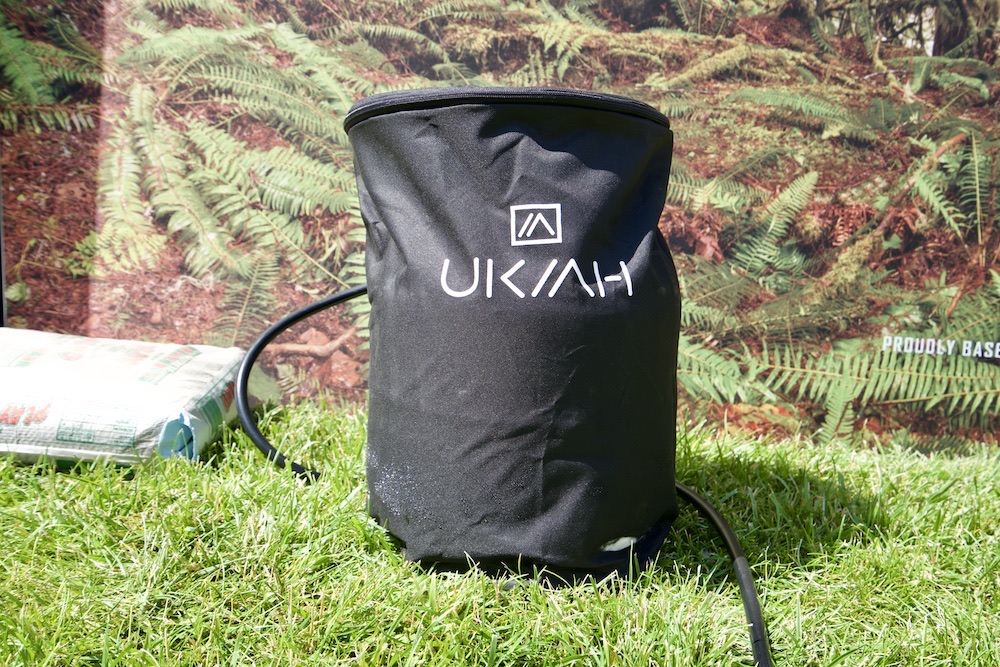 For many, camping without fire just doesn't feel the same. Unfortunately, it's often prohibited due to environmental impact or burn bans. With the Tailgater II and other models from Ukiah, you can still enjoy the campfire experience with these highly portable and durable units. This propane-powered portable fire pit is available in two sizes with several optional accessories, including travel bags, cooktops, wooden covers, and more. And we can't leave out the fact that some models feature a Bluetooth speaker that can be synced with the flame. That's next-level camping.
Van Do It — Kitchen System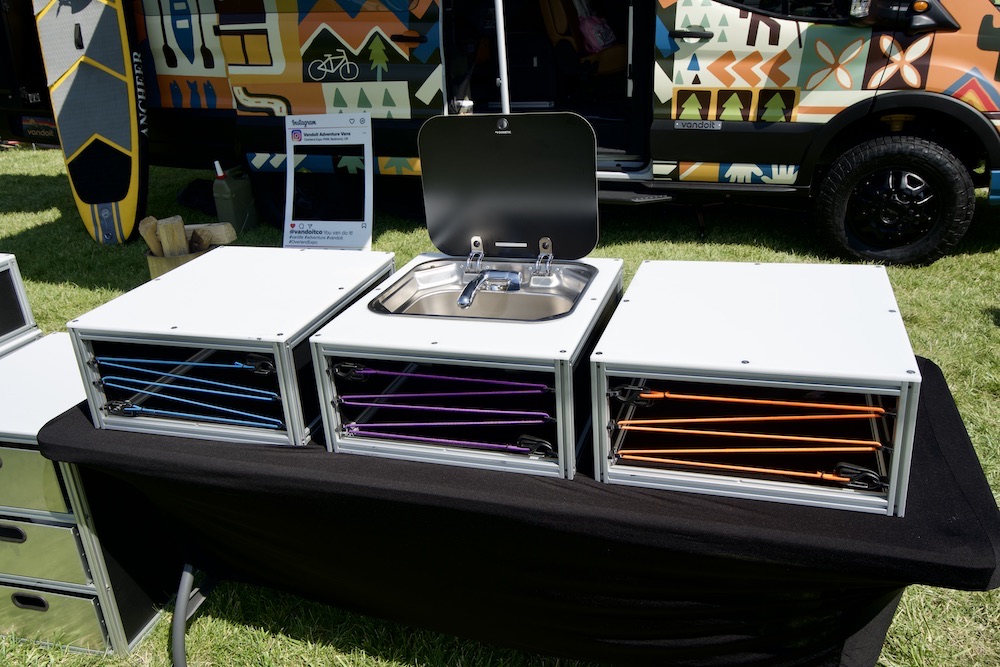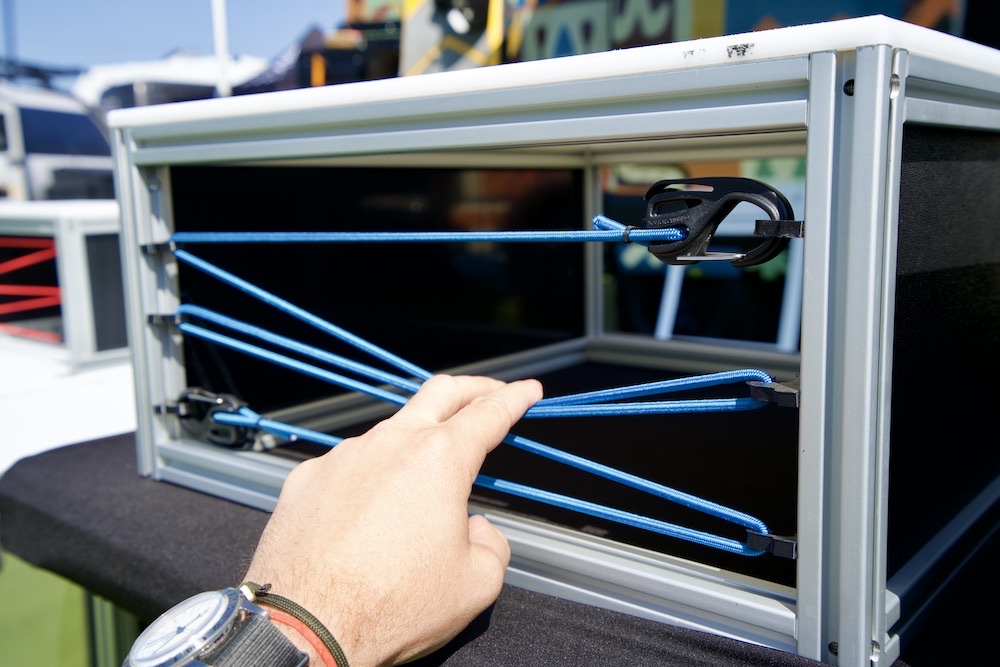 Van Do It offers full-service builds for a variety of popular van platforms. However, it was these modular drawer and kitchen kits that caught our eye. They're built from lightweight extrusion and integrate popular accessories from Dometic. The bungies allow for securing items below without unnecessary weight and bulk. The lower cabinet unit opens and closes with a simple push and release mechanism, so there are no handles to snag on. With a focus on quality and ease of installation, Van Do It is a great source for adding to an existing rig or a full custom build.
Check out the video below for a closer look at some of the gear from our round-up!