We wanted to add some modern convenience equipment to our 4Runner build, so our friends at Atlantic British provided the Clearview Easy Slide System to ensure ease of access to our Dometic portable refrigerator. We worked with Atlantic British because they are the exclusive North American distributor for Australia-based Clearview Accessories.
Having a portable fridge definitely makes longer treks of off-grid travel much more convenient. However, gaining access to your fridge on the trail can be difficult, especially if you've installed storage drawers or other modifications to your vehicle's storage space.
The Clearview Easy Slide, makes it easy to access your fridge whether on the road or off it. The Easy Slide lowers your travel fridge an impressive 11.5 inches, making it easy to get to and store when you're finished with it. Available in 3 sizes, Easy Slides can fit virtually any brand portable refrigerator. Plus, with helpful accessories like the Clip-On Tray Attachment, Electronic Cable Saver, Clearview Pantry Kitchen Kit, and the 25-Piece Clearview Cutlery Set you have all the extras to make food storage, preparation, and cleanup a cinch.
Perfected in the Australian outback, Easy Slides have quickly become a favorite of overlanding pros and recreational travel enthusiasts alike– this fridge slide can handle any challenges the trails might throw at you!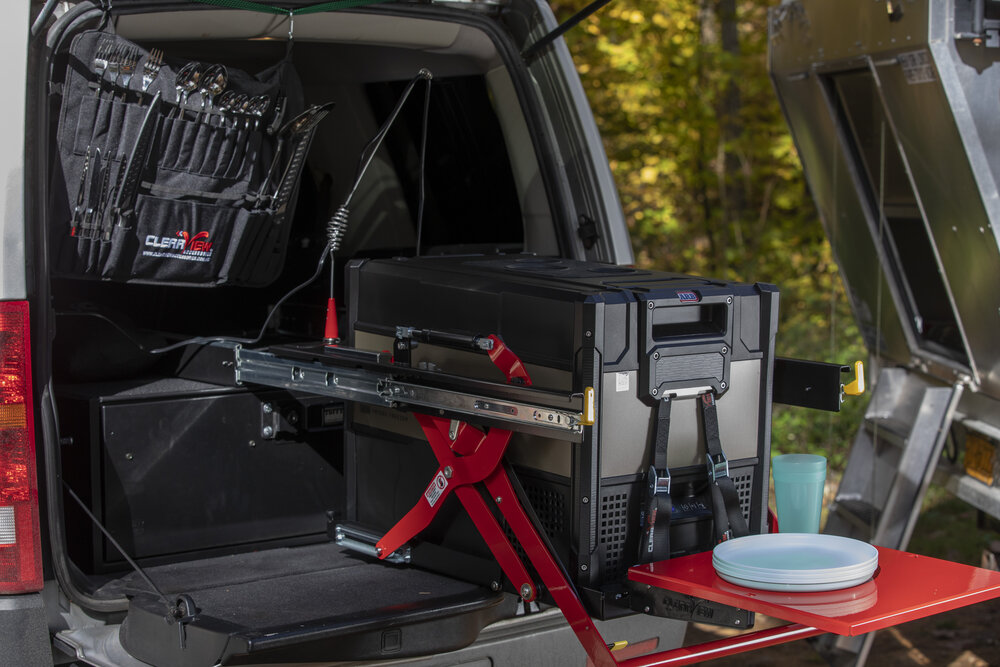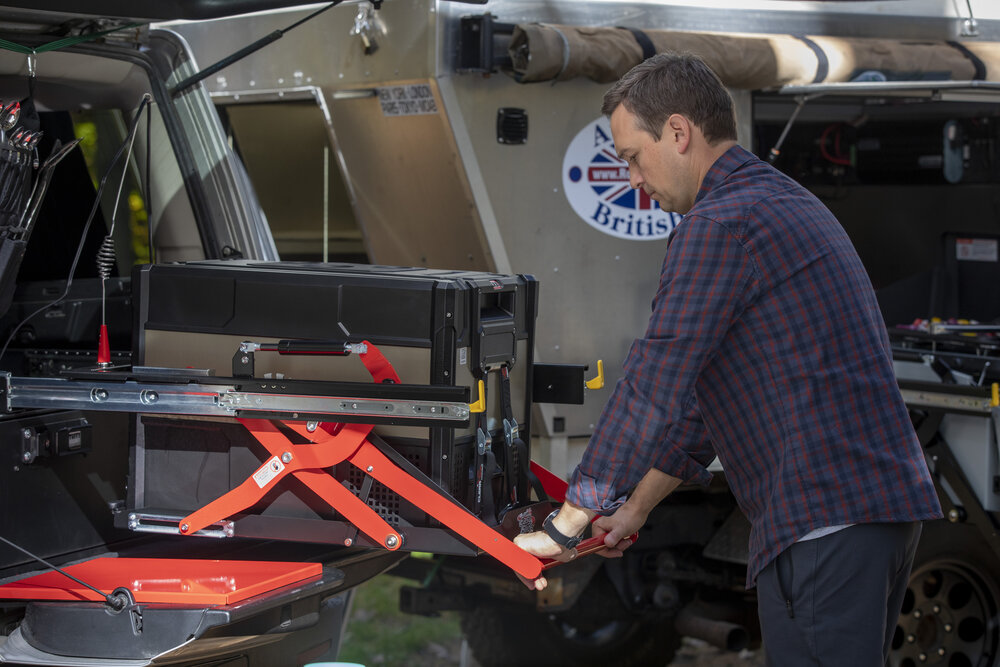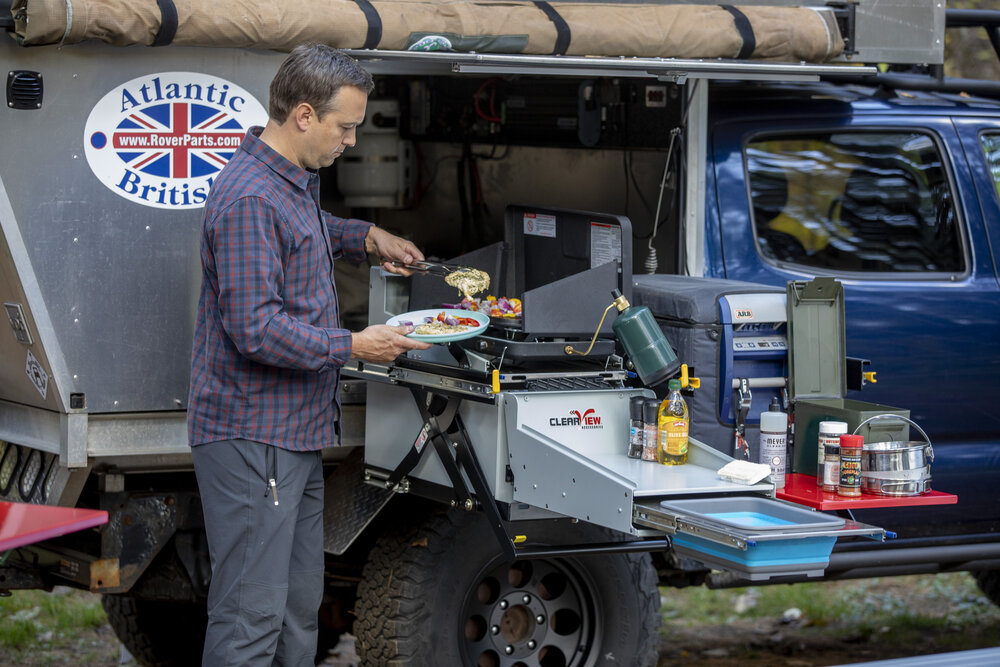 Product highlights:
Quality – High-quality and well-designed, makes this fridge slide one of the best on the market
Accessibility – The travel fridge lowers 11.5 inches with the Easy Slide, making your food and drinks easily accessible for just about anyone.
Safety – A safety mechanism is built within that prevents the fridge from flying upward if released. Multiple latches on the Easy Slide catch and hold the fridge sturdy if accidentally released when lowering.
Dimensions – Available in 3 sizes, Easy Slides can fit virtually any brand portable refrigerator
Durability – Heavy duty construction, tested in the Australian Outback, this fridge slide handles all conditions you may face
About Atlantic British
Since 1970, Atlantic British has been America's oldest and largest independent supplier of premium parts and accessories for Land Rovers, Range Rovers, and overlanding enthusiasts. Our wide array of genuine, OEM and replacement parts and accessories, plus detailed how-to videos and excellent customer service, make us the go-to choice for Rover and overland-vehicle owners all over North America.
With our east and west coast warehouses, we ship and deliver quickly, getting you the parts and accessories you need, faster than ever. Serving adventure-seeking vehicle owners, overlanders, and off-roaders for over fifty years, delivering innovative products and solutions, Atlantic British continues to help you maintain, explore, and enjoy.
---
Disclaimer: This paid story was produced in partnership with Atlantic British