To ease the bumps and bruises that the Triumph Tiger 1200 is sure to endure, we turned to Outback Motortek. With essential products to prepare for long distance adventure travel, Outback Motortek's crash protection includes a full set of crash bars (lower and upper) along with a skid plate, rear luggage rack, and pannier racks.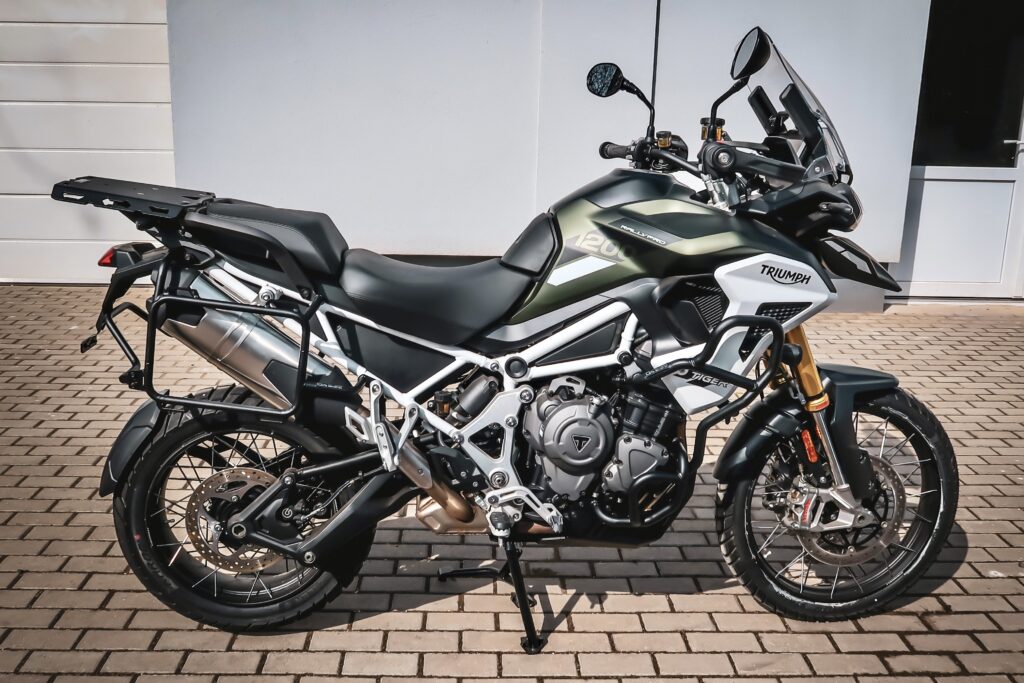 Outback Motortek's crash bars are sandblasted powder coated 25mm steel tube and are exclusively frame and engine block mounted to guard against even the gnarliest crashes. The crash bars install easily with 5mm thick steel brackets. Weighing in at just 13 pounds, the low profile design avoids adding unnecessary additional weight.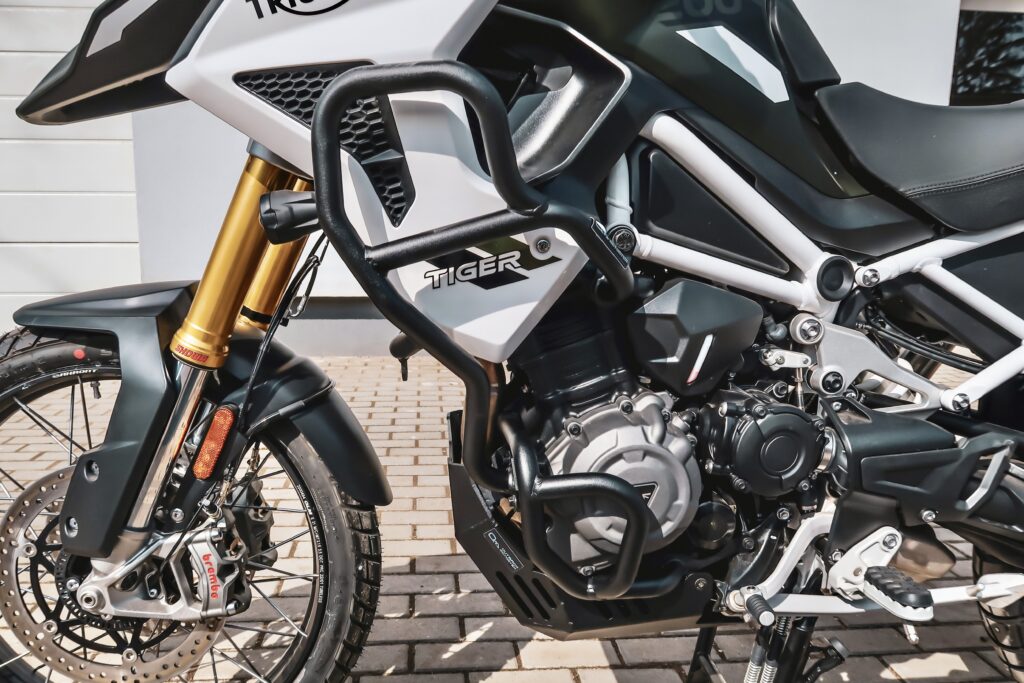 The skid plate is fabricated from 5mm thick aluminum and protects crucial areas of the engine. With specifically designed ventilation holes and adequate ground clearance, the skid plate is compatible with the OEM Triumph center stand and weighs just over seven pounds.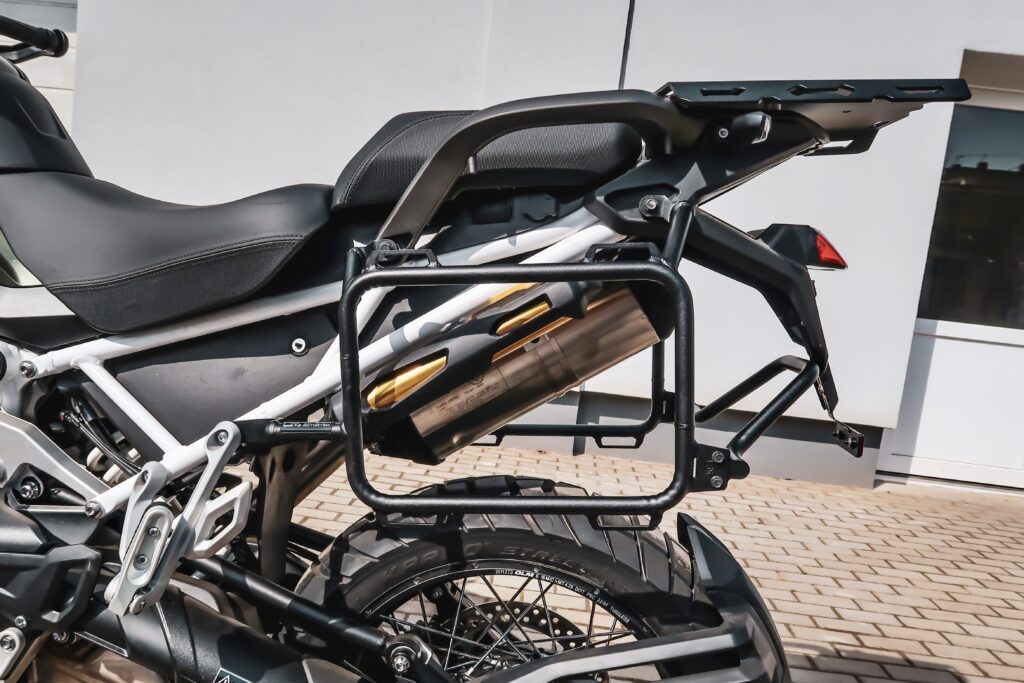 In addition to the crash protection, we added Outback Motortek's luggage and pannier racks. Like the protection pieces, the luggage racks are built to withstand the rigors of adventure travel and will prove invaluable in the field. Outback's design is both universal and functional, allowing for simple, secure luggage mounting.
MSRP: TBD