We're excited to announce that EarthCruiser will unveil the new GMC HUMMER EV EarthCruiser at Overland Expo Mountain West in Loveland, Colorado. This amazing rig will be on display August 25-27 during the event.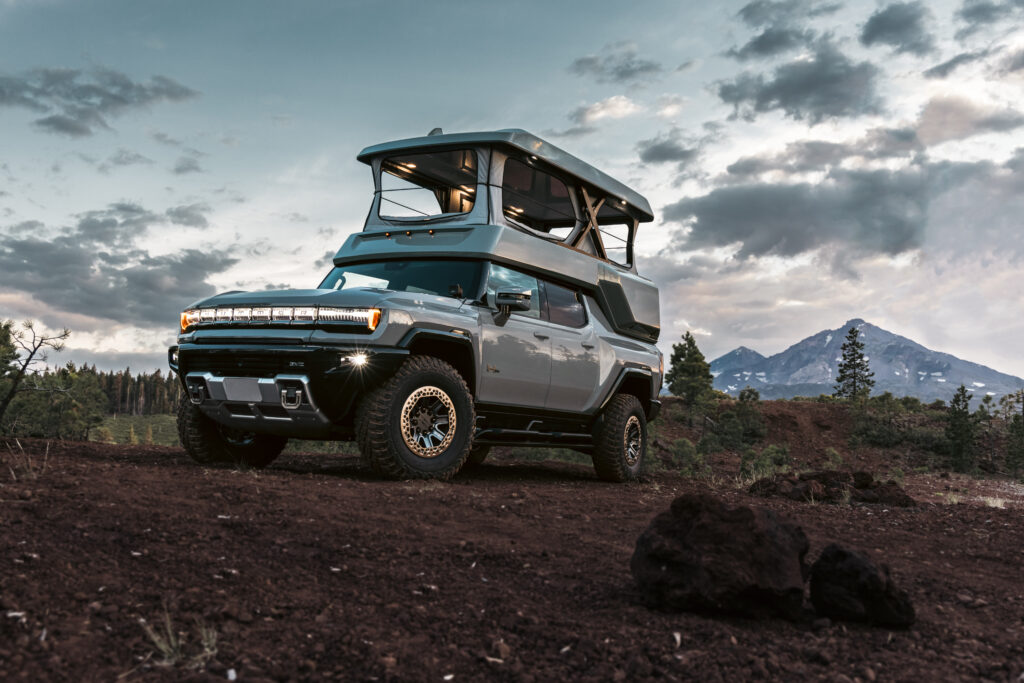 This EarthCruiser upfit sets a new standard in zero-tailpipe emission overlanding possibilities through its full integration onto the HUMMER EV Pickup chassis to offer adventurers the perfect blend of state-the-art technology, innovation, and comfort to explore on- or off-road.
"We are proud to work with GMC on the design and manufacturing of such an exceptional product. It feels right, it feels like it belongs," said EarthCruiser CEO and Founder Lance Gillies. "Using our years of overlanding expertise, we have ensured nothing is out of place, unnecessary, or wasted in this vehicle. This collaboration with the GMC team has provided the perfect opportunity to demonstrate the zero-tailpipe emission possibilities for overland and recreational vehicle travelers. We have produced a comfortable, capable product, built to a high caliber of excellence – one that our customers can take pride in."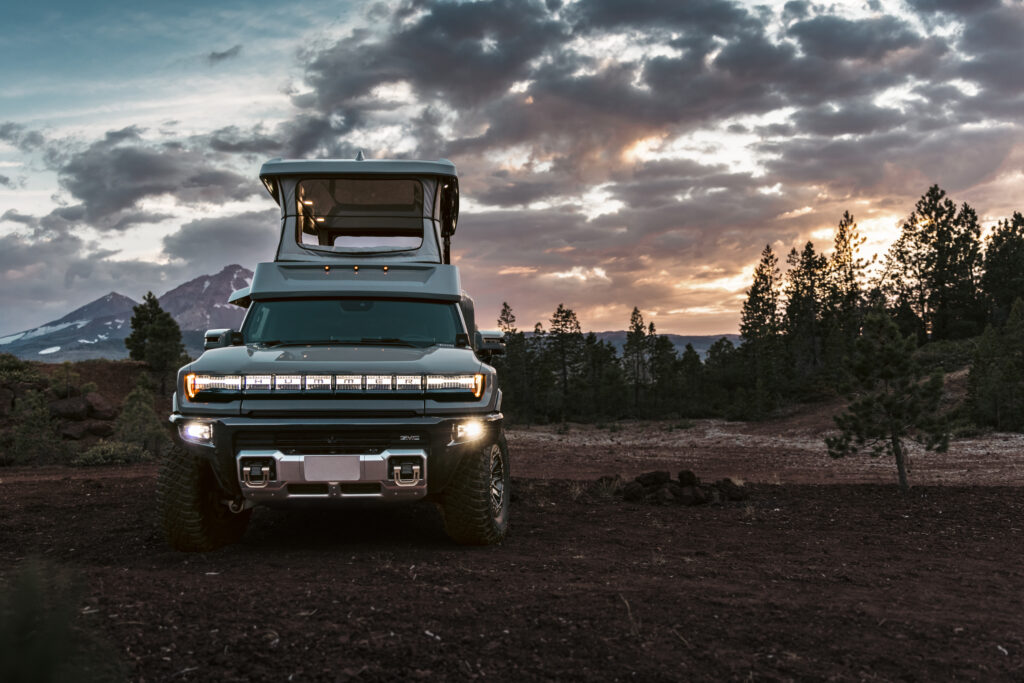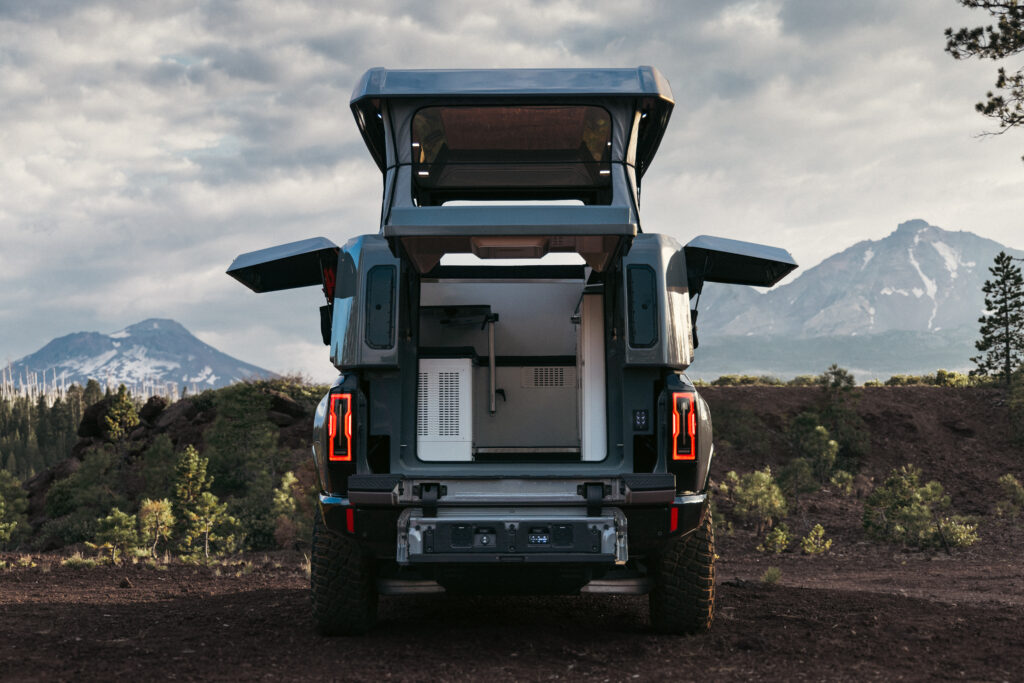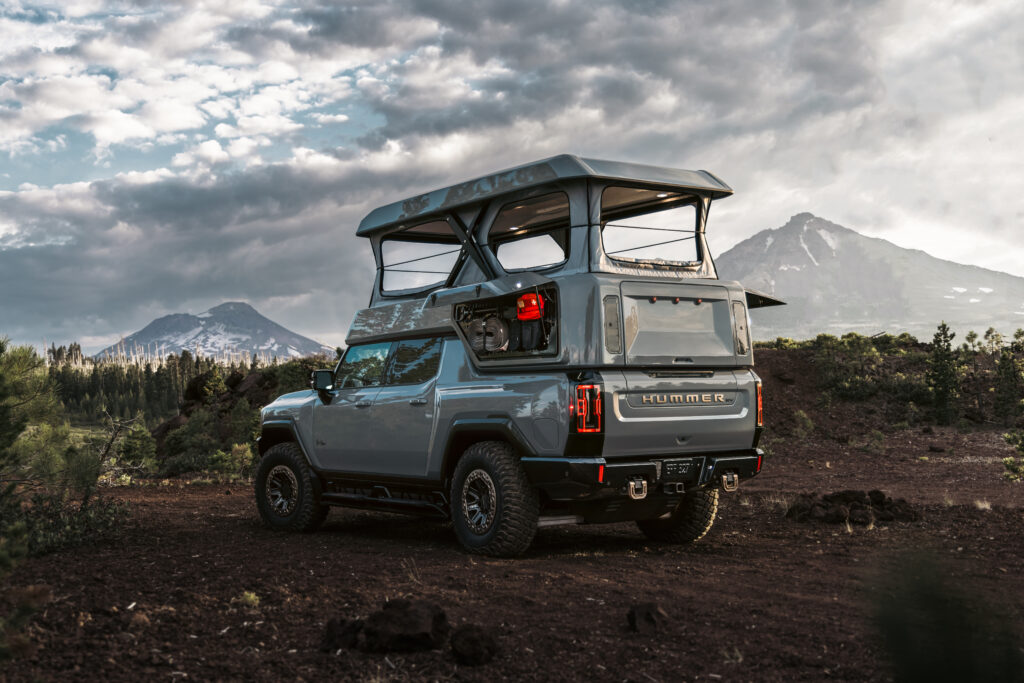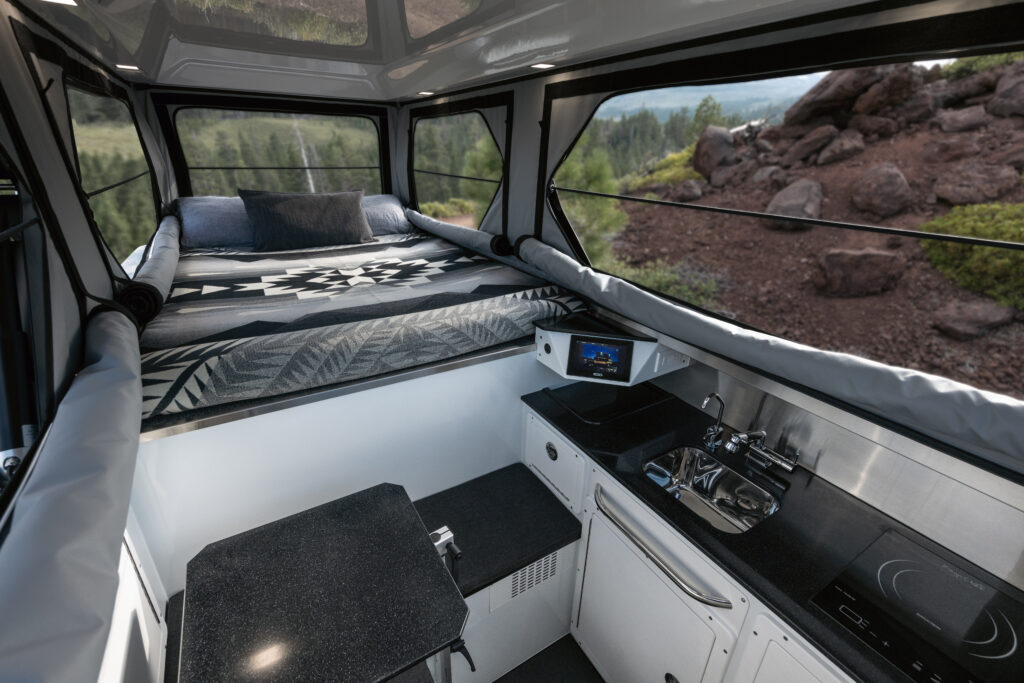 This impressive rig is packed with everything you need for adventuring into the backcountry. The carbon fiber EarthCruiser house is fully integrated into the chassis of the HUMMER EV pickup. The shell includes EarthCruiser's insulated tri-layered pop-up roof. It features 605 Watts of onboard solar power plus an innovative system that provides six kilowatts per hour. The interior is outfitted with a number of 120V and 12V outlets, a shower, a flat-pack toilet, and an RV full-size bed provides sleeping space for two travelers. There's also plenty of gear storage to keep this backcountry base camp organized on extended trips. This combination should provide seven days of off-grid power.
The GMC HUMMER EV EarthCruiser upfit is expected to be available to GMC HUMMER EV Pickup owners in 2024 through EarthCruiser. Additional product availability details will be released later this year.