The all-new 2021 Ford Bronco has finally hit dealers, streets, and trails. Along with those cool new rigs, dealers have a couple of hundred accessories available for buyers to specialize and customize their rigs to match their lifestyle.
Now that the first reservation holders are taking delivery of their hotly anticipated Bronco, we thought it'd be helpful to highlight 10 of the most overlanding-relevant accessories from that hefty list in order to streamline their buying process.
In no particular order, here are our favorites.
Recovery Kit
​​
A winch without proper recovery accessories isn't very useful. This kit from Warn Industries includes a 3-inch x 30-foot recovery strap rated to 21,600 pounds, a tree trunk protector, 12,000 lb. rated snatch block, winching gloves, two 3/4 in. shackles, and a storage bag to keep everything organized and ready to go. All you'll need to add is a properly rated winch, and you'll be ready to self-recover or lend a hand on a trail.
Air Compressor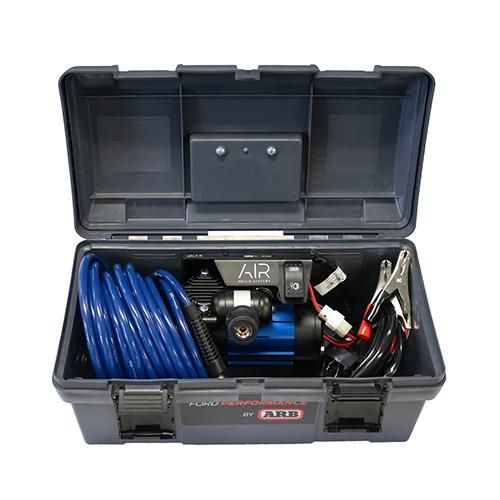 Airing down your tires does more than make rocky trails a bit more manageable for your spine. Putting your tires down to around 18 PSI also improves the grip they have on obstacles. That's because the contact patch is both wider and the rubber can also form around rocks and roots better. When it's time to air up, though, you'll need an air compressor. I mean, you don't want to have to do 100 miles on pavement to a nearby gas station with your tires down at 18 PSI.
Drawers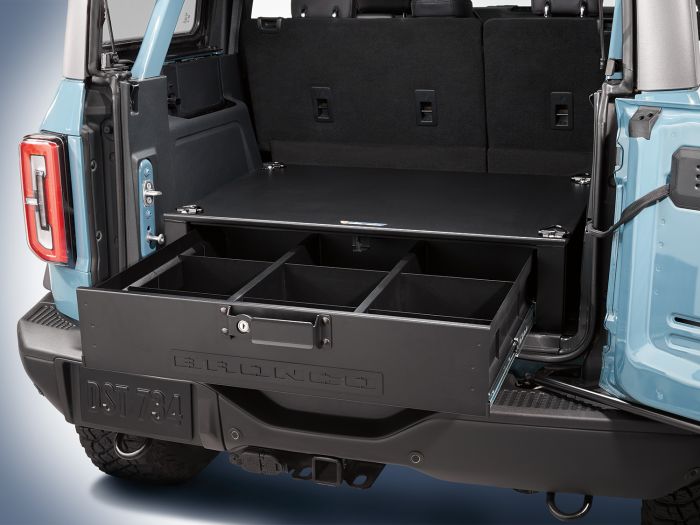 If you plan to dedicate your Bronco to overlanding, you'll want a drawer system. Drawers save you the hassle of Tetris-ing your gear into the back of your rig before — and during — every trip. Keeping the essentials stowed inside your rig at all times means you can bug out faster and hit the trailhead sooner than anyone else.
Molle Grate System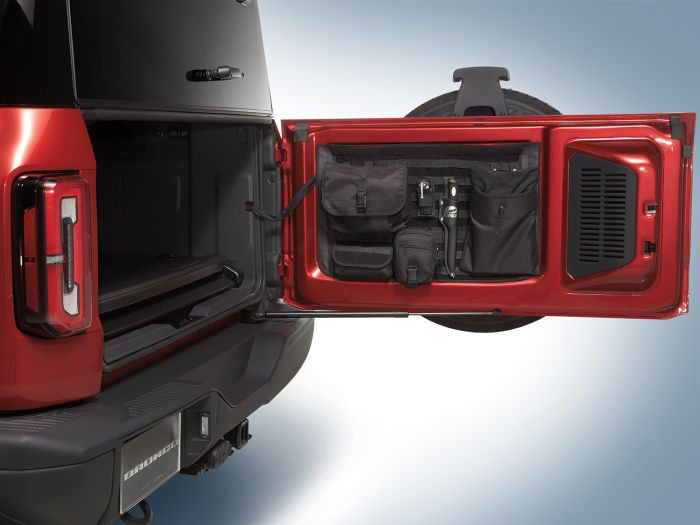 Keeping your stuff secure on the trail is incredibly important — not just for your own peace of mind but also for your safety. You don't want a wrench or fire extinguisher flying at you on the trail. Get some Molle grate stowage kits and ensure your overland accessories remain handy tools and not airborne projectiles.
Recovery Boards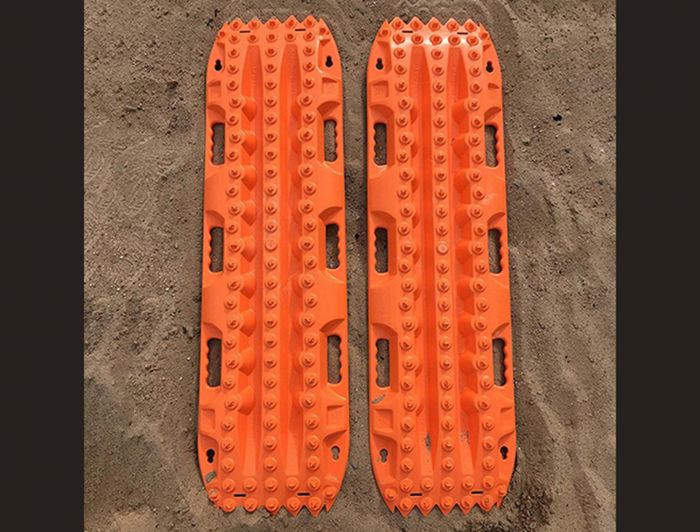 Before you bust out a winch, try tossing down some recovery boards first. These handy-dandy pieces of plastic can save your bacon in a pinch — or bog. It's almost absurd how useful and capable these things are. You'll be amazed at how successful they can extricate even the most stuck rig from sand, snow, or mud. Word to the wise: get bright colored ones so you can find them in the aforementioned bog.
Rigid Rock Lights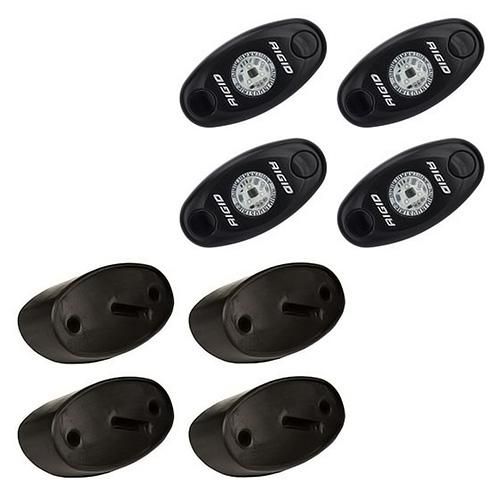 Whether you use these as prescribed — as lights that can illuminate a rock garden in the dark — or you simply use them as ambient light at camp (both uses are acceptable by the way), the Rigid rock lights are a great choice. They're strong, bright, compact, and can take a beating — you're wheeling by rocks, remember.
NOCO Jumper Box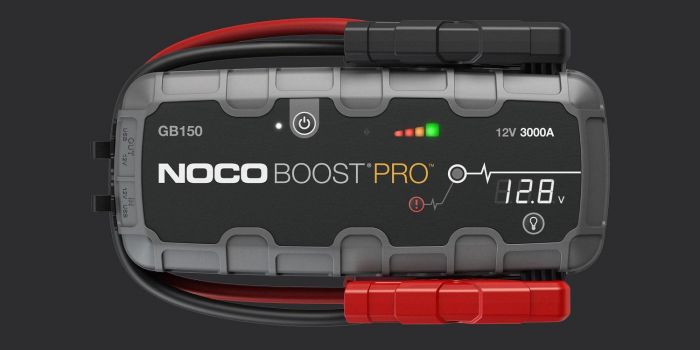 Heaven forbid your battery dies in the backcountry. If it should, you'll be elated to have a jumper box onboard to get your engine fired and roaring back to life. The NOCO jumper box is essentially a small piece of lithium-ion that is essentially an insurance policy against disaster … or at least a very expensive tow bill out of the wilderness.
Roof Rack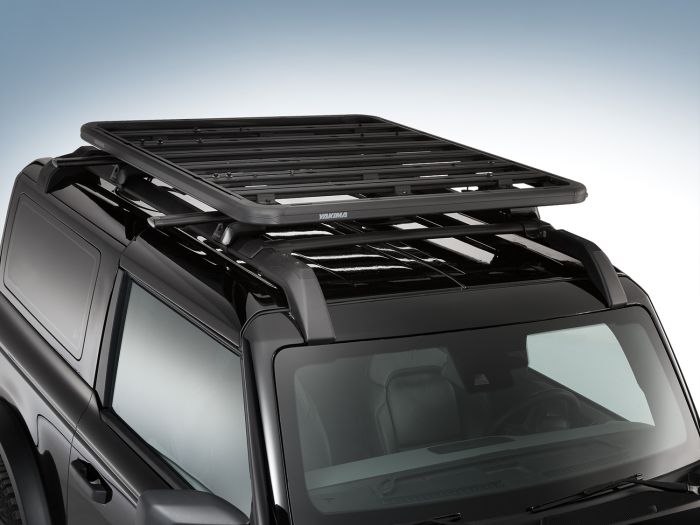 The Bronco, especially the two-door, isn't the biggest rig. So you'll want to outfit it with some rooftop-carrying capacity. A great way to do that is with a roof rack, like that from Yakima. Platform racks add a big, flat load space to the roof of your rig. You can strap all kinds of things on it, from firewood to fuel cans to waterproof gear bags and more.
Rooftop Tent
Want to make any spot you park your Bronco the perfect camping spot? Well, then you'll need a rooftop tent. They keep your slumbering self well above the rocks, puddles, and critters. That means you can rest easy knowing that you won't wake up in a puddle or in a cuddle session with an opossum.
ARB Fridge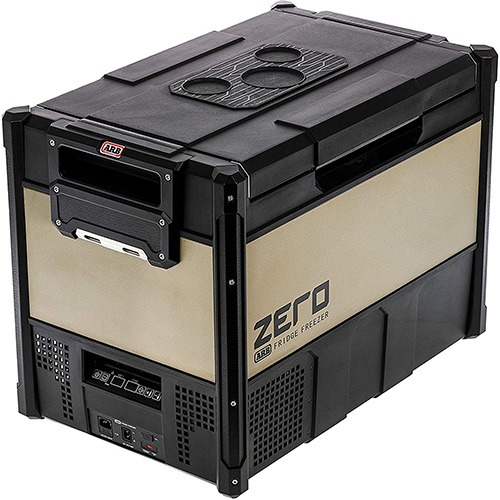 Yeah, you can mess around with a traditional cooler. You can find room for it in your rig. You can keep it stocked with ice. But when it really comes down to it, if you're going to be overlanding in your Bronco for any serious amount of time, you need a fridge. They're smaller and a lot more efficient than an ice-based cooler. They might seem frivolous until you use one. Then you'll be hooked.