Knowing where you're going, staying in communication with your group, and having the ability to reach help if you need emergency assistance can all be paramount on the trail. These products for navigation, communication, and powering your electronic accessories will make sure you're prepared, regardless of what happens in the backcountry.
Garmin- inReach Mini
inReach® Mini is the small, palm-sized satellite communicator that lets you stay in touch around the world. It provides 100% global Iridium® network two-way messaging and interactive SOS plus basic navigation. Wireless connectivity allows you to remotely sync to send/receive messages using compatible Garmin handhelds, wearables, or other mobile devices. Online location tracking with the Earthmate® app lets you share your whereabouts with friends or loved ones at home. The optional weather forecasts help you prepare for what's ahead.
The inReach Mini can pair with select smart devices and Garmin handheld units to access topographic maps, aerial imagery, US NOAA charts, and other advanced features. The Earthmate app syncs with your smartphone contacts to make staying in touch even easier.
We love that the inReach Mini is small and rugged and packs in so much functionality. It not only provides peace of mind for friends and family, but in an emergency, it can get you in touch with the assistance you need.
MSR $249.00
Garmin – Overlander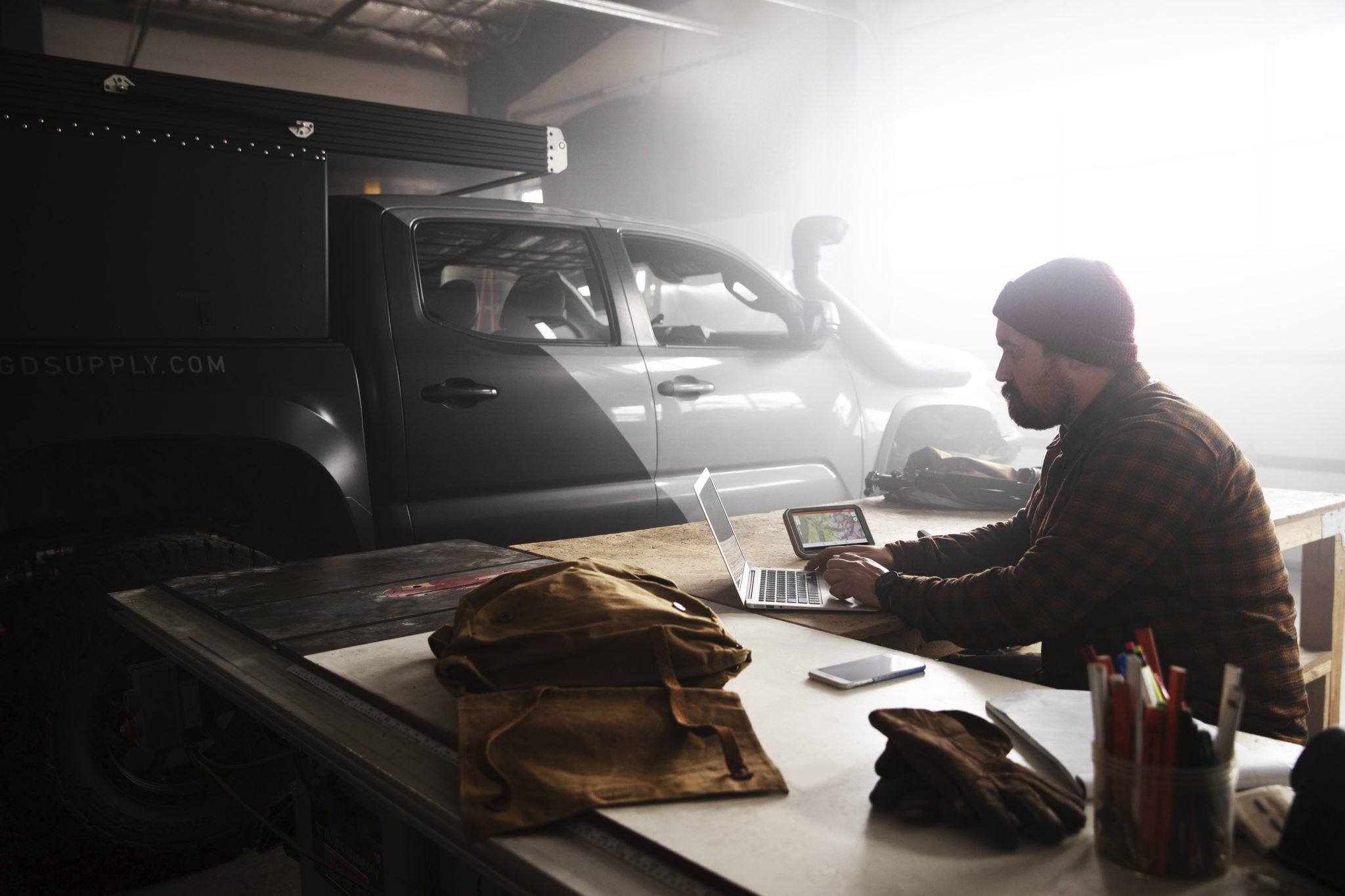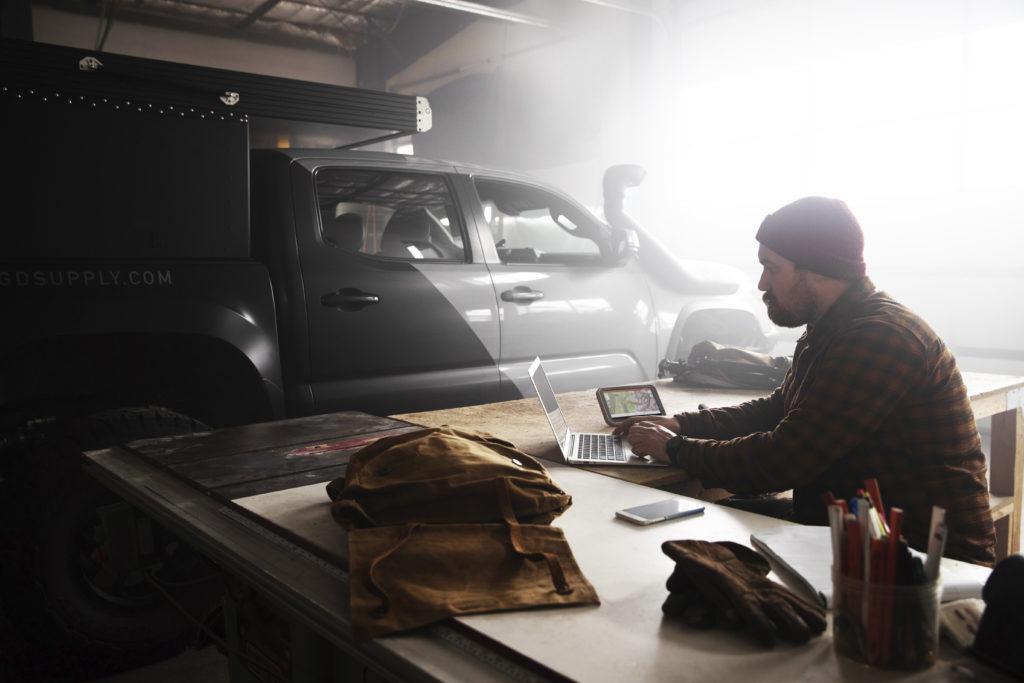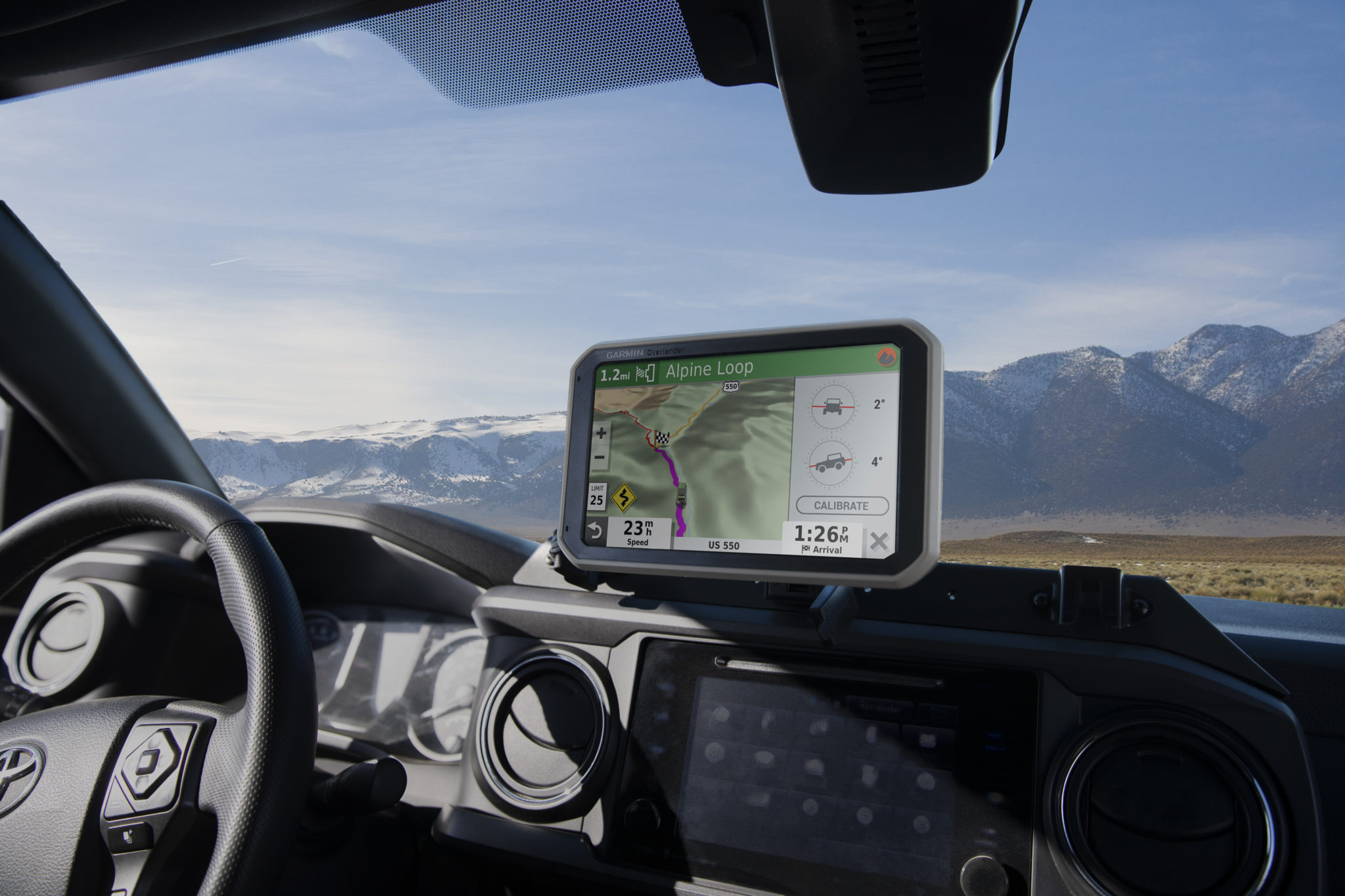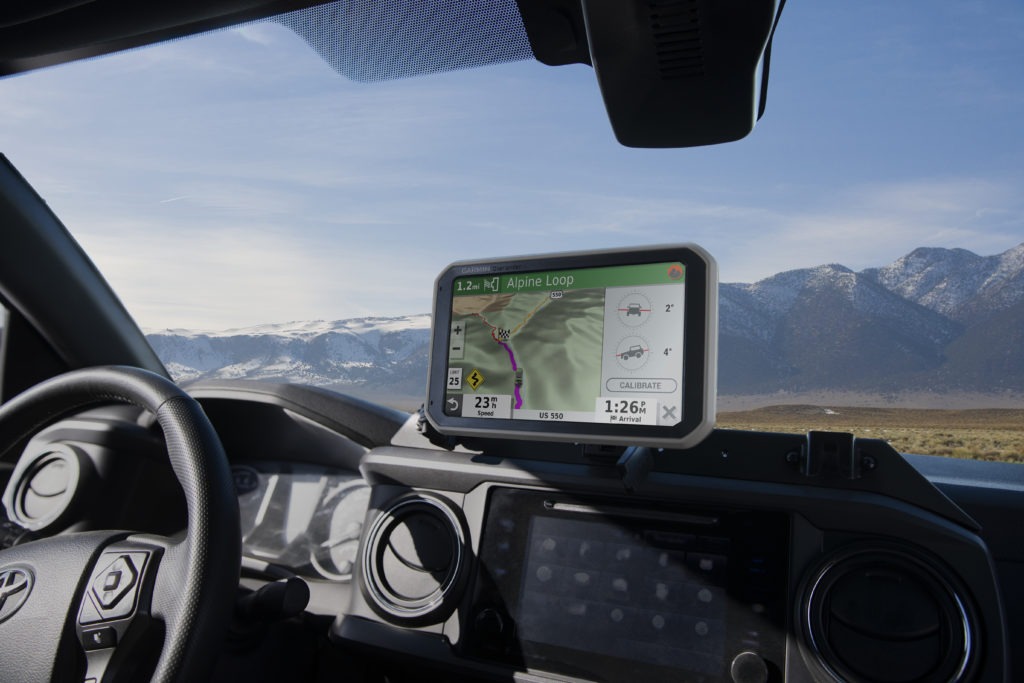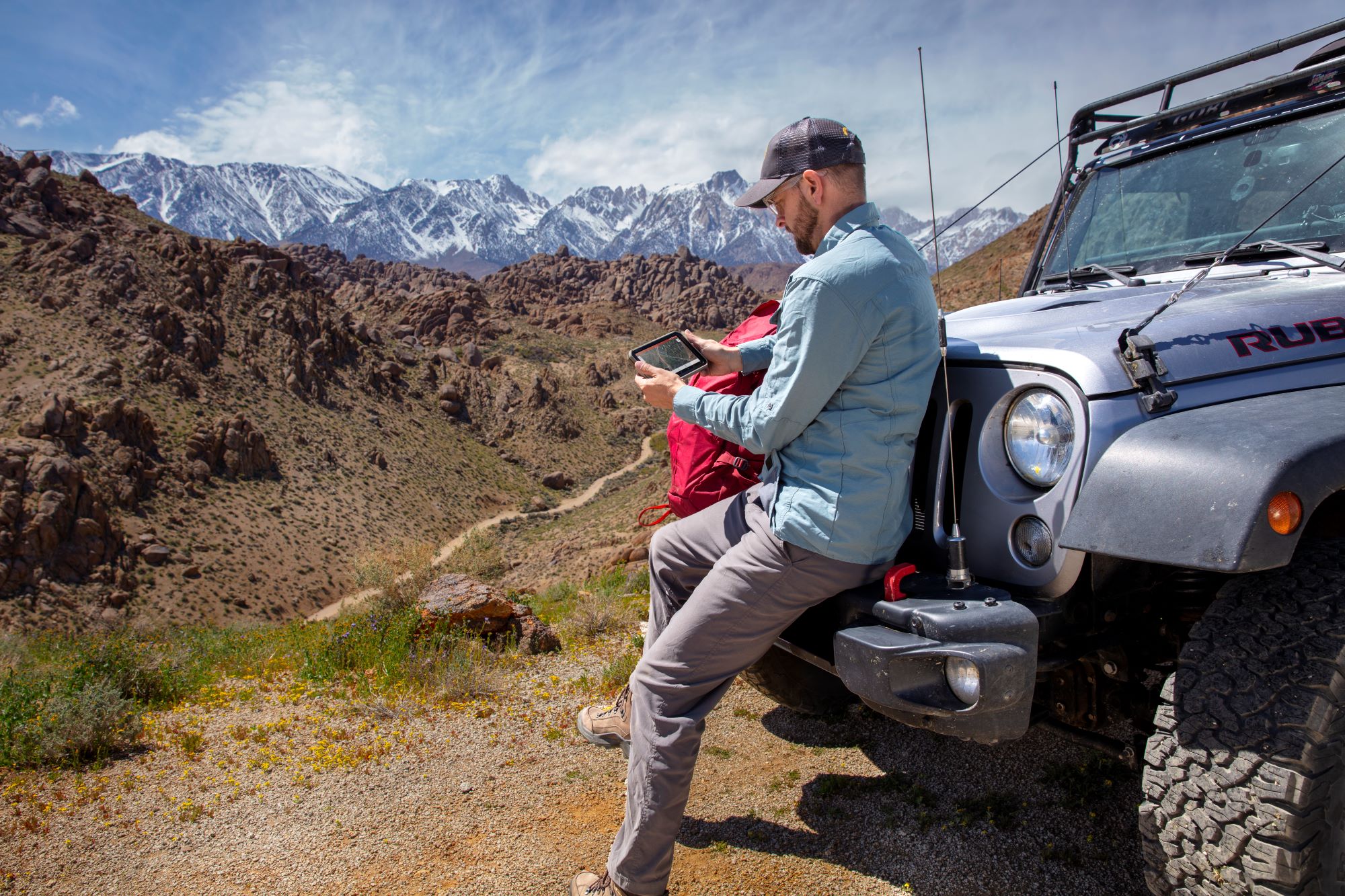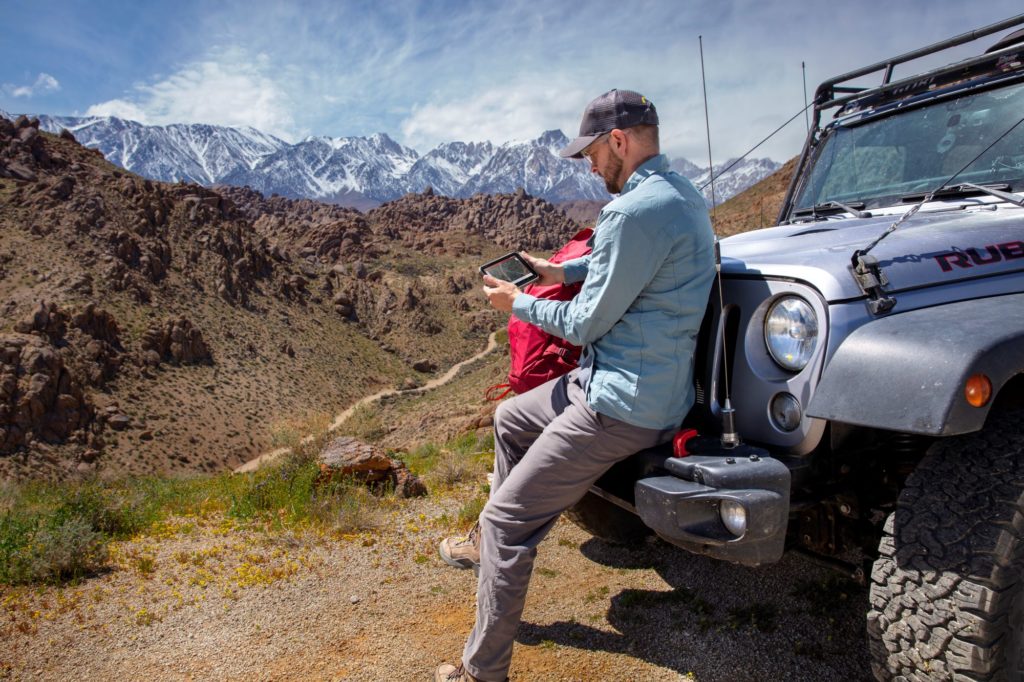 Overlander™ is a rugged, all-terrain navigator with a 7″ color touchscreen that features turn-by-turn directions for on-road navigation and topography maps for off-grid guidance. In addition, you can use the Garmin Explore™ app to easily sync your waypoints, tracks, and routes across your Overlander device, smartphone, and desktop.
It's built to go wherever the journey takes you, and it comes preloaded with iOverlander™ points of interest (POIs) and Ultimate Public Campgrounds, so you don't need a cell signal to find the best-established, wild, and dispersed campsites. It also features pitch and roll gauges, as well as an integrated compass and a barometer. You can pair the Overlander with an inReach® Mini satellite communicator2 (sold separately) for interactive SOS and two-way text messaging via the Overlander device's keyboard.
The Overlander is a great all-in-one resource for pre-planning and finding what you need while out on the trail. The powered magnetic mount is straightforward to use. You can pull the unit off of the mount to edit the route or search, and in a few seconds, it's reconnected, and you're ready to roll.
MSRP: $699.99
Midland – MXT275 MicroMobile® 15-Watt GMRS Two-Way Radio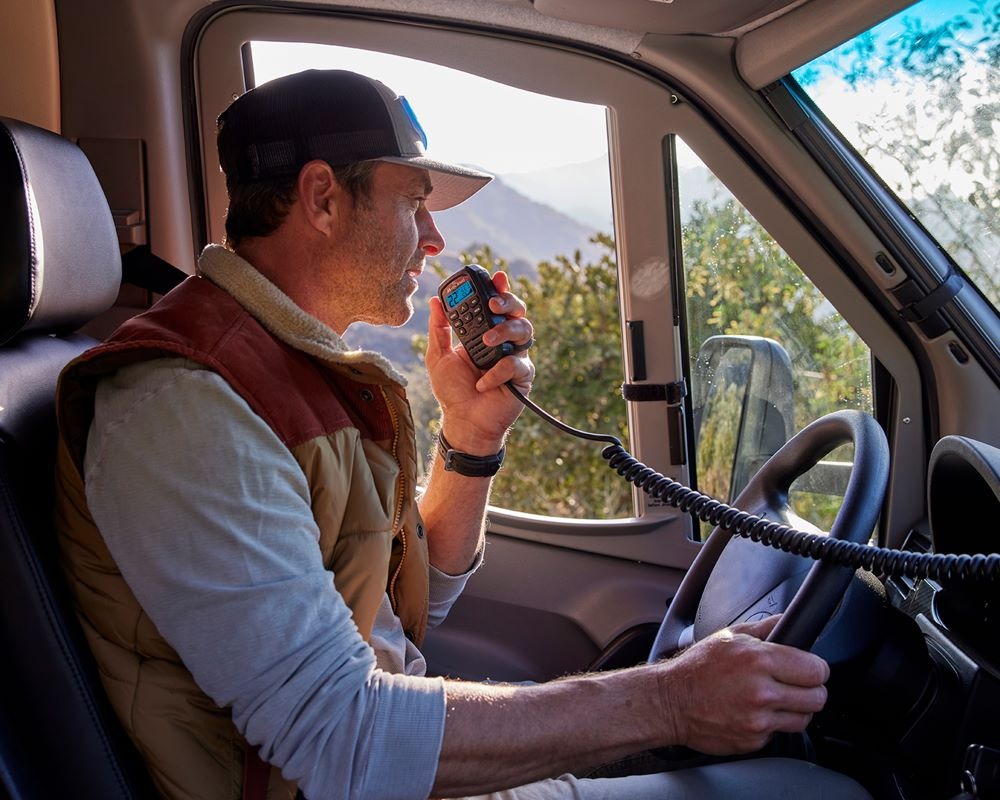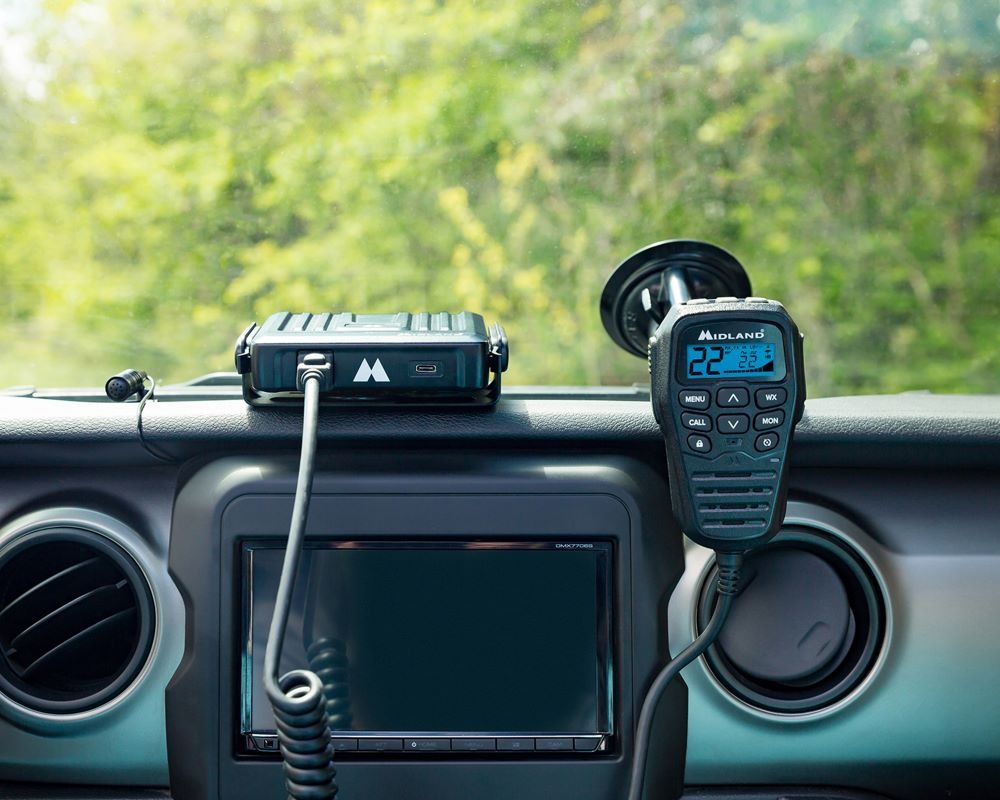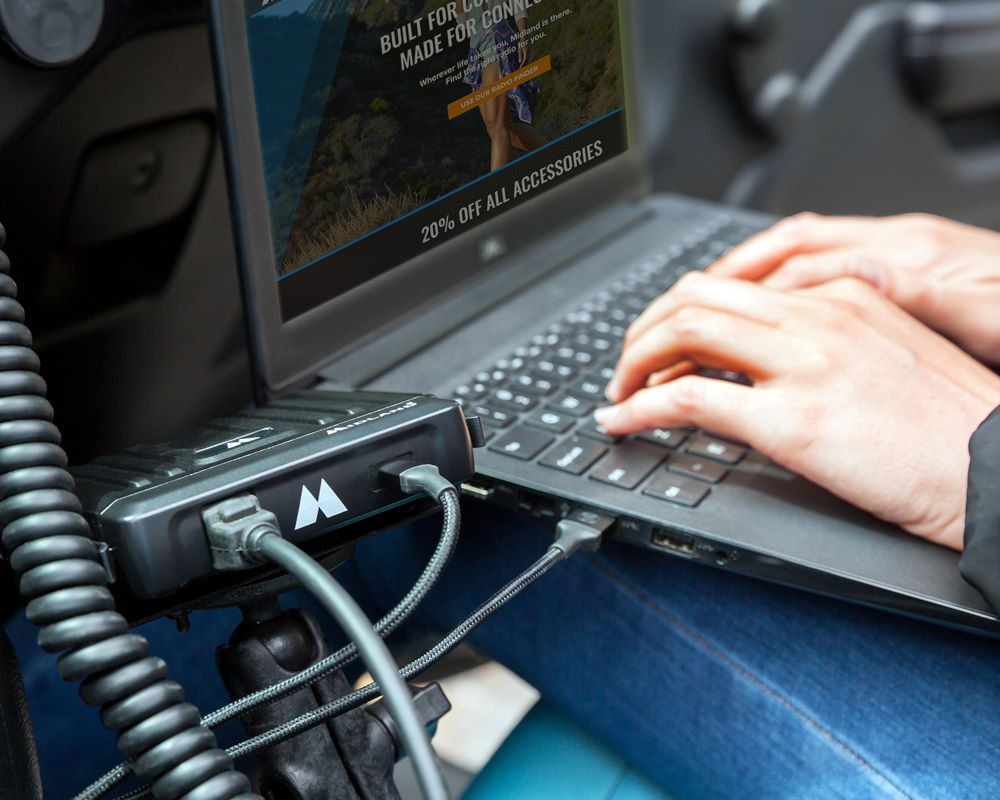 Midland's MXT275 MicroMobile® 15-Watt GMRS Two-Way Radio is the new standard in off-road communication, ready to help take you on your next adventure.
Fit with a fully integrated control microphone, the compact radio base won't crowd your dashboard and can be hidden away. Many of Midland's users install theirs under the passenger seat of their vehicle. Midland's MXT275 MicroMobile® is easy to install and even easier to use.
The MXT275 features a powerful USB-C charging port so you won't run out of power on the trails, as it will give you the fastest charge time for all your devices. That includes cellphones, tablets, walkie-talkies, and laptops!
The MXT275 has 15 high-powered channels with 142 privacy codes. Choose your channel and get connected with others on the trail. With the MXT275, you can also take your range further with eight repeater channels and with split tone capability.
Weather is unpredictable, and we don't want you stuck on the trails when it gets dicey. Use the MXT275 to stay ahead of severe weather with the NOAA Weather Scan + Alert.
Because of GMRS's increased range and sound quality over CB, Jeep Jamboree USA switched to GMRS this year. Midland is proud to partner with Jeep Jamboree USA as the 2021 Official Communication Sponsor. Jeep Jamboree participants love the plug and playability of the radio as there is no programming of the radio or tuning of the antenna required.
As with all of Midland's MicroMobiles, the MXT275 is compatible with all Midland FRS/GMRS handheld walkie-talkies. Pairing handhelds and MicroMobiles® will make navigating and driving obstacles on the trails safer and easier with instant communication.
With Xtreme Range capability and with no obstructions, this 15-Watt radio's range can stretch as far as 50 miles. With patrial obstruction to line of sight, you can expect to get clear communication between 10 and 15 miles. If you have major obstructions to your line of sight, the MXT275 will stretch five to 10 miles in range. Upgrading your antenna will only increase your radio's range.
Inside the box, you'll find the radio unit, fully integrated control microphone, low profile hideaway unit, mount with hardware, detachable antenna with magnetic mount, microphone holder, 12V power chord with car power adapter, the owner's manual, and quick start guide.
MSRP: $149.99
REDARC – DC Charger Fridge Kit
If you're looking to power your 12v camping fridge with a DC to DC charger pack, this kit from REDARC is a fantastic option. The REDARC DC Charger Fridge Kit helps you kit out your rig to keep the drinks cold and your food fresh, whether you're off the grid or just enjoying a weekend away.
You don't have to worry about fishing around in a cooler full of melted ice or running down your battery. Powered by a REDARC 25amp DC charger and supplied with the fuses, fridge, and fridge wiring kit, all you need is an auxiliary battery and a sense of adventure to turn your truck into a camping hero.
Running a 12v fridge off your car battery is made simple, effective, and reliable using REDARC's Australian-made and tested BCDC battery charger, and armed with a 38QT ARB fridge freezer, you'll have plenty of space available for meat, produce, and drinks.
The kit includes:
25amp REDARC BCDC1225D charger
40amp FK40 Fuse Kit
2 x Fuse to battery cables
38Q 12v ARB ZERO Fridge
ARB Fridge wiring kit
ARB fridge tie-down kit
We love that the kit is an all-in-one solution for keeping our food and drinks cold on the trail. Plus, it's put together by the backcountry power experts at REDARC, including quality equipment from ARB.
MSRP: $1,431.00
Sēkr – Mobile App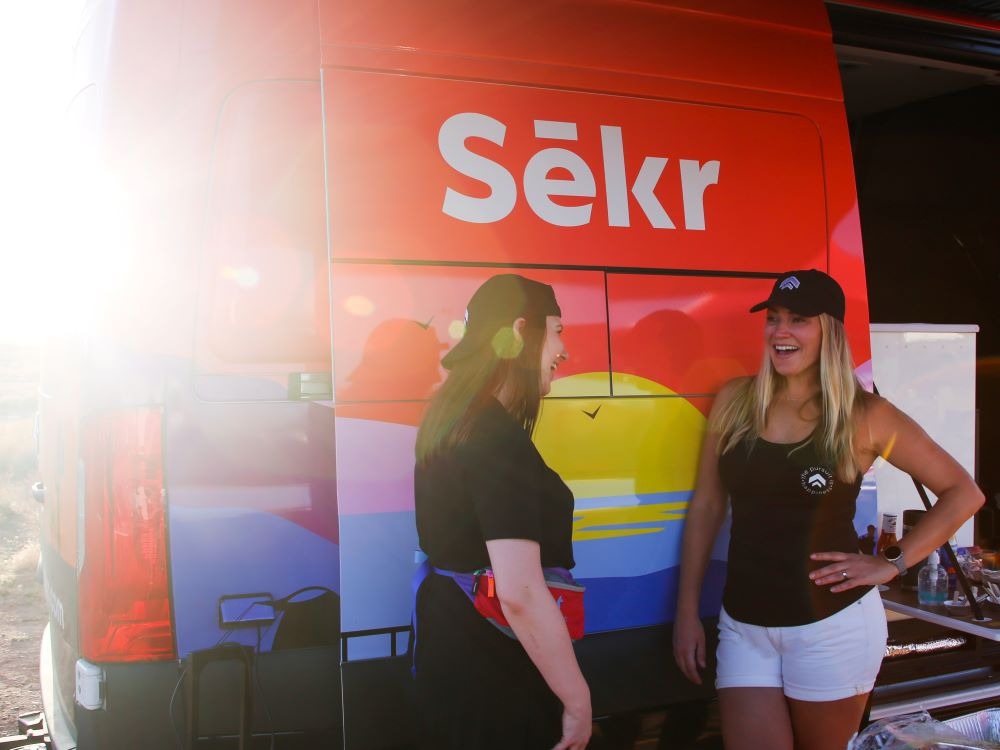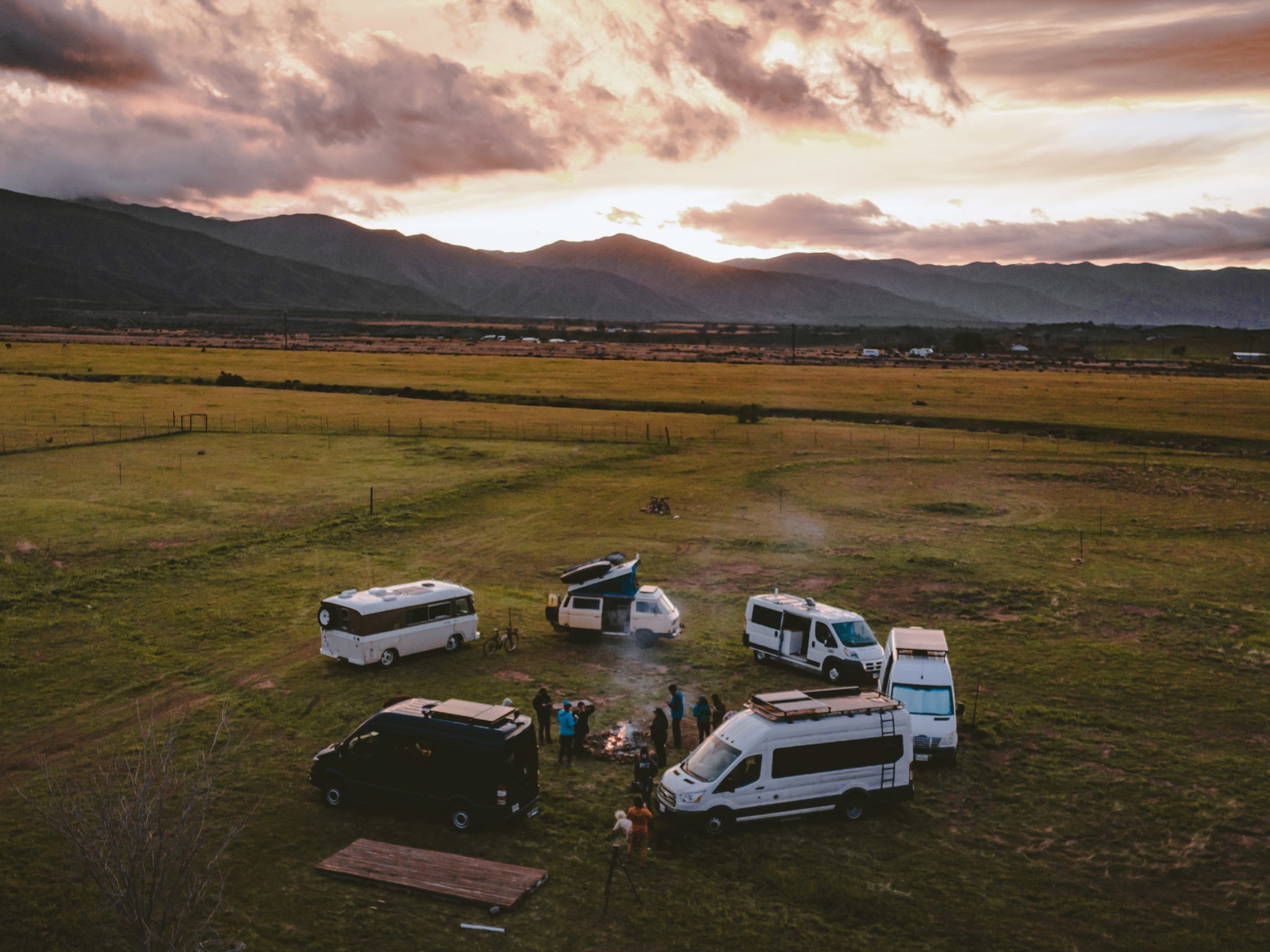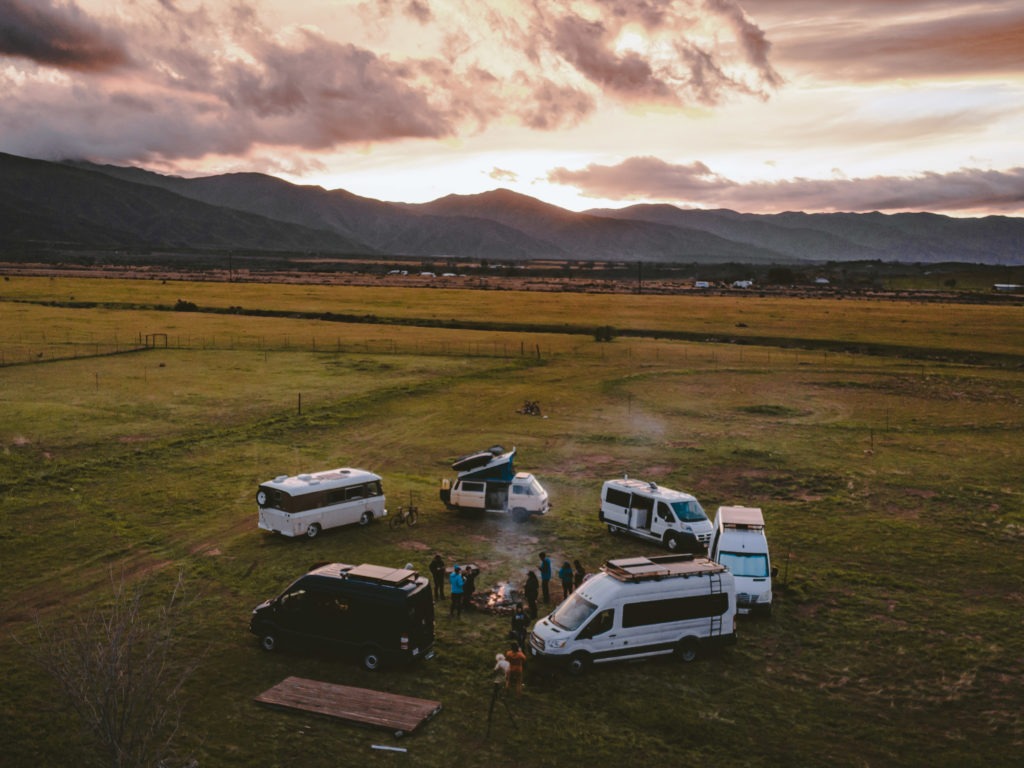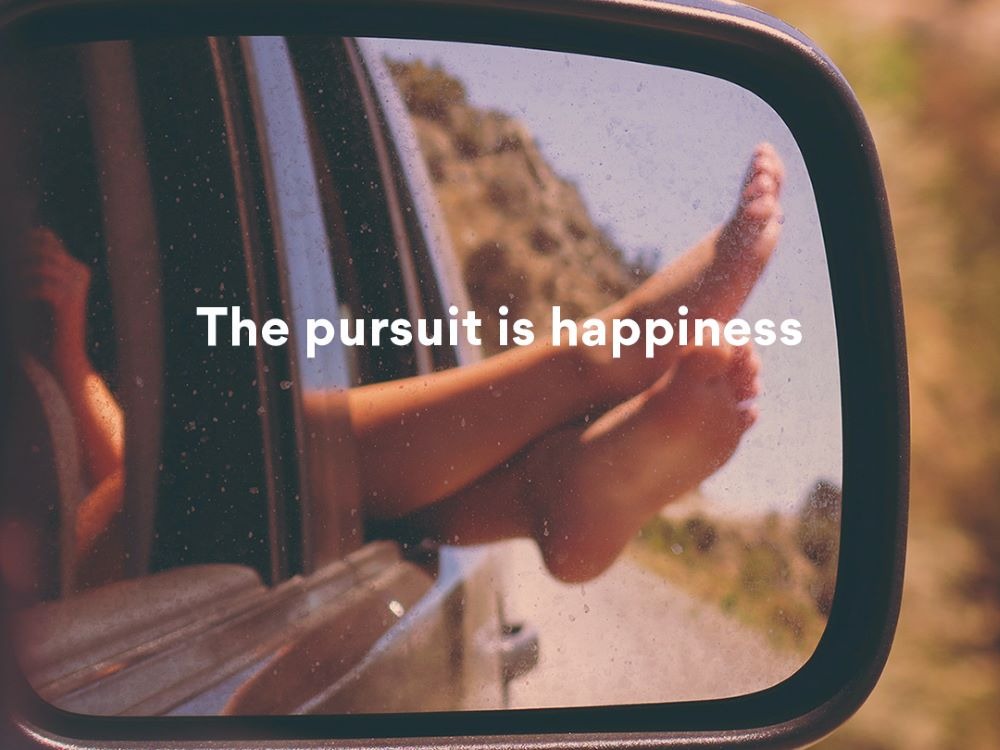 Finding the perfect place to camp while traveling can be difficult. Sēkr makes it easy. With private land CampShares, private and public campgrounds, dispersed campsites, and the largest database of free campsites in the USA, you'll be able to quickly find outdoor accommodations. Sēkr is your go-to resource for campsites, planning road trips, and discovering all you need for your best camping trip possible.
Sēkr is dedicated to making your camping experience easier and more connected. Whatever your pursuit, wherever the location—Sēkr makes it simpler and safer to seek.
The average camper requires 16 different apps to find where they will camp for the night; Sēkr has changed that to be one. Sēkr is simplifying the outdoor planning experience by aggregating and consolidating every type of campsite and related amenities into one, easy to use platform, and pairing this information with social features like finding nearby travelers, messaging, and events.
Sēkr connects you to campsites, amenities, and the outdoor community that you are seeking.
MSRP: FREE
Trails Offroad – Mobile App
Trails Offroad provides the details that maps simply do not tell, creating off-road and overland trail guides all over the country that bring maps to life. The mission is simple: maximize your time on the trail by finding the routes that suit you, so your precious recreation time is well-spent.
Since 2015, Trails Offroad was the first to work with vetted enthusiasts across the country who "know the trail like the back of their hand" to create the most informative trail guides so you can know before you go. Every trail guide is written from scratch, not sourced from various third parties, and goes through a proprietary check and balance system to ensure objective information over the subjective. Even the software is coded in-house by overland enthusiasts. The dedicated trail guide writing team may be found behind a desk during the workweek, but you can bet they use the Trails Offroad trail guides to find adventures far from home on the weekends and vacations, just like you can.
All trail guides are consistent, following the same information structure, so your pre-adventure research is easy with four main sections:
With vehicle recommendations and 14 specific "concern" criteria, the Advanced Technical Rating system tells if your "vehicle" can do it.
Relevant camping information on each trail with legal status and, more importantly, if it is suitable for you and your family.
Waypoints include points of interest, camping, obstacles, and of course, anything navigation-related.
Included is a short video of each trail depicting trail conditions in a quick and easy visual format.
These trail guides are bundled into the long-standing Trails Offroad website and now on the new mobile app. All-Access Members enjoy visualizing the map with tracks color-coded by a 10 point advanced technical rating system. Start your research at home on the web, where trail guides are complete with video, three photos per waypoint, and you can quickly upload GPX files directly to Gaia GPS with a single click. Mobile app users will love the first-of-its-kind "Follow Mode" that scrolls upcoming waypoints along the map as you work your way through the trail. Don't worry about being ultra remote and truly off-grid; all app data is available in Offline Mode for areas where the signal is non-existent.
Launched in 2015 and created from scratch, the Trails Offroad trail guides are like your favorite Mom's recipe that you love so much and that no one could ever duplicate. So give the All-Access Membership a try today!
MSRP: $25.00
ZOLEO-Satellite Communicator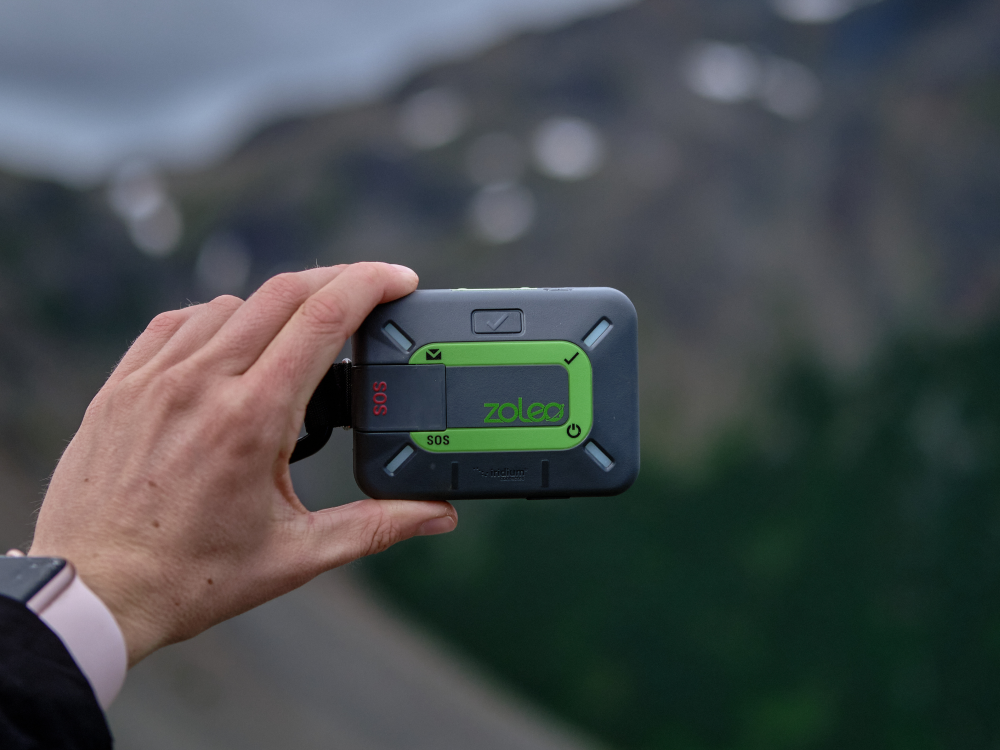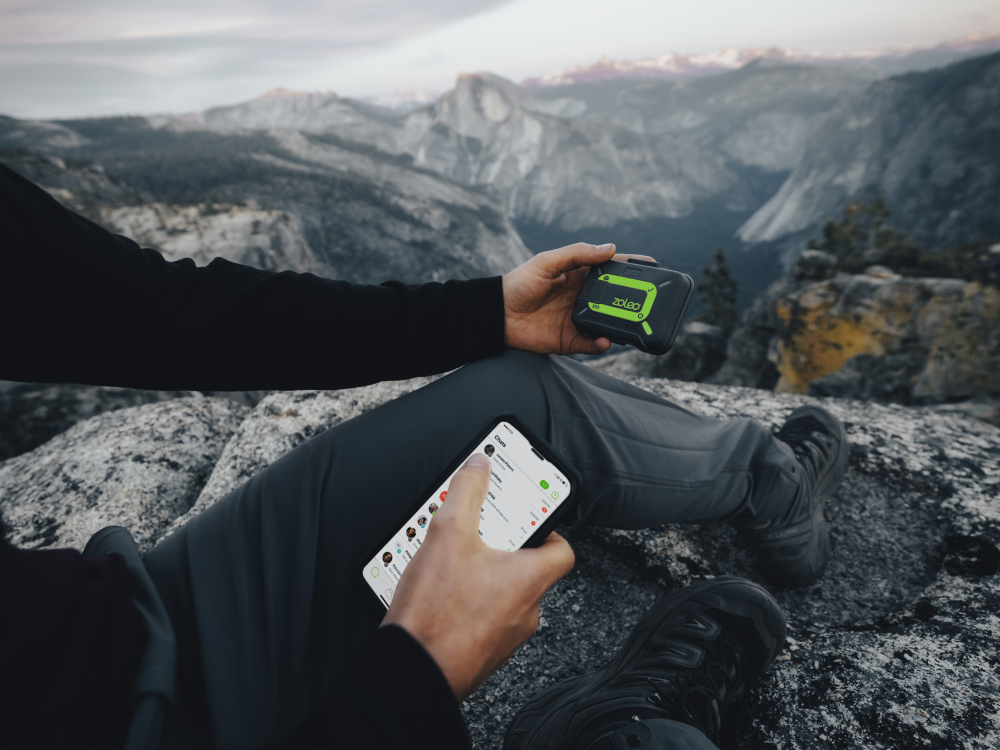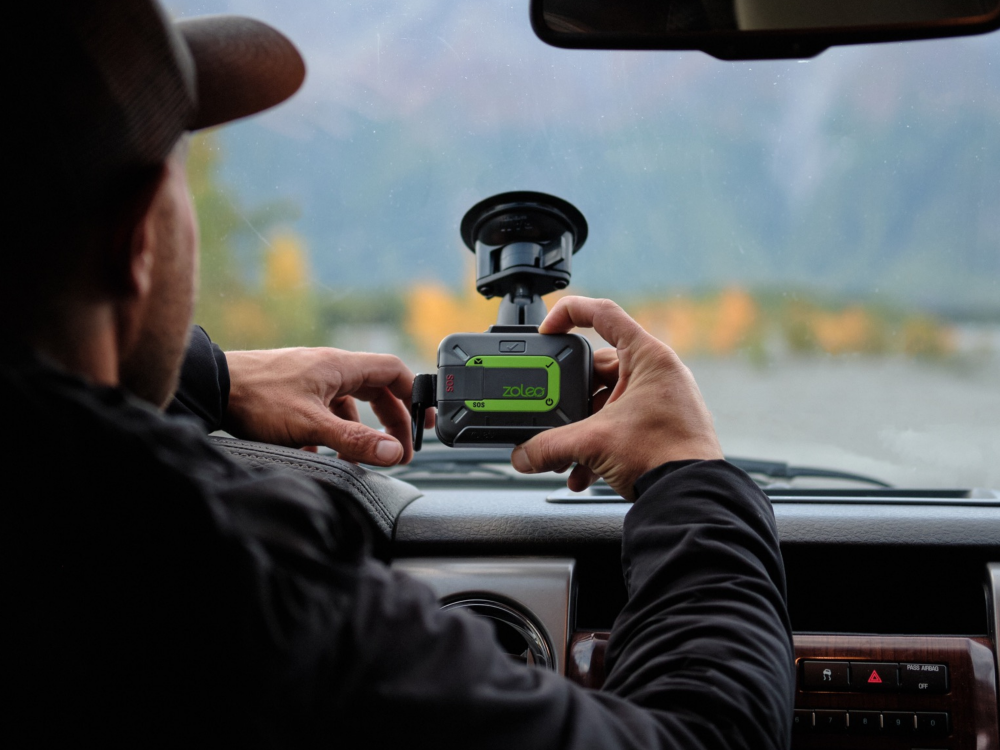 Do your overlanding adventures take you outside of cell coverage? ZOLEO is an easy-to-use, cost-effective solution that provides seamless global messaging, SOS alerting, and location awareness across 100% of Earth's landmasses and oceans. To keep your conversations going without skipping a beat, ZOLEO connects with the free app on your smartphone/tablet to send and receive messages via your designated SMS number, email address, or app-to-app messaging. Only ZOLEO extends your smartphone messaging coverage to everywhere —automatically routing messages via the Iridium® satellite network, cellular, or Wi-Fi using the lowest-cost network available.
In the case of an emergency, you can easily press the built-in SOS button on your device or in the mobile app to call for help. It will immediately send your GPS coordinates to our 24/7 emergency monitoring partner, who will respond and dispatch help to your exact location.
To let your contacts know that you're okay on the go, easily press the check-in button on your device to send an "I'm okay!" message with optional GPS coordinates. Priced at $6/month, ZOLEO's optional Location Share+ add-on enables users to share their location with their check-in contacts at a user-selected interval from every 6 minutes to 4 hours. ZOLEO users and check-in recipients will be able to use the free ZOLEO app to view the current location and breadcrumb trail on a map. ZOLEO users can start/stop location sharing anytime and also download maps for use offline.
ZOLEO also provides hyperlocal weather forecasts via DarkSky™ so you'll have the insights you need to plan for safe travel. The ZOLEO device is rugged and built to work for days, packing a long-lasting battery life of200+ hours or 8+ days while checking messages every 12 minutes. Lightweight (5.3 oz) and compact (3.58 x 2.6 x 1.06 in), ZOLEOis rugged with MIL-STD 810G shock-resistance and superior IP68 dust and water resistance. The power input is Micro-USB Type B with a charging time of 2 hours. Able to withstand extreme temperatures, the ZOLEO device can operate within the range of -4°F to 131°F.
MSRP: $199.00 with a $25.00 monthly plan