Summer is just around the corner, and that means it's time to get kitted up and hit the trails. This Gear Showcase features great options for everything from camp kitchen and solar systems, to bumpers and roof racks from some of our favorite brands.
BASE Rack – ARB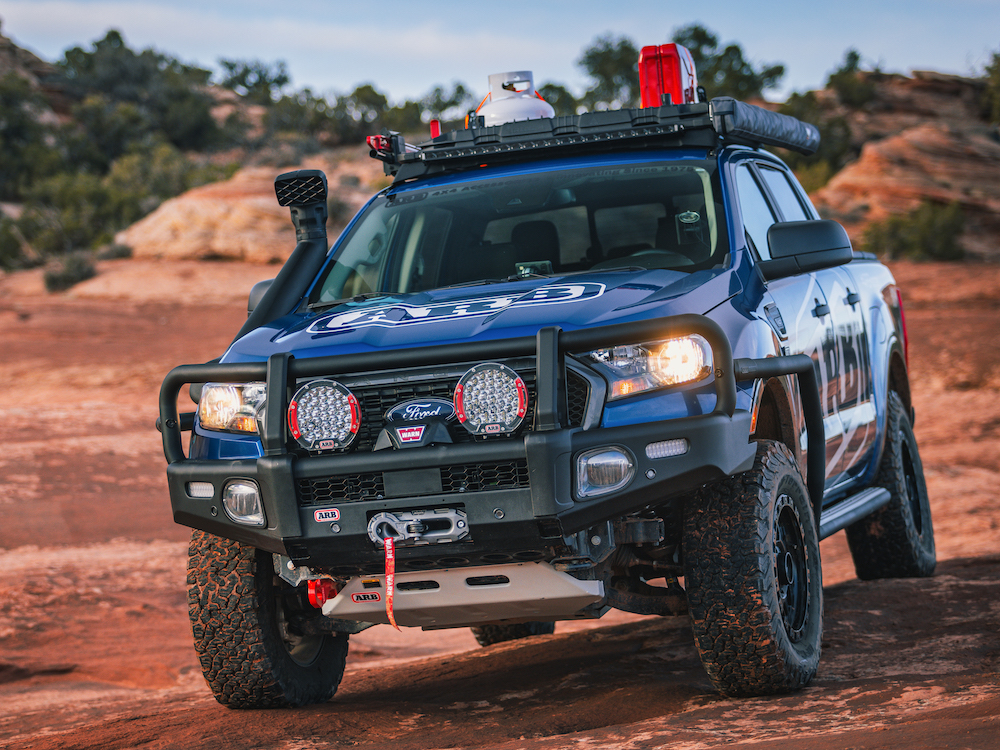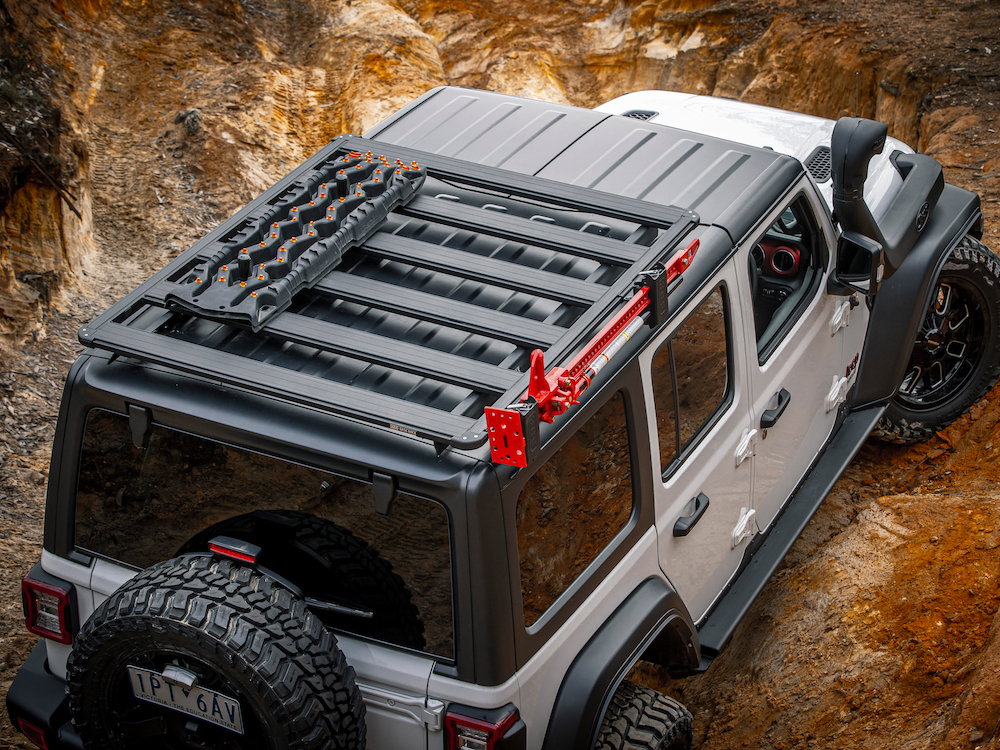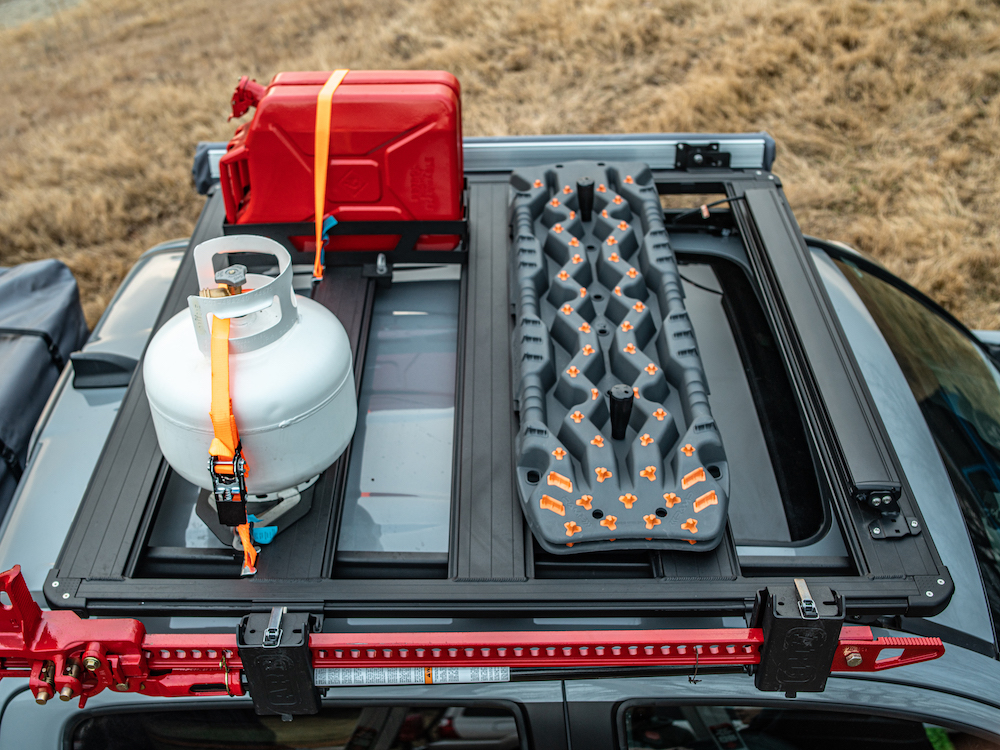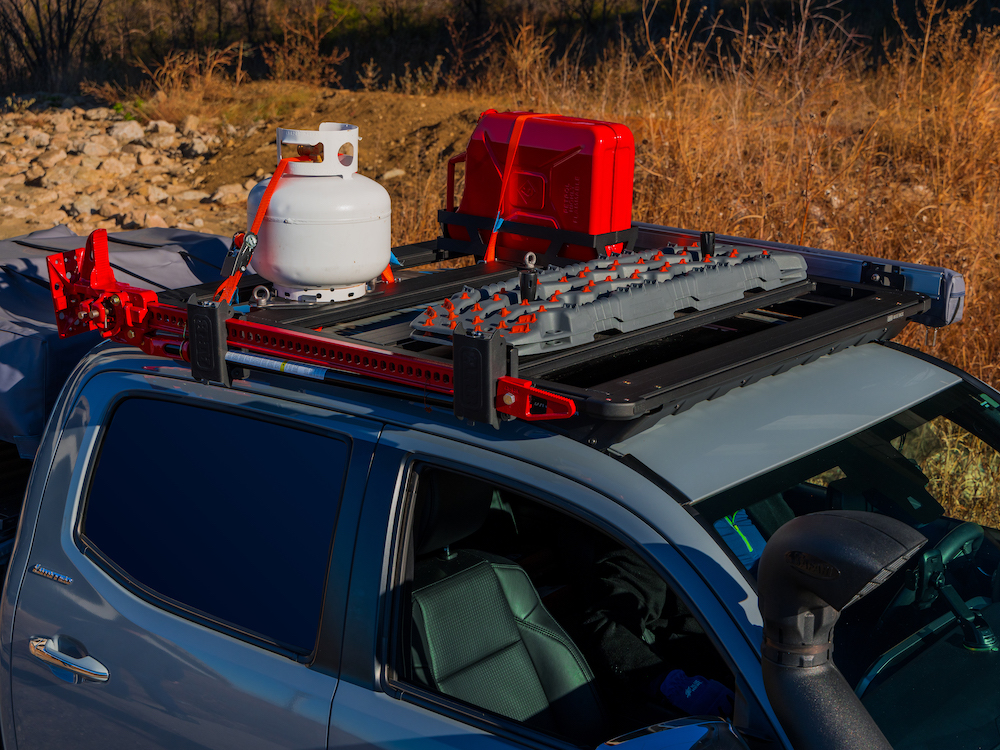 What is the ideal roof rack for overlanding?
It needs to be strong enough to bear heavy loads yet lightweight for the long haul. It needs to anchor cargo securely but keep items accessible and easy to load. Is this an impossible balance?
Meet the ARB BASE Rack. Its fully-welded design and evolutionary attachment system make it stand out from the rest.
The BASE Rack's single-piece aluminum construction prevents flex under load, which means the rack can be mounted close to the roof with sleek blade supports instead of a bulky sub-frame. The result is an incredibly strong, low-profile roof rack that improves clearance, drag, and aesthetics.
When called to duty, the BASE Rack's unique side-mounting dovetail attachment system is incredibly easy to use, time-efficient to load, and doesn't collect dirt and grime like T-slot racks. Running along cross beams and the perimeter of the rack, the dovetail edge delivers more cargo space with an array of independently accessible mounting locations. BASE Rack mounts are available for lighting, awnings, recovery boards, spare tires, rooftop tents, and jacks with t-slot adaptors available for specialty items.
The ARB BASE Rack is available for Tacoma, 4Runner, Land Cruiser, Wrangler JLU, Ranger, and more.
MSRP: $850-1750
Dakar Hybrid Bumper – CBI Offroad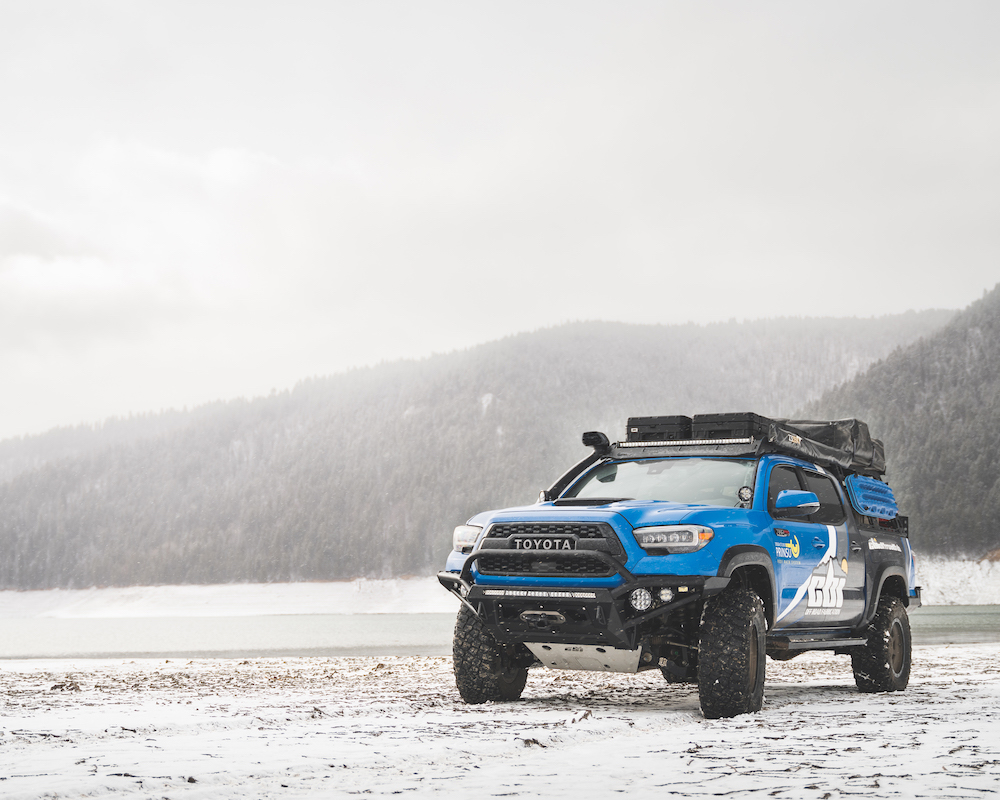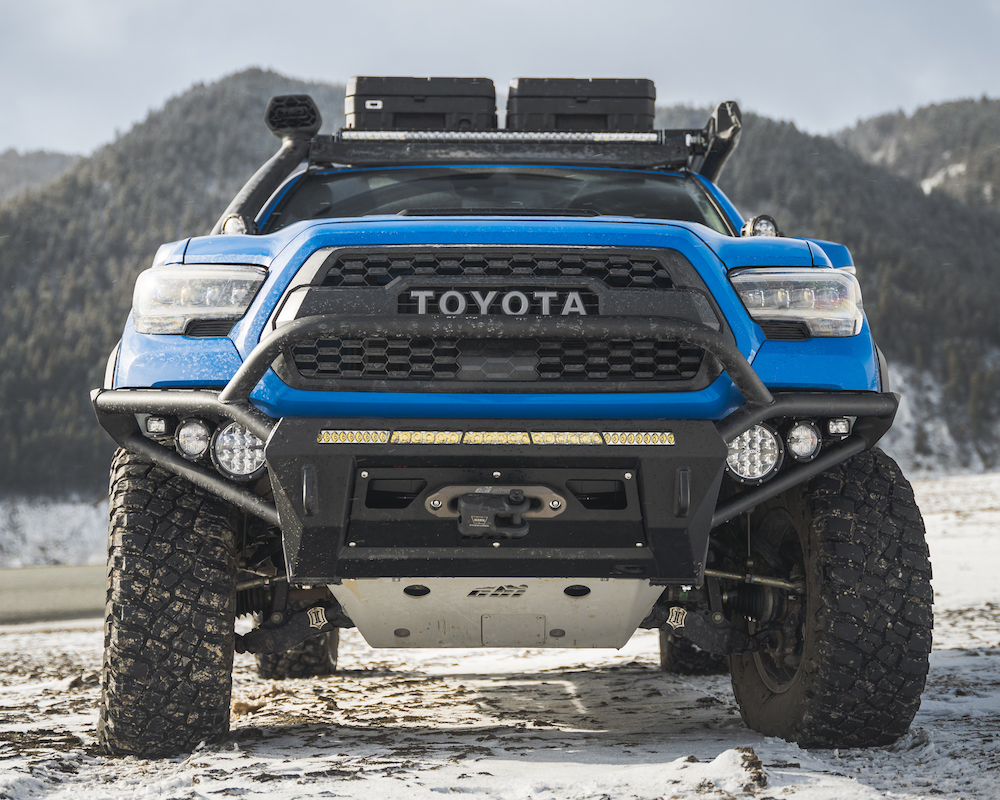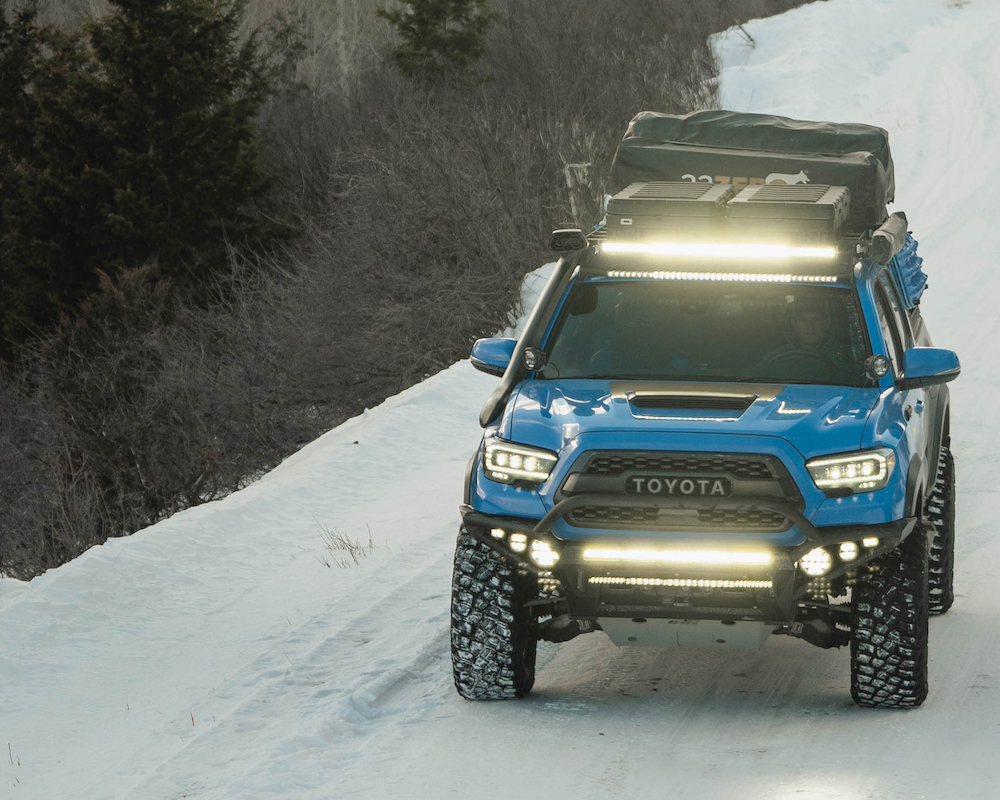 CBI Offroad Fab has been manufacturing high-quality offroading and overlanding equipment for more than ten years, focusing on superior quality and performance. Each part is designed, engineered, and built by an expert team in a state-of-the-art facility in Idaho Falls, Idaho, USA.
The Toyota Tacoma Dakar Hybrid Bumper is an exceptional example of the reliable innovation available from CBI Offroad Fab. From conception to production, every detail has been considered to make this bumper extremely functional and high-performing in the toughest environments. Each design is tested extensively and used daily by a team of dedicated engineers and industry experts.
Specifically fitted for the third generation Toyota Tacoma (2016-2022), the Dakar Hybrid Bumper combines the strength of plate steel with the lightweight durability of DOM tubing. This creates a rugged appearance that looks tough and performs even better. By adding DOM tubing, the design retains strength and enhances protection for your lights and grill while reducing overall weight by 33% compared to full steel plate bumpers. This means better fuel efficiency and more distance with even greater confidence. With gas prices today, that makes a big difference on any adventure.
The design dramatically improves your rig's approach angle, meaning much less skidding and scuffing with greater flexibility in taking on tough climbs. It also includes a recessed and hidden winch mounting point that is secure, along with very capable d-rings for recovery and rescue. Additionally, each bumper is equipped with mounting points for up to six light pods, along with an integrated mount for up to a 30-inch lightbar. You'll be seeing everything in your path and driving with more capabilities, which adds to the comfort of any off-road trip.
This model gets its name from the Dakar Rally, one of the toughest rally races in the world, so you know it's designed to take a beating instead of your truck. And you can choose from optional black powder coating to add protection or stick with bare metal to match your taste. While there is some cutting required on the factory body to install the bumper, installation is actually quick and simple with the right tools. Once installed, the bumper will not interfere with your vehicle's factory cruise control sensor. The added strength, performance, and versatility in all terrains are well worth the time and investment in adding this awesome setup to your Tacoma.
So, what are you waiting for? Order yours today from CBI Offroad Fab. You'll be just in time to beat the crowds as everyone tries to hit the trails this spring and summer.
MSRP: $1,377.00 – $1,547.00
CFX3 Fridge Freezer – Dometic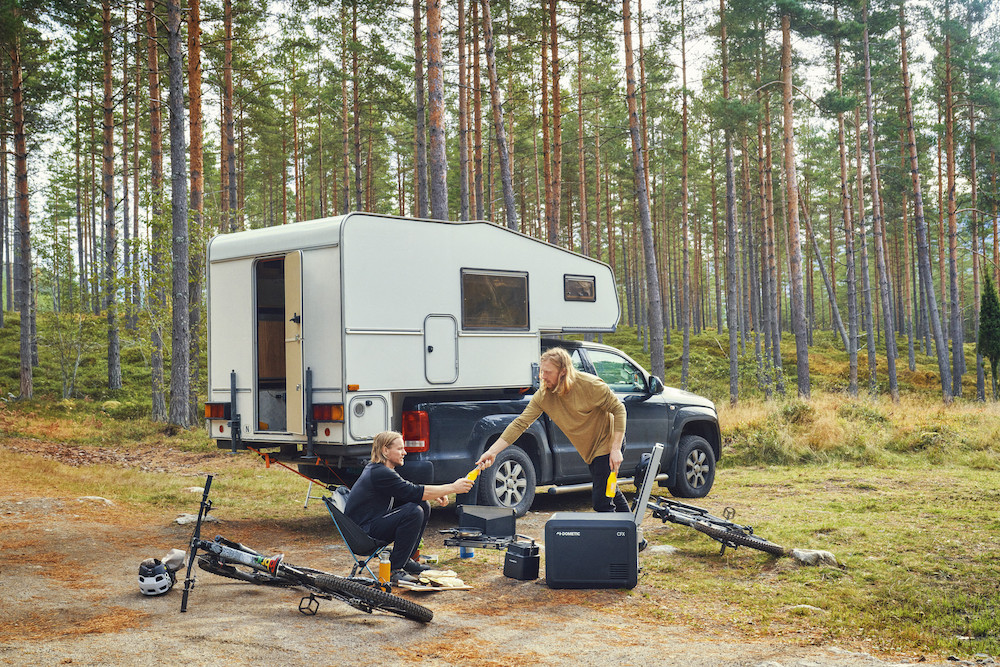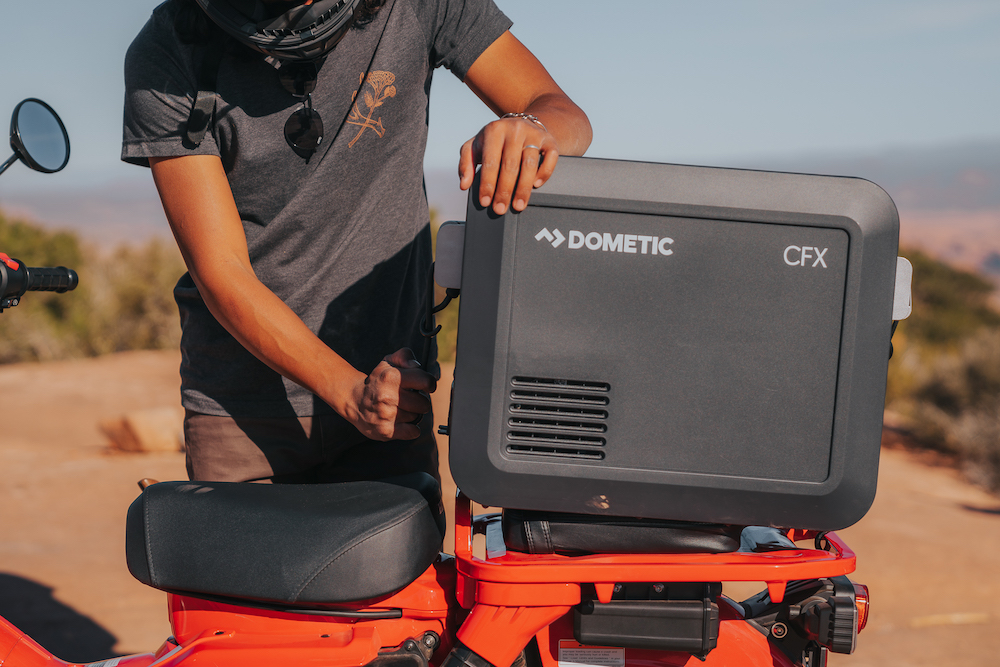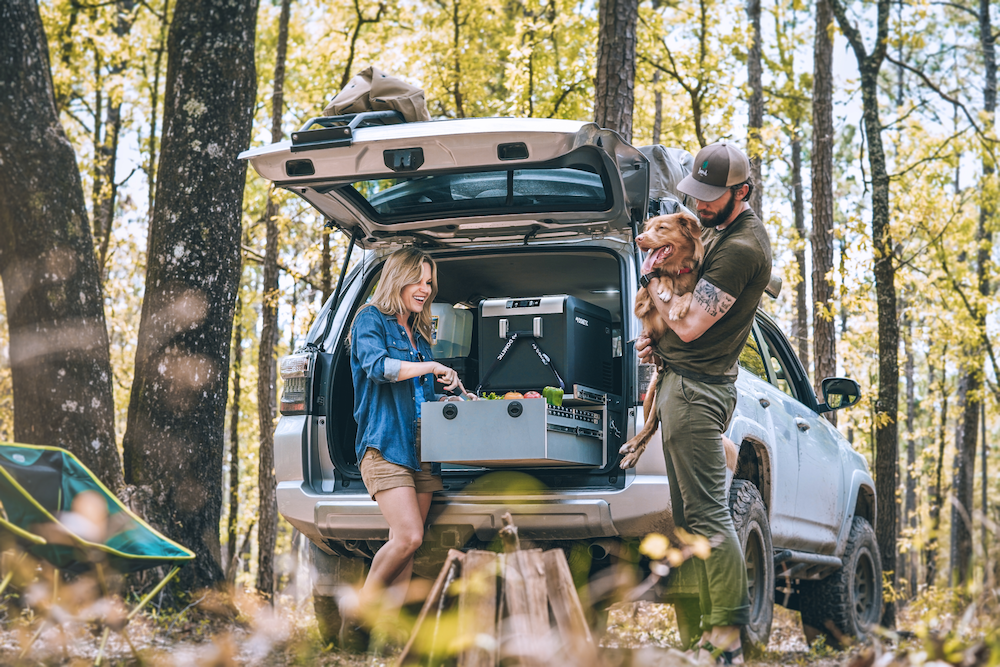 Say goodbye to frozen fingers, soggy sandwiches, and lukewarm beverages with the Dometic CFX3 powered cooler series. The CFX3 brings the convenience of your home refrigerator to the great outdoors, reaching temperatures as low as -7°F while using less power than a 60W light bulb.
CFX3's single-zone coolers can be set to refrigerate or freeze; you choose and then set the temperature. CFX3 dual-zone coolers have two compartments that can be set to different temperatures — usually, one side is used as a fridge and the other side as a freezer. The CFX355IM is the only cooler in the line, and the only powered cooler in the world, to have an integrated freeze plate with two included ice trays that makes ice in about 2.5 hours. Each tray fills one-pint glass with ice.
Connect to the 12V/24V DC outlet in your vehicle without worrying about draining your battery with the three-stage dynamic battery protection system that allows deep draw while preventing your battery from going dead when off the grid. The CFX3 powered coolers let you enhance your outdoor experience like never before.
MSRP: $900.00 -$1,500.00
Tread XL Overland Edition – Garmin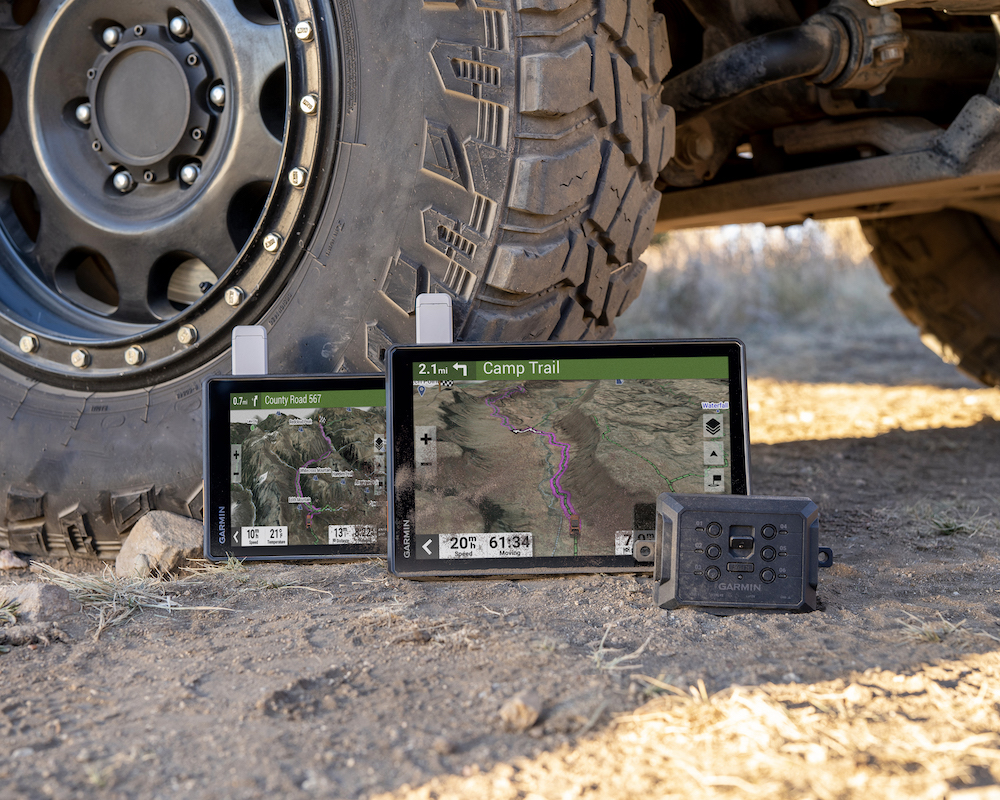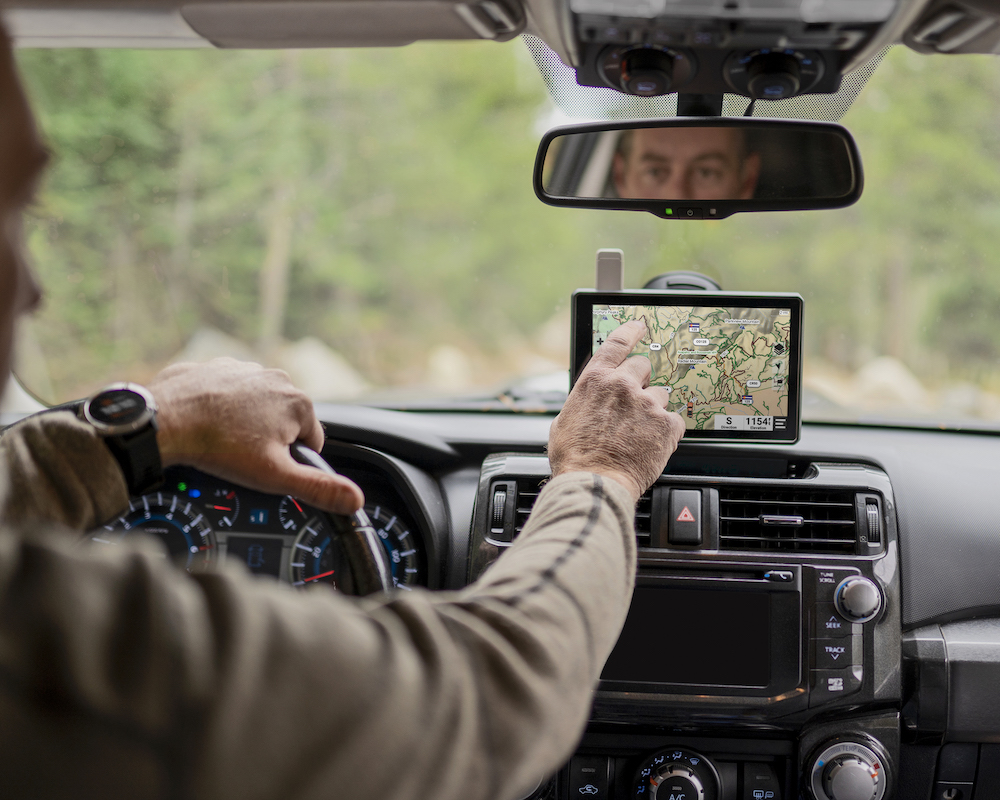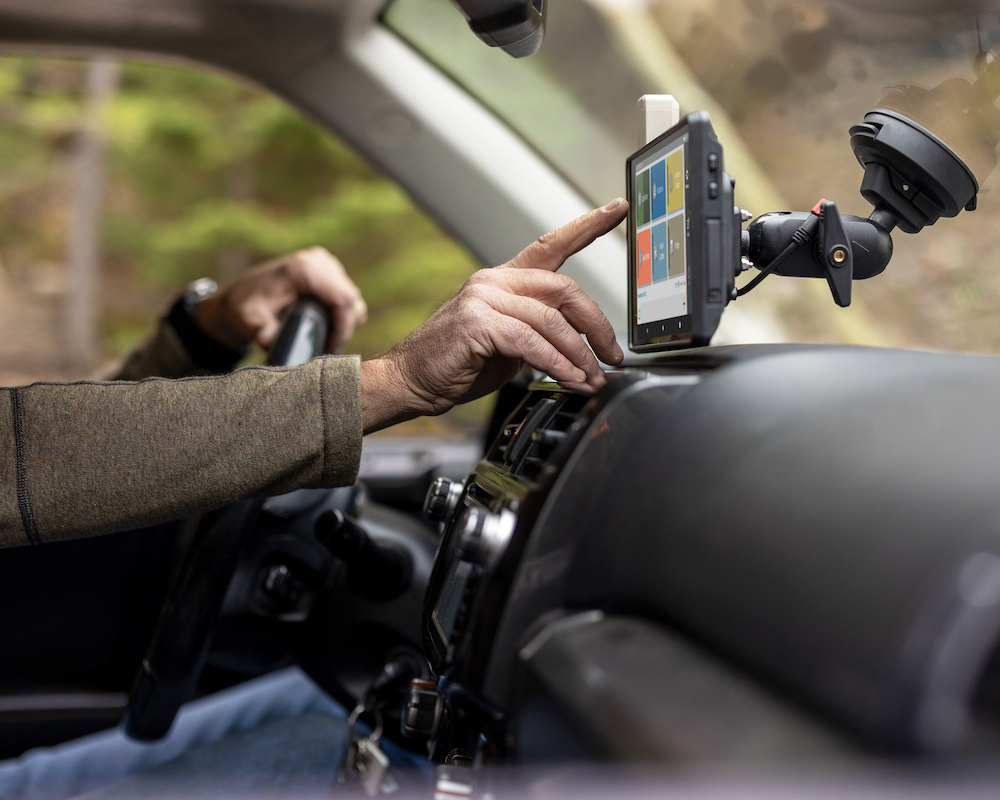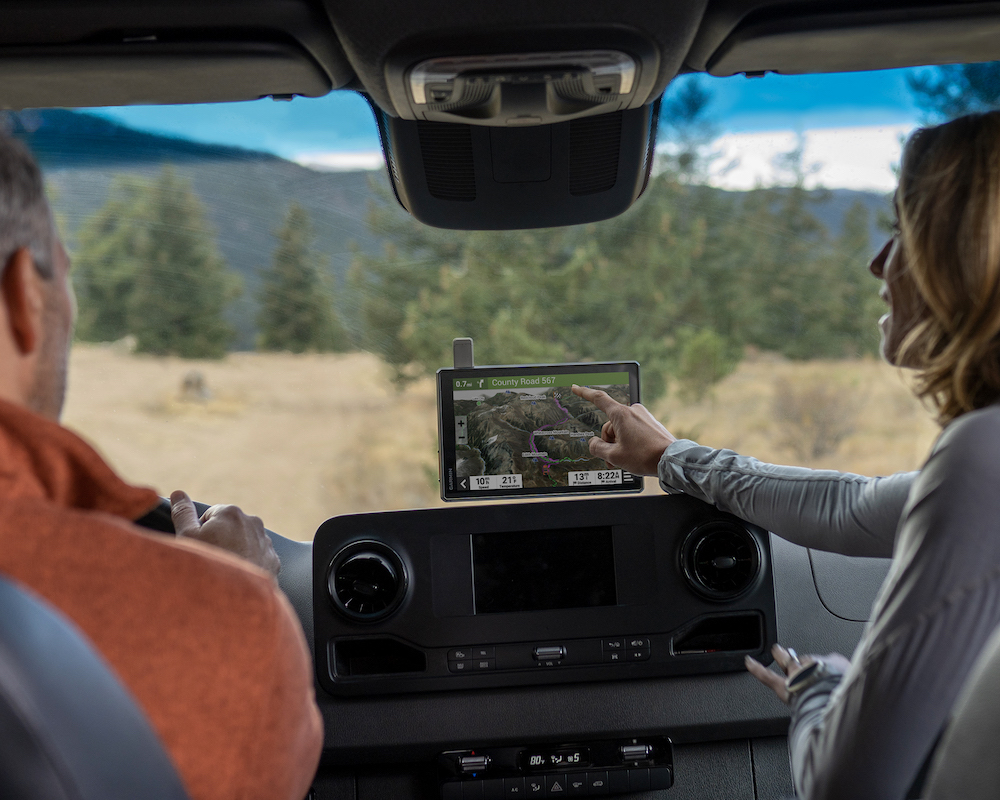 Roam the unknown with Tread® XL – Overland Edition from Garmin. It's the extra big, extra rugged all-terrain navigator with a 10-inch ultra-bright display made for every overlanding expedition. Enjoy turn-by-turn trail navigation for traversing unpaved roads and trails, plus custom street routing for the size and weight of your vehicle. The navigator includes preloaded topography, subscription-free BirdsEye Satellite Imagery, iOverlander™ points of interest, and Ultimate Public Campgrounds, so you won't need a signal to route to the best-established, wild and dispersed campsites. With an active satellite subscription, built-in inReach® technology offers global satellite communication, two-way text messaging, location sharing, and interactive SOS3. Pair your device to the Tread® app on your compatible smartphone to track up to 20 friends using the Group Ride Mobile4 feature and plan routes with the same maps and route preferences that you have on the Tread device.
MSRP: $1,499.00
DuraLite Portable Solar Kit & Expansion Panel – Go Power!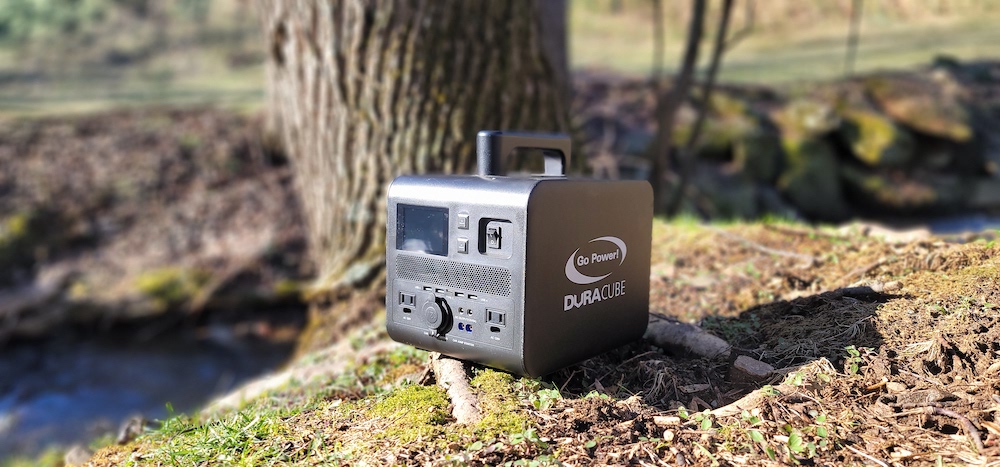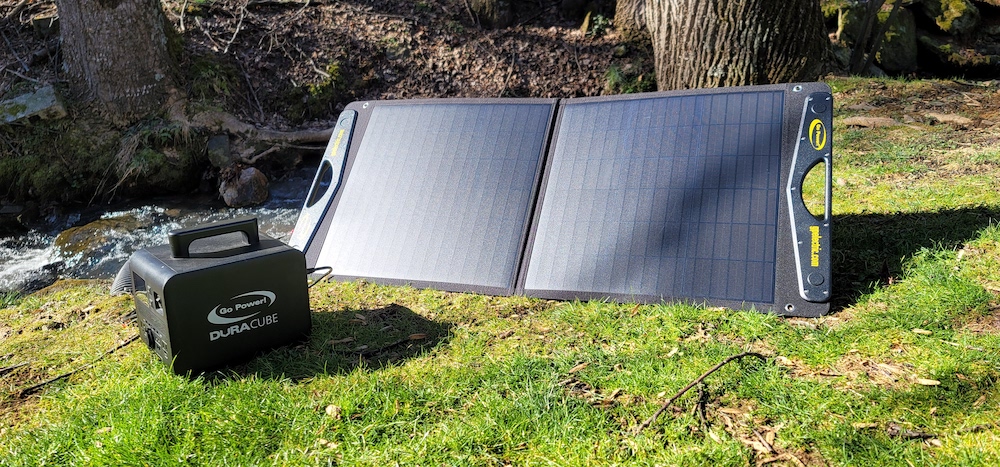 Park in the shade, charge in the sun! 60% lighter than traditional portable solar kits, the new 100-watt DuraLite kit is lightweight and easy to use. With built-in kickstands for easy setup, the DuraLite is ideal for all types of applications, from charging a trailer battery while on the road to trickle charging a car, ATV, or boat.
The low-profile, lightweight solar panels provide over 5-amps of charging power. Complete with 12-feet of cable, you can park and set up your tent or keep your van in the shade and place the panel in the sun. Designed for portability and easy storage, the 100-watt solar panel weighs just 8.4lbs at 2″ thick and the DuraLite features integrated kickstand legs and convenient magnetic clasps that keep the kit secure.
We love that the Duralite is expandable up to 300-watts with the addition of extra panels and the Duralite-100-E expansion kit. It includes several smart features like magnetic closures to keep the panel from opening in transit and rigid plastic handles with built-in USB chargers.
MSRP: $350.00 – $500.00
The Porch – PAKMULE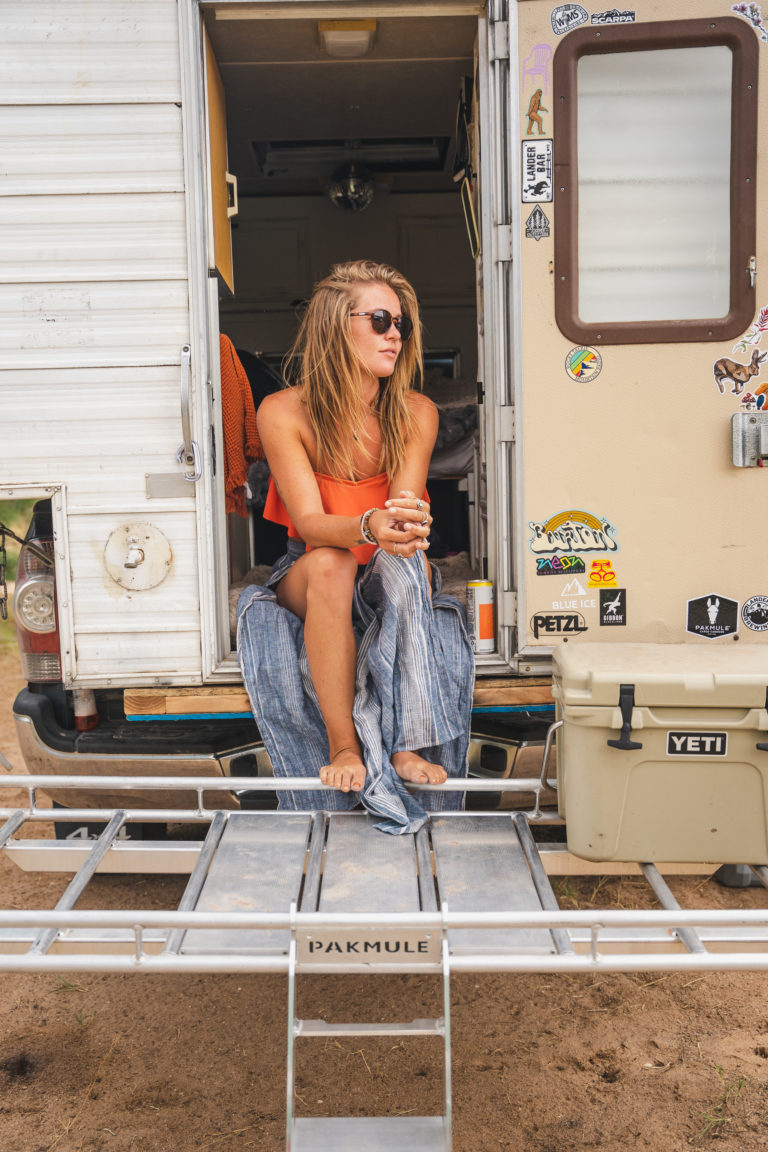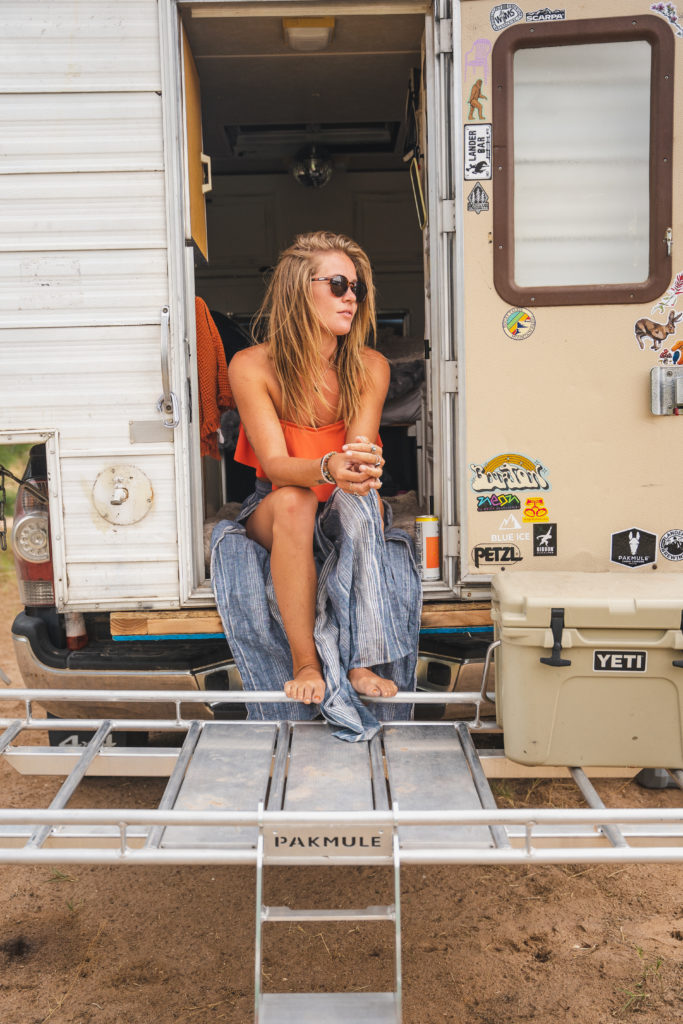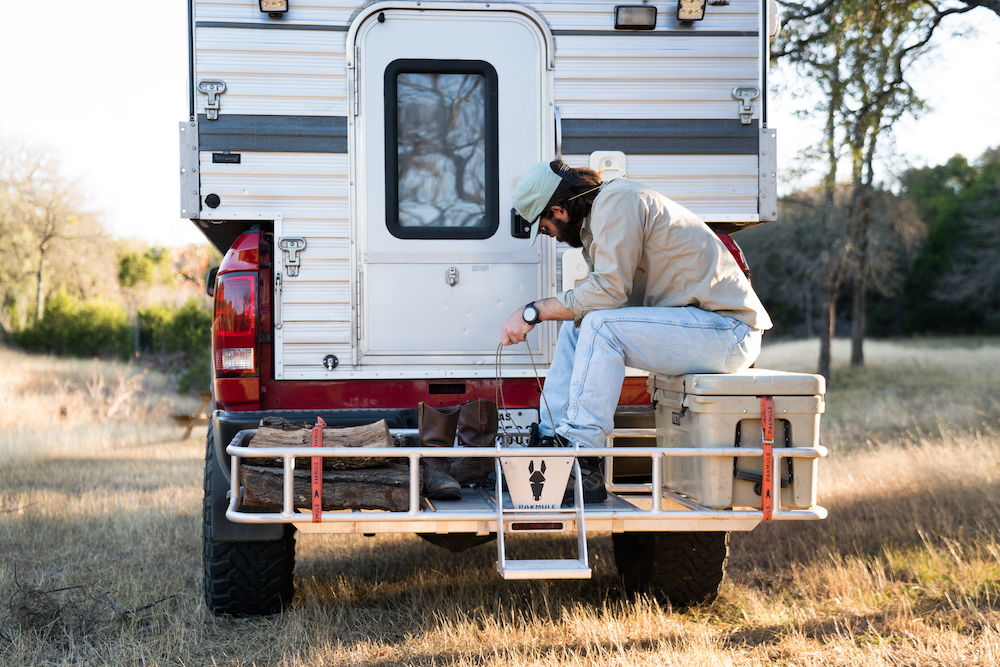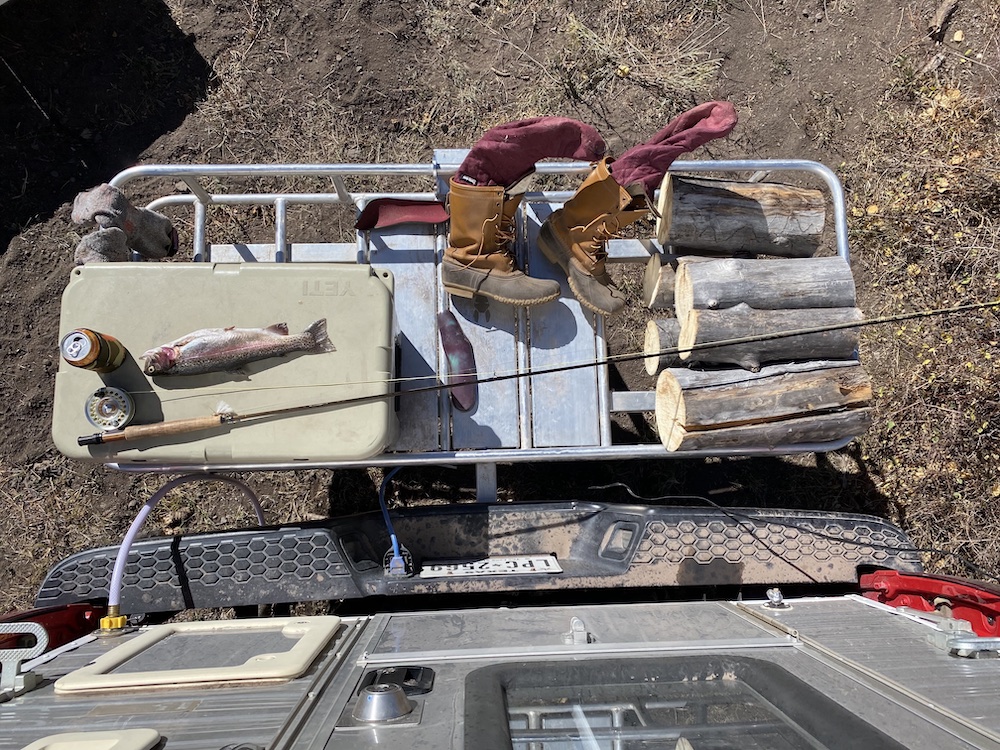 The PAKMULE Porch is the multi-tool of cargo carriers, combining both gear-hauling capacity and campsite utility into one piece of gear. Not only does it provide accessible space to haul gear and bikes while on the road, at camp, it becomes a porch, providing a spot to kick off dusty boots before entering your Truck Camper, Van, or Roof Top Tent; It also serves as the perfect platform, out of the dirt, for an outside shower, and as a place to gather around in the evening with friends to make drinks and prepare meals on.
The PAKMULE Porch is a fully kitted product option and one of many that PAKMULE makes. There are a variety of models and styles to fit each use case scenario, including a raised unit for increased departure angle when off-highway travels get washy. Each unit features PAKMULE's patented anti-wobble connection to keep your gear stable and secure whether you're crossing a continent or rambling down some backroad! PAKMULE manufactures its products using 70% recycled aluminum content, and each piece is hand-welded in Texas by some badass fellas that know how to make rugged gear that lasts.
MSRP: $1,280.00
120W MONOCRYSTALLINE PORTABLE FOLDING SOLAR PANEL – REDARC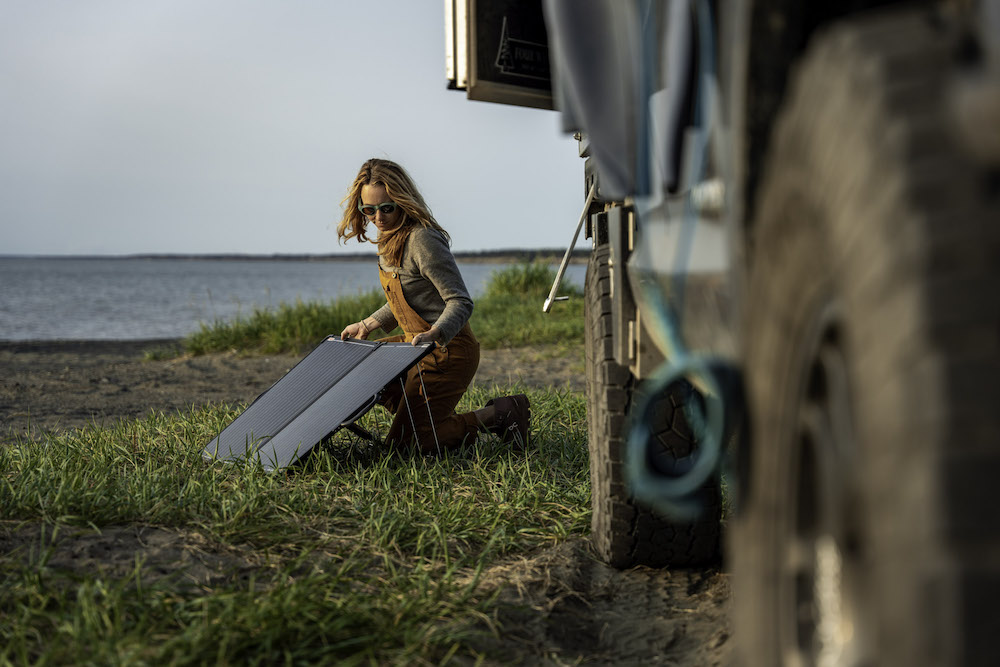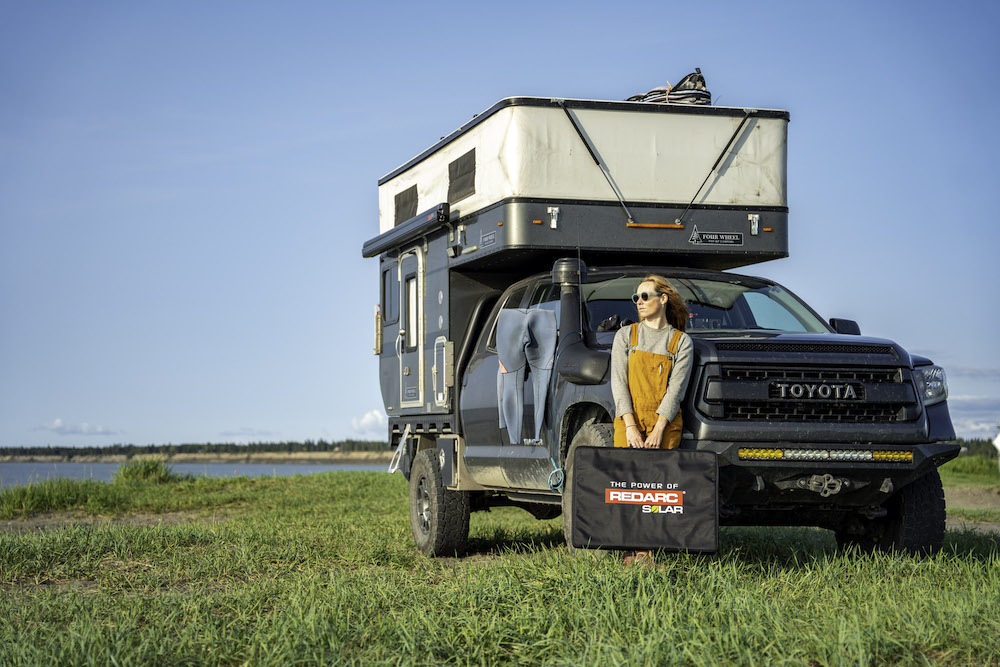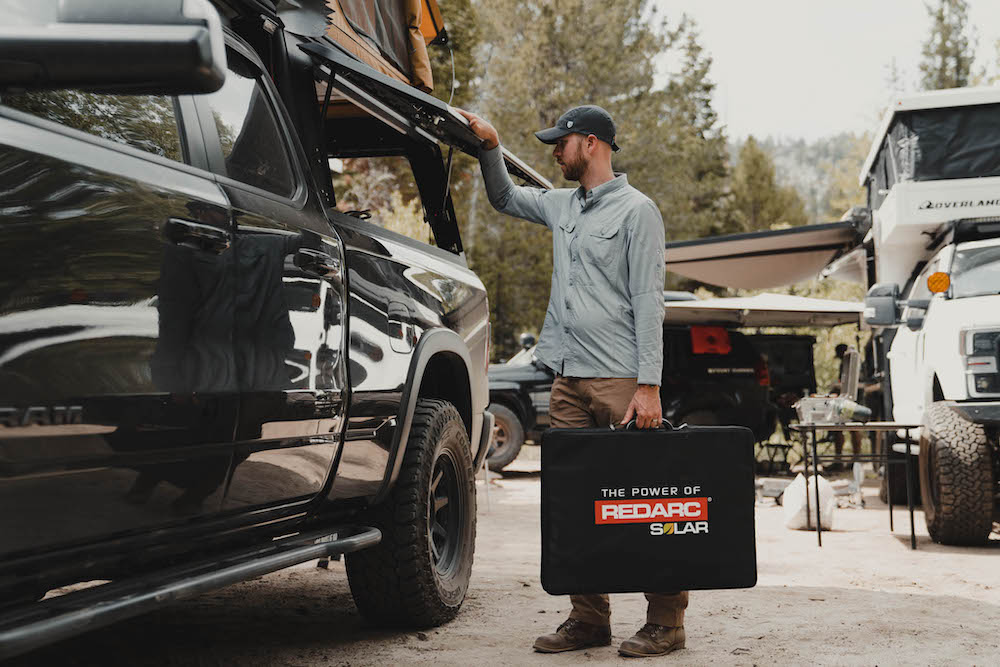 When you're camping or out on an adventure, you need a source of power that is reliable, highly efficient and that will keep your batteries charged and ready. This is where REDARC's solar panels come in. REDARC's range of portable solar panels are an easy-to-store, high-power-yielding solar solution to suit all of your battery charging needs.
Portable solar panels are simple to use, compact, and great for areas where generators are prohibited. Designed to withstand Australia's harsh conditions, these monocrystalline solar panels are supported by a strong, double-channel aluminum frame. This means, you can have peace of mind that these solar panels won't flex or twist on your off-road travels.
With REDARC's camping solar panels, you can expect to receive 6-8 hours of sunlight on a typical sunny day. This sunlight becomes solar power for your DC to DC battery chargers and appliances, so you can charge everything no matter where you are. Our high-quality portable solar panels are even able to maximize the amount of power generated in low-light situations, meaning that you can still be self-sufficient on those cloudy days. Not to mention, they also have adjustable legs, so the panels can be angled towards the sun and conveniently moved as required.
The flexible solar panels pack down to become flat, compact, and lightweight and can be placed wherever you have room in your rig or trailer. The REDARC 120 Watt Portable Folding Solar Panel is 20.3 × 28.1 × 2.0″, Folding out to 40.6″ × 28.1″ × 1.0″. It's ultra-lightweight, quick, and easy to set up and pack down. The perfect solution for solar on the go. A 200W
MSRP: $519.00
X-Set 31 – Sea to Summit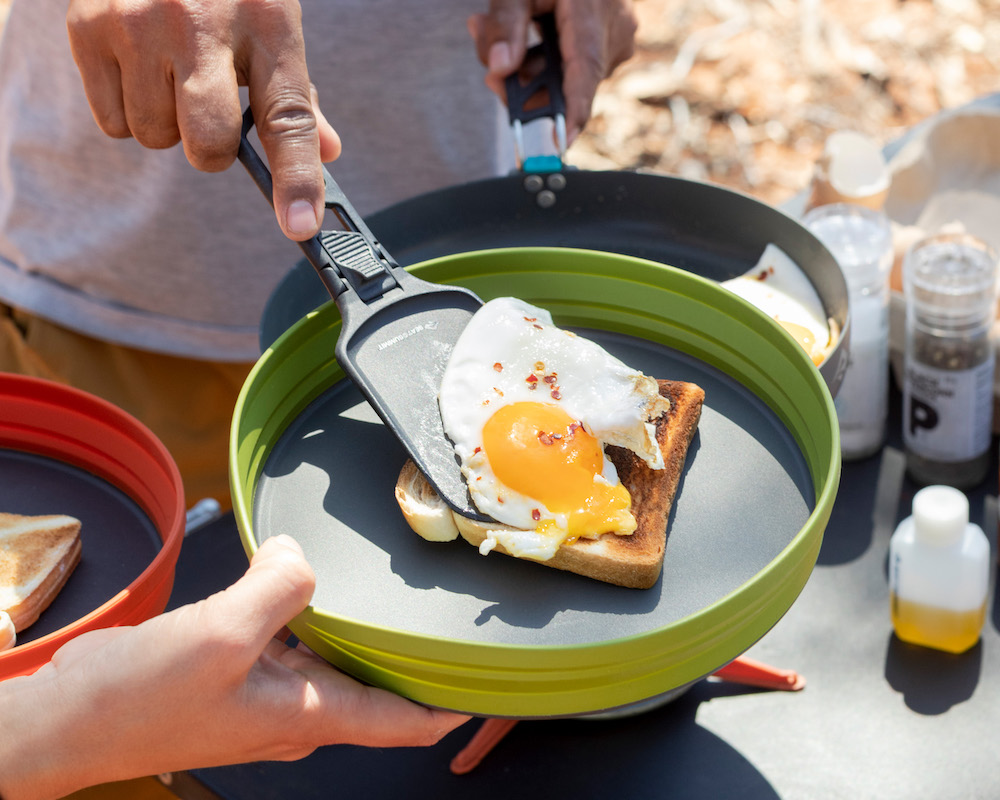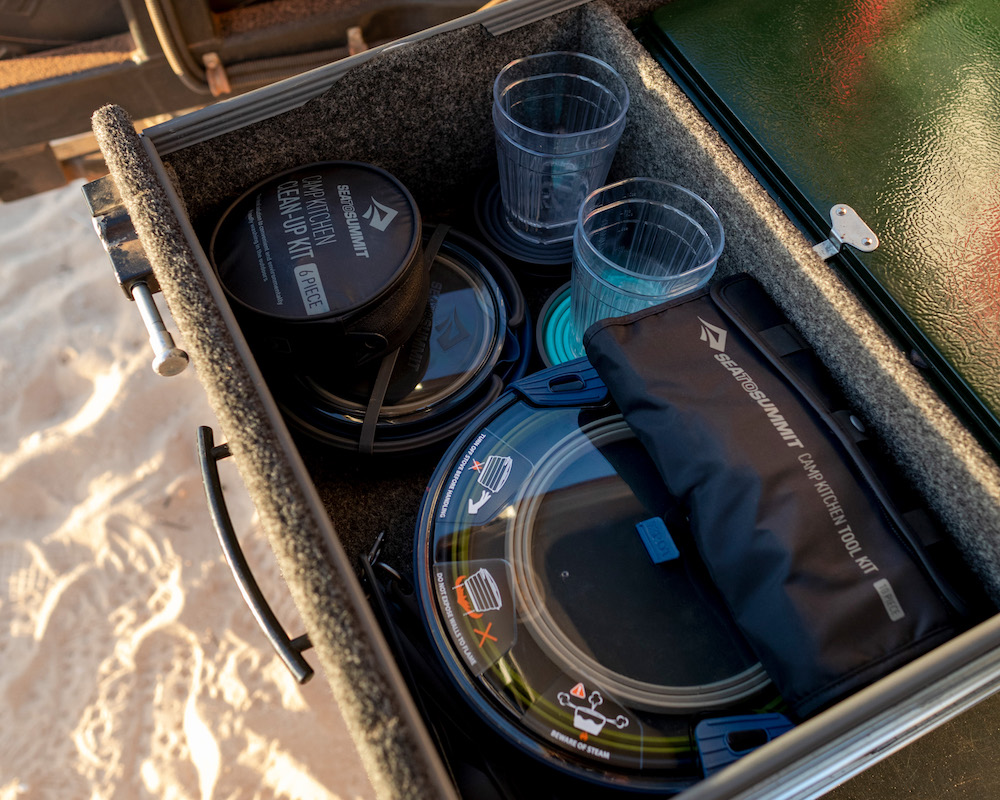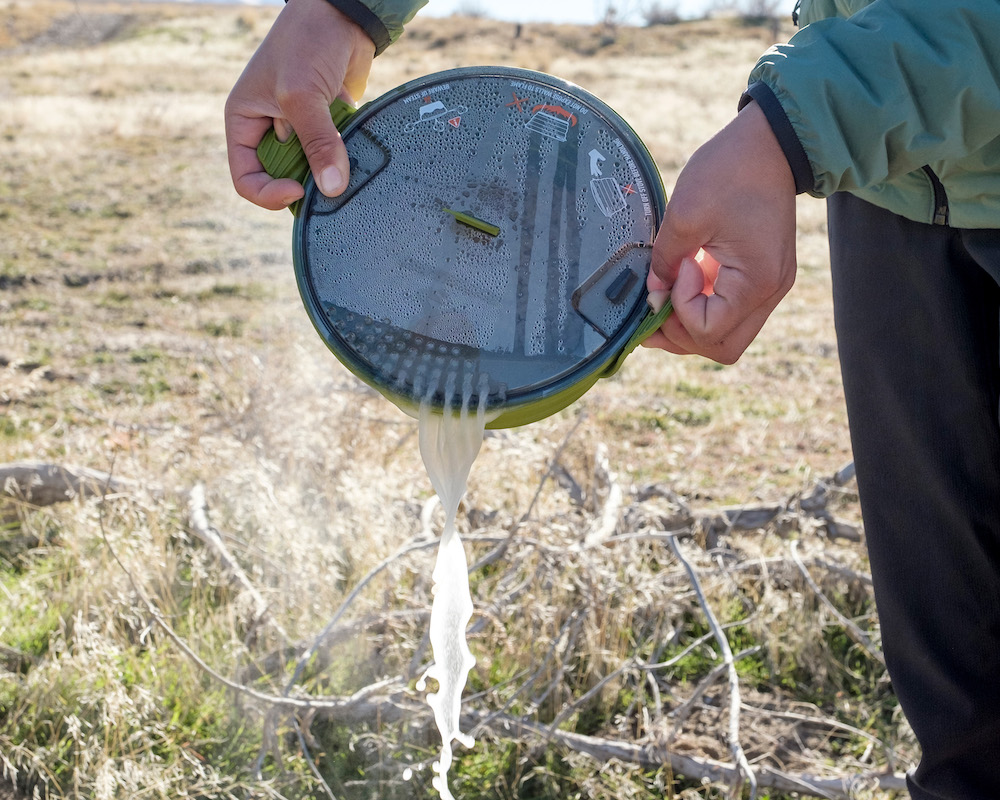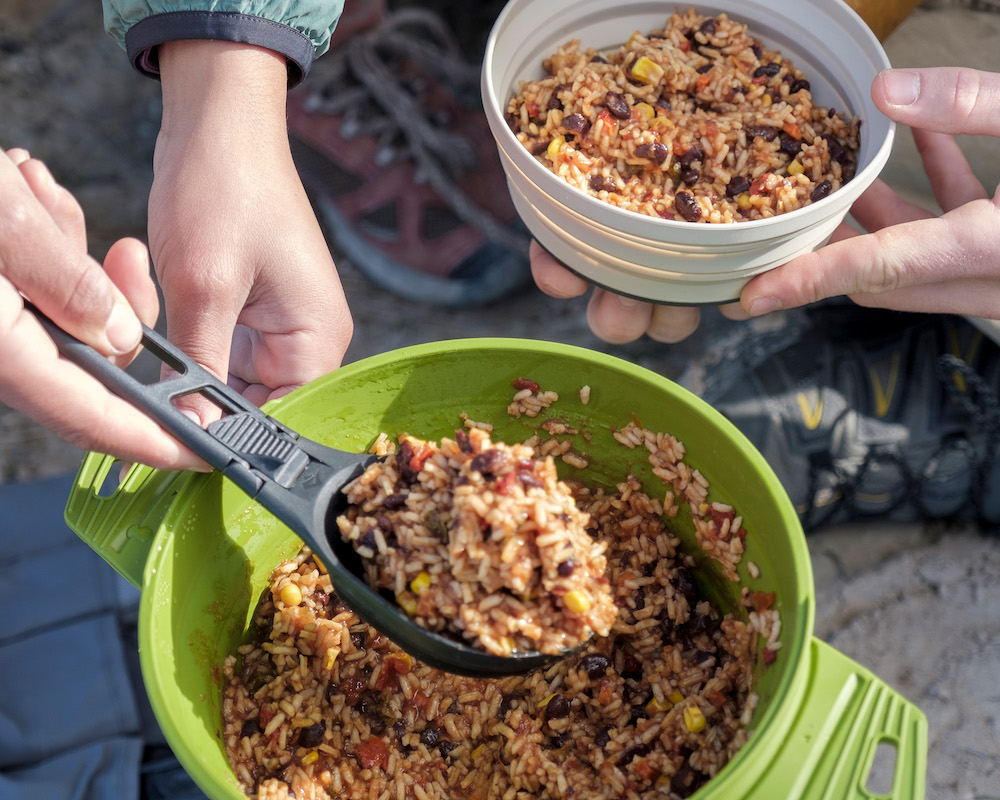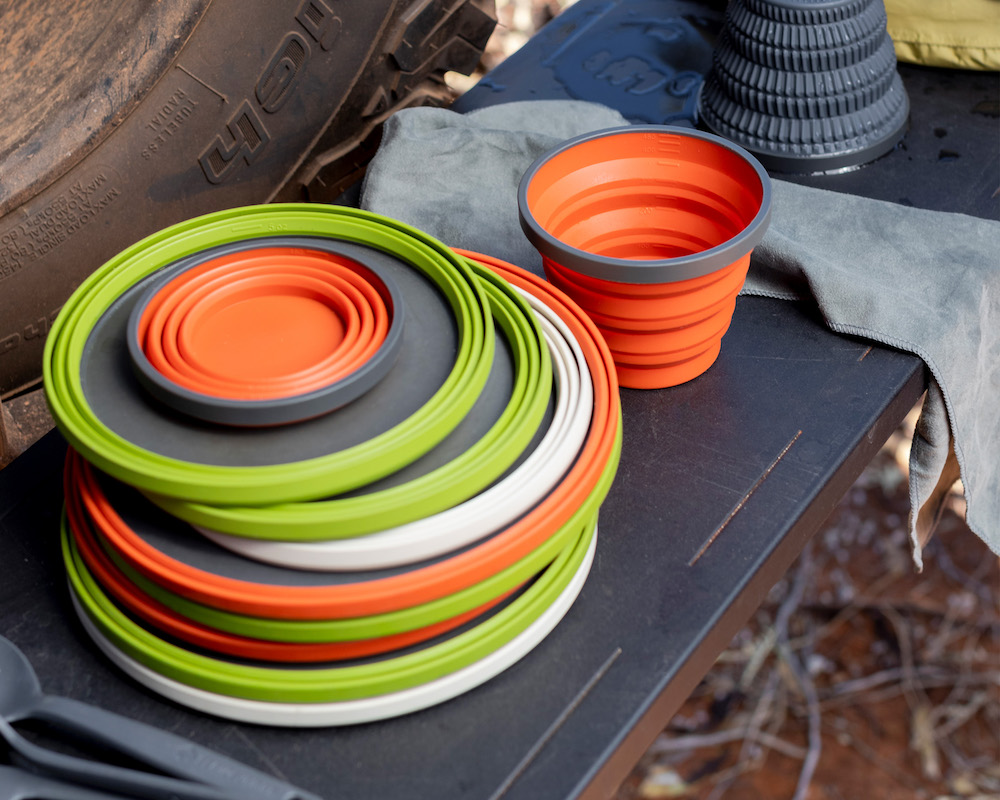 Since 1990, Sea to Summit has been your ally in every adventure—whether that's backcountry camping or hitting the road for remote locations. Designed to be the perfect balance of clever, packable, and light, our award-winning products encourage self-reliance on any terrain.
Our love of the outdoors and our relentless pursuit of design perfection is what drive us. That's why you can find our gear packed in vehicles everywhere—from our home in Western Australia to the snowy mountains of Europe and the vast trails of North America.
The collapsible X-Set 31 cook and dinnerware set includes all your camp kitchen pieces in one lightweight and compact package. Ideal for two people, the set includes the generous and versatile 2.8L X-Pot, and two X-Bowls and X-Mugs, all of which neatly nest together, creating the perfect disc-sized set that fits anywhere and saves space in your pack or vehicle.
The award-winning collapsible X-Pot is made with a hard-anodized aluminum base and food-grade silicone sidewalls and is perfect for preparing all your camp meals with ease, including boiling water for drinks. The X-Series set is exactly what's needed for quick and easy backcountry cooking, with all products being BPA-free and food-grade heat-resistant silicone. The durable, translucent pot lid with strainer shortens boil time, and there's no need to lift the lid to check if it's boiling. A stainless steel ring embedded in the rim provides added stability, and icing on the cake. The X-Pot is a previous winner of Backpacker Magazine's Editors' Choice award for its innovative, space-saving capability and functionality.
Not to be overshadowed, the X-Bowl and X-Mug are dishwasher safe and collapse to 1.8″ with calibrated ridges that act as a measuring cup to ensure each piece of gear can be used in multiple manners. A reinforced nylon rim offers a comfortable place to hold the X-Mug even with hot liquids, and the cut-resistant stable base of the X-Bowl is great for chopping food. All of the pieces are spill-resistant and easy to pour from. Lightweight. Packable. Durable. The X-Series 31 is perfect for the road.
MSRP: $109.95
The Go – SOUNDBOKS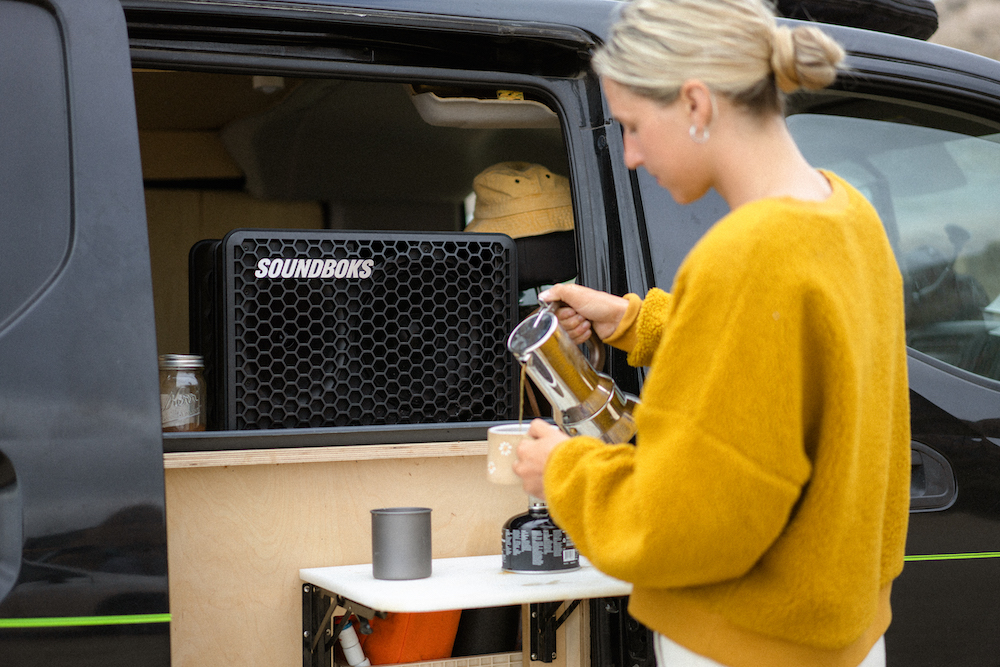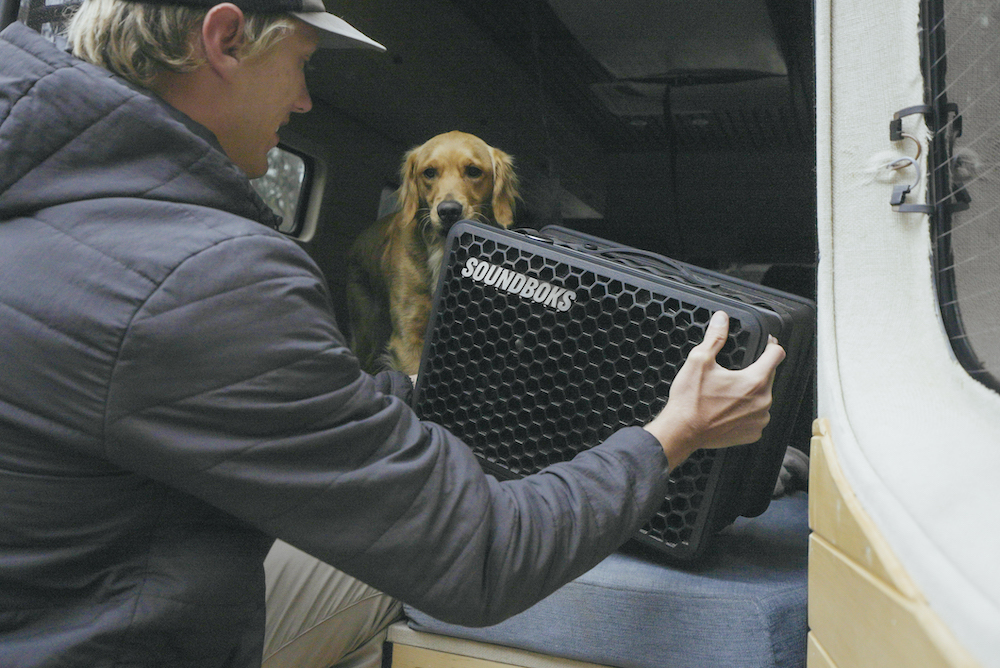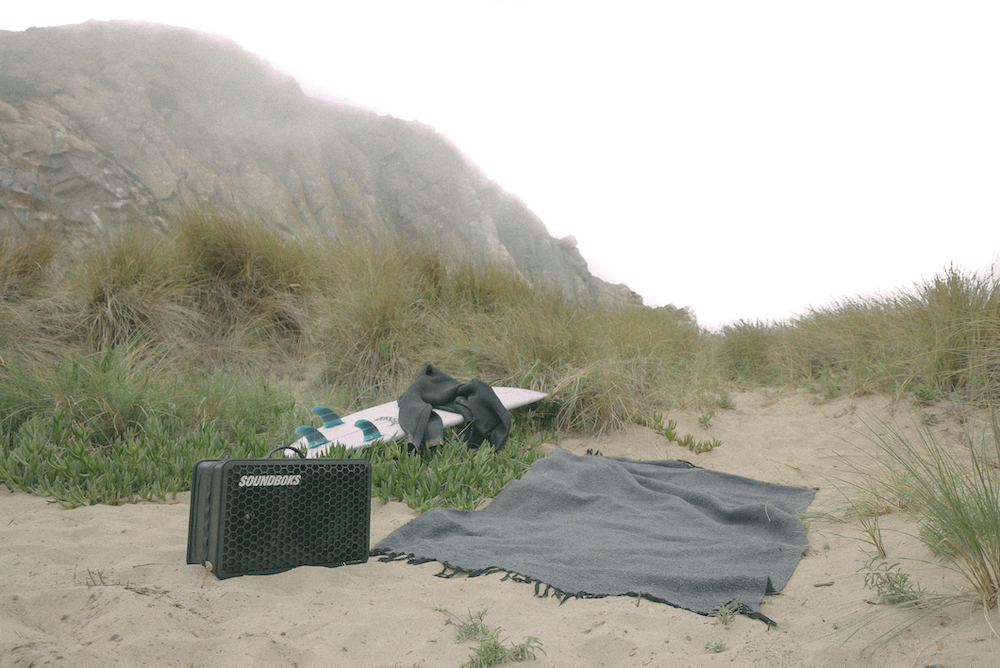 The SOUNDBOKS Go is more than a speaker. This is a fully portable sound experience designed for everyone. This high-quality Bluetooth speaker delivers incredibly immersive sound quality truly beyond its size and is built with a fully swappable battery, all in a compact design.
The Go is built to fit into your world and into your lifestyle as your sidekick; it's packable, tossable, swingable, and even totable. Wherever you go, whatever you're going to do—the SOUNDBOKS Go makes your music go too.
Use the SOUNDBOKS app to connect your speaker with other SOUNDBOKS Go or Gen. 3 speakers for the ultimate sound experience. Get more sounds, more controls, more security, and more SOUNDBOKS in the app.
If you're looking for a fully portable Bluetooth speaker that will go anywhere you go—without compromising durability, sound, and volume—the SOUNDBOKS Go is the speaker for you. This speaker also comes with a two-year warranty in case your off-roading adventure goes to the extreme.
MSRP: $699.00
Overlanding Bundles – TruckBoss USA Inc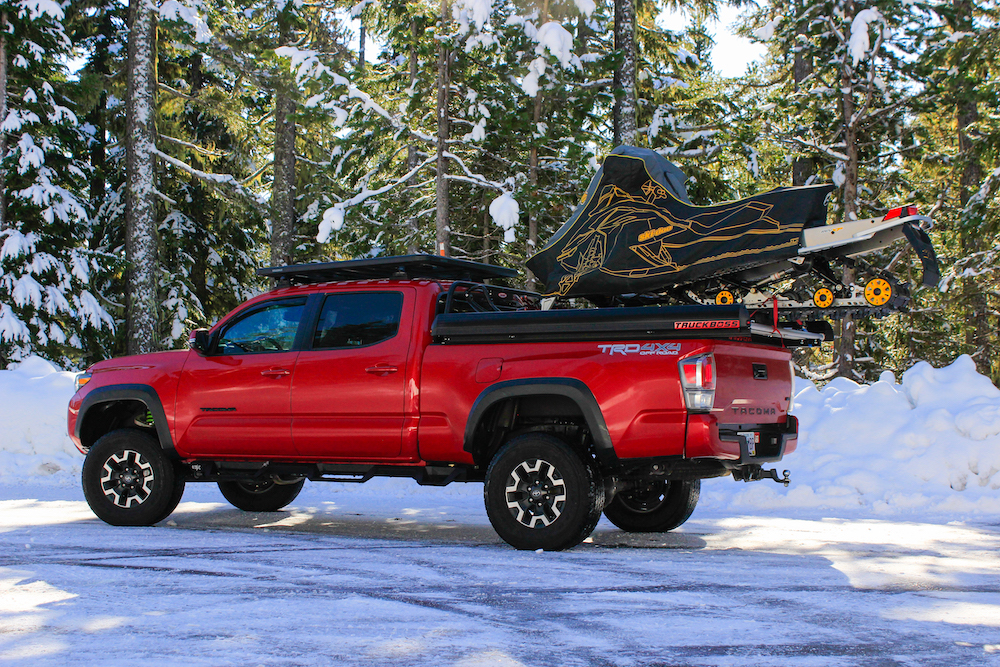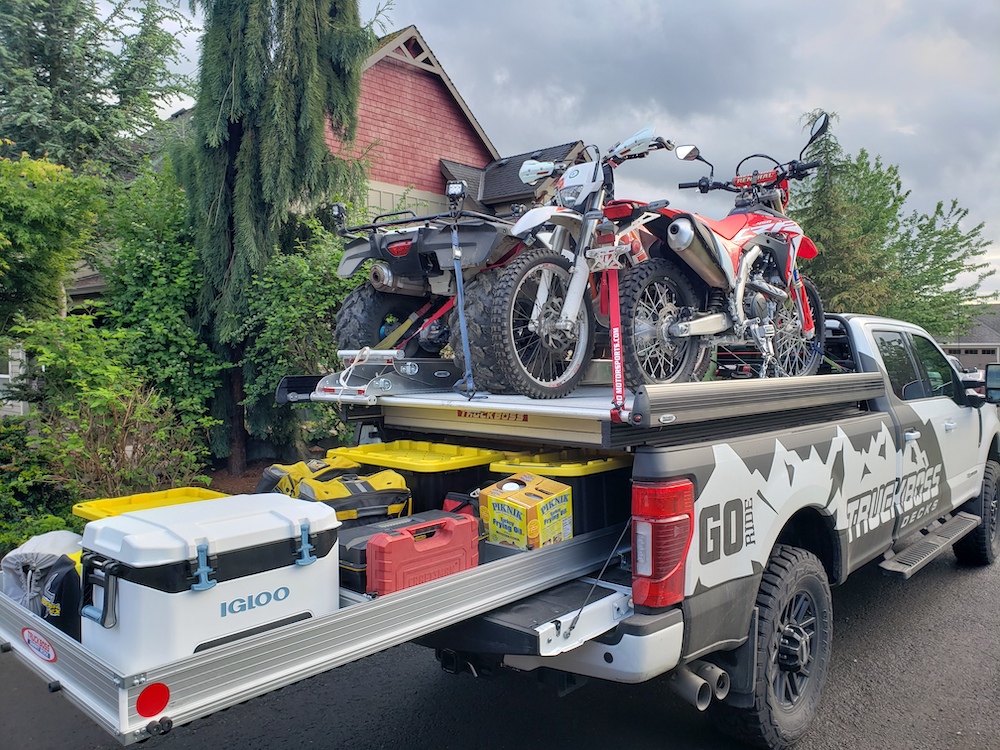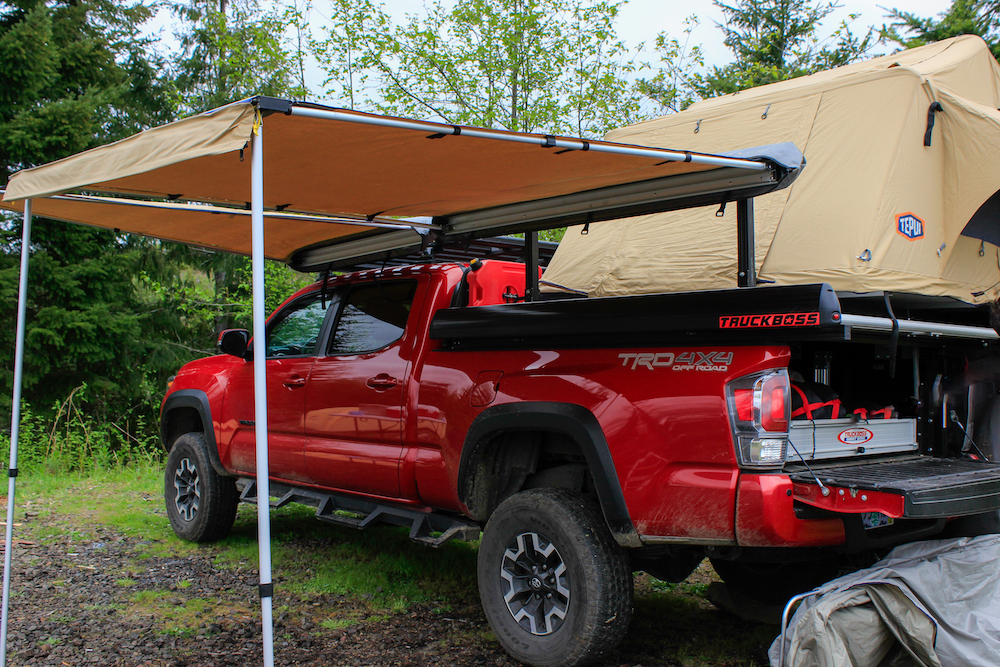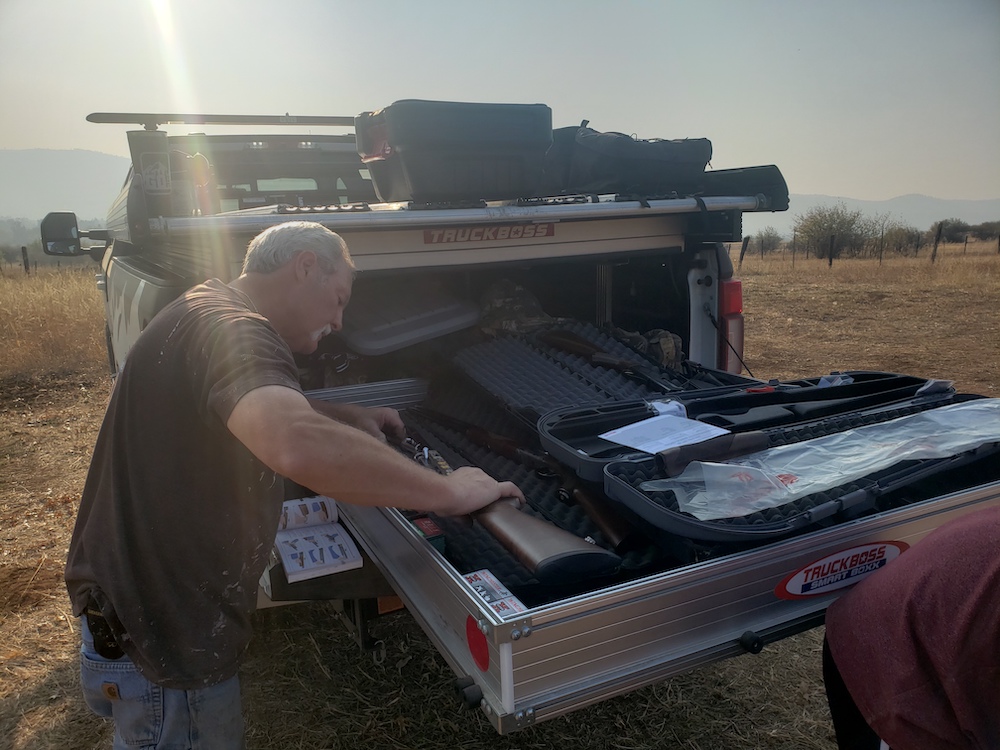 Building a perfect overlanding rig just got easier! Introducing TruckBoss Decks, these innovative decks attach to the bed of most all pickup trucks and have a 2000 lb. carrying capacity. This means that on your next adventure, you can take your favorite gear with you. Maybe you are a motorcycle adventure rider that likes unrestricted places to camp? Maybe you like rafting whitewater and camping along the river? Or maybe, mountain bikes, onewheels, or winter sports, the possibilities are endless! TruckBoss USA is a company in Sandy, Oregon, and has been building all extruded aluminum decks for over ten years. 100% built in the USA, all their extrusions include a capture channel that standard carriage bolts slip into, giving you unlimited attachment points for securing whatever you are looking for in an overlanding rig.
Overlanding with a TRUCKBOSS deck gives you an incredible diversity in what you can haul and how far you can get away! TRUCKBOSS makes the overlanding experience and the freedom that comes with fending for yourself the best it can be. TRUCKBOSS decks give you the ability to take your favorite ride with you and pack an unlimited choice of gear! From rooftop tents, motorcycles, and mountain bikes to gearboxes, racks, jacks, and self-rescue equipment. TRUCKBOSS decks are used extensively in the Search and Rescue community to get further off the grid and back! What makes TRUCKBOSS the best at Overlanding? First and most importantly, is that TRUCKBOSS gives you unlimited attachment points for any gear you are looking to haul. Second, TruckBoss decks come in multiple sizes and options to ensure that you get a perfect fit for your truck. Third, you get all the advantages of dry and secure under-deck storage even with your ride on top of the deck. Think of it as a structural tonneau cover! With the addition of a SMARTBOXX roll in and out storage tray, and not only will your gear be dry and secure, it will be easy to access!
The crew at TruckBoss decks all love overlanding and the freedom that comes with it. Some of us are destination folks, and others are direction people. But whatever category you fit in, building your dream rig with TruckBoss makes both visions simpler and more inclusive. Now, get outside and Go Ride!
MSRP: $2595.00-$6995.00