A first aid kit is one of those pieces of equipment that you should definitely have but hope you never need. However, if you're in the backcountry enough or even wrenching on your rig, you'll inevitably need a band-aid or two. If it's just a small cut or a scrape, it's no big deal, but when disaster strikes, you want to be equipped to respond.
More importantly, to respond to anything but minor situations, you need proper training. Here we'll cover some of our suggestions for first aid kits that can cover everything from minor booboos to major emergency situations. Regardless of what kit you choose, make sure it's accessible and well organized. It doesn't matter if you have every piece of medical equipment imaginable. When seconds count, it needs to be at the ready.
Adventure Medical Kits Ultralight/Watertight .7 Medical Kit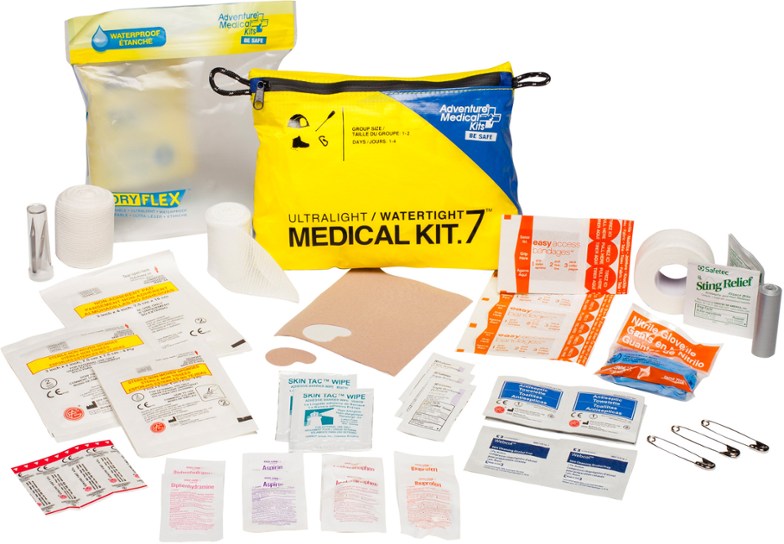 This kit is the bare minimum of what you should have to venture out. It can address minor cuts and scrapes, blisters, and a few other issues. Instead of this being your only fire aid kit, think of it as a great supplementary option. You can toss this in your pack for short forays away from your rig or keep it in your center console if your larger kit is in the back of your rig.
The kit is housed in two watertight bags that are stored in a sil-nylon pouch. This offers some organization and makes sure that dust and water don't ruin the kit's contents. With the scant weight of 8-ounces, you could put one of these kits in multiple packs to make sure you're never without the basics.
Adventure Medical Kits ADS Me And My Dog First Aid Kit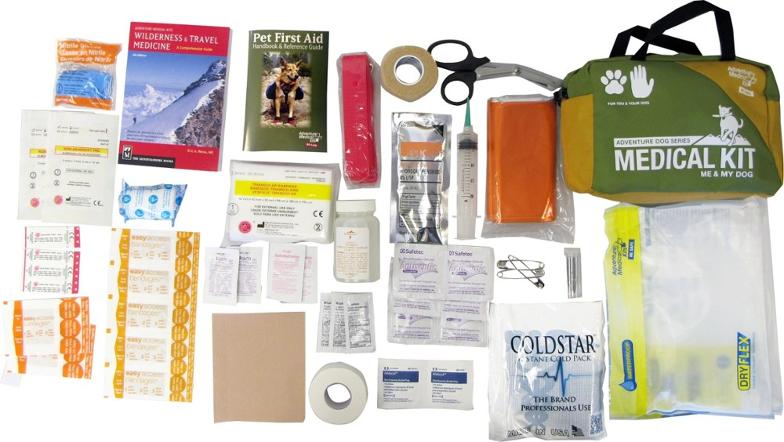 Many overlanders adventure with a furry companion, so we can't forget about pet first aid. This kit not only serves as a good mid-sized option but with specialty items and a dog-centric guide it's required equipment if you take your dog with you on the trail.
If your dog eats something they shouldn't, the 3% hydrogen peroxide solution can induce vomiting, the tick remover can safely take care of those parasitic pest, and the triangular bandage can work as a soft muzzle so that you can safely administer aid.
Of course, it has all of the regular equipment, so it's useful for you and your human companions. At .5 x 5.3 x 3.55 inches, this kit packs a lot of equipment into a relatively small size.
Adventure Medical Kits Mountain Series Mountaineer Medical Kit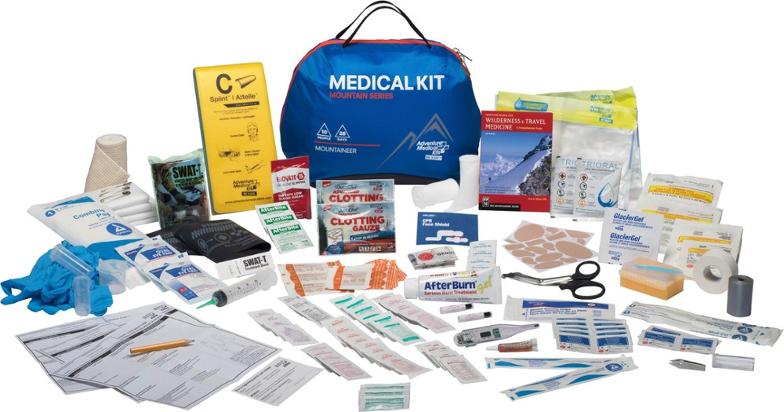 For major expeditions with large groups, this kit from Adventure Medical is a great option. Designed to serve a group of up to 14 individuals for 28 days, it can address over 200 different types of medical needs. While large kits like this can be overwhelming, the easy-care system organizes the kit into injury-specific sections so that you can find what you need in an emergency situation.
When you venture away from your rig, the detachable Summit Kit allows you to take along the essentials without lugging the larger bag up the mountain. For guides, overlanders that take serious trips, and even adventurers that want a serious kit at home, the Mountaineer Medical Kit is a great option.
Room for Expansion
While lots of first aid kits include items that will address most issues, there are a few extra items that you want to consider including in your equipment. The suggestions below may only address one particular injury or issue, but they are the best solution for that situation by a longshot. As always, make sure you're properly trained to use the equipment.
CAT Tourniquet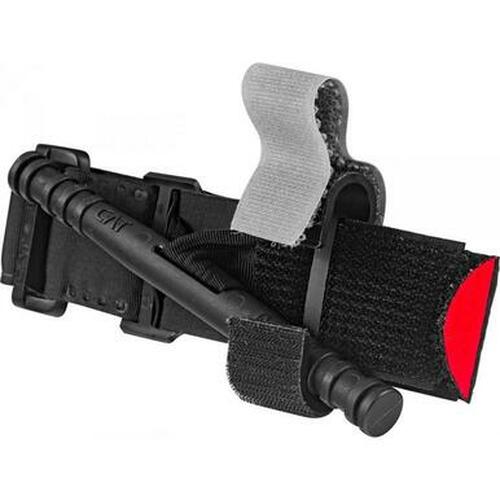 Especially in the backcountry, a severe bleed injury is a major emergency. Outside of the basics of applying pressure, a tourniquet is the best option for controlling bleeding. There are several options on the market, but the current generation CAT Tourniquet is highly regarded as one of the best. When properly applied, it can control life-threatening bleeding for an extended amount of time so that the patient can be transported to a hospital.
Adventure Medical Kits Trauma Pak with QuikClot Kit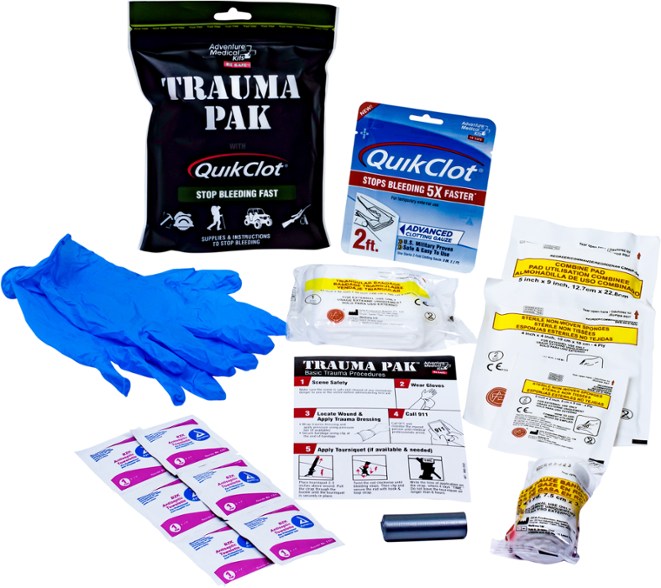 This bundle from Adventure Medical is a great bleeding control option for situations that don't need a tourniquet. The QuikClot can stop a surprising amount of blood, and the other items are useful for bandaging wounds and keeping them clean.
SAM Splint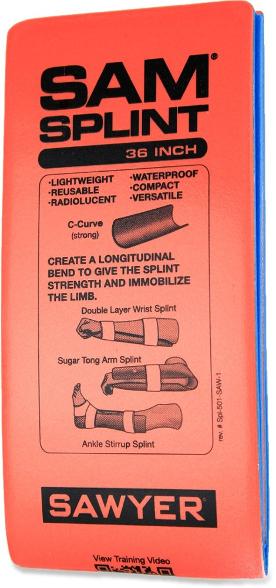 While we hope that no one ever has to worry about addressing a broken bone on an overlanding trip, if it does happen, stabilizing the break and keeping the injured comfortable is the first order of business. A SAM Splint doesn't take up a lot of room but can be infinitely useful for stabilizing practically any break. It packs up small and is reusable, so don't miss this addition to your emergency gear.
Additional Equipment
Before heading out, consider any other needs you might need to meet based on your environment or individual health requirements. Epi-pens, pediatric medication, diabetes, and a host of other specifics may affect what you pack. If you're hitting the trails with new traveling with new people, it's definitely worth the time to check that they have anything that they might need for any special medical situations.
Training
Here at Overland Expo, we're big proponents of training, it's in our motto, and that applies to driving, recovery, and a host of other backcountry skill sets. First aid and emergency preparedness are definitely one of the categories where proper training is a must. Here are some of our suggestions for companies that offer great courses that cover a wide variety of training opportunities.
Fieldcraft Survival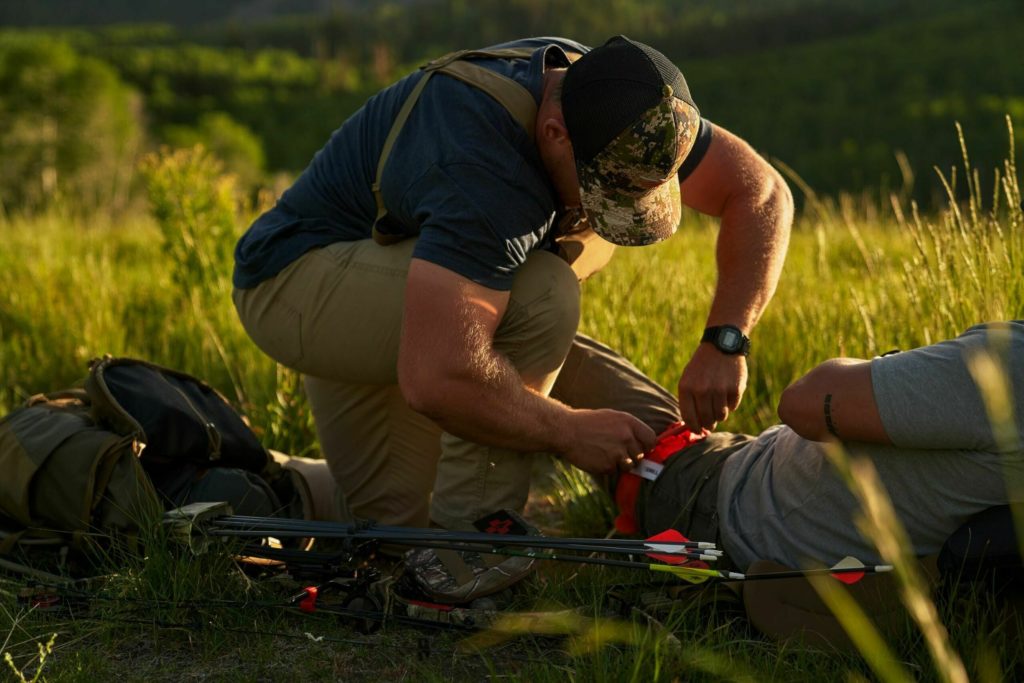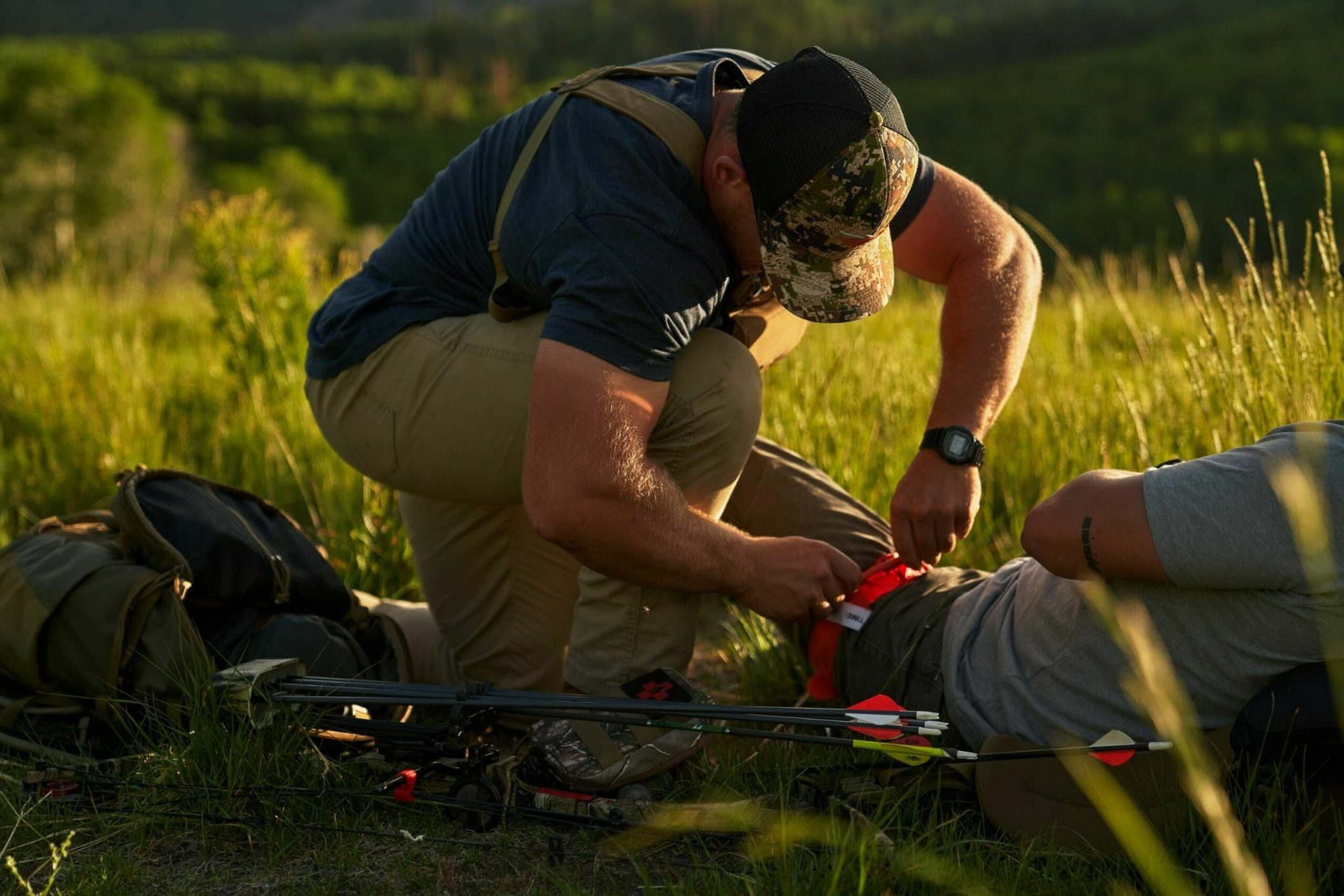 Based in Huber City, Utah, Field Craft offers many courses for preparedness and other training opportunities. On the medical side, they provide free first-aid training at their headquarters and Emergency Medical Treatment courses around the country.
Fieldcraft prides itself on only working with the best trainers available, and their training schedule is always jam-packed. Keep an eye on their site for training opportunities near you.
NOLS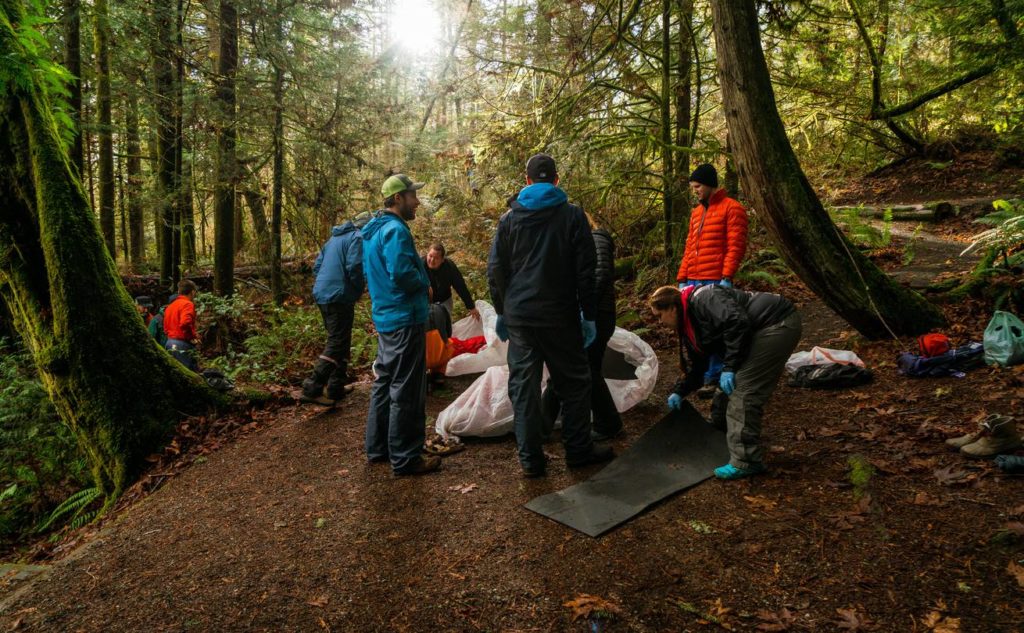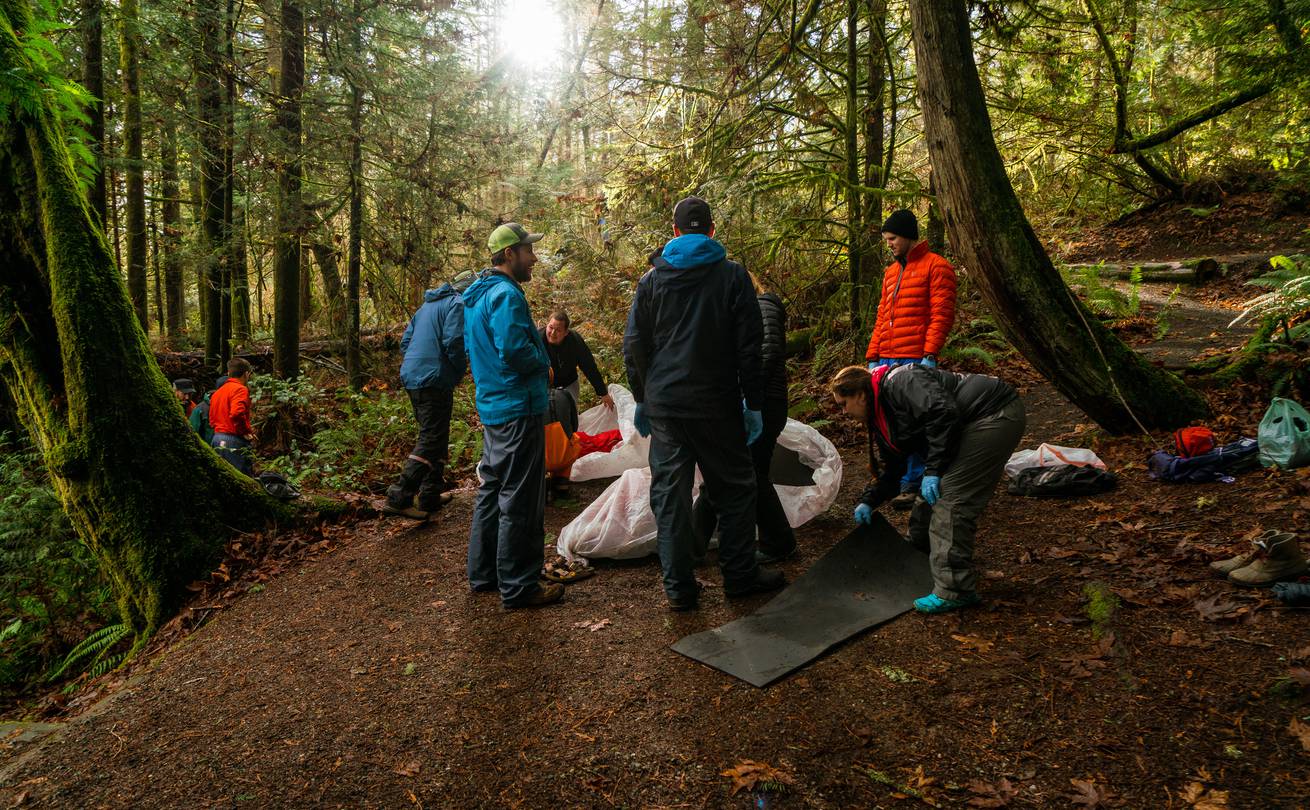 The National Outdoor Leadership School (NOLS) is known for providing world-class training for a wide range of outdoor pursuits. They offer classes ranging from a two-day Wilderness First Aid to one-month-long Wilderness EMT courses. The Wilderness First Responder is a great course that will provide you with the training to respond to a wide range of outdoor injuries and emergency situations. It's available as either a hybrid course with three weeks of online courses paired with five days of in-person training or a nine to a ten-day in-person course.