Spring is in the air, and summer adventures are just around the corner. We've rounded up some awesome products to get you outfitted for adventure and prepared for any contingency.
Be sure to check out these great brands in person at one of our events this year. Overland Expo West will be here before you know it!
Baja Designs — Squadron SAE LED Auxiliary Light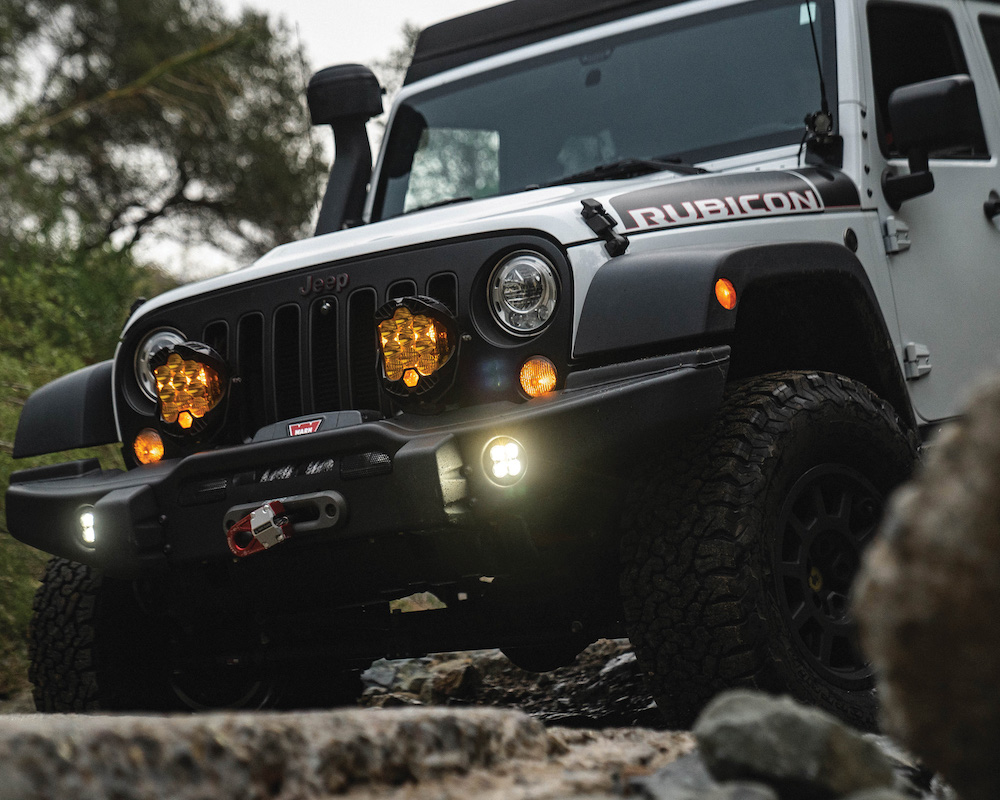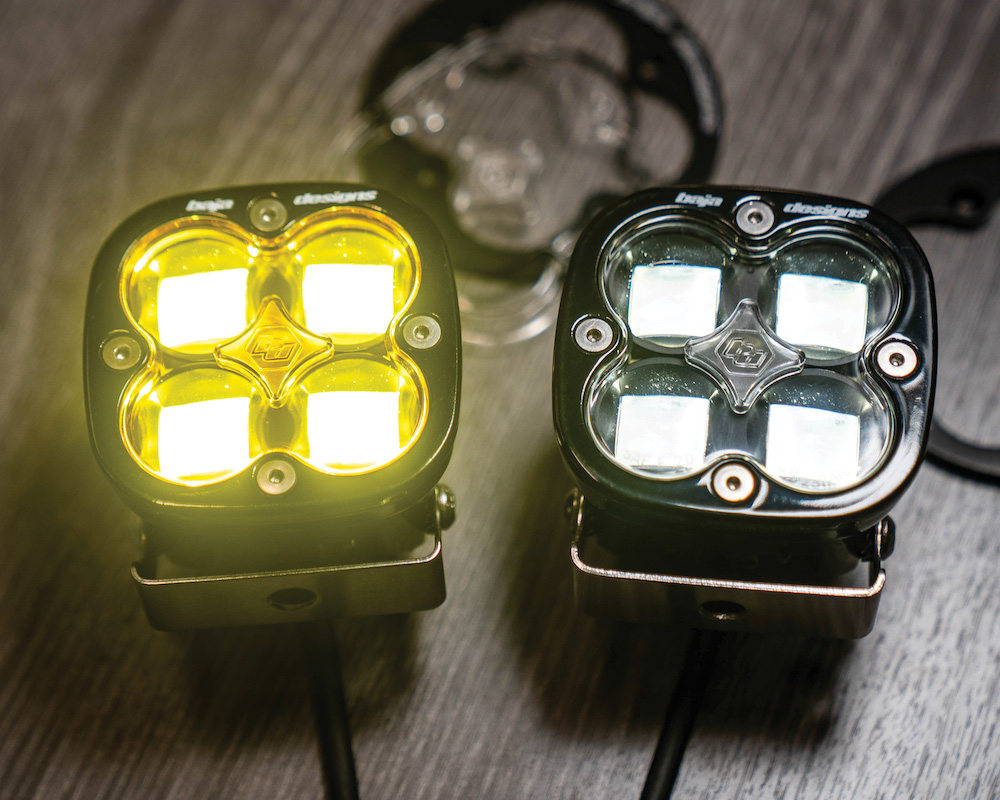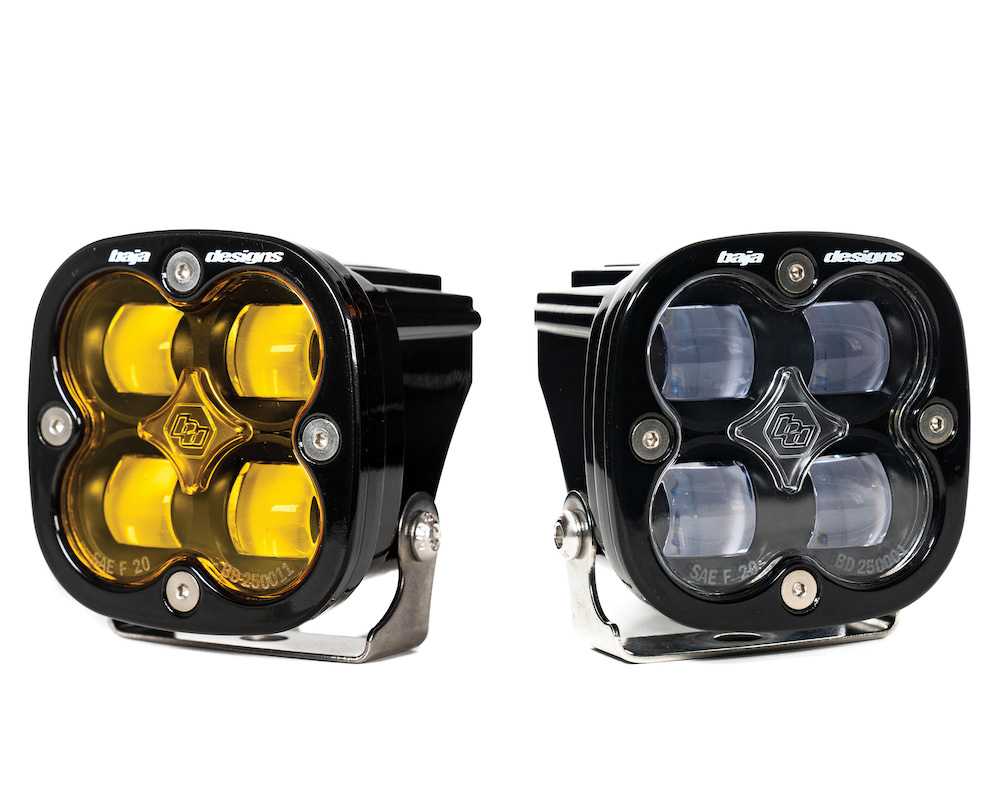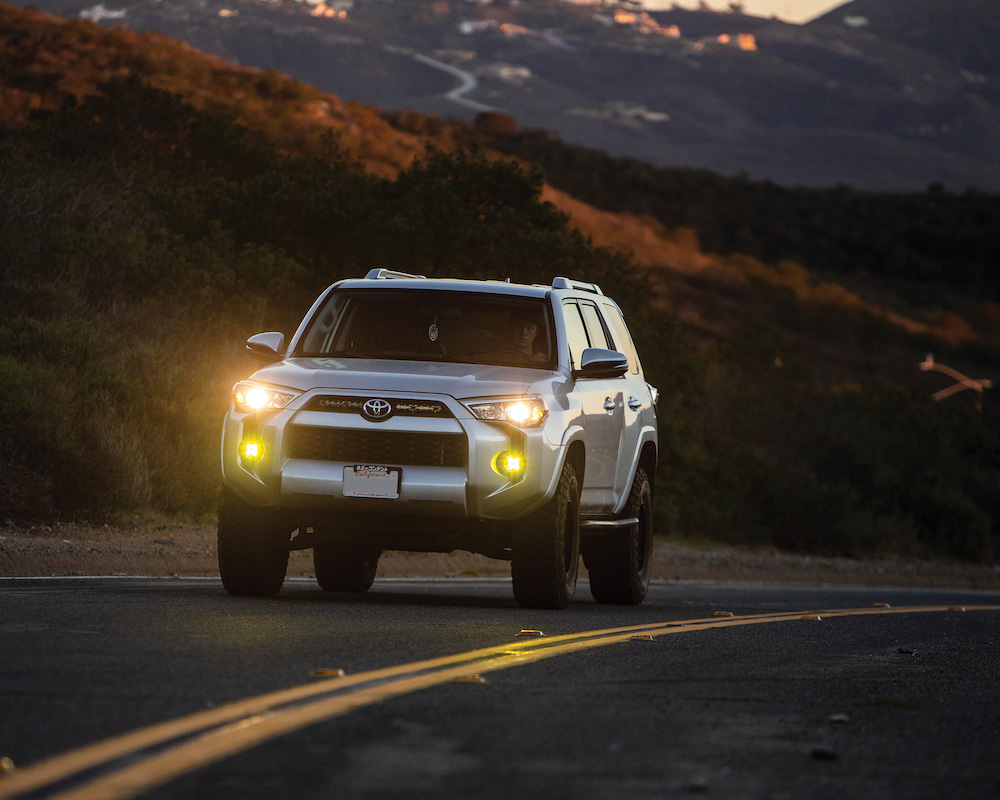 Picture this: you're driving down a foggy coastal road or perhaps navigating a dusty off-road trail at night. You need reliable, high-performance lighting that will guide you through any terrain. That's where Baja Designs comes in, with our all-new, redesigned next-generation Squadron® SAE lights. These lights have been meticulously crafted to bring the highest level of road-legal performance to our customers, no matter the conditions.
What sets the next-generation Squadron® SAE lights apart? For starters, they feature a sleek new design and cutting-edge technology. Baja Designs has integrated aspheric projector optics, advanced LED technology and achieved an impressive 56% increase in performance over previous generations. The result? An ultimate SAE light that can tackle any situation.
But it's not just about power. The next-generation Squadron® SAE lights are also fully compliant with SAE J583 fog lamp requirements, thanks to their innovative projector optics. This allows for a highly controlled light pattern with a sharp cutoff, ensuring that the lights are road-legal while still providing ample auxiliary lighting for off-road adventures.
The performance speaks for itself: these lights produce an impressive 2,420 lumens per light and can reach up to 15,800 candelas at just 29 watts. But the next-generation Squadron SAE lights are about more than just numbers. They're about prioritizing performance for road legal applications while still providing sufficient lighting for off-road adventures. Thanks to their new LED technology and highly efficient aspheric projector optics, these lights are perfect for cutting through dust, fog, and snow. So whether you're driving through foggy coastal roads or navigating dusty off-road trails, Baja Designs has you covered with their next-generation Squadron SAE lights.
No-cost Upgrade Program
And if you're a current 1st generation Squadron® SAE retail owner, you're in luck. Baja Designs is offering a no-cost upgrade program for all first-generation lights, ensuring that their loyal customers can experience the latest in street-legal light technology. Simply send in your 1st generation Squadron® SAE lights to their office, and they will upgrade the internals, including circuit boards, optics, and lenses. Baja Designs even covers the cost of return shipping, making it a hassle-free process. Visit www.bajadesigns.com for more information.
MSRP: Starting at $349.95
CBI Offroad — Overland Rock Sliders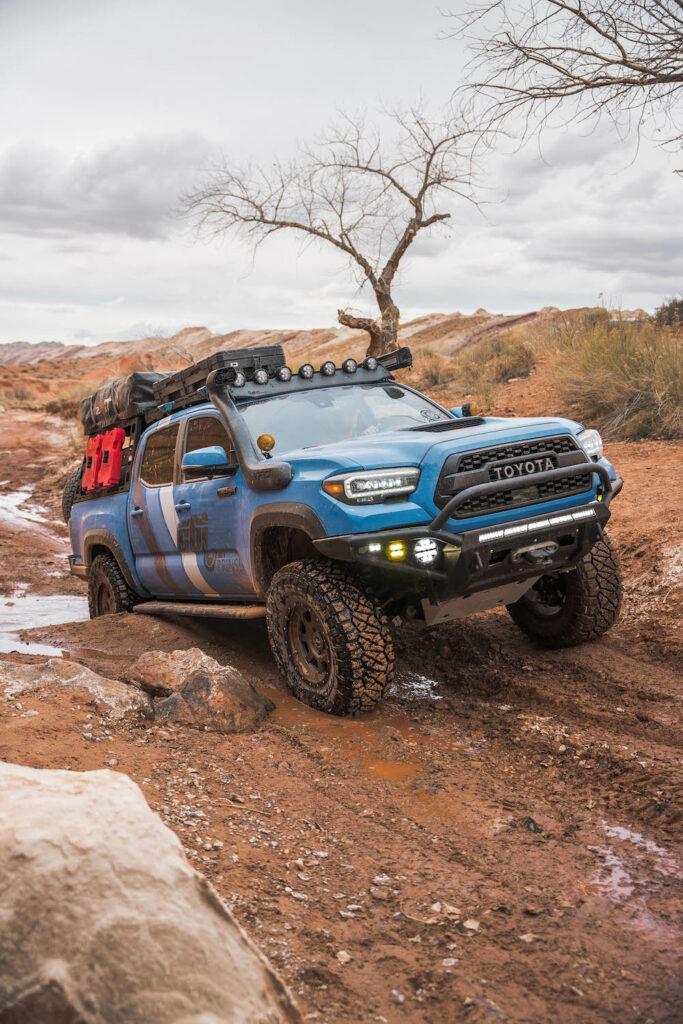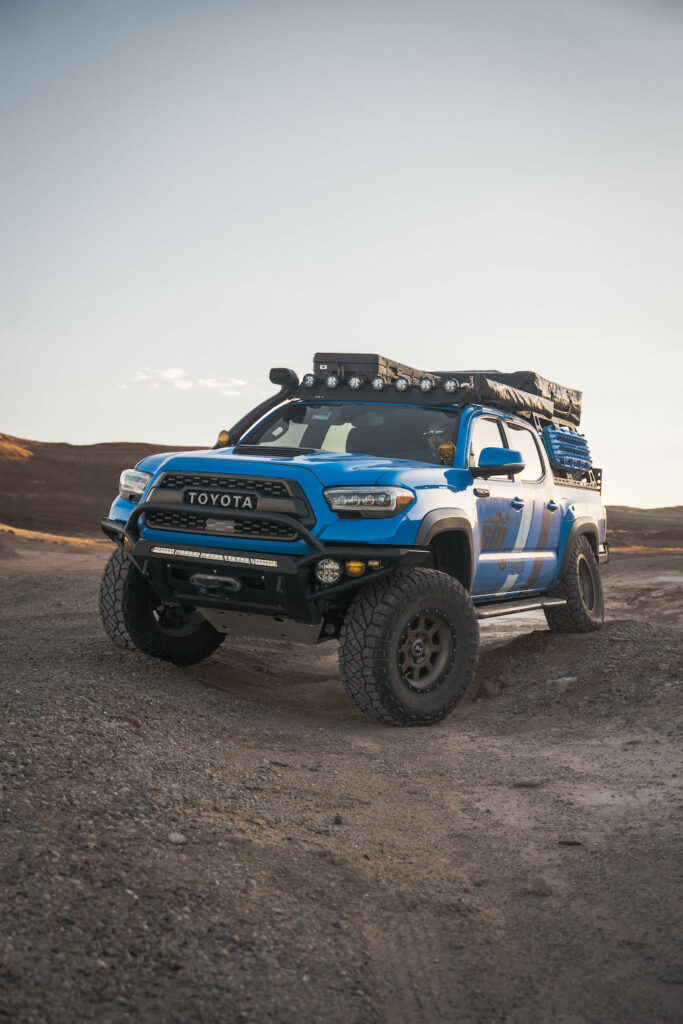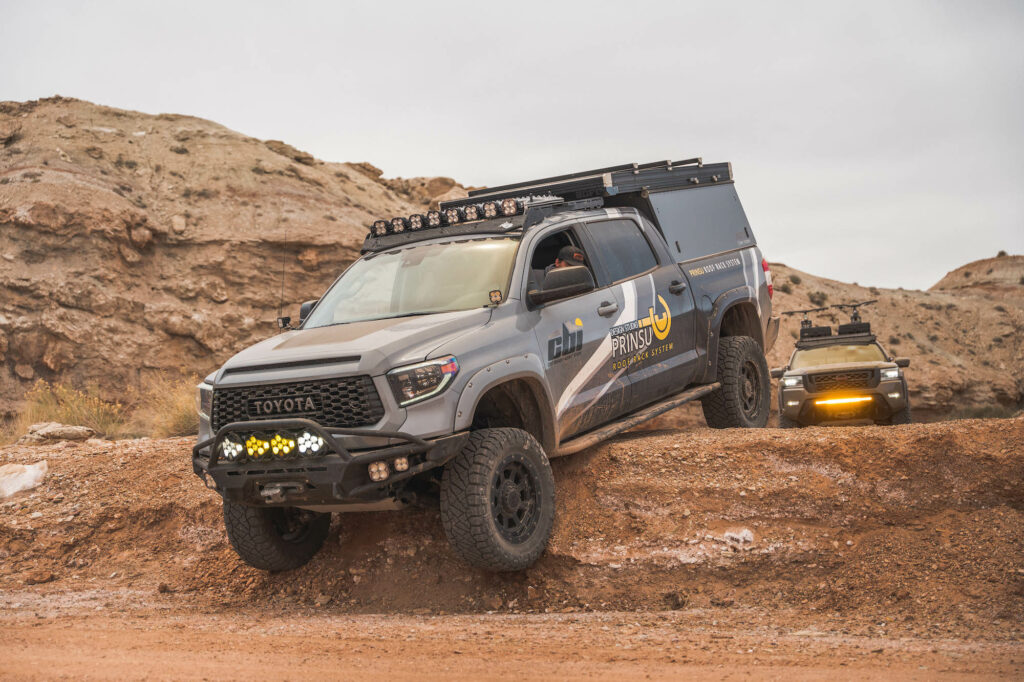 Off-roading can be tough on your vehicle, especially when you get into mountainous and rocky terrain. Protecting your rocker panels and undercarriage is crucial, and that's where CBI Offroad's Rock Sliders come in. These rock sliders are made with high-quality steel that can withstand even the most rugged trails. The powder-coated finish ensures that your rock sliders will look great even after years of use.
Installing CBI Offroad's Rock Sliders is easy and hassle-free, thanks to their simple instructions and included hardware. You won't need to be a professional mechanic to get these rock sliders installed properly. Once you've installed them, you can feel confident knowing that your vehicle is protected from damage caused by rocks, stumps, and other obstacles that you may encounter on the trail.
Not only do CBI Offroad's Rock Sliders protect your vehicle, but they also add functionality. First and foremost, they are designed to be durable. The sliders are strong enough to support the full weight of your vehicle and can also be used as a jacking and recovery point. They also serve as a step to help you get in and out of your vehicle, and they feature kick-outs to guide your vehicle away from obstacles. They're the perfect addition for anyone who loves to take their vehicle into uncharted territory.
At CBI Offroad, they're committed to providing customers with the highest quality products. That's why they offer a limited lifetime warranty on all of our rock sliders. They stand behind their products and know that they're built to last.
As a thank you for learning more about our sliders, they want to offer all readers of The Compass an exclusive limited-time discount of $50 dollars off of any set of CBI Offroad Fab Sliders. Use the code CBIxCompass at checkout on cbioffroadfab.com to apply the savings but act fast, as this code will only be active until the end of June 2023.
MSRP: Starting at $850
EGR — Jeep Gladiator ROLLTRAC Electric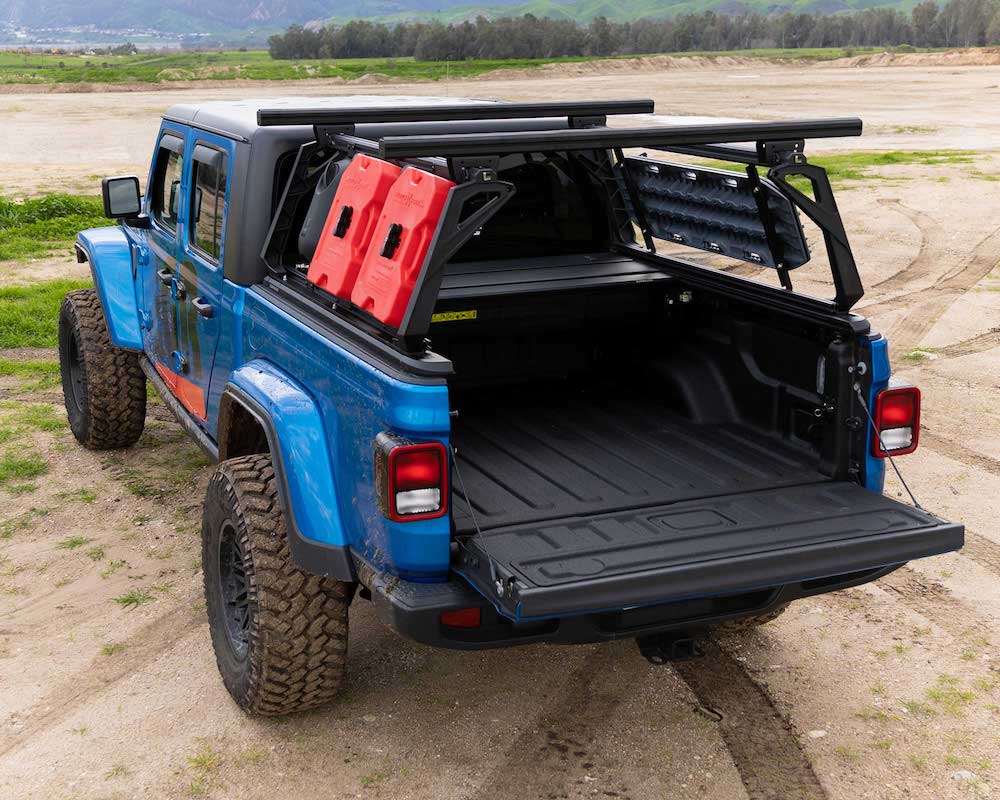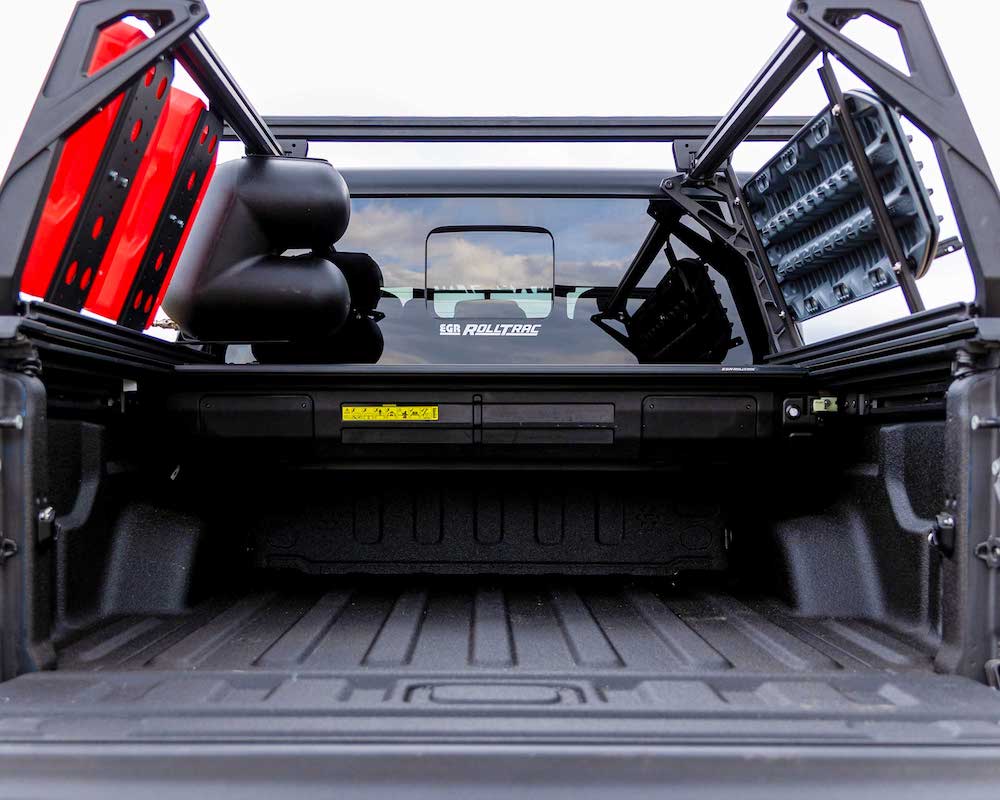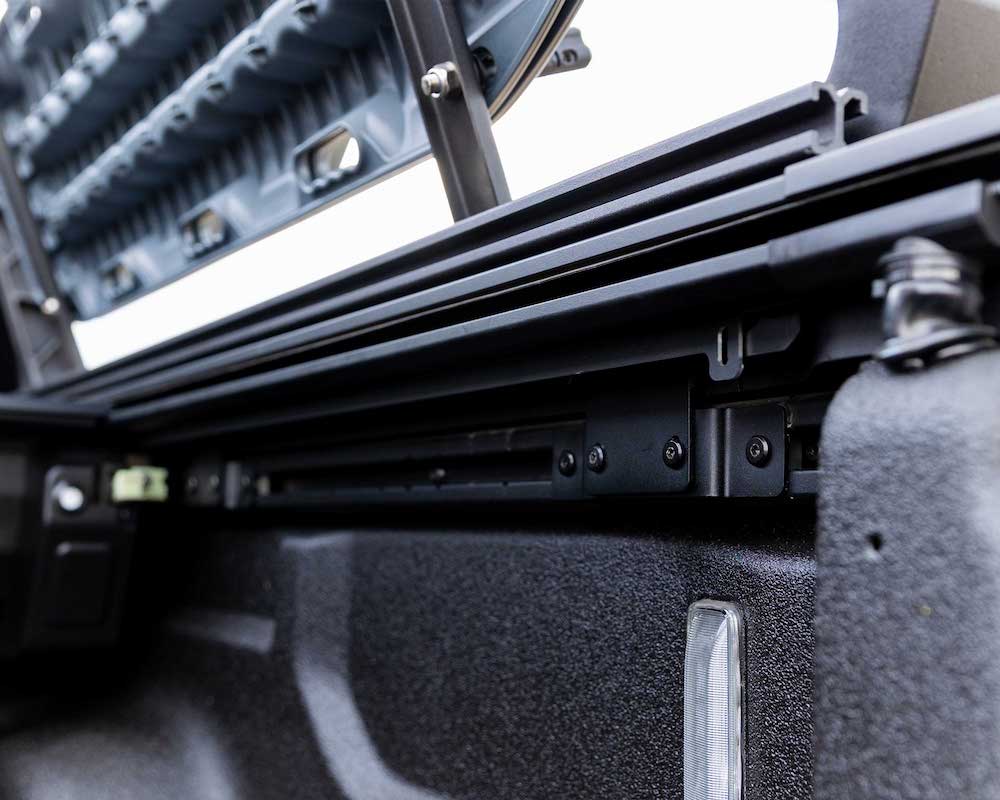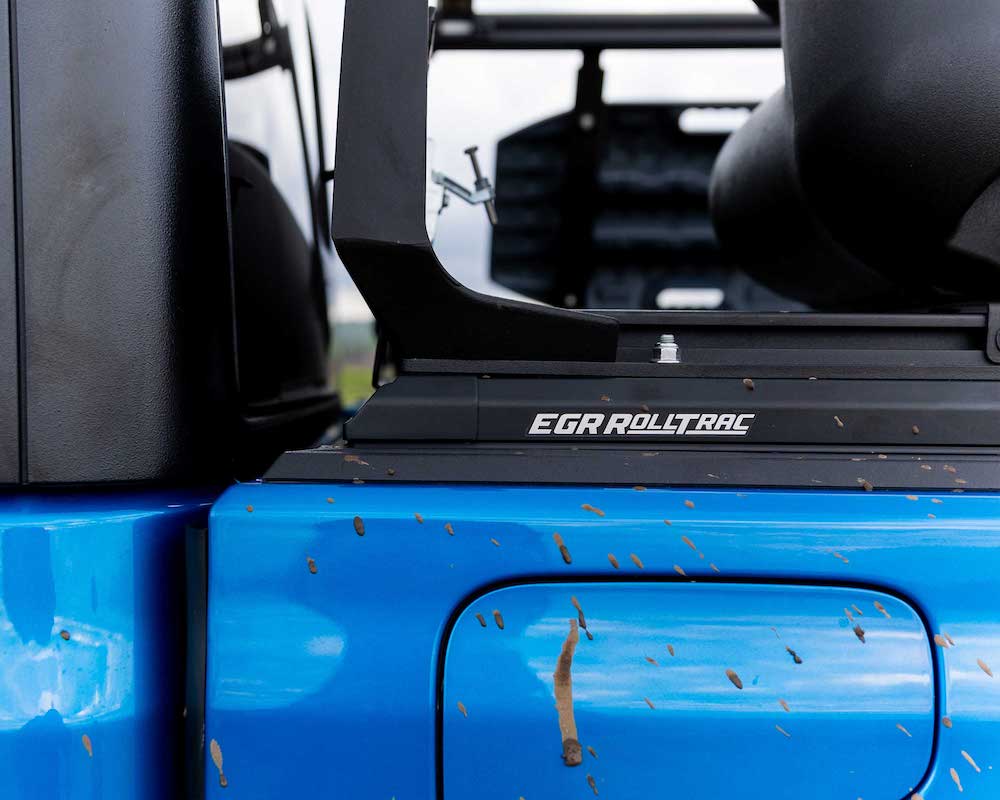 The EGR RollTrac Bed Cover is the ULTIMATE retractable cover on the market for your Jeep Gladiator. Available in manual or electric for Ford F150, Ram 1500, Chevy 1500, and GMC 1500. This electric cover has superior water management that will keep your valuables dry and an Anti-pinch feature to protect your cargo and loved ones. EGR offers one of the smallest canisters available for maximum bed storage, and built into the rails is an accessory T-slot to manage more cargo. The EGR RollTrac install includes heavy-duty brackets to support all the major rack brands and keep them attached to your truck.
EGR is a worldwide manufacturer of exterior accessories for trucks and SUVs. They build OE quality products that you know well but never knew who built them. EGR also sells its high-quality product directly to consumers and through accessory stores around the US and Canada.
EGR USA is proud to be a US manufacturer and believes in building the best products possible for their OEM and aftermarket customers. EGR holds their employees to the highest standards when manufacturing and believes in a Customer First approach when it comes to customer service. If you haven't gotten to know EGR, it's about time to get to know the world's best manufacturer of truck and SUV exterior products.
MSRP: Starting at $2,945
Far Fetched Adventures — Online K9 First Responder Course and Kit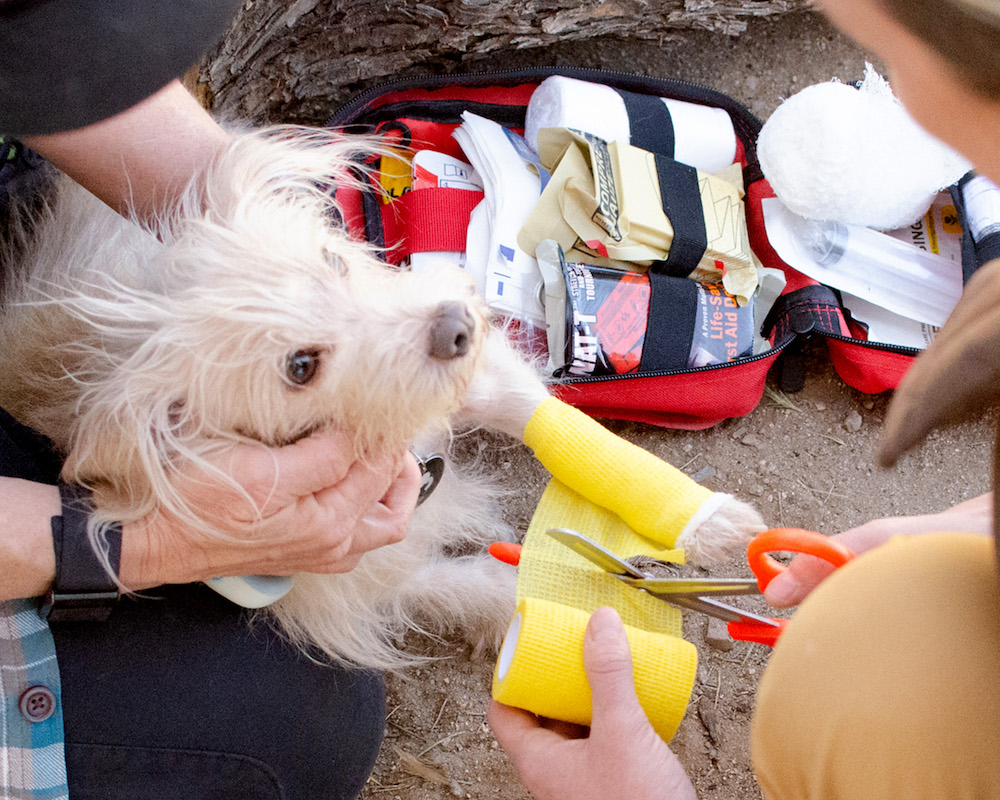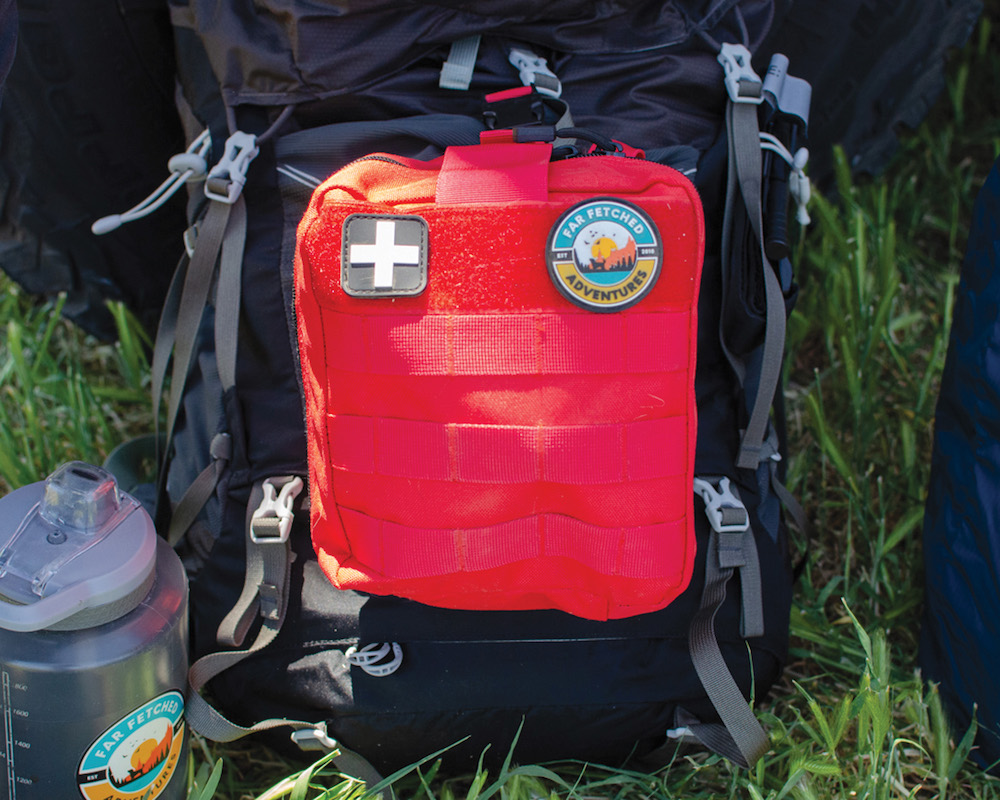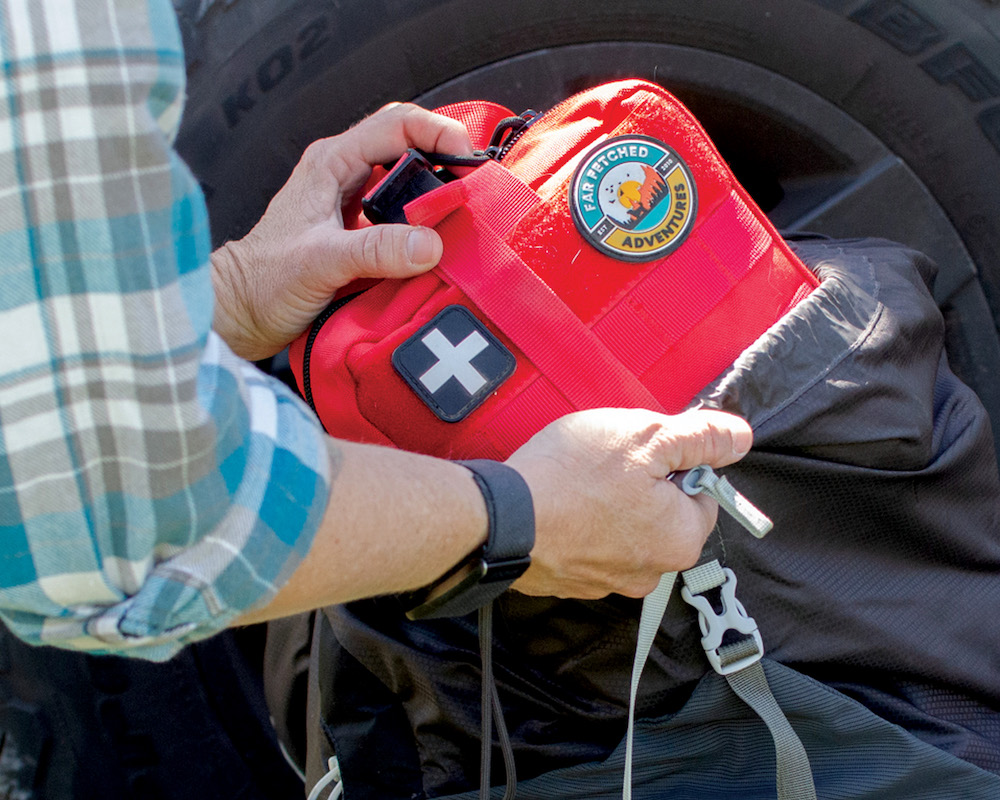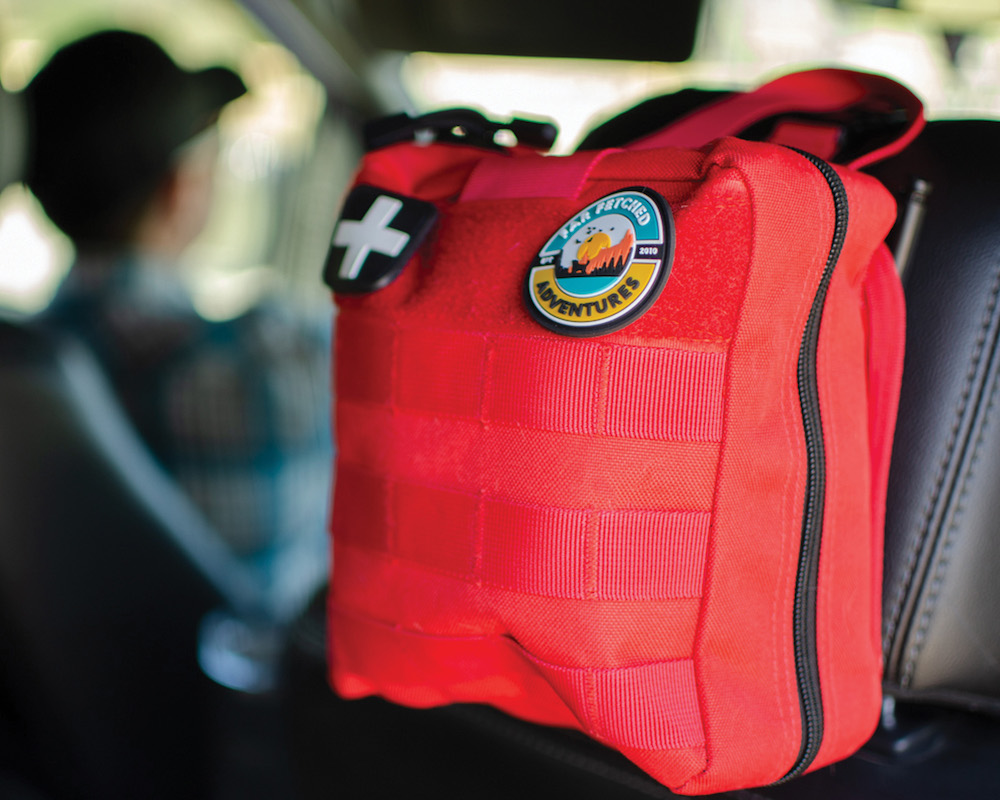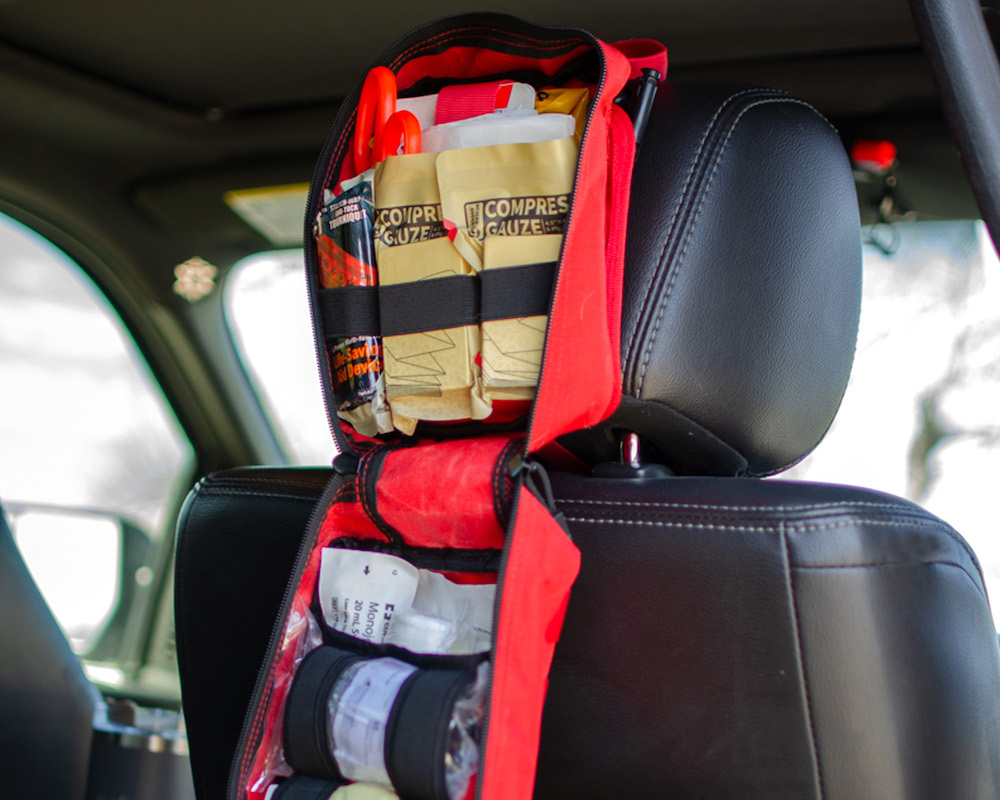 For more than a decade, Far Fetched Adventures evolved on the backcountry trails of Colorado, the winding redwood coast of California, and the desert landscape of Arizona. With four wagging tails leading the way, every road trip, remote hike, and camping trip meant that founder, Stacey Thomas, had to make sure she was prepared for unexpected dog injuries or emergencies when veterinary care wasn't readily available. As a longtime search and rescue EMT in Colorado and K9 SAR medical educator in Arizona, she had the skill sets and experience to handle most situations. However, not wanting to leave anything to chance for her dogs, she will be graduating as a Doctor of Veterinary Medicine this August.
Having met many other pet parents that love to hit the trails and adventure with their dogs, Stacey set out to share the valuable insights and education she's picked up along the way by creating a K9 First Responder course that blends basic veterinary education with EMT and Wilderness First Responder training. The result is an online course that takes participants through a comprehensive, hands-on learning experience covering dog adventure preparedness and injury prevention, basic physical exam skills that prepare students to quickly recognize and appropriately respond to an emergency situation, and how to use their first aid kit effectively. Topics cover minor to major injuries ranging from cut paw pads and bee stings to snake bites, significant trauma from falls, punctures, broken limbs, or massive bleeding, as well as things like choking, drowning, heatstroke, hypothermia, and more. Those that complete the course will come away armed with the knowledge to effectively assess a situation and provide care if something goes really wrong out on the trail and the nearest vet is miles away.
Part of that knowledge includes knowing what to carry in a first aid kit and how to use the components. Lots of people carry a first aid kit that they've never trained with and attach a false sense of security to it. It's being competent in how to use what's in the kit when it matters that makes the difference. Thomas takes the guesswork out of that issue as participants in the course have the option to follow along with the K9 First Aid Kit she's curated that mirrors her own K9 Search and Rescue field kit. This robust kit is built for the adventurous dog and their human companion and can address small injuries to major trauma. It easily fits in a pack or serves as an overland kit. Whether your adventures with your dog take you around the block or over mountain peaks, you are their first responder. You keep them safe. They'll keep you wild.
MSRP: $130-$299
G-FX — MV2 Wheels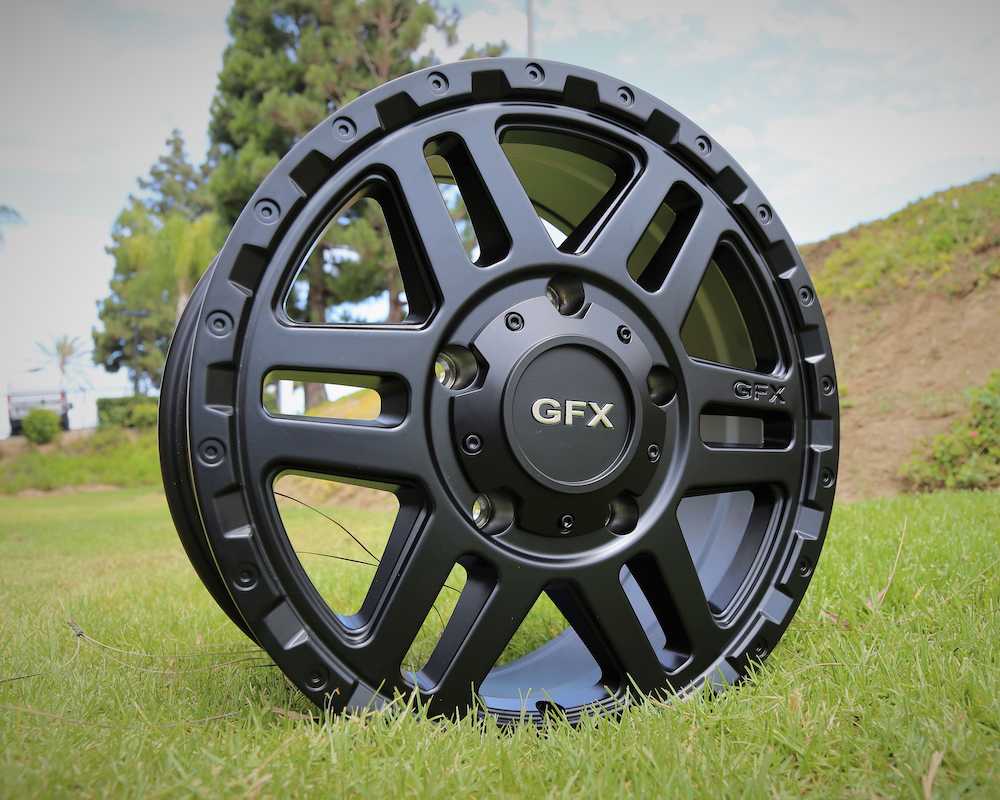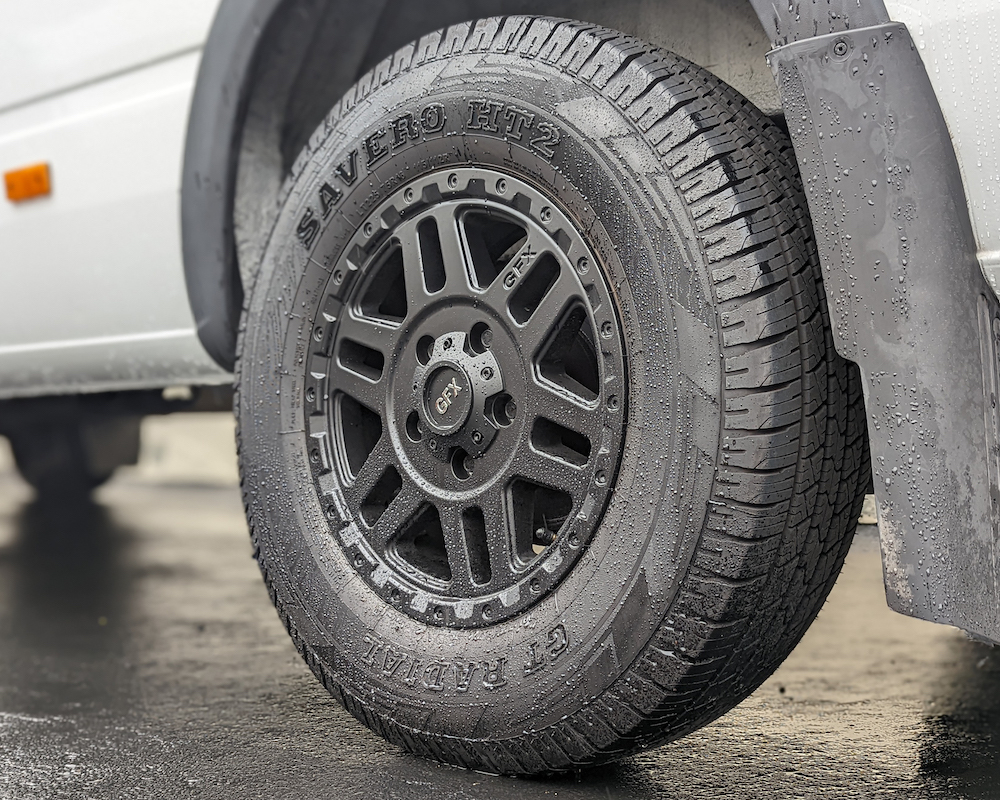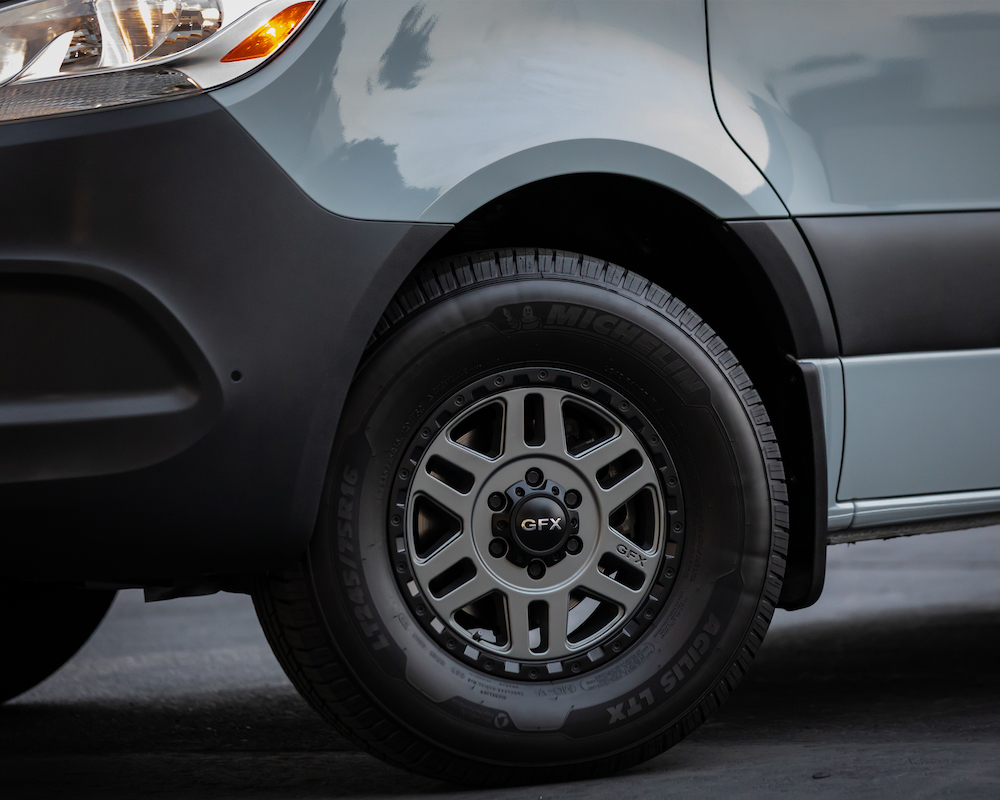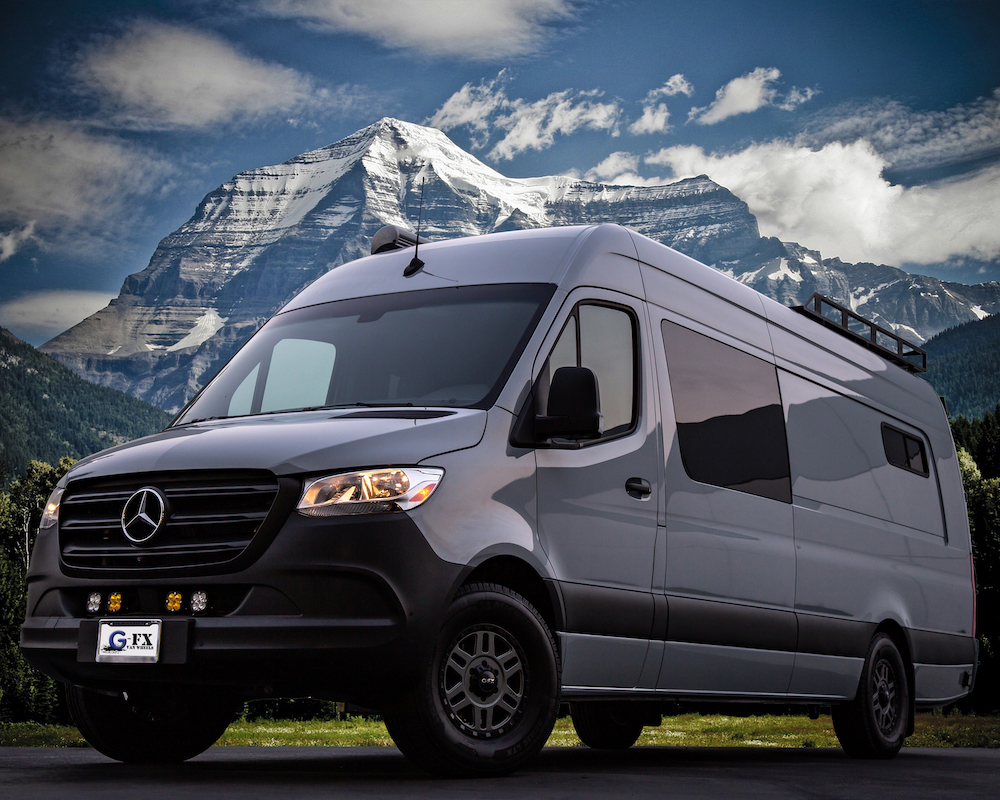 G-FX Wheels by Vöxx Products is a leading manufacturer of high-quality aftermarket wheels for trucks, vans, SUVs, and CUV vehicles. The company was founded in 1996 and quickly established itself as a trusted and reliable provider of top-notch wheels that offer superior performance, durability, and style.
G-FX wheels have a plethora of applications for pickup trucks, including Silverado, F-150, Tacoma, Tundra, and Ram. They also offer van-specific applications like the Mercedes Benz Sprinter (4wd or 2wd), Transit, AWD Transit, Nissan NV, Promaster, Freightliner, and dually applications. Their wheels are designed with the same advanced manufacturing techniques and attention to detail that G-FX is known for, making them a top choice for drivers who demand the best.
The G-FX MV2 Wheel is a popular aftermarket wheel option for drivers looking to upgrade their vehicle's performance and style. This wheel is designed with a split-spoke design that gives it a unique and modern look, making it stand out from other wheels on the market.
This attractive design combines form and function that's available for lifted or non-lifted applications in 16 or 17-inch sizes. The MV2 comes in two stylish finishes, including matte black or gunmetal with a black lip.
One of the key features of G-FX Wheels is their strength and durability. Their wheels are built to handle the demands of heavy-duty use, including carrying heavy loads and navigating rough roads. They are made from high-quality materials that are designed to resist corrosion and damage from road debris, making them a reliable choice for commercial vehicle owners.
Another key factor that sets G-FX Wheels apart from the competition is their focus on innovation. Their team of engineers and designers is constantly pushing the boundaries of what's possible, experimenting with new materials, manufacturing techniques, and design elements to create wheels that are both beautiful and functional.
G-FX also offers a wide range of styles to suit every taste and vehicle type. Whether you're looking for a sleek, modern look or a more classic, timeless design, G-FX Wheels has something to offer. Their wheels come in a variety of sizes, finishes, and spoke patterns, so you're sure to find a set that perfectly complements your vehicle's style.
In addition to their focus on quality and innovation, G-FX also offers excellent customer service. Their team of knowledgeable representatives is always available to answer questions, provide advice, and help customers choose the perfect wheels for their vehicles.
When purchasing the G-FX MV2 Wheel, customers can enjoy added peace of mind thanks to the wheel's warranty. The wheel comes with a one-year finish warranty and an extended structural warranty, ensuring that customers are protected against any defects or issues that may arise.
Overall, the G-FX MV2 wheel is a top choice for anyone looking to upgrade their vehicle's wheels. With its innovative manufacturing techniques, sleek design, and superior performance, it's easy to see why this wheel has become a favorite among van enthusiasts.

MSRP: Starting at $200
GOBI Racks — Ford Bronco Roof Rack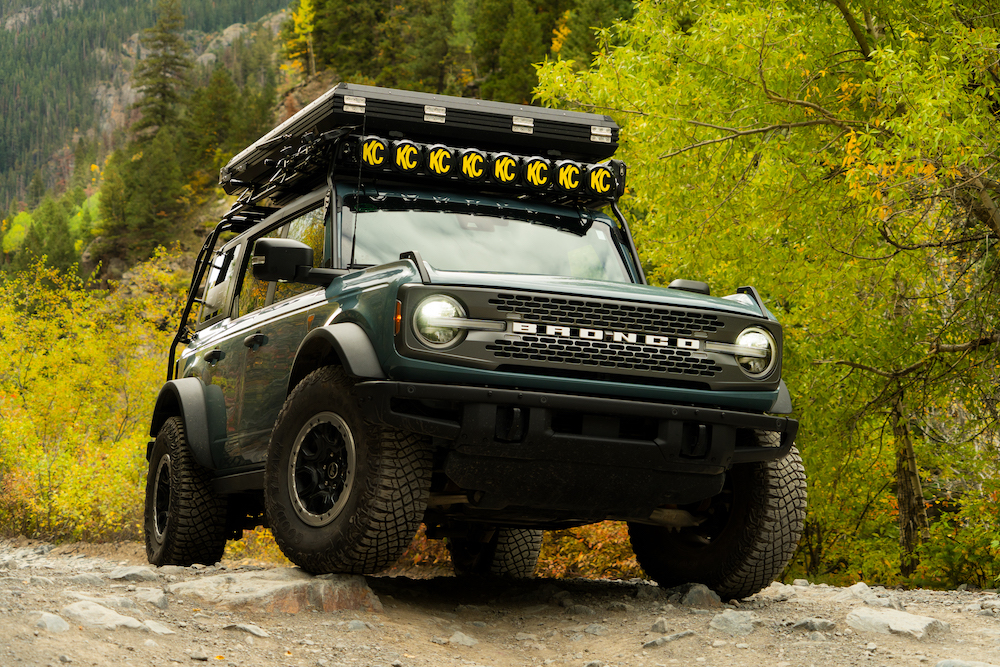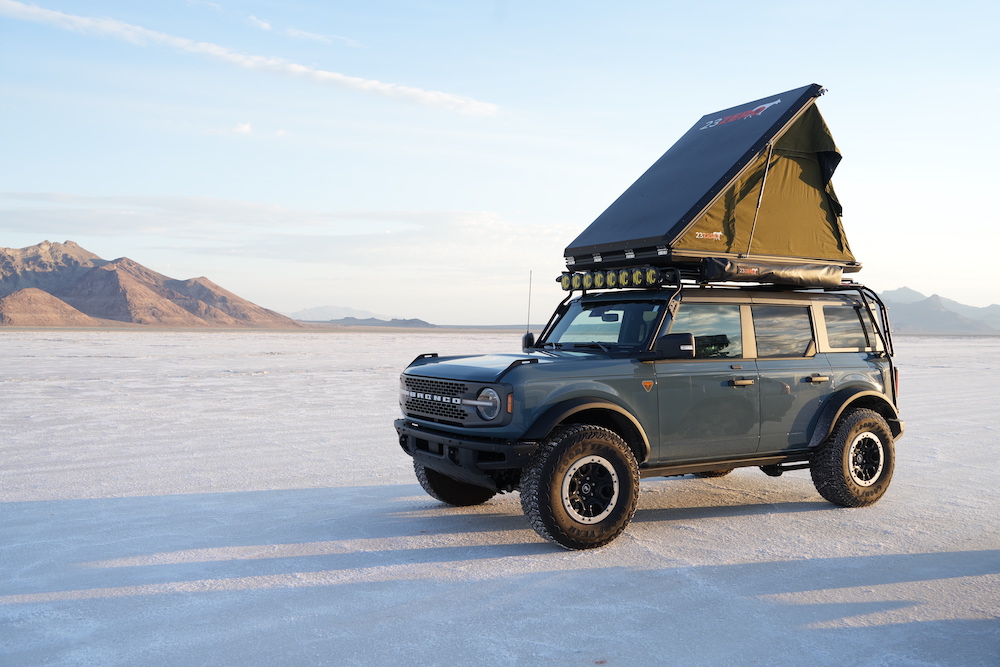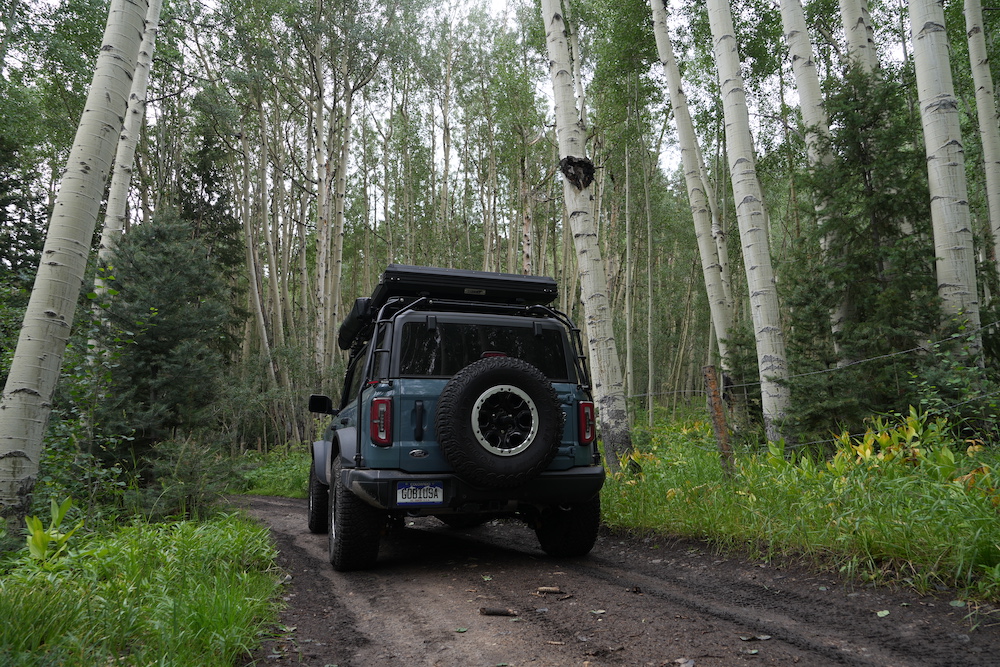 The GOBI Roof Rack is a custom-designed aftermarket accessory that is specifically made for the Ford Bronco SUV. This rugged roof rack provides ample storage space for gear and equipment, making it an ideal addition for outdoor enthusiasts and adventure seekers.
The GOBI Roof Rack is built from high-quality materials to withstand even the most challenging off-road conditions. The rack is designed to fit securely onto the Ford Bronco, providing a stable platform for transporting gear and equipment.
One of the standout features of the GOBI Roof Rack is its large storage area. It has a weight capacity of up to 300 pounds dynamic and 800 pounds static, making it perfect for carrying items like kayaks, bicycles, roof top tents, and camping gear. The rack also features adjustable accessory crossbars, compatible with Thule and Yakima attachments allowing for a variety of cargo configurations to suit different needs.
The GOBI Roof Rack is also designed with convenience in mind. It features multiple tie-down points, making it easy to secure gear and equipment in place. The rack also comes with optional accessories like a ladder, and sunroof insert, further increasing its versatility and capacity.
Another selling point of the GOBI Roof Rack is its easy installation process. There is no drilling required to install the rack on the Ford Bronco. This makes it easy for users to install the rack themselves without needing to hire a professional. As always, GOBI's installation process is designed to be user-friendly, with clear instructions provided to guide users through the process.
The GOBI Roof Rack is available in different mounting options to suit different models of the Ford Bronco. It can be mounted onto soft top, hard top, and Raptor Edition models, providing a versatile and adaptable solution for different needs.
One of the unique features of the GOBI Roof Rack is its ability to tilt back for an easy convertible option. This allows for a seamless transition between different configurations, making it easy for users to switch between open-air and closed configurations as needed. Even the rear soft top hatch can be fully lifted.
As always, the GOBI Roof Rack is built to the highest standards of quality and craftsmanship. It is a luxury brand that is known for its attention to detail and commitment to excellence. The GOBI Roof Rack is the best-built roof rack available, offering users a premium solution that is built to last.
Overall, the GOBI Roof Rack is a versatile, durable, and easy-to-install accessory that is perfect for overlanding enthusiasts and outdoor adventurers. With its compatibility with Thule and Yakima attachments, different mounting options, and convertible design, the GOBI Roof Rack is the ultimate solution for carrying gear and equipment on long off-road trips.
MSRP: $1,995-$2,195
Ironman 4×4 — Rechargeable Portable Camp Shower & Trigger Spray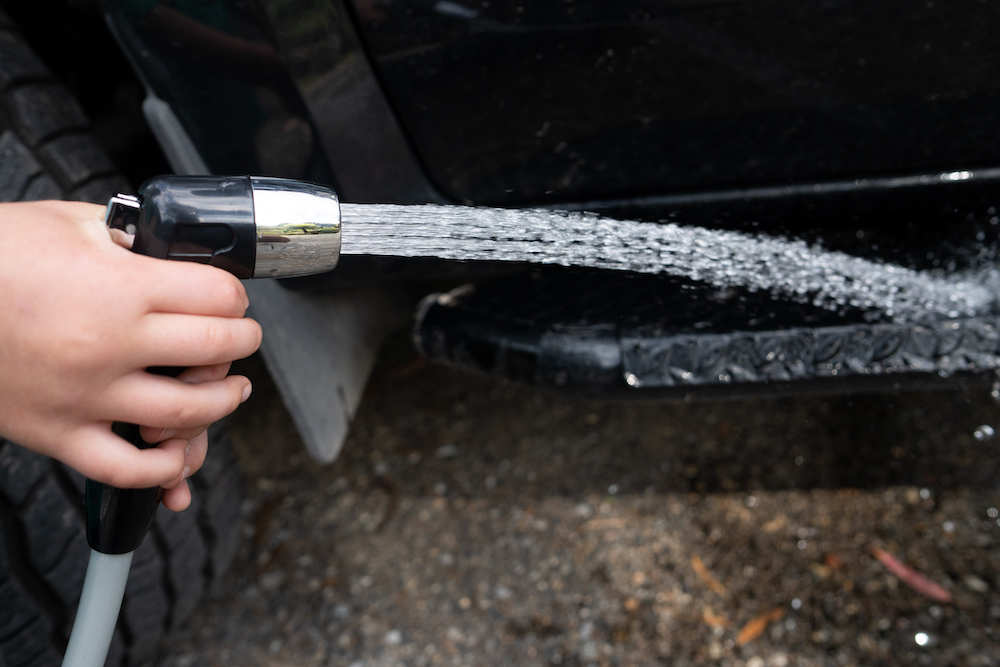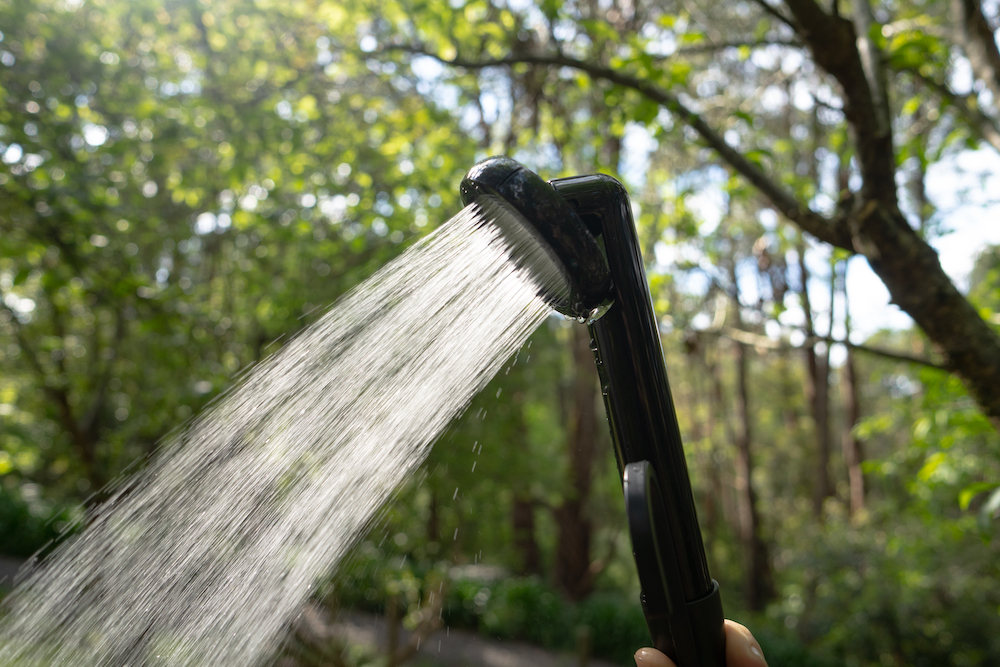 Looking to stay clean and fresh out on the tracks? The Ironman 4×4 rechargeable camp shower has you covered!
With a built-in Lithium-ion battery, there is no need to worry about the proximity to your vehicle. You can set this up in privacy anywhere that is convenient to you!
The built-in suction cup and hook provide plenty of mounting and setup options. And with up to one hour of run time, you'll be running out of water before you can run the shower battery down! Ideal for camping, hiking, caravanning, and outdoor events.
Simply drop the submersible battery-operated pump into a container filled with water, hang the shower head via the supplied hook or suction fitting, hit the switch, and you'll be bathed in a perfect shower stream. The shower head has a built-in on/off controller (by tilting the shower head), and perfect pressure is supplied thanks to a strong 3-liter-per-minute flow rate; that's a 3-minute shower from a 9L bucket.
The efficient 3.7V lithium-ion battery has a run time of between 45 and 60 minutes and charges in approximately 4.5 hours. Charging is made easy via the supplied USB cable and cig-plug adaptor.
MSRP: $45.00
N2 Explore — DIY Build & Upfitting Support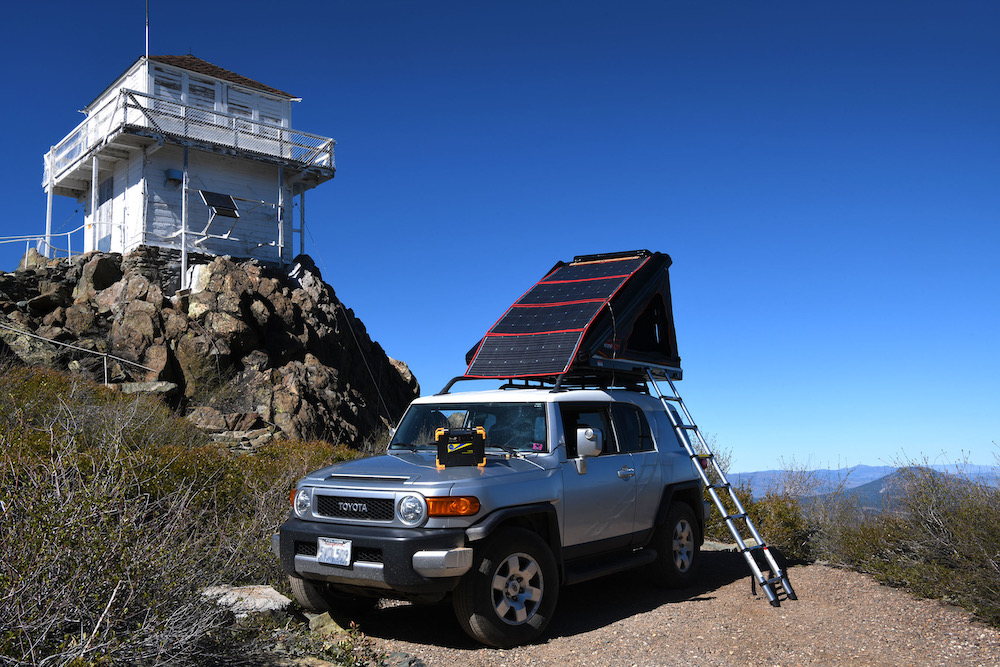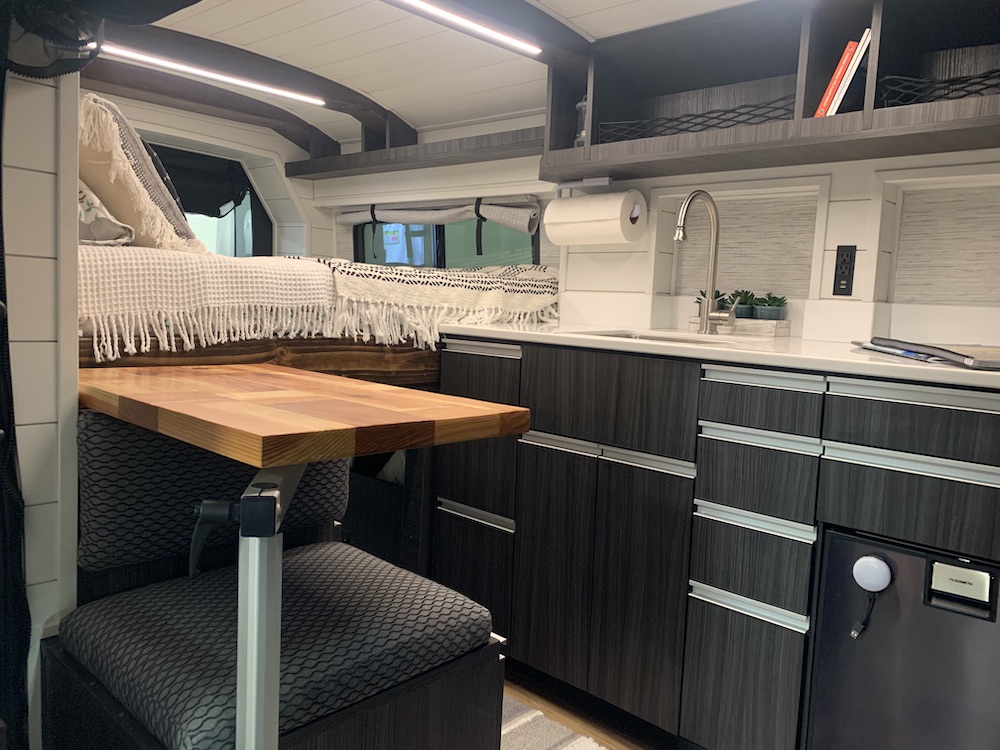 Phoenix, Arizona-based N2 Explore offers comprehensive Do-It-Yourself support services. If you're planning to build or upgrade a van or adventure vehicle but don't have the space or expertise to do it 100% on your own, N2 Explore is here to help.
N2 Explore began by building custom vans and offers a fleet of adventure vehicle rentals for those who want to try before buying or building their own rig. N2 is not limited to vans. They also build and customize rugged overland vehicles on SUV and truck platforms. They support adventures of all kinds and are ready to take on almost any dream build you can imagine.
The N2 team can assist with the acquisition of new and pre-owned vehicles. If you have your eyes on a particular vehicle, the N2 team can fully inspect the vehicle to ensure that it's priced right, is mechanically sound, with no hidden body damage or other issues that could lead to unexpected costs and build challenges.
Customers have the choice to work hands-on with the N2 team or let N2 handle your entire build, always with your collaboration and build goals front and center. You bring whatever level of input and elbow grease you want. N2's 7,500′ facility provides plenty of secure, air-cooled build space, tools, parts, a hydraulic lift, a full carpentry shop, and an experienced onsite staff with mechanical and carpentry expertise. No other facility in Arizona offers this level of support, guidance, and facilities to handle all of your build needs.
N2 Explore can assist with all types of up-fitting and custom applications. Installation of lifts, roof racks, roof tents, ladders, accessories, mechanical repairs, power systems, and paint protection services.
For more information or to schedule a time to visit the N2 Explore facility, please contact the team at info@n2explore.com or text 602.615.6427.
Tredder Inc. — Modification Insurance
Adventure vehicle ownership is not just about owning a material object but about sharing values like community, exploration, and meaning. For many adventure vehicle owners, their vehicles are not just transportation but a way of life. Our vehicles take us to remote destinations, rugged terrains, and unforgettable experiences. However, traditional insurance policies often fall short of providing adequate coverage for off-road adventures and modifications. This is where Tredder comes in. 
Tredder is a new insurance company that was formed in 2022, specializing in insurance products and services for overland adventure vehicles. Tredder's philosophy goes beyond just insuring vehicles; they understand that adventure vehicle ownership is a lifestyle that involves unique risks and challenges. Tredder's insurance policies cater to the unique needs of adventure vehicle owners, providing comprehensive coverage for off-road adventures and all modifications and upgrades in the event of a total loss. With Tredder, adventure vehicle owners can embark on any adventure they desire with the confidence that they are adequately protected.
Tredder's first product will be available soon in all 50 states. It is a policy that picks up coverage where your current policy drops off. It covers all of your vehicle modifications. It will also cover you on non-paved roads, something your current policy most likely does not cover.
Head on over to tredder.com to gain early access and be the first to know when Tredder is available in your area.
TY VOLE Fabrication — Off-Road Camper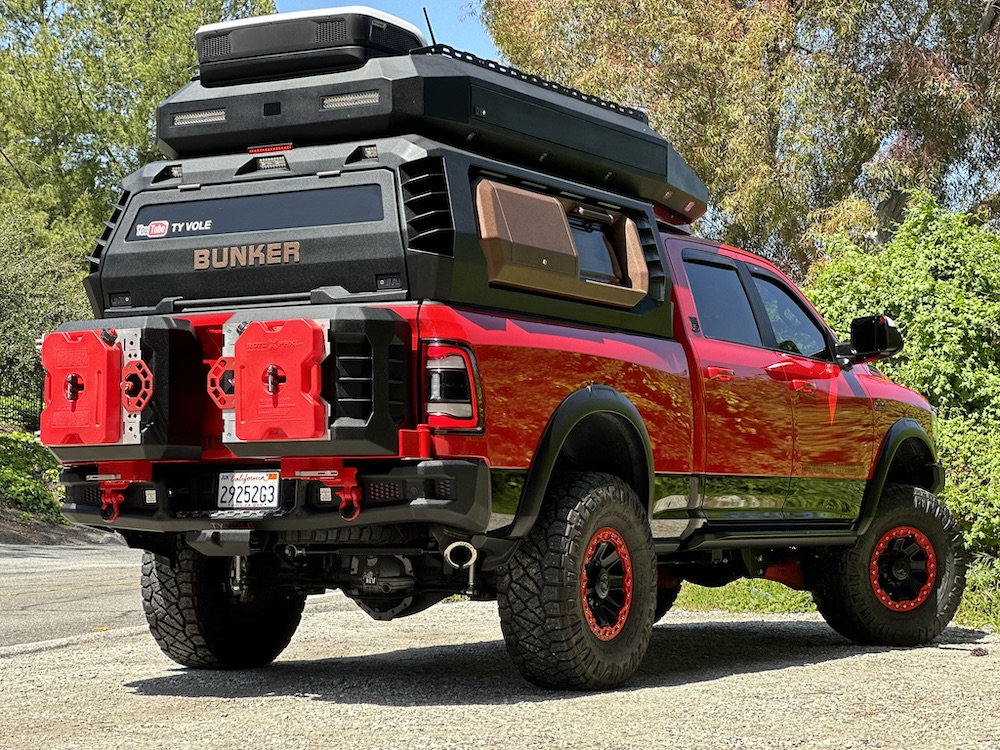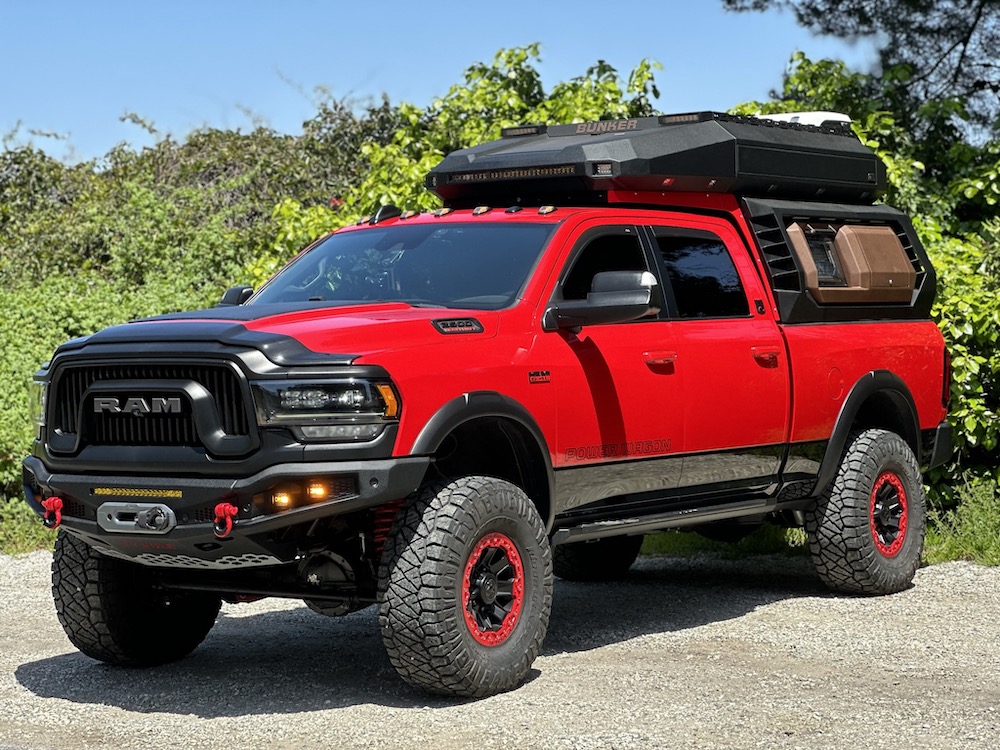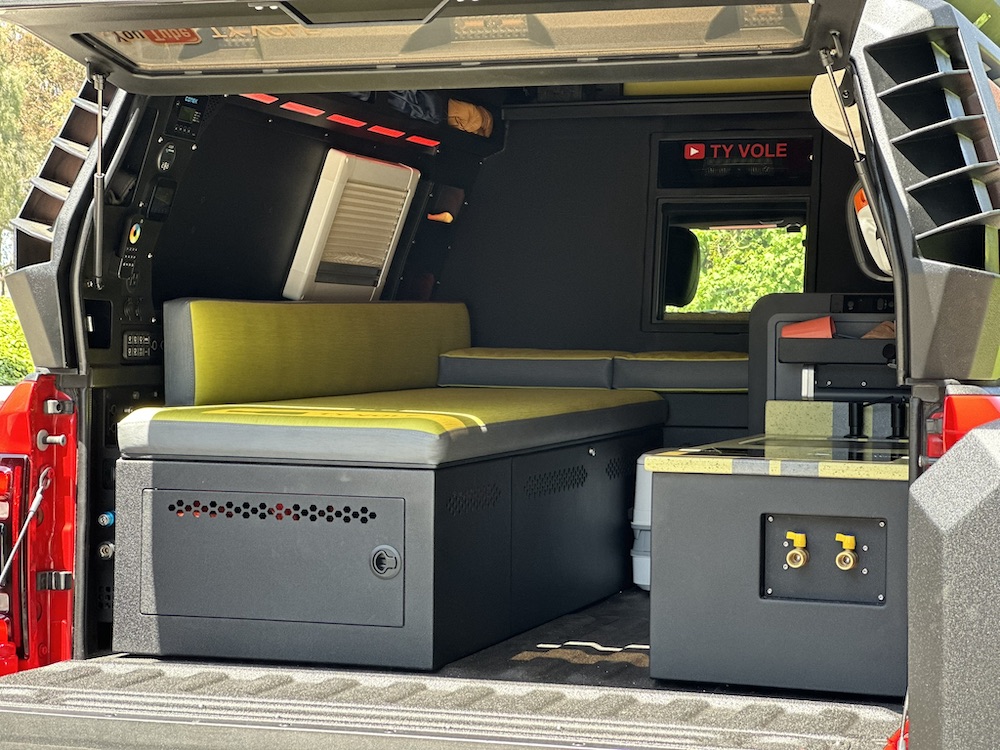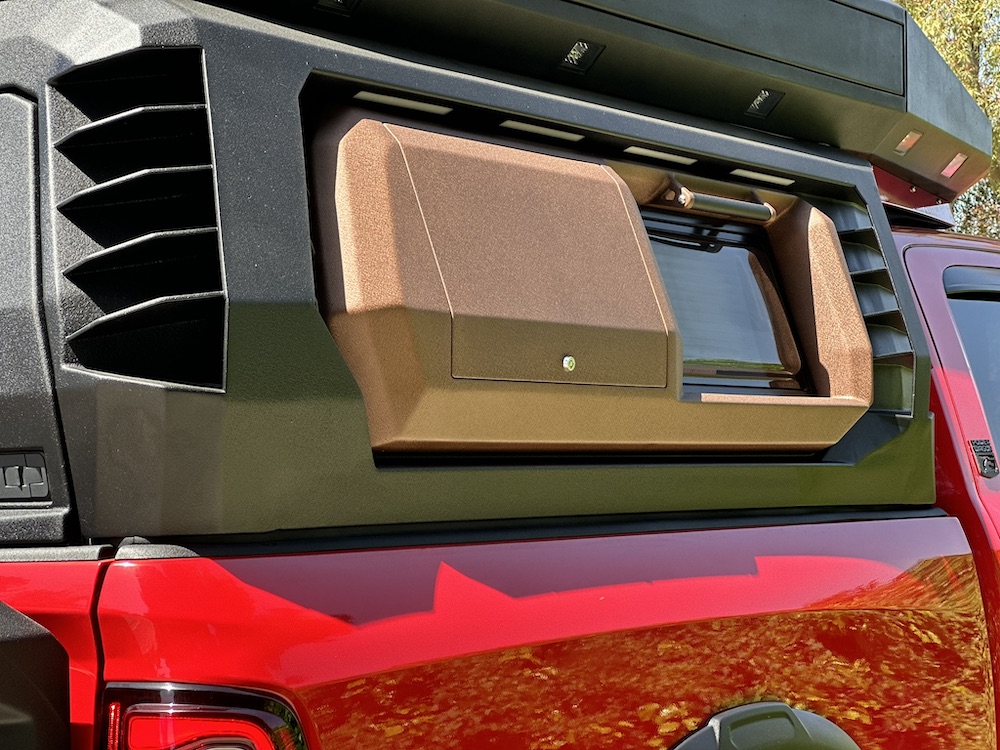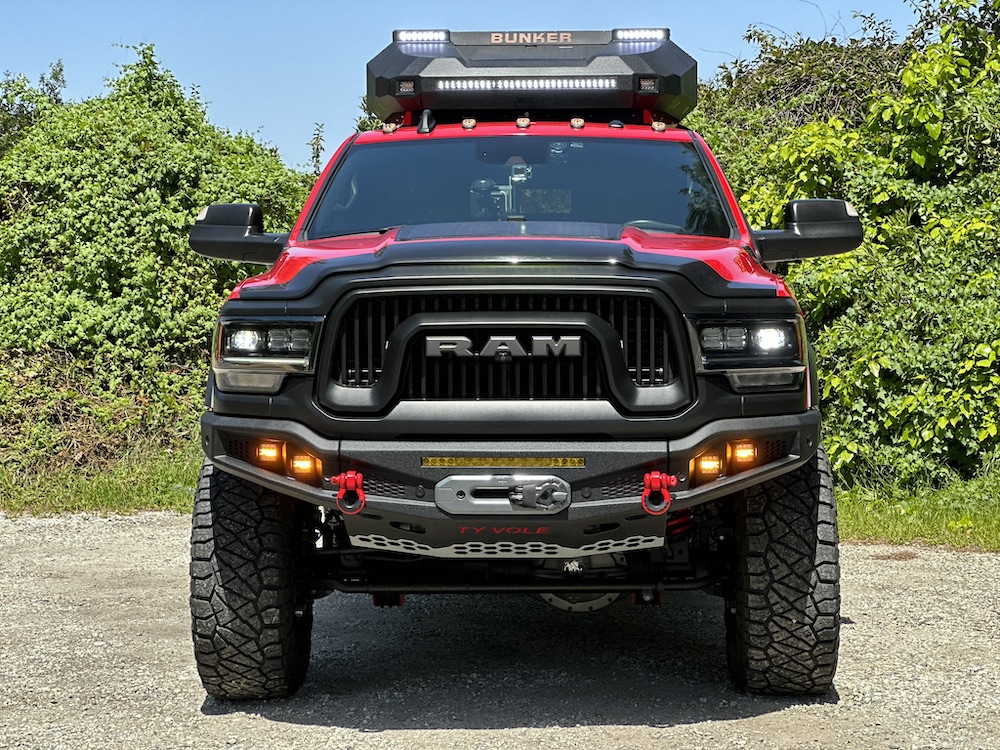 TY VOLE built the ultimate off-road camper for adventure, ready for any road and weather condition. Go on an adventure in a rig that offers a durable, aerodynamic design integrated with a solar system. Custom-built all-in-one interior with hard-sided walls, with larger sleeping capacity, modern features, and innovative amenities.
These features are practical and create a more comfortable, luxurious experience. You'll be ready to get off the grid for days or even weeks.
Contact via DM on Instagram to order: @tyvolefabrication
MSRP: $150,000