2023 is winding down, but you can still get out and pack some adventure into the days as they grow shorter. We've gathered some of our favorite gear to help you get outfitted for your next trip into the backcountry.
Prinsu – Pro Roof Rack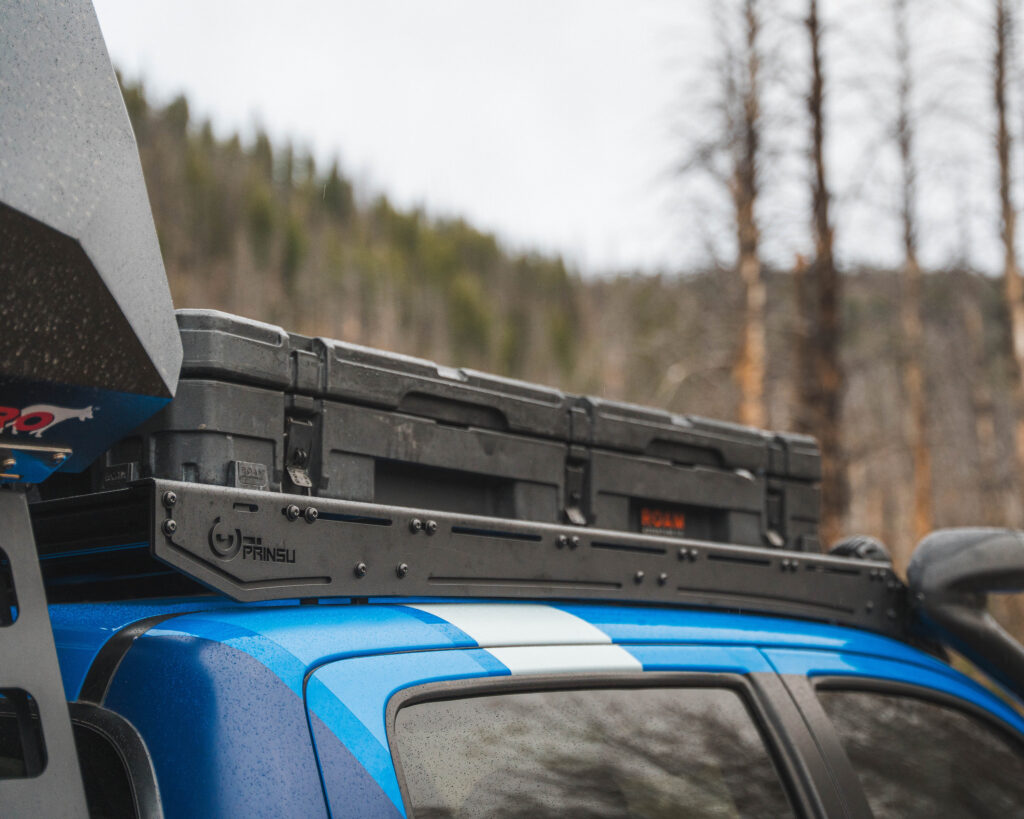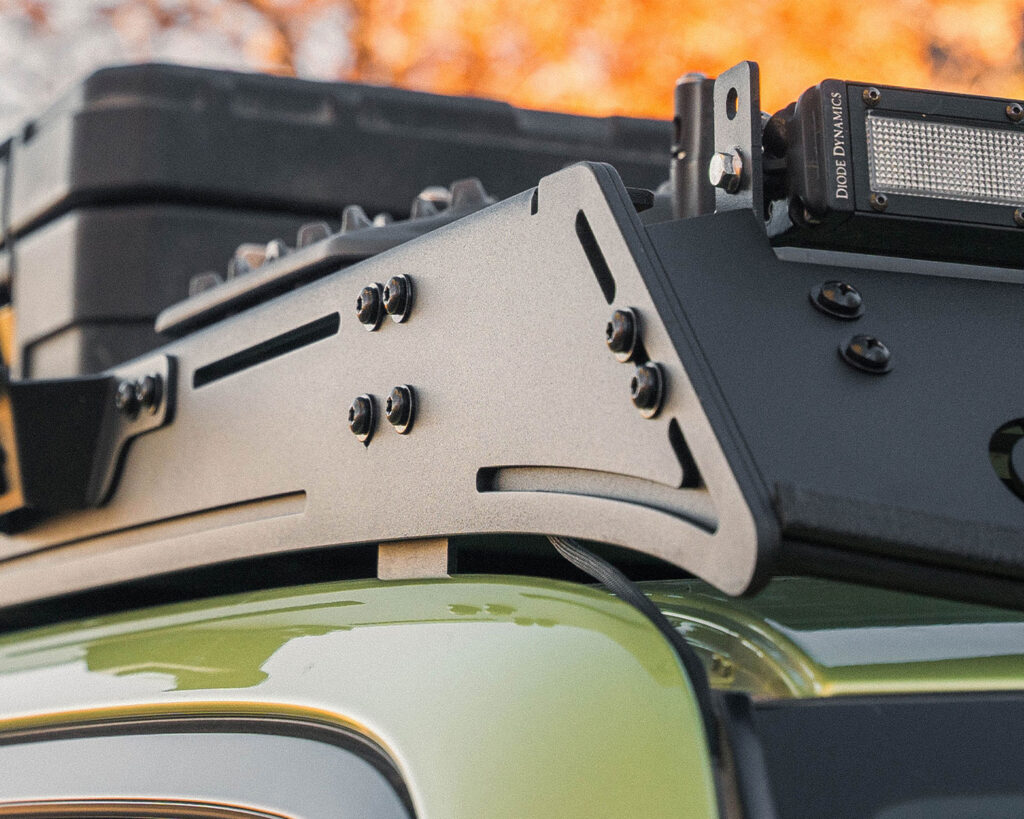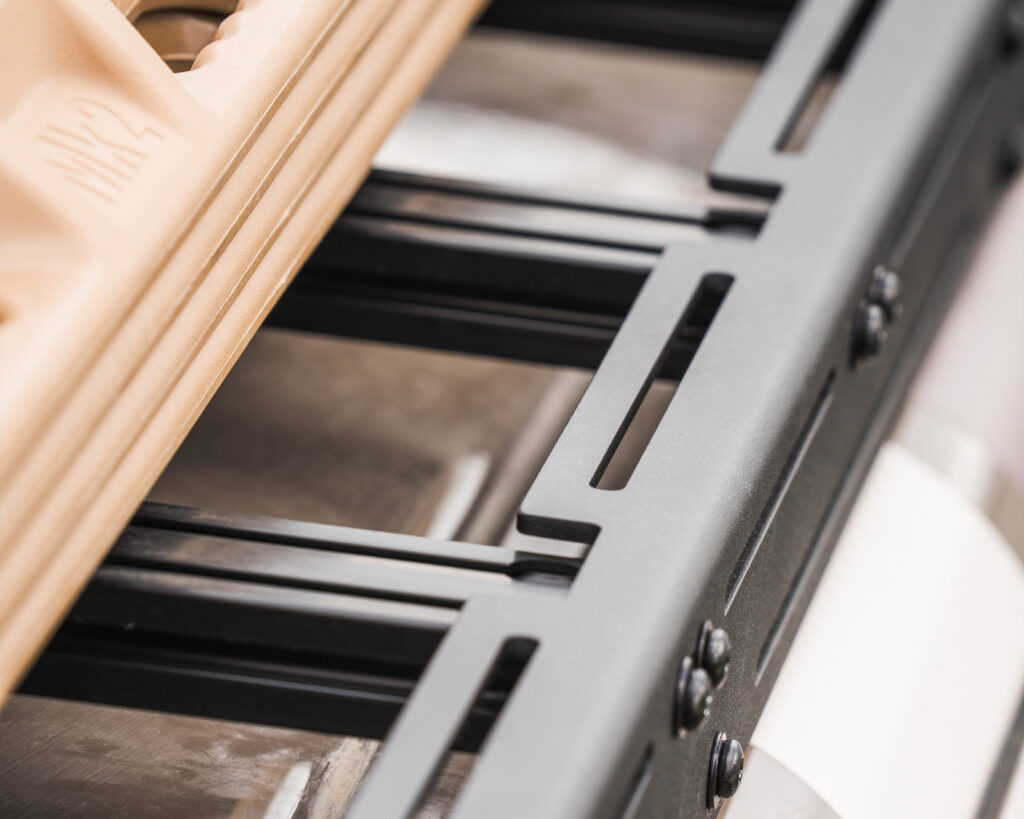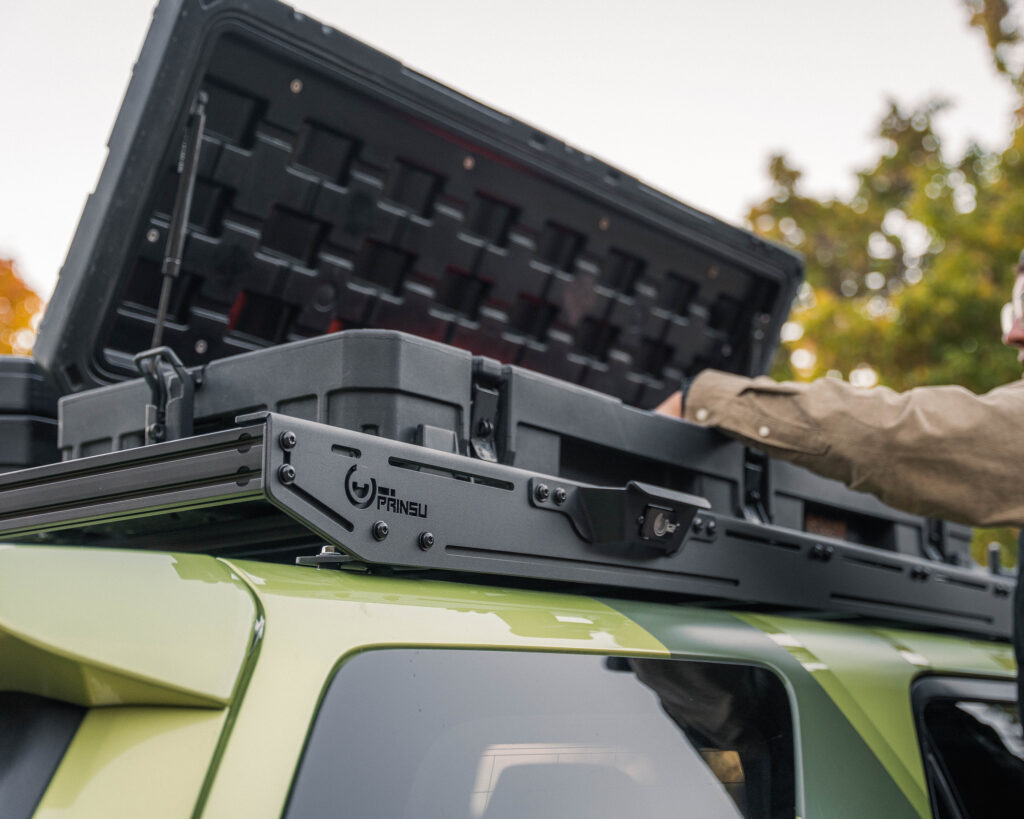 At Prinsu, they are passionate about adventure and designing products you can use to get out and explore. They have taken everything you know and love about the Original Prinsu Roof Rack and elevated it to the next level. The result is the Prinsu Pro Rack, which represents the culmination of a decade of exploration, innovation, and dedication to meeting the needs of outdoor enthusiasts.
One of the standout features of the Prinsu Pro Rack is its redesigned custom crossbars. These crossbars are 44% stronger than previous iterations and feature six integrated drop-in points to mount your gear or accessories effortlessly. Whether strapping down camping gear, kayaks, bikes, or other equipment, users can do so quickly and easily, giving them more time to get out and explore.
In response to customer feedback, Prinsu has enhanced stability and added more mounting accessory options by introducing a bend on the side rail of the Prinsu Pro Rack. Additionally, this rack boasts a brand-new high-strength, corrosion-resistant stainless steel hardware kit, ensuring adventurers stay on the trails and away from the shop.
The foundation of the Prinsu Pro Rack is its premium powder-coated aluminum construction, emphasizing durability and lightweight design. The bolt-on mounting feet maintain a low-profile appearance on the vehicle, combining aesthetics with functionality.
Recognizing that every adventure is unique, the Prinsu Pro Rack offers high customization with additional crossbars, mounting brackets, and other accessories to cater to specific needs.
The Prinsu Pro Rack is more than just a roof rack; it's a game-changer for adventurers. With its premium construction, sleek design, enhanced stability, and customization options, it becomes the ultimate tool for those who refuse to compromise on their gear and their journeys.
Are you ready to take your adventures to the next level? Explore the Prinsu Pro Rack and prepare for the road ahead. Your next unforgettable adventure awaits, and Prinsu is here to take you there.
MSRP: Starting at $845.75
EGR – Gladiator ROLLTRAC Electric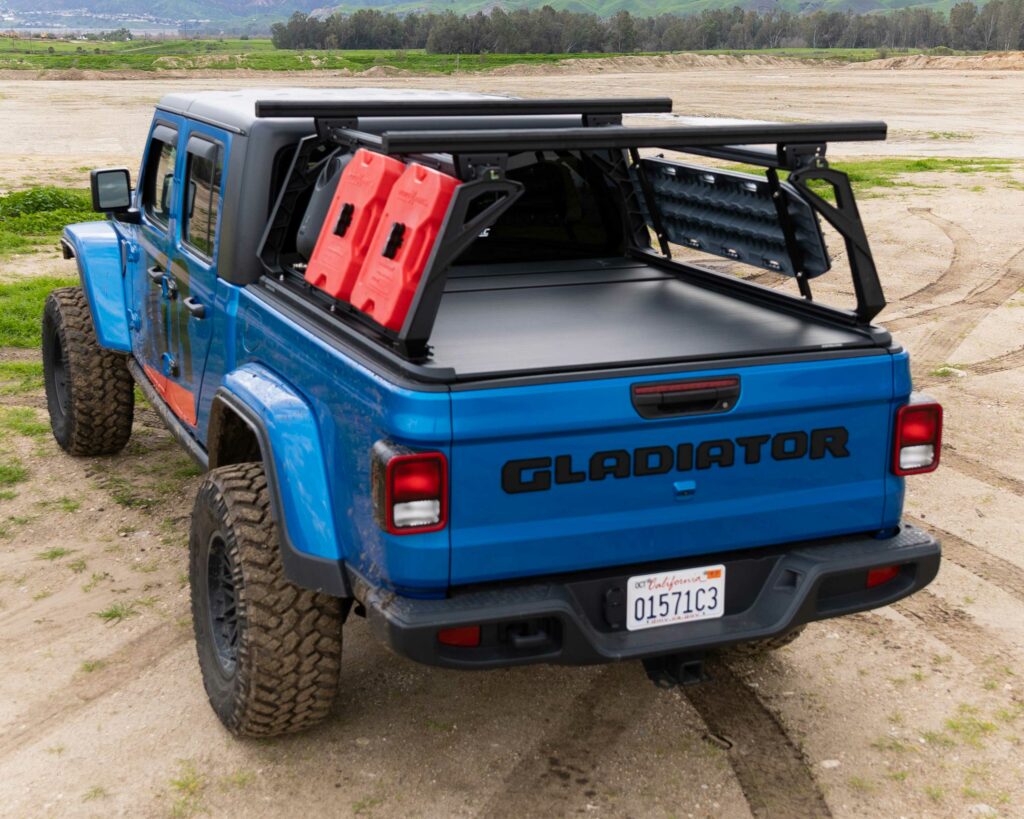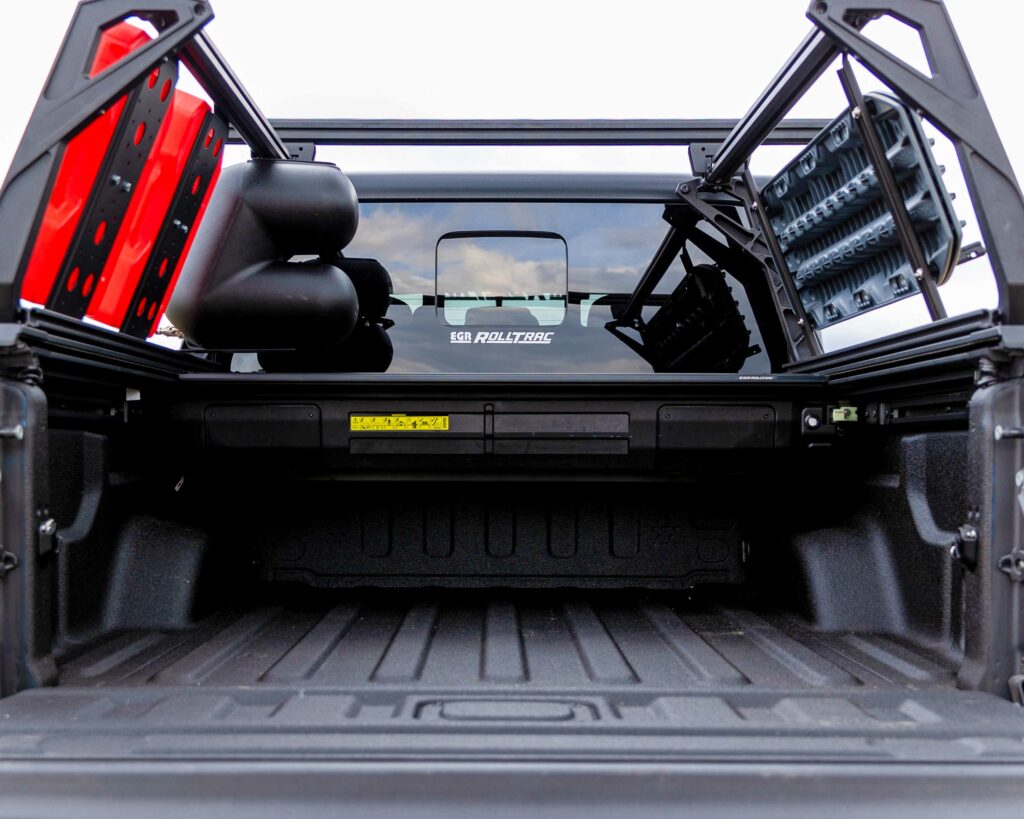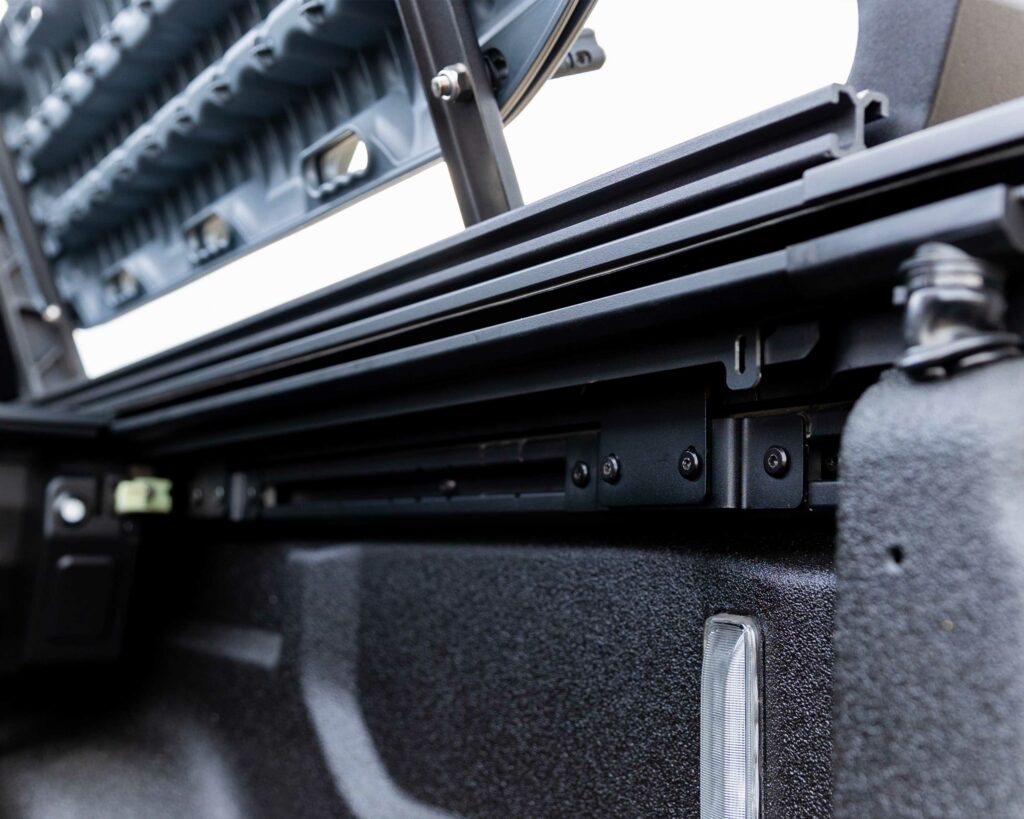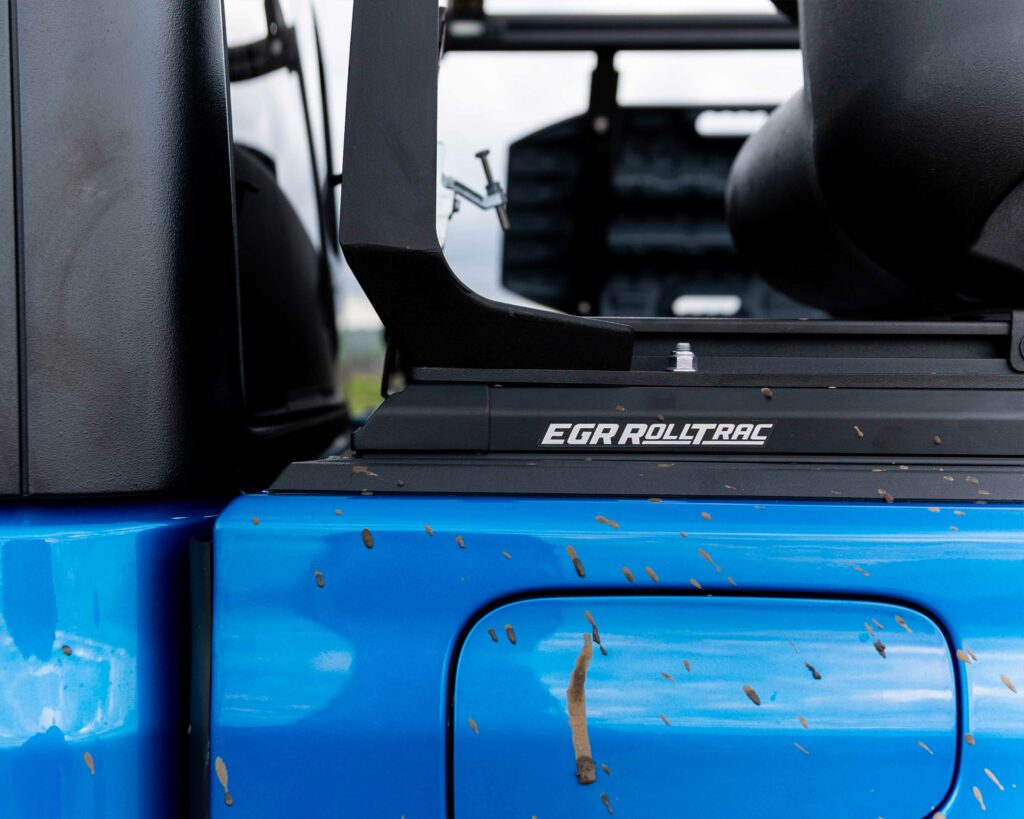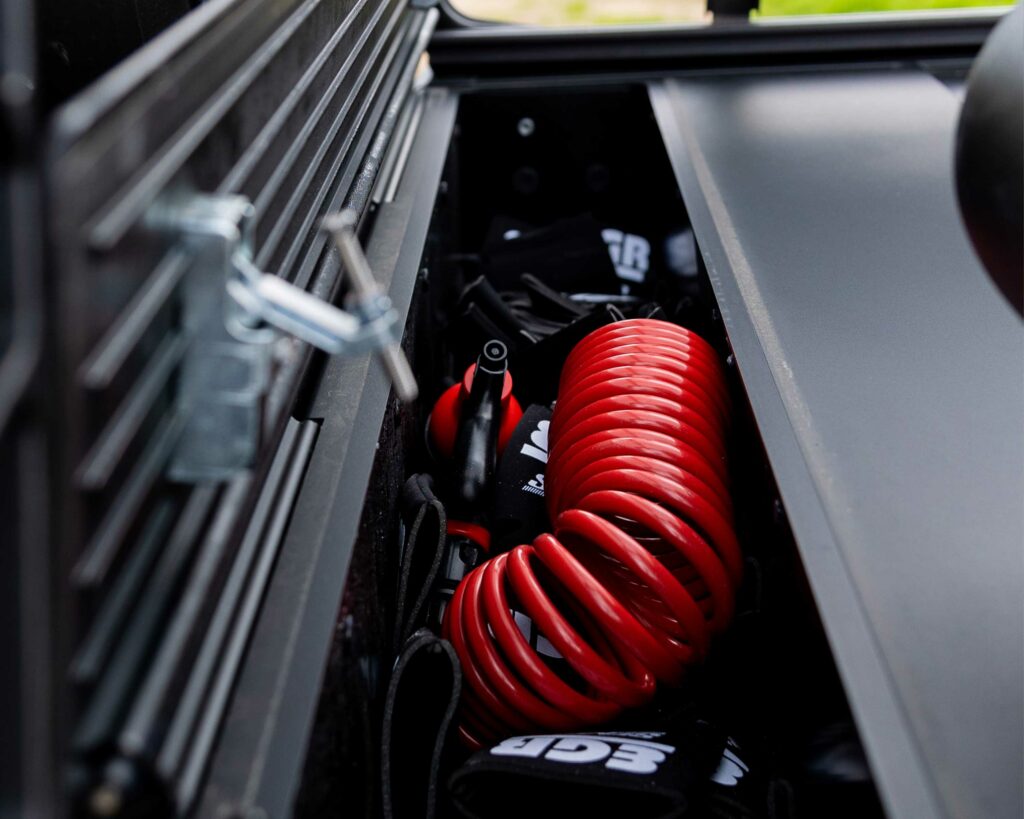 The EGR RollTrac Bed Cover is the ULTIMATE retractable cover on the market for your Jeep Gladiator. Available in manual or electric for Ford F150, Ram 1500, Chevy 1500, and GMC 1500. This electric cover has superior water management that will keep your valuables dry and an anti-pinch feature to protect your cargo and loved ones. EGR offers one of the smallest canisters available for maximum bed storage, and built into the rails is an accessory T-slot to manage more cargo. The EGR RollTrac install includes heavy-duty brackets to support all the major rack brands and keep them attached to your truck.
EGR is a worldwide manufacturer of exterior accessories for trucks and SUVs. They build OE quality products that you know well but never knew who built them. EGR also sells its high-quality products directly to consumers and through accessory stores around the US and Canada.
EGR USA is proud to be a US manufacturer and believes in building the best products possible for our OEM and aftermarket customers. EGR holds our employees to the highest standards when manufacturing and believes in a Customer-first approach when it comes to customer service.
MSRP: Starting at $2,945
ICECO – APL55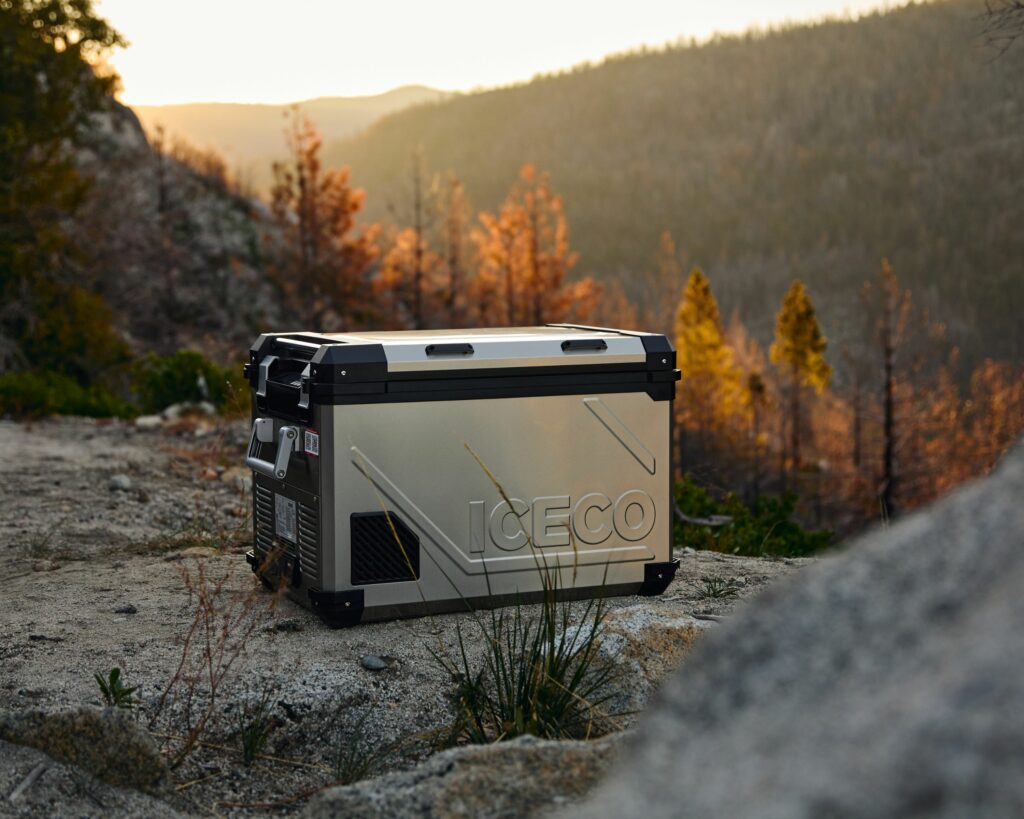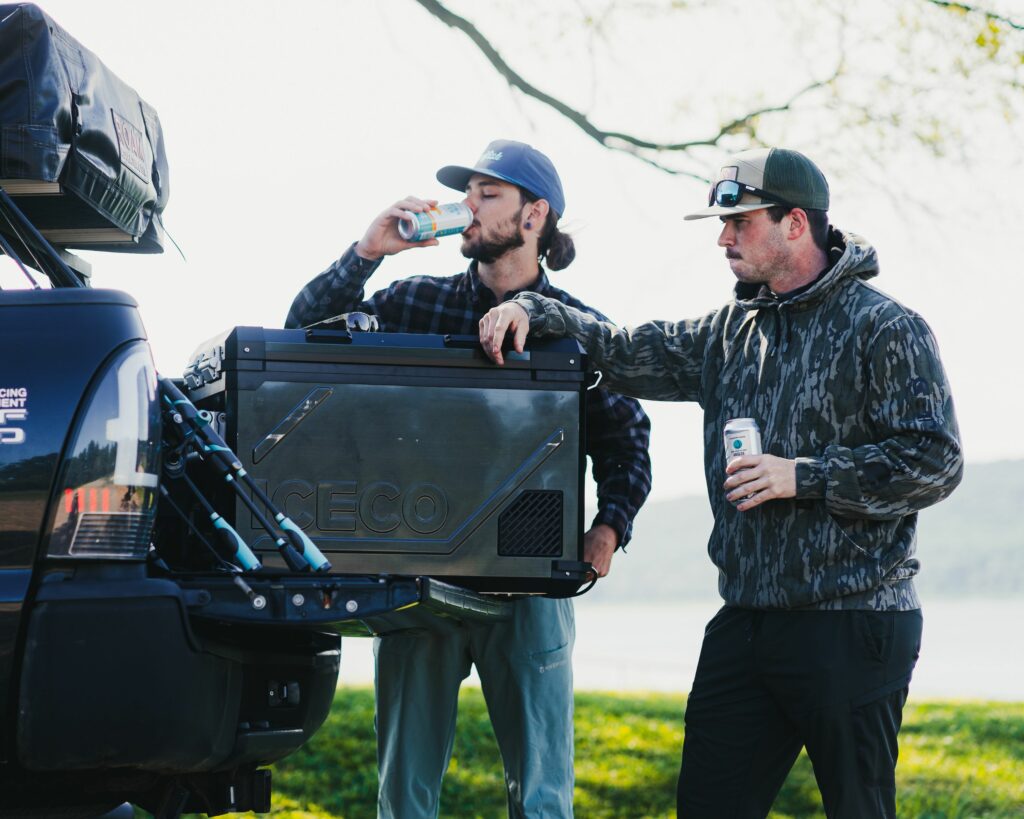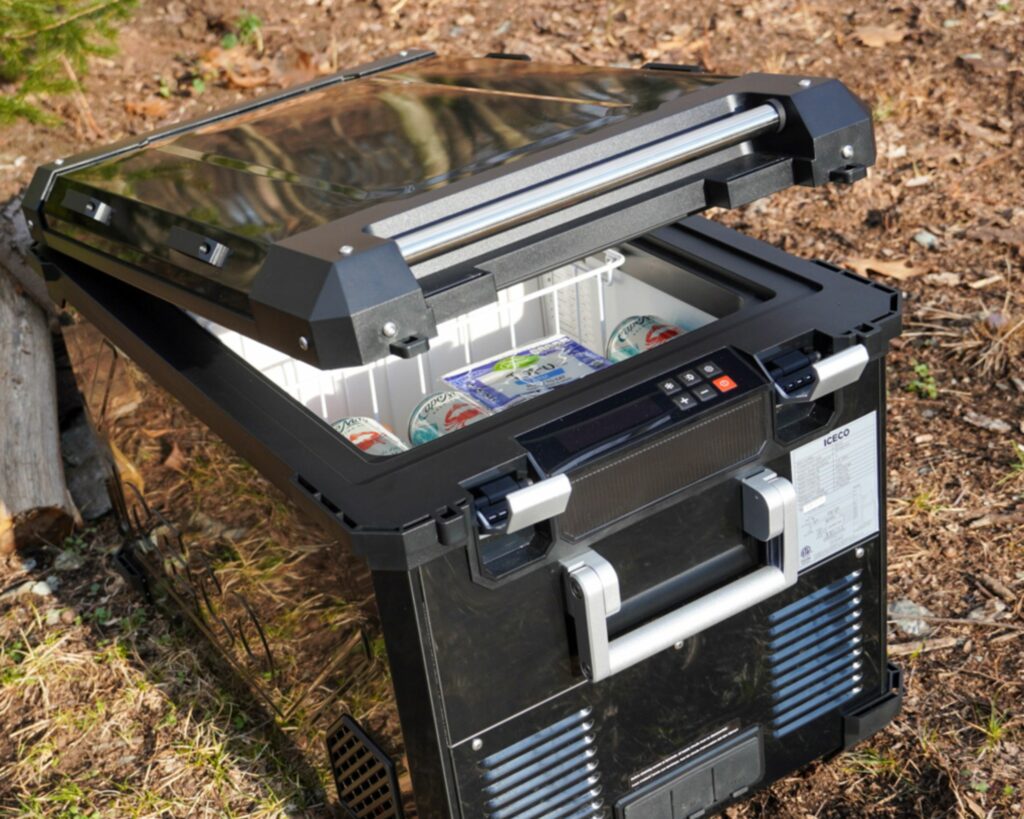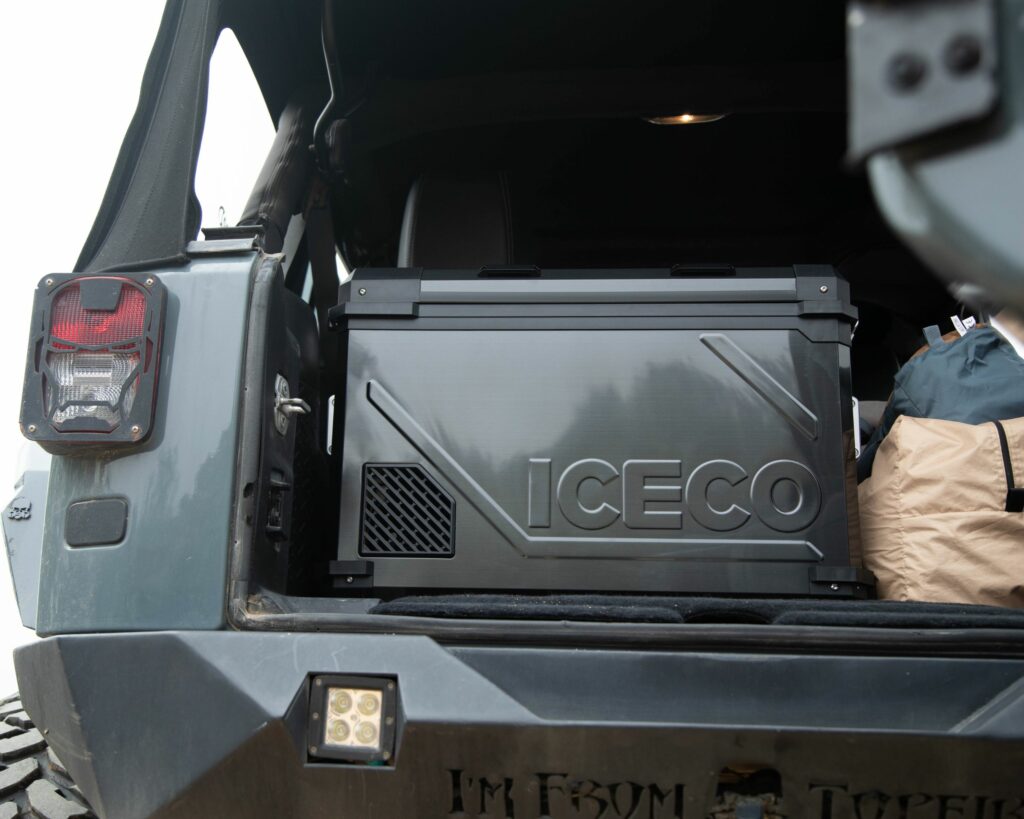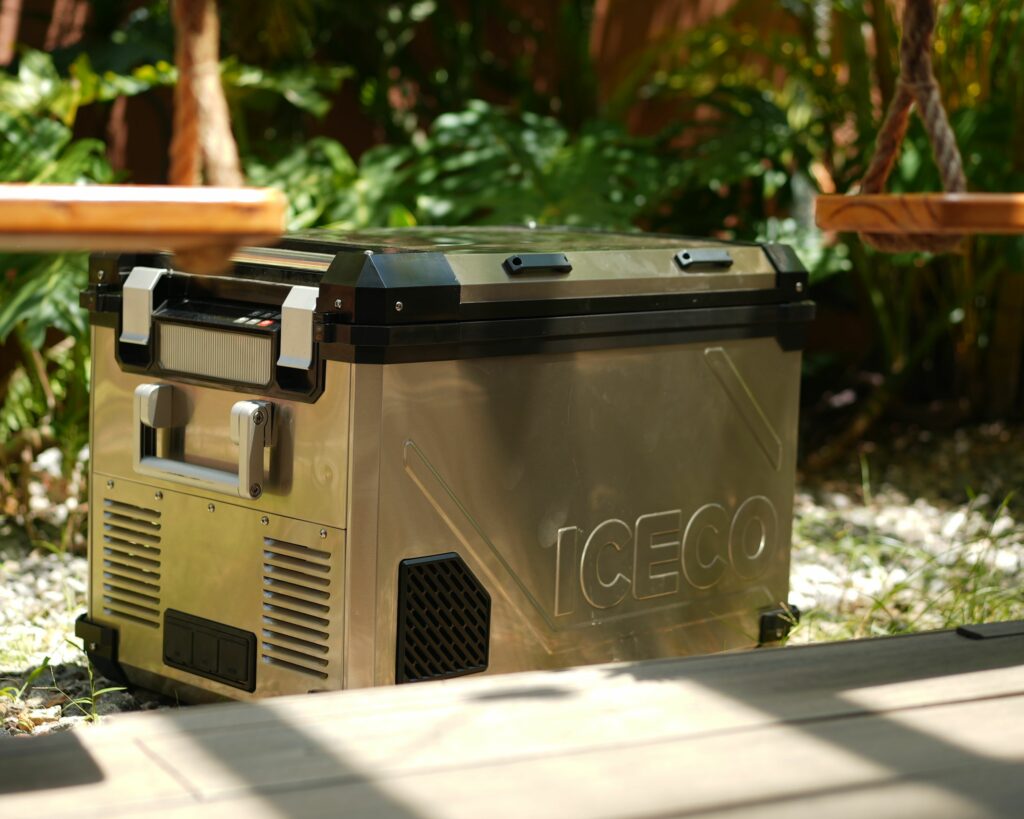 The APL55 from ICECO boasts a 55L capacity with a versatile pull-out partition for single- or dual-zone flexibility. This allows you to dial in which section is dedicated to fridge or freezer mode and use the fridge as one large compartment. With 55 liters of storage, you'll be ready to keep your food and drinks cold for extended trips into the backcountry.
Its advanced Secop compressor delivers consistent cooling from -4°F to 68°F, ensuring your provisions stay perfectly chilled. Experience seamless closing with its damping latch, and if the lid doesn't close, the APL55 will chime to alert you. The temperature can be monitored, and the settings can be changed via convenient mobile app connectivity. The brushed aluminum finish provides is tough and reinforced with bumpers at the corners. The APL55 is more than a fridge; it's a dependable partner for all your adventures. 
MSRP: $859
Off Grid Trailers – Expedition 3.0 All Metal Off Road Camper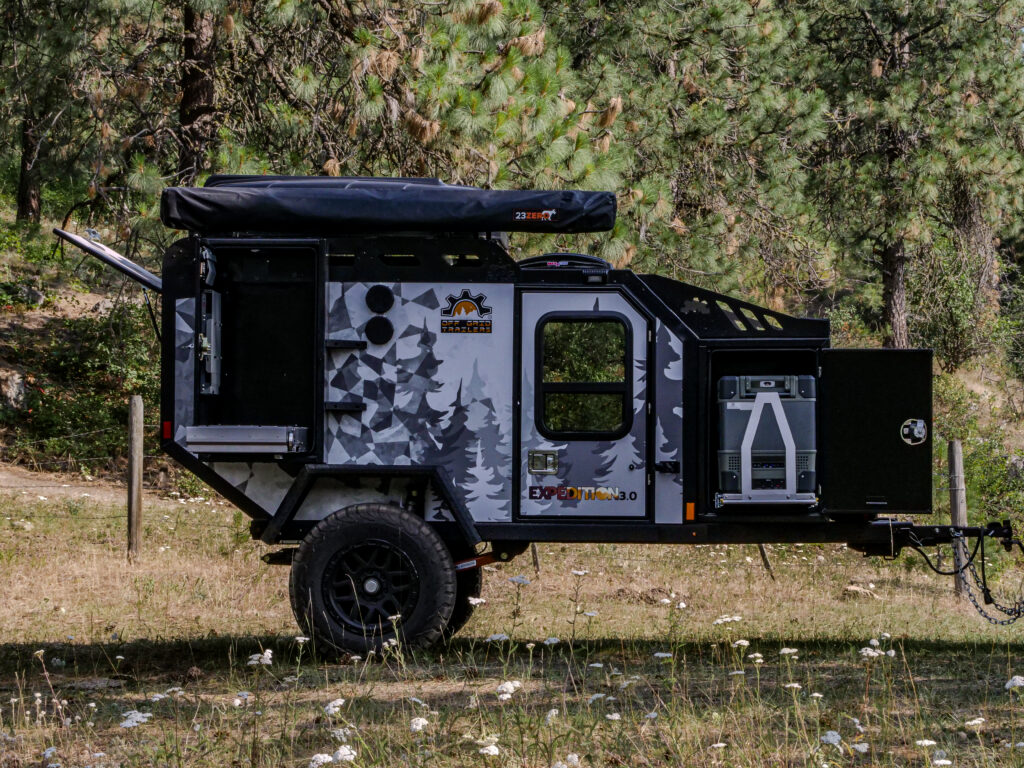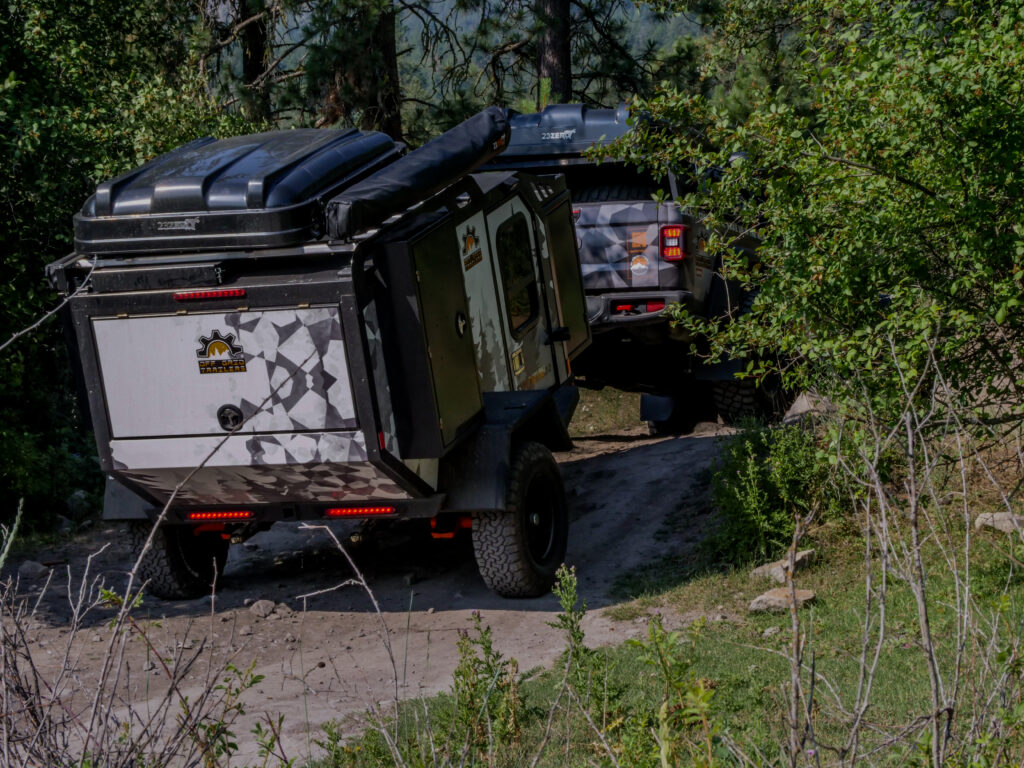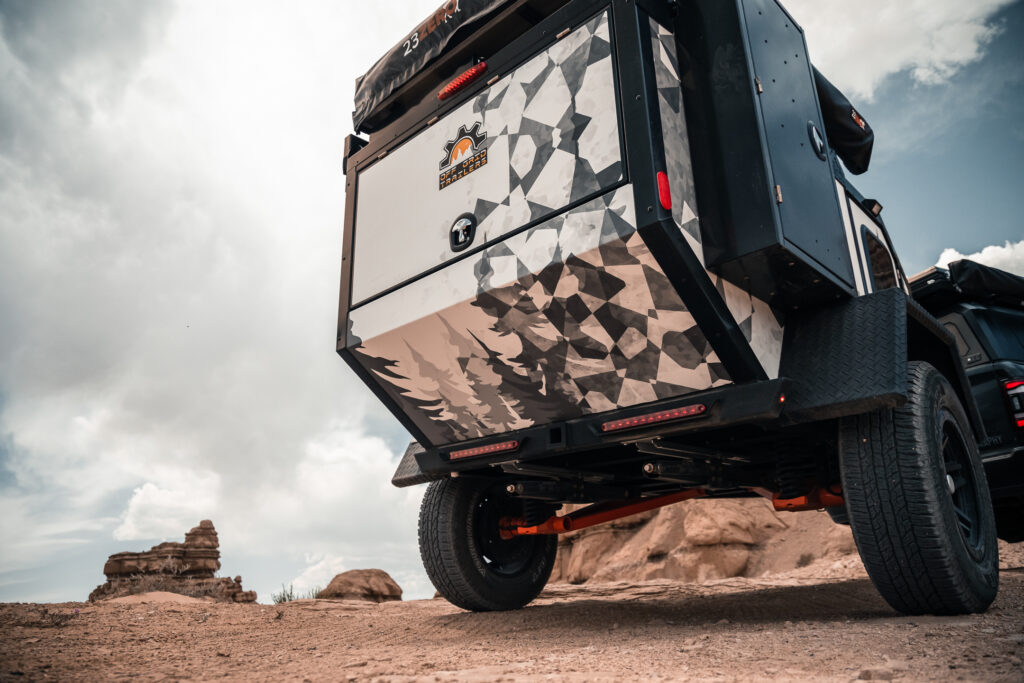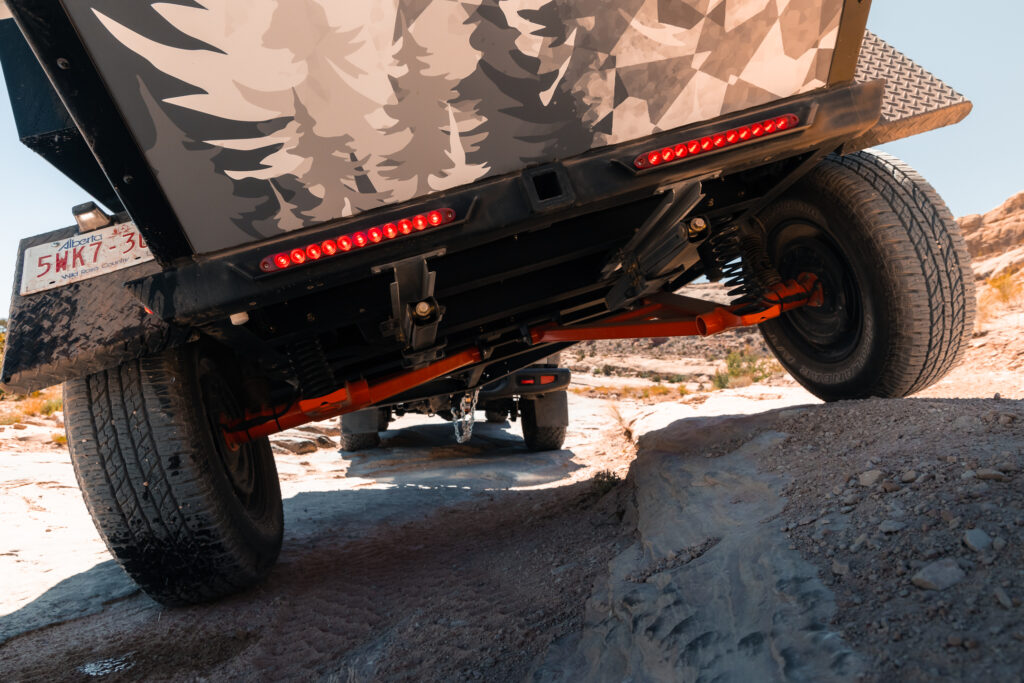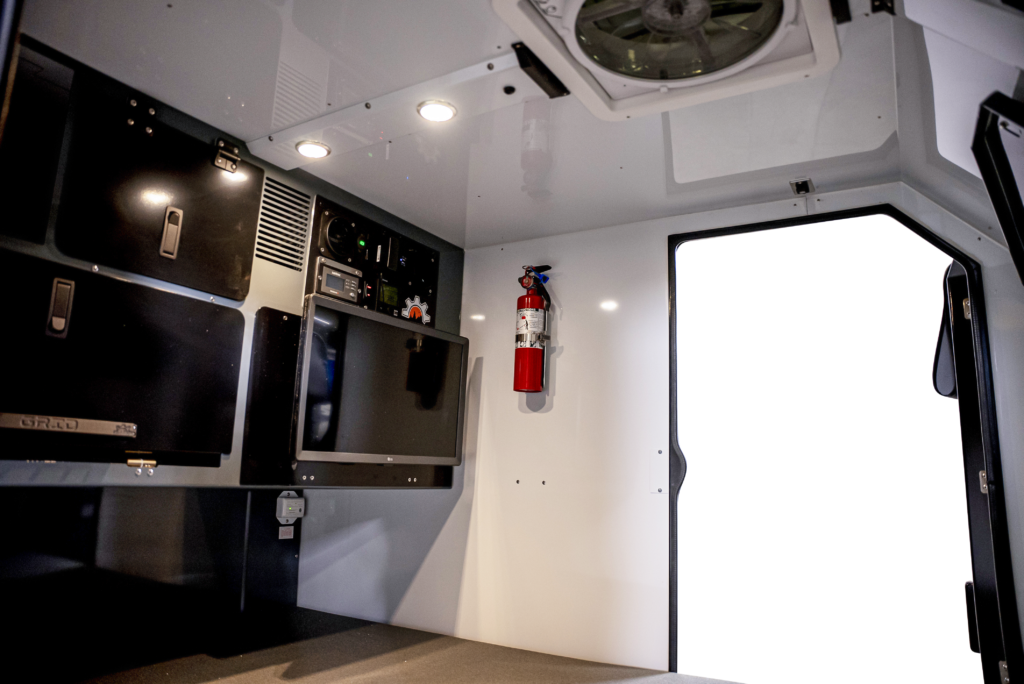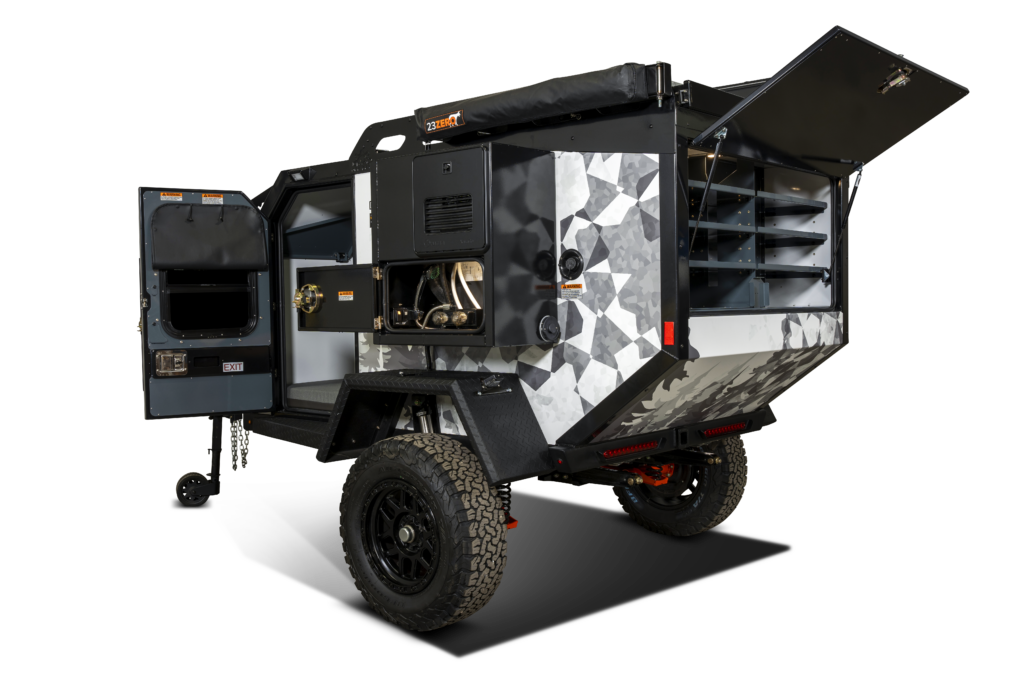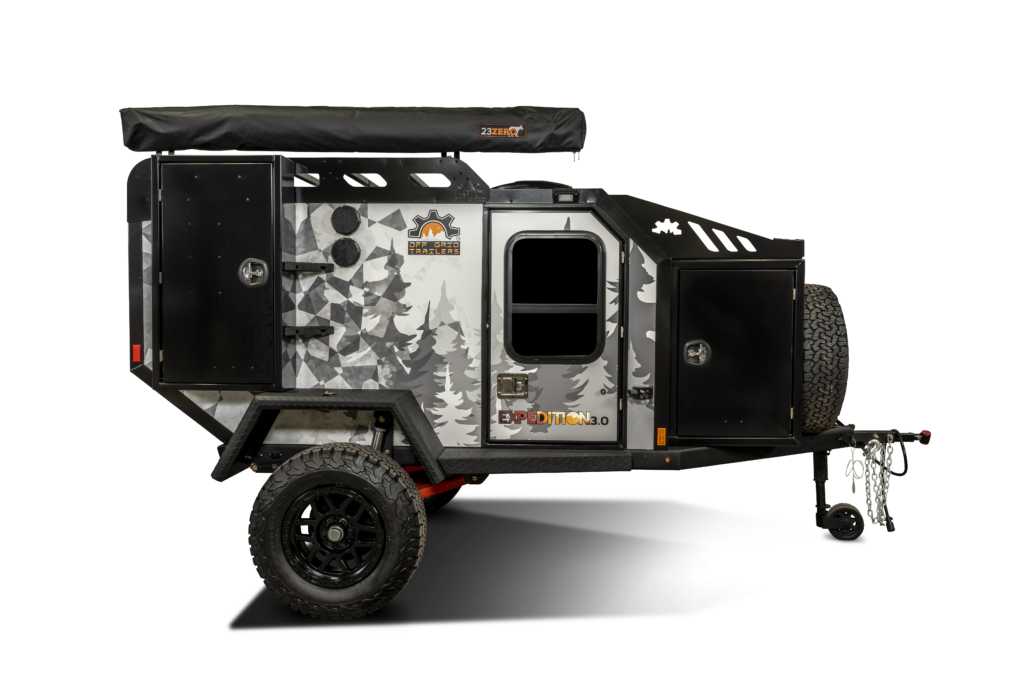 The Expedition 3.0 is an off-road trailer designed with meticulous precision, offering a perfect blend of rugged durability and luxurious comfort. Crafted with exceptional attention to detail, this trailer boasts an all-metal construction, built on a robust 4-inch c-channel frame, and features an exterior adorned with aluminum sheeting with an R10 insulated foam core. This combination ensures not only its durability but also exceptional insulation. Its distinctive square drop shape not only catches the eye but is optimized for off-road capability with an impressive 50-degree departure angle.
Measuring 166 inches in length from bumper to hitch and 82 inches in width from fender to fender, the Expedition 3.0 provides ample space without compromising maneuverability. Despite its generous size, it maintains a dry weight of 1900 lbs, striking a perfect balance between lightweight agility and rugged sturdiness. With a substantial 21 inches of ground clearance and that remarkable 50-degree departure angle, it's more than capable of conquering even the most challenging terrains.
The standard configuration includes the reliable Timbren 3500 HD axle-less independent suspension, guaranteeing stability and maneuverability on all types of terrains. However, for those who crave even more off-road prowess, there's the option of upgrading to the OGT Evolution Series suspension featuring 2.25-inch Dirt Logic shocks and coil springs, delivering superior handling and comfort during your off-road adventures.
Stepping inside the Expedition 3.0, you're greeted with a world of comfort and convenience. The interior features a spacious, full queen-sized bed and four cabinets, all meticulously crafted from lightweight and durable aluminum. The cabinets include an electrical system display, an optional furnace display, and a thermostat for customizable climate control. For entertainment, an optional LED Smart TV is available. The cabin is R10 insulated, providing a cozy and comfortable environment regardless of the weather.
When it comes to storage space, the Expedition 3.0 doesn't disappoint. The rear storage cabinet features adjustable shelves, allowing you to customize the space to your needs. Additionally, the integrated roof rack with cross bars is rated to carry an impressive 1000 lbs, enabling you to bring along all your essential outdoor equipment.
For outdoor cooking enthusiasts, the Expedition 3.0 is equipped with an innovative exterior-mounted drop-down side galley kitchen featuring a high-output dual burner stove and a bespoke stainless steel sink basin with a folding faucet. With a generous 31-gallon water capacity, a standard hot water on-demand system, and an outdoor shower, you have all the amenities needed to stay refreshed during your outdoor escapades. Furthermore, the standard 55L fridge or optional 69L fridge/freezer in the front box ensures your food and beverages stay cool and fresh throughout your journey.
The Expedition 3.0 is the epitome of versatility and durability, striking the perfect balance between a comfortable interior and a rugged exterior.
MSRP: $34,750
TEREN Designs – Campfire Puffy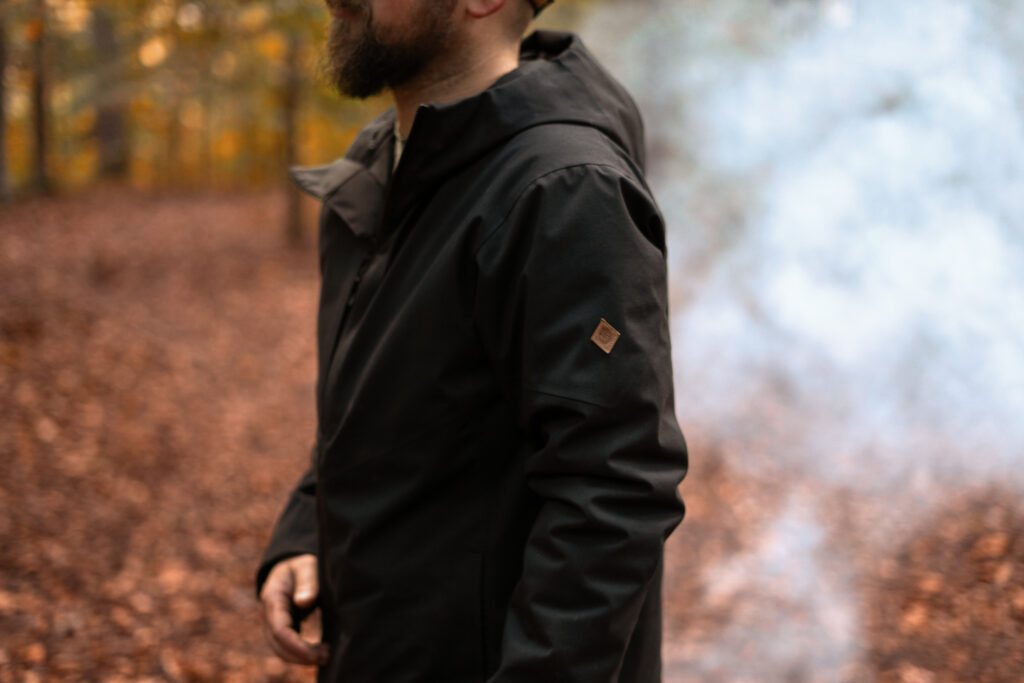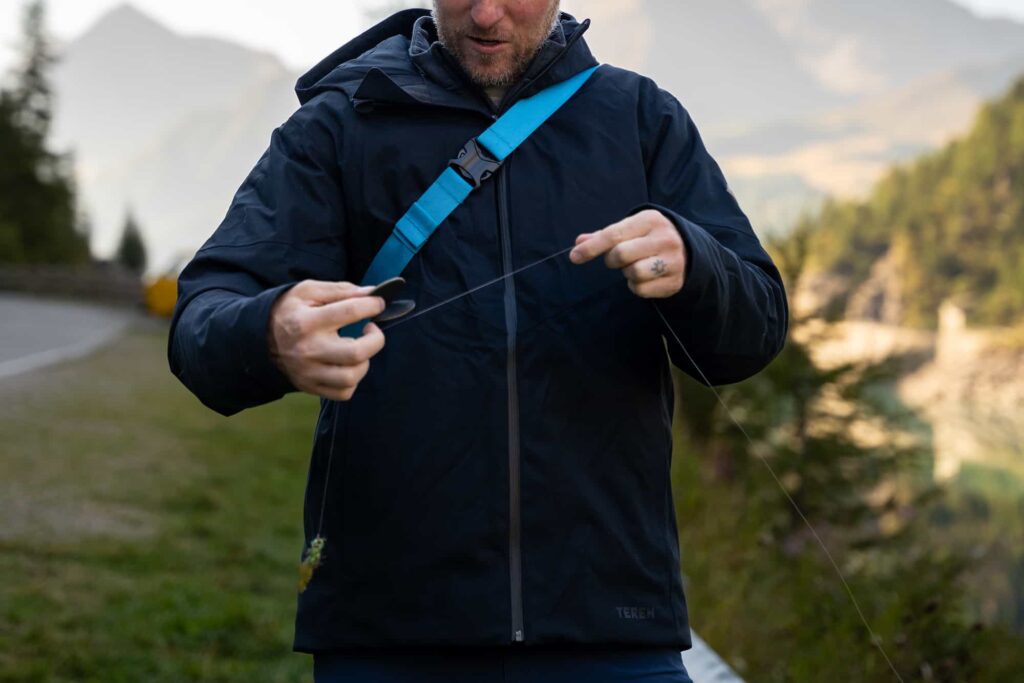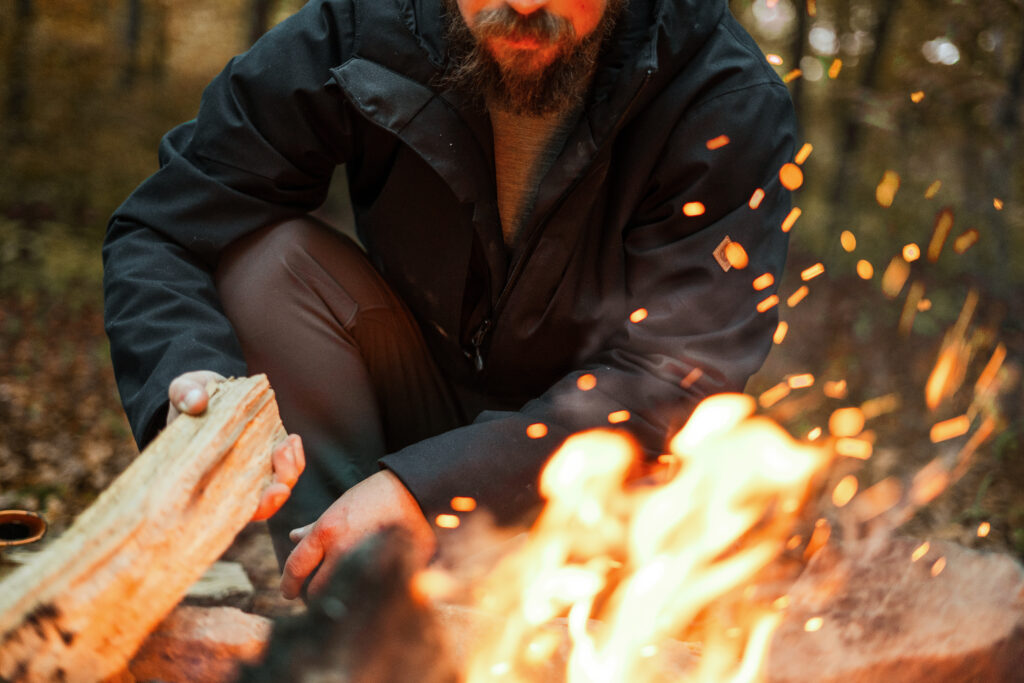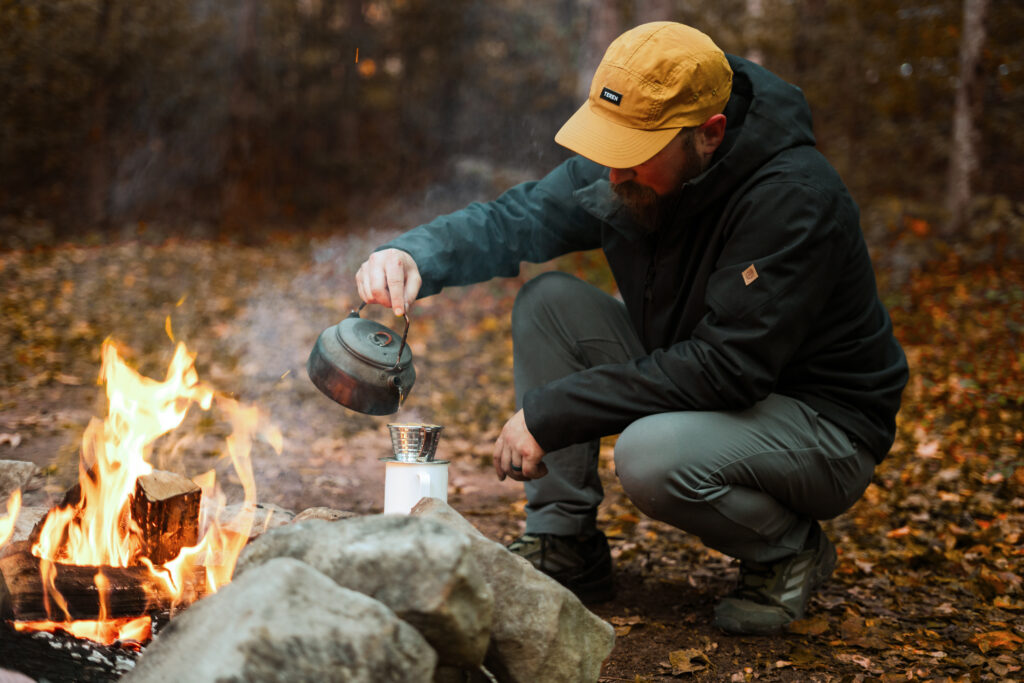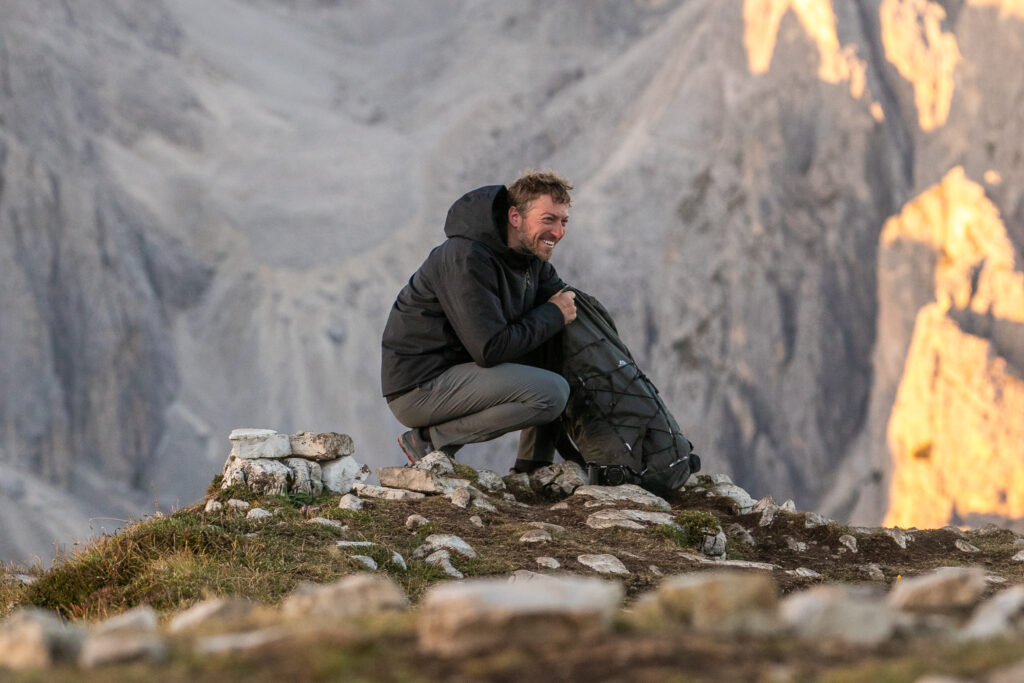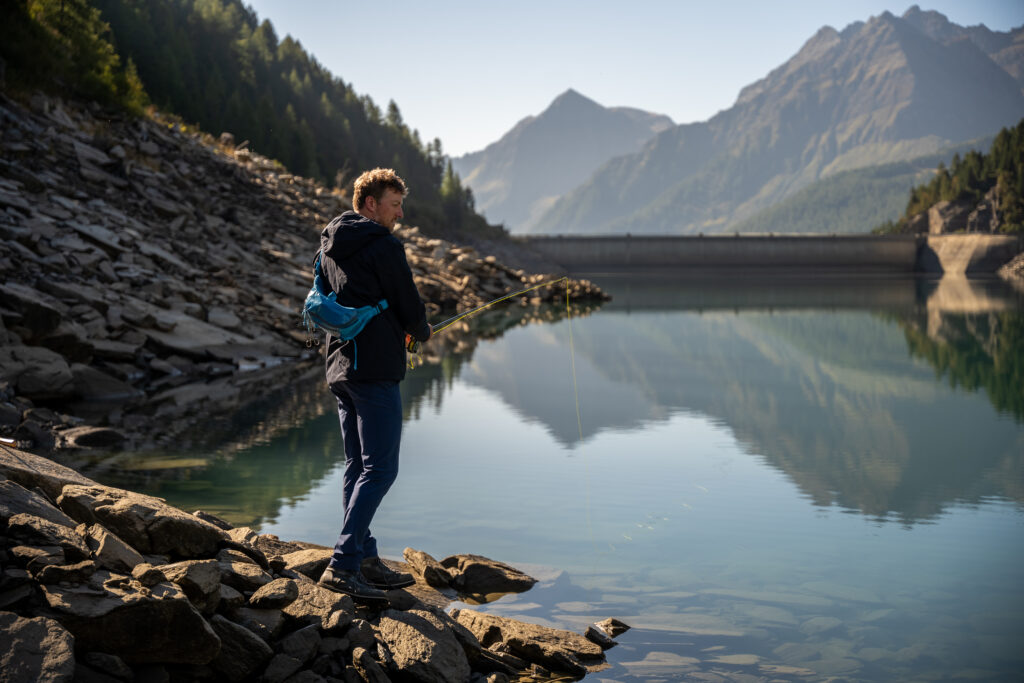 The Campfire Puffy is the most indestructible puffy jacket available, providing protection from wind, rain, rock, and, yes, even the campfire. TEREN founders Chris Loizeaux & Nick Rader were tired of all of their nice puffy jackets getting ruined from those tiny little sparks around a campfire or a quick snag from a branch or briar out in the wild, so they decided to do something about it.
That's why they developed a new exterior fabric from a Lenzing FR & Aramid blend that protects against those pesky sparks and gives the middle finger to briars & thorns. Then they added a two-layer waterproof membrane so they'd be prepared for whatever Mother Nature threw their way. Whether around the fire, caught in the rain, slapped in the face by a gust of wind, or bushwacking, this jacket stands up to all the harshest conditions on any adventure. The Campfire Puffy defies the elements – it is fire-resistant, waterproof, windproof & tear-proof.
Equipped with 100gsm – 100% Recycled PrimaLoft® Gold Insulation, it has a stellar warmth-to-weight ratio for the coldest conditions. They chose to go with a synthetic insulation because of its hydrophobic properties which means it maintains its warmth even when it's wet. Speaking of getting wet, the exterior is equipped with a two-layer waterproof membrane with a 10,000mm water column & 10,000 MVTR breathability. And if that's not enough, they added a durable water repellent coating and a YKK waterproof main zipper, making it incredibly waterproof from every angle.
Beyond that extreme durability and amazing protection against the elements, its large panel construction & subtle branding will maintain a classic look for years of use. One of TEREN's design principles is that if they designed the best product, then people will talk about it, and they shouldn't need a logo plastered all over it. This helps them make the best of the best but also makes their gear great for both the outdoors and everyday life in the city.
Chris & Nick also pride themselves on listening to their customers, so in this new version of the Campfire Puffy, they made some requested updates. One of those requests was to make it more comfortable, so they added a ton more stretch & perfected the overall fit of this jacket so beyond its durability, it is also one of the most comfortable puffy jackets out there.
Lastly, with six hidden pockets, it has endless storage without adding bulk. Leaving the everyday pockets (lined with soft micro-fleece) to keep your hands nice & warm. Overall, the Campfire Puffy is a first-of-its-kind puffy jacket for the industry and the best combination of performance & style.
MSRP: $399.95
Trail Trailer – The MOD Passenger Vehicle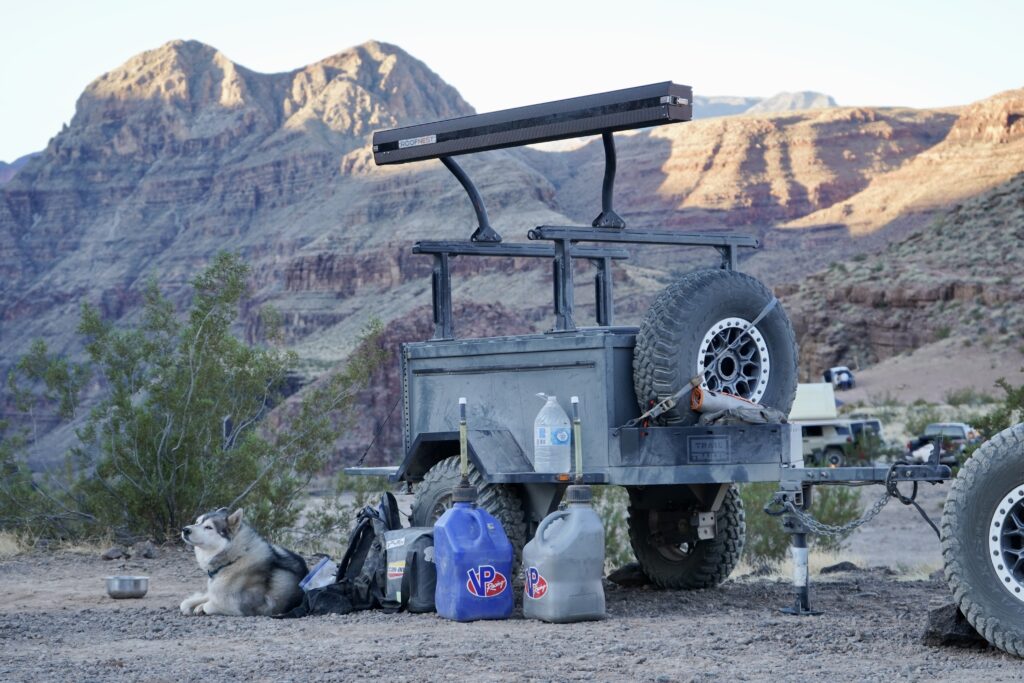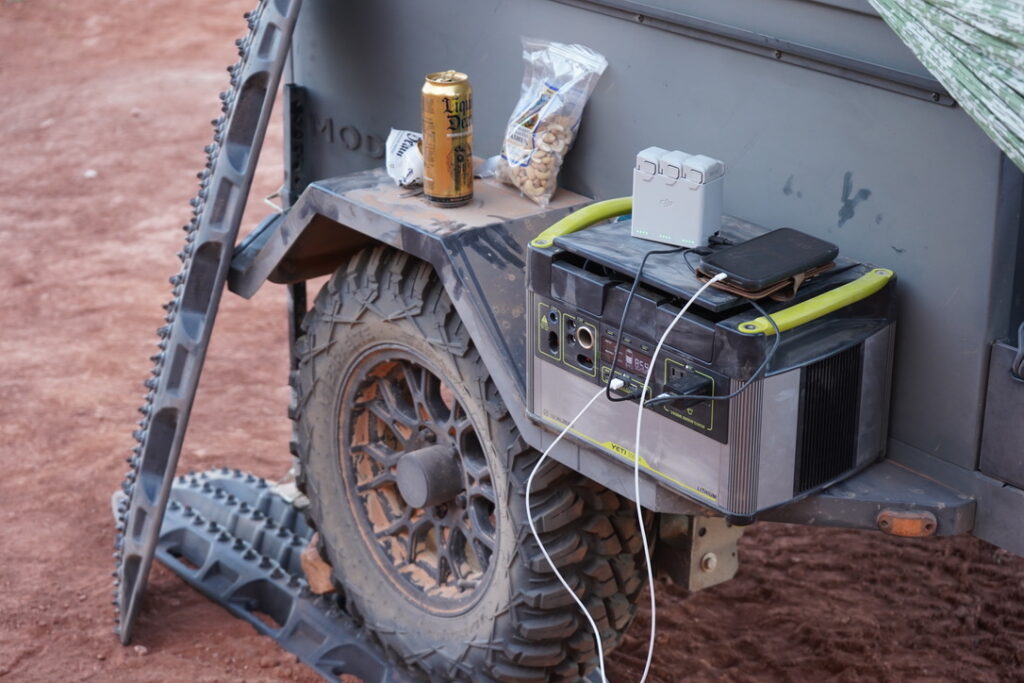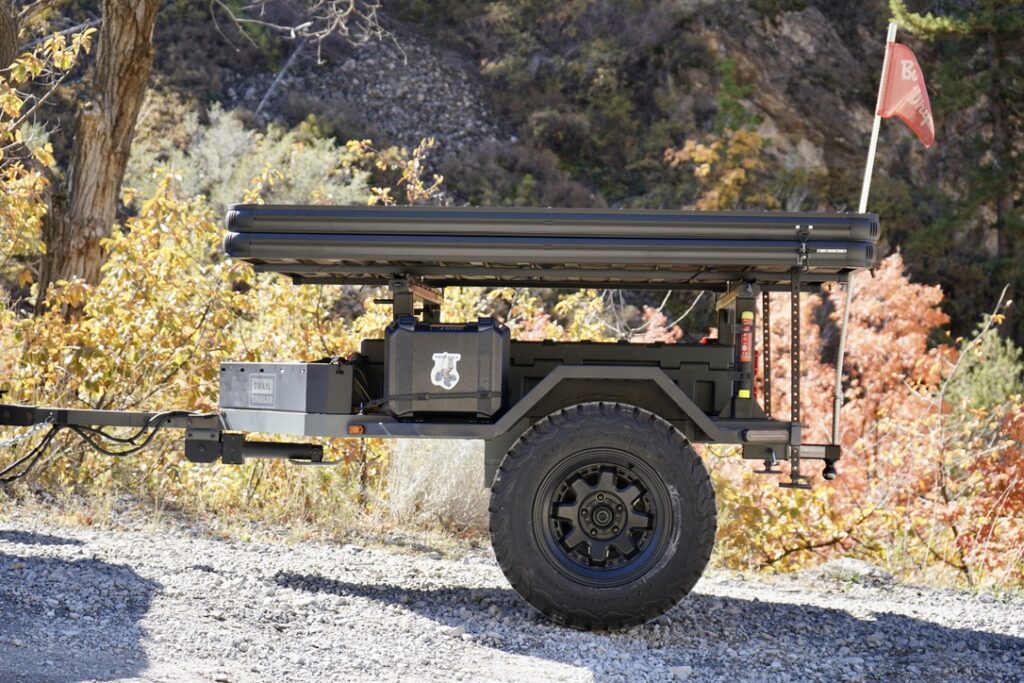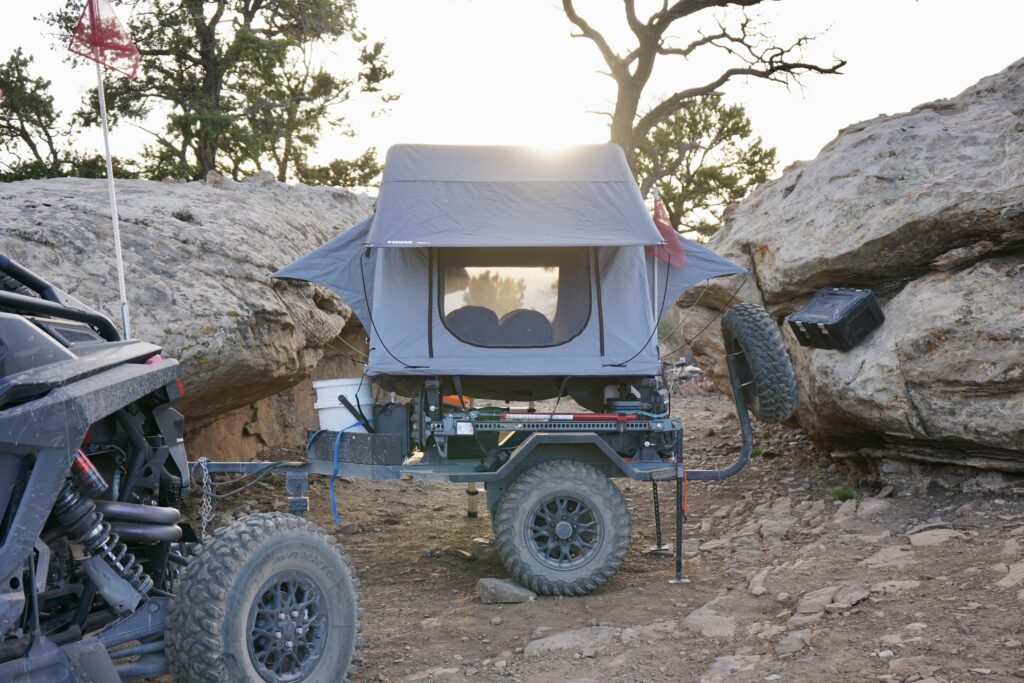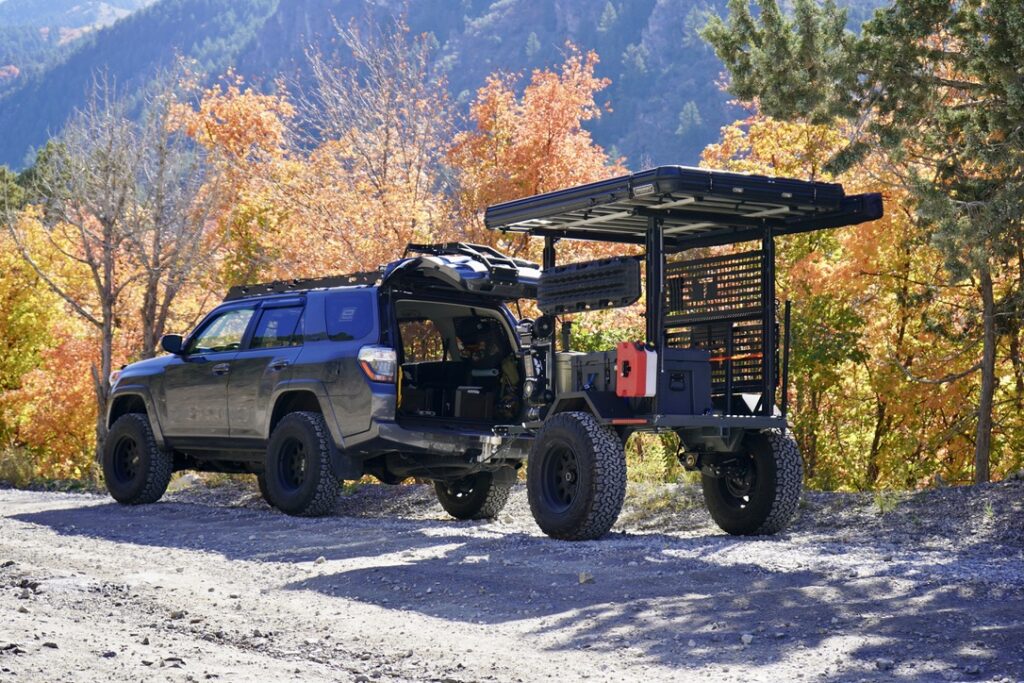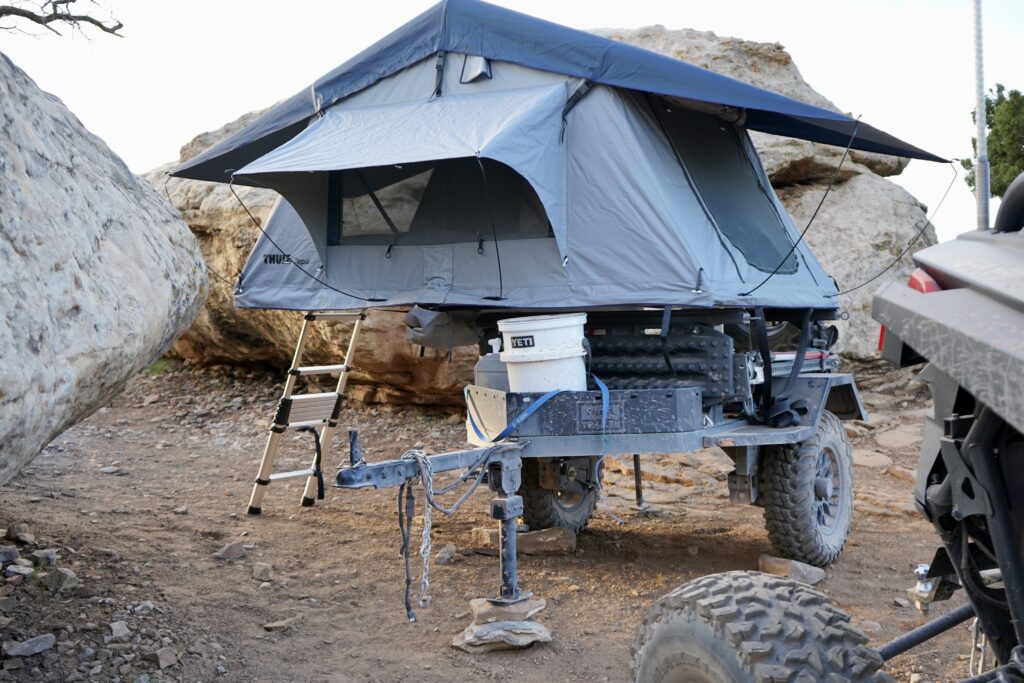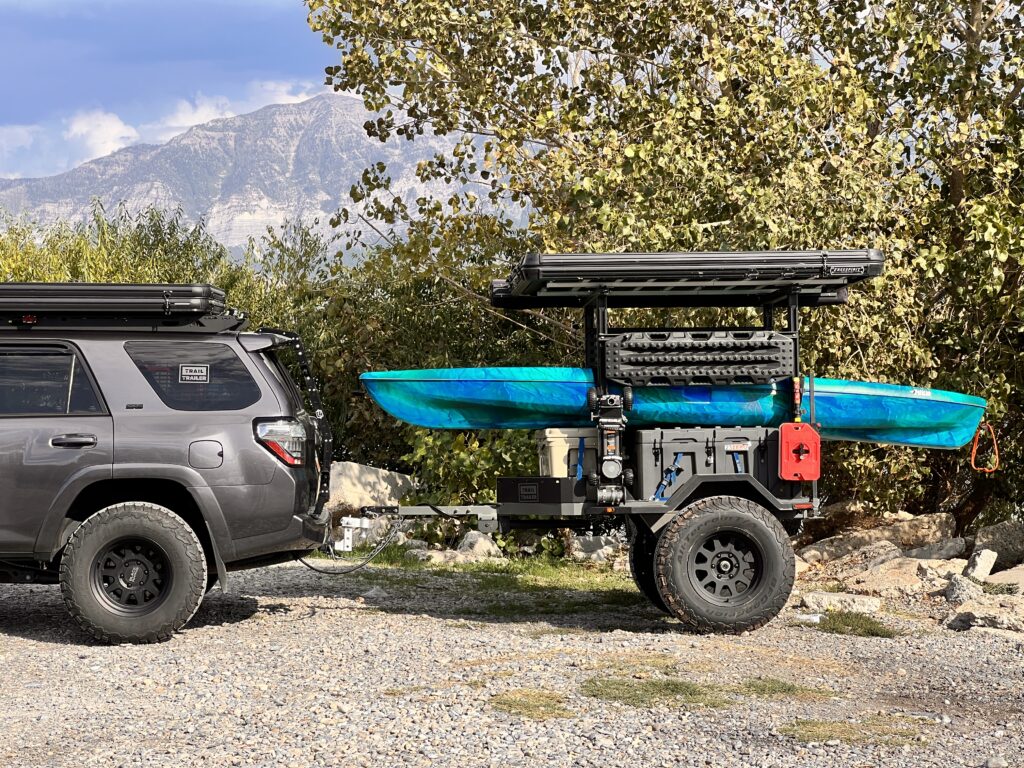 A modular off-road trailer is not just a mere piece of equipment; it's a game-changer for overland outdoor enthusiasts. One of the most significant advantages of the Trail Trailer is its adaptability. Being modular means that the trailer can be tailored to fit the specific needs of each adventure. Whether it's additional storage for a long-haul journey, specialized compartments for unique equipment, or a compact kitchenette for gourmet meals in the wild, this modular design allows for custom configurations to suit individual requirements.
Versatility is at the heart of the Trail Trailer. For those who need one trailer for many uses, the MOD is it. The ability to adjust and modify this trailer is where its strengths reside. Some folks may need to maximize water storage for desert treks where access is scarce, while others may need to have more dry storage for food, clothing, and equipment.
The modular design can also lead to weight distribution advantages. By allowing users to place heavy items where they'll best balance the trailer, it ensures stability even in the most challenging terrains. This balance is essential not just for the safety of the items inside but also for the vehicle towing the trailer.
Lastly, for those who value aesthetics along with functionality, the modular nature allows for personalization. As innovations emerge and newer, more efficient modules become available, users can readily upgrade their setups without overhauling their entire trailer.
The Trail Trailer combines adaptability, durability, and economic sense, offering a tailored experience that can evolve with the ever-changing needs and desires of adventure enthusiasts.
MSRP: $6,600
upTOP Overland – Zulu Tacoma Roof Rack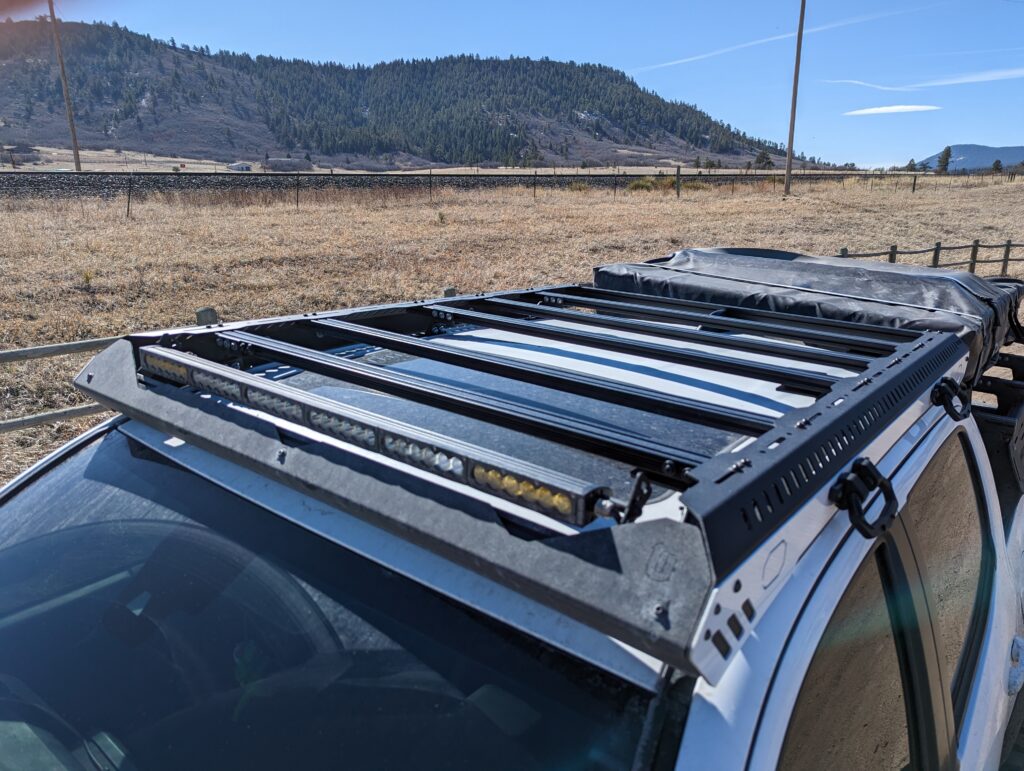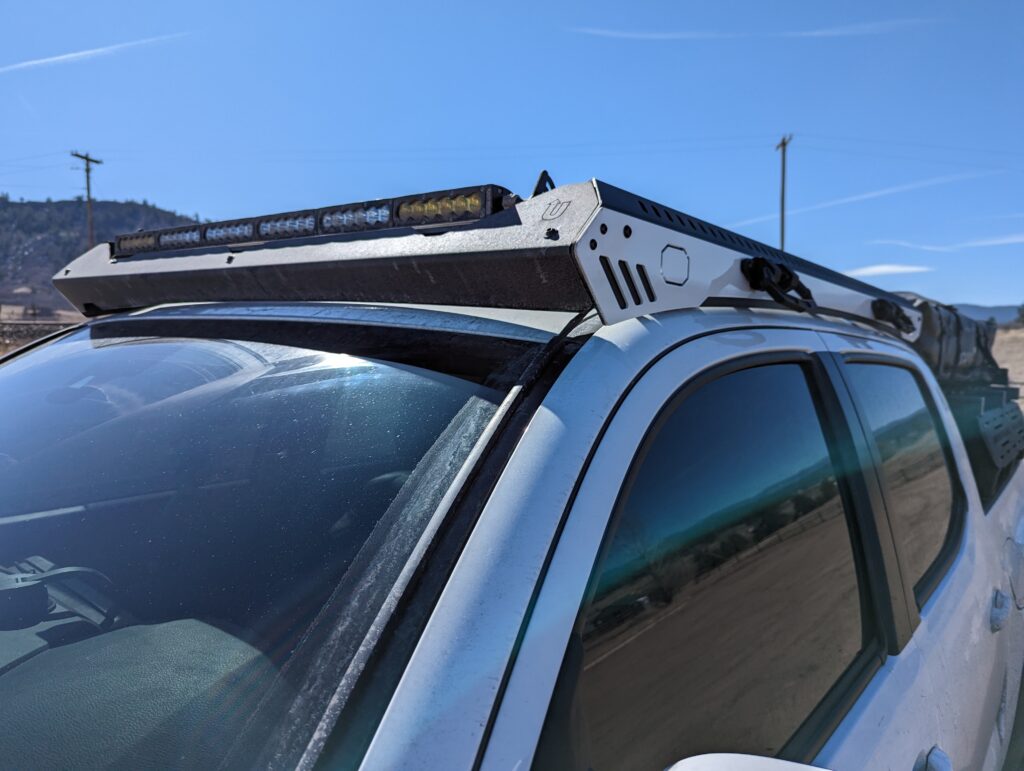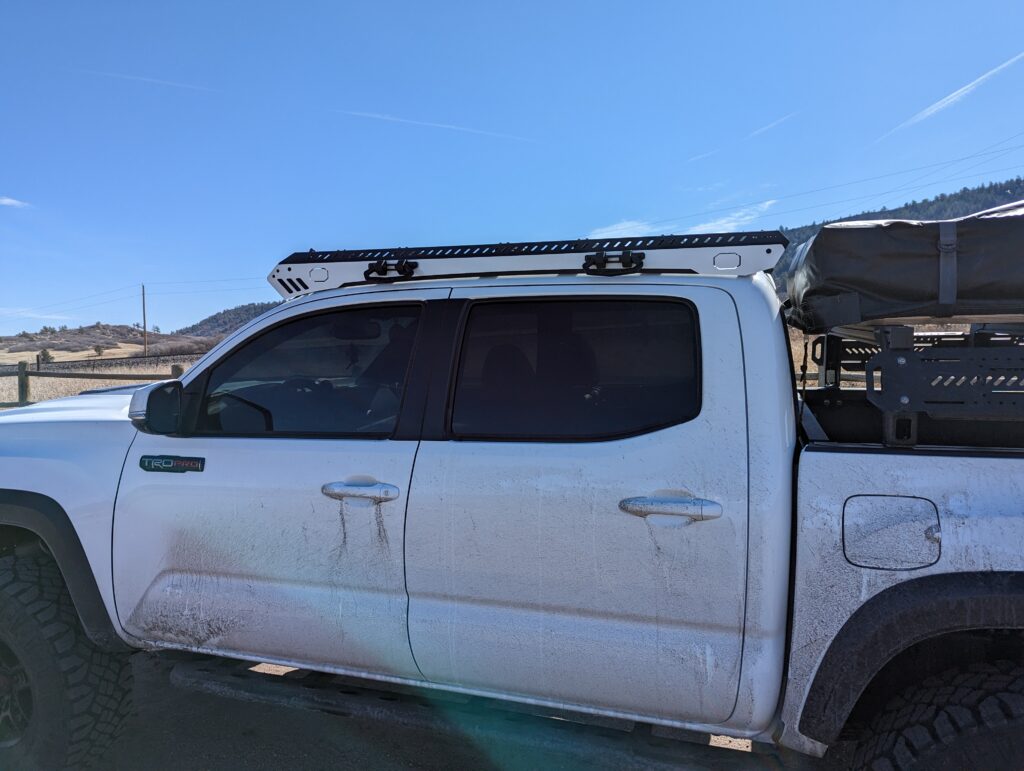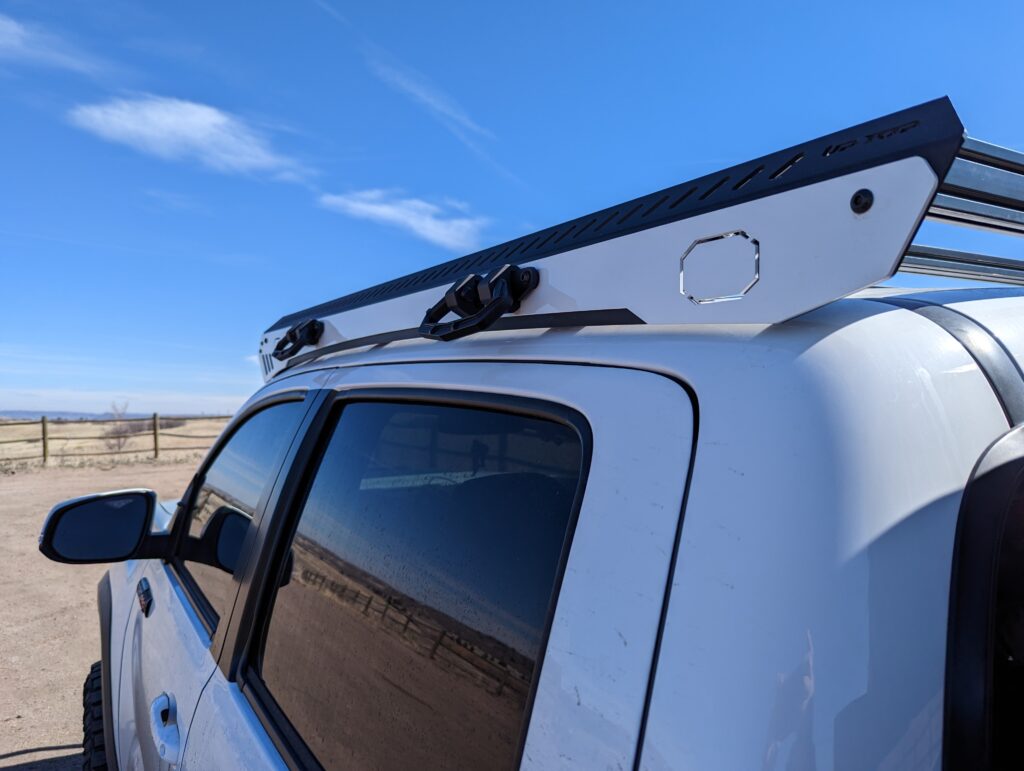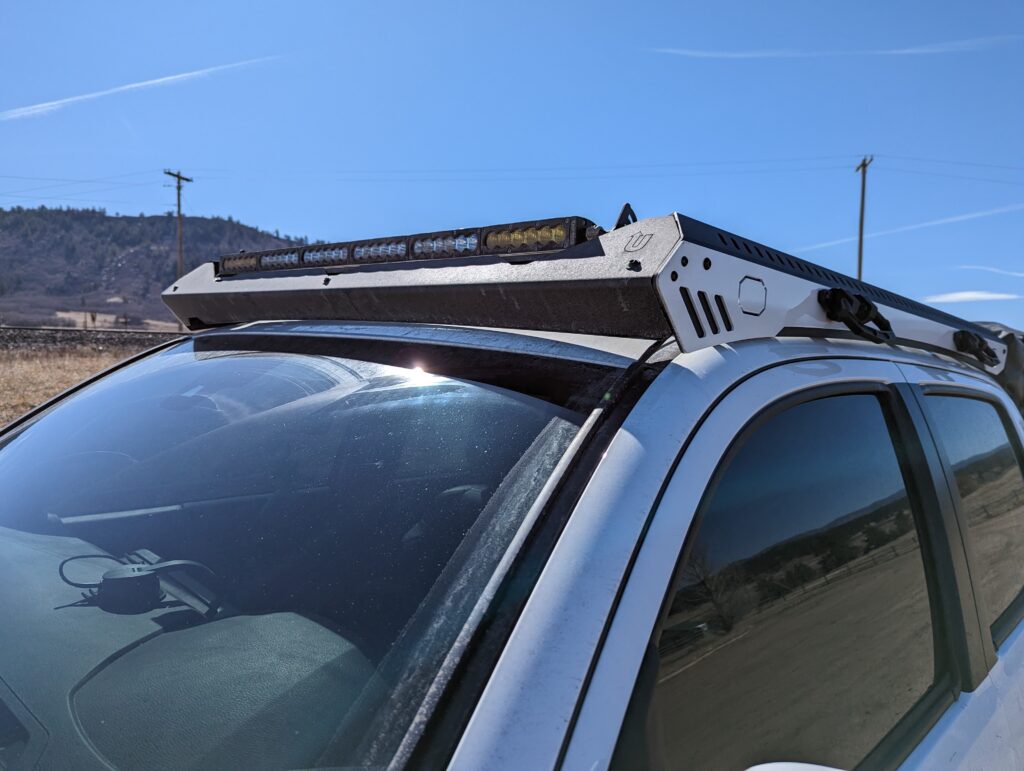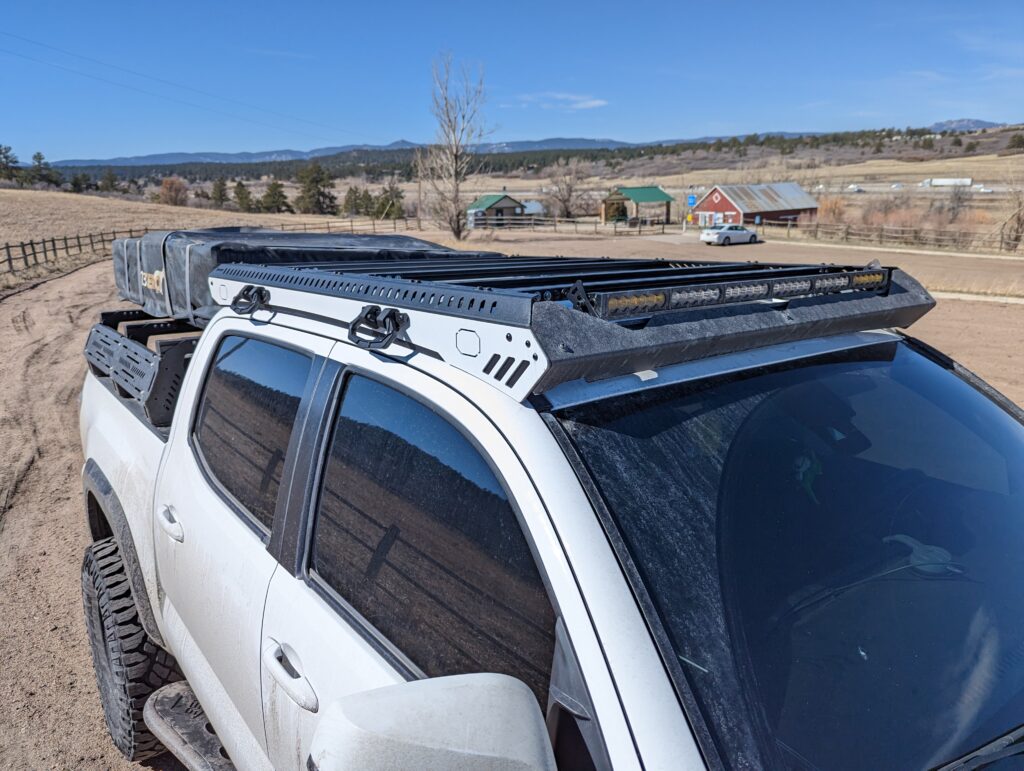 Embarking on a new era of overlanding gear, the ZULU roof rack by upTOP Overland, crafted with precision in Colorado, is a game-changer in the world of outdoor adventures. This groundbreaking design stands out as the industry's first to employ large-scale stainless steel construction for a roof rack body, offering an exceptionally rigid frame. Such robustness ensures all your gear is secure, stable, and noise-free, even in the most challenging terrains.
Meticulously engineered using advanced 3D modeling and laser cutting technology, the ZULU roof rack boasts an impeccable fit and finish. This seamless integration of style and performance, a hallmark of upTOP's commitment, is evident in every aspect of the ZULU. Stress analysis and sophisticated design software underscore its quality, placing the ZULU rack in a league of its own.
At the forefront of innovation, the ZULU rack introduces an adaptive windscreen, enhancing aesthetics while minimizing noise. The design incorporates a customizable lighting feature, with a front panel accommodating up to a 40-inch light bar, and customizable to fit any lights for your needs. This flexibility is enriched through partnerships with industry leaders like Baja Designs and Diode Dynamics, allowing for a broad choice in lighting. In addition, the optional scenePOD side lighting and quickWIRE harnesses enable comprehensive, easy-to-install illumination solutions for both campsite and trail.
Practicality meets innovation in the ZULU's Grab Handle 2.0. These robust, ergonomically designed handles can support up to 500 pounds, offering secure and comfortable access to your gear. The attention to detail extends to the rack's hardware, chosen for its enduring black finish that resists UV damage and corrosion, contributing to a sleek, enduring appearance.
The ZULU rack's adaptability is further highlighted by its compatibility with the Toyota Tacoma Double Cab, 2nd and 3rd Gen models. Installation is streamlined, taking advantage of factory mounting points to avoid unnecessary modifications. The thoughtful design ensures that even with the rack mounted, the vehicle's sunroof functions remain unhampered.
Customization is at the heart of the ZULU experience. Beyond its standard Stealth Black powder coat, upTOP offers a color-matching service, allowing for personalization that reflects the individuality of each vehicle and owner. This service utilizes the vehicle's VIN to achieve an exact match, ensuring that the rack not only complements but enhances the vehicle's aesthetic.
Choosing upTOP's ZULU rack is more than a purchase; it's an entry into a community where exceptional customer service is a given. Every query, be it through email or phone, is met with a responsive, knowledgeable team, reflecting the company's commitment to quality and customer satisfaction.
In summary, the ZULU roof rack by upTOP is not just a piece of equipment; it's a versatile, robust, and stylish companion for the modern adventurer, promising durability, functionality, and a touch of personalization, reshaping the narrative of your outdoor journeys.
MSRP: Starting at $1,799