Back in 2002, Scott Brady was sitting under the fluorescent office lights of the software company he worked for and decided that he wanted to explore the world. So, Scott started Expeditions West, bought a Toyota Tacoma, built it out into an overland expedition rig (which was surprisingly uncommon at the time), and drove it up into the Arctic Circle.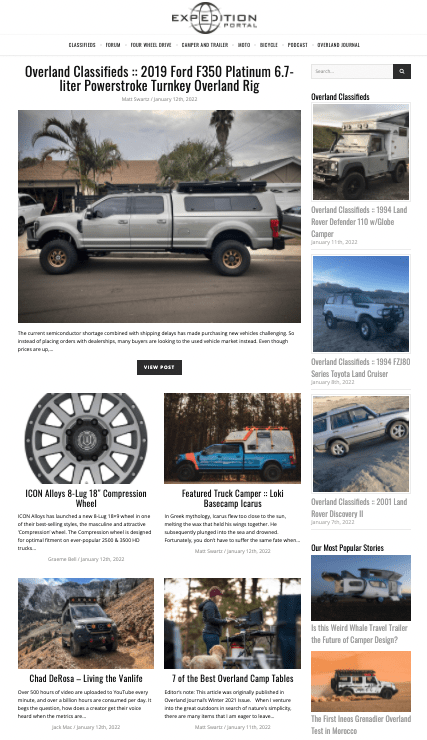 By 2005, he had created ExpeditionPortal.com as an online community and educational resource and held the first Expedition Trophy event. We still remember when there were about 300 registered members on the Expedition Portal forum — there are over 205,000 now. The site has matured into an online publication featuring two to three new editorial pieces each day and 52 categories of discussion on the forum, along with a popular classifieds section.
With the online community growing, Scott brought together a group of experienced editors, media business, and design professionals to create Overland Journal in the summer of 2006. This team included Scott Brady, Brian McVickers, Stephanie Brady, Jonathan Hanson, Roseann Hanson, and Chris Marzonie. They published their first issue in the Spring of 2007 and are now preparing their 70th issue, Spring 2021, for printing.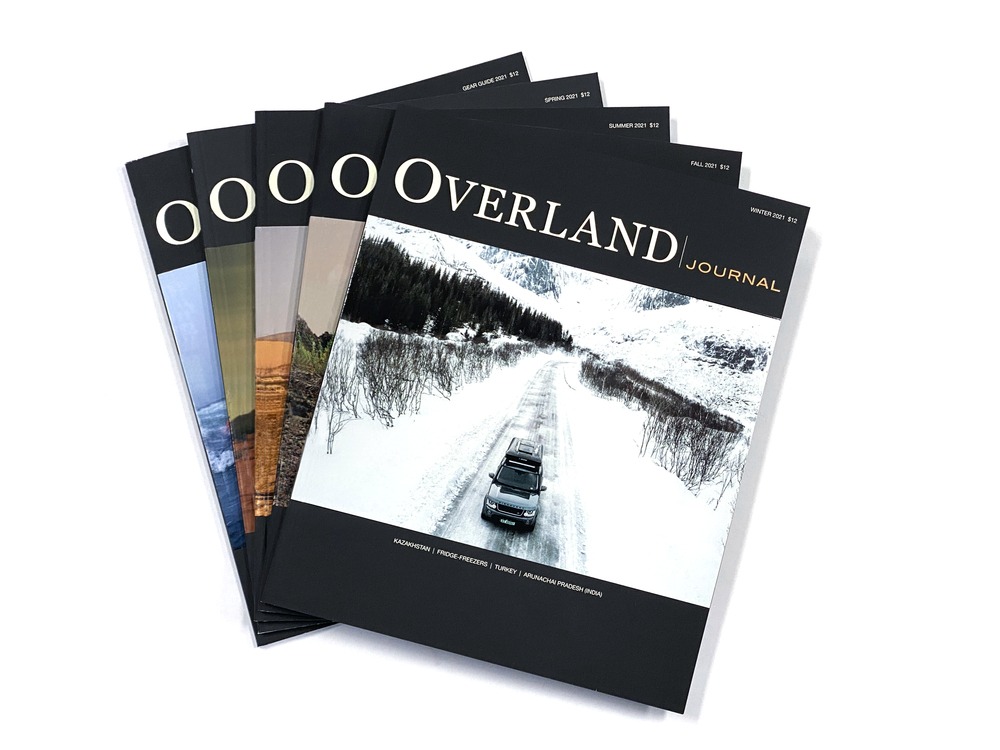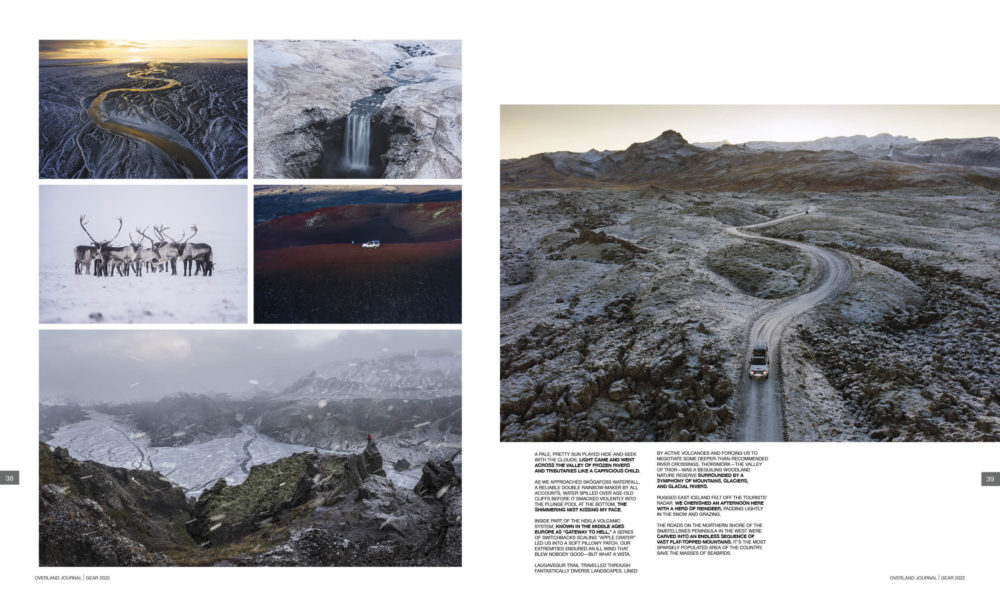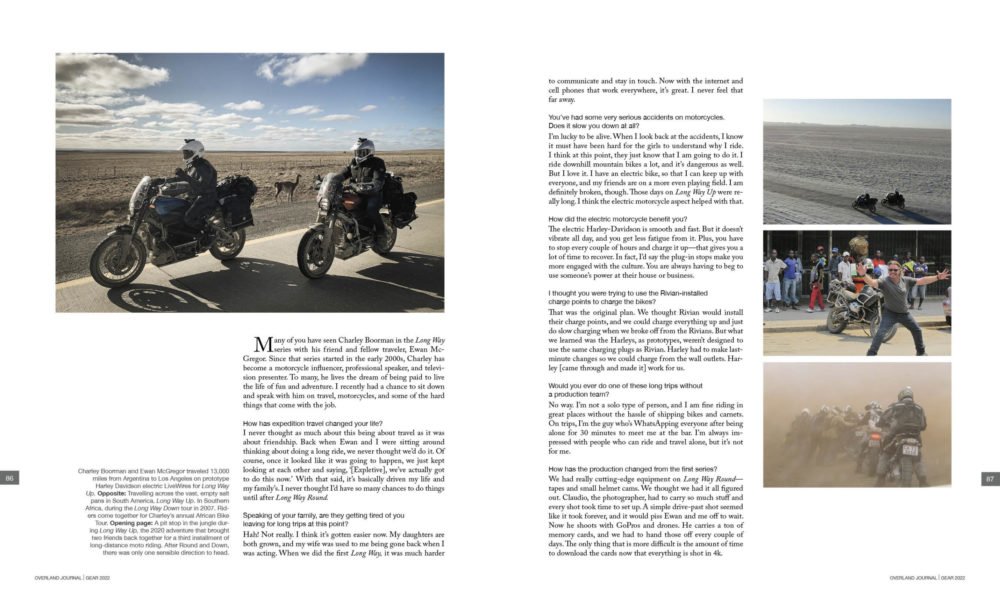 In 2009, the same team in partnership with Jonathan and Roseann Hanson's nonprofit Conserventures, started the first Overland Expo as a stand-alone event in Arizona to bring the overland community together in person. In 2010, they founded Overland Training; and in 2011, they launched the original Overland Rally and Workshops with four events across the country.
Over the years, Overland Journal has reviewed thousands of products, published tens of thousands of articles, helped OEMs develop vehicles, trained military, civilians, and NGOs, guided expeditions including Expeditions 7, created regional and international special interest communities, and inspired people to explore the world through overland-supported adventure. Our team has crossed all seven continents, explored 140 counties, crossed oceans and deserts, visited some of the most remote corners of the globe, and represent 354 years of combined experience.
Twenty years later, Overland International has over six vertical channels as a media company, including "Overland Journal", Expedition Portal, a weekly email newsletter, podcast, and video series. Overland International provides reader-focused content that is free from paid advertorial with a monthly audience engagement of 3.9 million. Our focus is producing relevant, high-quality content, with the goal to educate and inspire our readers, viewers, and listeners on a daily basis.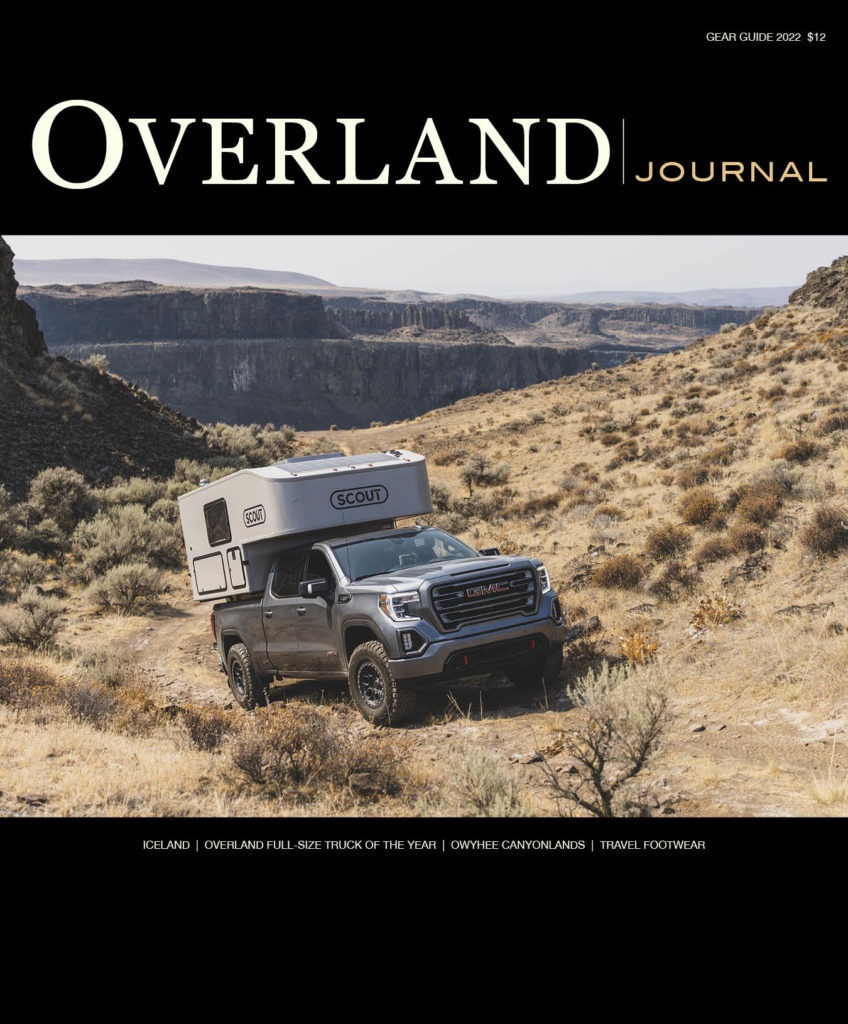 The small but proud and enthusiastic Overland International team includes:
Scott Brady, Publisher, CEO, and Podcast Host. Tena Overacker, Editor In Chief. Matthew Swartz, Senior Editor. Stephanie Brady, Overland Journal Designer. Andre Racine, Accounting. Garret Mead, Operations. Paula Burr, Podcast Producer. Ryan Keegan, Video Director. Brian McVickers, Business. Christian Pelletier, IT. Dendy Jarrett, Forum Moderator. Ashley Giordano, Senior Editor. Dr. Jon Solberg, Medical Editor. Bryon Bass, Archaeology Senior Editor. Matthew Scott, Podcast Host, Writer, and Contributor. Heather Lea, Writer and Contributor. Jack Mack, Writer, and Contributor. Along with dozens of other regular contributors who make the magic happen (the latest issue of Overland Journal alone included Glenna Barron, Graeme Bell, S.K. Davis, Rocky Donati, Mathieu Godin, Harry Fisher, Sean Gorman, Arden Kysely, Jim Meyers, Ron and Viv Moon, Lisa Moris, and Jason Spafford.)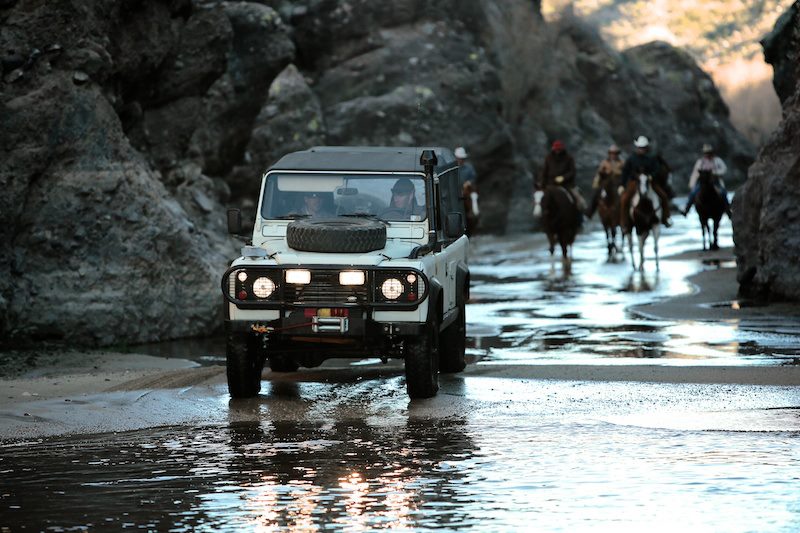 If you see any of the Overland International folks at an event, please feel free to say hello. You can also follow along on their adventures through Overland Journal and Expedition Portal. They also share a lot of behind the scenes on their Instagram pages @overlandjournal, @expeditionportal.
Overland International is excited about the growth of overlanding, the opportunity to work with writers and photographers from all over the world, and for our readers, listeners, viewers, and partners who all inspire us.
Disclaimer: This paid story was produced in partnership with Overland Journal