Potential Motors began from a desire to transform the driving experience. On this journey, Potential's Chief Scientist, an avid overlander in his Winnebago, started to get fed up with the limitations of where he could go. Time after time, he would come to trails where his vehicle was simply too wide to enter. He would look up the mountain and see the peak, but it was completely inaccessible to him and anyone else with a van, truck, or SUV.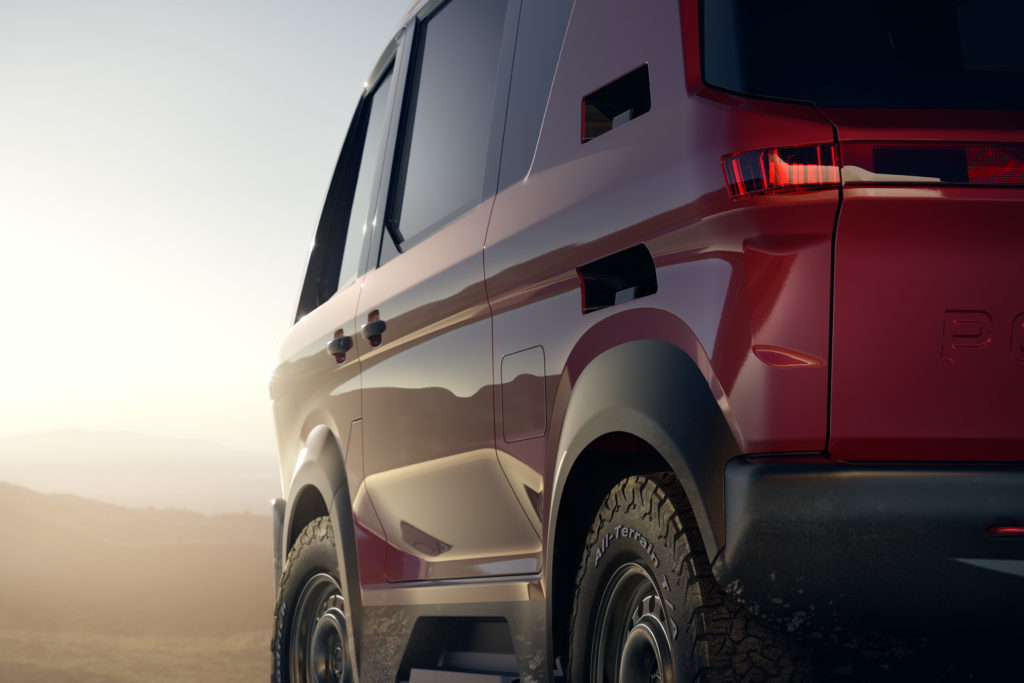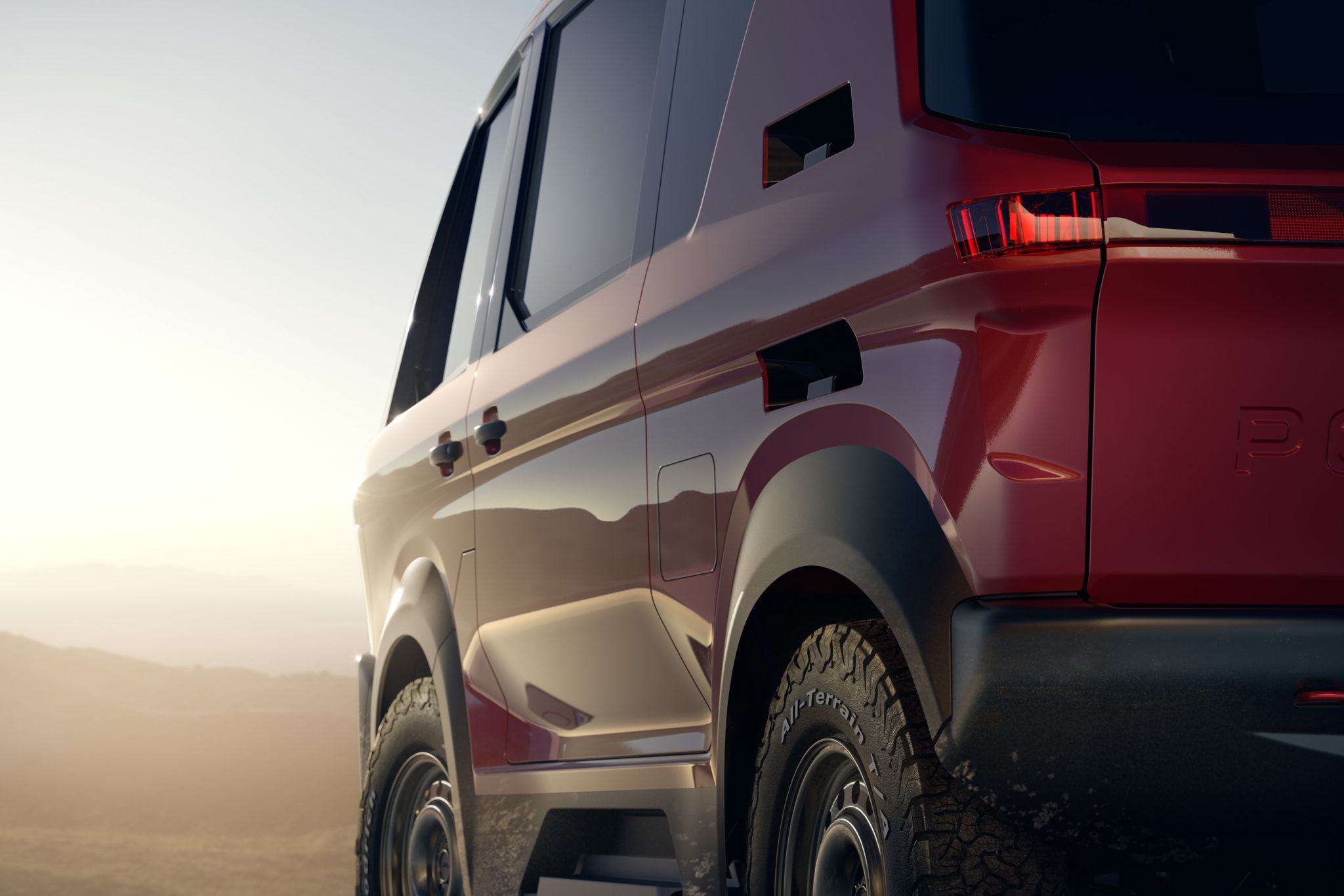 Hailing from New Brunswick, Canada, a mecca for ATVs and UTVs with over 6,200 miles of trails in a province of not even 800,000 people, their team was all too familiar with the destinations of these trails. This was when they realized the gap between comfort and capability in overlanding. What if you brought an overland experience to the destinations of a UTV?
This was the start of the vision for the Adventure 1. An original vision of a camper trailer that drives, transformed into the full overlanding ORV that is the Adventure 1. A camper trailer, a highly capable off-road EV, and a factory-built overlander all in one vehicle.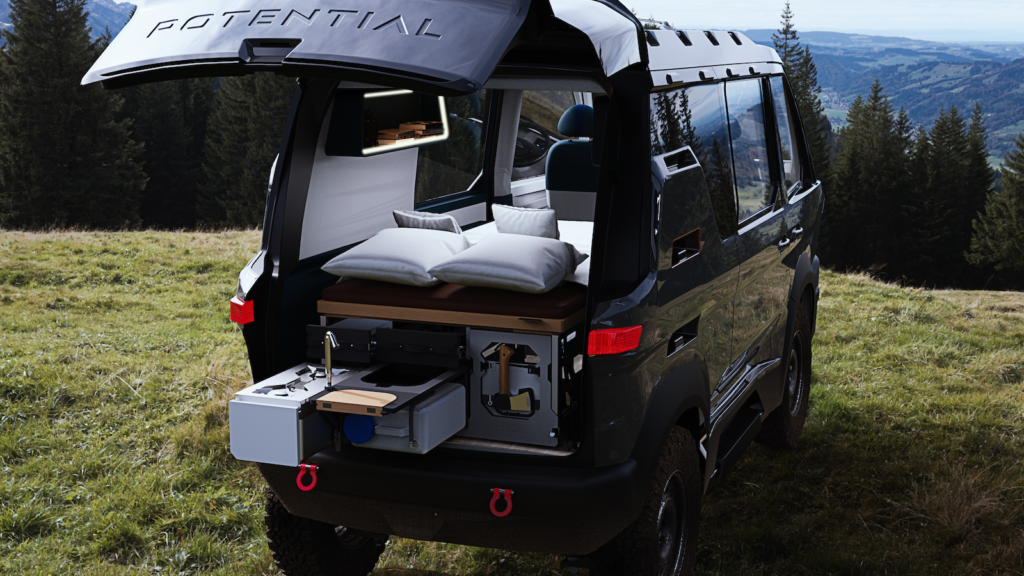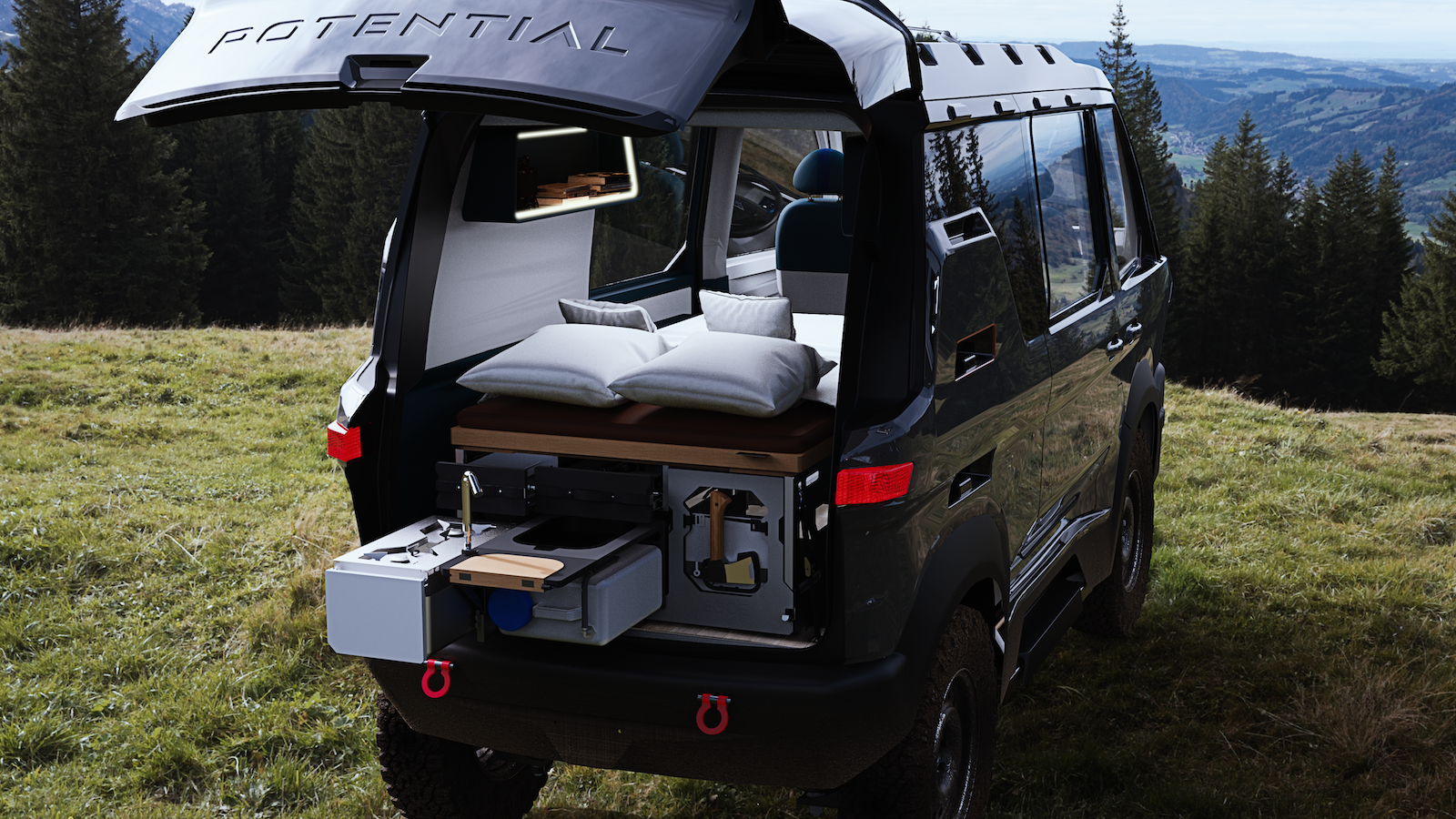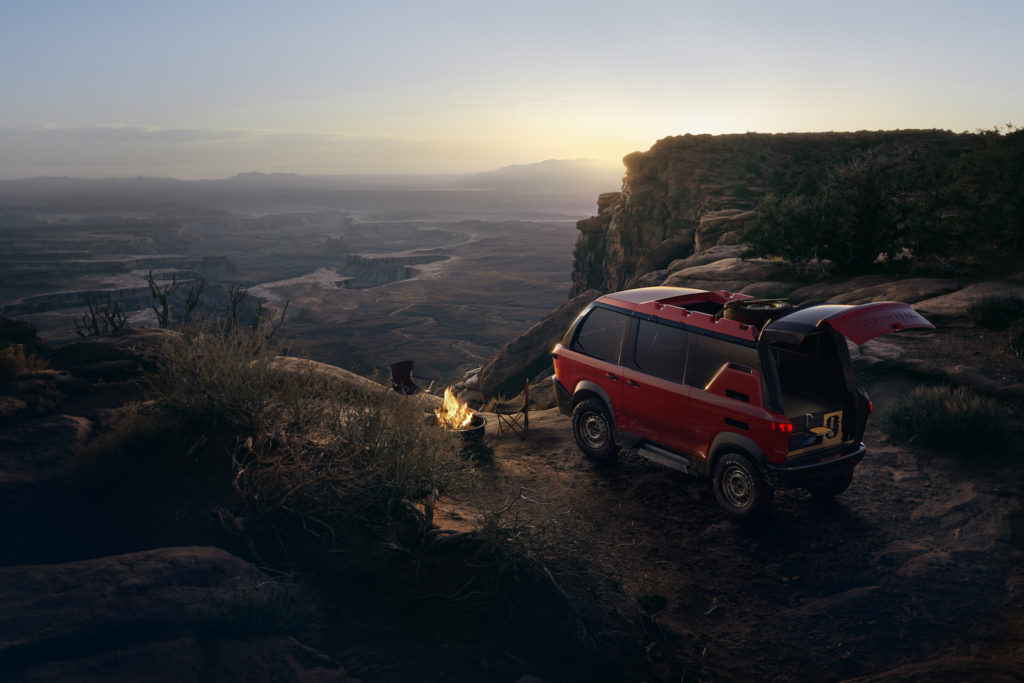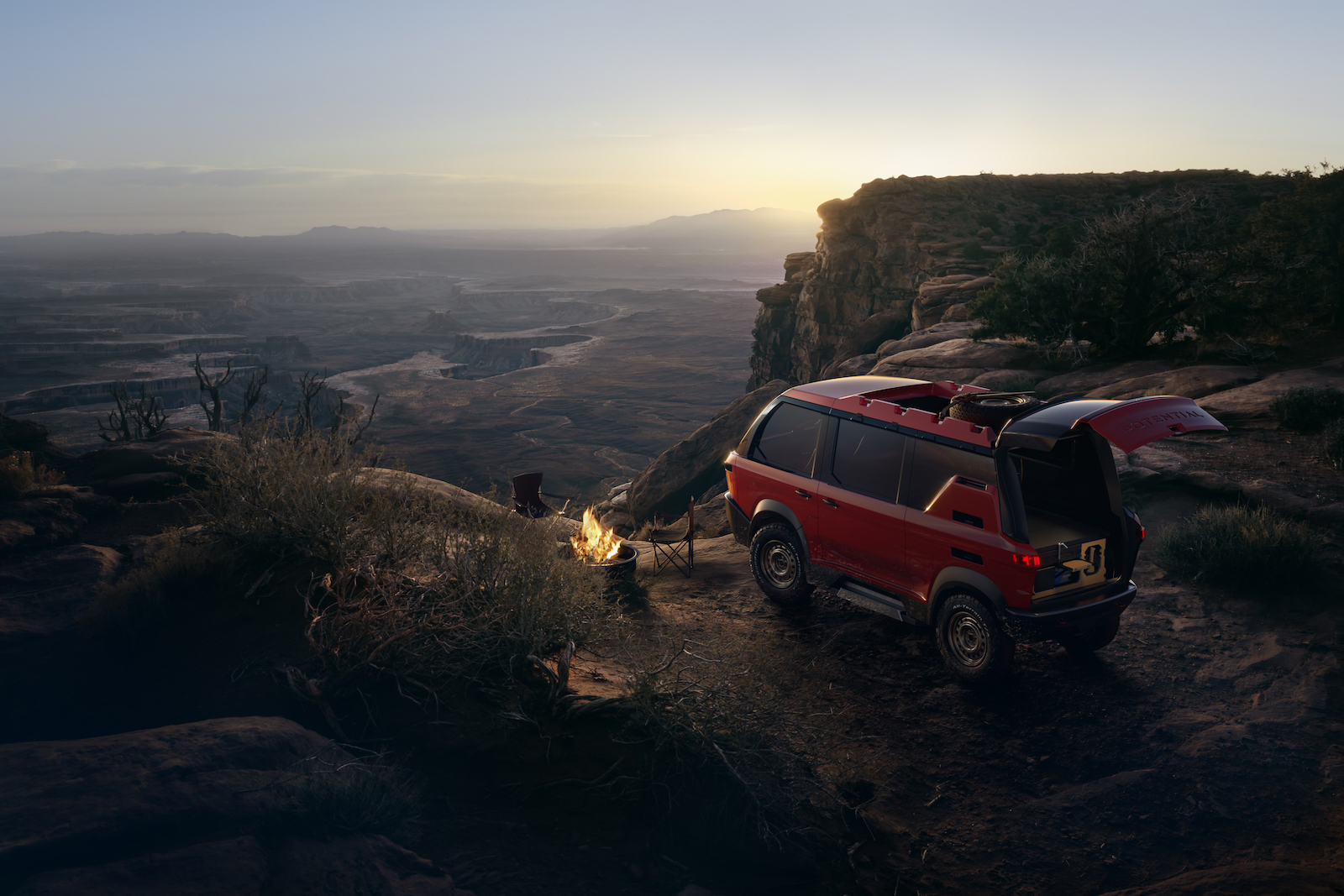 It's your camper trailer on road trips, but as soon as you want to go off-grid, it takes you there itself without any need for towing a trailer off-road or beating up your daily driver. Then once you're there, your bed, cooking, water storage, and everything else you need is available right at your fingertips. Not to mention access to an LV battery to comfortably set up basecamp for days.
But the Adventure 1 was just part of Potential's vision. From their earliest days, they were focused on enhancing and transforming the driving experience itself, specifically empowering new off-roaders to take on more challenging situations with more confidence. What if your grandma could get in a vehicle and rip up a gnarly hill climb on her first go?
Though the Adventure 1 is no doubt the star of the show, Off-Road OS is the pride and joy, the brain behind the beauty.
With electric vehicles comes a new level of control over the drivetrain. Potential saw this as an opportunity to bring an enhanced level of control to the driver off-road and help more people get to more destinations.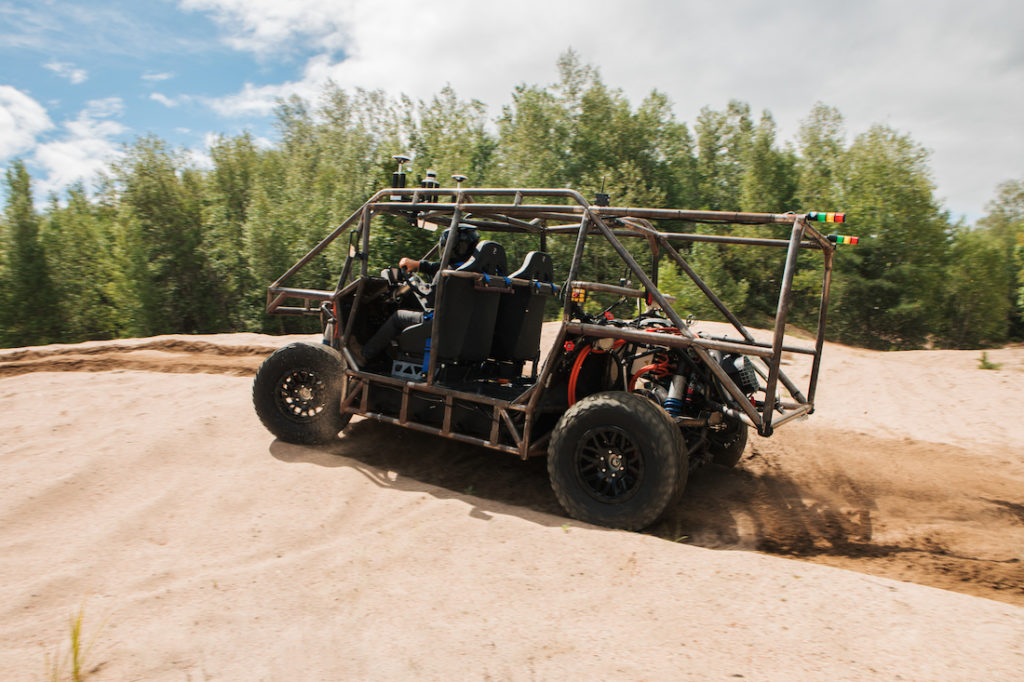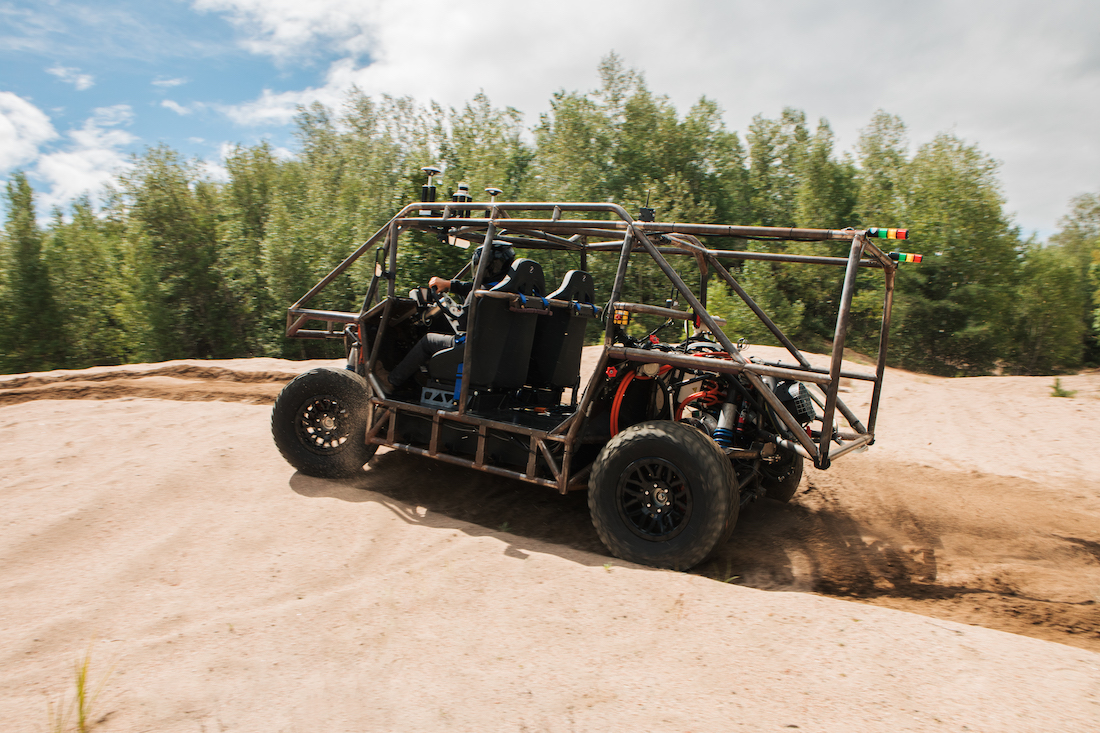 With the "get-in-and-go" factory overland features of the Adventure 1, Off-Road OS is the technology equivalent for driving. The vehicle control system manages all functions of the drivetrain, like torque and suspension, and proactively adapts them to your terrain. This means whatever the challenge ahead, the vehicle works with you to conquer it.
So after building the vision for the Adventure 1 and Off-Road OS, it was time to get to work on the design.
Enter Michael Uhlarik.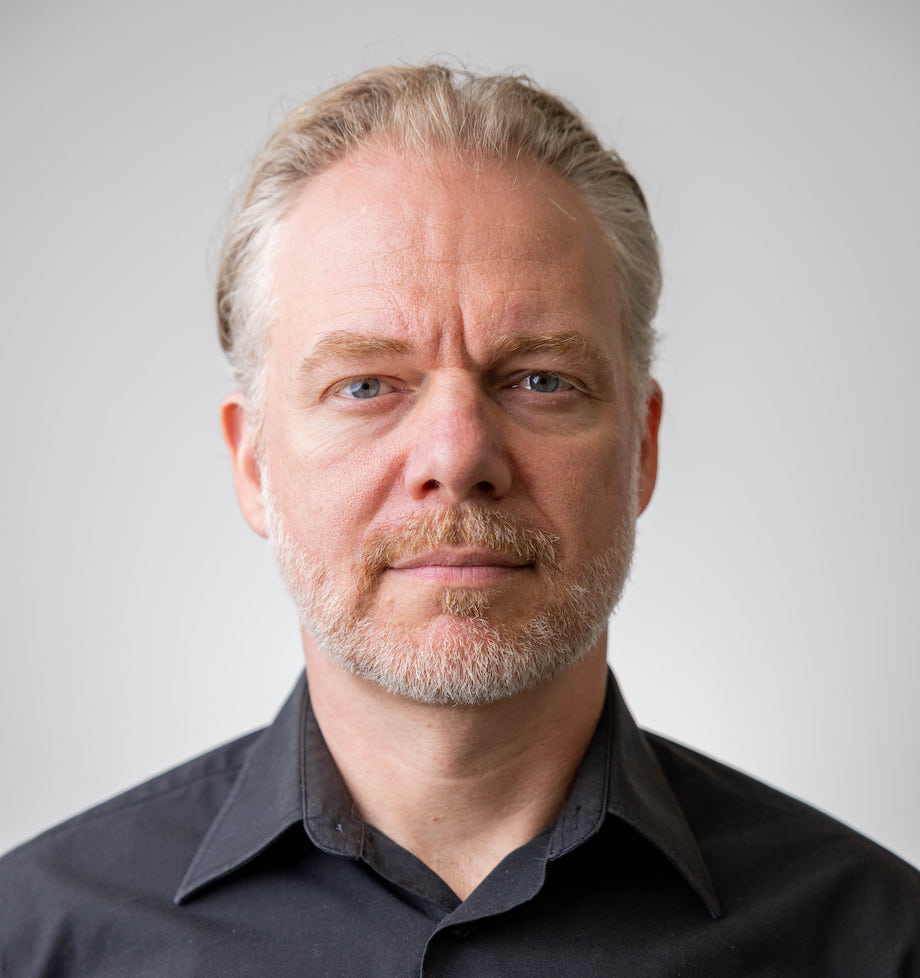 A 25-year veteran automotive designer, Michael has designed vehicles for Yamaha, BRP, Aprillia, and more. But, more importantly, Michael is an adventurer. When he isn't sketching or molding in the clay room, he is out on one of his adventure motorcycles or taking his family wherever he can in his Westfalia.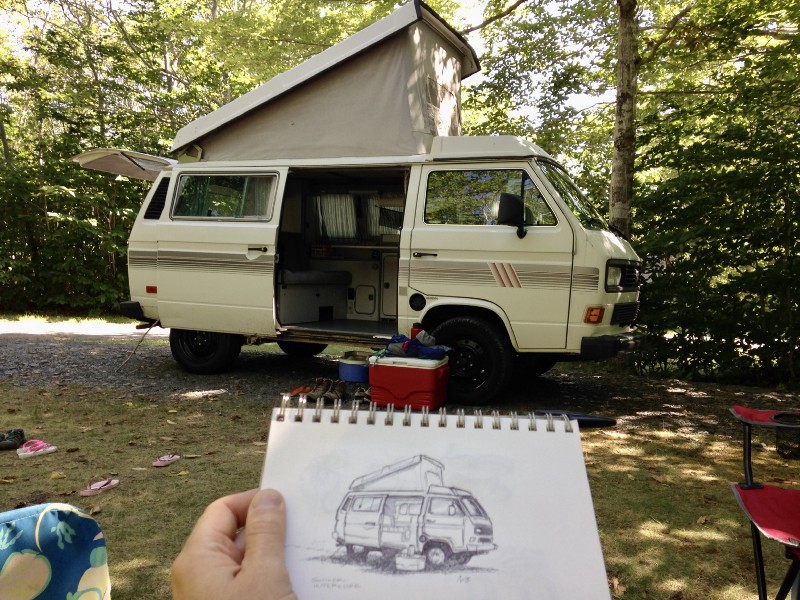 His decade-plus spent traveling North America in his van inspired the crafty and thoughtful design found throughout the Adventure 1, from its sculpted van-like exterior shape to its clever use of interior space.
"At the end of the day, we want to help people experience life in the fullest way they can, and we believe the way to that is outdoors with the ones you love." said CEO Sam Poirier, "We hope the Adventure 1 will empower people to do just that, and in places they never could before."
Potential Motors will be at booth T41 at Overland Expo East showcasing the Adventure 1 in person for the first time.
Disclaimer: This paid story was produced in partnership with Potential Motors