Dynamic mother-daughter duo Julie and Cora Dieguez are long-time attendees of Overland Expo. They will be joining us as instructors for the first time at Overland Expo EAST 2022 to share what they have learned about overlanding as a family and make sure everyone enjoys the experience – including the youngest member of a traveling tribe.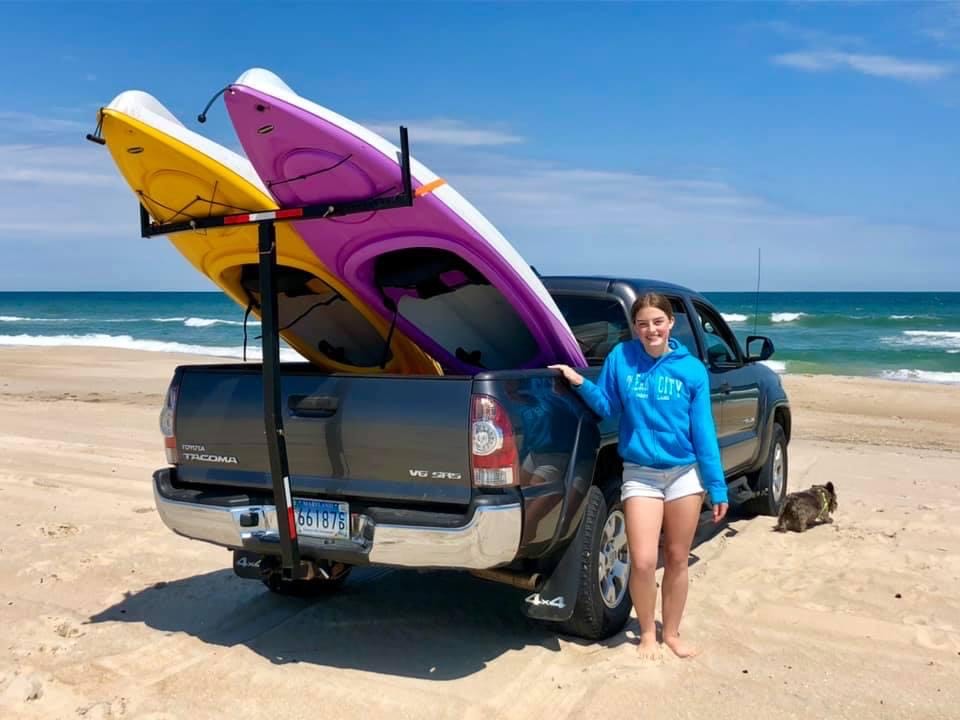 Despite her deceptively youthful appearance, Julie has chalked up two decades in environmental work, championing muddy hands and big imaginations. Julie led schoolyard habitat programs with the Chesapeake Bay Foundation, U.S. Fish & Wildlife Service, Maryland Association for Environmental & Outdoor Education, and Chesapeake Bay Program before becoming Coordinator of the wildly successful No Child Left Inside Coalition. She founded The Wild Child, LLC designing imaginative outdoor nature play and learning areas, and currently works with schools to develop outdoor classrooms and outdoor therapeutic areas. She continues to deliver enthusiastic presentations of innovative ways to engage kids (and adults) with nature and loves to adventure with her daughters and rescue dog, Journey.
Cora has been a "wild child" since birth, both as a guinea pig for her mom's nature play ideas and accompanying her mom on countless adventures (and many memorable misadventures). As a preschooler, Julie says Cora's teachers would provide an amusing daily report of what new nature exploration Cora led her classmates into, resulting in happy, mud-covered kids. As a senior now, Cora's years of fascination with sea life and a life-shaping trip researching whale sharks in Baja have her laser-focused on pursuing a career in marine biology though she frequently still shows up with muddy hands, sharing a random creature she's stumbled on. Her contagious enthusiasm is as boundless as her superhuman patience with her mis-adventuring mom!
We look forward to Julie and Cora's class, "Never-B-Bored Camping Fun: Gnome Homes, Creature Features, Hideaways & More!" which is certain to be hands-on and full of new ideas to keep kids entertained while at camp. This class will take place on Saturday at 9 AM and Sunday at 10 AM in the Kids Adventure Area.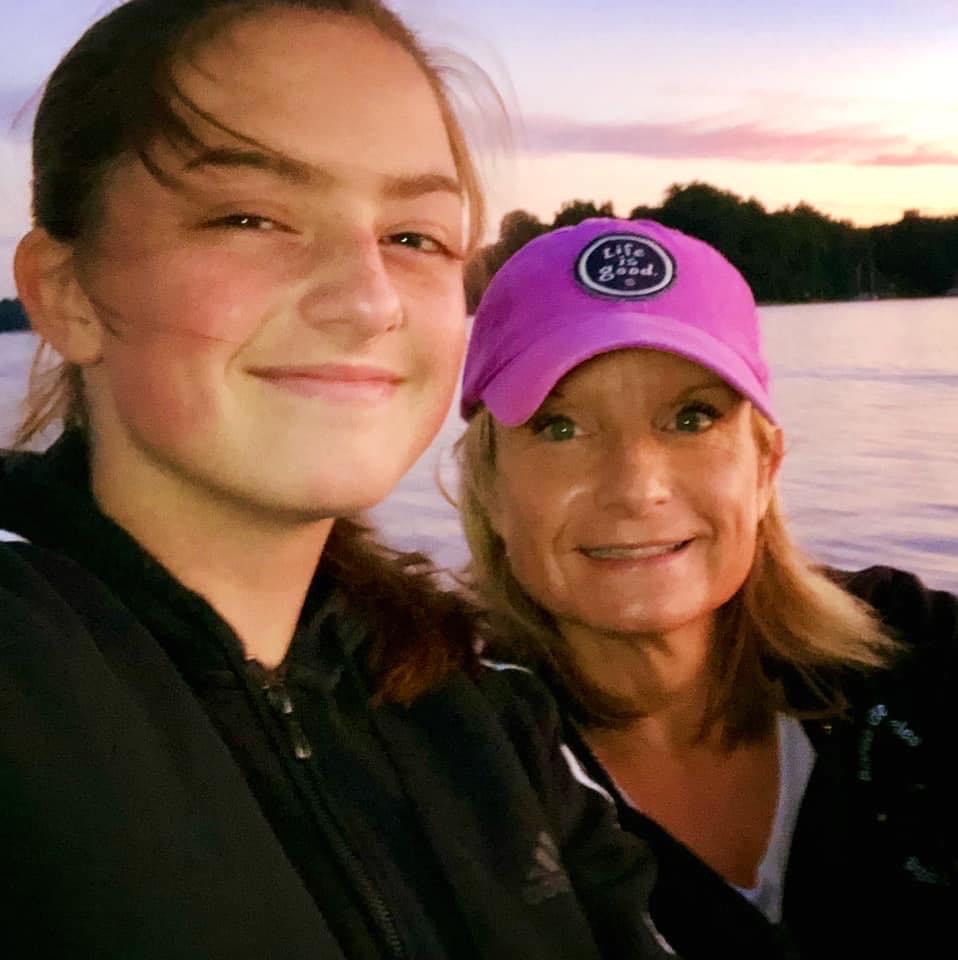 To learn more about Julie, Cora, and their adventures, keep reading
Tell us about your rig(s):
Smittybilt RTT on a Tacoma Offroad
All-time favorite campsite?
Dolly Sods Wilderness, WV
What's your go-to overlanding meal?
Tortellini, basil, sundried tomatoes, olive oil, spices & cheese with an ice-cold beer (kid skips the beer)
Best silver-lining story?
Years ago, on a spontaneous mountain camping trip, I made a wrong turn and accidentally ended up on an ORV trail in a little Honda Fit with 5 year old Cora, two dogs, a quarter tank of gas, and a phone with an almost-dead battery, no charger, and no signal. I realized my mistake when the front wheels went over a significant drop, and the car was stuck half on/half off a small cliff like a National Lampoons movie scene. I had nowhere to go but forward, so I unloaded the kid and dogs, handed her the phone, and told her if things went (more) awry, head up the trail till the phone showed a signal and dial 911, which she calmly agreed to. Made it over the drop with a sickening crunch and maneuvered the car down 15 miles of a 16-mile trail, prying it off small boulders with a jack until the jack broke on the last one. Managed to get a signal and call my husband at the time to get him to just find the number to call the ranger. Just my luck, he was in a van full of other Secret Service officers who decided to all give me unsolicited "advice" until I colorfully convinced them to just call the ranger. Meanwhile, Cora was happily building rock towers in the dust while fully suited-up guys on ATVs came bouncing down past us, staring at the lady with the little kid, two dogs, and a Honda Fit shish-ka-bobbed on a boulder. When the ranger showed up, I immediately apologized and commented that this was probably the stupidest thing he's ever seen. He shook his head and said, "Nope. Not even the stupidest thing I've seen today," which I've been curious about ever since. We made it the last harrowing mile, and there at the end was one of the ATV riders staring at me with his jaw dropped. I idled for a moment, rolled down my dust-caked window and said, "Well. Don't try THAT at home," and rolled on.
What is an area of overland travel that you think you have nailed? And what is an area of overland travel that you feel you could use some improvement in?
We have both definitely nailed finding the humor in every misadventure I manage to get us into.
What was your biggest obstacle when it came to bringing Cora along with you, and how did you overcome it?
Nothing – Cora is the Ethel to my Lucy.
What does your "division" of labor look like while traveling?
With the exception of packing up, we split everything on the road. Teamwork makes the dream work.