Carmaker Stellantis, which includes Jeep among its many brands, has taken the wraps off the 2024 Jeep Wrangler, revealing a list of changes and upgrades to the iconic offroader.
Two new models further diversify the options for the 2024 Wrangler, including a new 4xe electrified variant called the Sport S 4xe, which Stellantis says will have a lower price point for the hybrid Wrangler. Another 4xe variant, the Rubicon X, also joins the family.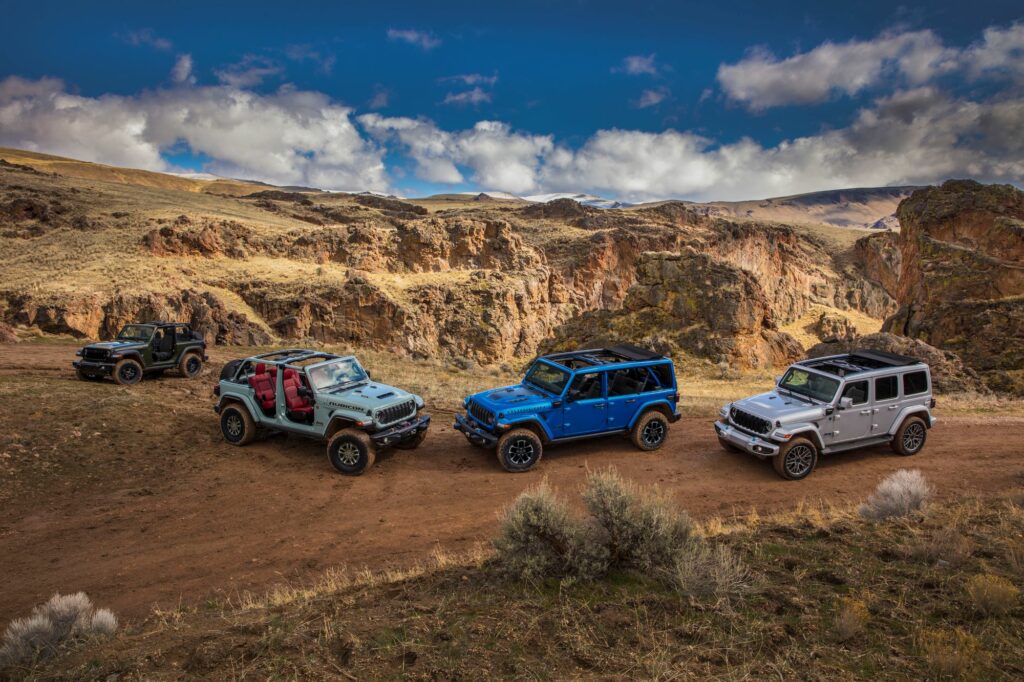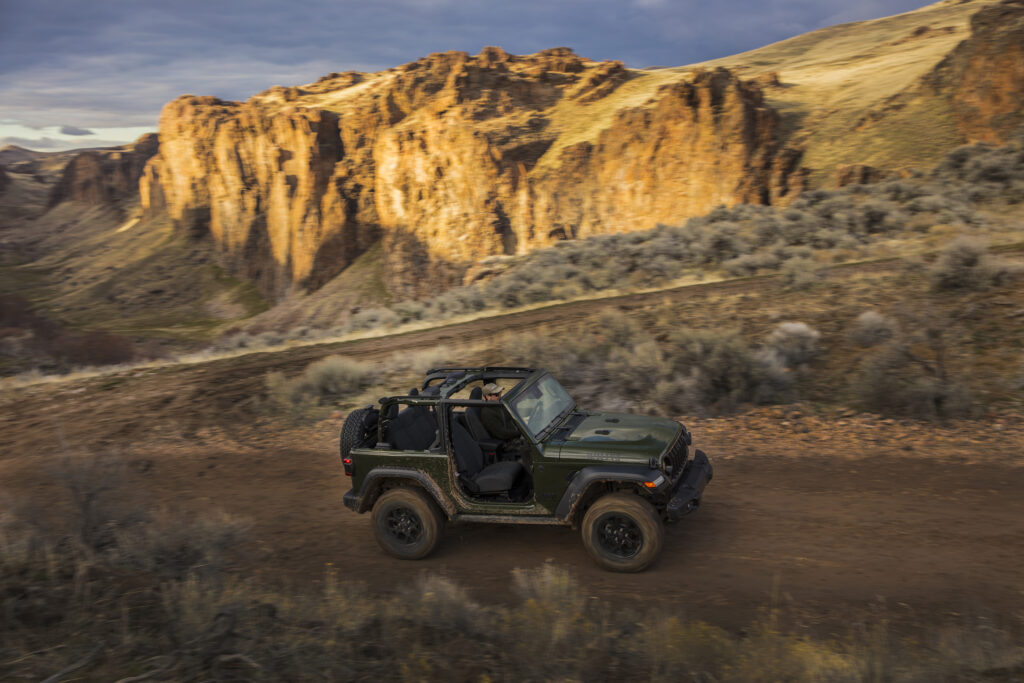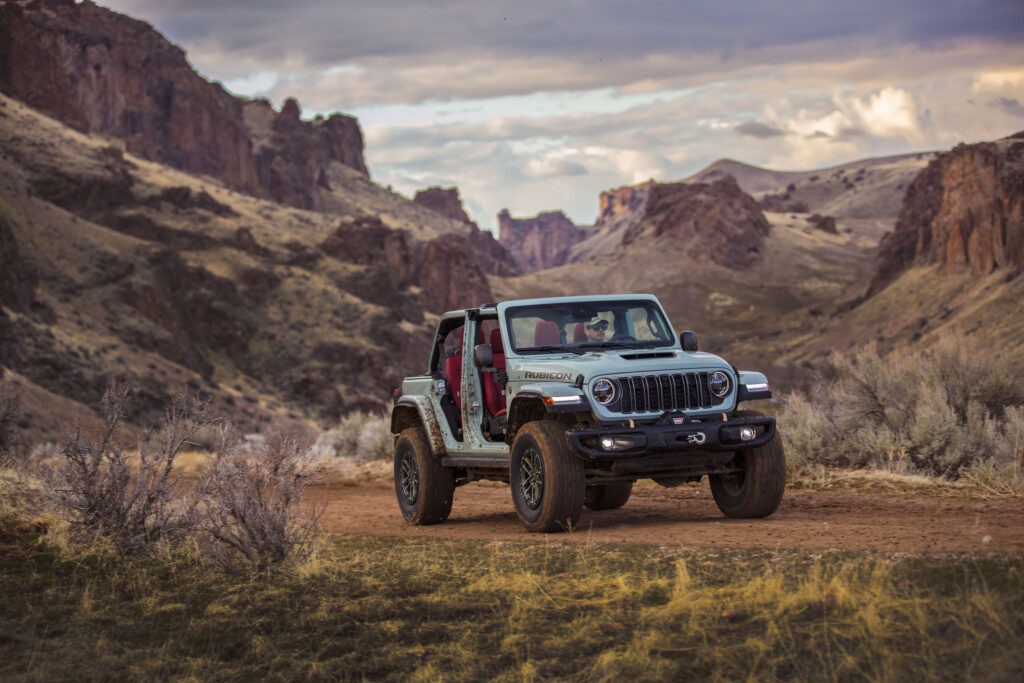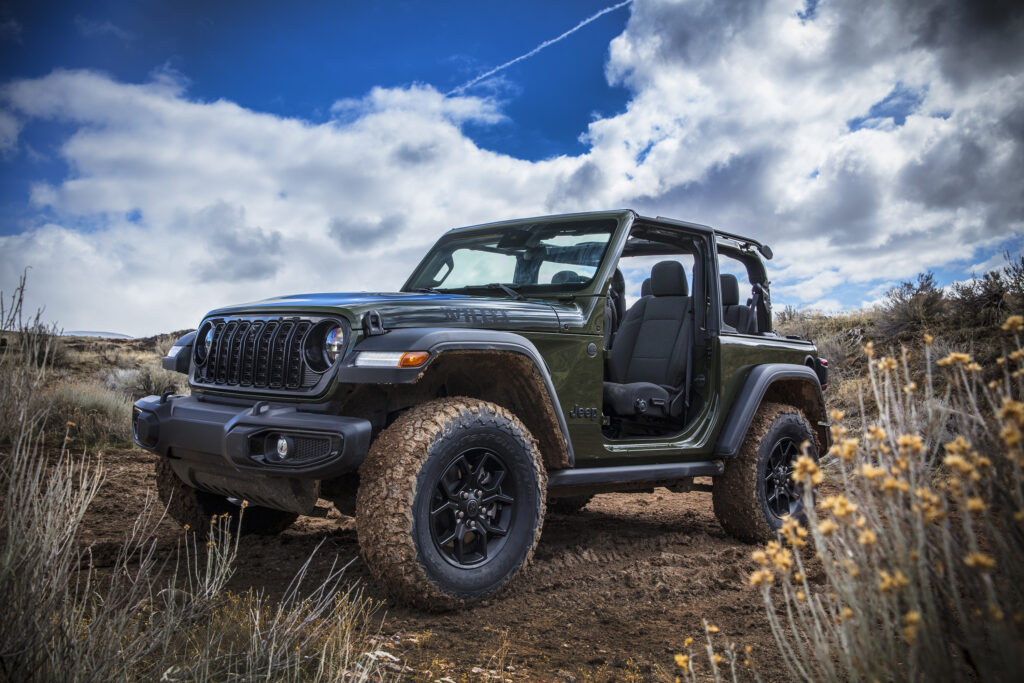 Gas engine options include a 2.0-liter turbocharged inline-four making 270 horsepower and 295 pound-feet of torque and the 3.6-liter V-6 that generates 285 horsepower and 260 pound-feet of torque, and the top-spec 6.4-liter V-8: 470 horsepower and 470 lb.-ft. of torque. The hybrid 4xe combination of a turbocharged 2.0-liter gas engine and electric motor will produce 375 horsepower and 470 lb.-ft. of torque.
4xe models will also have an electric-only range, but it was not specified by Stellantis. In the past, it has been between 20 and 30 miles worth. Stellantis says the 4xe models will carry a 400-volt, 17-kWh, 96-cell lithium-ion, nickel manganese cobalt battery pack. Jeep's CEO, Christian Meunier, says the 4xe versions are "the best-selling PHEV in America." A new feature, Jeep PowerBox, adds an inverter and 120-volt outlets to the 4xe models.
Stellantis says that "by the end of 2025, the entire North America Jeep brand lineup will be electrified," which likely means an expansion of the 4xe Plug-In Hybrid EV (PHEV) powertrain, giving drivers the option of using gas, electricity, or both at the same time.
Gearboxes include six-speed automatics as standard and optional 8-speed autos on the four and six-cylinder plants. The big V8 will drive a TorqueFlite 8HP75 eight-speed automatic and offer a 4-cylinder highway mode to boost mileage. Stellantis says rock crawling enthusiasts will have 100:1 gear reduction capability on some models, and the Rubicon Plus and X will also come with 35-inch tires and wheelsets, among numerous other perks (see below).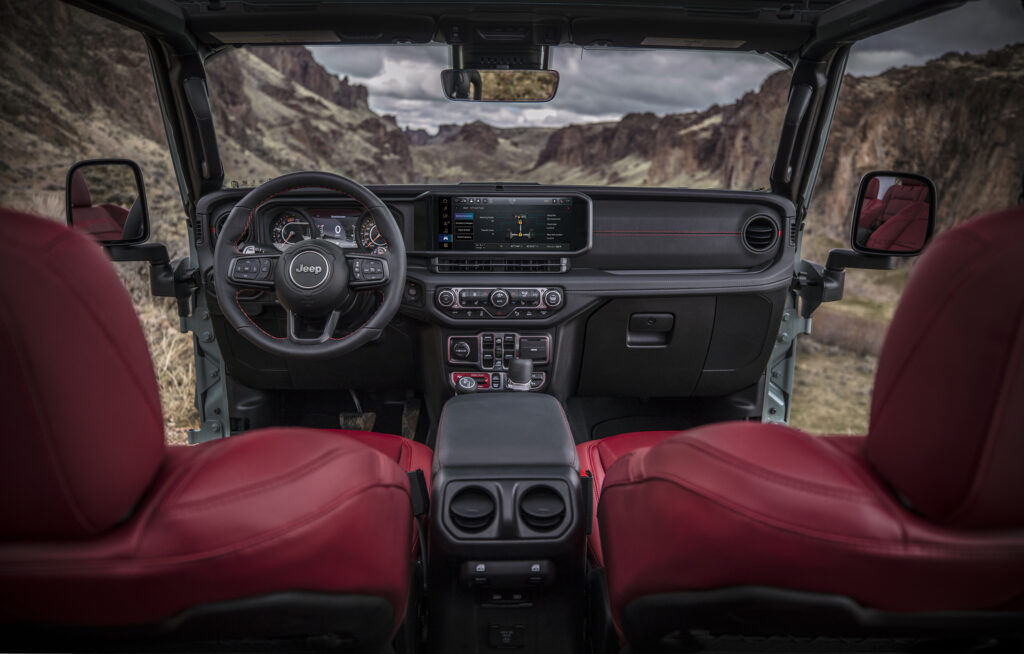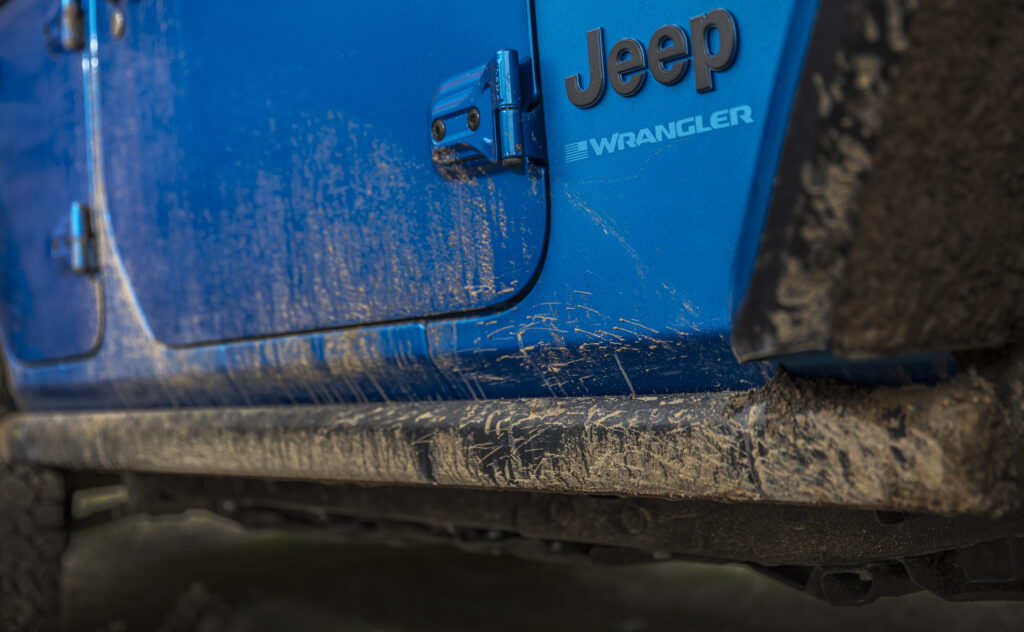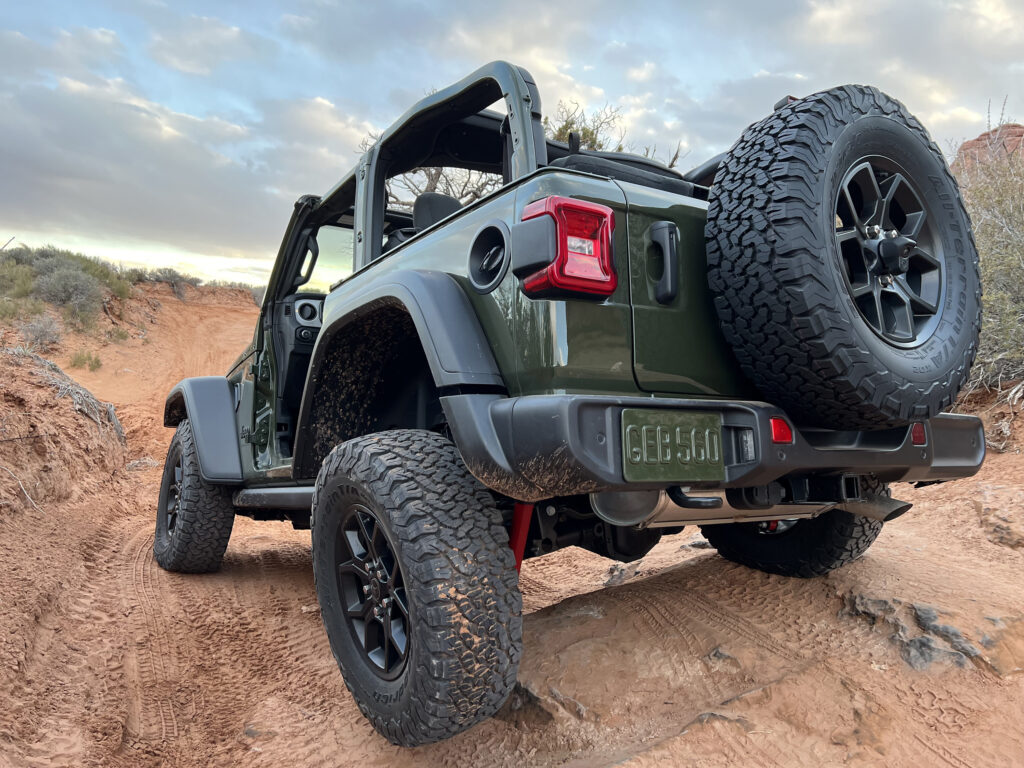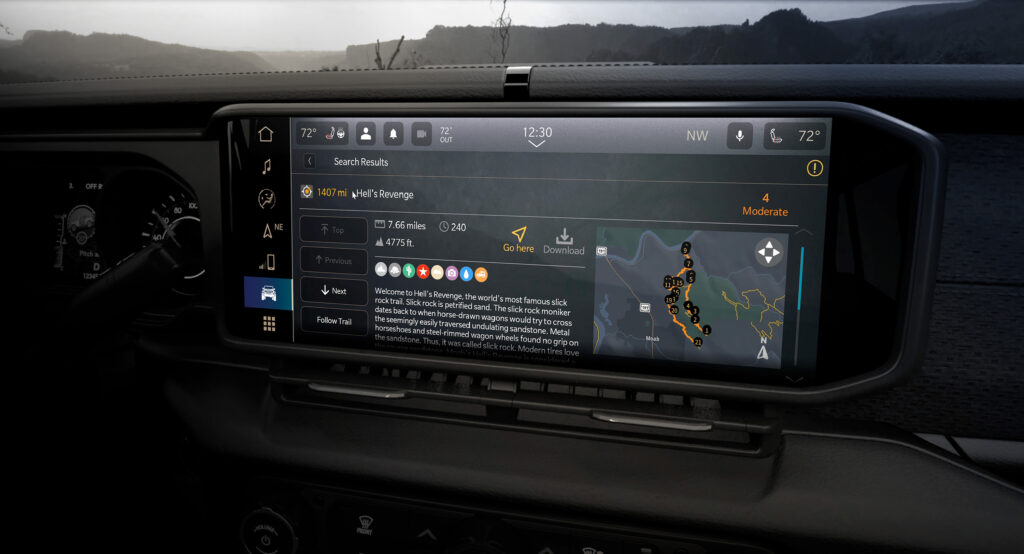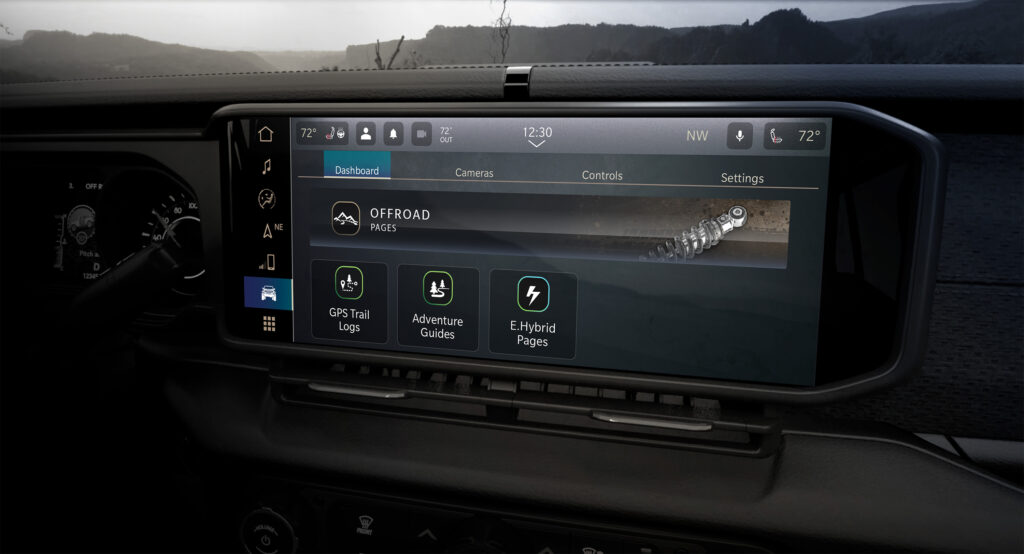 Inside, drivers and passengers can choose from a wide range of seat materials, but every Jeep will now come with a new 12.3-inch LCD center Utouch screen for vehicle setup, navigation, and entertainment. Stellantis also says that the power seats in the Wrangler are built to withstand brief submersion if the vehicle fords some deeper water that gets into the cabin (not unusual for a Wrangler). Wrangler clearance specs were published as follows: 
Approach angle: 47.4 degrees
Breakover angle: 27.8 degrees
Departure angle: 40.4 degrees
Ground clearance: 12.9 inches
Stellantis says the new models will be available later this year. Pricing has not been released.